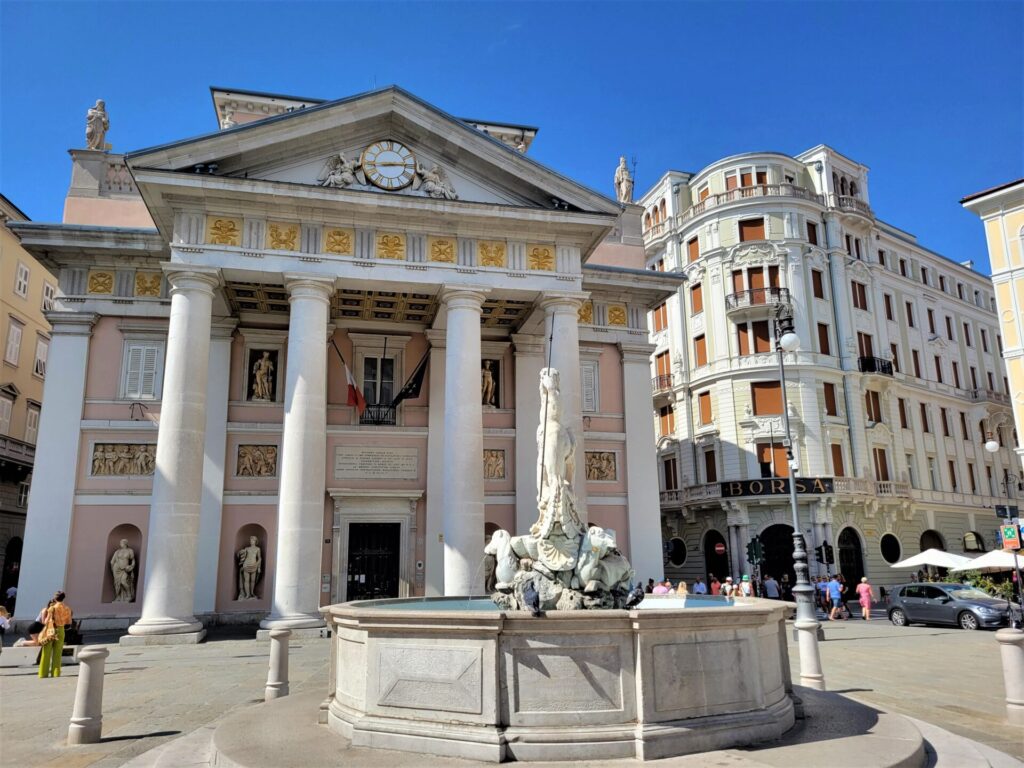 Trieste is a historic port city at the northern tip of the Adriatic Sea. Unlike many ports that are rough and tumble, Trieste is a gem featuring gorgeous buildings on large squares, ancient ruins, and sweeping sea views. With a population of just over 200,000, it has about everything you'd want in an Italian coastal city except for a beach. Trieste also has an interesting and somewhat sordid history. For a long time it's been a bit off the beaten path of Italian tourism, but that's changing.
Trieste is actually a rather recent addition to the country of Italy. It was the main port of the Austrian Empire in the 1800s. It first became an official Italian city at the end of World War I. During World War II, the city fell under German control and they built a concentration camp with a crematorium, making Trieste the only Italian city to have one. Then at the end of World War II, Trieste reverted to an autonomous city state. They rejoined Italy 7 years later, this time for good.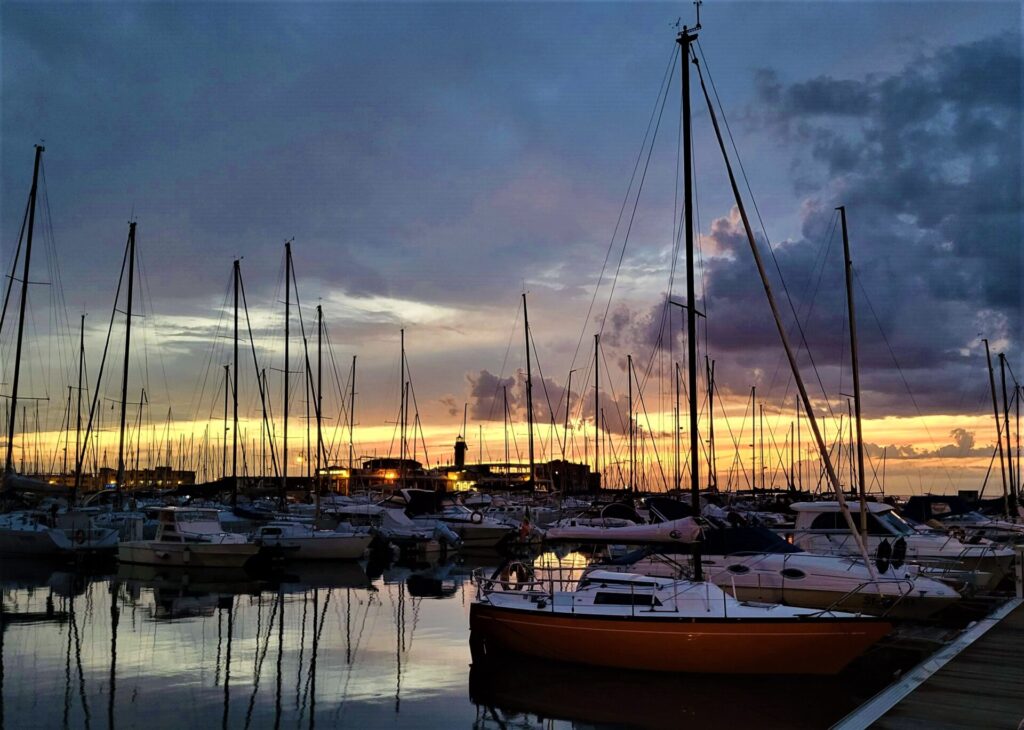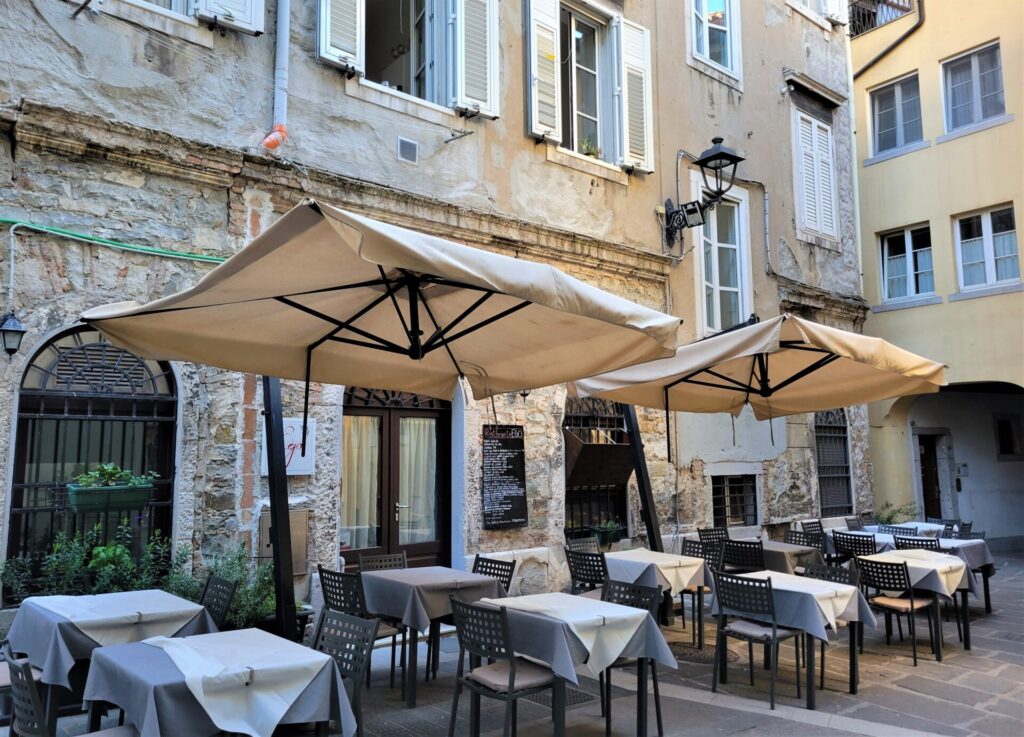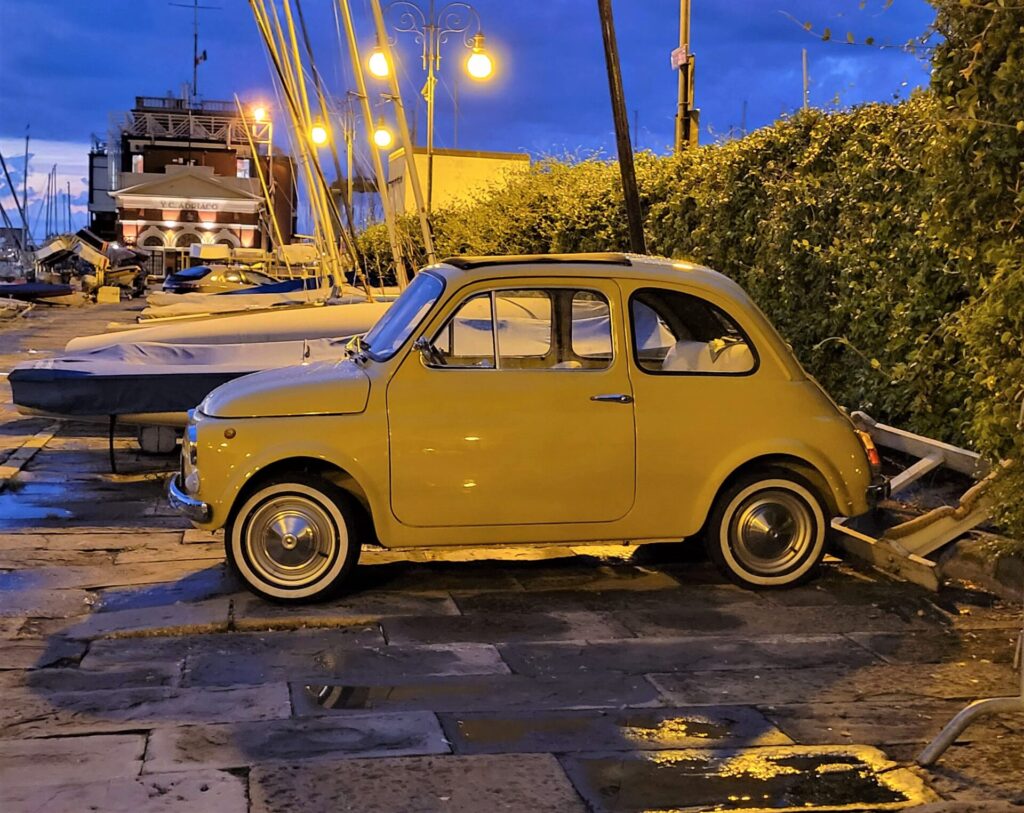 Today it's a charming city that's thriving with tourism. When Venice decided to ban cruise ships from their center last year, many of them switched their port of call to Trieste. Due to its deep water harbor, they can dock right right next to the city, including one pier directly across from downtown. There is also space for two more just south of downtown. I think there were three ships docked there almost everyday during our 4 week stay.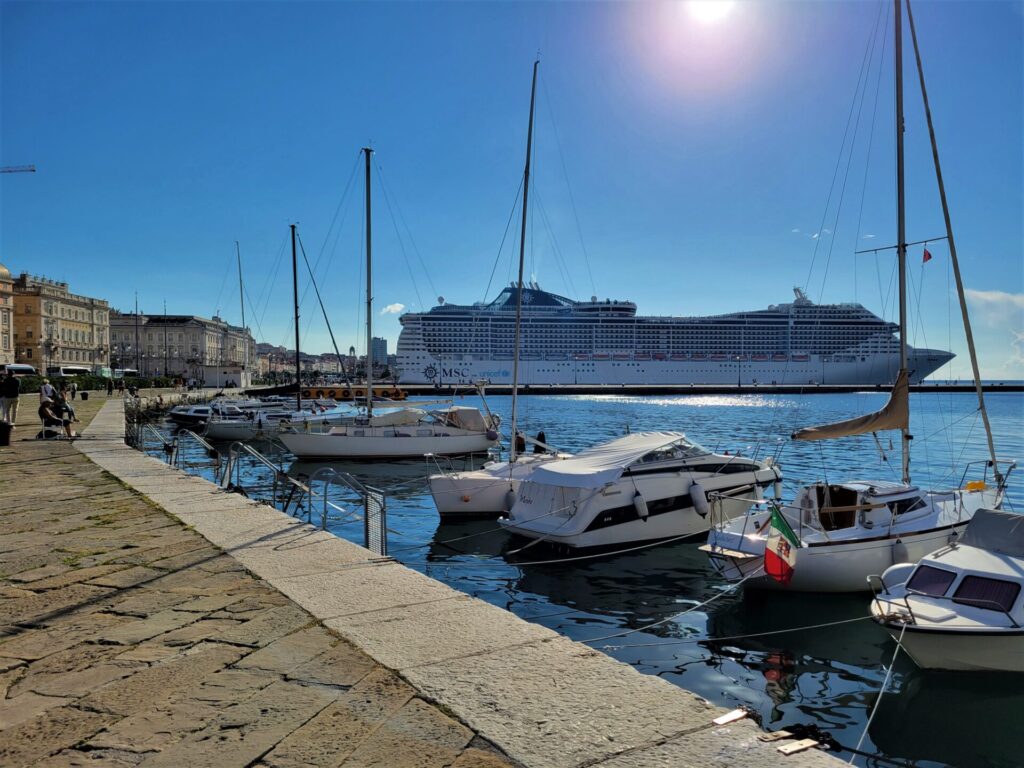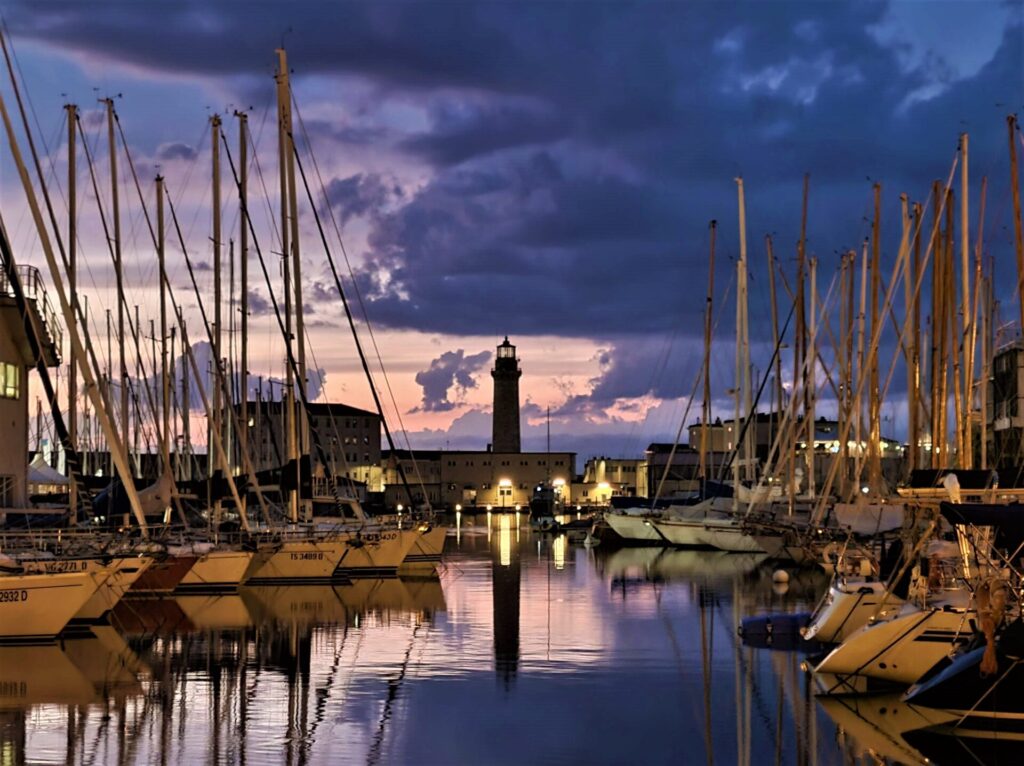 Despite the newfound popularity, it doesn't feel all that touristy. There are still plenty of locals about and it's mostly Italian that we heard spoken. Of course it's super easy to avoid the cruise ship crowd if desired. All that's required is to climb a hill. The city is built into the hillside, so aside from the immediate area by the sea, there's hardly a flat route. It's not rare to find a sidewalk that is just a staircase. And getting off the main streets reveals many small lanes that can be explored. Walking around Trieste is a great way to combine some exercise with sightseeing.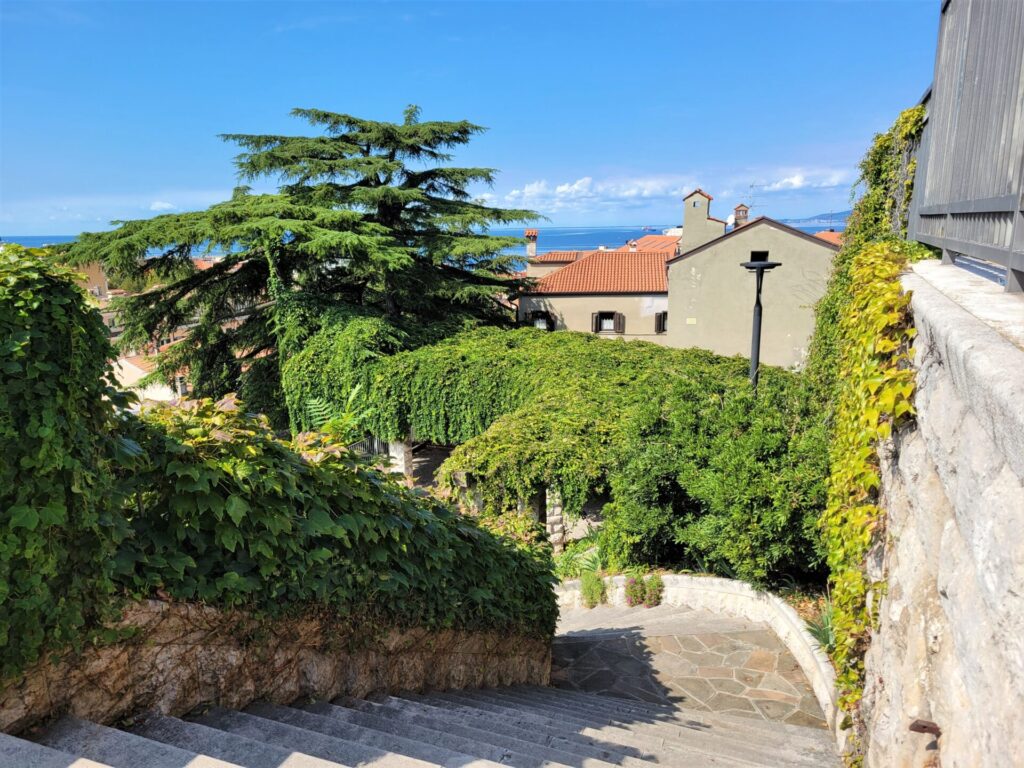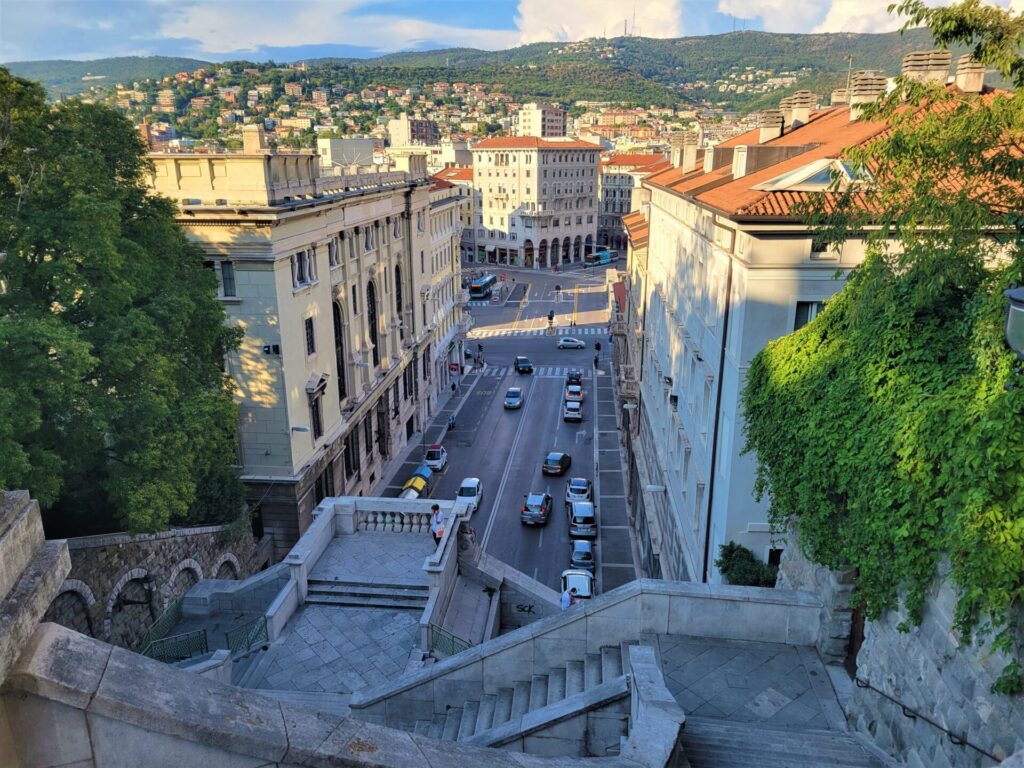 What We Did
Castle San Giusto
Sitting atop of the closest hill to downtown is the Castle San Giusto. This strategic location was once a very important military outpost, but now it's a great place to take in panoramic views of the city. After enjoying the overlooks, we also visited the armory featuring many well-preserved Medieval weapons. There's a small history museum as well, but we were denied entry as the place was closing in 30 minutes. The staff take their closing times very seriously!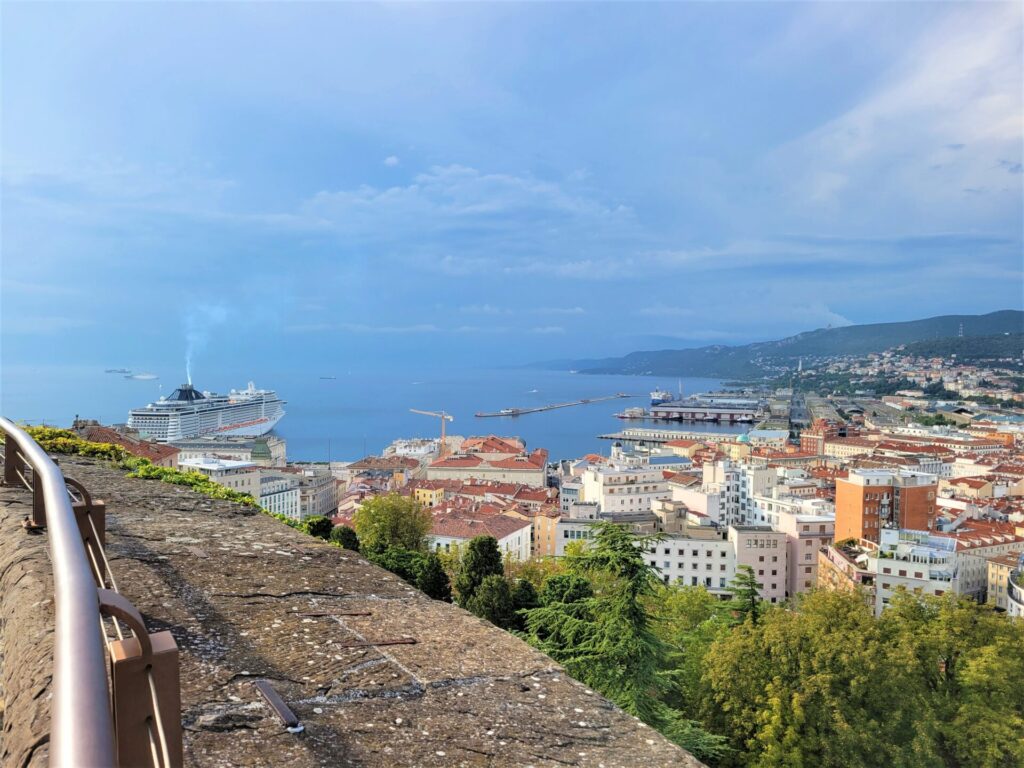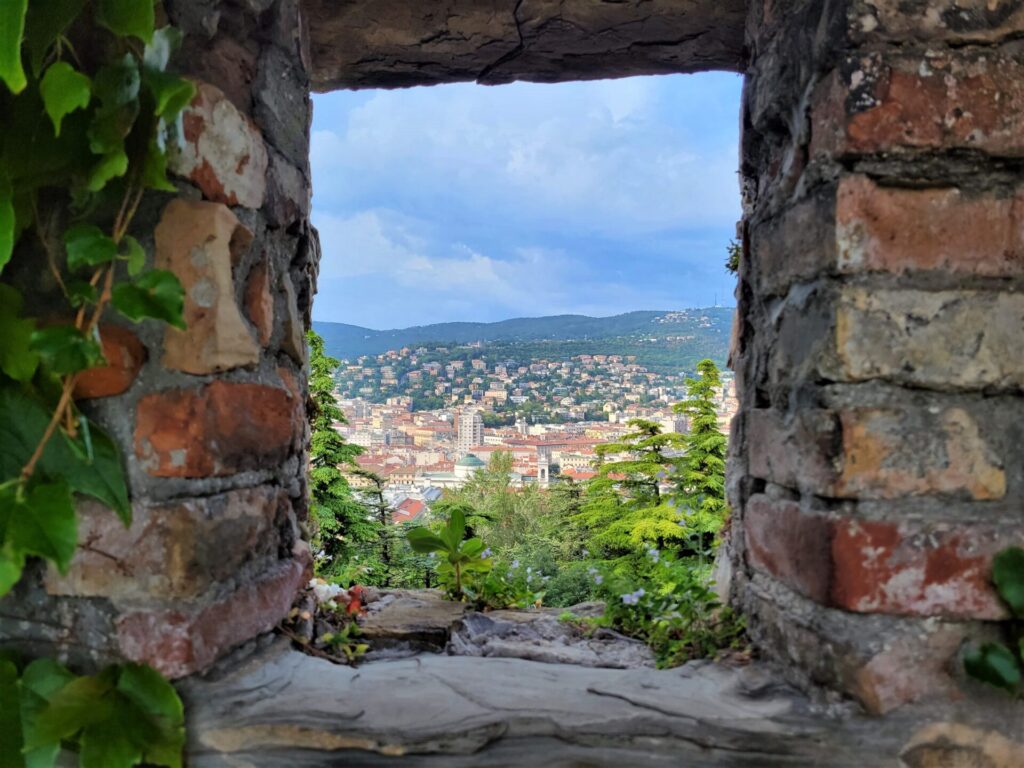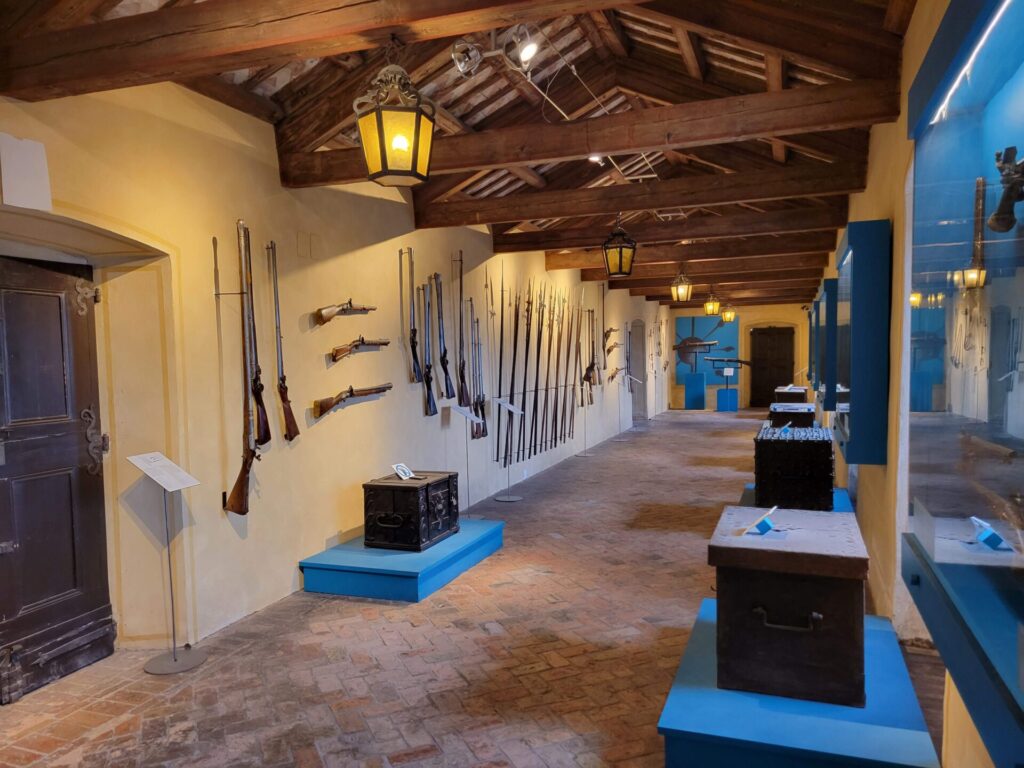 Cathedral San Giusto
Right next door to the castle is the Cathedral San Giusto. The church was built in the 14th century, so it has some history to it. The main attraction is a huge mosaic on the ceiling behind the altar, but a lot of it is quite pretty. It's free to enter.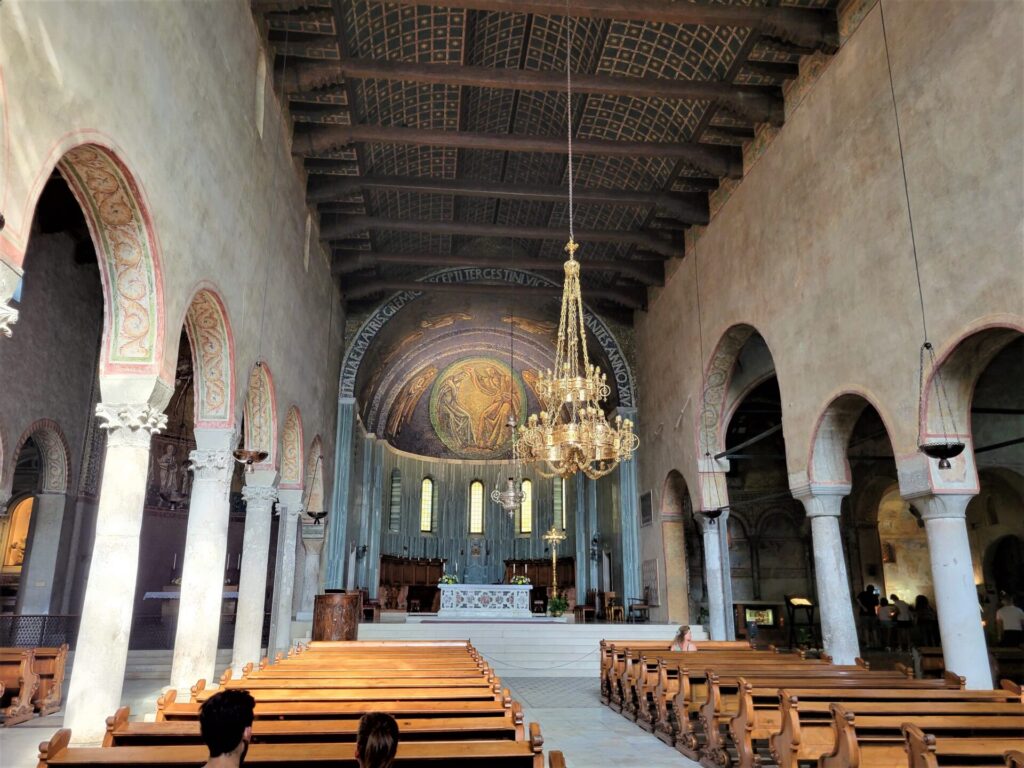 Miramare Castle
Located about 5 miles (8 km) north of Trieste, I would consider the Miramare Castle a must see. It was built in the 1800s by Hapsburg royal Maximillian I, the younger brother of Emperor Franz Joseph. This former seaside residence is full of fancy rooms with great views, both inside and outside. Surrounding the castle is a large park with multiple gardens and paved paths through the woods. It's a great way to spend a day.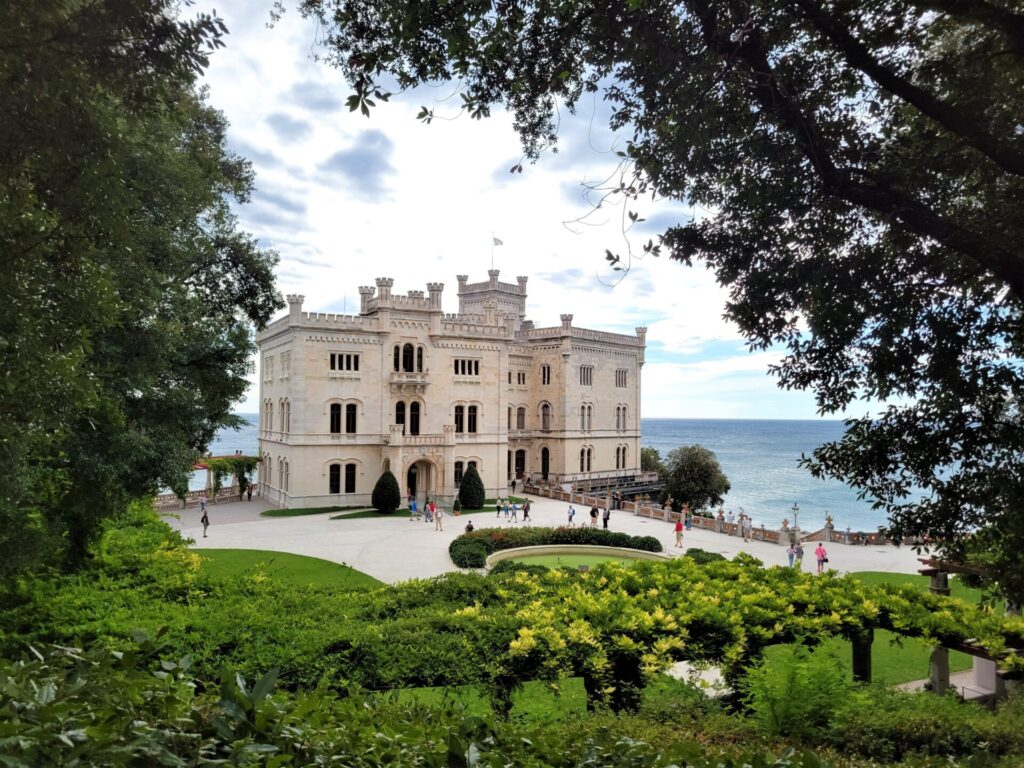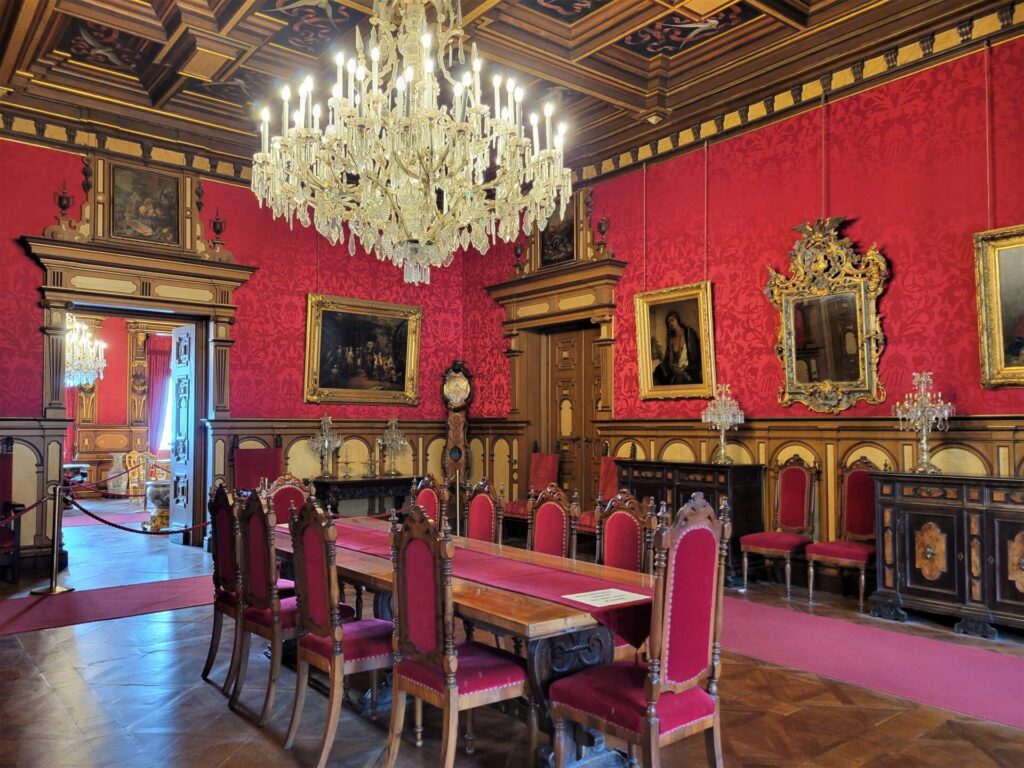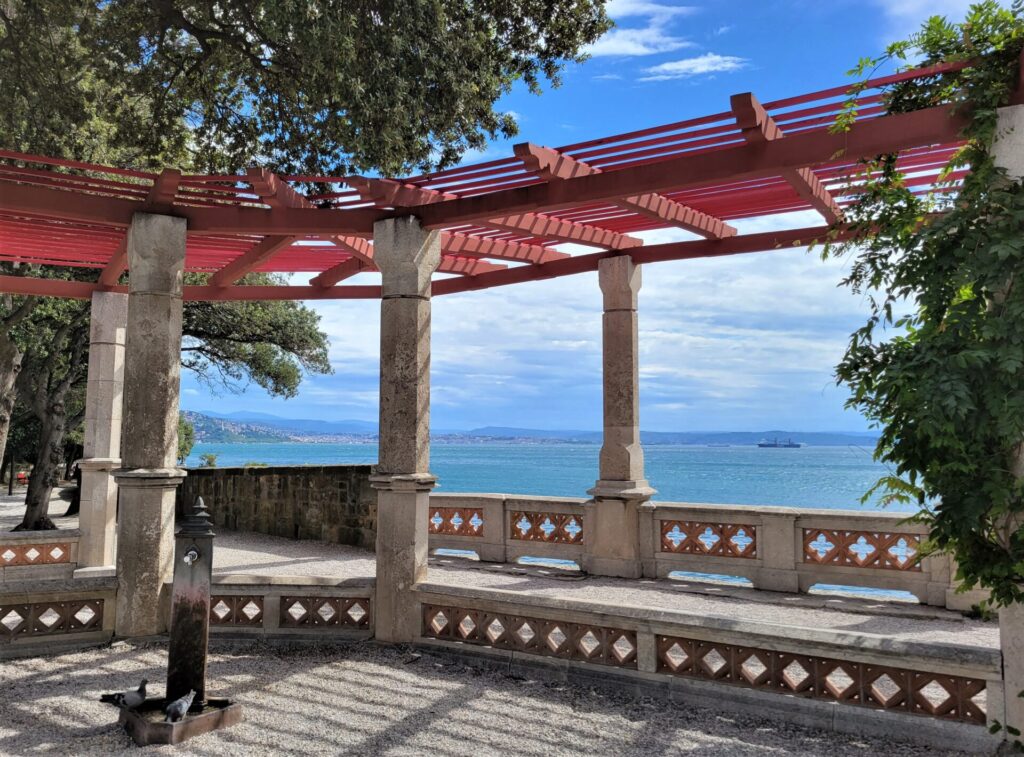 It's quite easy to get to using public transit. The number 6 bus leaves from downtown and dropped us just a bit outside the park entrance. The cost is only $1.35 each way. In fact, I was extremely impressed by how extensive the public bus network was, how often the buses ran, and what a bargain they were.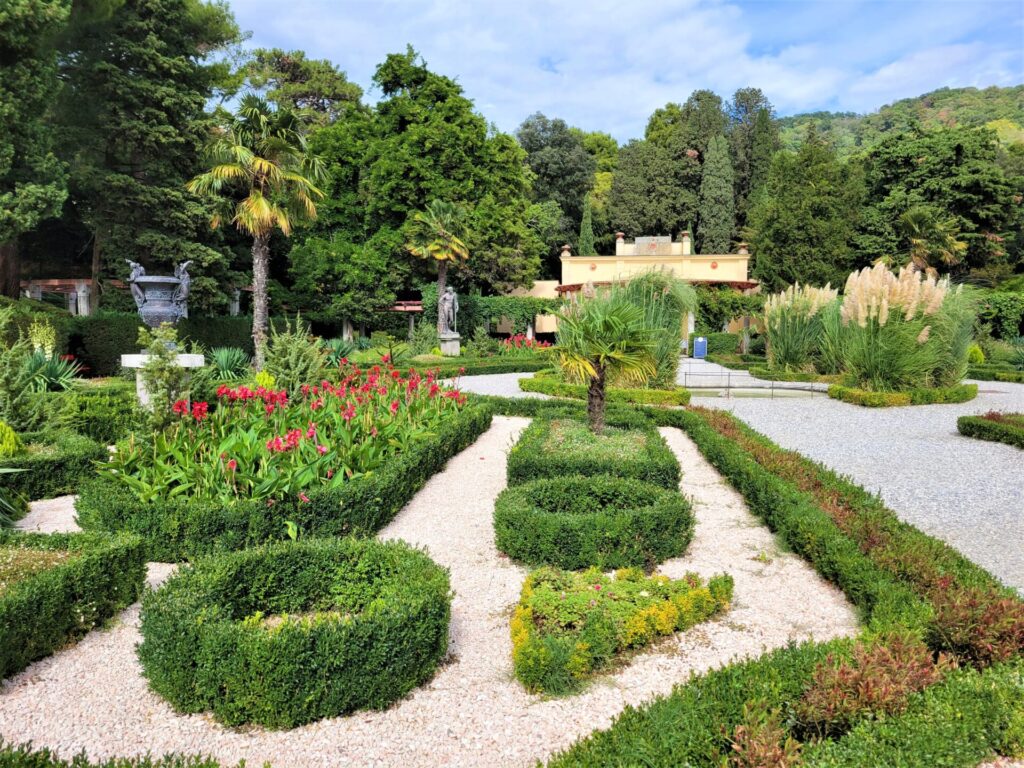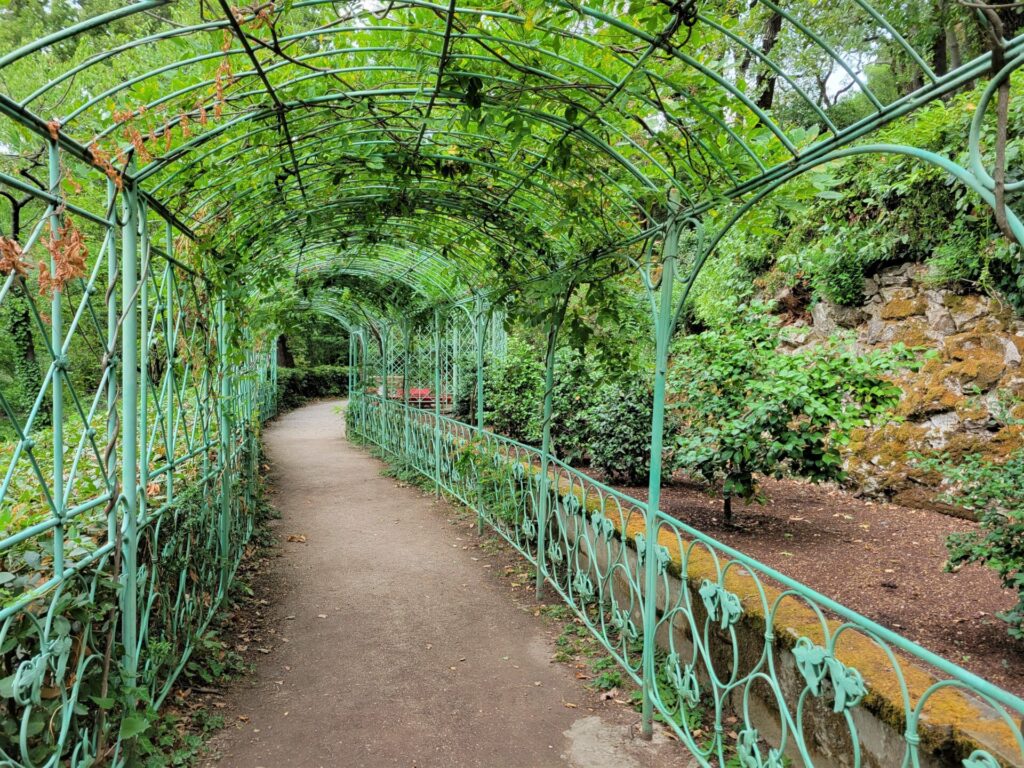 Revoltella Museum
The other must see museum in Trieste is the Revoltella Museum. It's named after Baron Pasquale Revoltella, and a lot of the art was part of his personal collection. This museum was heads and tails better than I was expecting. It's vast with many unique parts. The first two floors allow you to tour Revoltella's fancy house. But then it expands into a large art museum with 4 more floors featuring everything from sculptures to still life to modern art. There's even a rooftop viewing deck overlooking the bay. It was very enjoyable.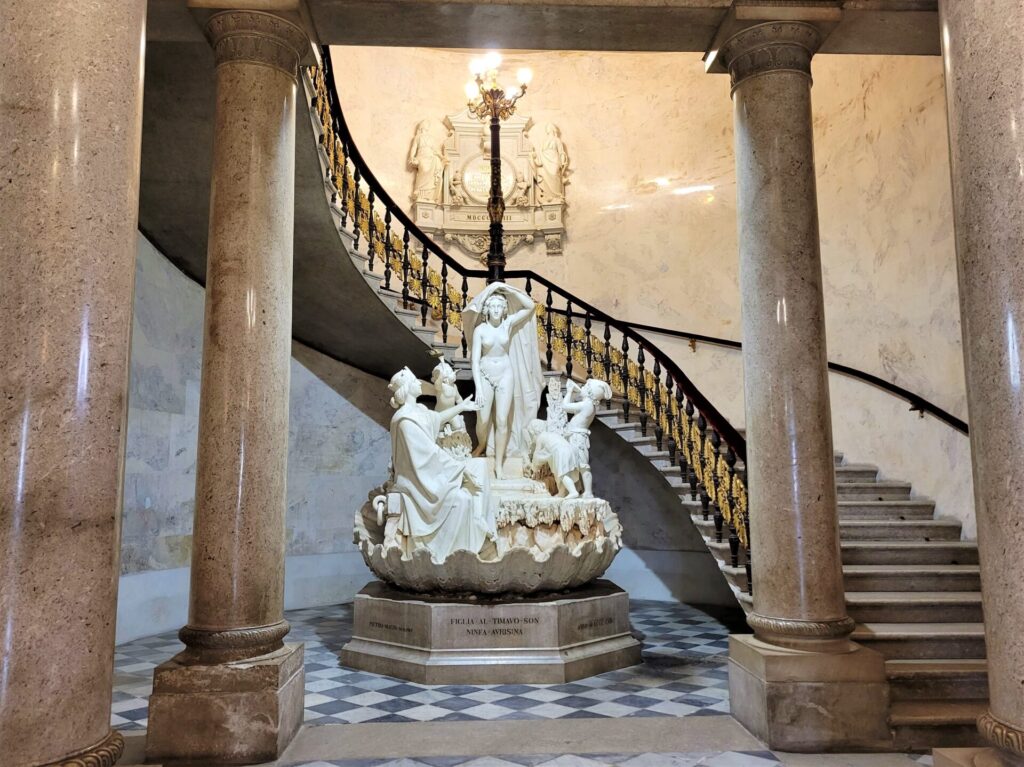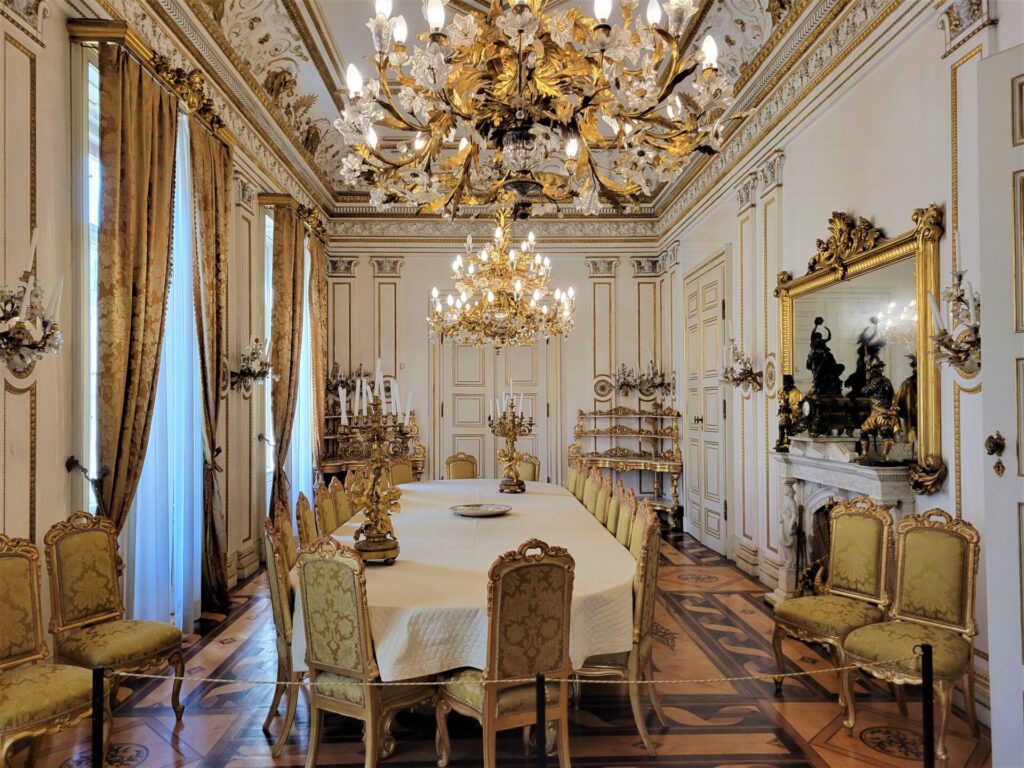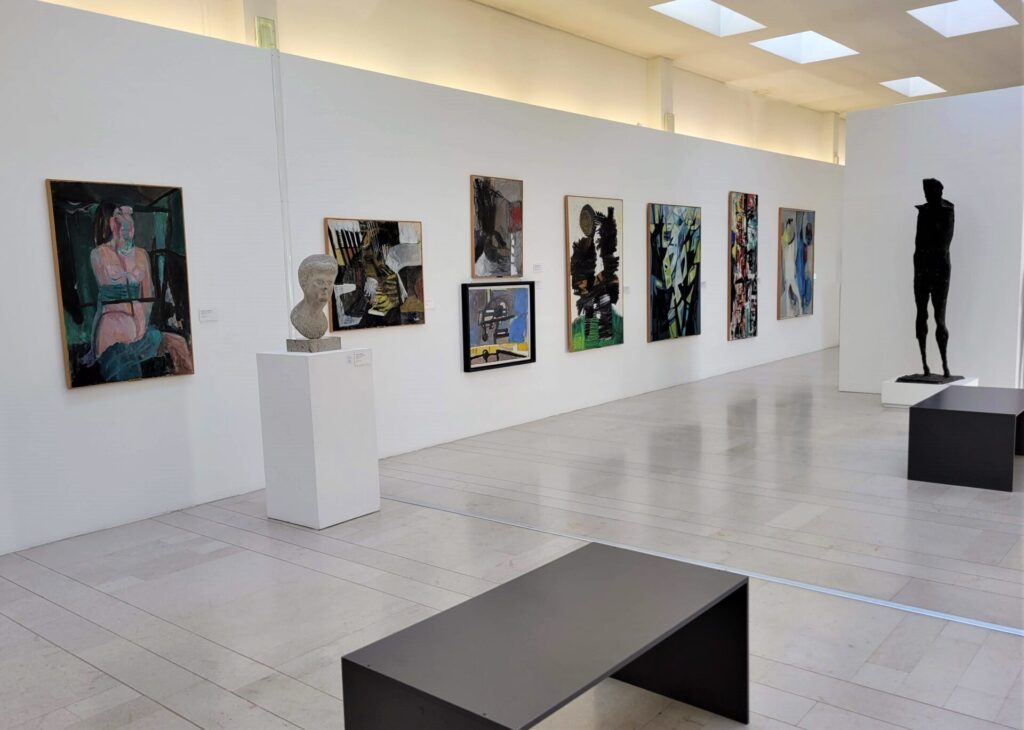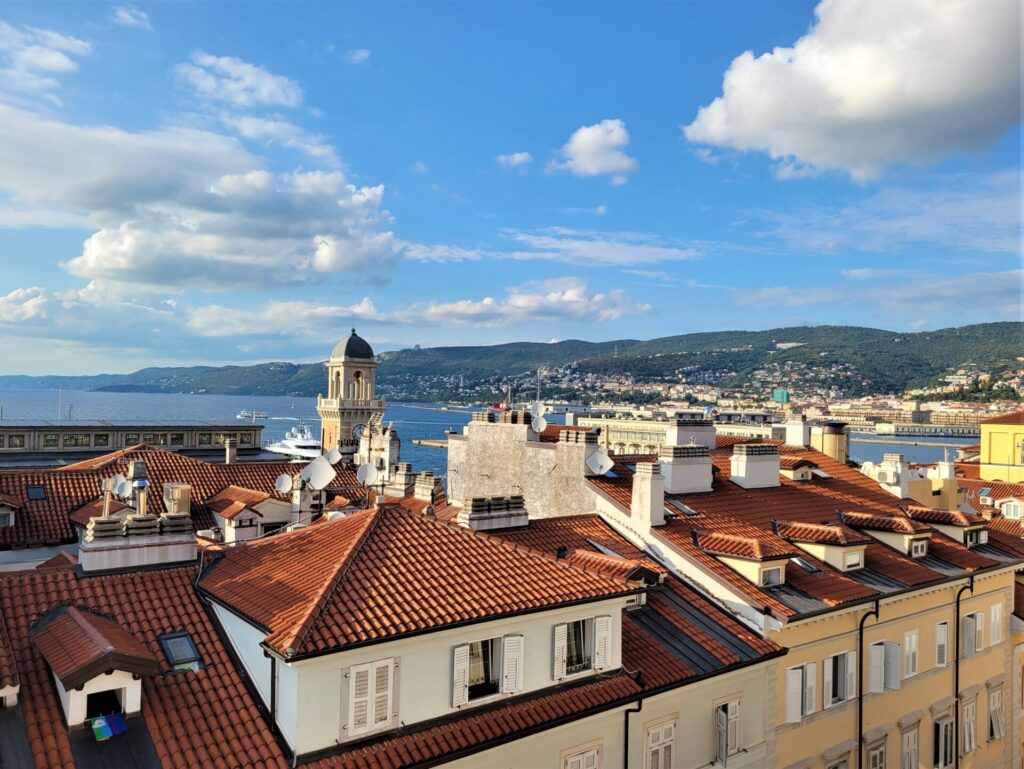 Risiera di San Sabba
On the site of a Nazi concentration camp, this museum is very powerful. The building complex is a former rice factory, hence the Risiera name. The Risiera di San Sabba is the only location on Italian soil that housed a crematorium, and thousands of Nazi party enemies were either killed or had their bodies creamated here. The physical crematorium was torn down by the Nazis just prior to the end of WWII in an attempt to cover their horrific crimes, but much of the evidence remained. It's never fun going to these places, but we still view them as mandatory stops. It certainly makes me appreciate the opportunities I have.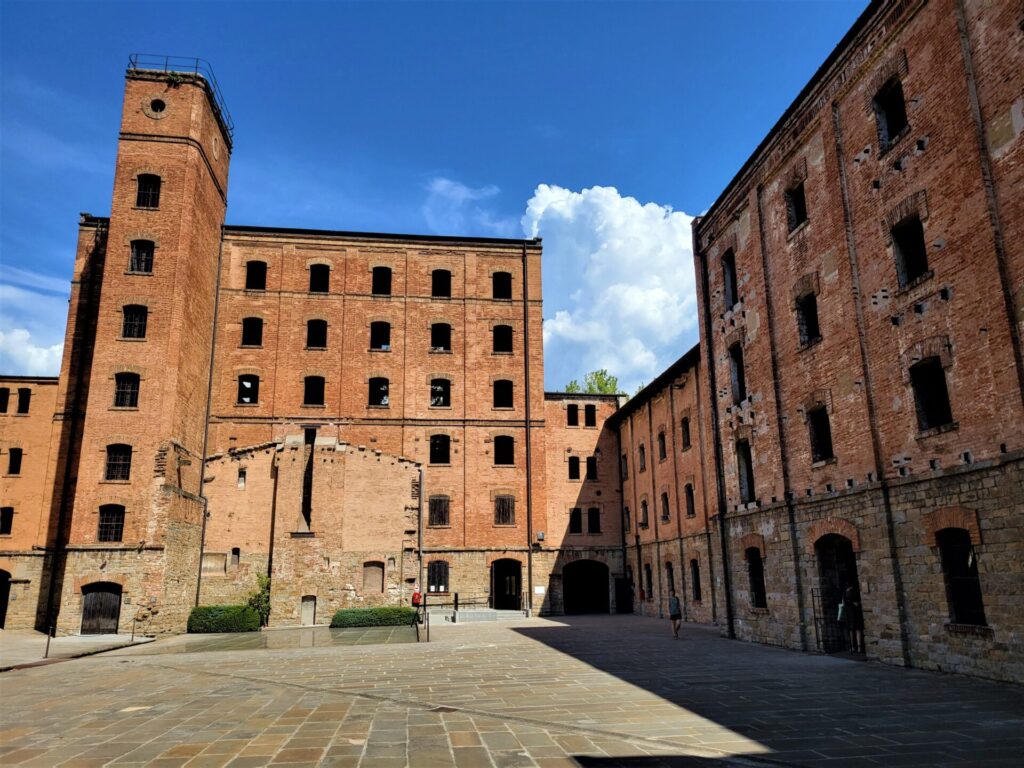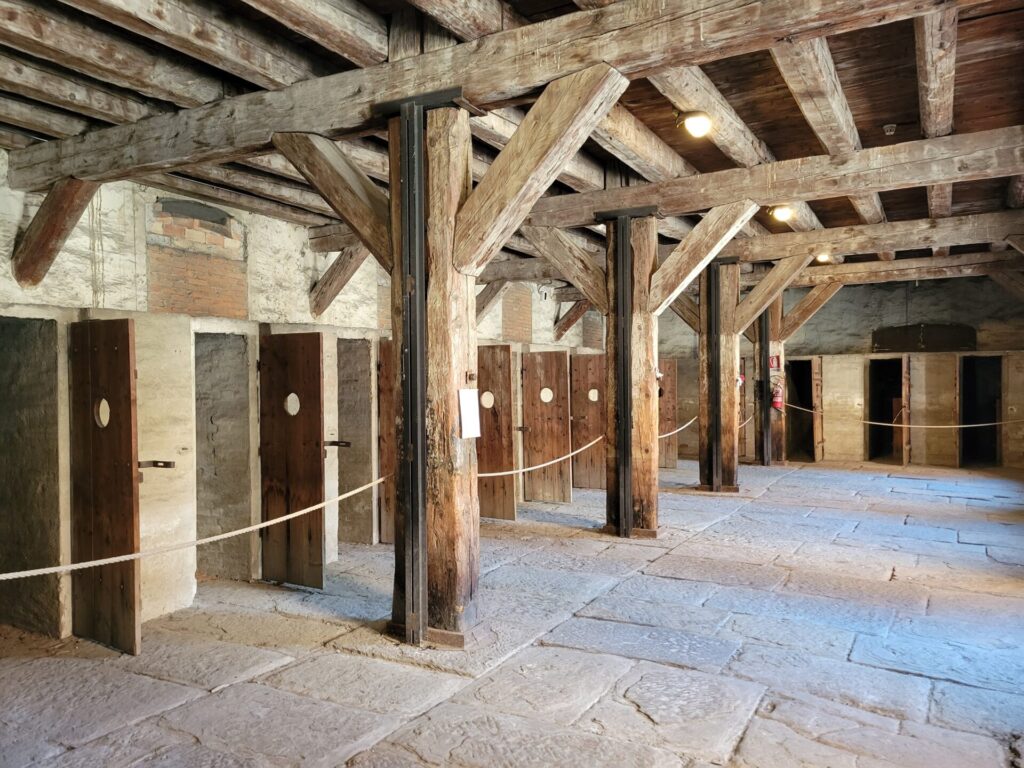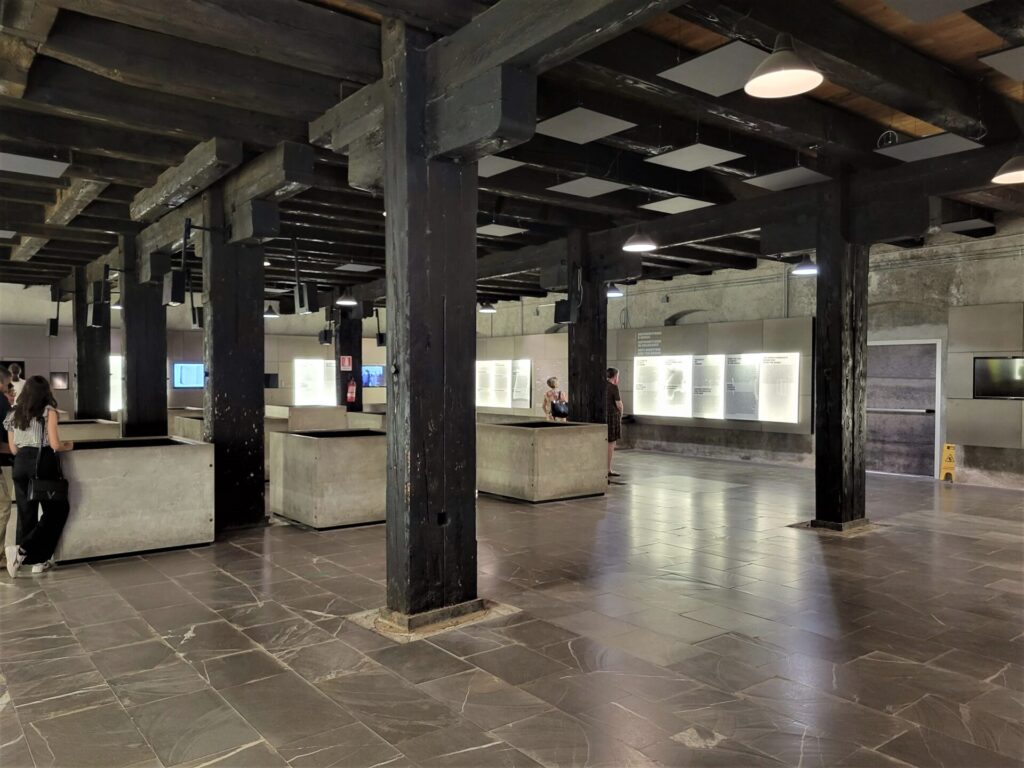 Roman Ruins
Right in the middle of town is an ancient Roman amphitheater. This prime real estate recently had local houses built on it. It wasn't until 1938 that it was discovered that there was an amphitheater underneath them. The antiquity site has now been restored and is pretty cool to gawk at, but no entry is allowed.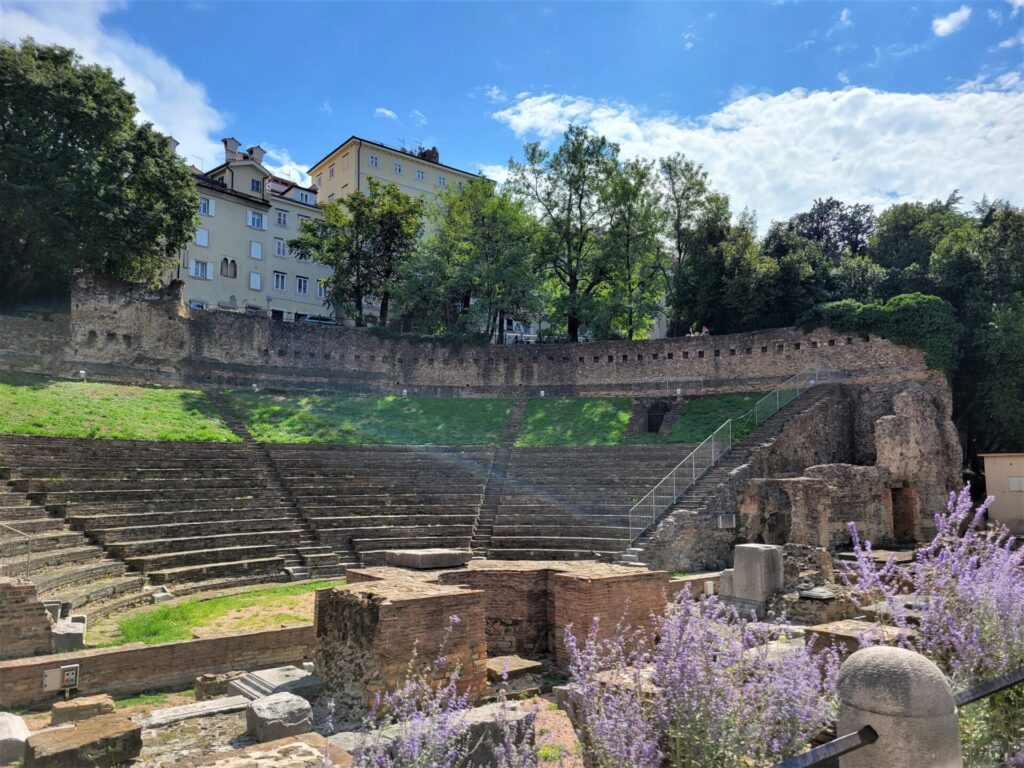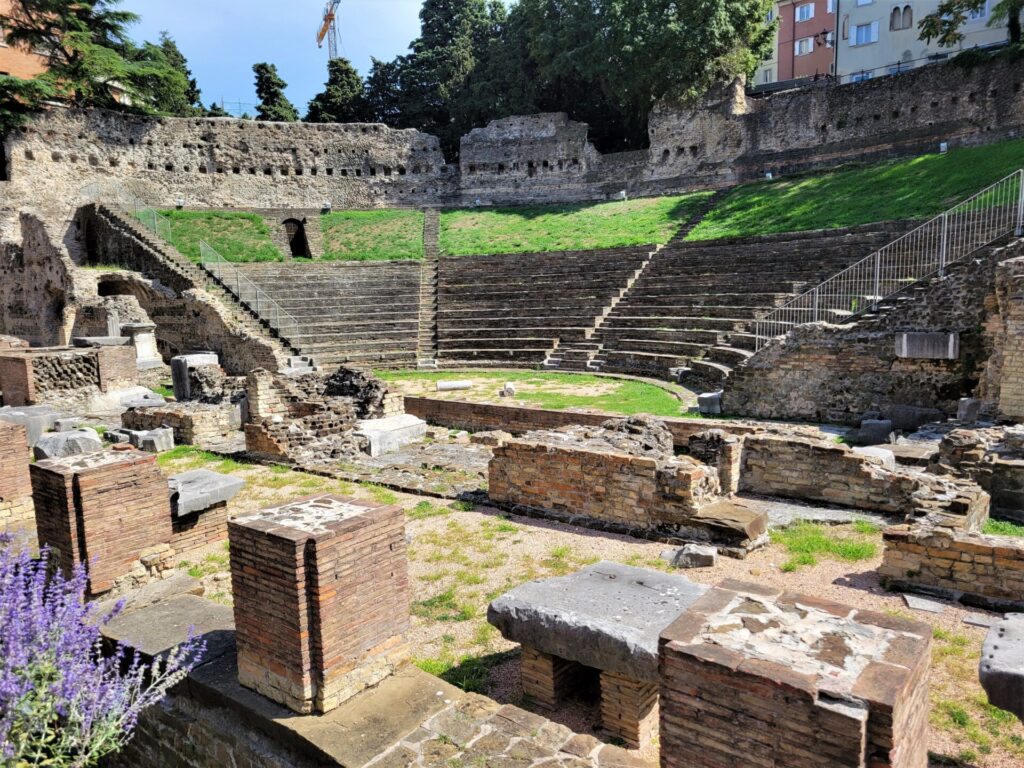 A couple of blocks away is the Arco di Riccardo. This archway is the only remaining portion of the original city walls built by the Romans and dates to 33 BC! And you can just walk right up to it.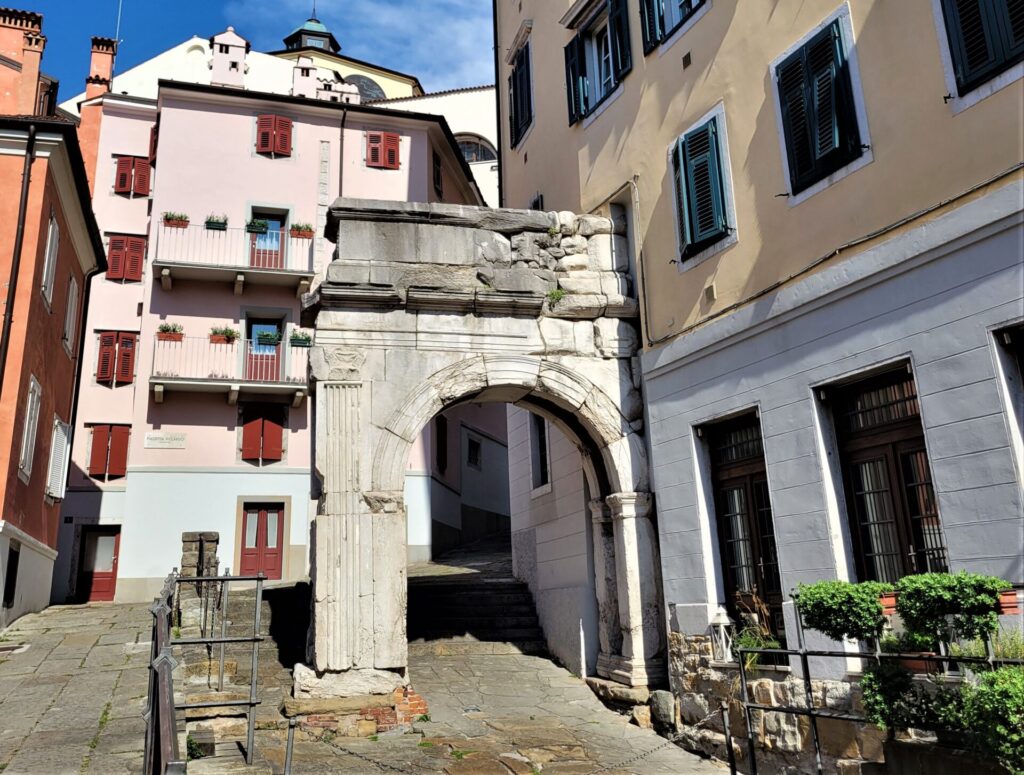 Unity Of Italy Square
The main square in the downtown area is the Piazza Unità d'Italia, or the Unity of Italy Square. It's surrounded on three sides by fancy buildings with a fountain and lots of open space. The fourth side is open to the sea. It's the place to see and be seen in downtown Trieste.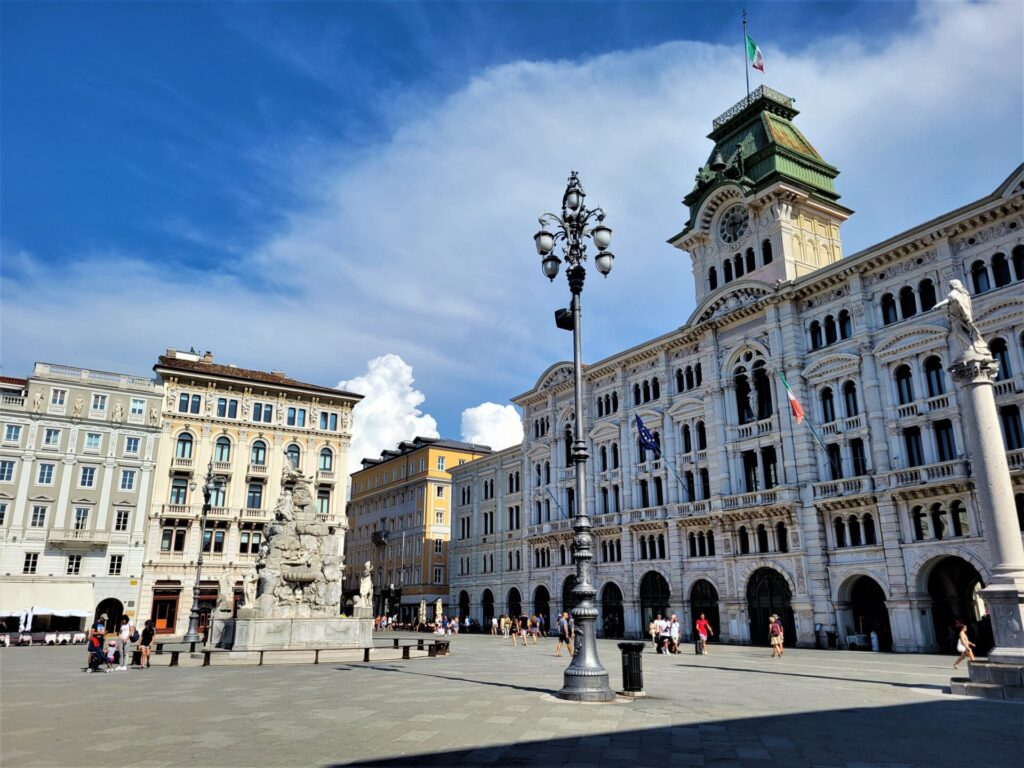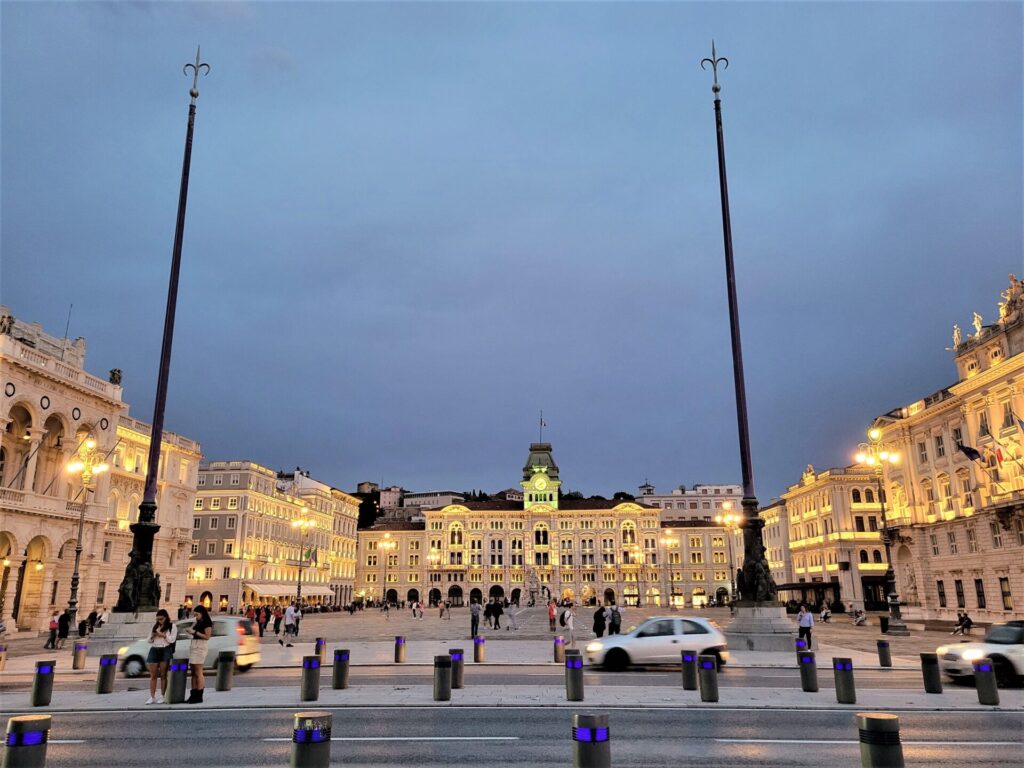 There are a number of other piazzas with impressive architecture nearby as well. In fact the whole of downtown features large swaths of pedestrian only streets shaded by cool old buildings with loads of outdoor seating for coffee, wine, or a meal.
Molo Audace
Across from the Unity of Italy Square is the Molo Audace, which is a wide stone pier that juts out into the Adriatic. It's very popular, especially in the evening as a great place to catch a sunset. The views back towards town are pretty spectacular as well.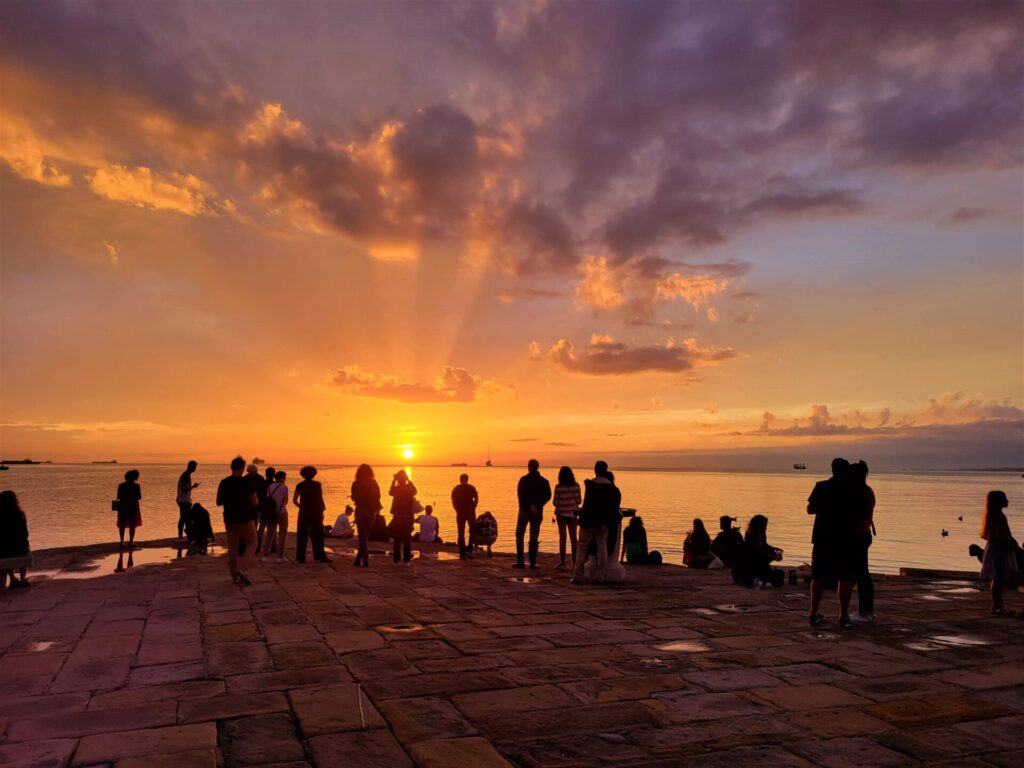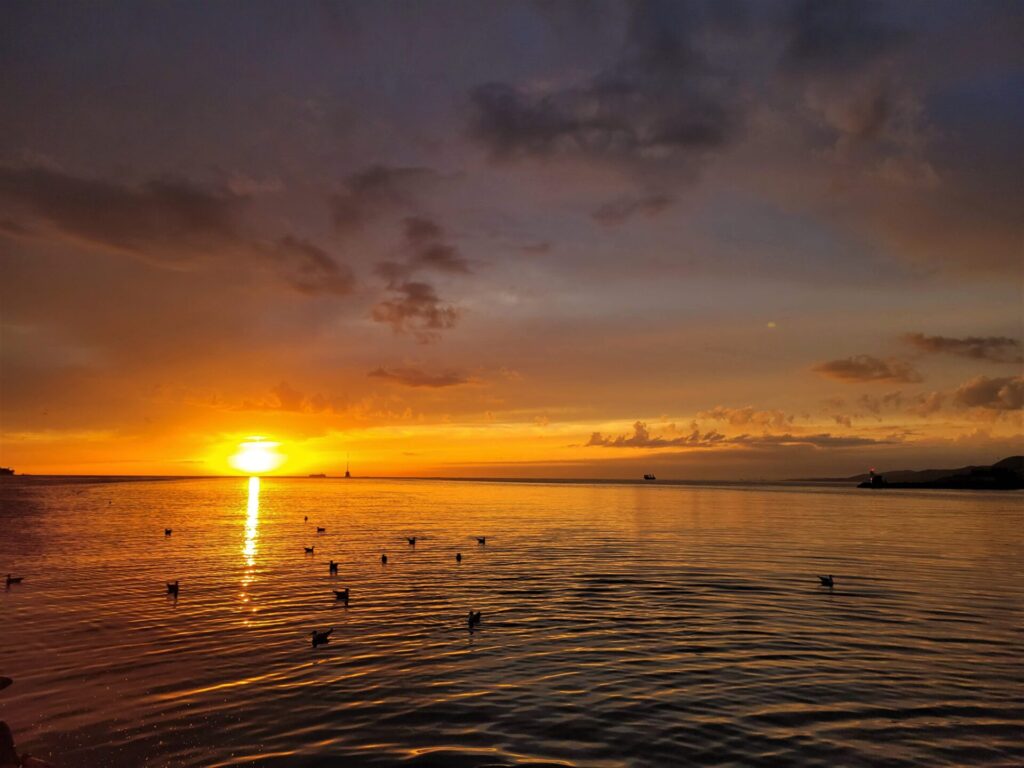 During our stay, we noticed a very large boat parked offshore that never moved. It was especially prominent from the pier. At first I thought it was a floating museum of some kind or maybe an old abandoned ship. But after some research, it turns out that it's a superyacht that was recently seized from a Russian oligarch as retribution for the Ukraine invasion.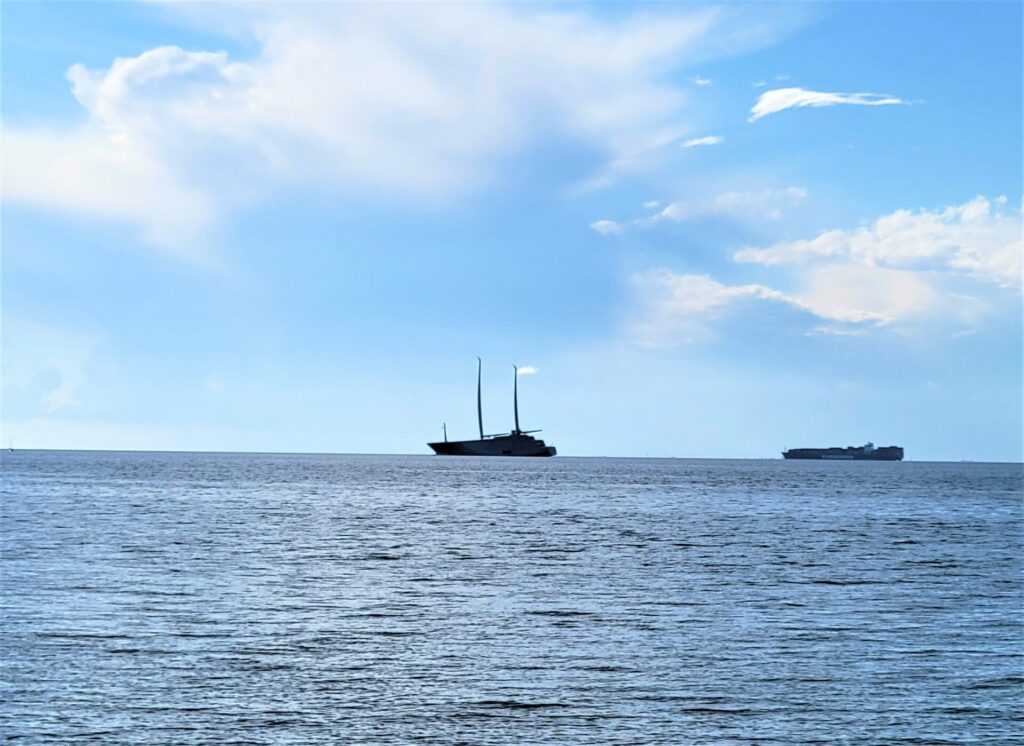 Grand Canal
Just north of the pier is a small man made inlet that allows the sea to protrude three whole blocks into the city. Three! There it dead ends into a small piazza. Unfathomably, this is called the Grand Canal. I think the creators must've named it as a joke, especially being so close to the real Grand Canal in Venice. And yet, the name for this tiny thing stuck. It can provide some nice views and pictures, but it really pales in comparison.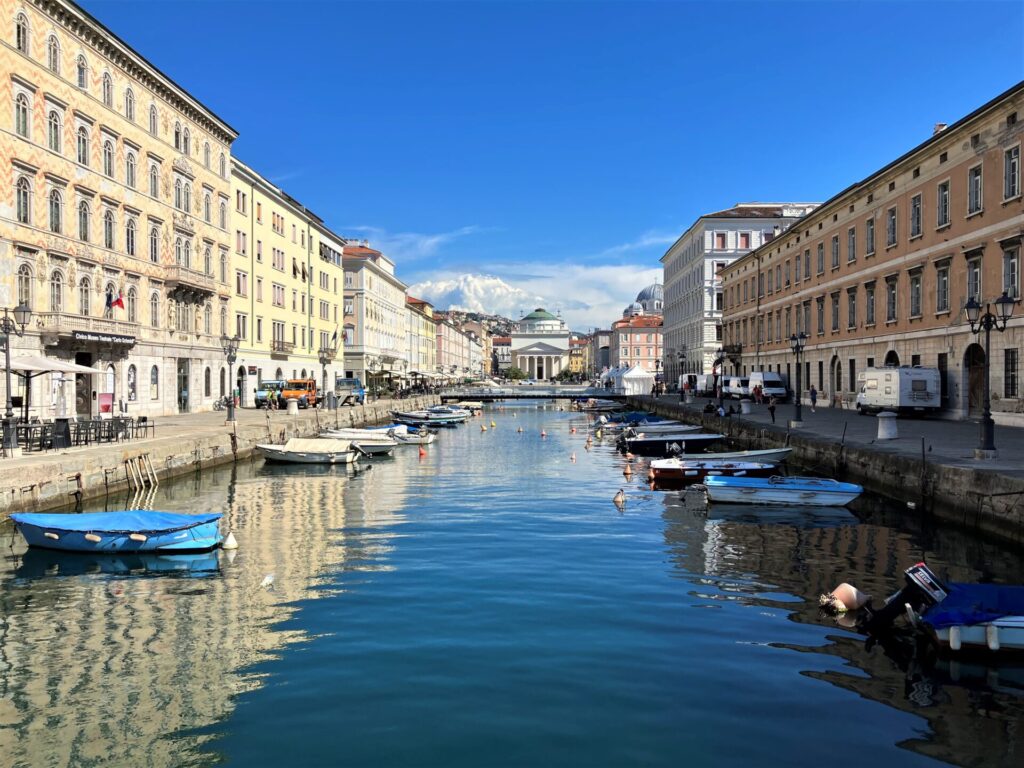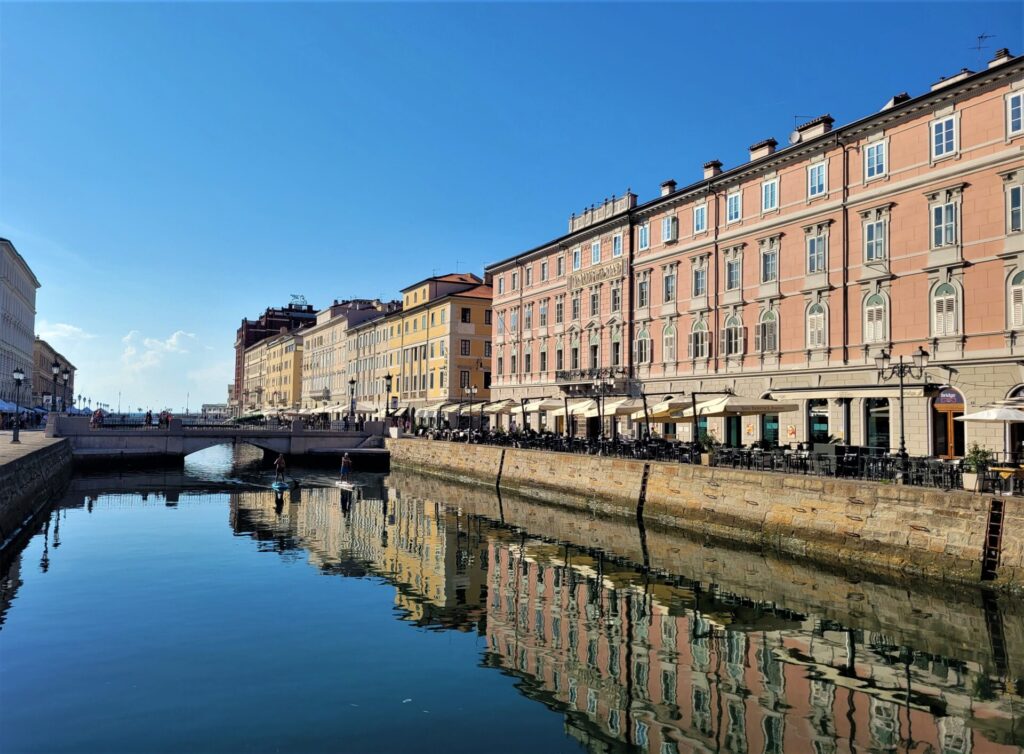 Where We Stayed
We rented a small, colorful one bedroom apartment located in one of the hilly portions south of downtown. It was tucked into a local neighborhood on a back alley, which meant no vehicle traffic. Our 4 week stay only cost us $1200. That was a really good deal for coastal Italy in peak season. We booked this apartment way back in early April as we noticed how fast Airbnbs were being snapped up for summer travel in Europe.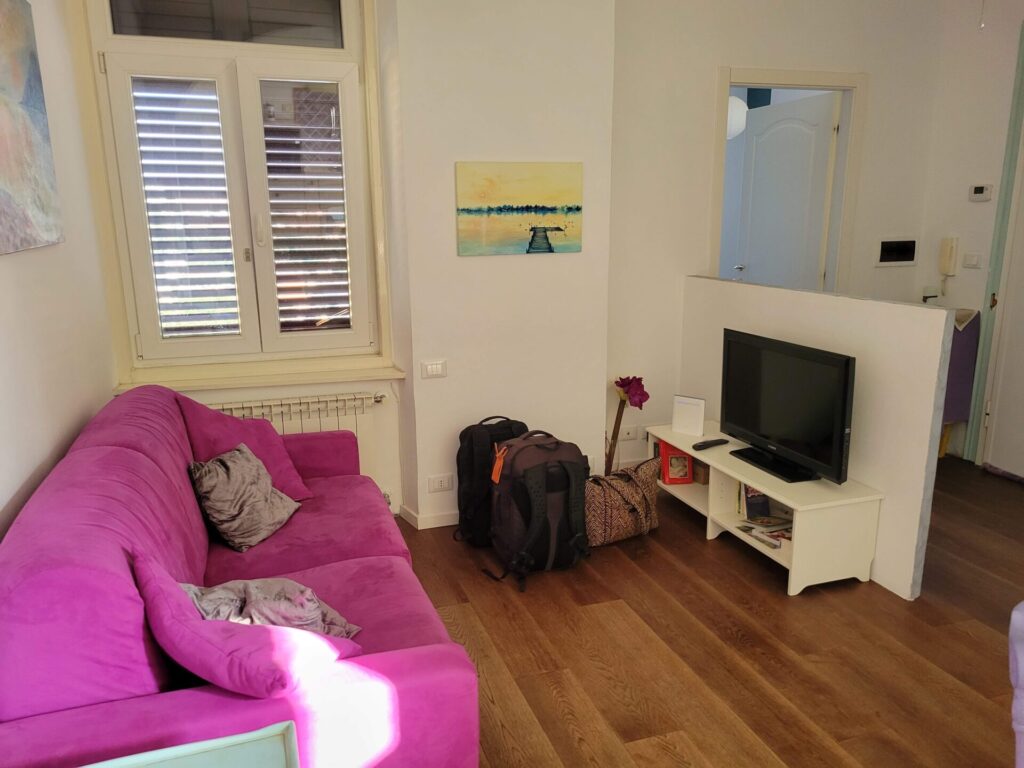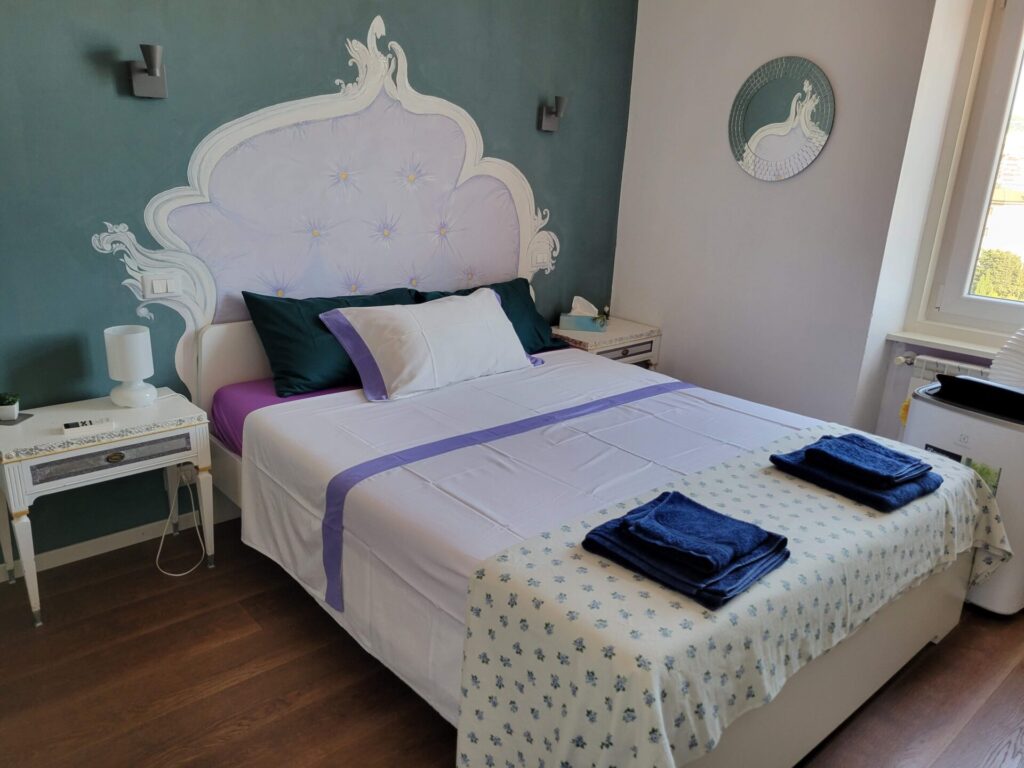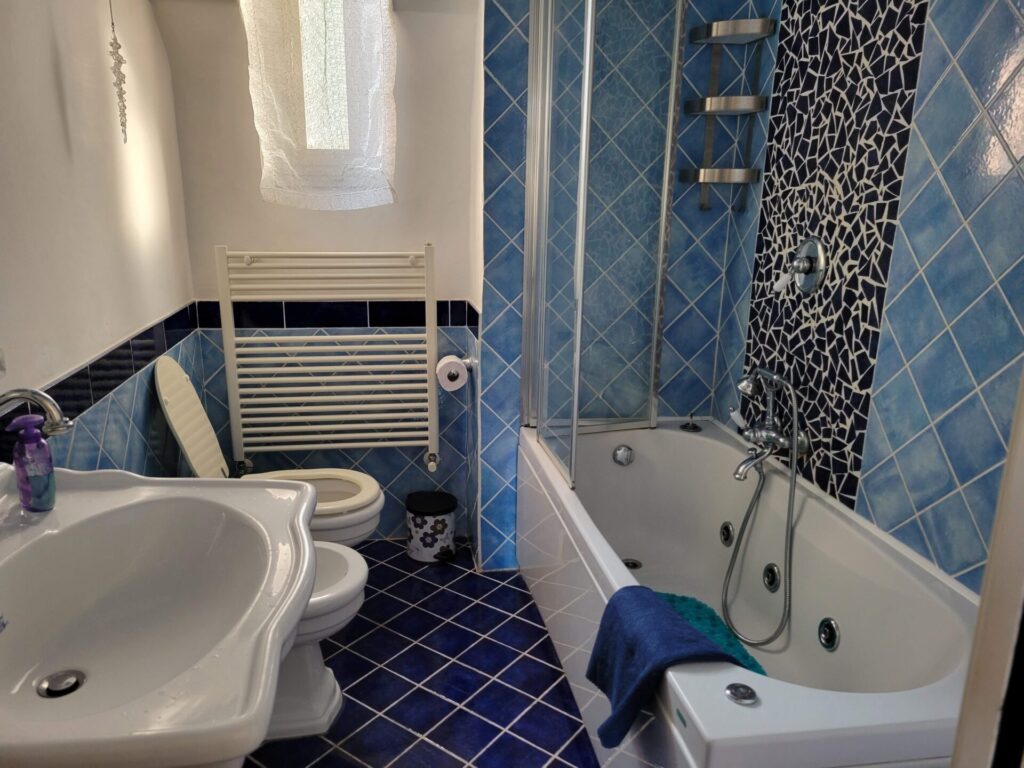 Overall the apartment was pretty good. There was an ant problem in the kitchen, so we had to be extremely vigilant to not leave any food out at all and clean up completely after cooking. Even a baguette left on the counter would be swarmed in a matter of minutes. It reminded me a bit of being in SE Asia, where it sometimes feels like the ants own the kitchen and you're just their guest. But there were friendly neighborhood cats, so that helped even the scales as far as neighborhood critters go.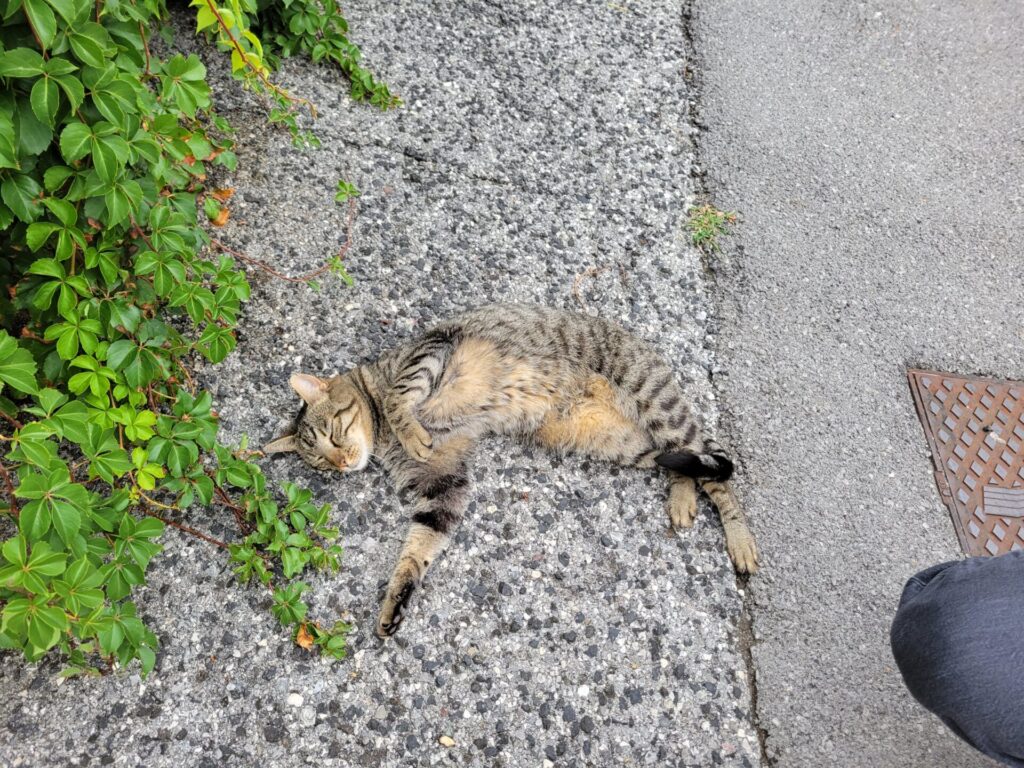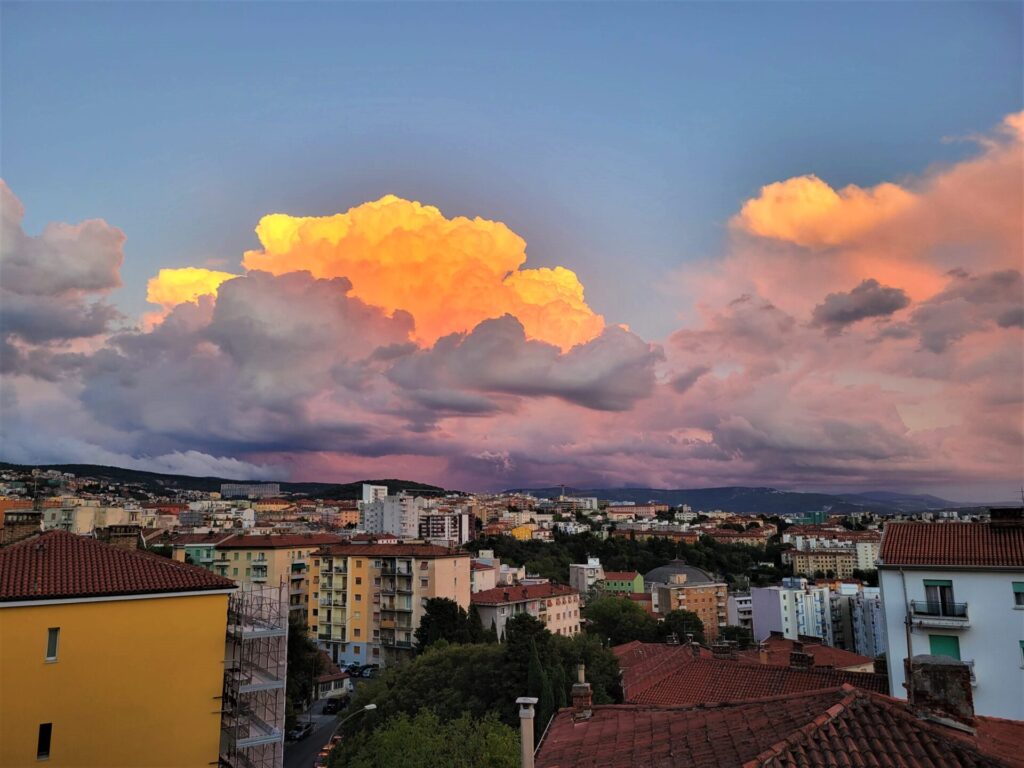 What We Spent
For our 4 weeks in Trieste, we spent $2905.26. Aside from rent, a large portion of this spending was due to the fact that Katie's 7 year old phone finally died. The replacement cost us $573. Adding in our monthly bills like insurance and Netflix, our total spending amount came to $3099, which is our highest month ever. Luckily, we don't buy new electronics every month, and we're also out of time to spend in the Schengen Zone, so I expect to see our costs dropping from here.
Katie's mom and sister traveled with us from Graz, so we got to enjoy their company for the last week of our Graz stay and the first week of our Trieste stay too. That means some of our expenses may be a little higher in some categories (like transportation), but those were offset by lower spending in other areas like museums. That's just how we randomly split expenses.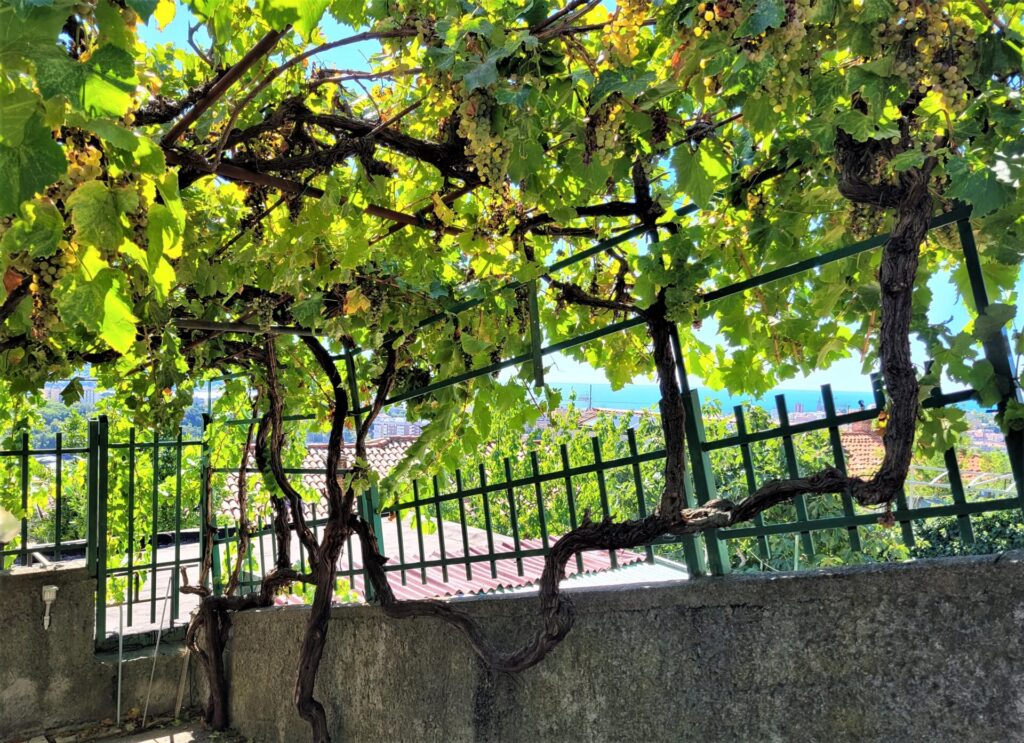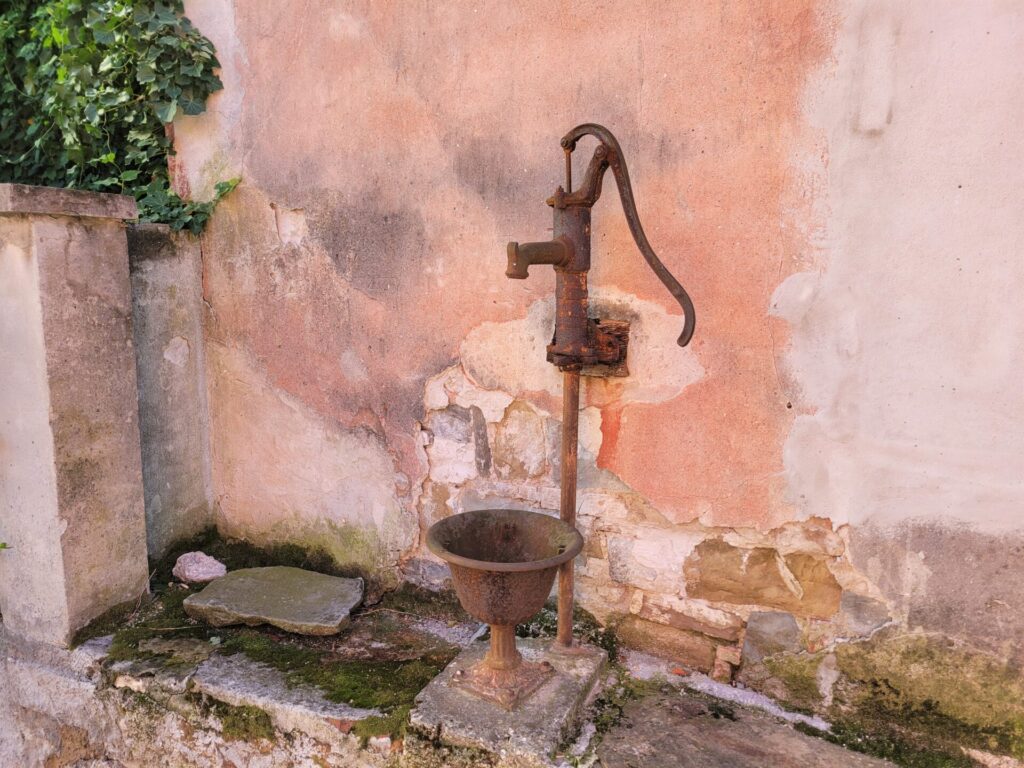 Overall we really enjoyed our time in Trieste. There were enough official sites to keep us busy and plenty of side streets and back alleyways for when it was time to wander. We also loved all of the outdoor seating, which was available everywhere. And despite the cruise ships, it didn't feel overly touristy. There are lots of great viewpoints from all over the city if you're willing to climb for them. It's been a while since we lived by the sea, so hearing the seagulls cackle again was a nice change as well.
We had not been in Italy since our first European vacation way back in 2012. At that time, we were crazy tourists, visiting 6 Italian cities in 2 weeks. It was a whirlwind of fun and we loved every bit of it. That trip planted the seeds which grew into the idea that we could travel full time upon retirement. So at this exact moment, it feels kind of dumb that it took us a whole decade to return to Italy. There's just so much to love about the country that's apparent even when we're just barely over the border. We were both very happy with the choice of Trieste as a return destination. It resparked our Italian love affair, and it definitely won't take us another decade to return.