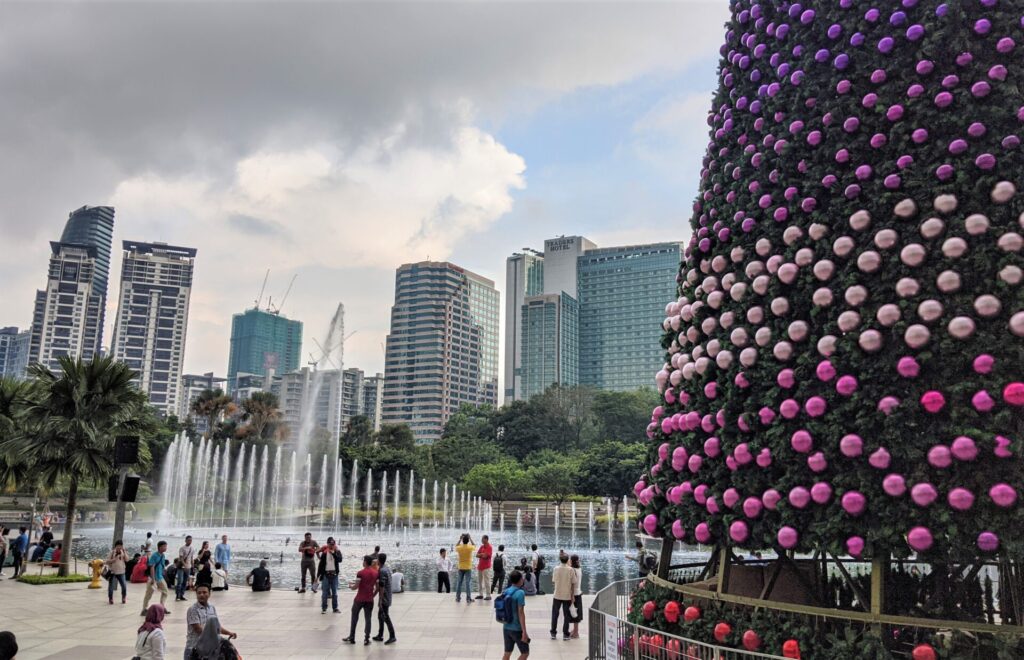 We left Malacca and arrived in Kuala Lumpur on November 19th. This timing meant that we've been able to watch the Christmas decorations go up around the city. Most office buildings and apartment buildings offer festive decorations for the season. They are nothing compared with the displays at the malls though. Even halfway around the world, the Christmas season is synonymous with shopping. Kuala Lumpur is quite a wealthy city, so there are plenty of malls around to decorate. Each one seems to be competing with the others for the best display. I've narrowed it down to three finalists.
The closest shopping center to where we stayed is the Suria KLCC located right underneath the landmark Petronas Twin Towers. This upscale beacon of consumerism has installed a massive Christmas tree near the park-side entrance that has to be 50 feet tall. It also provides a really nice photograph that I feel is reasonably representative of the Christmas season in Kuala Lumpur. There's a Santa's Workshop and a few other scenes inside as well, but it's the giant tree outside that is the star.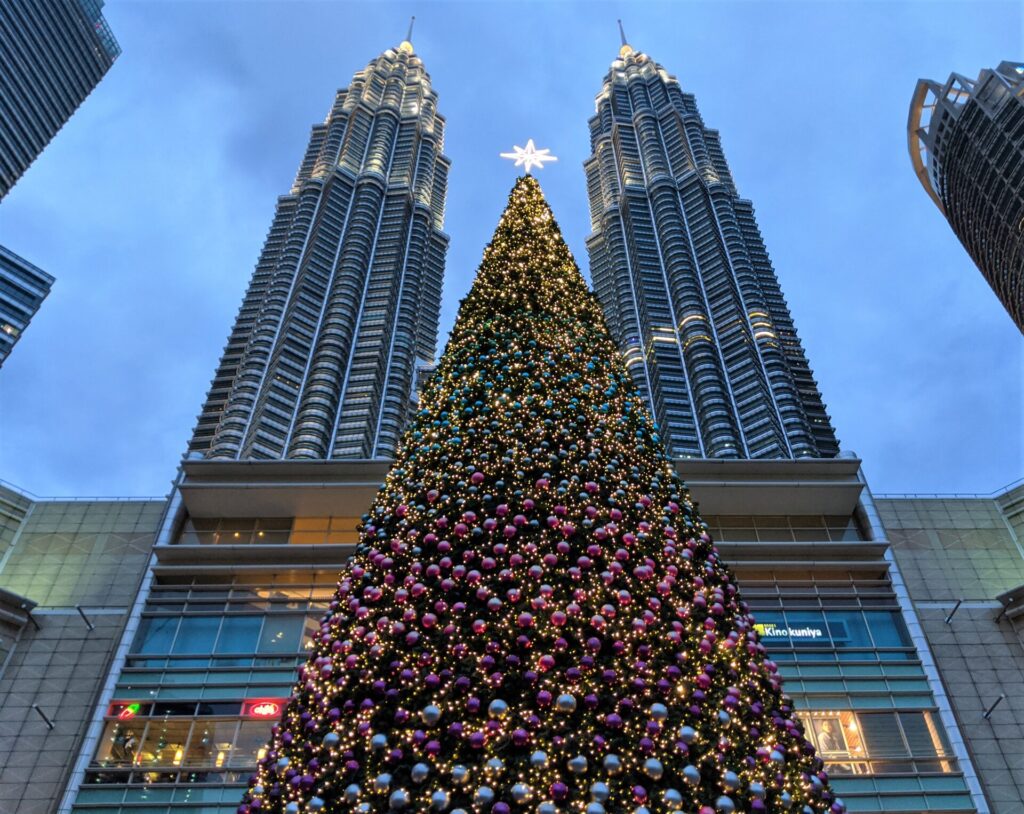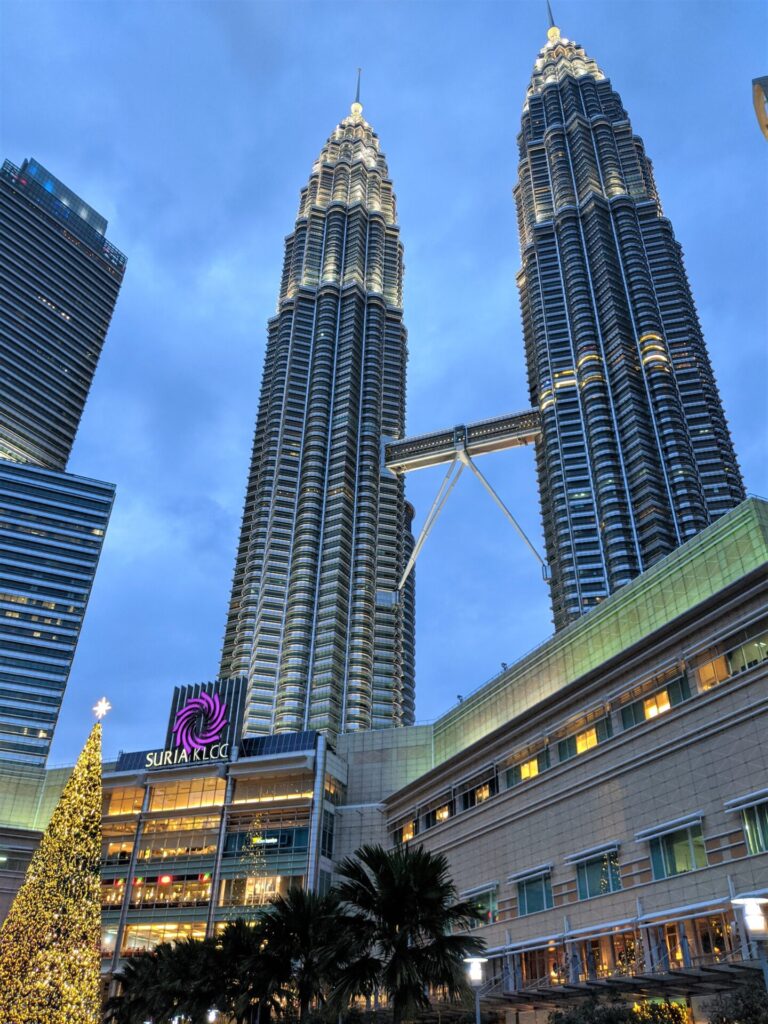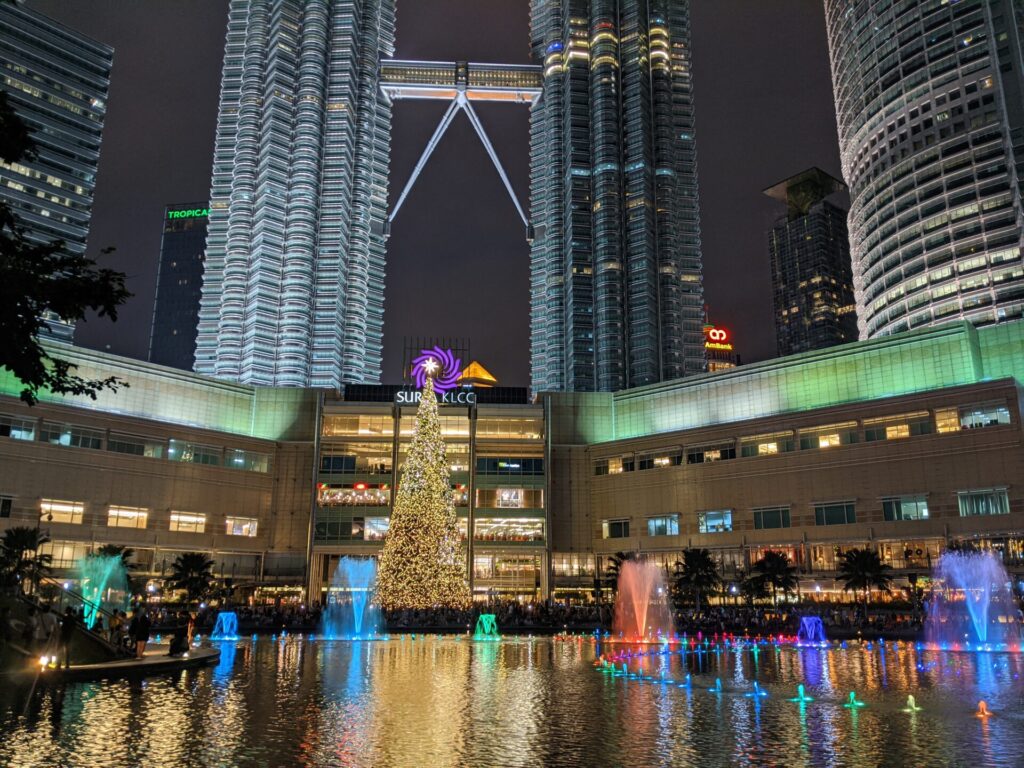 A mile down the road is the Berjaya Times Square mall which also has a massive display. They went with a busier theme and hung dozens of giant red and silver globe ornaments from the ceiling in their 3 story atrium. Below these massive spheres are multiple decorated trees and a few "houses" selling their special Christmas wares. It is a little overwhelming, especially because the silver balls were acting like disco balls are reflecting light everywhere.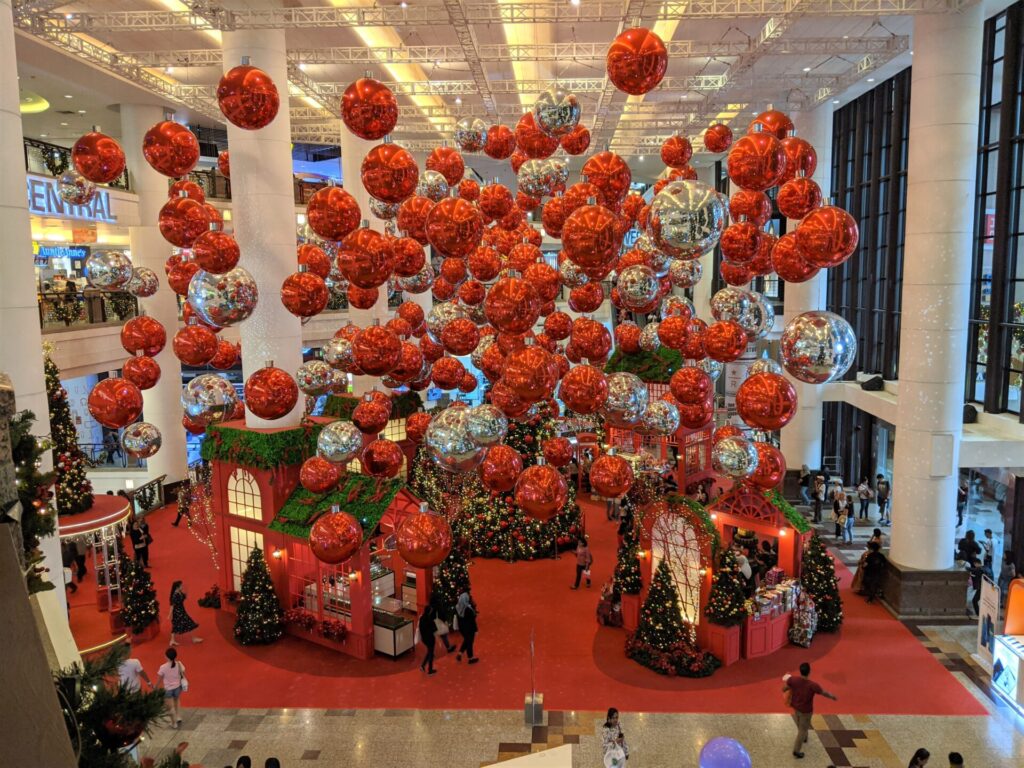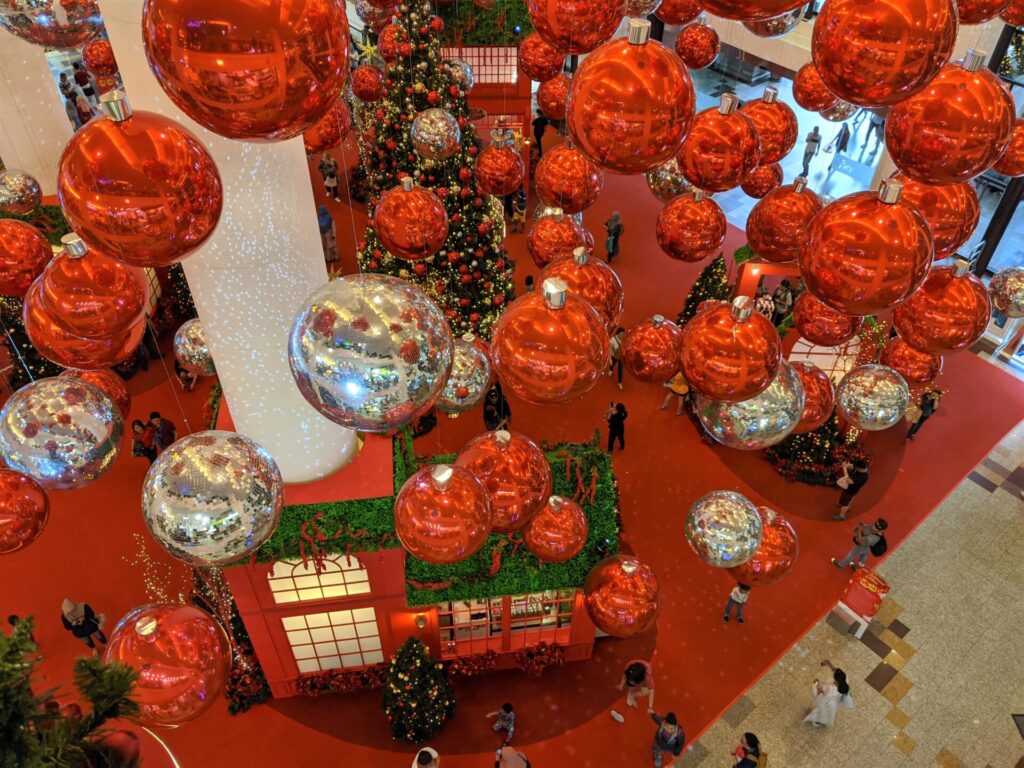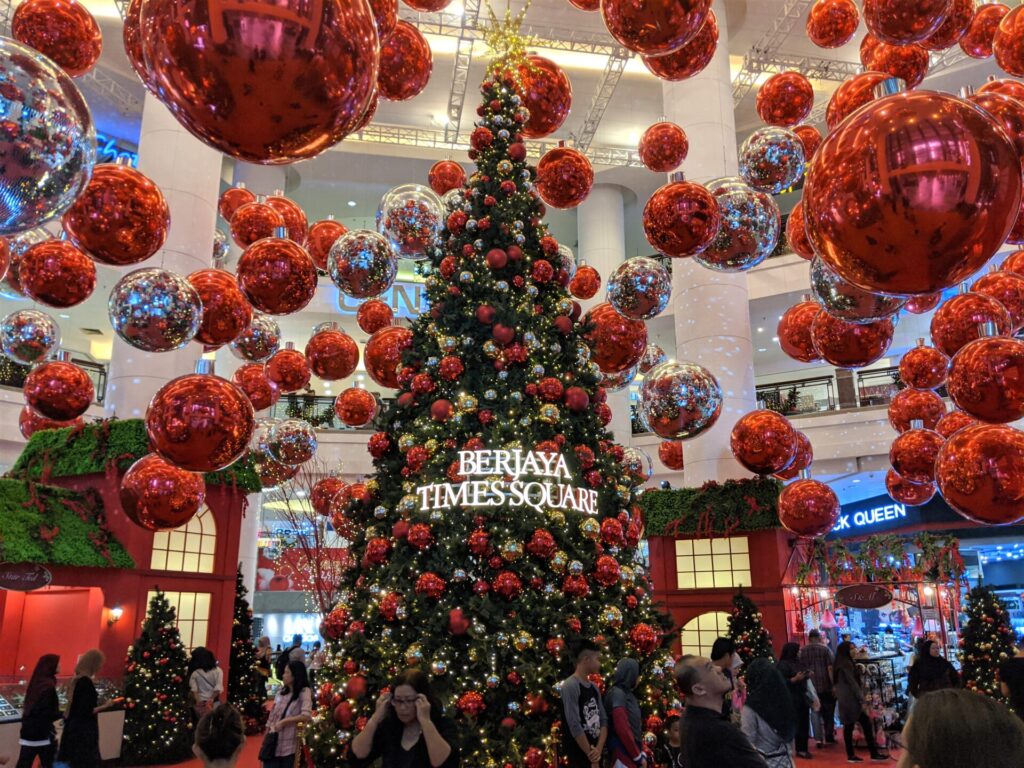 While both were impressive, neither of these would win my award for most magnificent display. That's reserved for another luxury shopping center in the area, The Pavilion. This mall partnered with the Lucas Films marketing team to create a Star Wars themed Christmas area. At the center of this mecca of wasteful spending is a large oval bowl with steps gently leading down to the level below. Hovering over the center of the bowl is a giant Millennium Falcon.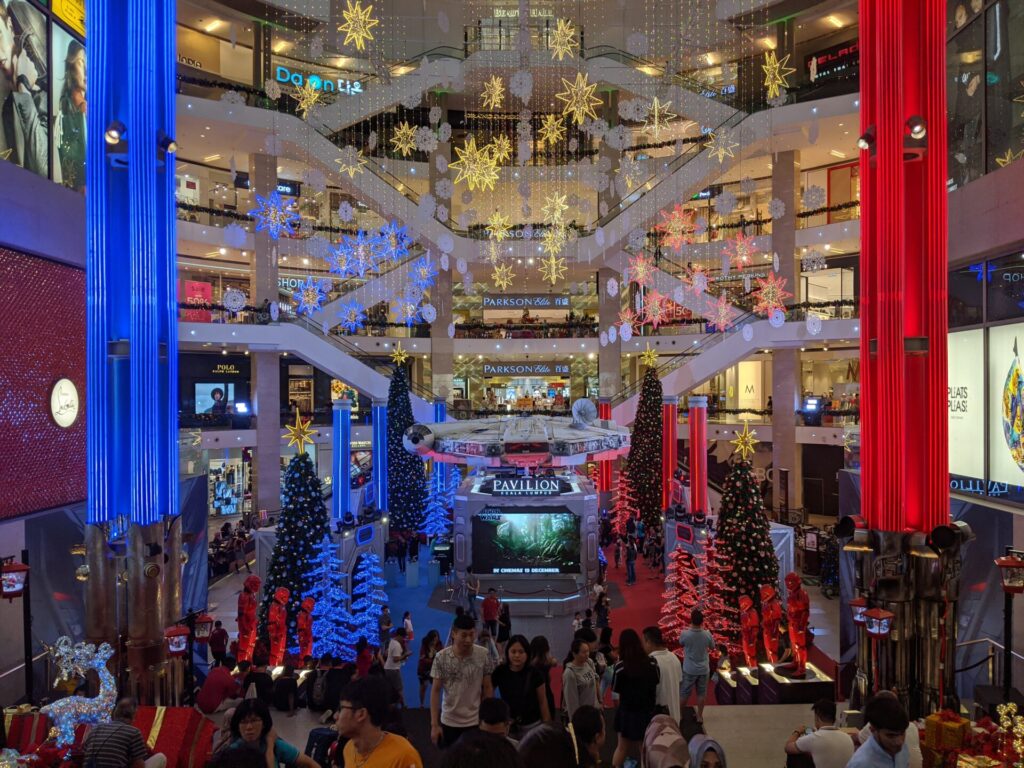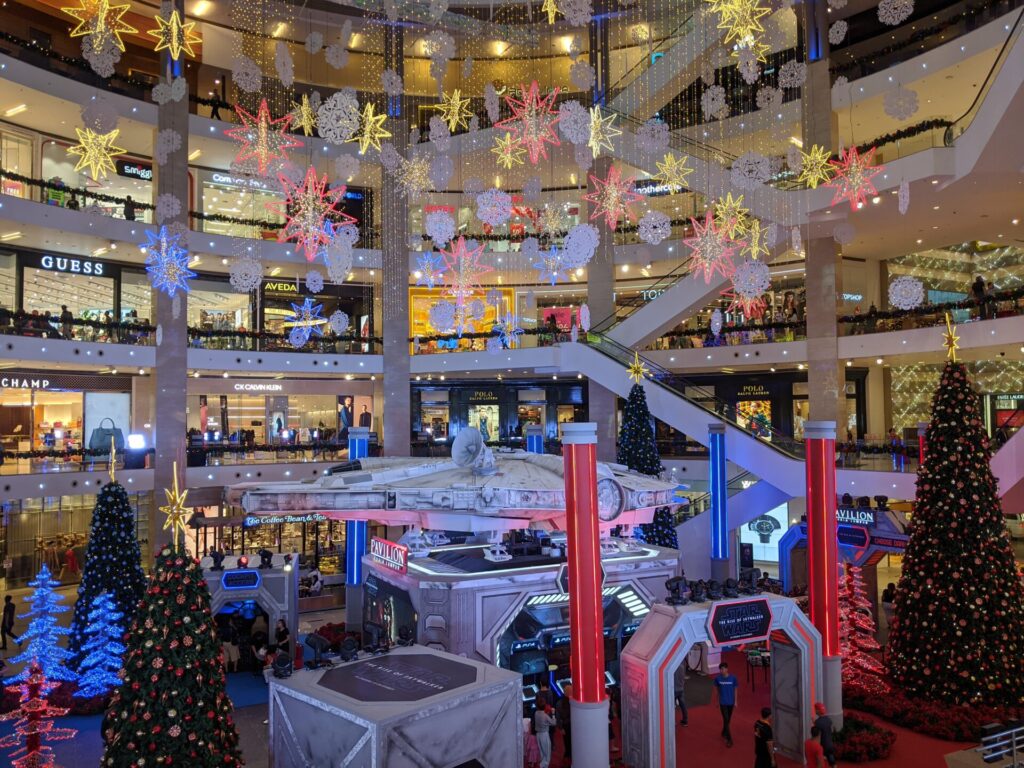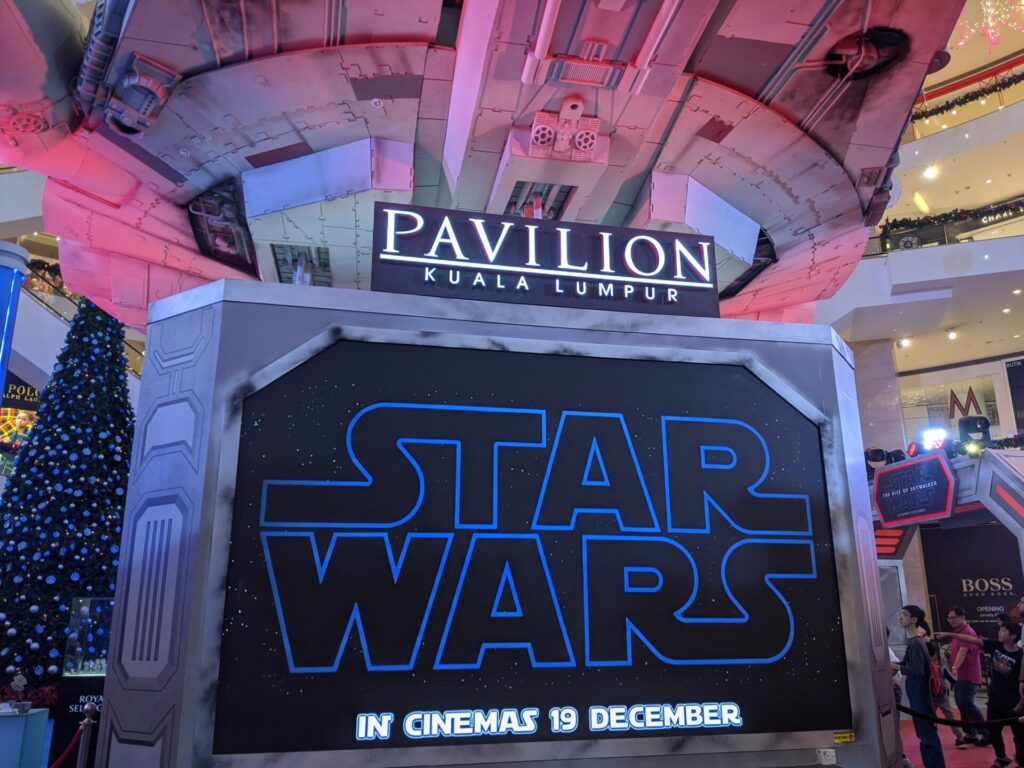 This iconic starship is only the beginning of the marketing effort though. The store columns were transformed into enormous red and blue lightsabers. There are Christmas themed Storm Troopers. There are photo booths featuring Star Wars themes. For sale are Star Wars figurines and toys for both adults and kids. And of course everywhere are signs informing the holiday revelers of when the latest Star Wars release will hit theaters. All of this is interspersed with Christmas trees and other holiday decorations. I can't say I've ever seen anything quite like it.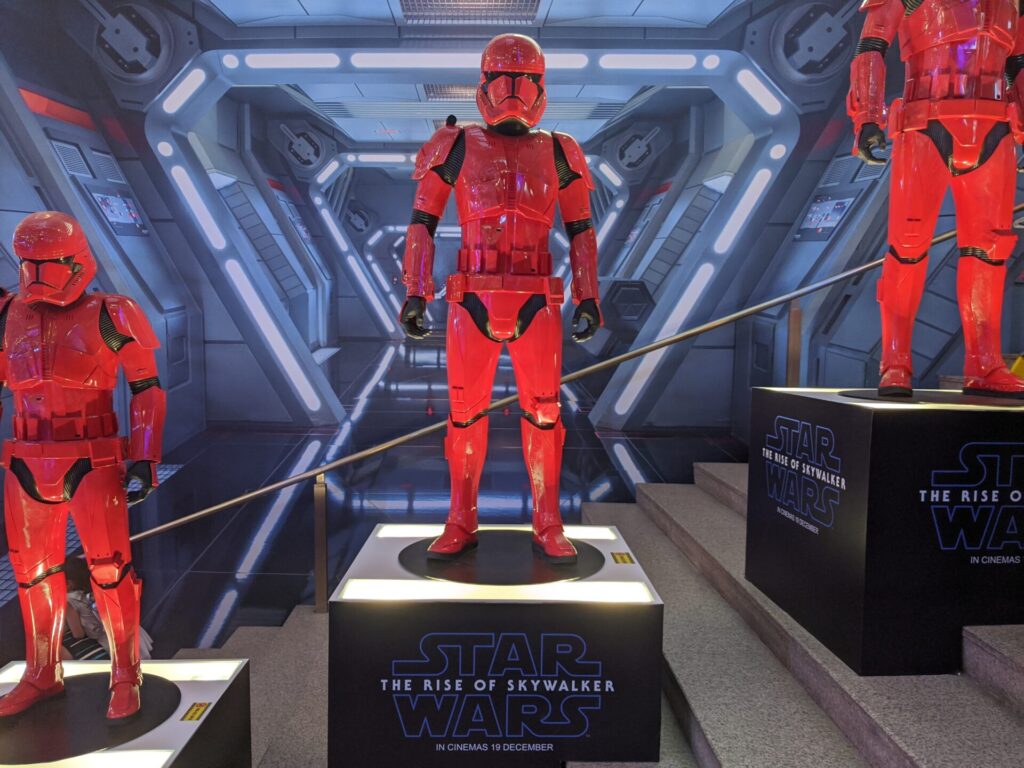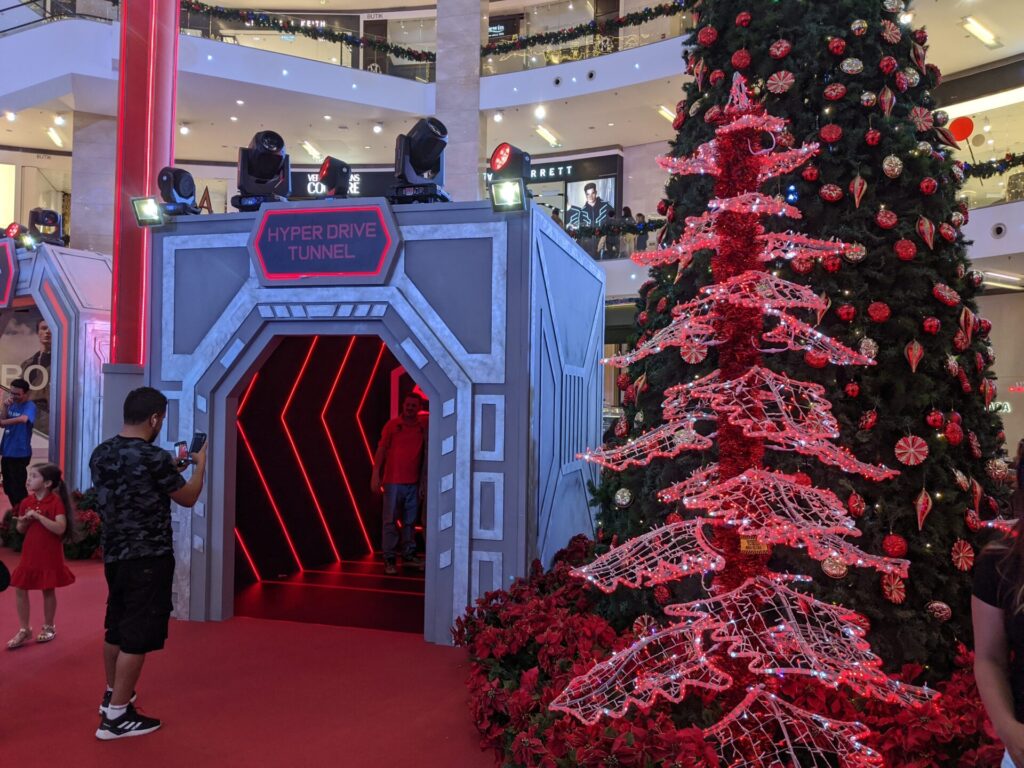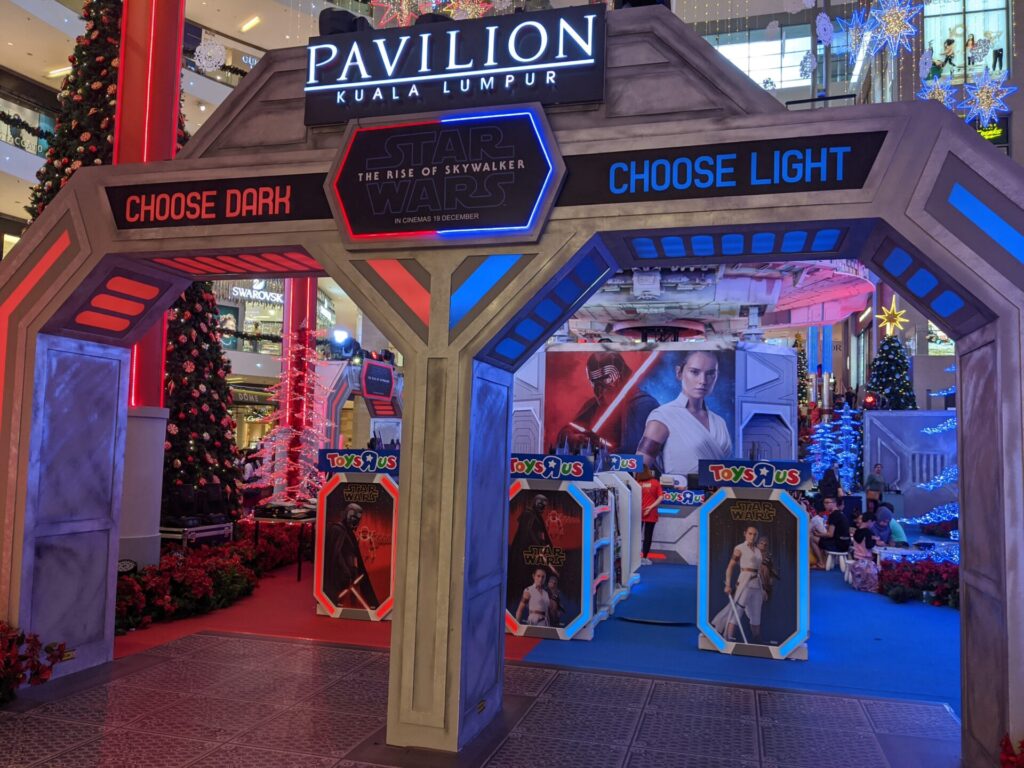 One of the consequences (or benefits?) of world travel is that I'm perpetually out of the loop when it comes to just about everything. As such, wandering into this mall was the first time I learned that there is a new Star Wars movie coming out this year. I really can't help but be impressed by the idea and execution of the manner in which I was notified. As such, I'm sure that I'll be succumbing to the dark side of the advertising machine and punching my ticket to watch the making of Darth Vader on the big screen. I'll probably wait until after Christmas though, because most theaters around here are in malls and I'm not sure I can face being in another one so soon.
May The Christmas Force Be With You.