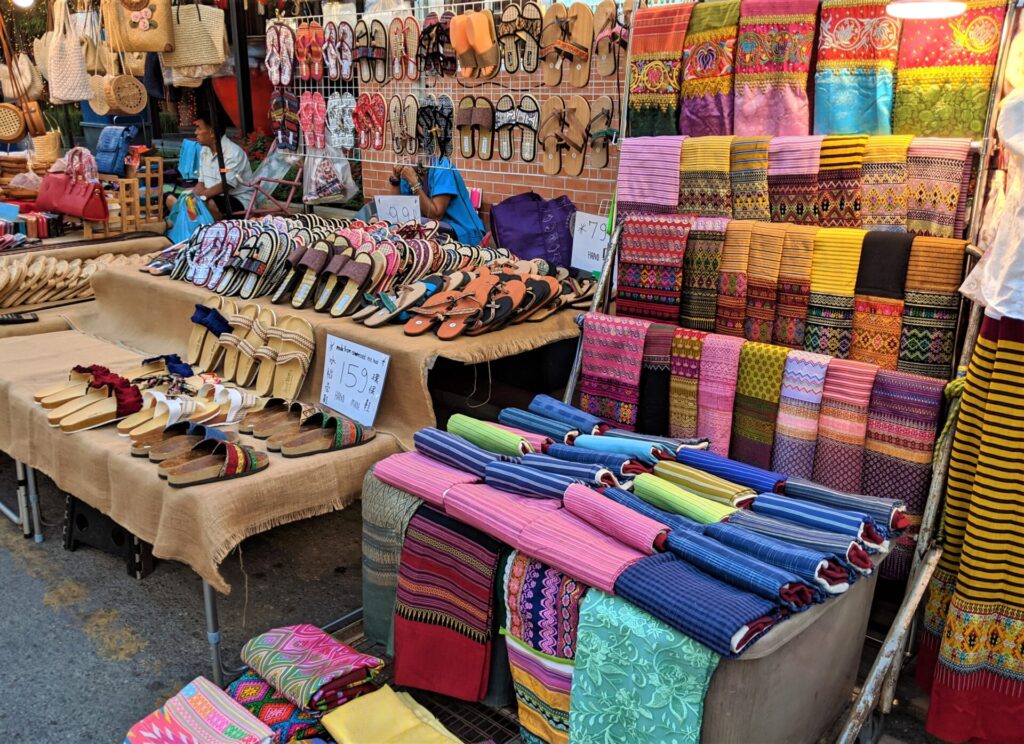 Thailand is the king of the night market and Chiang Mai has perfected the art. There are night markets that happen everyday in different parts of the city, but the crown jewels are the Saturday and Sunday Walking Street markets. These popular night markets are filled with tons of food, clothing, jewelry, household goods, trinkets, art, and so much more. They are a fun (and delicious) way to spend an evening. I've put together a list of tips to maximize your experience if you visit or to just give you a taste of the experience from afar.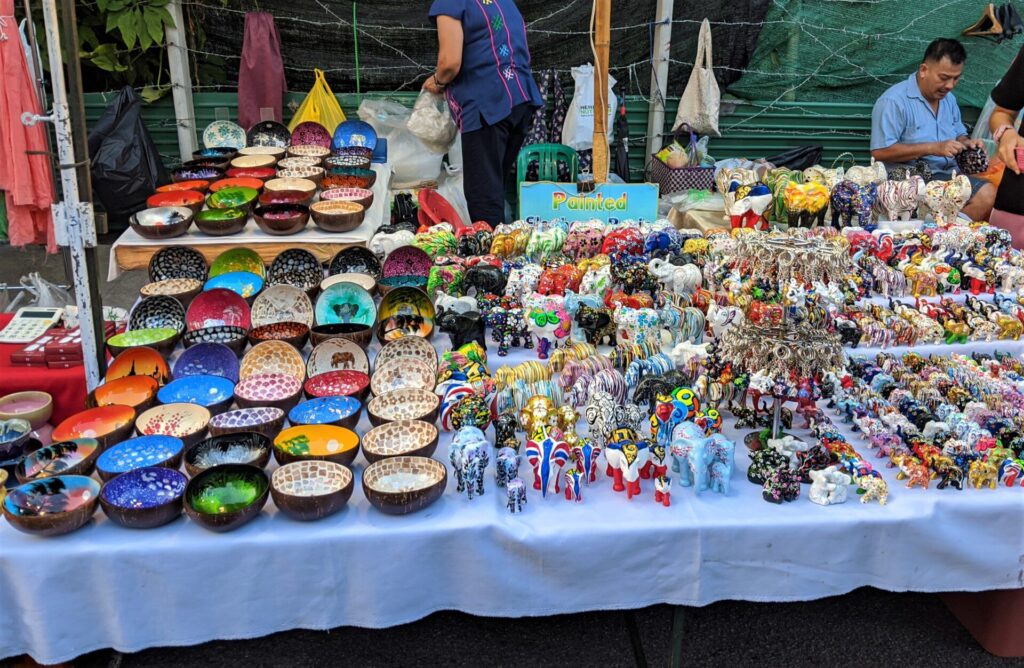 The official Walking Street routes each stretch for about a half mile, but because they are so popular there are a lot of offshoots. The Saturday Walking Street starts at the south side of the old city and follows Wua Lai Road to the southwest. There are numerous side streets that you can follow, but most dead end and you'll end up back where you started. This makes it easy to make sure you don't miss anything.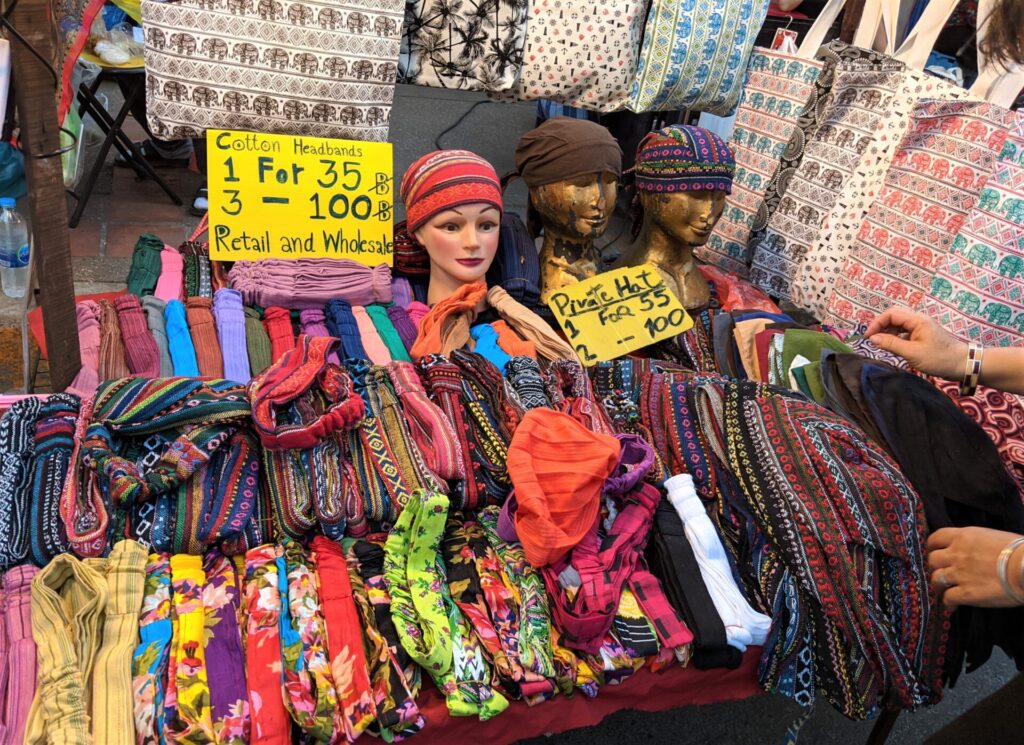 The Sunday Walking Street is a bit more of a maze. It officially takes place on Rachadamnoen Road, a main street within the old city, and stretches between the Gold Temple and the east city gate. But it also spills onto many side streets, which in turn spill onto other side streets. Additionally, there are Buddhist temples along the route that invite people into their walls for a similar market experience. As you can probably tell, there's a lot to see, and if you want to see everything the Sunday Walking Street has to offer, it will take you longer than Saturday even though they are both officially the same size.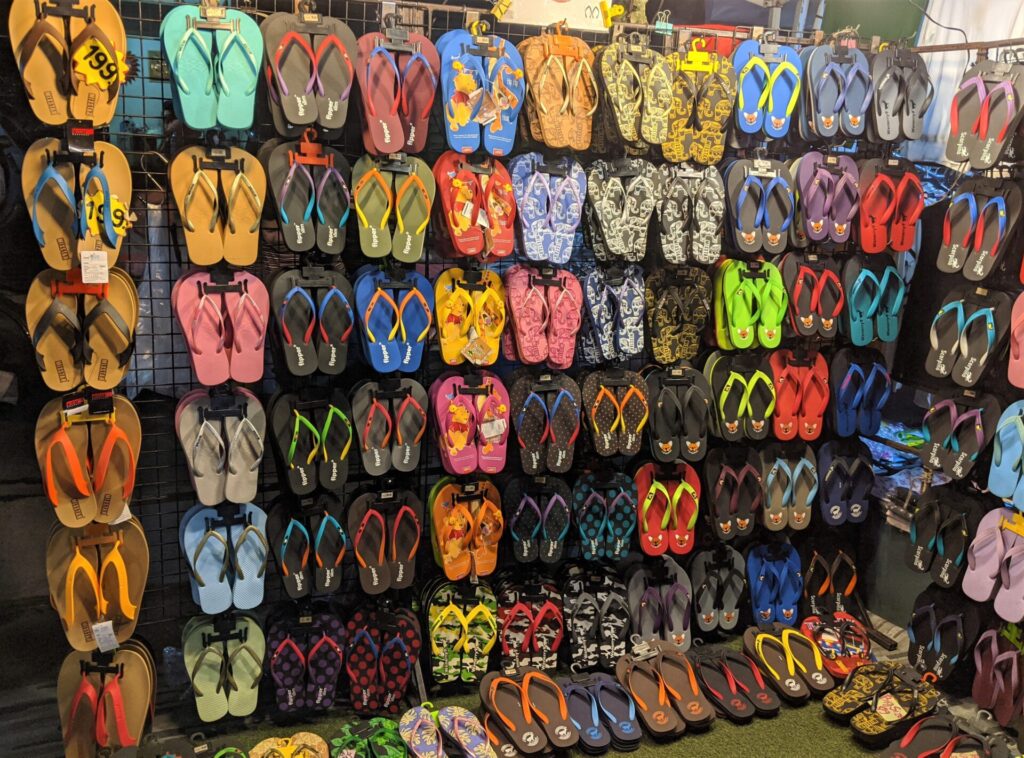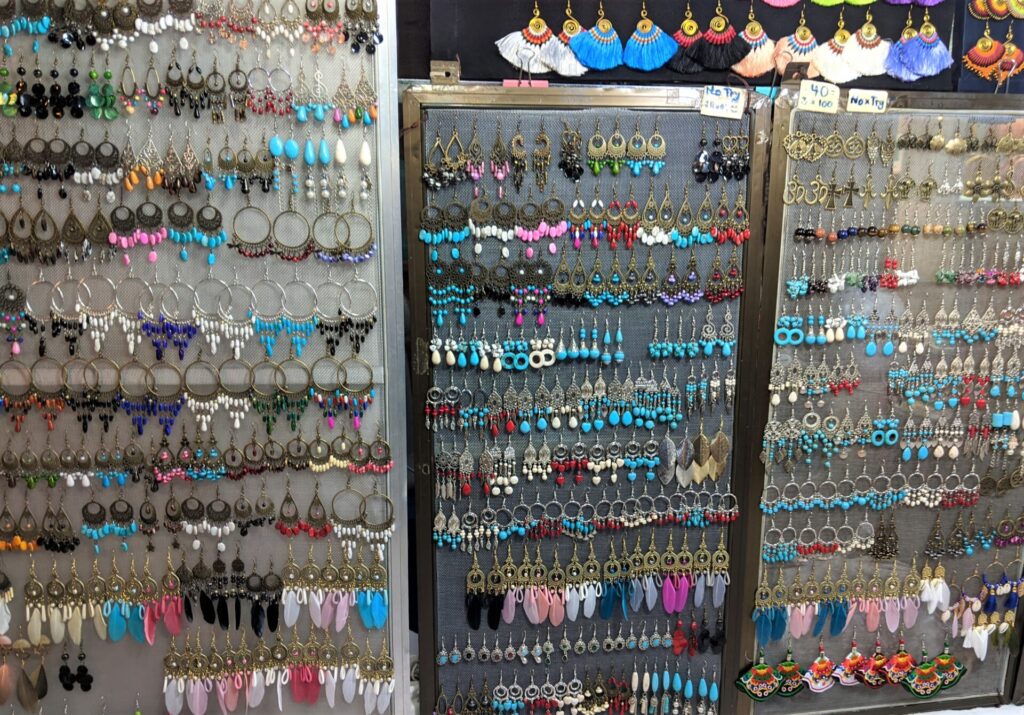 At either market, the variety of goods is really something to marvel at. A lot of times I would expect to see many similar items at giant marketplaces like this. And while there are certainly repeats, especially when it comes to things like scarves and elephant pants, there are plenty of unique items and a nice mix overall. I found lots of artisan vendors selling clothing, jewelry, or art that I didn't see at any other vendor stand throughout the night market.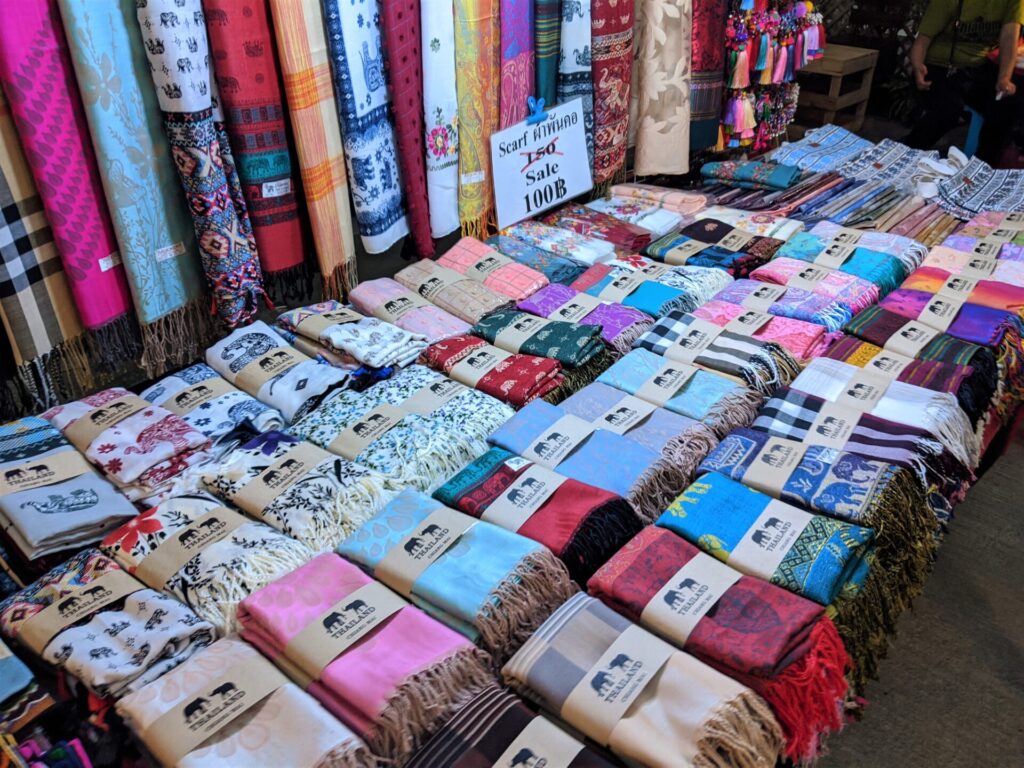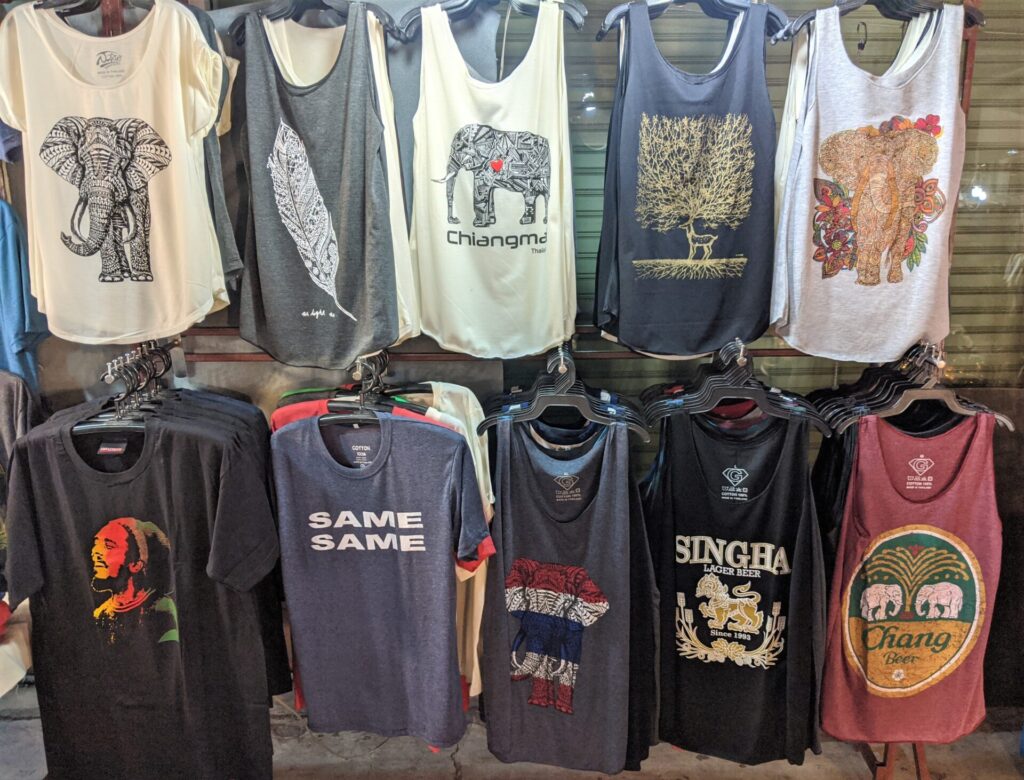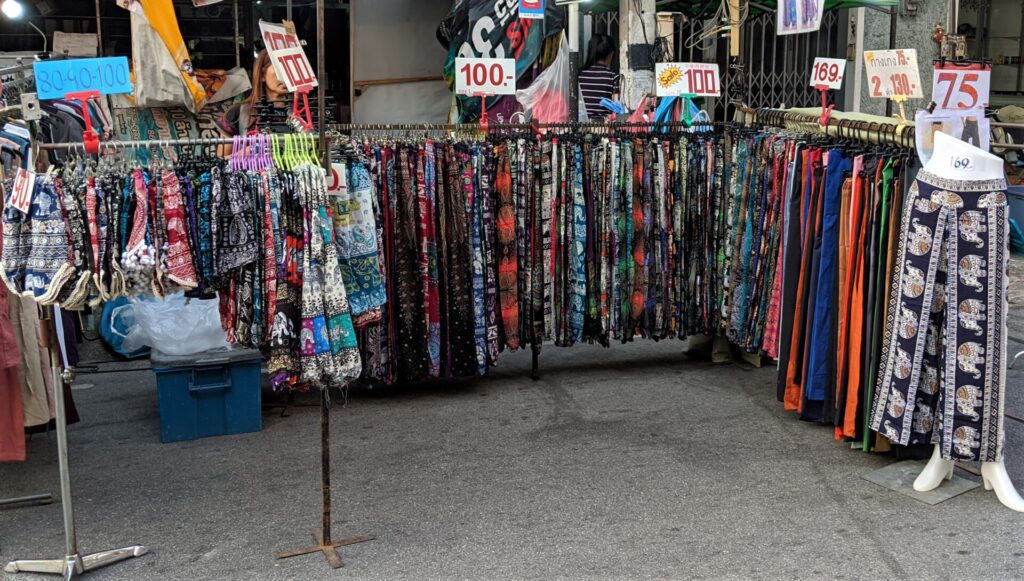 One note of caution I'll offer is that you'll see more signs that say "handmade" than actual handmade products. As I learned on my first trip to Thailand, vendors make very liberal use of that label so it basically ceases to have any meaning. Luckily, there are many stalls where you can actually witness the craftsmanship right in front of you. So if you're looking for something one of a kind, don't rely on the sign.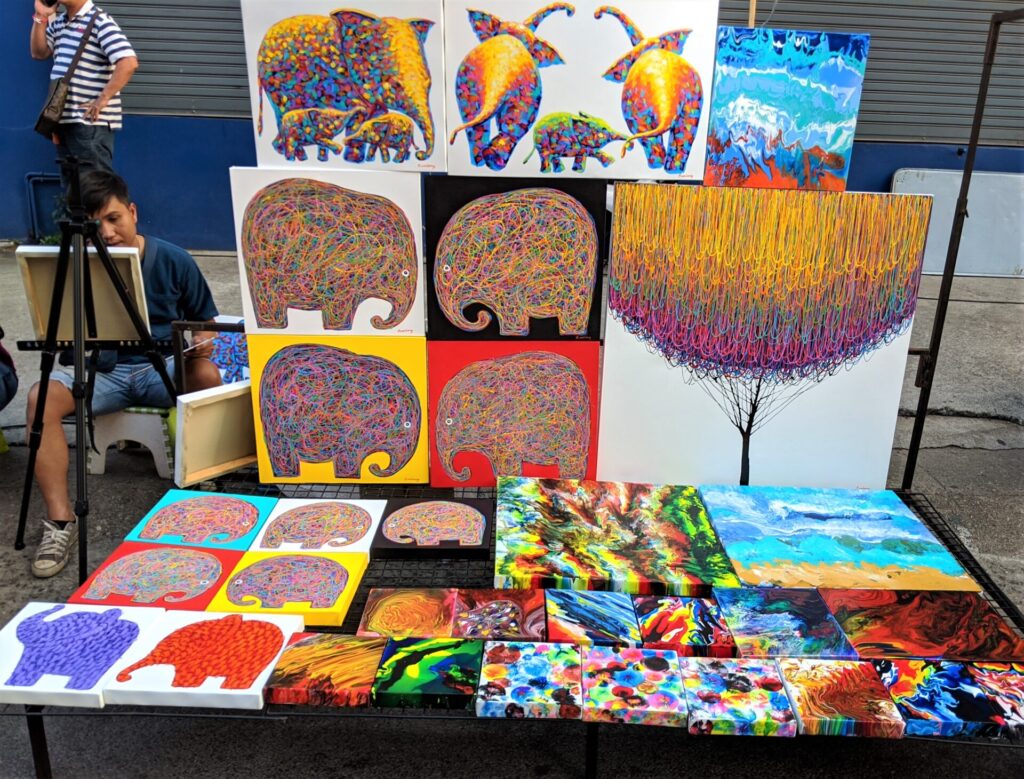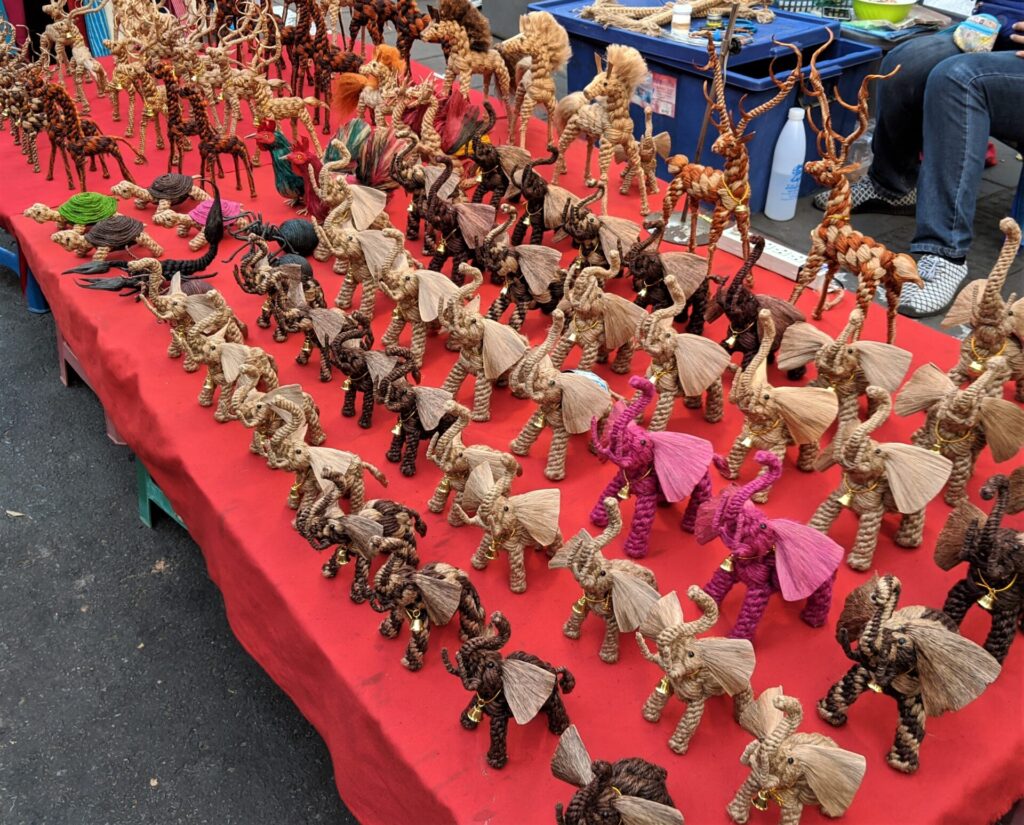 The variety of food is also a big draw and the prices continue to amaze me. Multiple places compete for the best Pad Thai or som tam. There are dozens of barbeque stands offering skewers of grilled meats or sausages. Many of the mini restaurants have freshly prepared seafood, including whole grilled fish. You'll see tons of fresh coconuts, fruit shakes, grilled bananas, and mango sticky rice. There are plenty of non-Thai offerings too, especially dumplings like shumai and gyoza. It's even easy to find a döner kebab or a cup of french fries if that suits your fancy. The number of food options available is simply vast.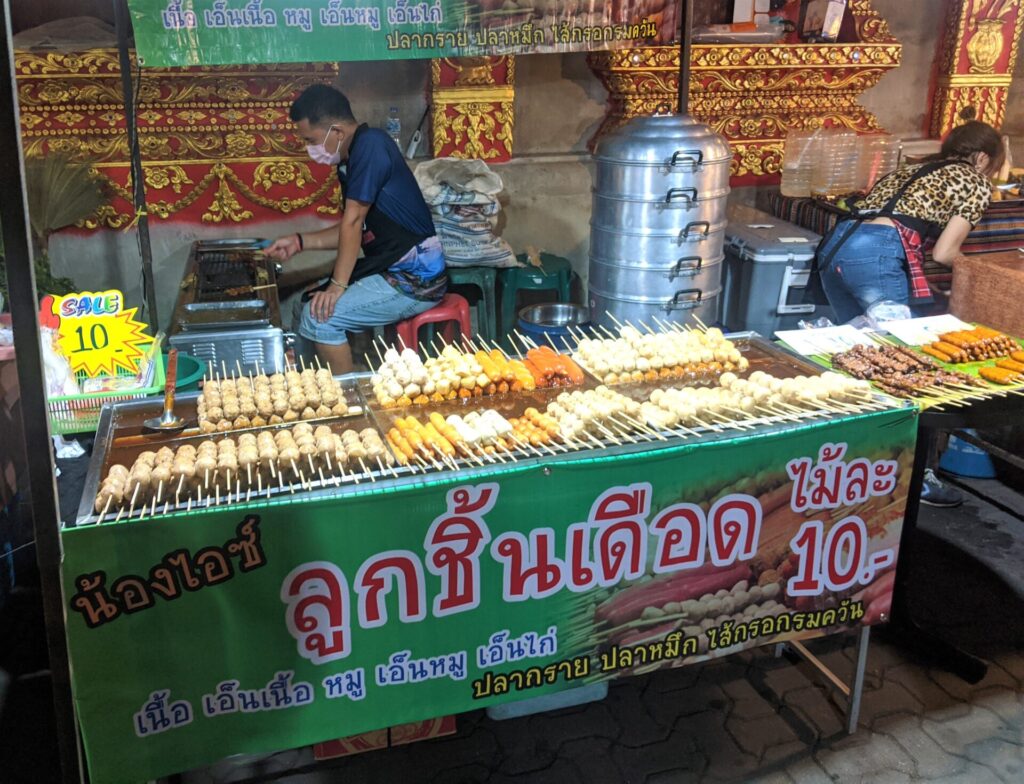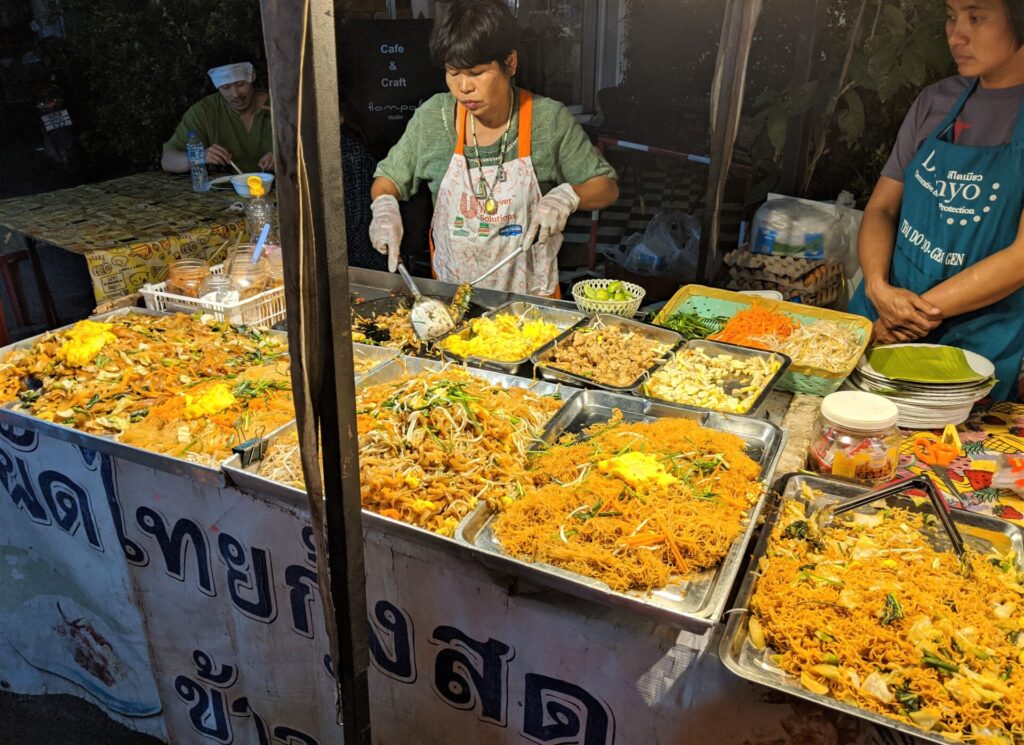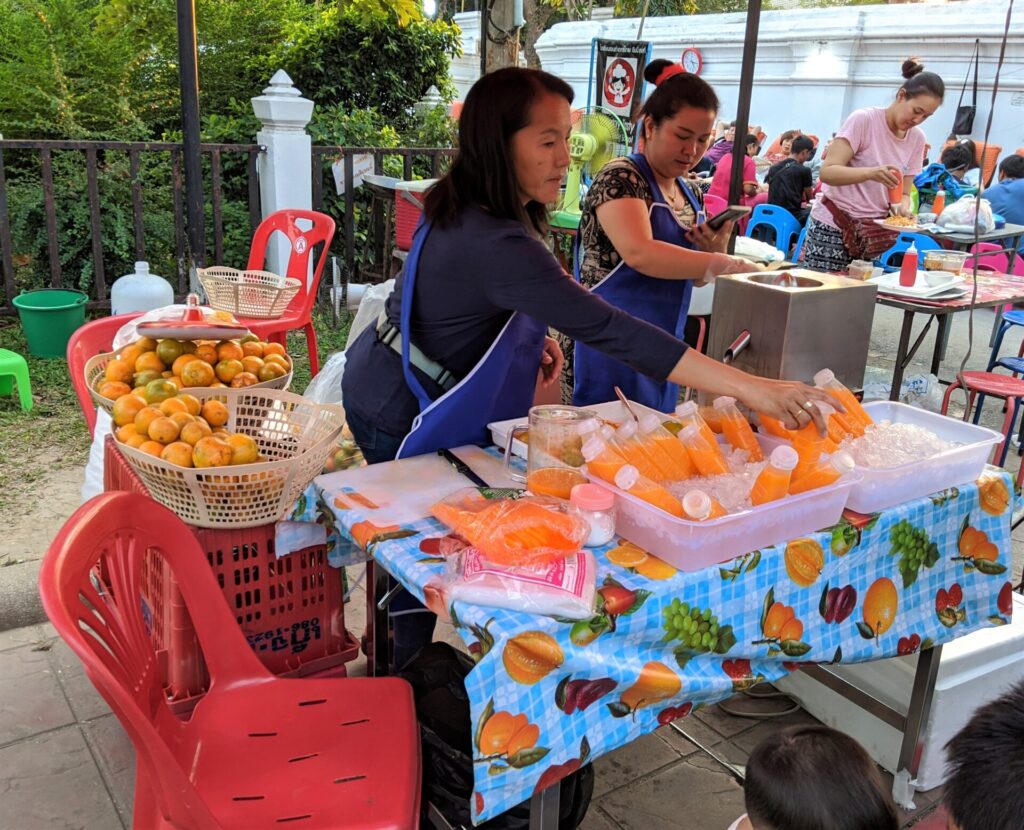 If all this walking around makes you yearn for a massage, well you're in luck. Thai masseuses drag chairs right out to the side of the street and set up shop. You'll be able to get a massage at either Walking Street market for much cheaper than at a full service spa. Most of these are foot massages or the aptly named Thai massage, but at $5 to $7 per hour, it's going to be a bargain either way. Unless you're looking for a full aromatherapy treatment complete with a dressing room and shower, this is the place to get rubbed on.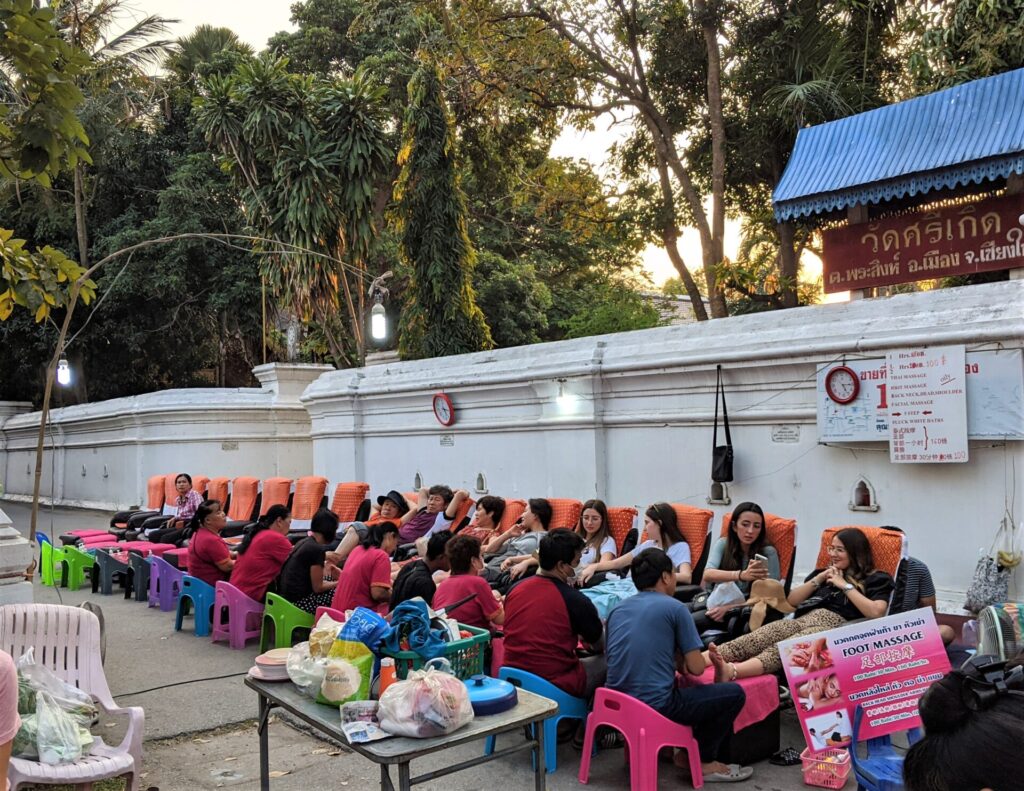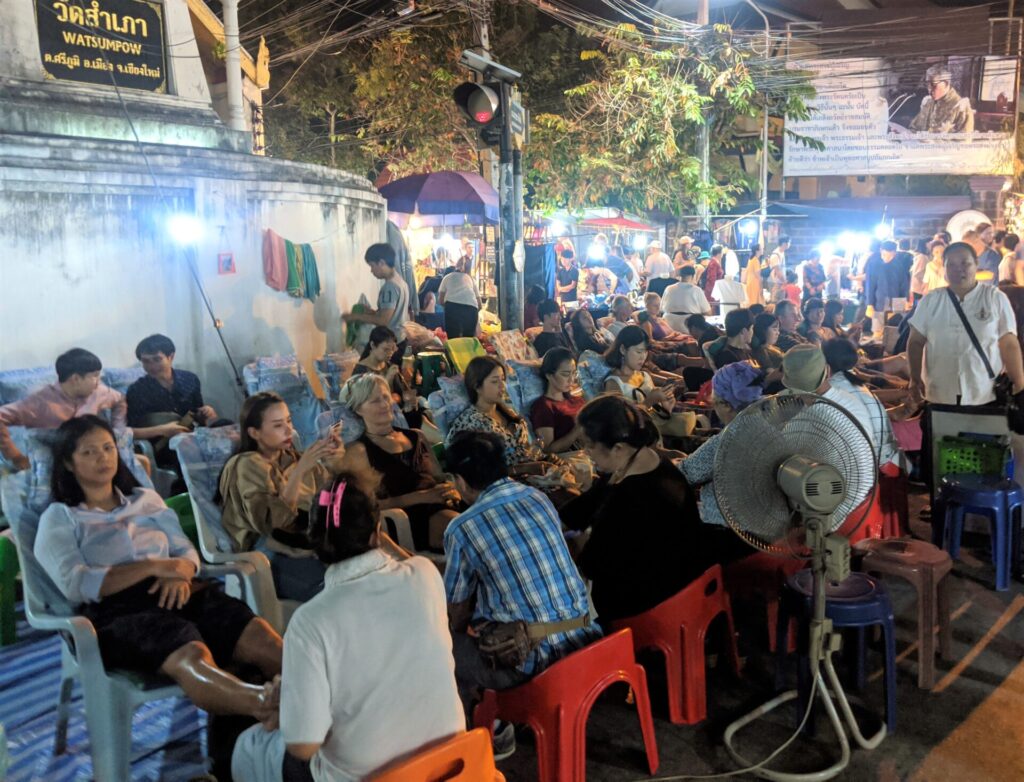 Now that I've whetted your appetite for a great night market experience, I'd like to share some of the top tips for visiting these Walking Street markets. I cultivated this list after visiting them 6 times, so hopefully you can use my experience if you don't have as much time to spend in Chiang Mai as I did. While none of these suggestions are essential, I believe that following them will help you make the most of your experience.
Get There Early
Both the Saturday and Sunday Walking Street markets officially open at 5pm, but the vast majority of vendors are set up and ready to go before that. Nearly every tourist in town is going to show up at some point, and for good reason, so that means it's going to get very crowded. Showing up between 4:30pm and 5:00pm means you will actually have a chance to browse both sides of the street at once. You can stroll along without worrying about blocking other people or getting jostled in the crowd. It's simply a more pleasant experience, even if it will be short-lived.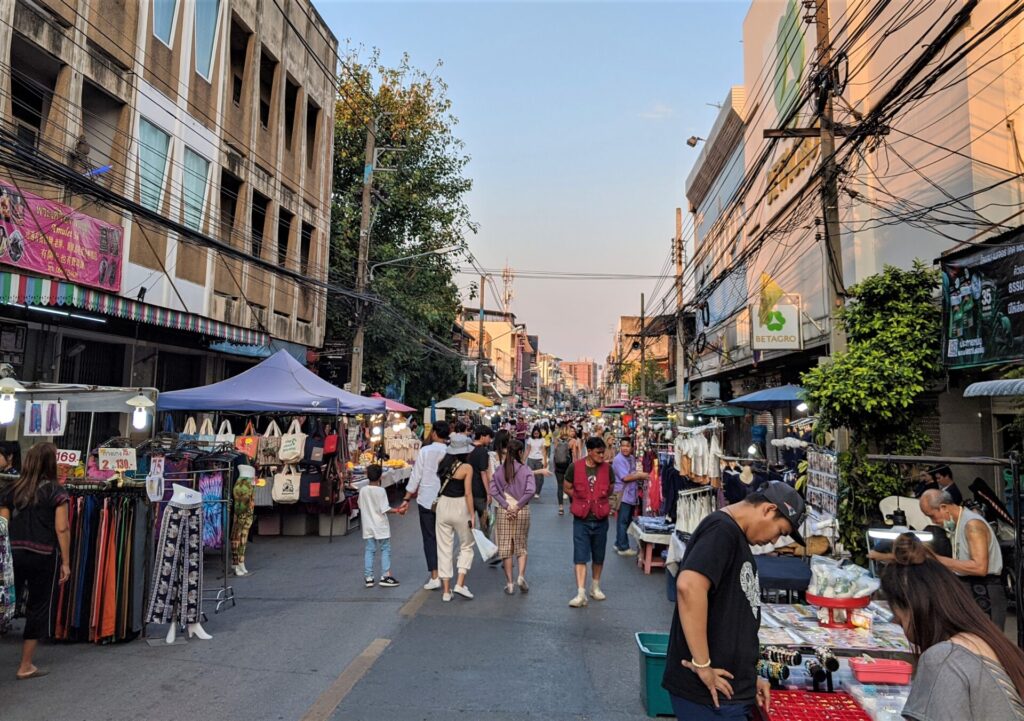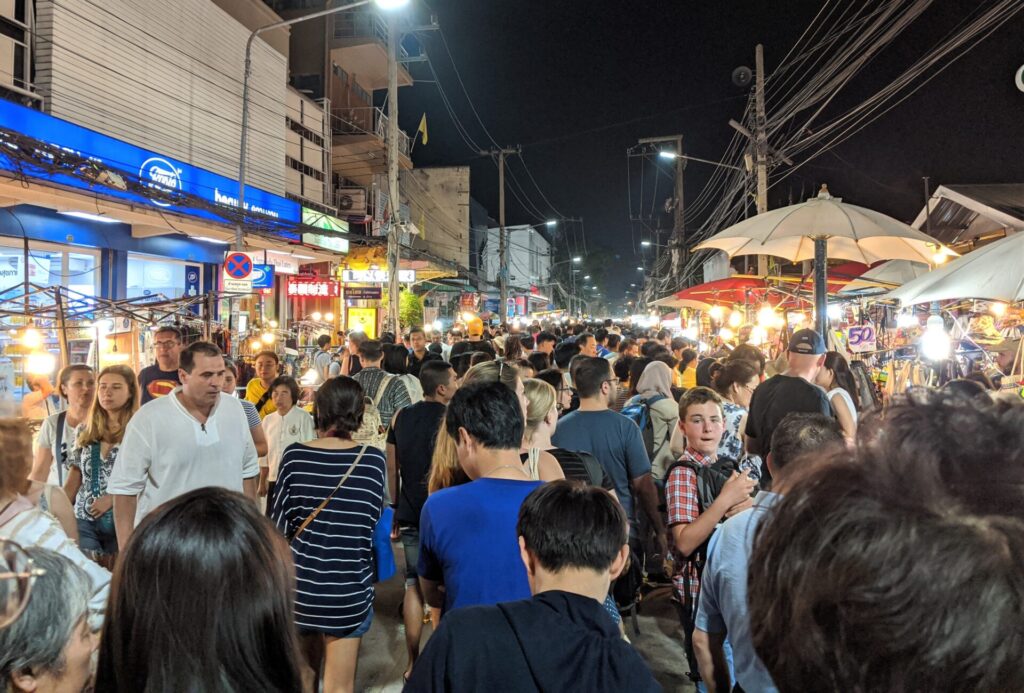 Go Hungry
One of the best things about Thailand is the food, so take advantage of it. As mentioned above, there is going to be tons to choose from. Most of the offerings at the Walking Street markets are not a full meal portions. This means you can try a few different things and there's plenty of options for any palate. I highly recommend treating it like Thai tapas. It's a lot of fun to try a bunch of dishes, especially because they are incredibly cheap. It's rare to find anything priced higher than $2. Katie and I have eaten until we're stuffed multiple times and never spent more than $8 total.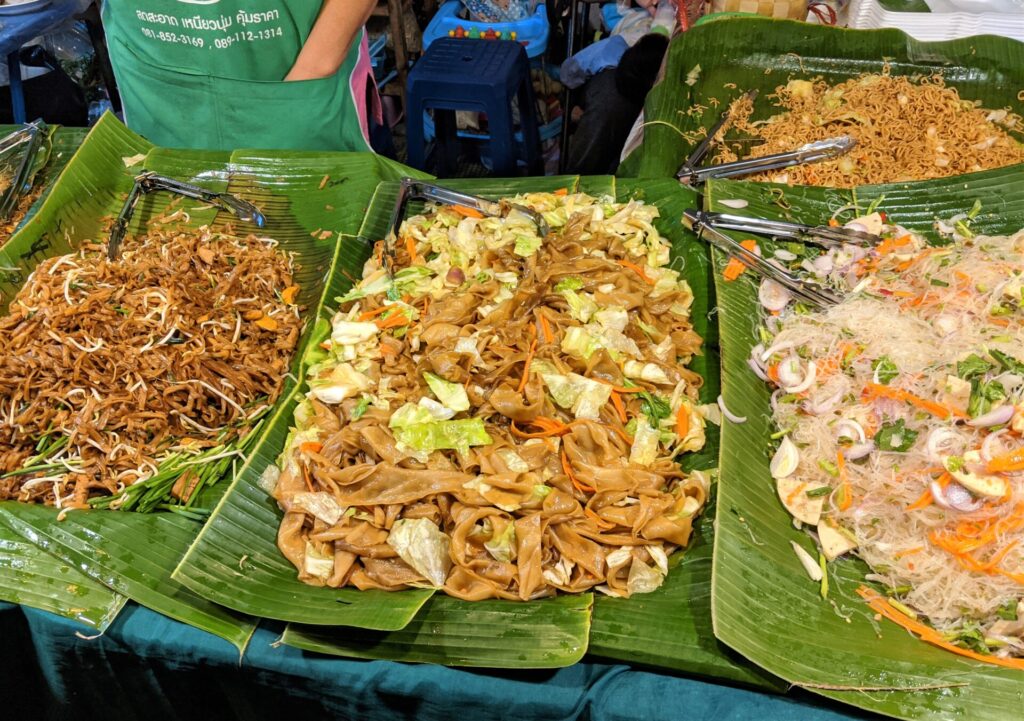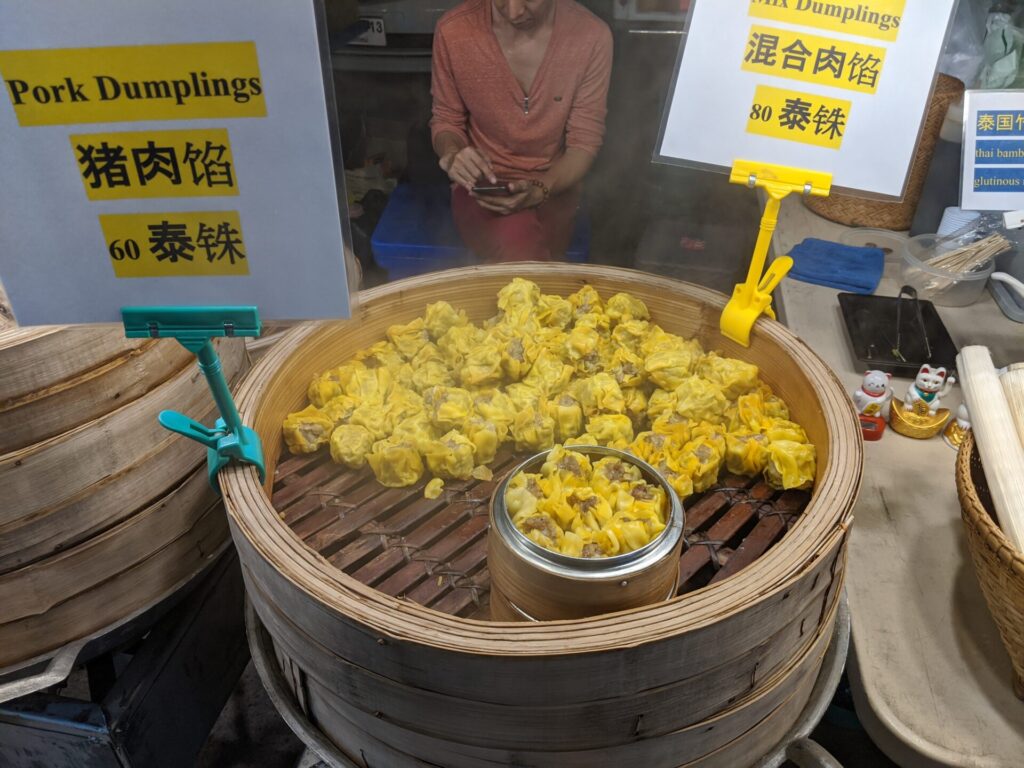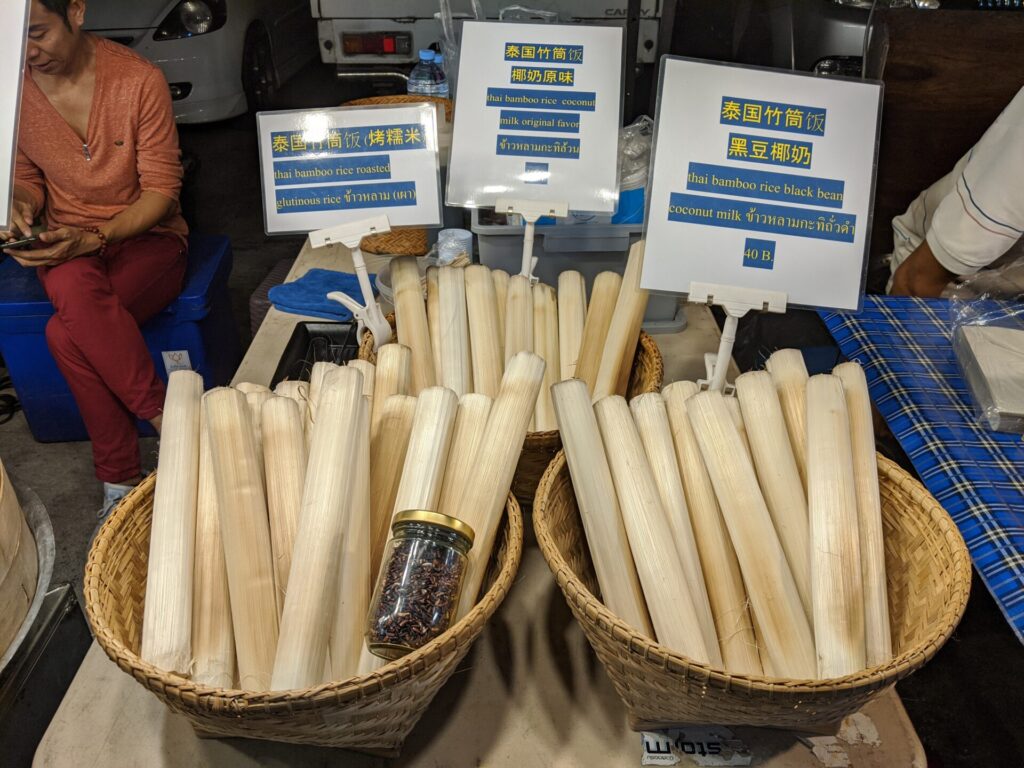 Plan To Spend A Full Evening
These Walking Street markets get crowded. This is especially true on Sunday because the vendor set up pattern creates some choke points in the crowd. This is not a market you're going to breeze through. It takes at least an hour to walk from one end to another. Set aside a minimum of two hours to get the full effect, but longer is better. This is a perfect way to spend an evening in Chiang Mai, so take your time and enjoy it.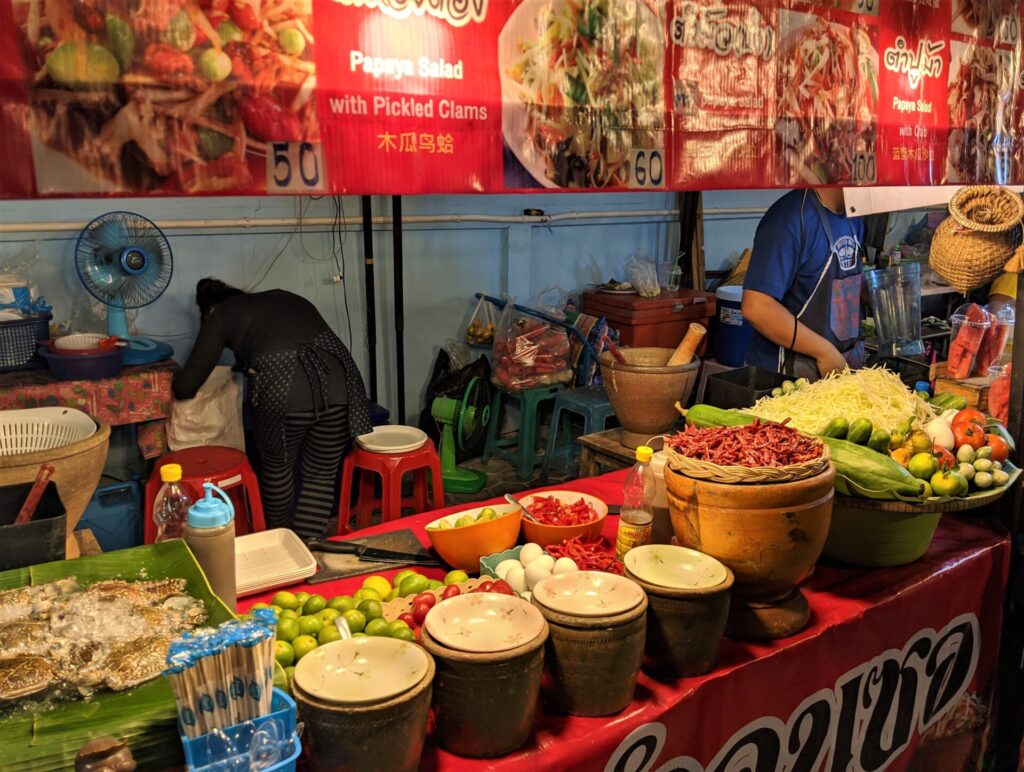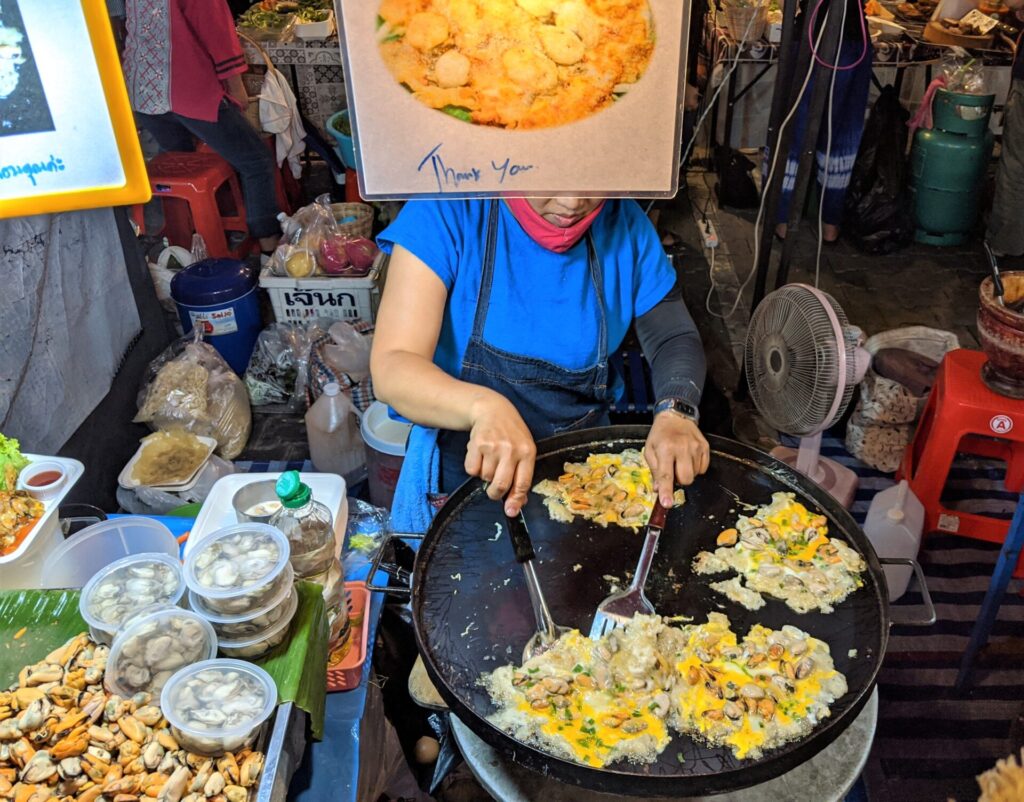 Have Patience
You're bound to run into some tourists from an unnamed most populous country in the world who are fond of pushing and shoving their way through the crowds. It's much better if you can just step aside and let them pass. Remember that you're there to enjoy yourself. There's no prize for finishing first. Your experience will be so much better if you're not in a hurry. Plus you'll get more time to gaze longingly at the food that you can't buy because you've eaten too much already.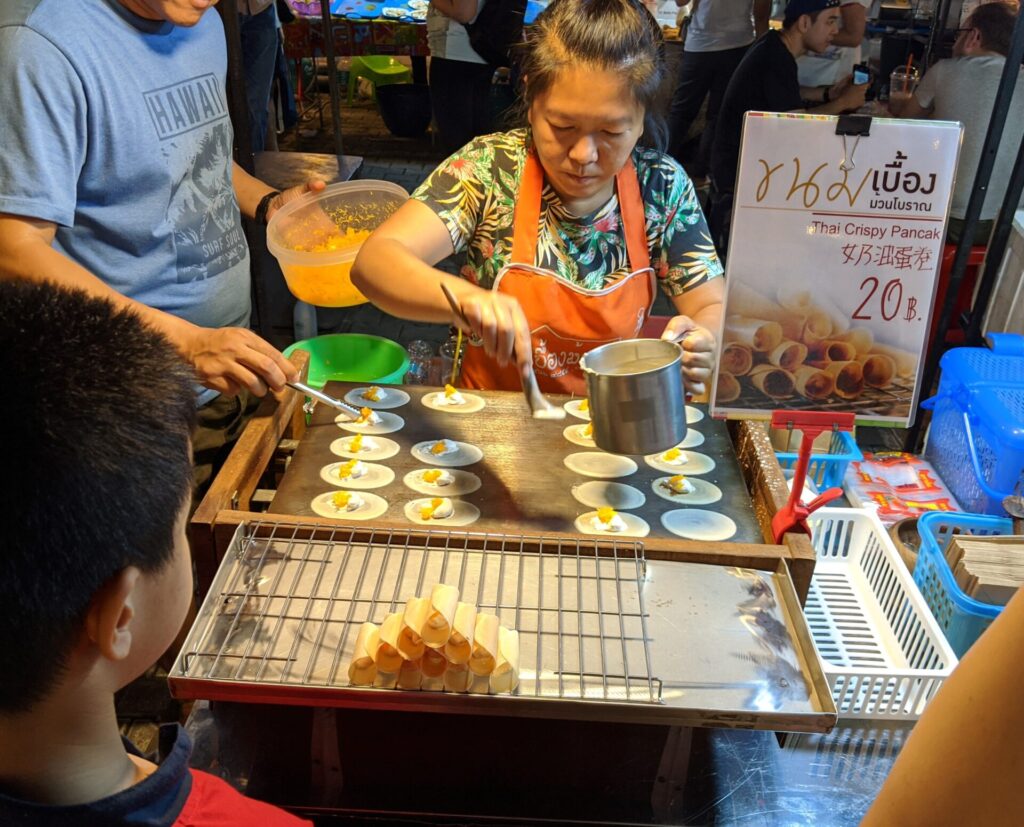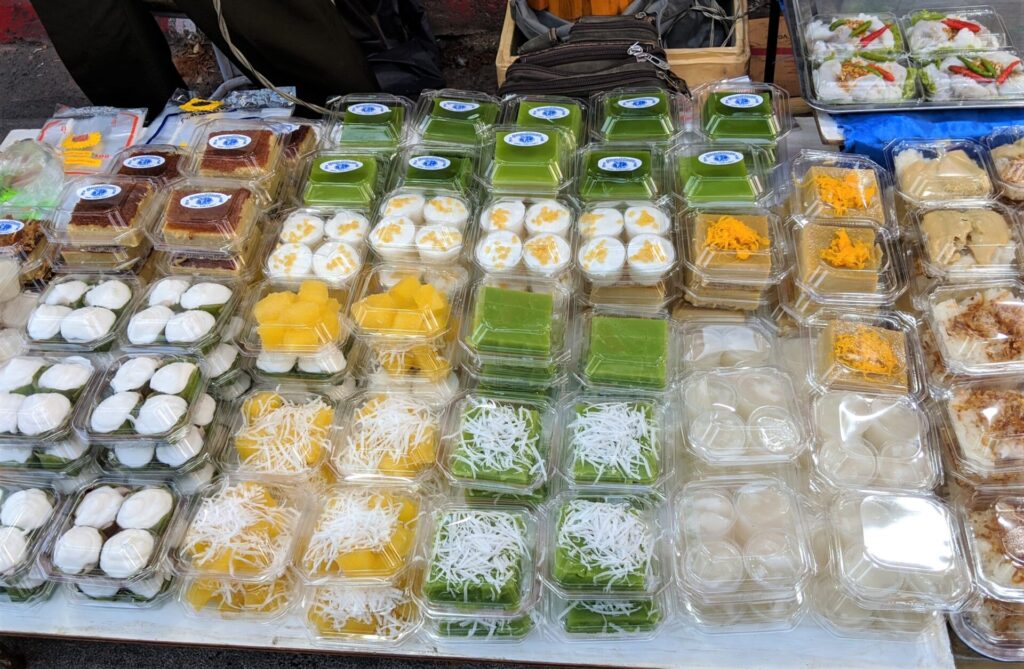 Look Only On One Side
So even though you're going to get there early, it will soon be too busy to try to jump from side to side. If you want to see all of the great offerings, I'd recommend walking down one side of the street and then back on the other. This way you can concentrate of all of the amazing offerings without needing to constantly keep your head on a swivel. You will also minimize crossing streams of people who are not following the previous tip.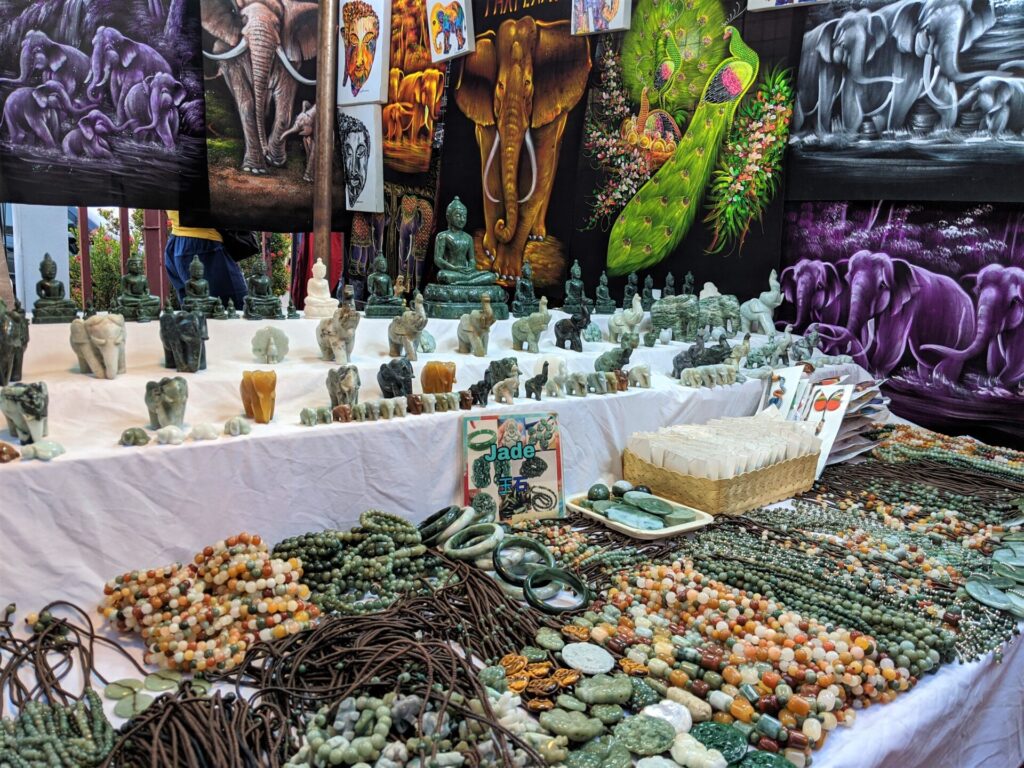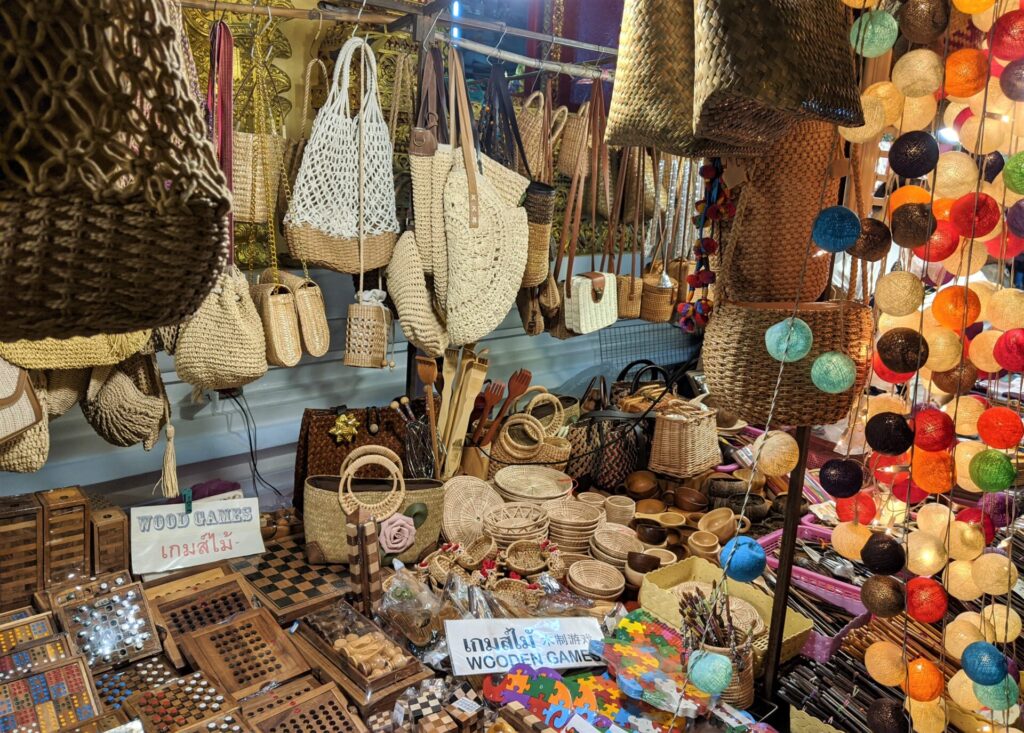 Visit The Annexes
That's what I call the areas off of the main route. Since you've already decided to spend a lot of time here, make sure you branch off onto the side streets and into the temples. There are plenty of vendors that want to cash in on the tourist dollar that didn't get a spot on the official route. Nearly all of the vendors along the annexes get less foot traffic, so they are usually offering their goods at a cheaper price or are more willing to bargain. At the very least, it's simply more variety that you get to enjoy.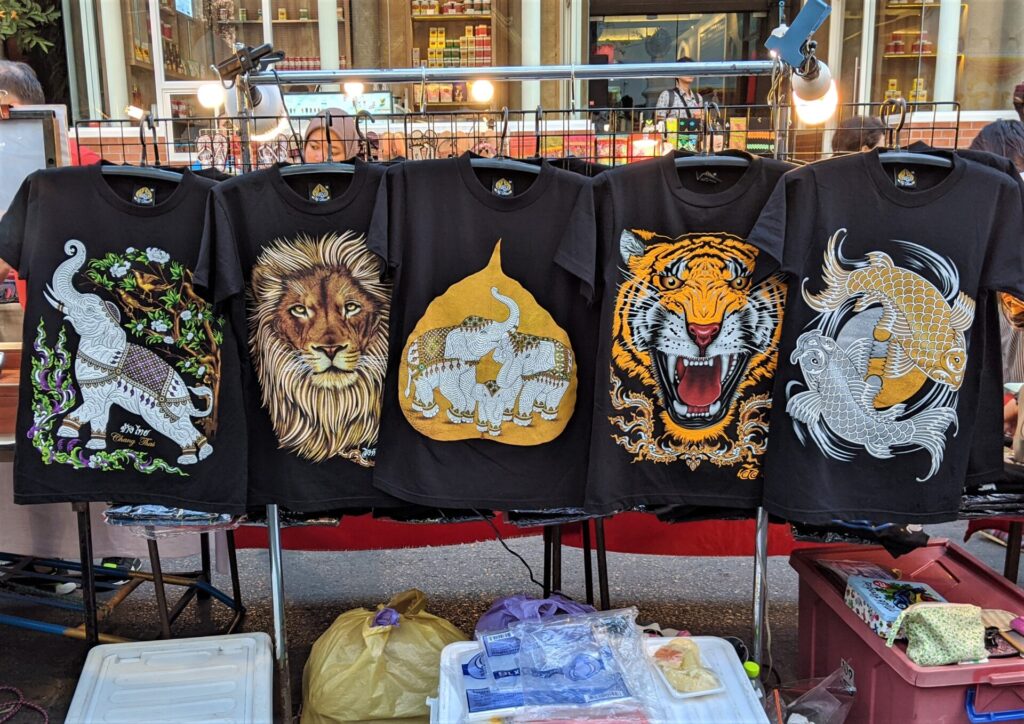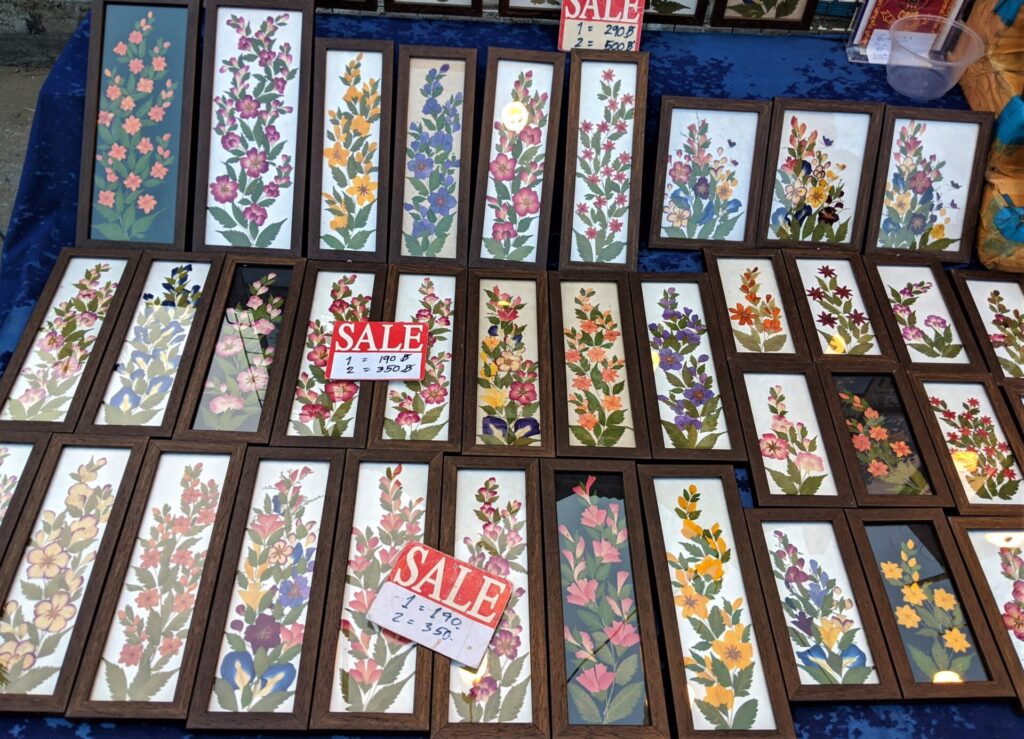 Go More Than Once
If time allows, it's great to visit the Walking Street markets more than once. At the very least, a visit over the weekend can get you to both the Saturday and Sunday Walking street markets. You will get the full experience of what's being offered while enjoying lots of cheap delicious food. Or at least get to gawk at all the stranger offerings.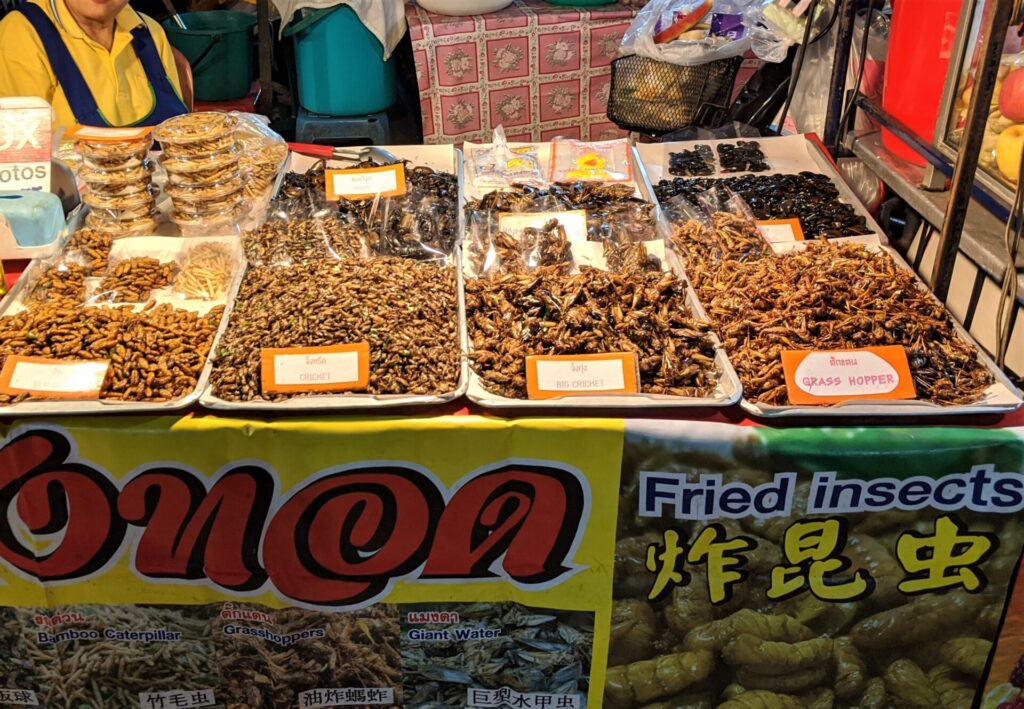 While most places in Thailand put on a pretty good night market, it's hard to top the Walking Street markets in Chiang Mai. They are even smoke free, which is a really nice touch considering how crowded they can get. Between the endless food offerings and the seemingly limitless shopping, it's a wonderful way to spend an evening. I would even say that they are the best thing to do in the city of Chiang Mai. They have been the highlight of my visit and by following these tips, I'm sure you will love them as well.