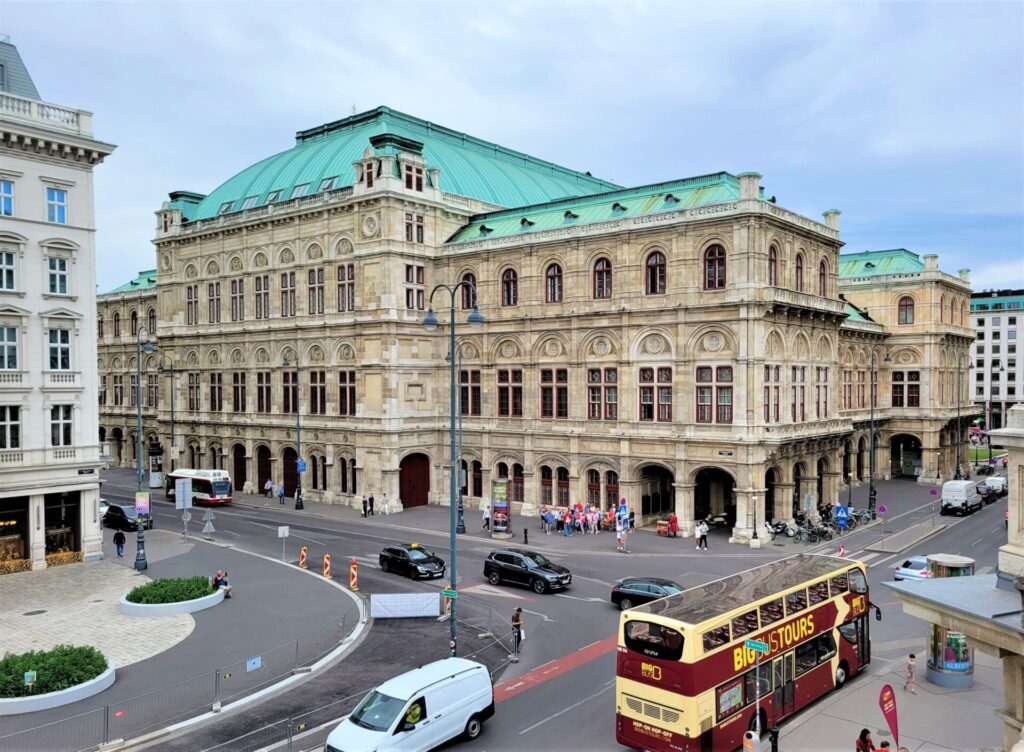 If I had to use one word to describe Vienna, it would be fancy. With few exceptions, the art museums, buildings, churches, and shopping districts are all dressed up. It's not enough to just have great art, it must be displayed in a palace. Most apartment and commercial buildings have gorgeous detailed facades. There are horse-drawn carriages clip clopping around giving tourists an expensive glimpse of old Vienna. And the downtown pedestrian area is filled with upscale shopping and antique stores.
Yet despite all of its fanciness, Vienna was recently named the world's most livable city. This is a title they've been awarded multiple times in the past. One of the main factors is their amazing public transit system. Trains and trams are so frequent that waiting even 3 minutes feels strange. One ticket covers all transfers too, so it's very simple to travel to any part of the city quickly. There's something extremely endearing about a city with excellent transit.
Cultural opportunities also factor into that ranking, and Vienna is rife with those. It's one of the top art cities in the world. Home to the venerable Gustav Klimt and many of his extremely talented proteges (like my favorite, Egon Schiele), Vienna is a city for art lovers. Even though we stayed a bit over a month, it felt like a rush to see all of the museums that we wanted to see.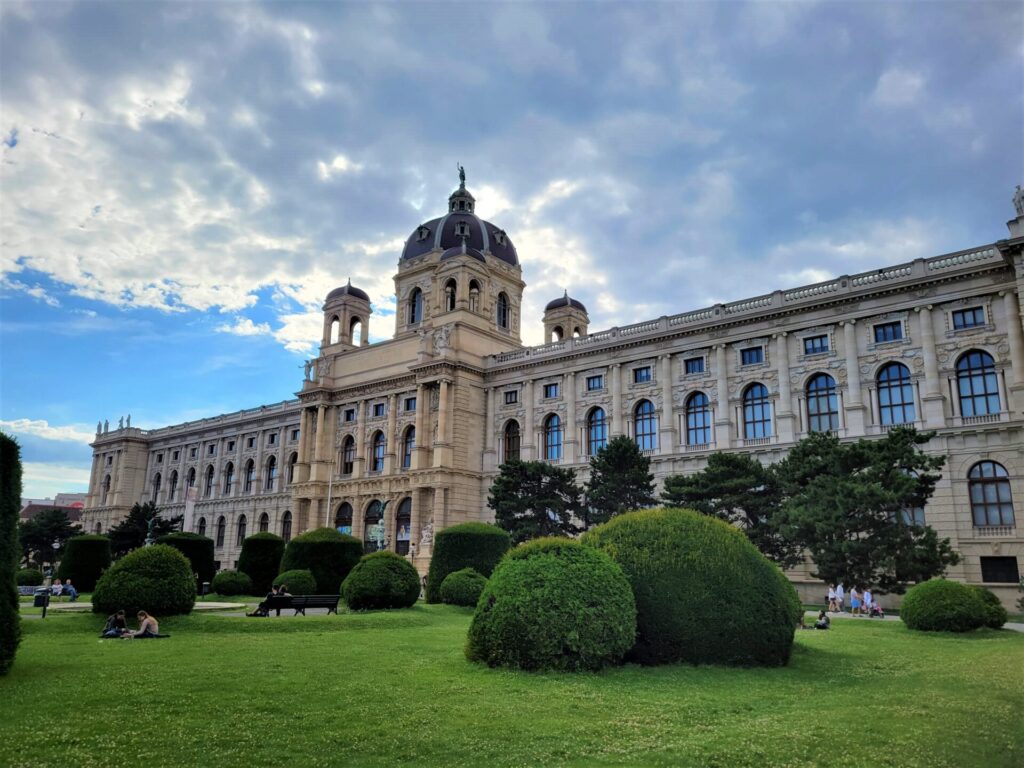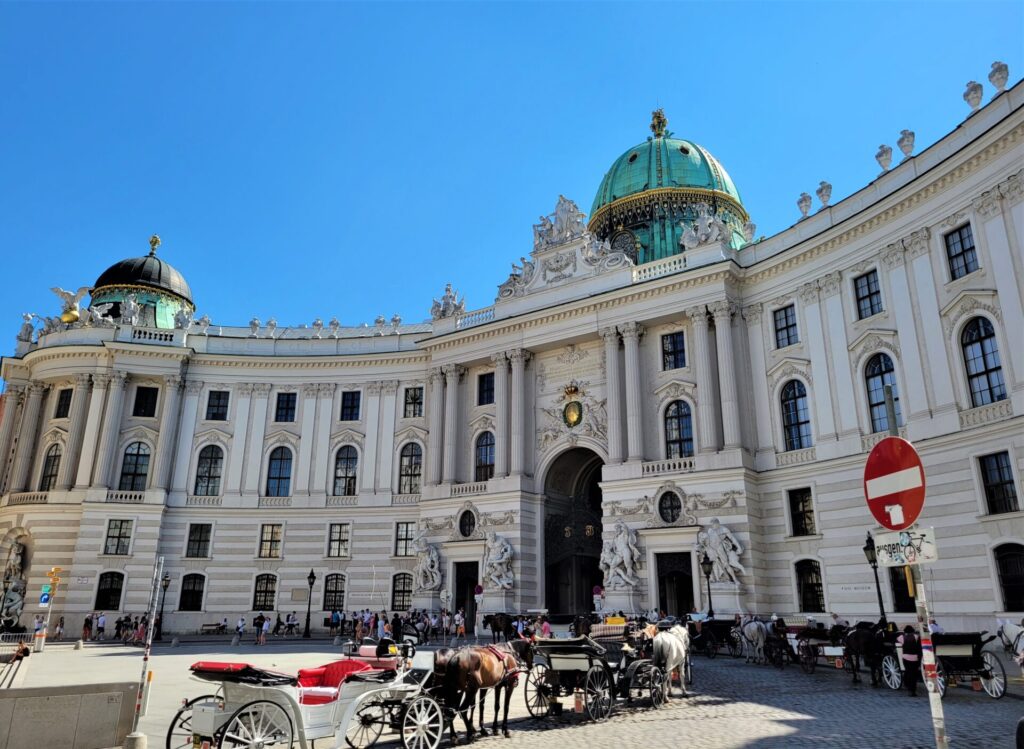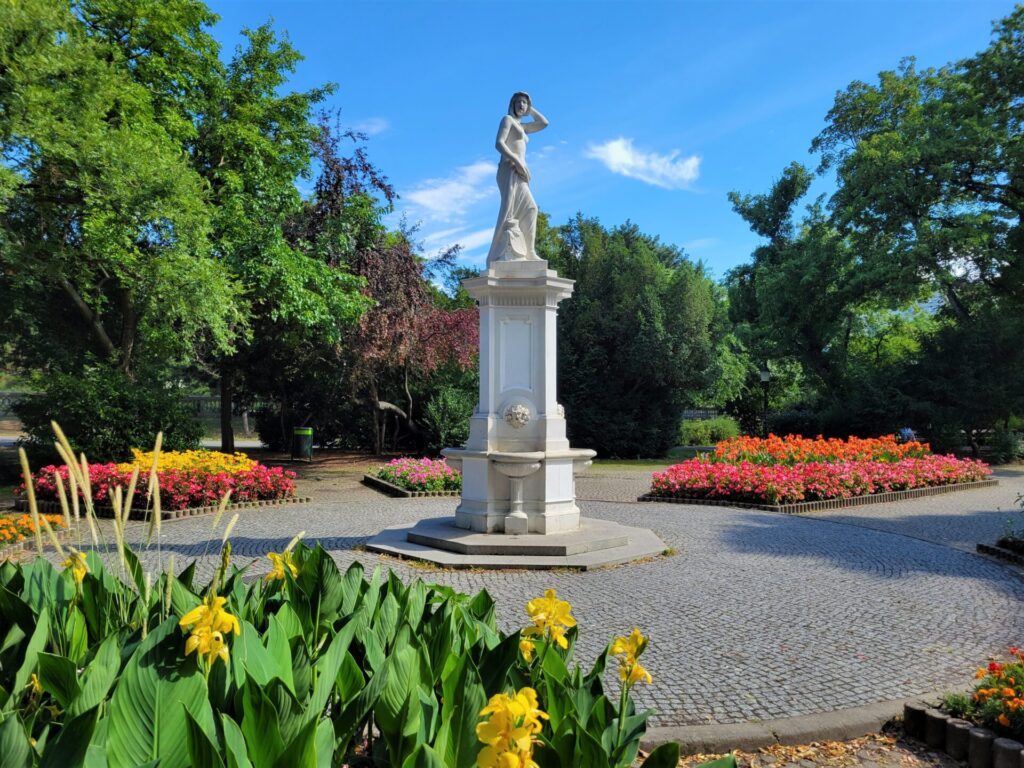 Since we visited in peak tourist season, we did our best to visit museums in the mornings when they first opened. This kept the crowds as thin as possible for as long as possible. Which, let's face it, usually wasn't too long, but it was the best we could do when visiting in July. On non-museum days, we enjoyed the parks, exploring the neighborhoods, and generally just hanging out and feeling fancy ourselves.
This was actually our second time in Vienna. Our first was in 2016 when we stayed 3 nights as part of a whirlwind 2 week European tour during our working days. So while we've been to a number of these sights previously, this time we were able to slow down and enjoy them more. We also decided not to return to some of the popular tourist attractions like the Hapsburg Apartments and the Imperial Treasury. There are plenty of opulently decorated rooms scattered throughout the regular art museums, so we didn't feel the need to see a bunch more. I guess as people who don't own a house, or even furniture, we aren't all that drawn to seeing how extravagant it can be.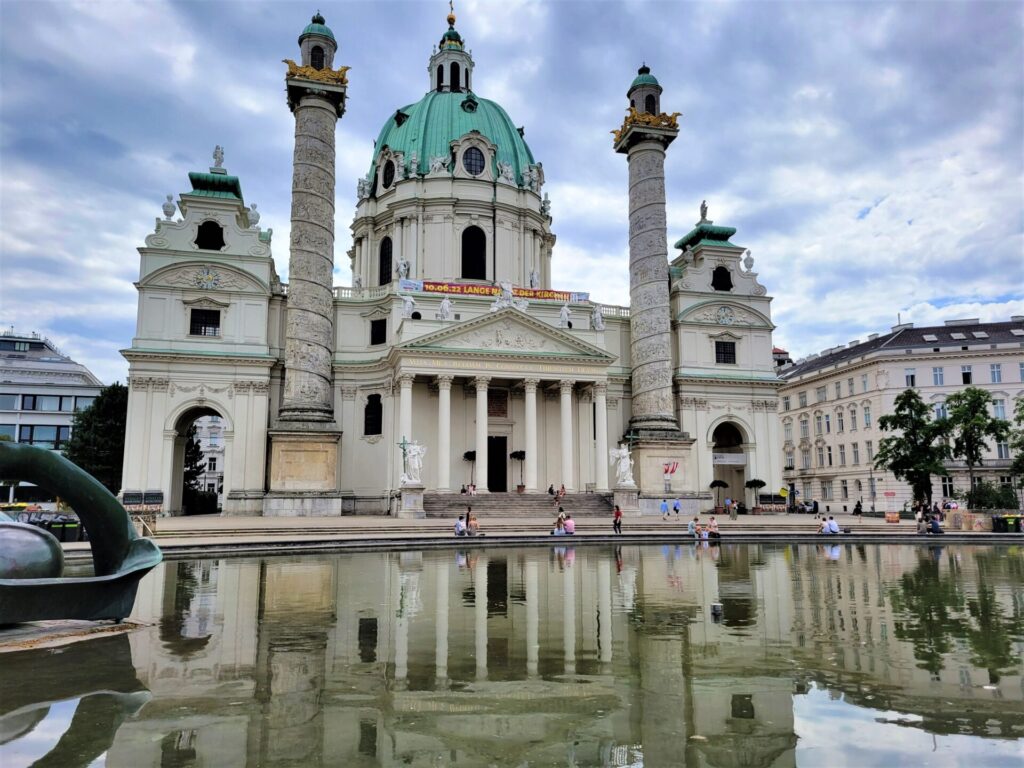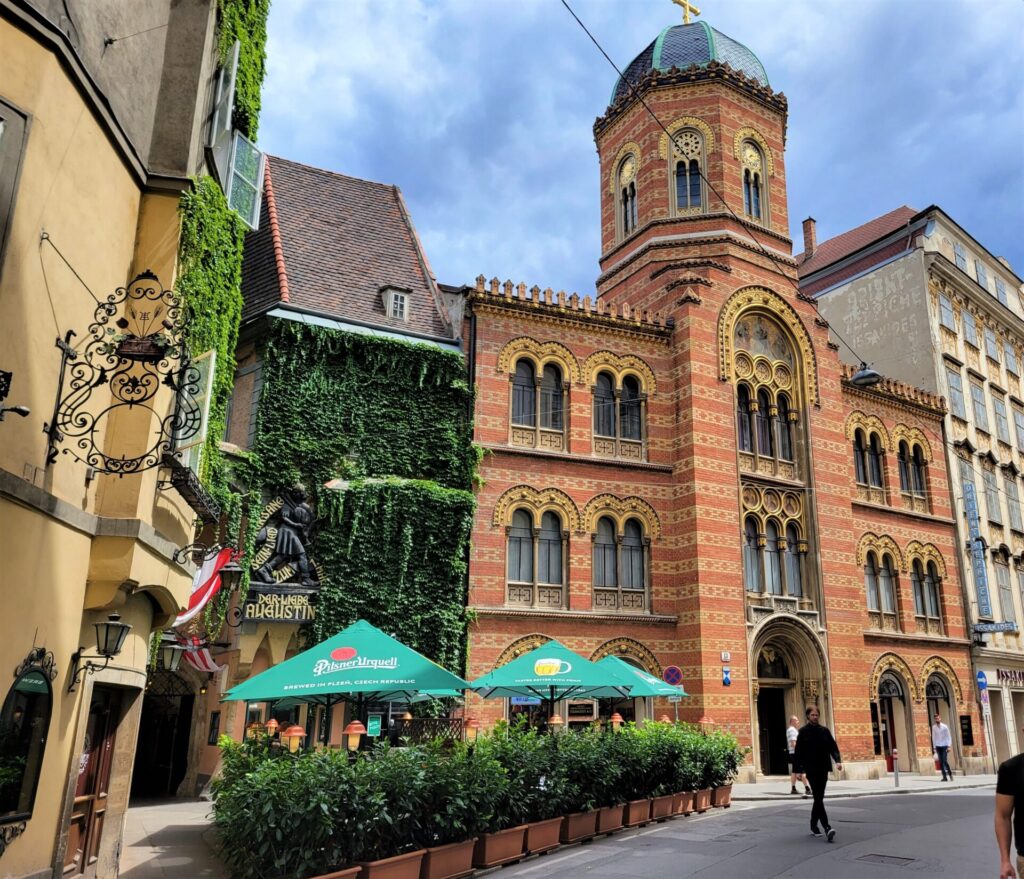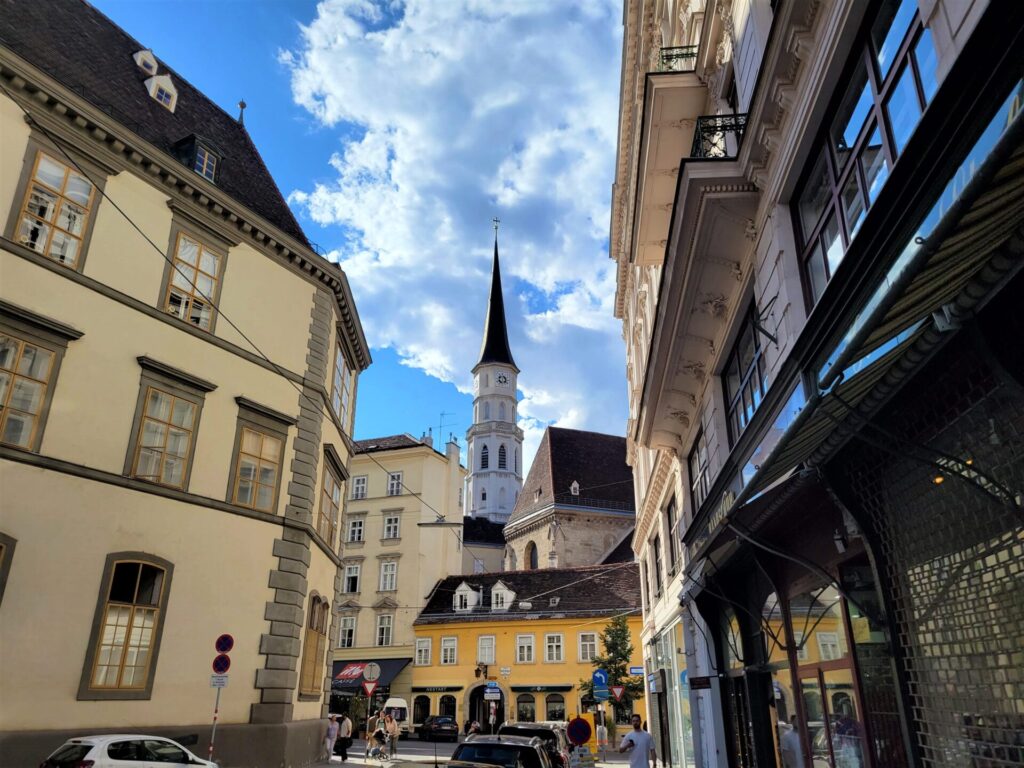 What We Did
It was a serious task deciding what museums to visit and when. Luckily there are no bad choices as I absolutely adore so many of them that we visited. It's probably because there are so many good ones that it seems hard to choose. No matter which museum we visited, we loved the layout. Vienna has perfected the art of the art display.
Belvedere Museum
The art in the Belvedere Museum is separated into two different buildings, the Upper Belvedere and Lower Belvedere. The two are separated by a slight slope of manicured gardens, complete with fountains and shaped hedges. The Upper Belvedere holds the most iconic paintings and has them displayed on the walls of an old palace. It's a top notch atmosphere in which to view art. And the paintings themselves are world class, including some of the most famous paintings from Klimt, like The Kiss. The Upper Belvedere is my favorite museum in the city.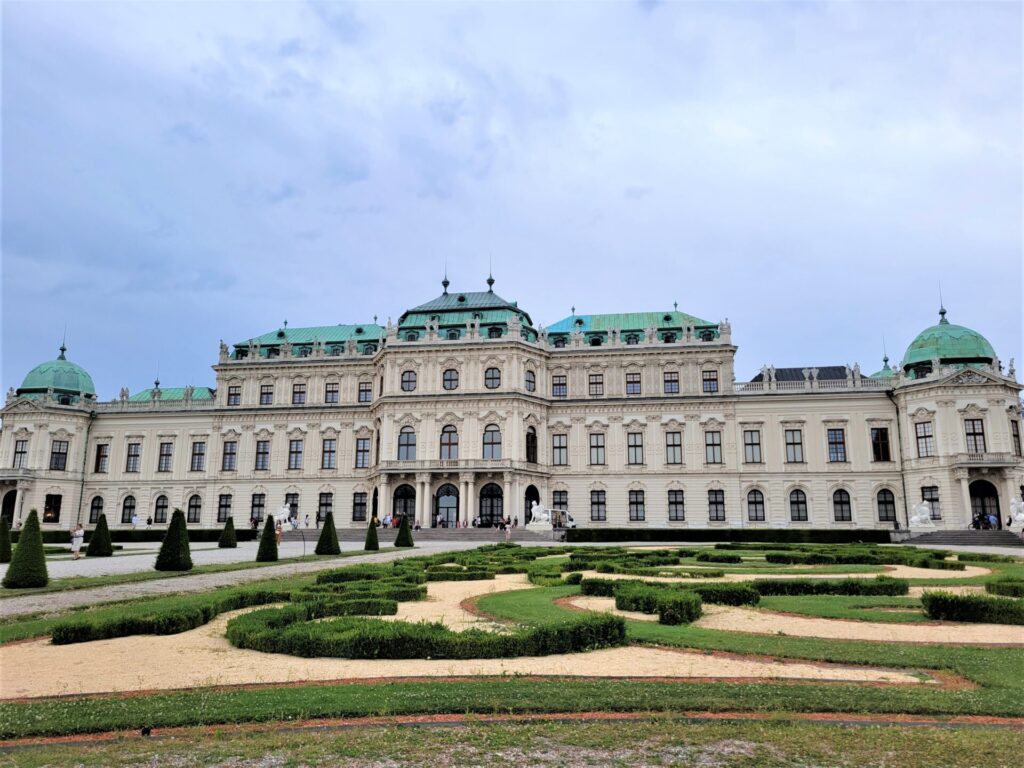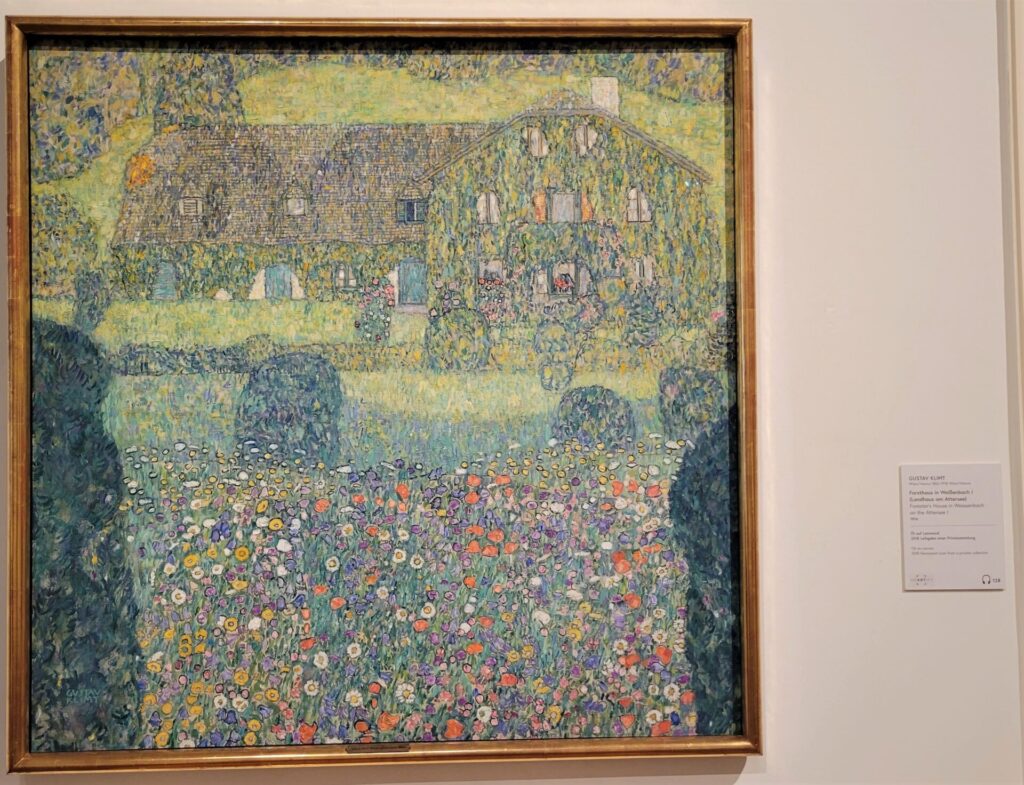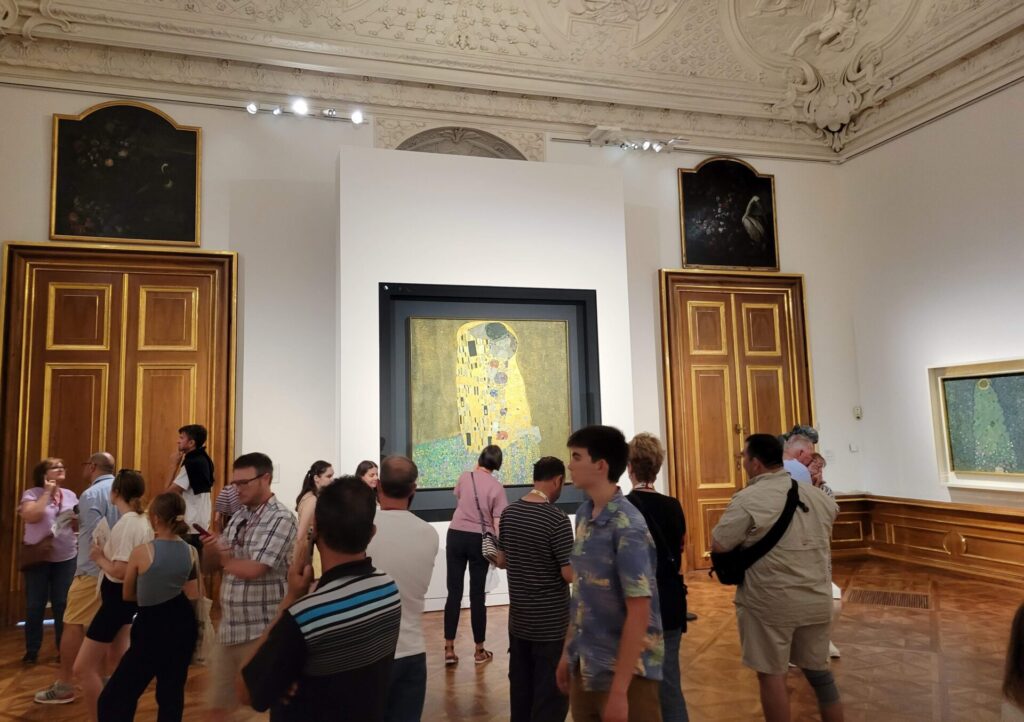 Crossing the gardens brought us to the Lower Belvedere. While still a nice building, it's not quite in the same league as the Upper. Much of it was closed the day we attended, but we were still able to enjoy a temporary exhibit from Joseph Rebell, who I had never heard of before. His use of light and shadow was really great and I was very happy with my introduction. As is customary in Vienna, every visit seems to impart a new amazing artist into our lifetime art education.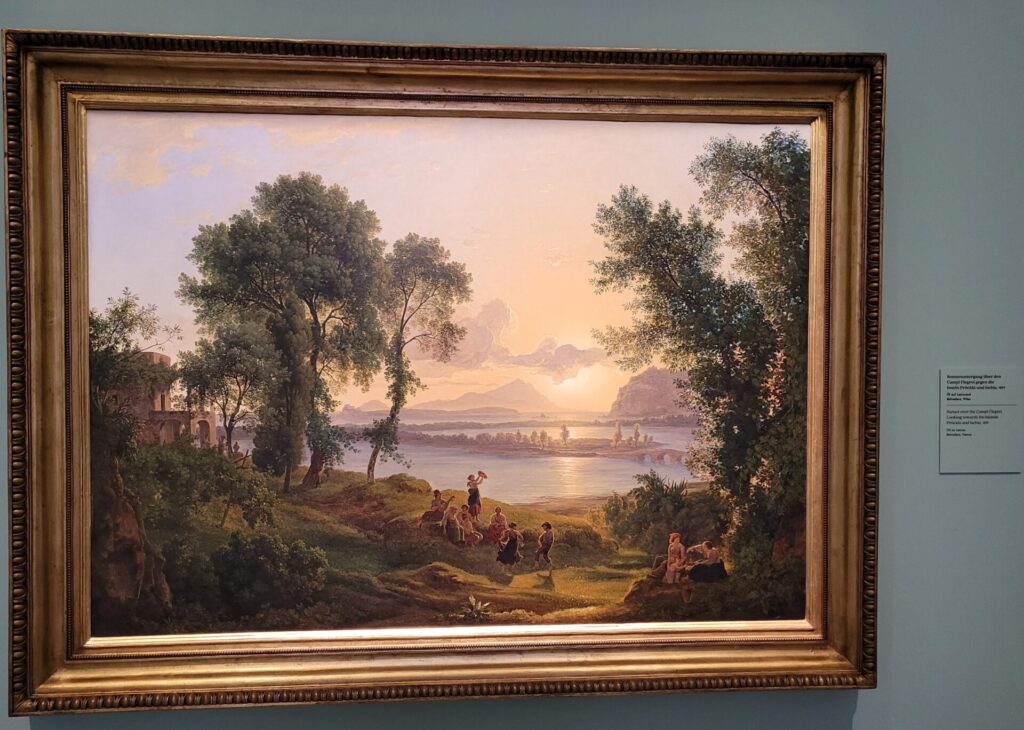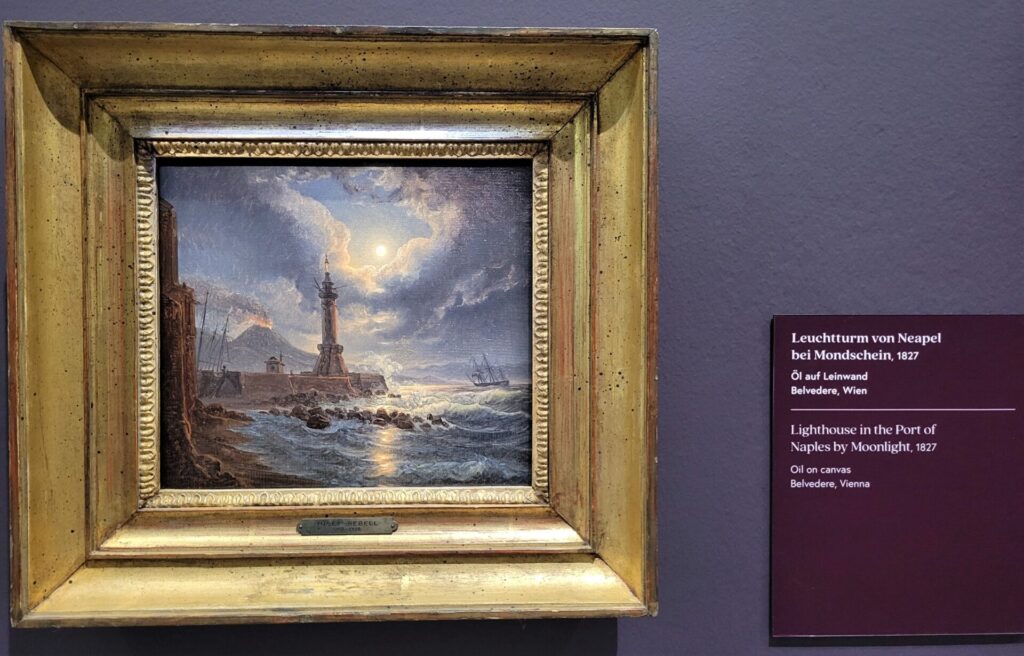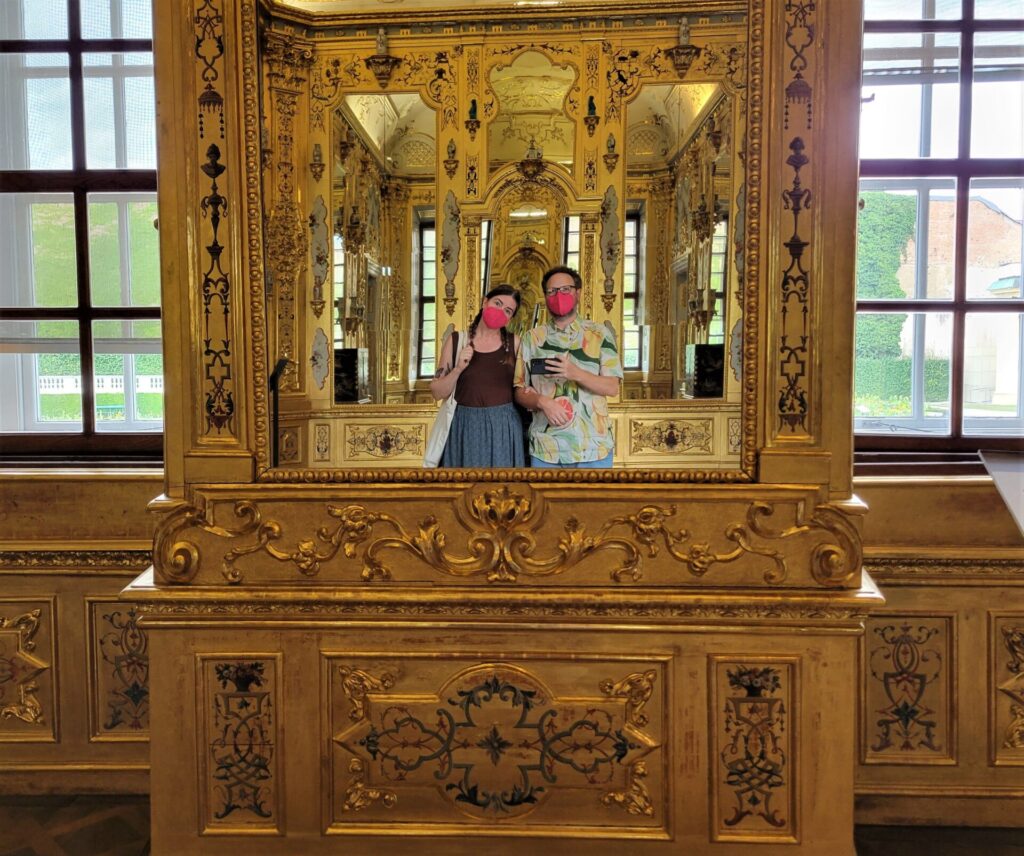 Leopold Museum
Another place to find famous Klimt paintings, the Leopold Museum shows the depths of his influence by highlighting many of his fellow artists and proteges. Most notably, Egon Schiele, whose varied and expressive self portraits drill to the heart of my soul. His landscapes are quite talented as well, but there's just something about those self portraits that really jumps off the canvas. We both fell in love with Schiele's work on our first visit 6 years ago, and seeing it again was just as good. The Leopold has tons of other great artwork as well, but Schiele steals the show.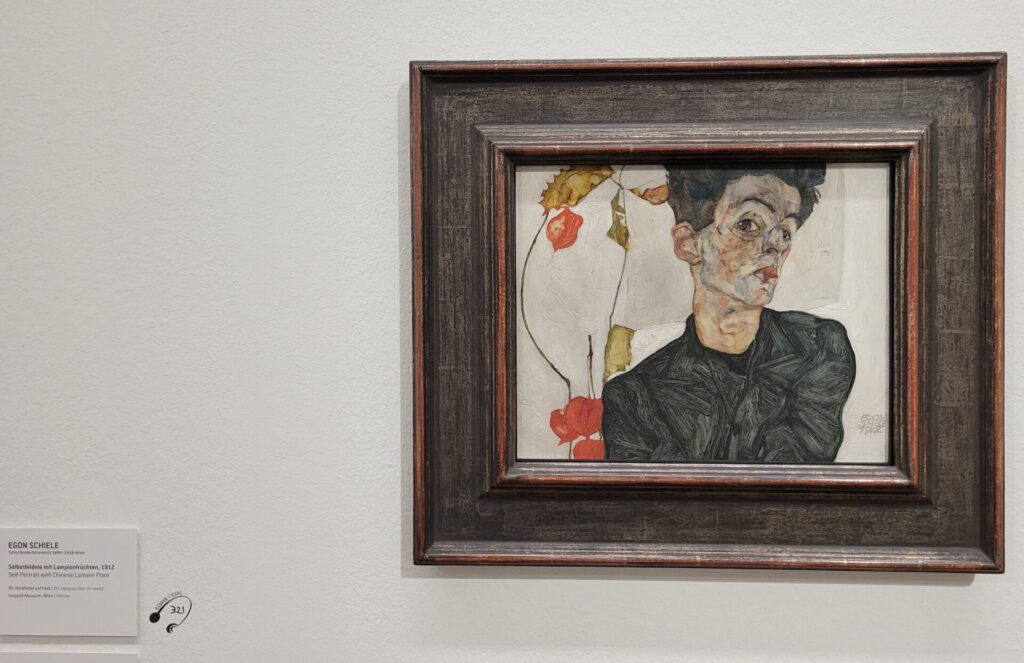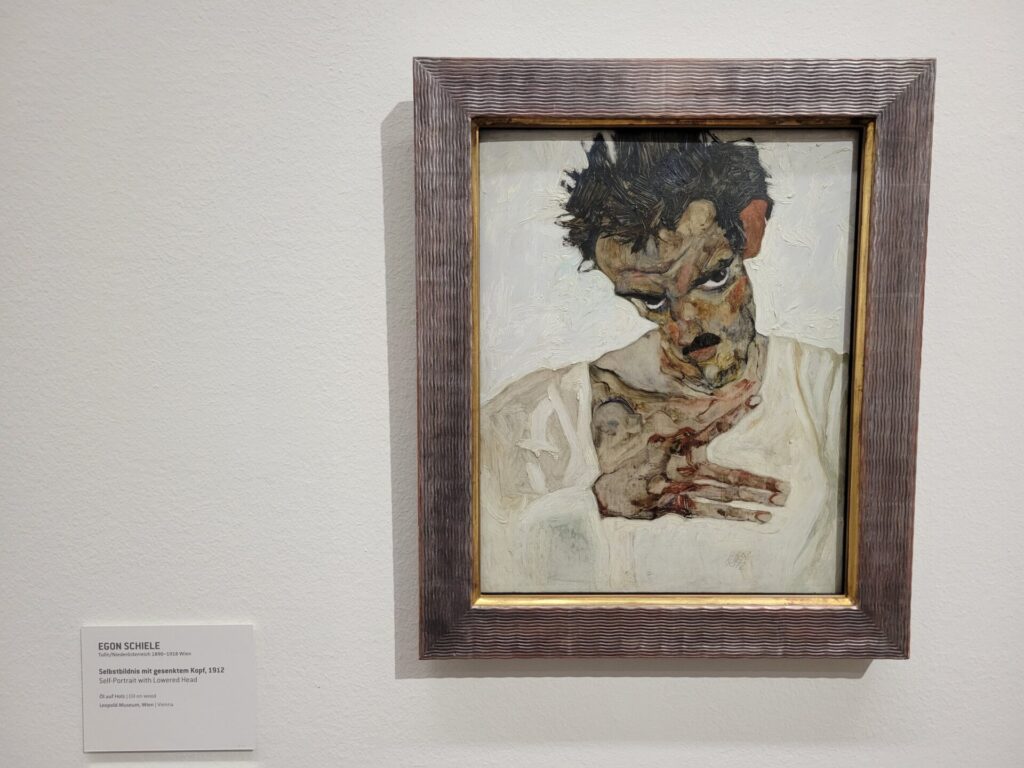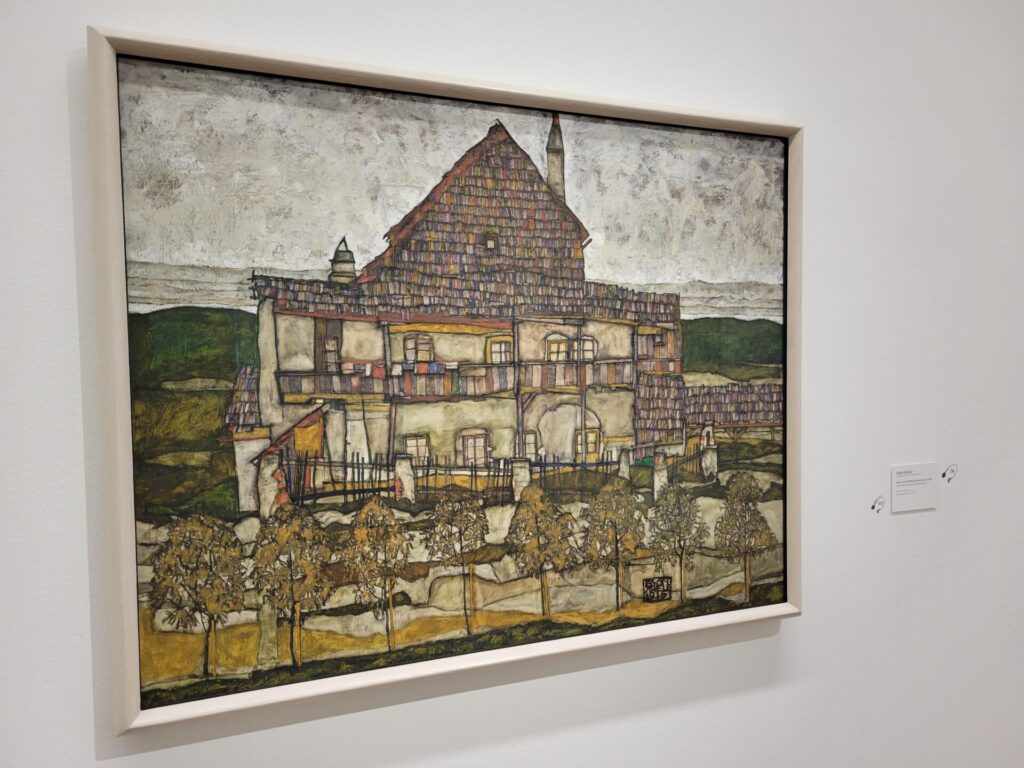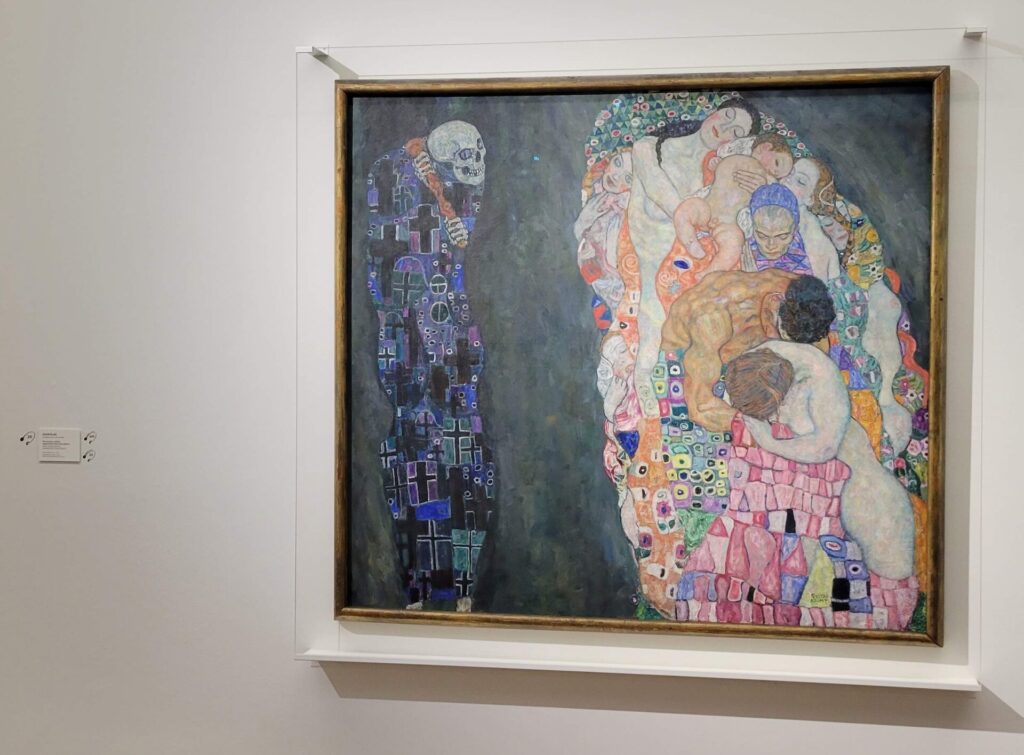 Kunsthistorisches Museum (Art History Museum)
The Kunsthistorisches is maybe the fanciest art museum of them all. Decked out in colorful marble with glorious columns and wide staircases, it's home to many works by classical masters like Titian, Rubens, and Bruegel. Religious art is not my favorite subject matter, but it's impossible to not appreciate this artistry. I was definitely in awe at the scale of some of the paintings. Many of them are just huge, well over 10 ft tall and twice as wide. It's quite the sight.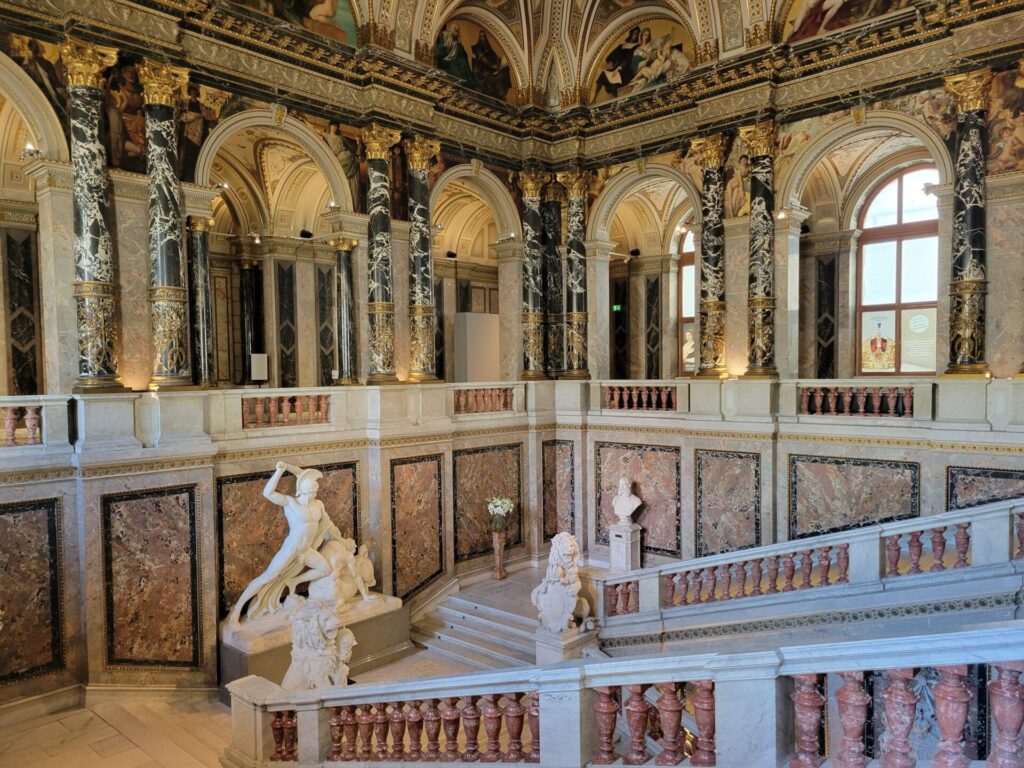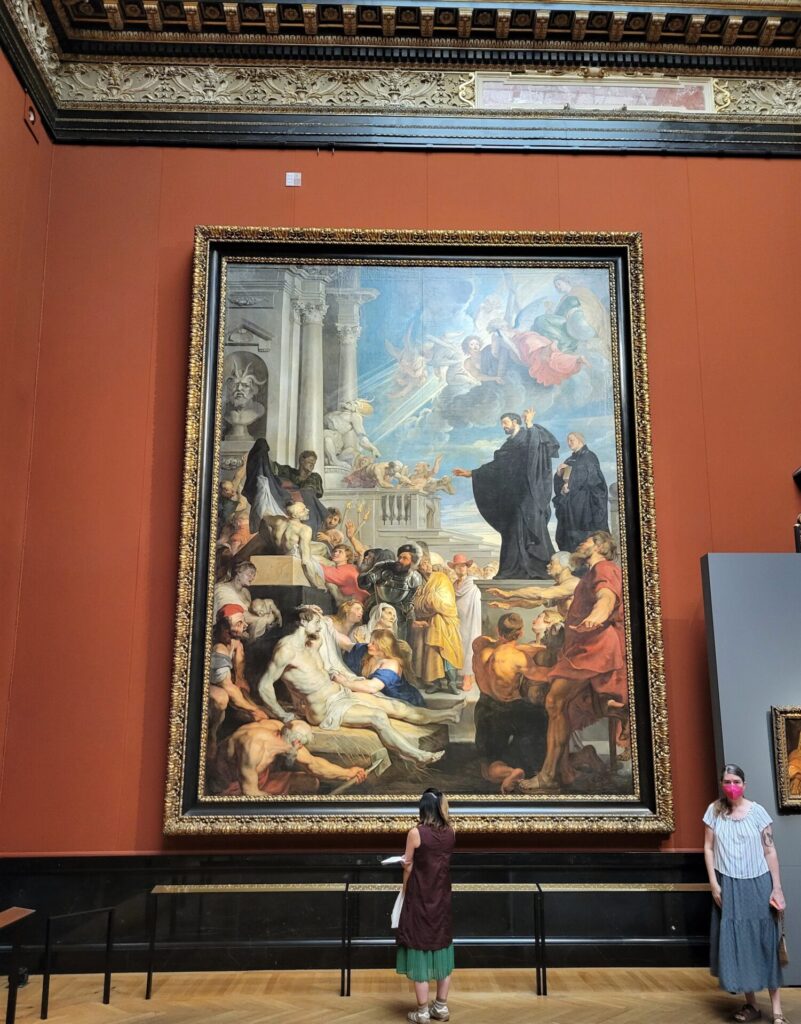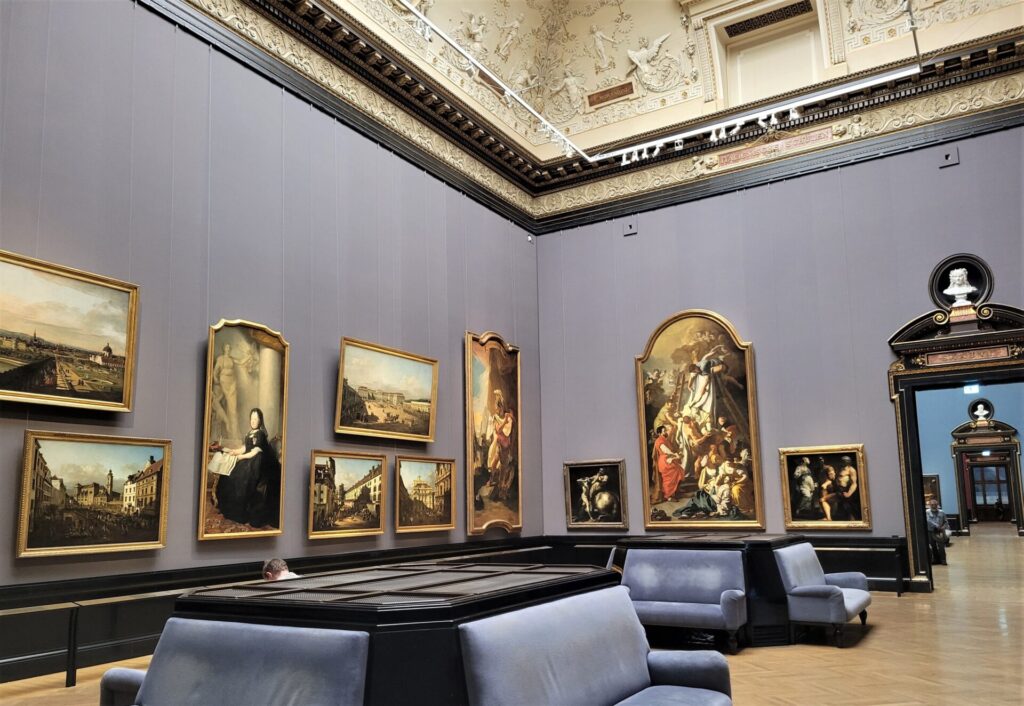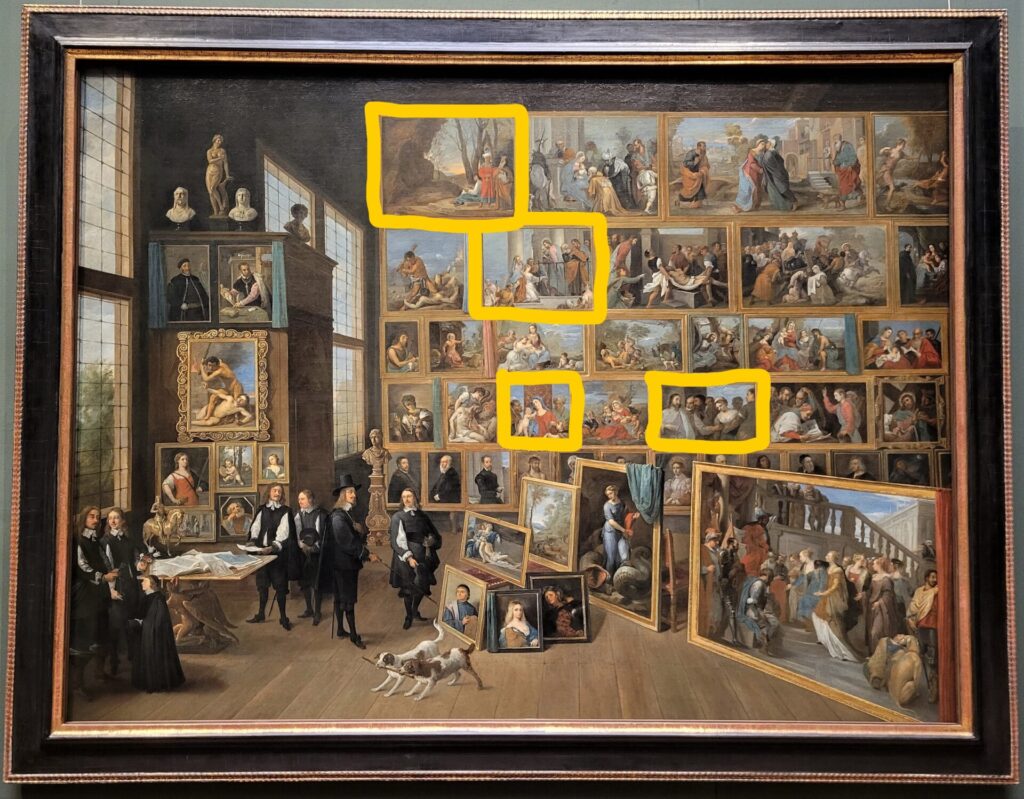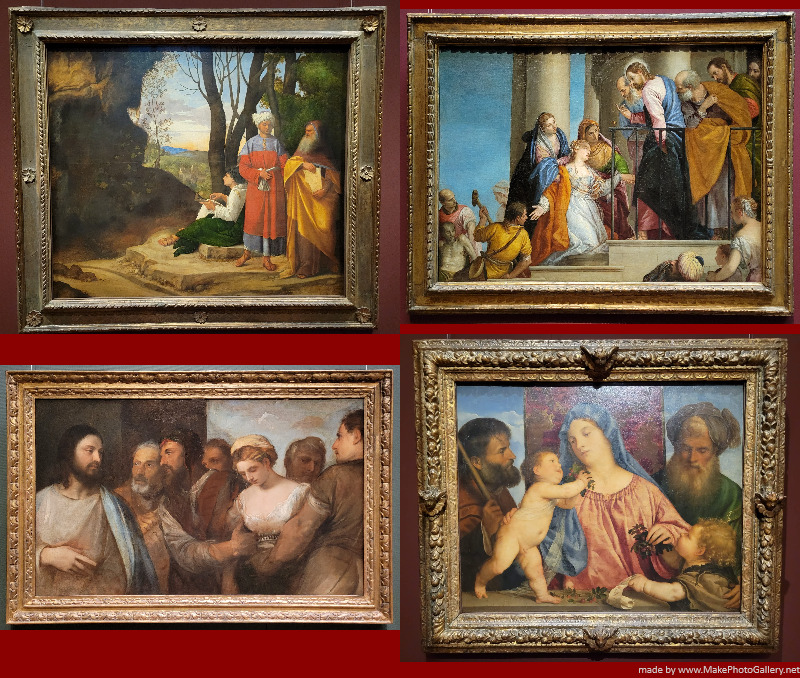 Albertina Museum
Another popular stop that we enjoyed is the Albertina Museum, which houses many famous paintings from European masters. The permanent exhibit showcases paintings from Monet, Renior, Signac, Chagall, and Picasso, among others. It's in yet another fancy building, and offers great views, especially of the Opera House. Once you're done looking at the art, there are also fancy rooms filled with furniture, statues, and gaudy light fixtures.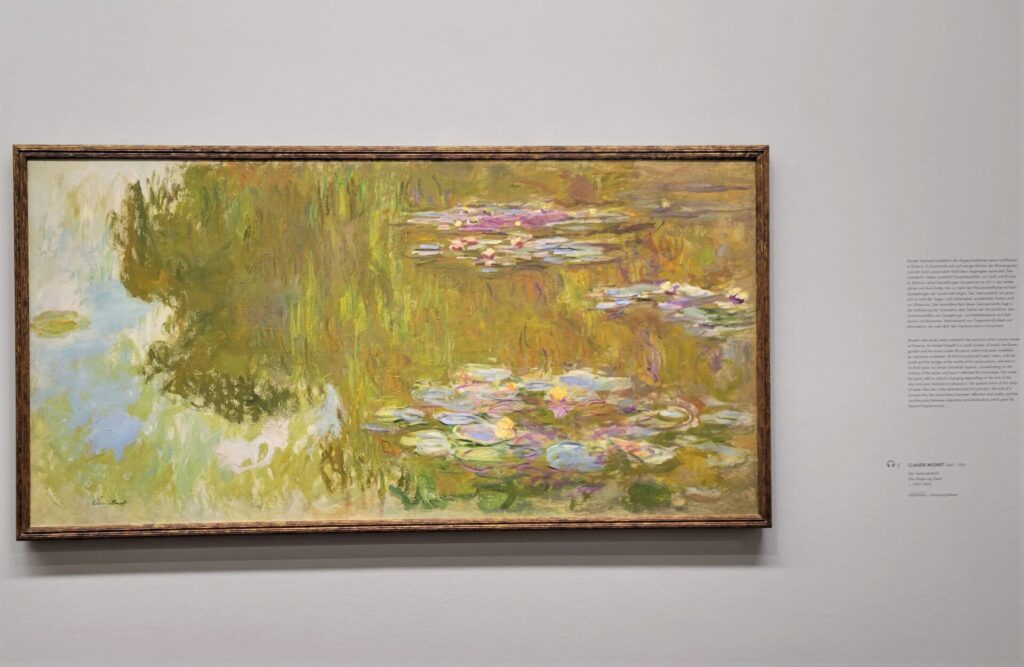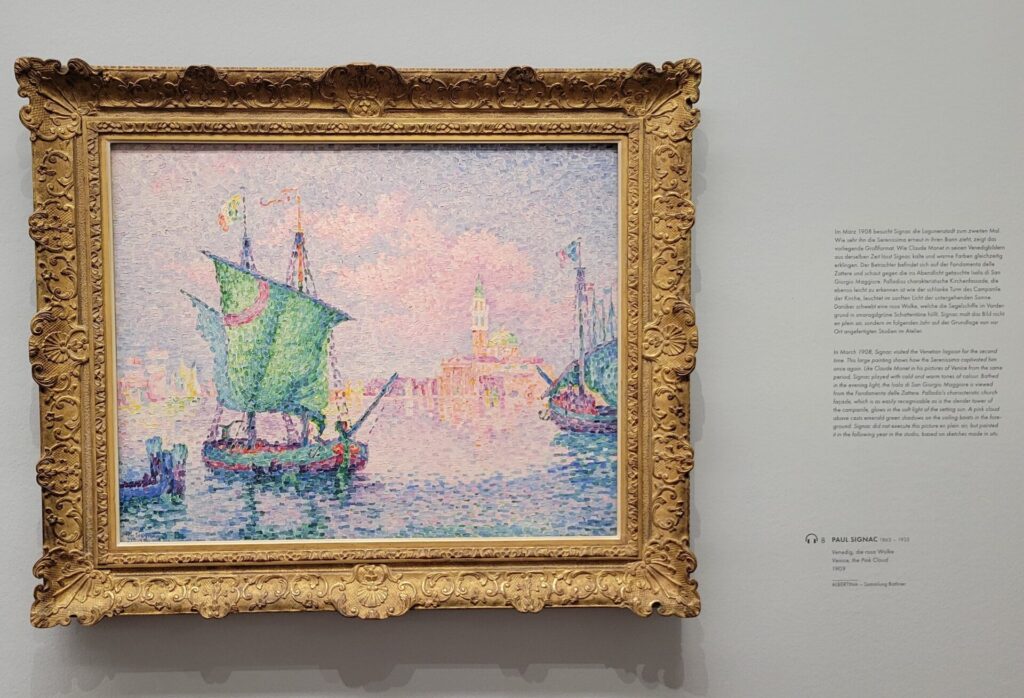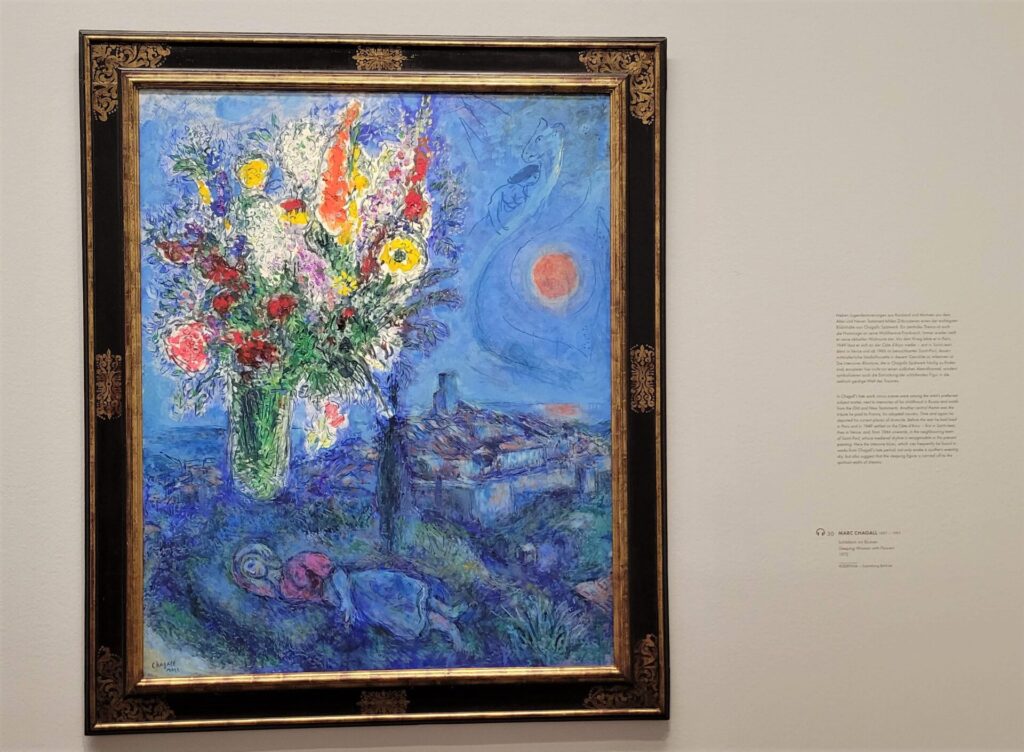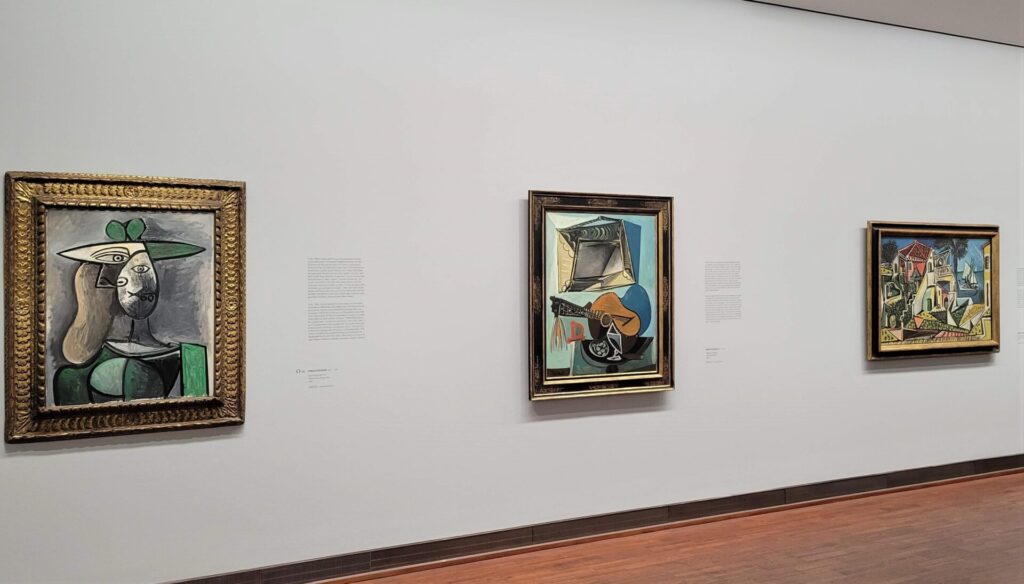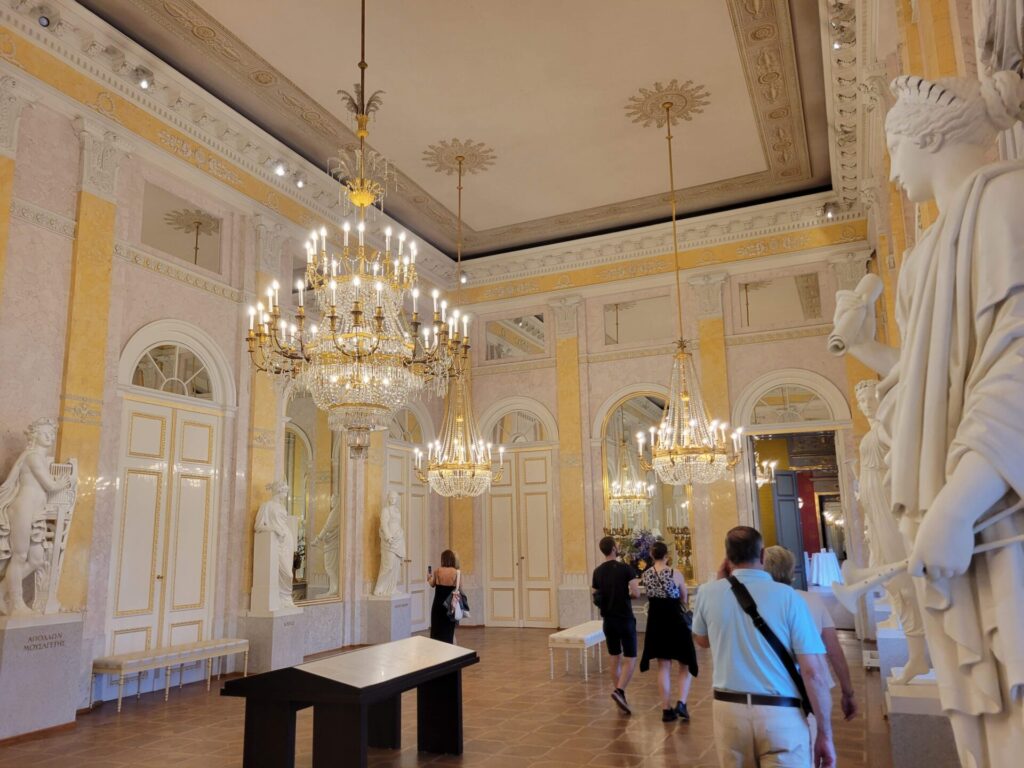 Altertina Modern Museum
The Albertina Modern Museum held my favorite temporary exhibit that I saw during my month of serious art viewing. Filling their entire ground floor was a compilation of multiple decades of work from artist and activist Ai Weiwei with his In Search Of Humanity exhibit. He explored themes of captivity, justice, corruption, migration, and human rights while challenging my perspectives on what is art. I loved everything about it. It was really powerful and I'm so happy that I got to experience it.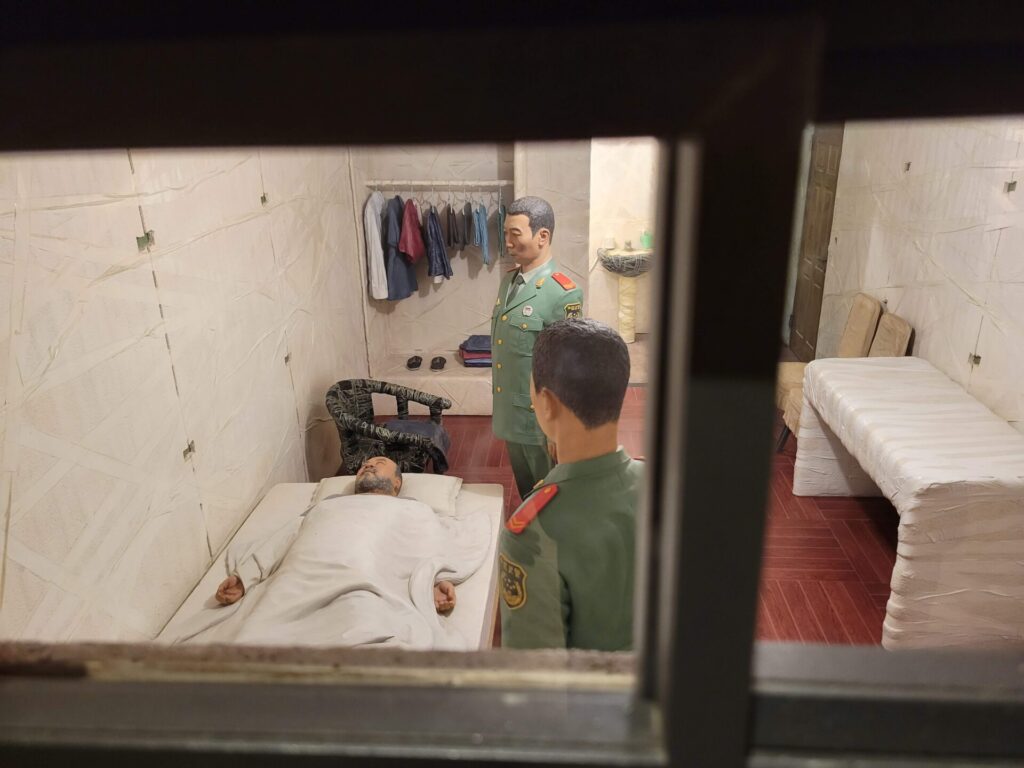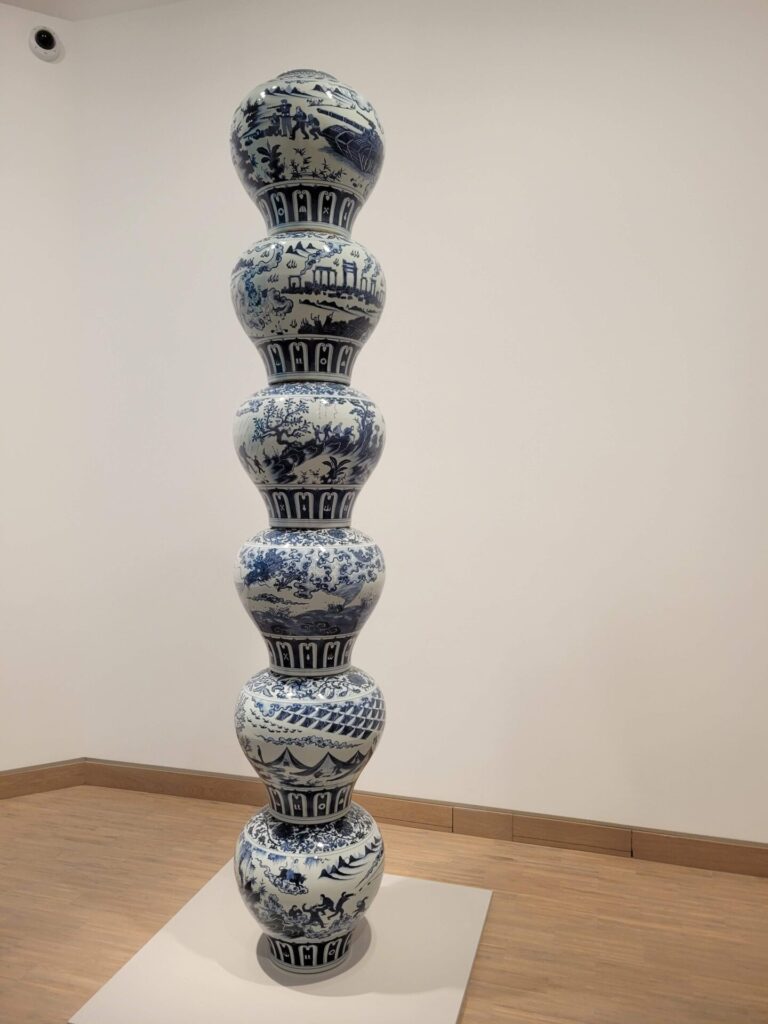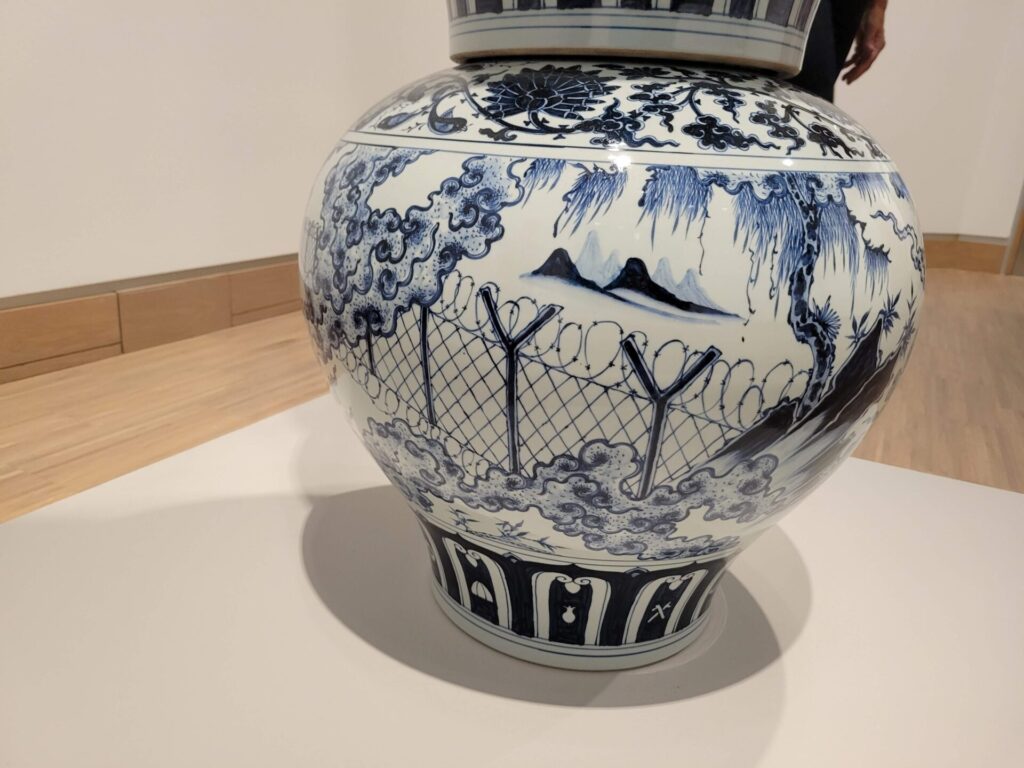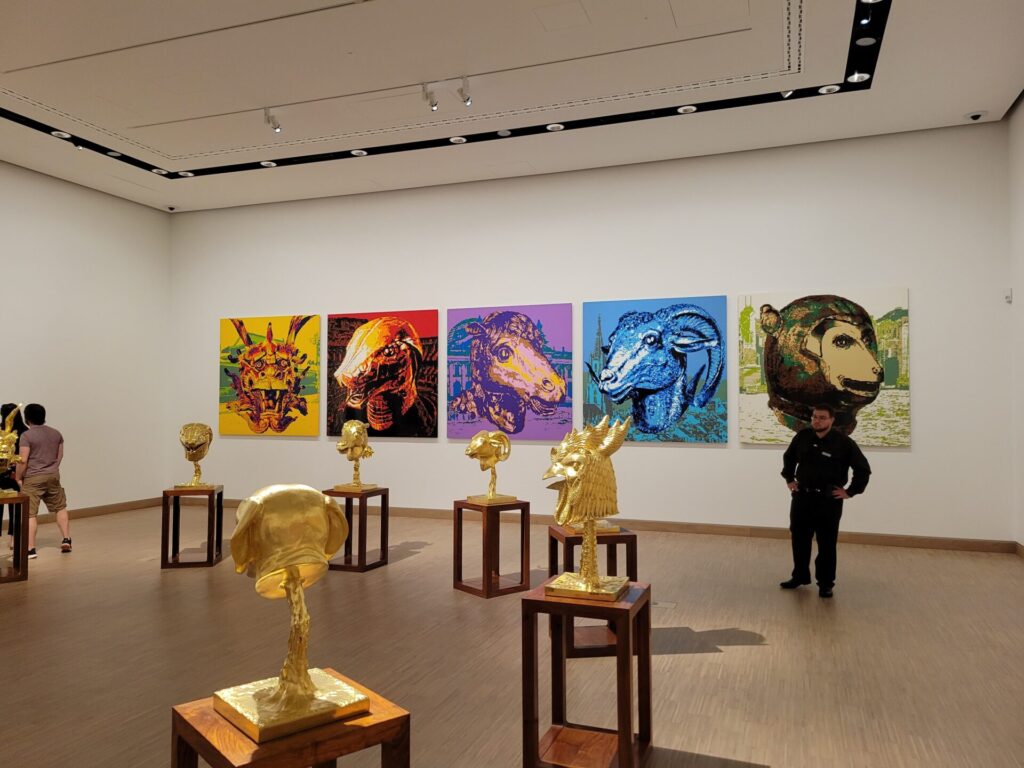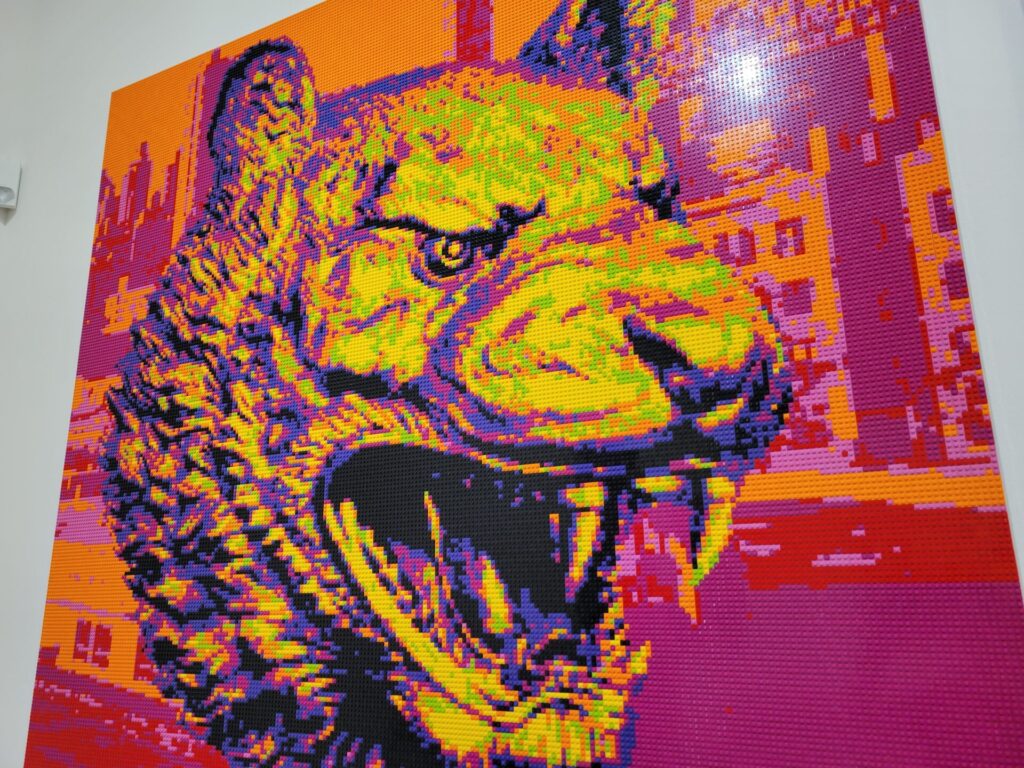 Kunst Haus Wien – Museum Hundertwasser
This museum is dedicated to the artwork of Friedensreich Hundertwasser and the building was designed by the artist himself. I wrote separately about his architectural work around the city in this previous post, but the Museum Hundertwasser explores his work as a painter. His paintings were mostly created prior to pivoting to an architectural path. It definitely shows the source of where that unique building design originated. We liked this museum, but if I had to only pick one, I'd choose to go to the incinerator instead.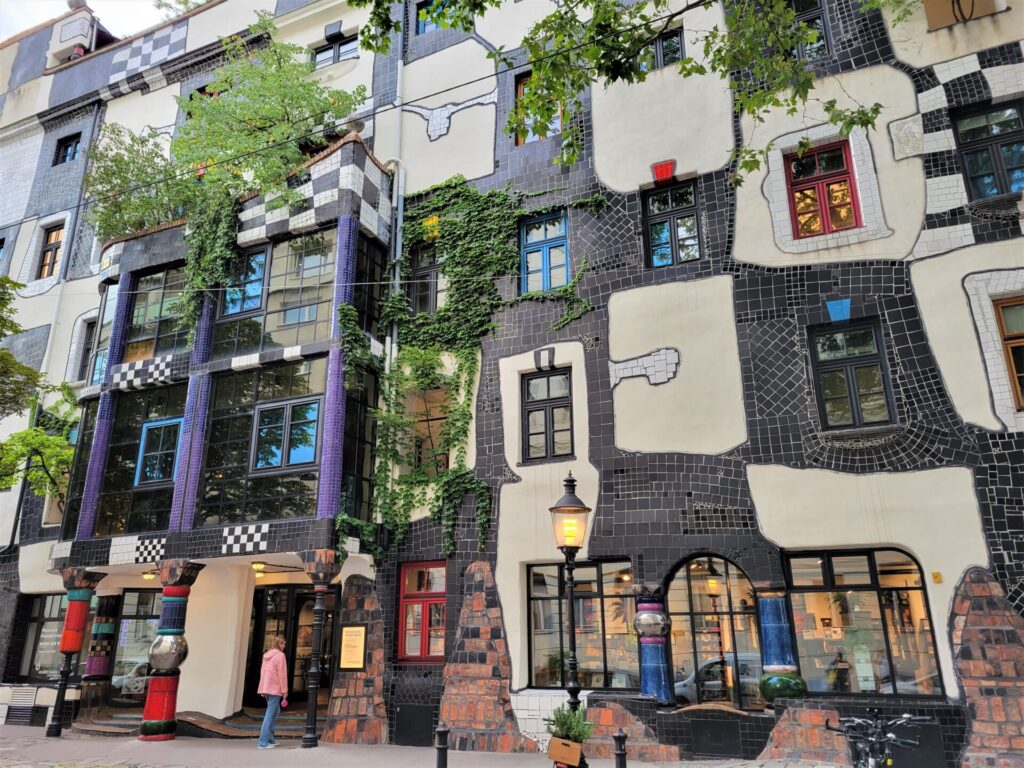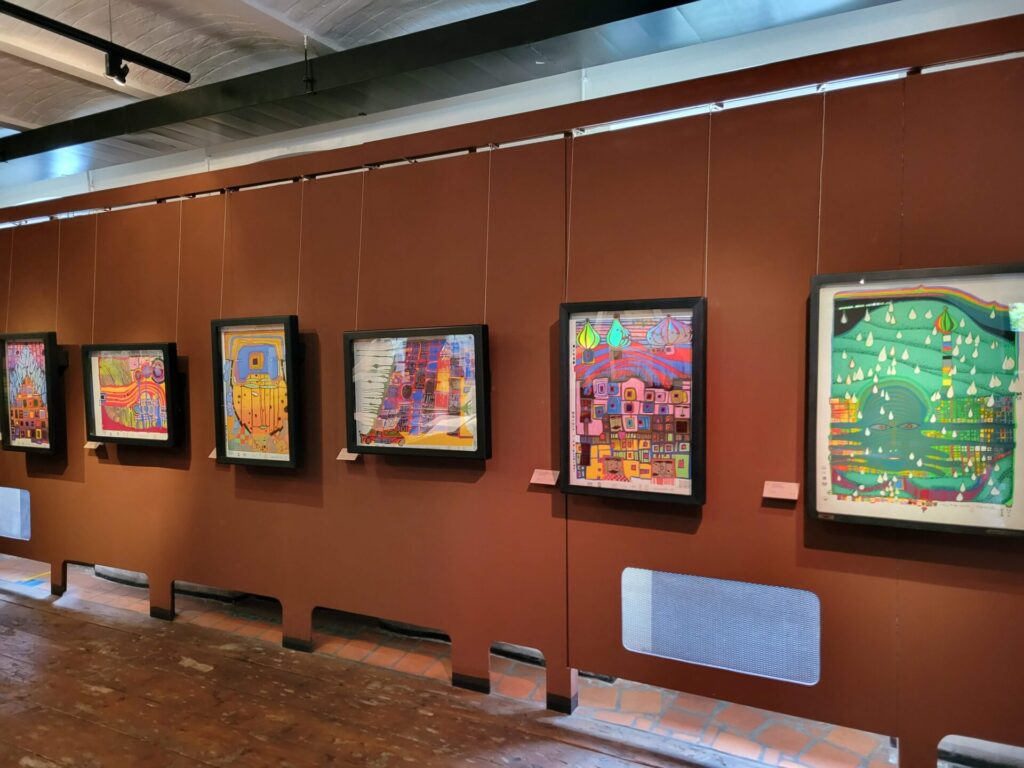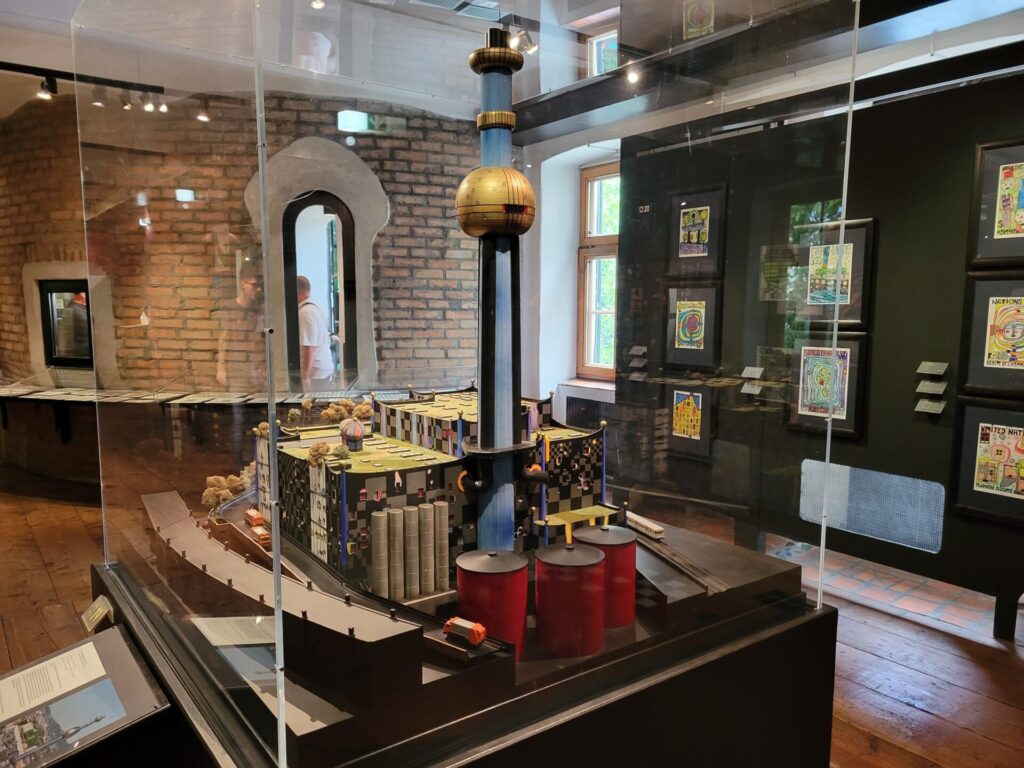 Schonbrunn Palace Gardens
On Vienna's southwest outskirts is the gigantic Schonbrunn Palace. We actually never went inside of the building. As I mentioned above, there are only so many fancy rooms filled with expensive furniture and jeweled trinkets that I'm interested in seeing. Instead, what we did enjoy were the enormous gardens. Immaculately manicured and seemingly endless, these gardens are surprisingly free to enter. We spent a full day wandering around, only saw about half, and then came back another day to see even more.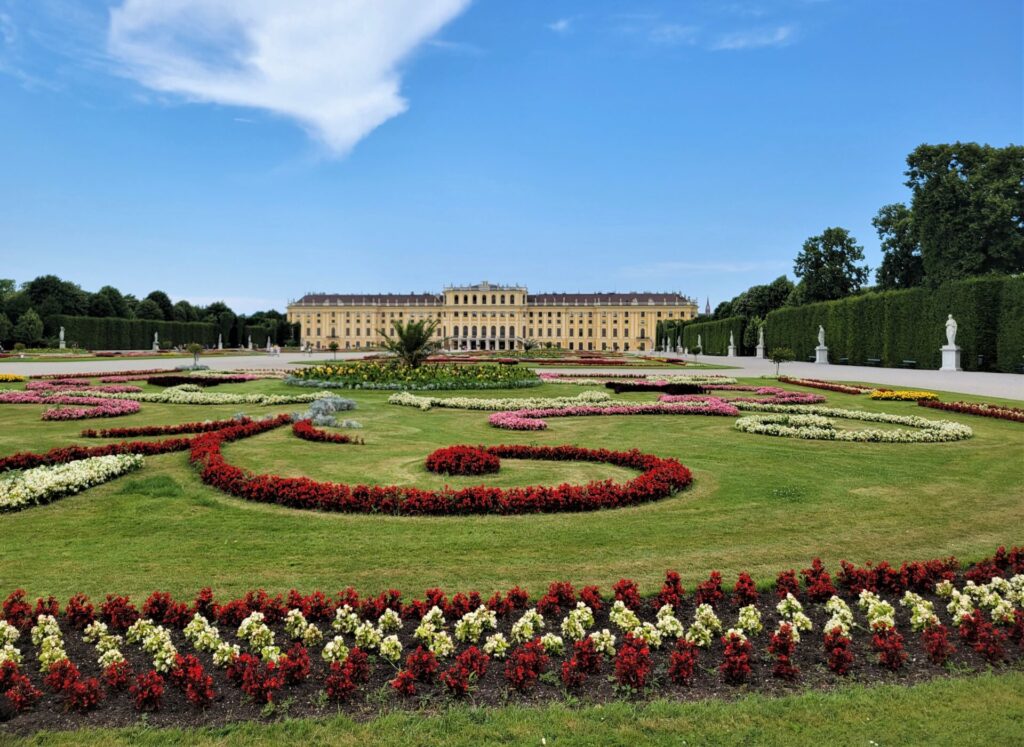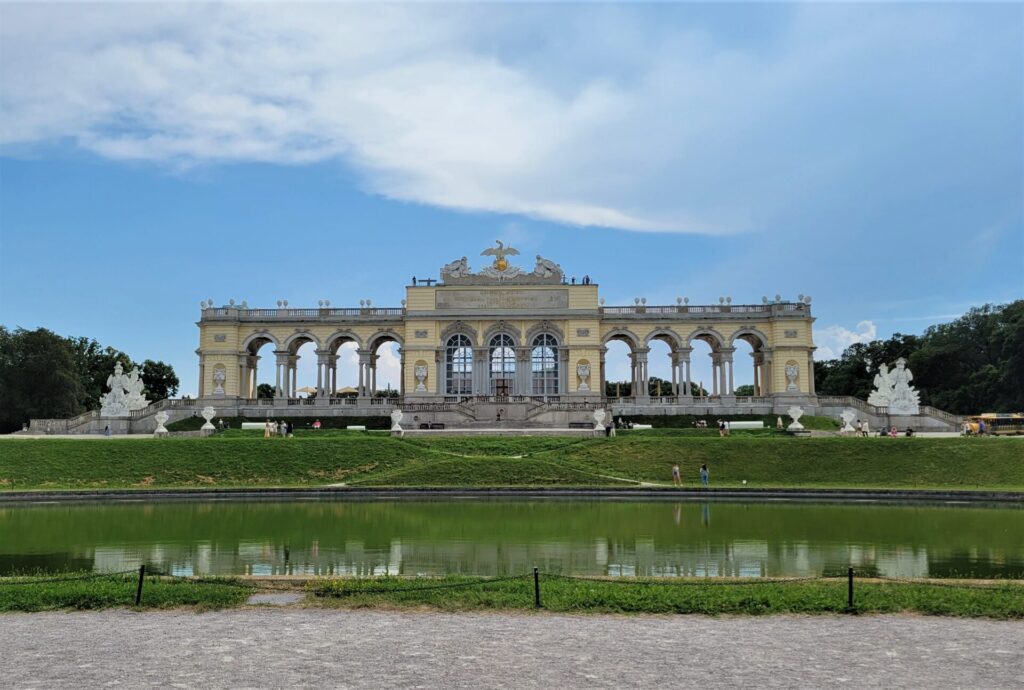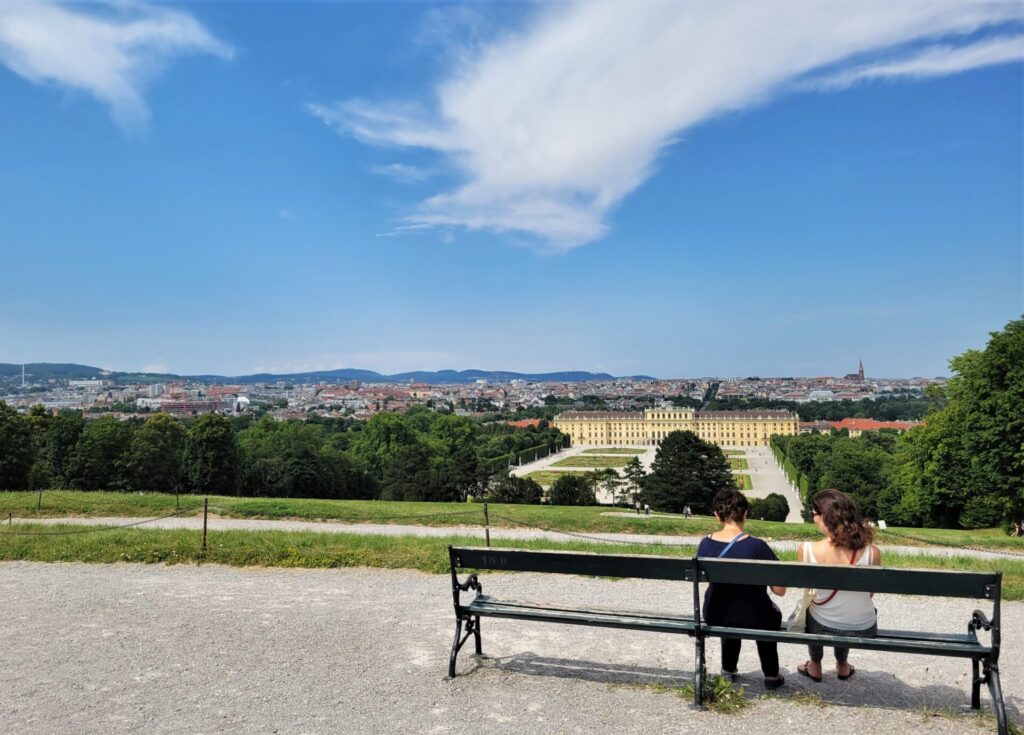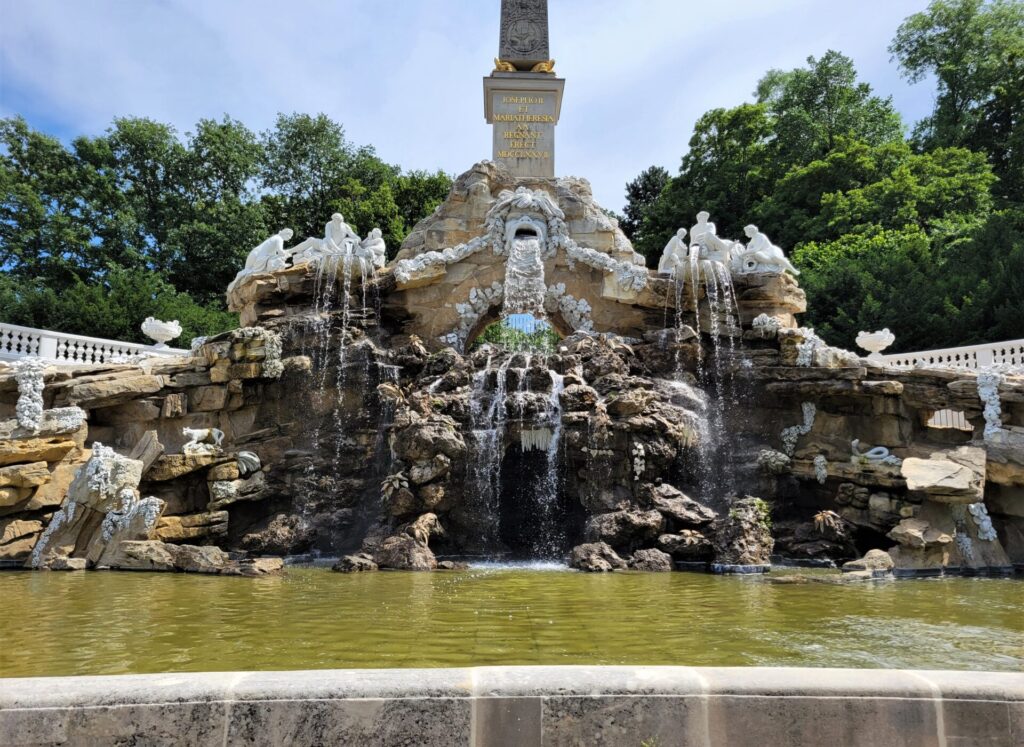 The local kids enjoy the zoo here, but we opted for the Botanical Garden and Desert Plant areas. We really liked the Desert House, with its Gila monsters, giant tortoises, and exotic succulents. The Botanical Garden is housed in an amazing giant greenhouse, but the plant offerings were just okay to my mind. If I had to do it over again, I would've saved the $7 entrance fee to the Botanical Garden and just enjoyed the outside. The Desert Plant House was worth it though.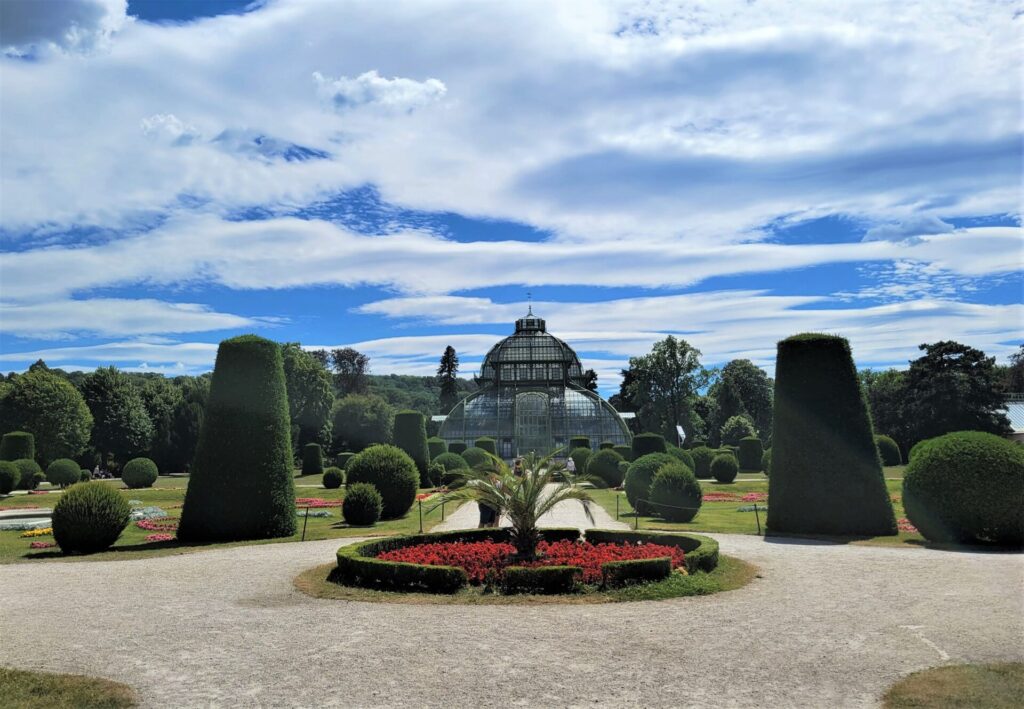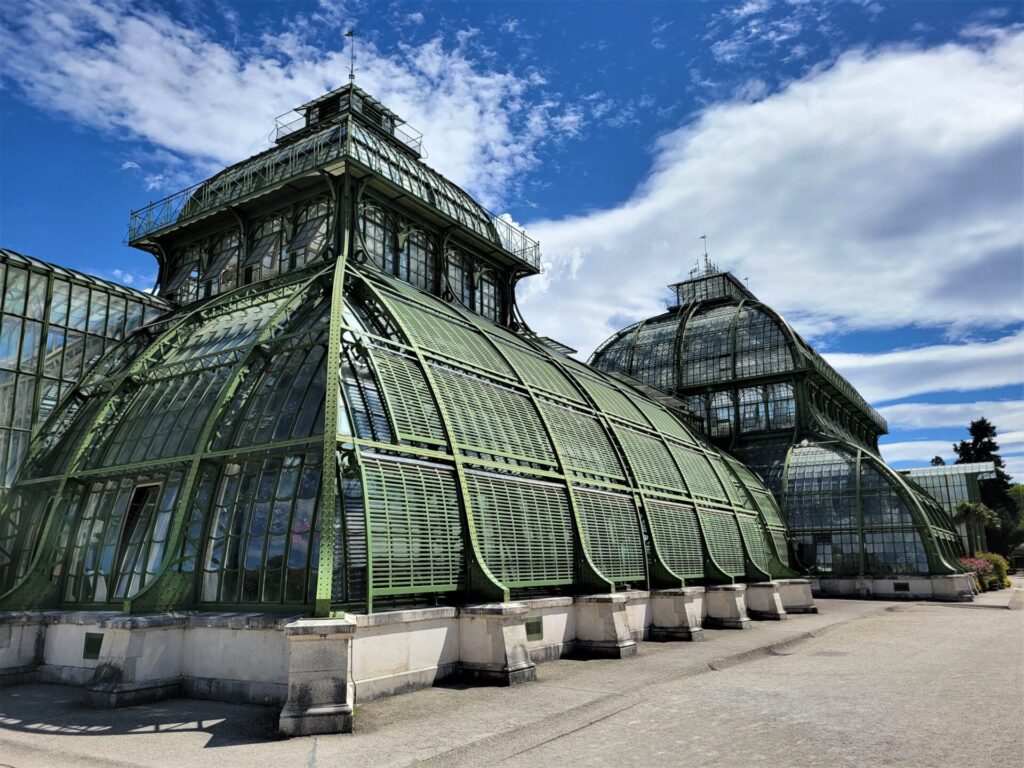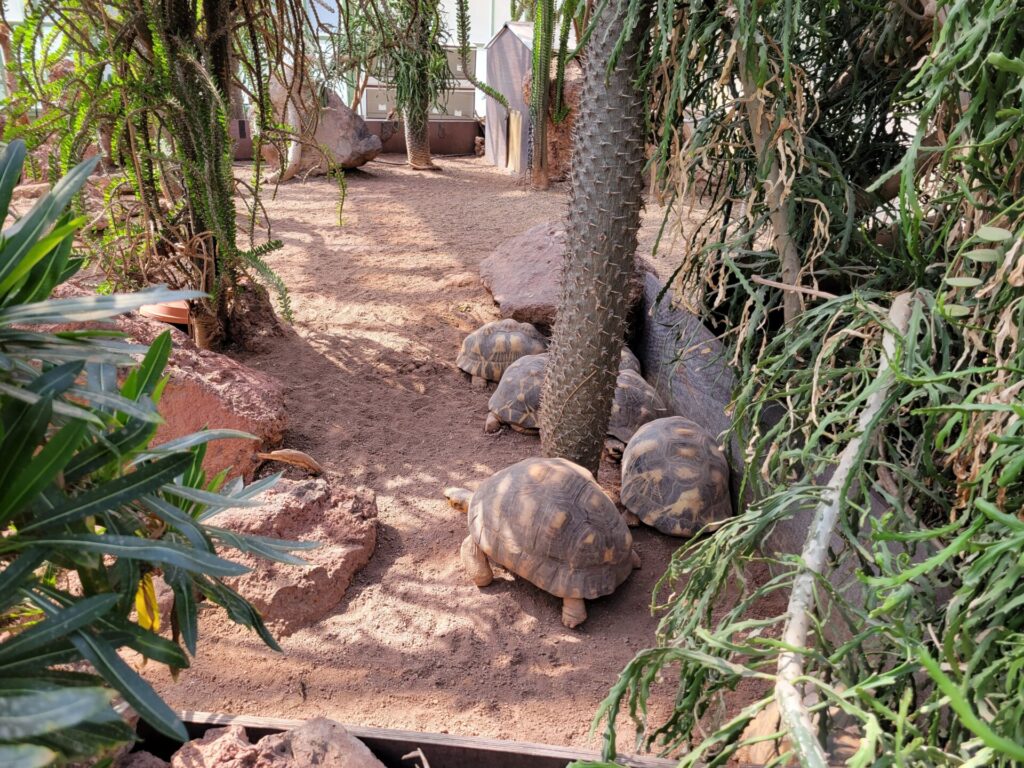 St. Stephen's Cathedral
The main draw in the heart of downtown Vienna is St. Stephen's Cathedral. With its uniquely tiled roof and ornate spires, it's a very popular spot. Built during the 12th to 16th centuries, it's a marvel of construction for the time. It's free to enter, and like almost everything else in this city, pretty fancy.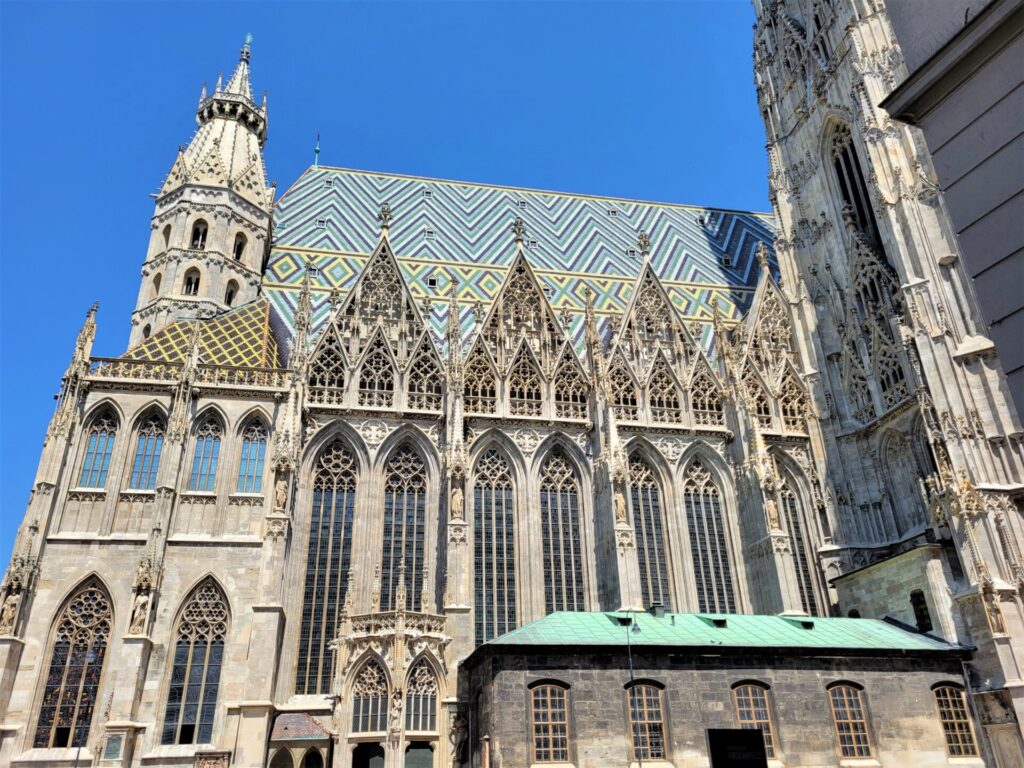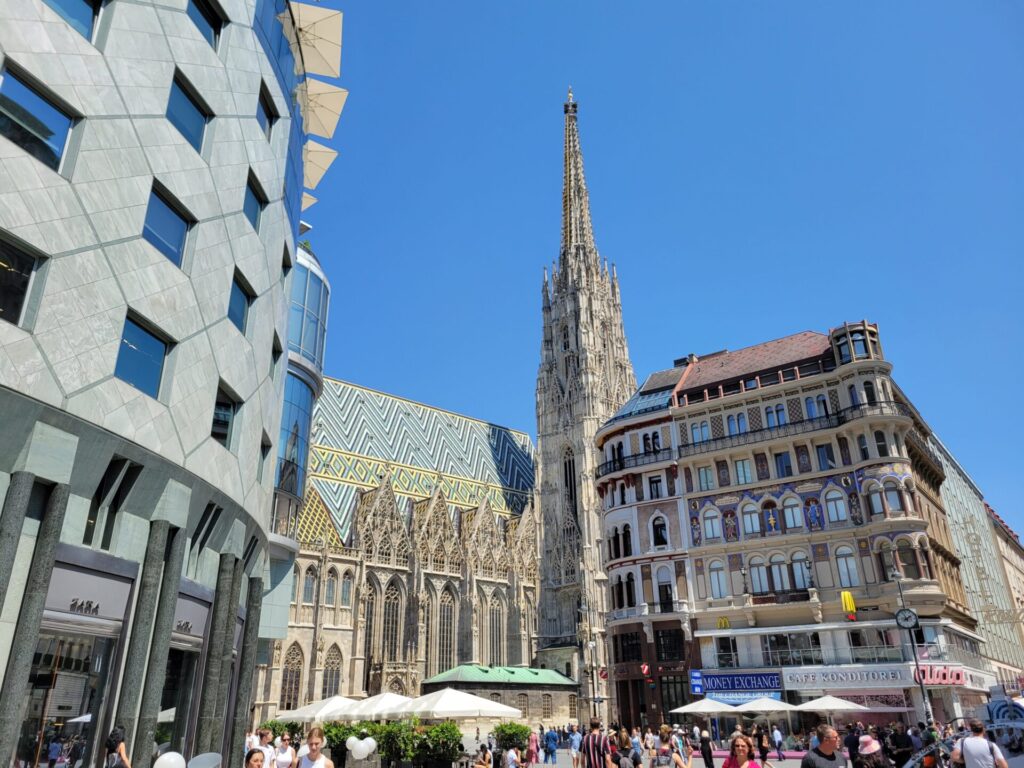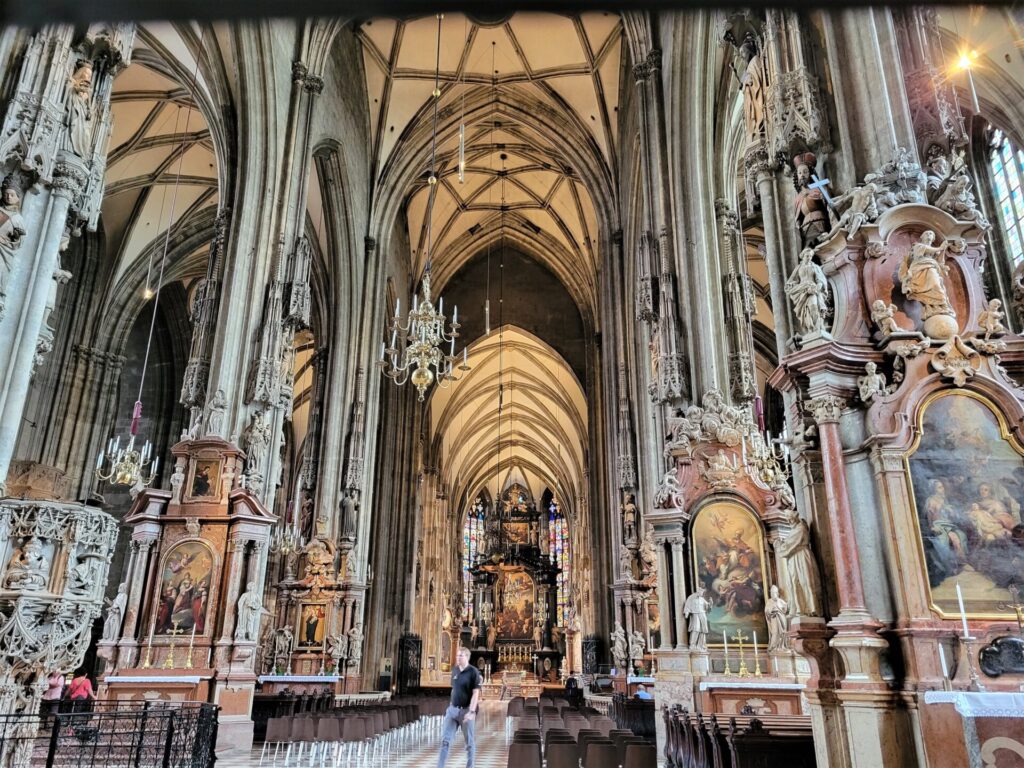 St. Peter's Church
Tucked in just a few blocks from St. Stephan's is the overshadowed St. Peter's Church. While not quite as large or visually stunning, there is lots of ornate marble and exquisite detail. It's also free to enter and definitely worth spending a bit of time.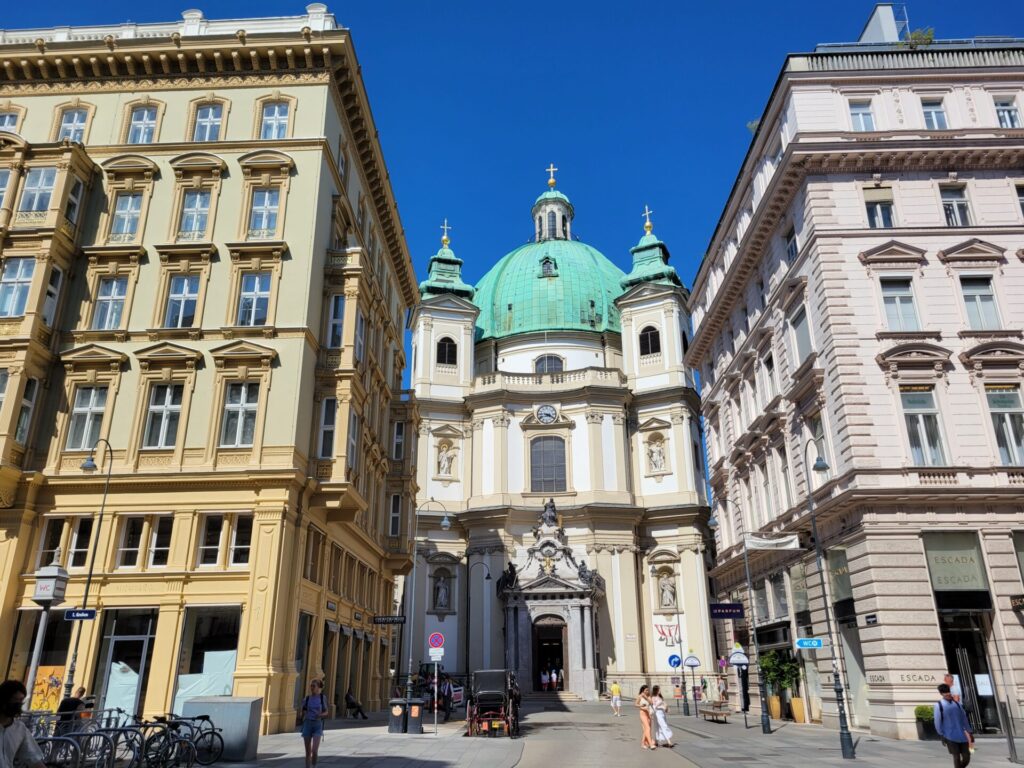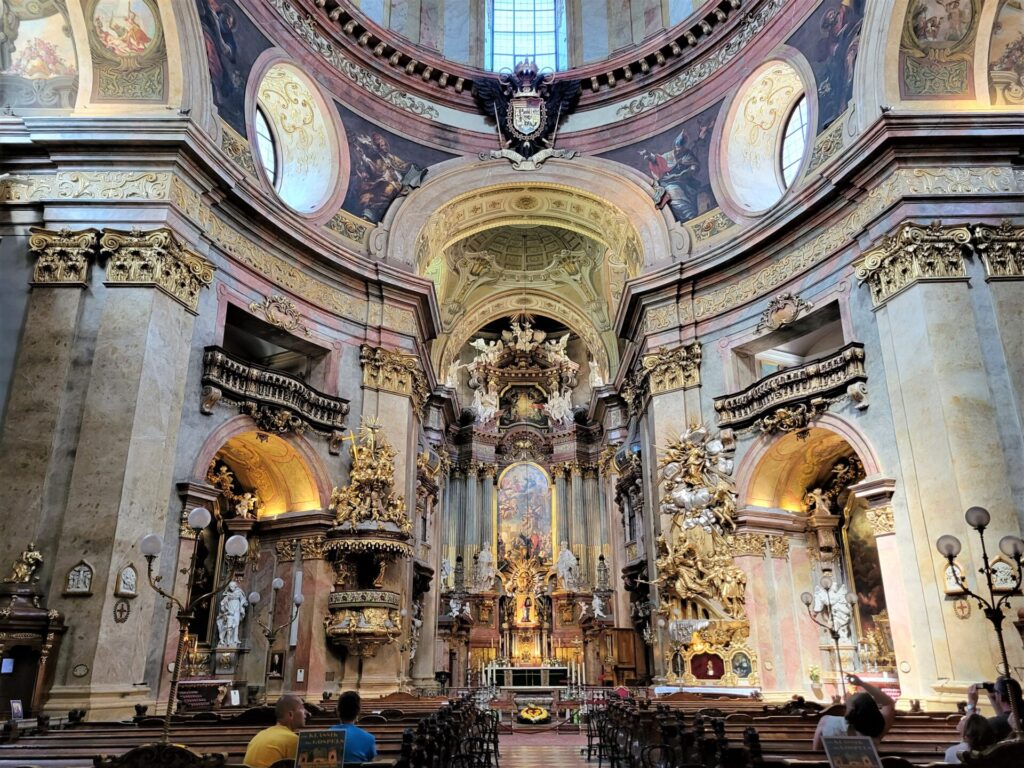 Exploring Neighborhoods
There are many other churches, neat old buildings, and fun architecture that we saw. Vienna really is just a marvelous city to wander around, especially after you've taken in a few of the official sites.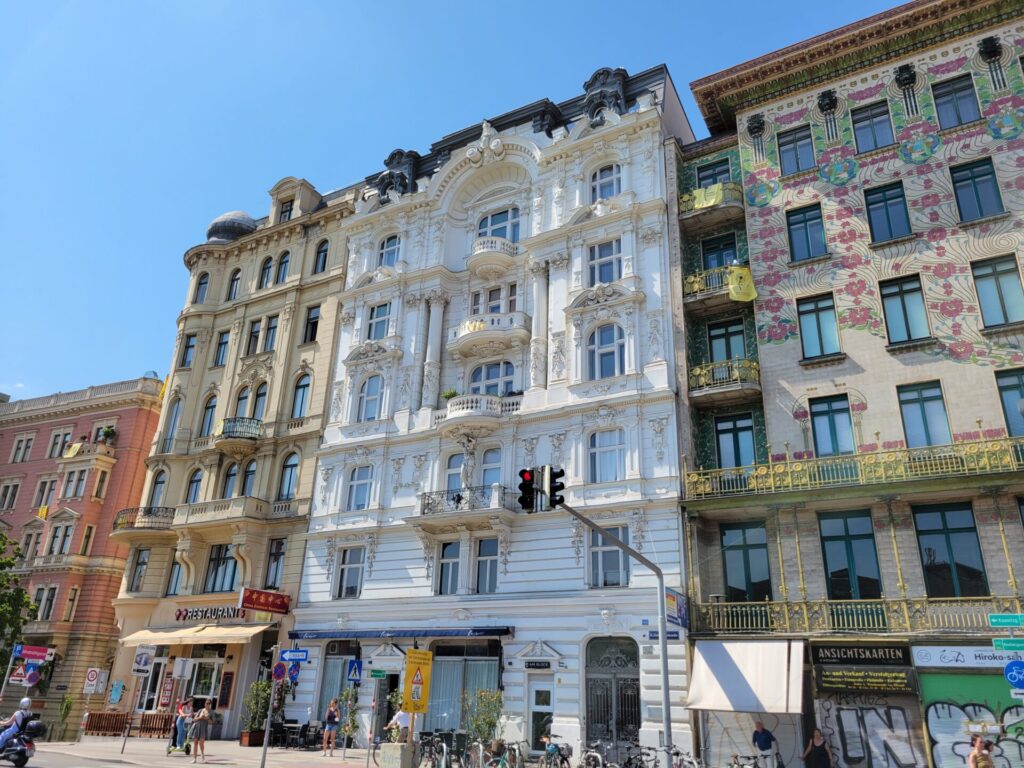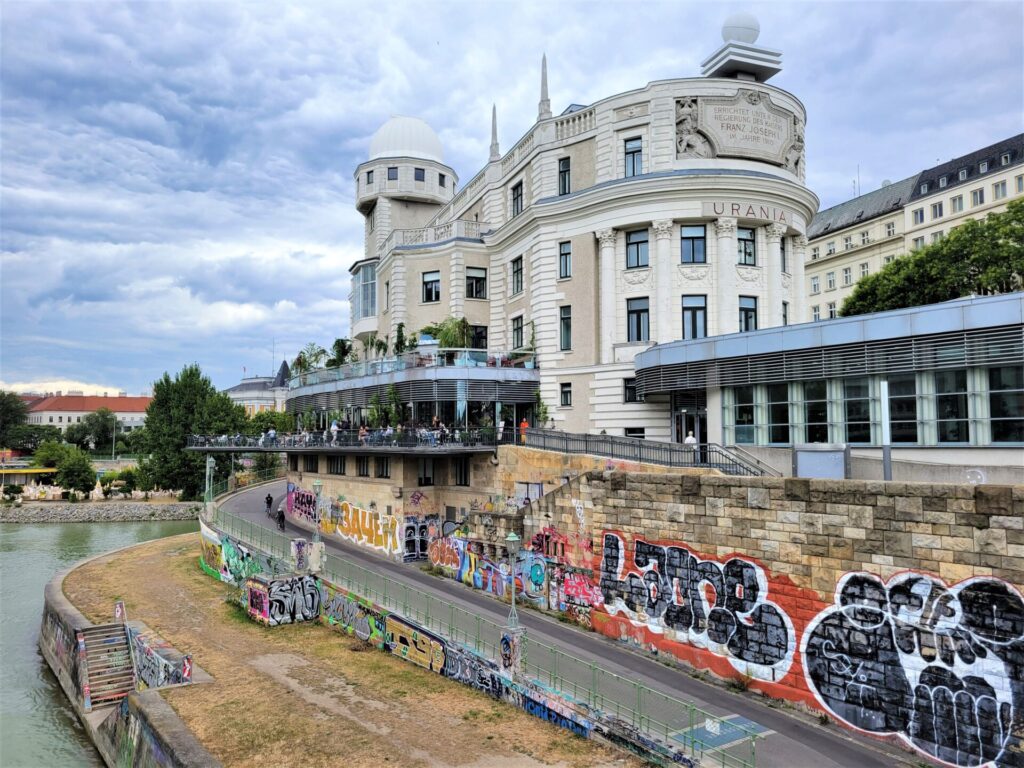 Where We Stayed
We rented an apartment on the west side of the city, about a 30 minute walk from the Museum Quarter and another 10 minutes to St. Stephen's Cathedral and the heart of downtown. It was a pretty small one bedroom, but we scored a great deal, especially in peak season for an in-demand destination like Vienna. We paid just under $1200 for 32 nights in this classic Viennese apartment.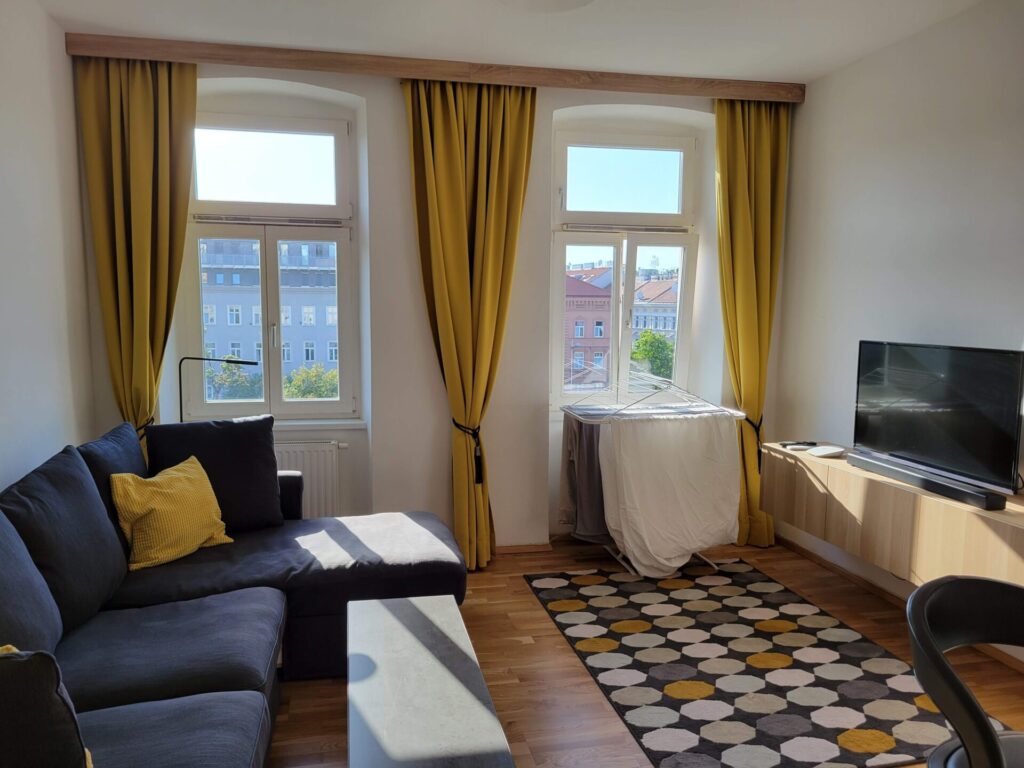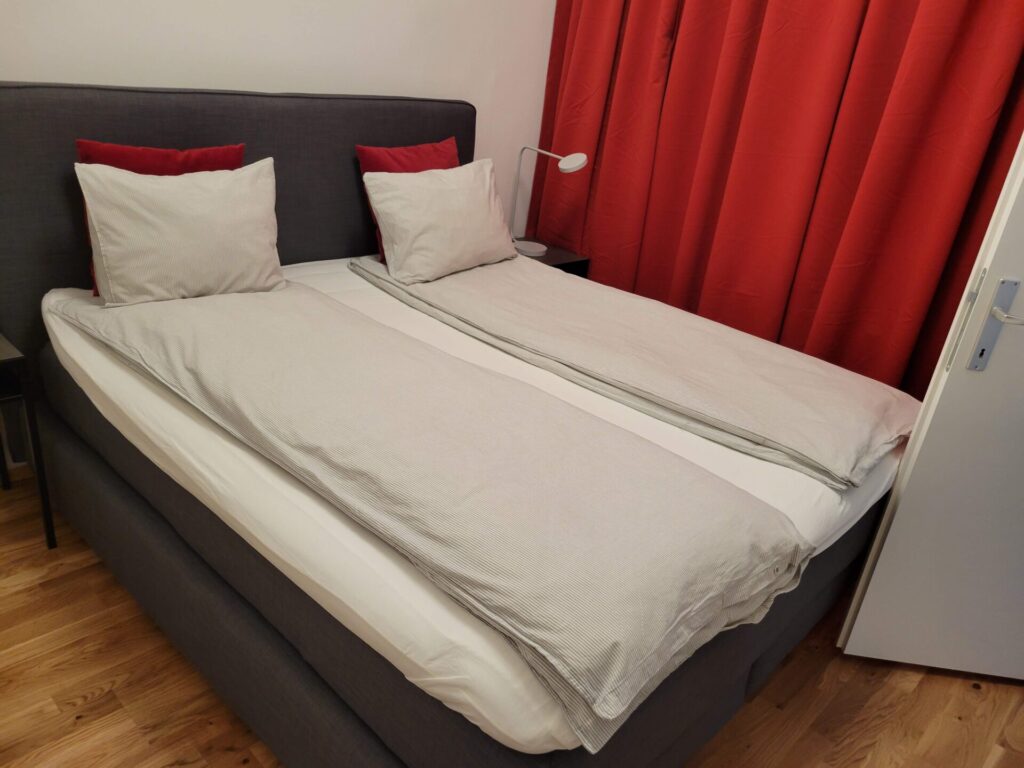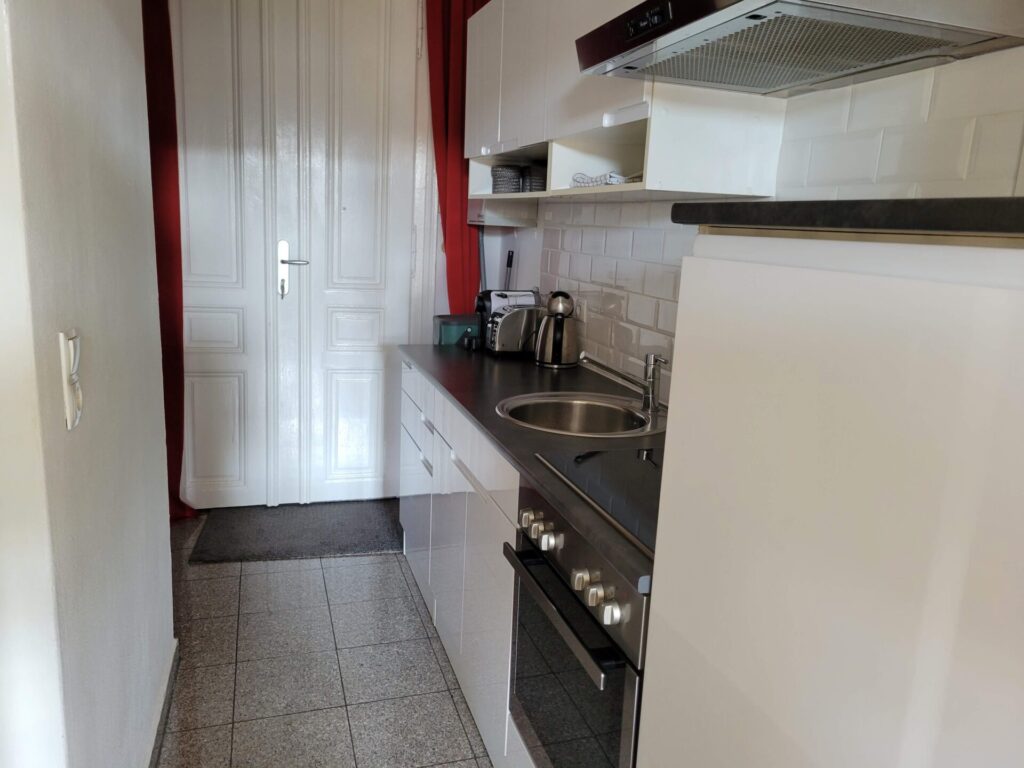 One reason that it was cheap was that it didn't have air conditioning. It's not all that common in Vienna as it rarely gets scorching hot. Naturally, we happened to arrive during a serious heat wave of about 35C (95F). Then, upon checking in, we learned that our apartment didn't even have a fan. When I asked our Airbnb host about where to get one, she sort of ignored my question and instead decided to buy and install a portable air conditioning unit for us. So we kind of lucked out there. We only needed it for a few days, but it was sure nice to have. I also bought the fan, so now the apartment has one of those too.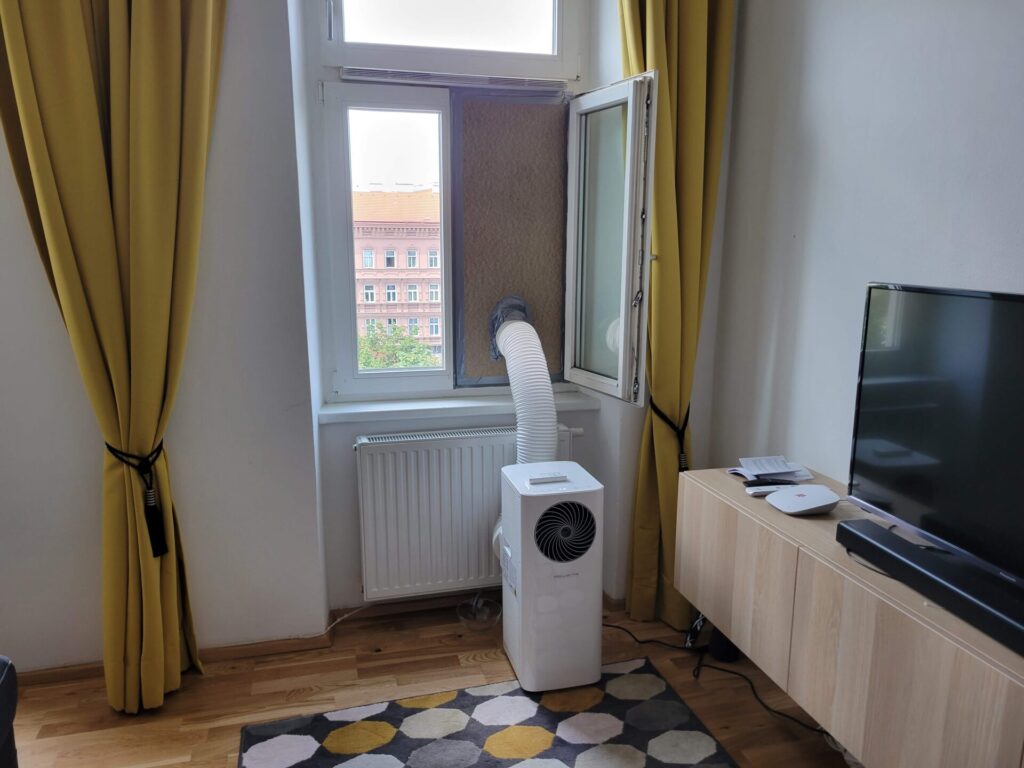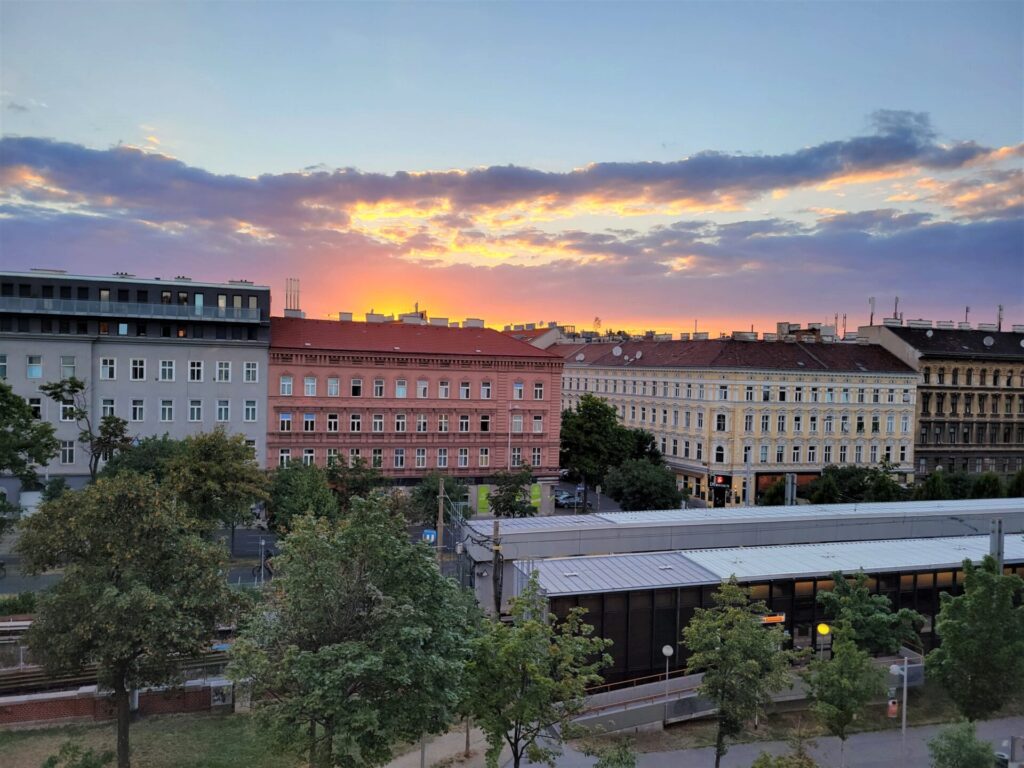 What We Spent
For our 32 nights in Vienna we ended up spending $2596. Major contributing factors to that were of course rent and food, but we also spent over $200 on museums. Hey, it's not cheap being a full time art connoisseur! Adding in our regular monthly bills like Netflix and insurance brought our grand total for the stay to $2814.75.
And speaking of US Dollars, for a brief period during our stay the Dollar strengthened enough to match the Euro for the first time in over a decade. We've been in Europe all year but this was our first foray into the Euro zone. Talk about good timing!
Overall, our return trip to Vienna was a success. The art is simply outstanding and there's a plethora of viewing options. Even a month didn't allow us to see it all. While we had visited some of the museums previously, a six year gap meant that even those felt relatively new. Vienna is certainly in the running for my favorite art city in the world, and it may even hold the title. And of course it's not just art. Almost every aspect of the city is elegant. It's a wonderful city to capture that fancy feeling.