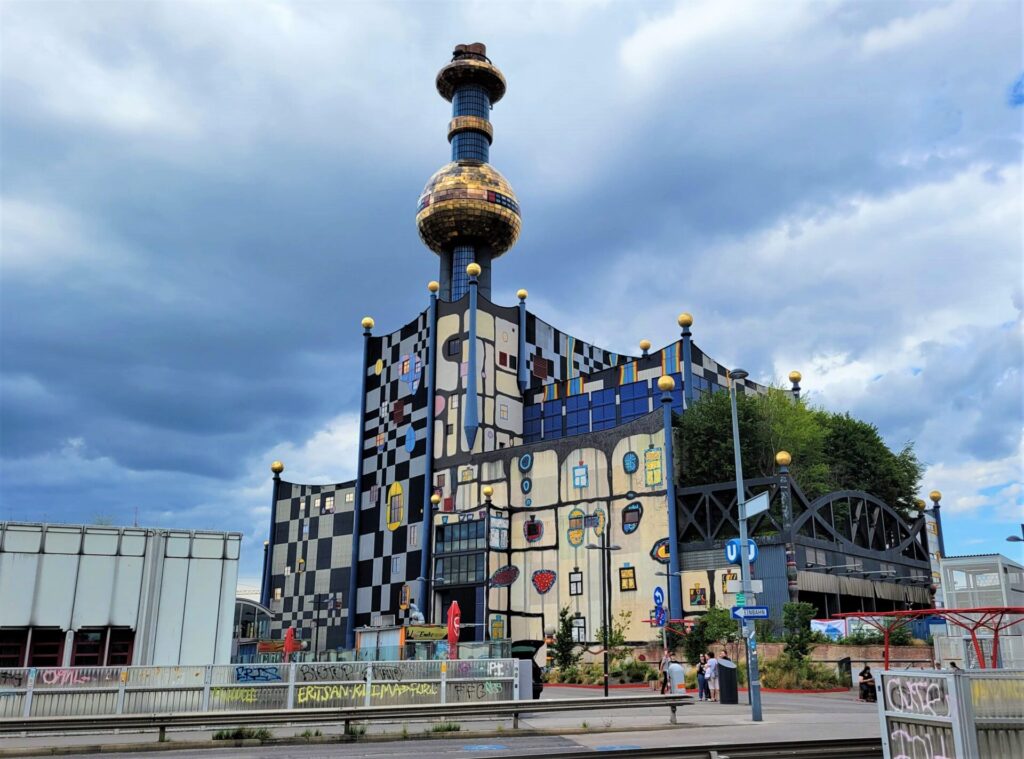 On the north side of Vienna along the edge of the Danube canal sits the Spittelau Incinerator. But don't mistake this thermal waste treatment plant for your ordinary smoke-belching eye sore. Vienna contracted with unconventional artist and architect Friedensreich Hundertwasser to turn it into a work of functional art. His anti-straight line design philosophy is prevalent on every surface of the incinerator. It's the coolest one in existence*.
The curvy lines and colorful decor perfectly serve to transport the viewer into another world. Walking around it is like being inside of a Dr. Seuss book, a Willy Wonka candy factory, or a Tim Burton film. The day we went, the weather assisted in transforming our experience into something even more ominous. The dark, looming clouds helped capture an otherworldly vibe. It was really easy to forget that this is a functioning incinerator and not just a tourist attraction (or a portal to another dimension.)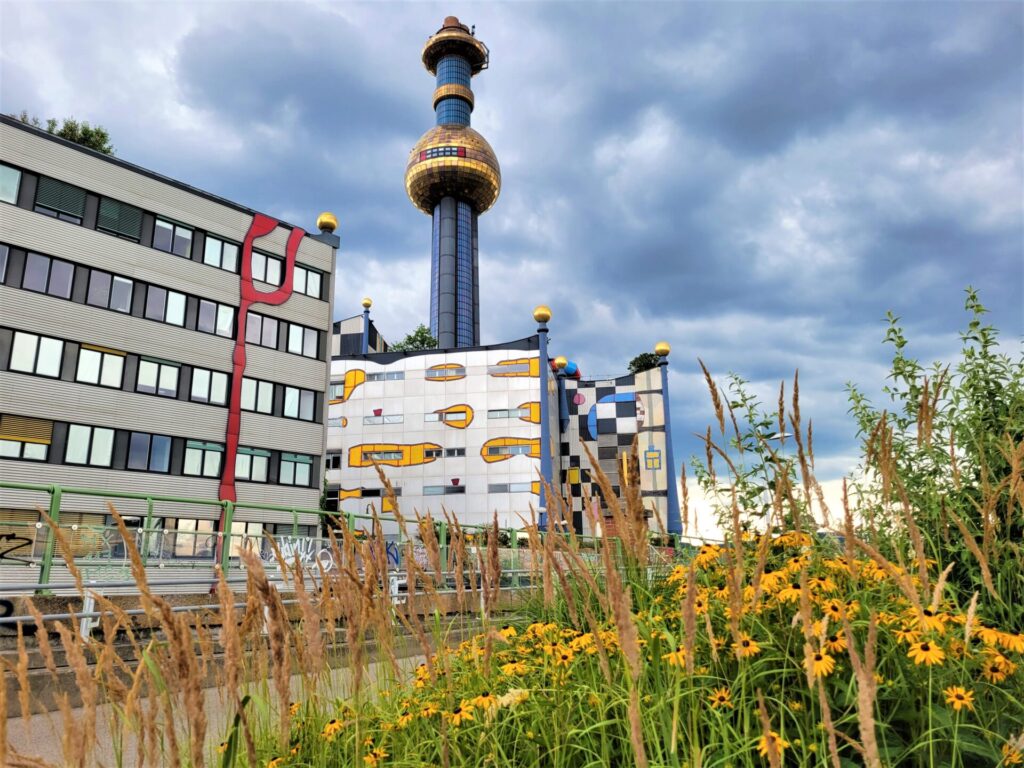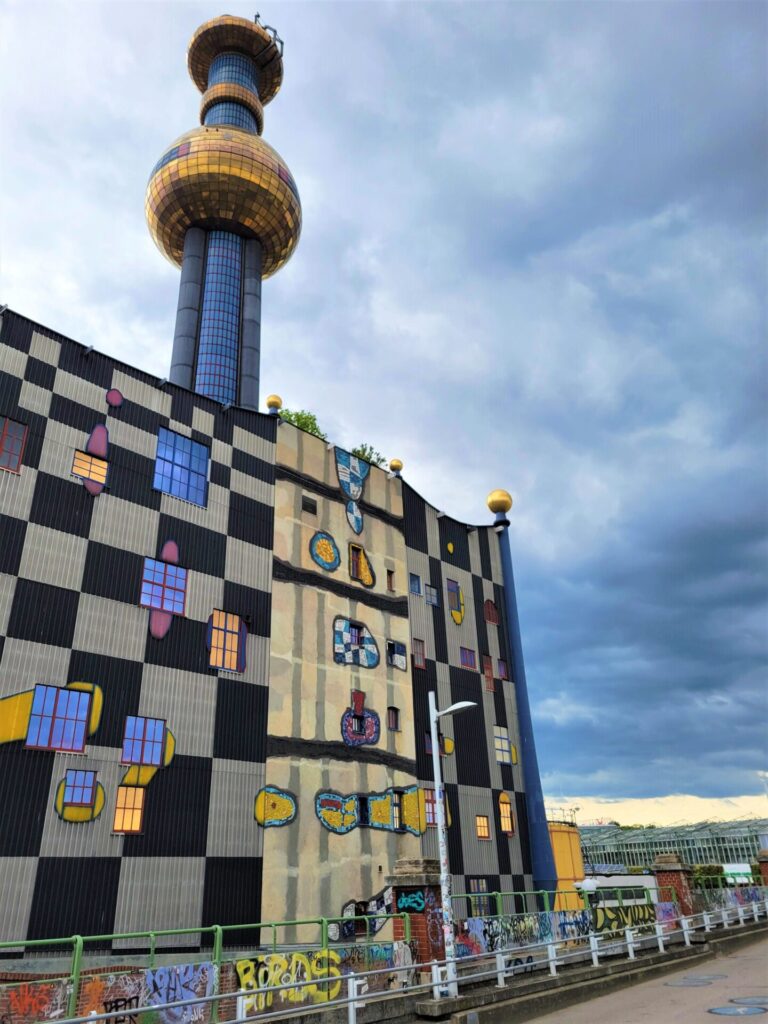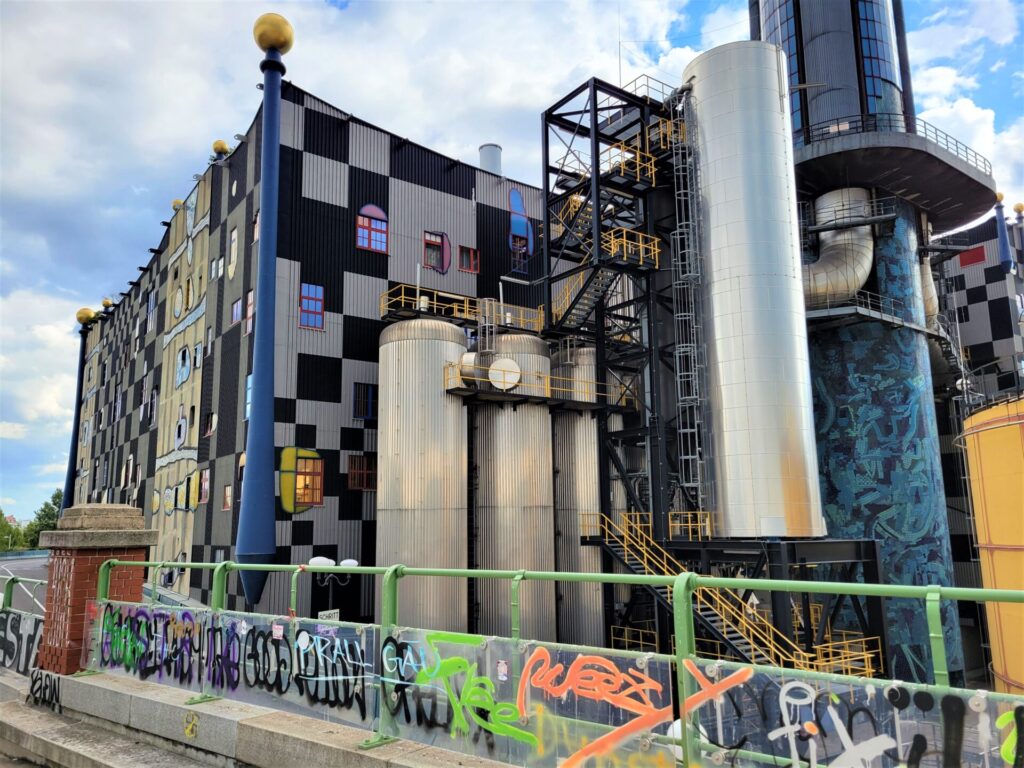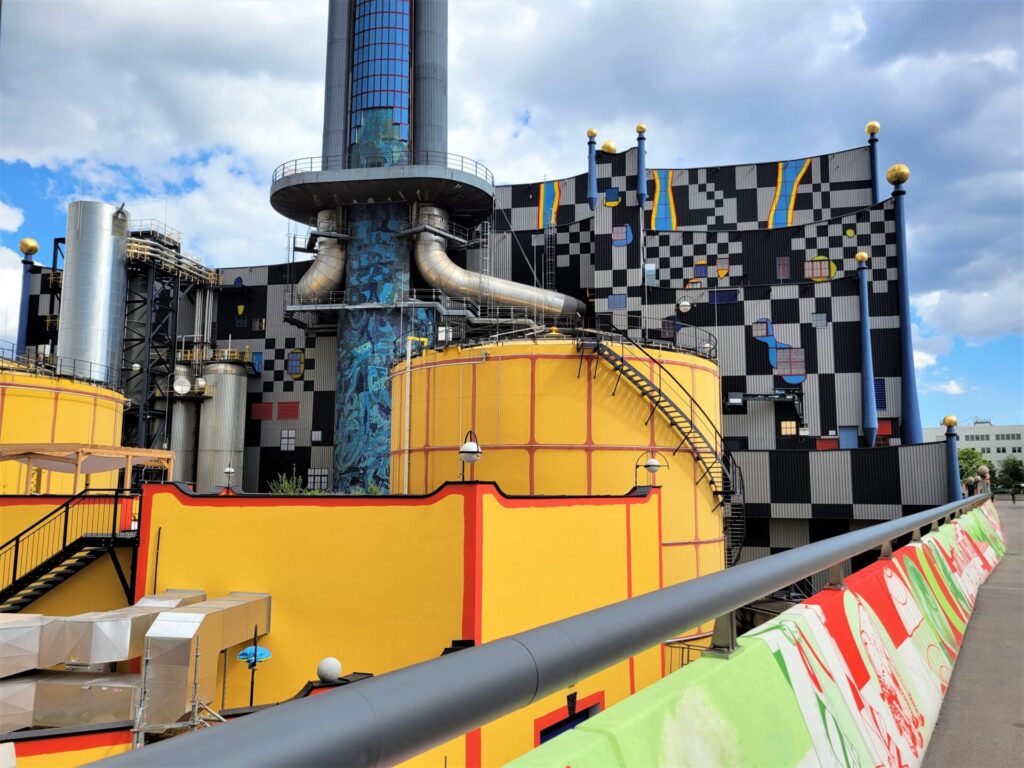 Hundertwasser made his mark in the world by denouncing traditional boring architecture. Despite not starting until age 55, he designed about 3 dozen buildings worldwide. He didn't stick to one type, as his designs include factories, train stations, wineries, museums and apartment buildings, among others. In fact, there's more than one of Hundertwasser's designs in Vienna too.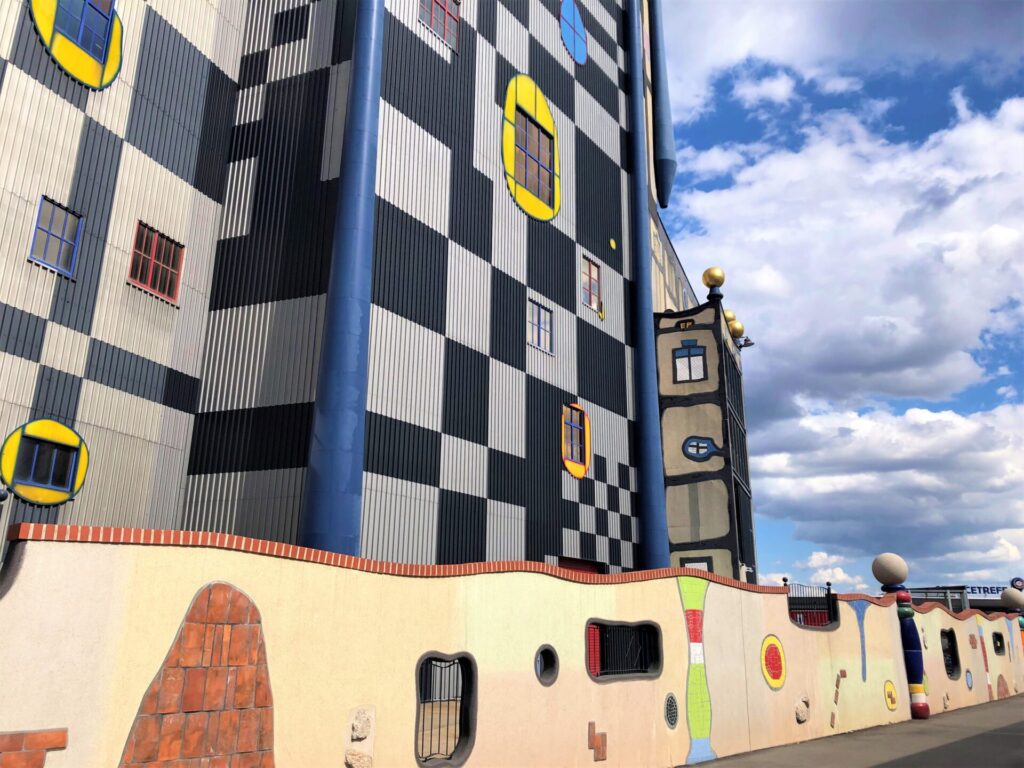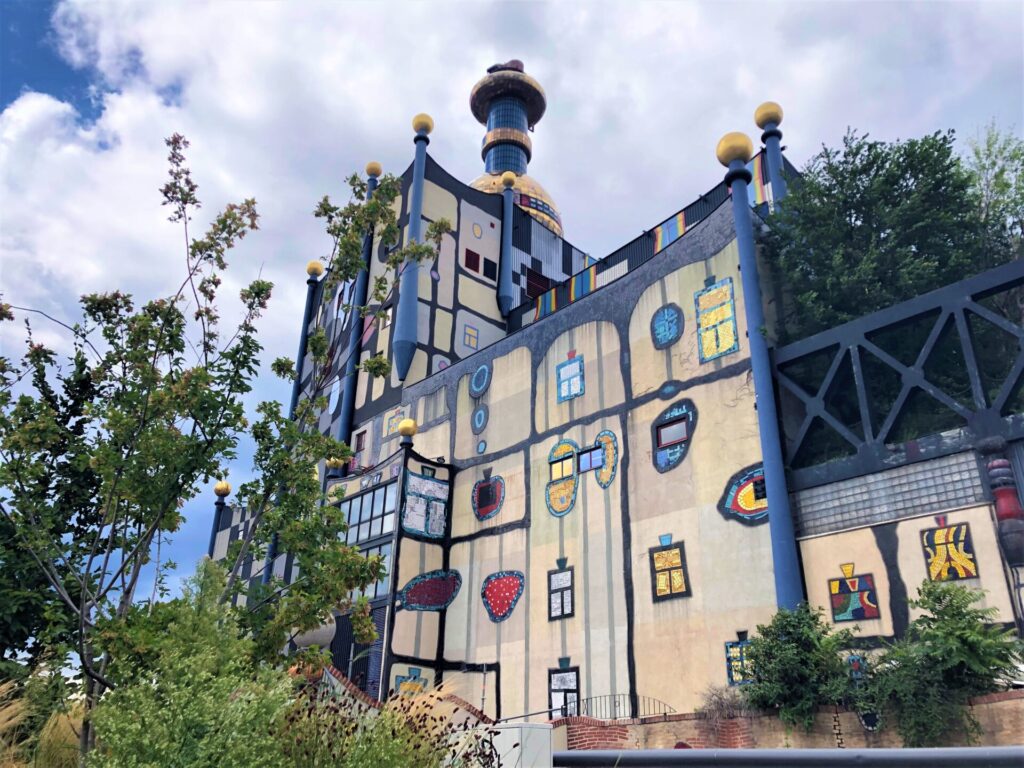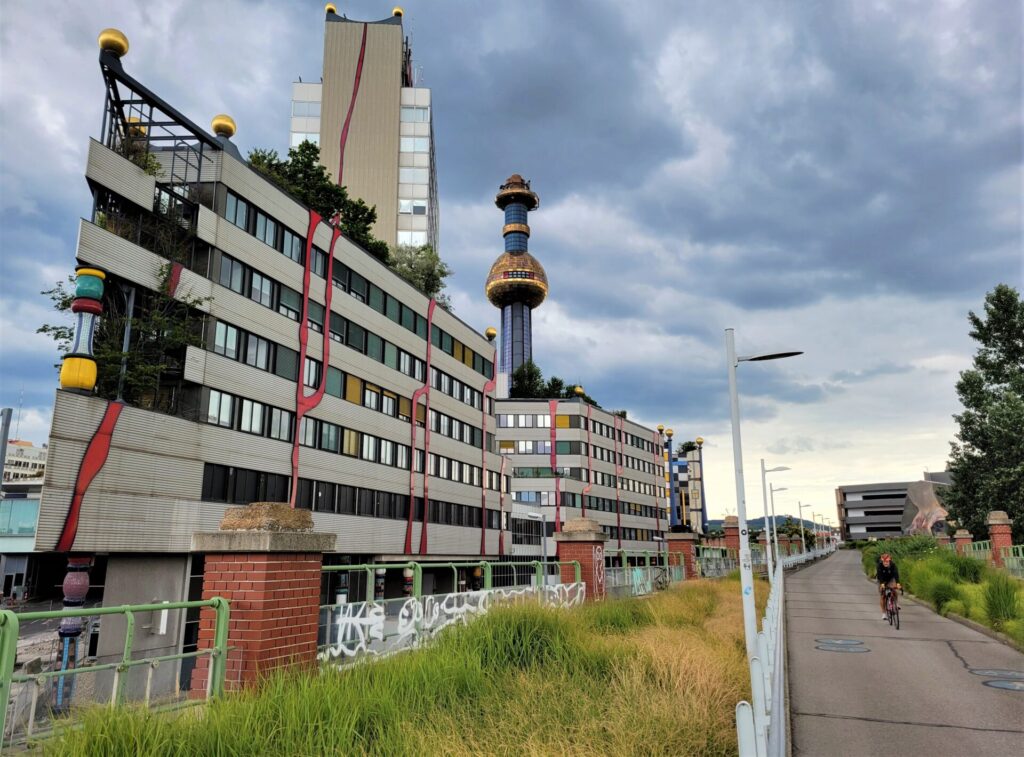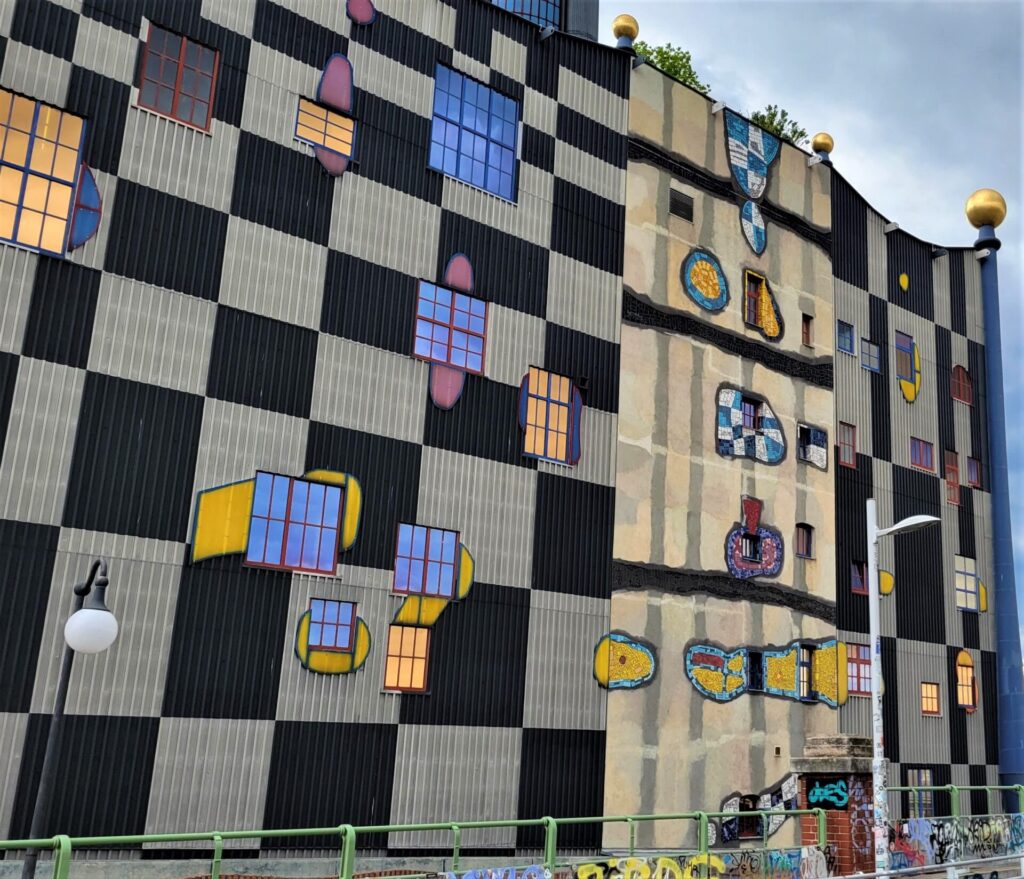 The Hundertwasser House is a residential building also located near the Danube canal. This building is definitely more popular with tourists than the incinerator, and there are plenty of tacky souvenir shops nearby to attest to that. But I suspect its popularity is based on being in a more convenient location, and while it's still pretty neat, it's not quite as awe-inspiring as the massive incinerator.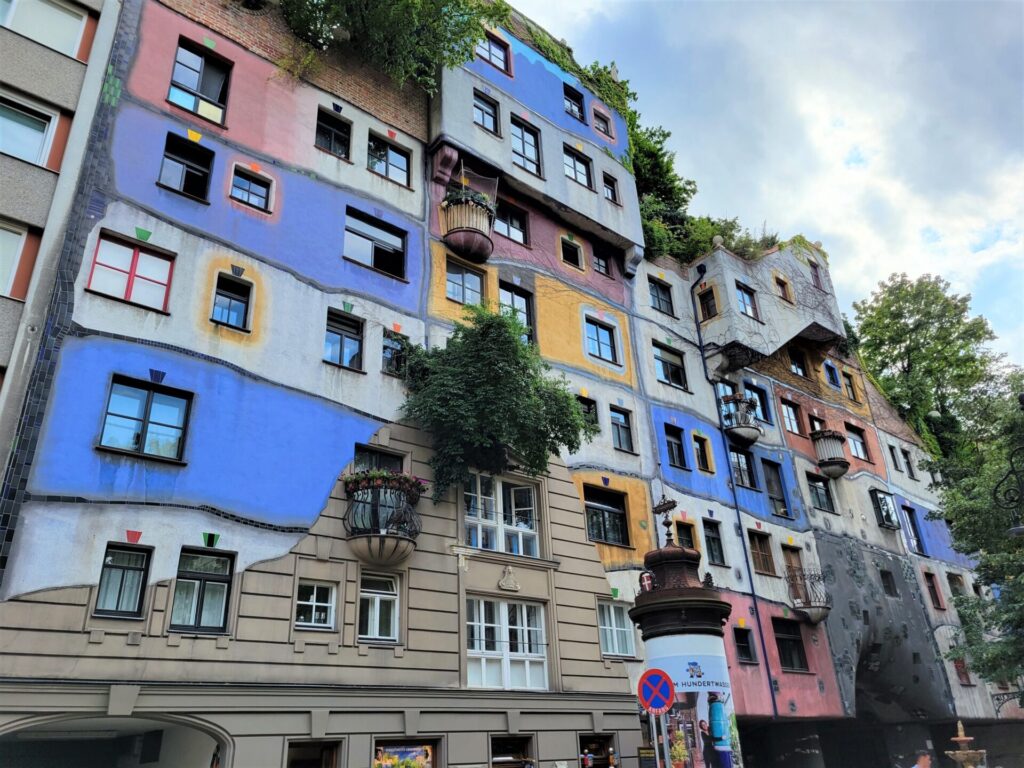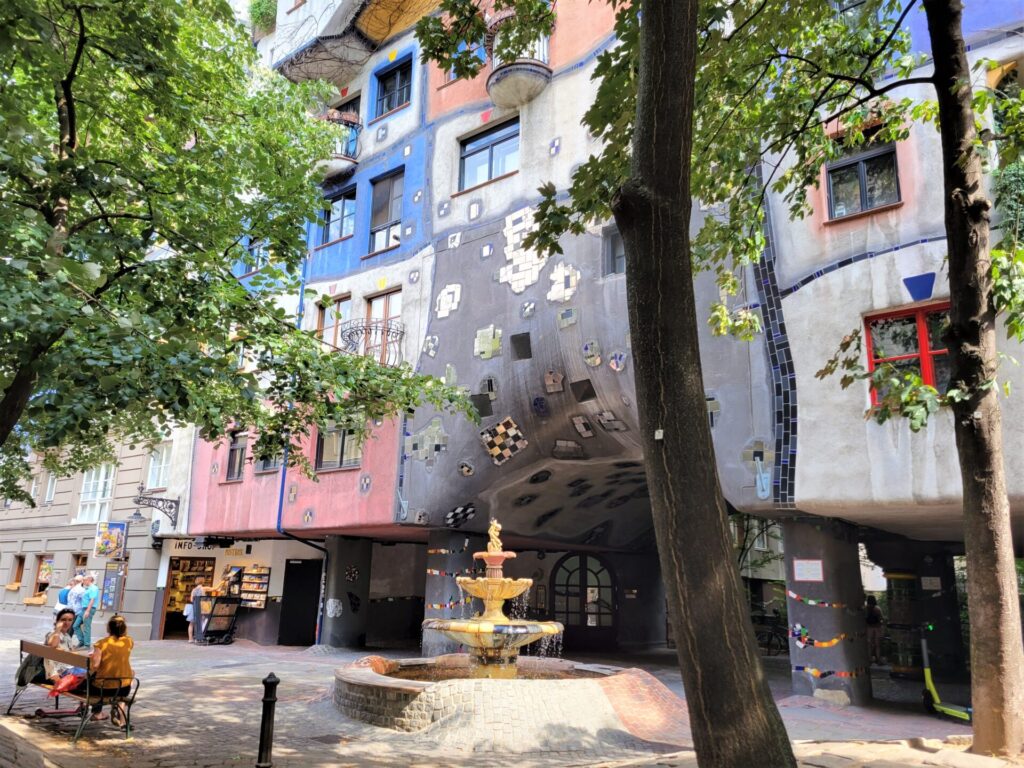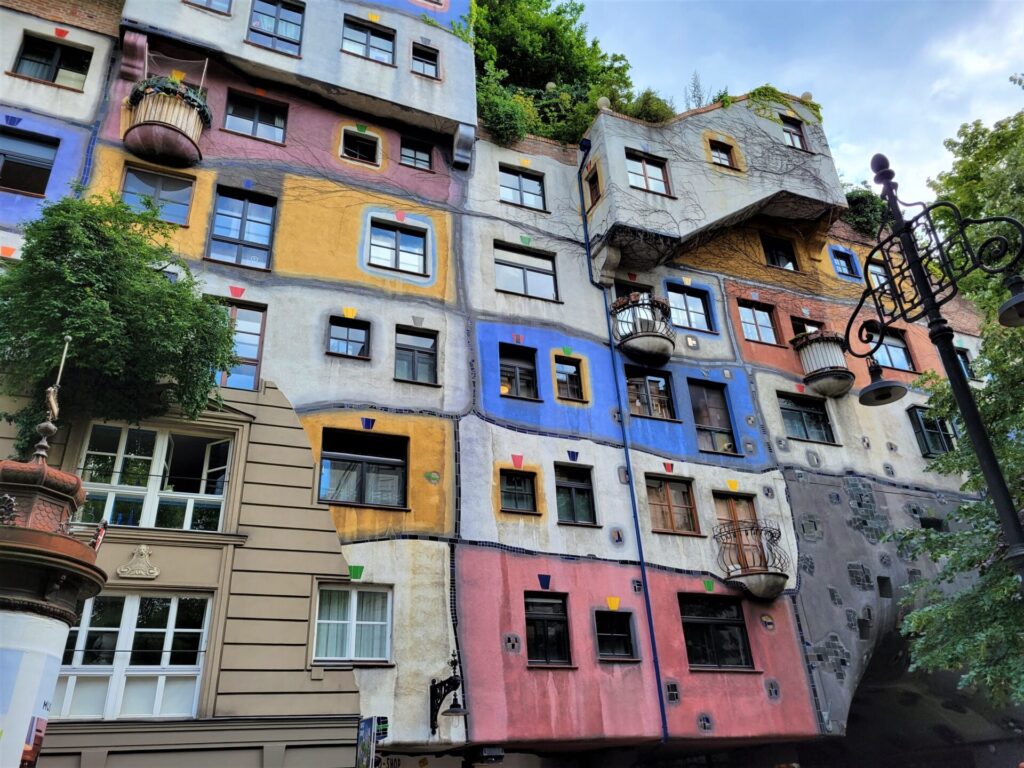 Seeing both on the same day can make for a great alternative art outing. Travel between the two buildings is a little under 3 miles (4.6km) via the Danube canal mixed use path. While there are plenty of bikes on this trail, walkers get the best views. The walls on both sides of the river are filled with fun graffiti street art. If you're lucky, you might even catch an artist in action.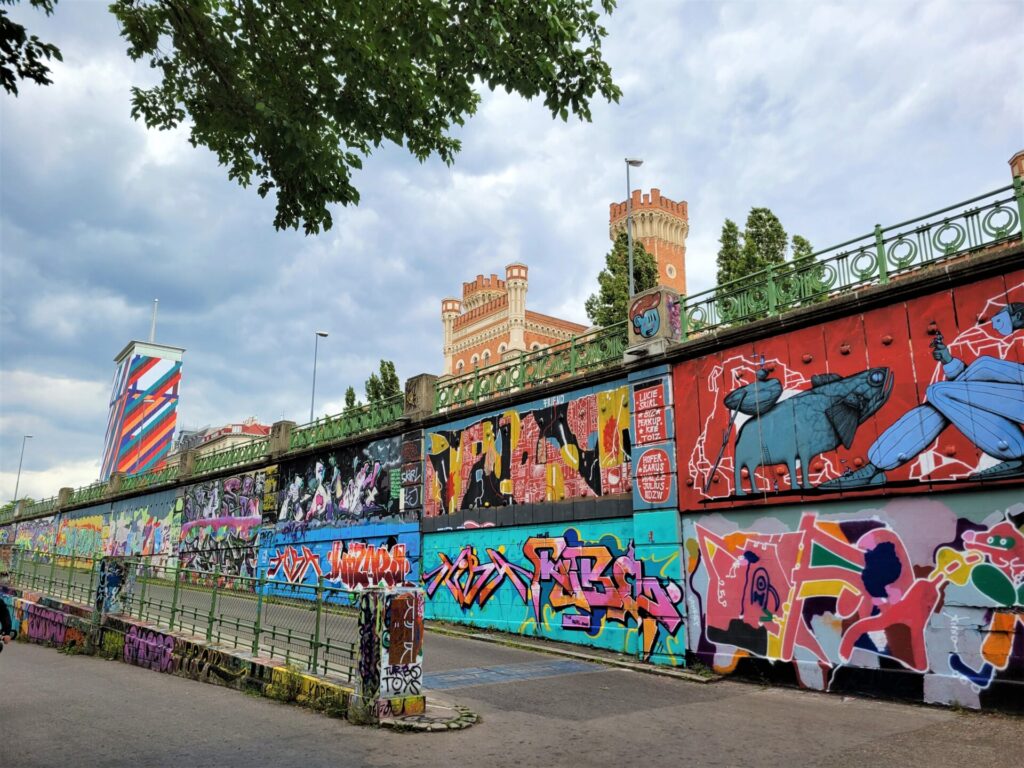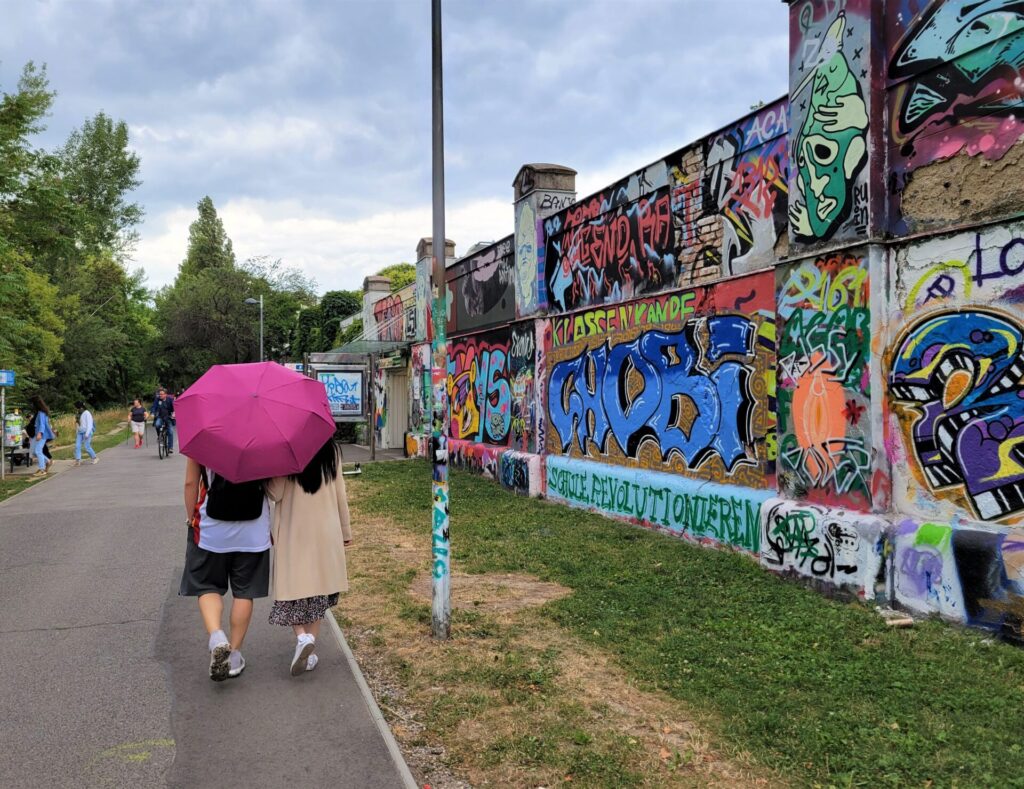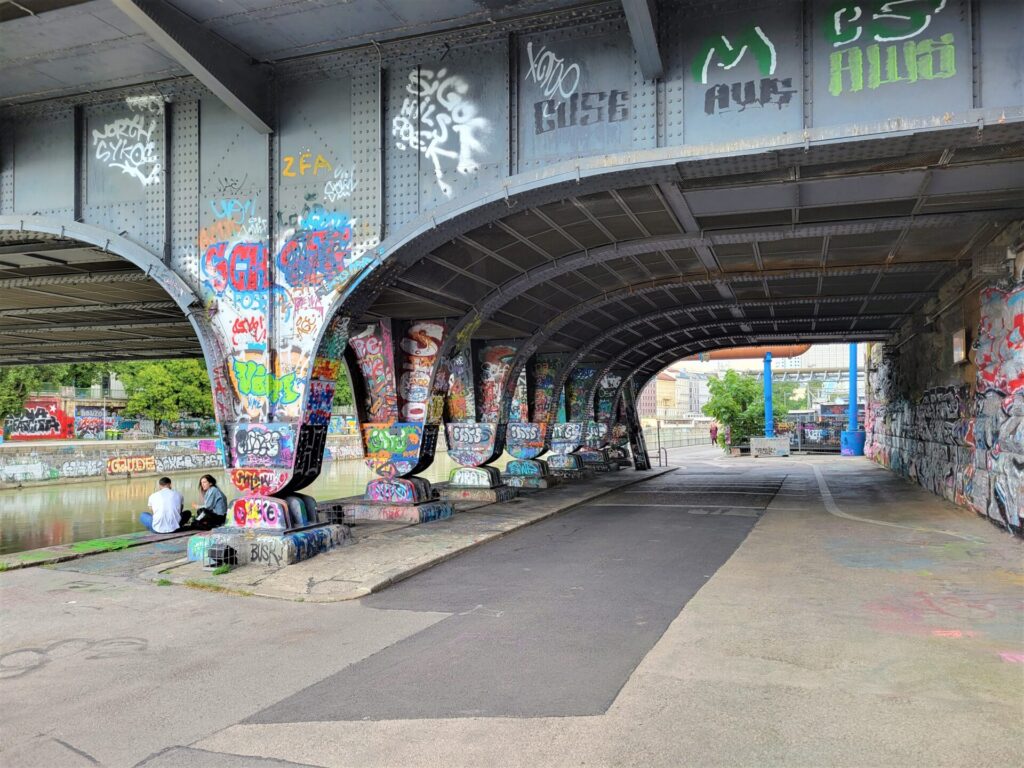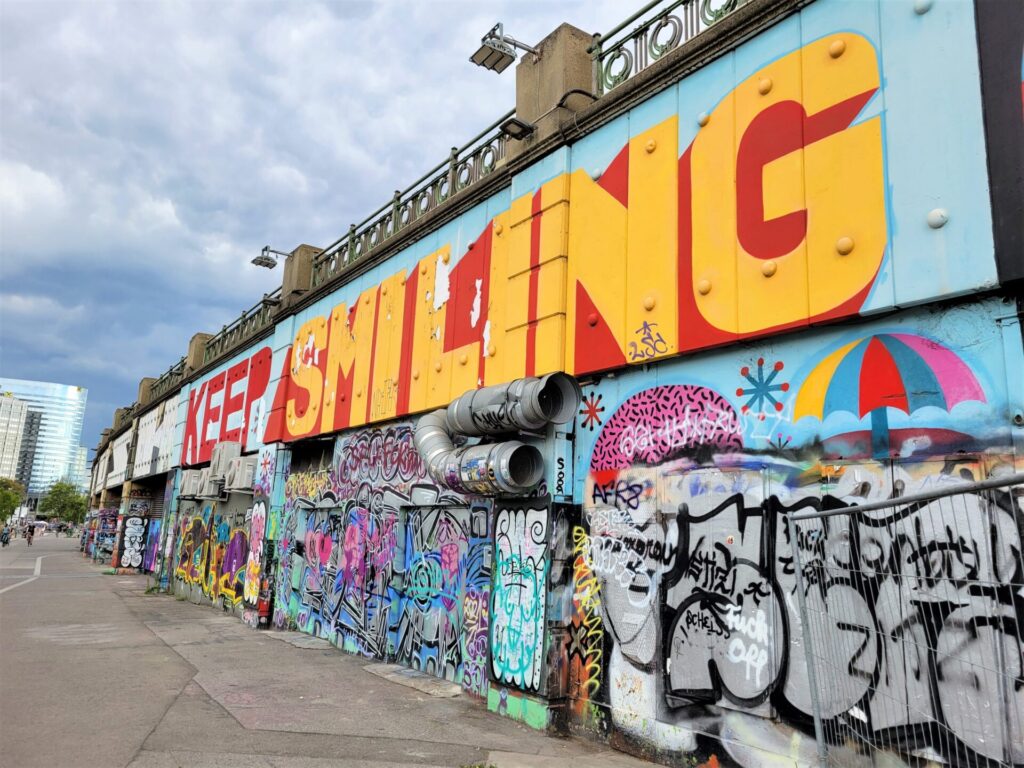 Vienna has plenty of traditional art to enjoy. Its classical architecture is a sight to behold as well. But sometimes it's nice to mix it up a little, and Hundertwasser is a master in that regard. It's odd that a city can boast of their amazing incinerator, but Vienna can do just that.
*Hundertwasser also designed an incinerator in Osaka, Japan that happens to look pretty cool as well. It's hard to say for certain whether Vienna's or Osaka's is actually the coolest in the world, but Vienna's is definitely the original coolest, as it was built a decade prior.
— Sorry, but the comments on this post are closed due to an abundance of spam —