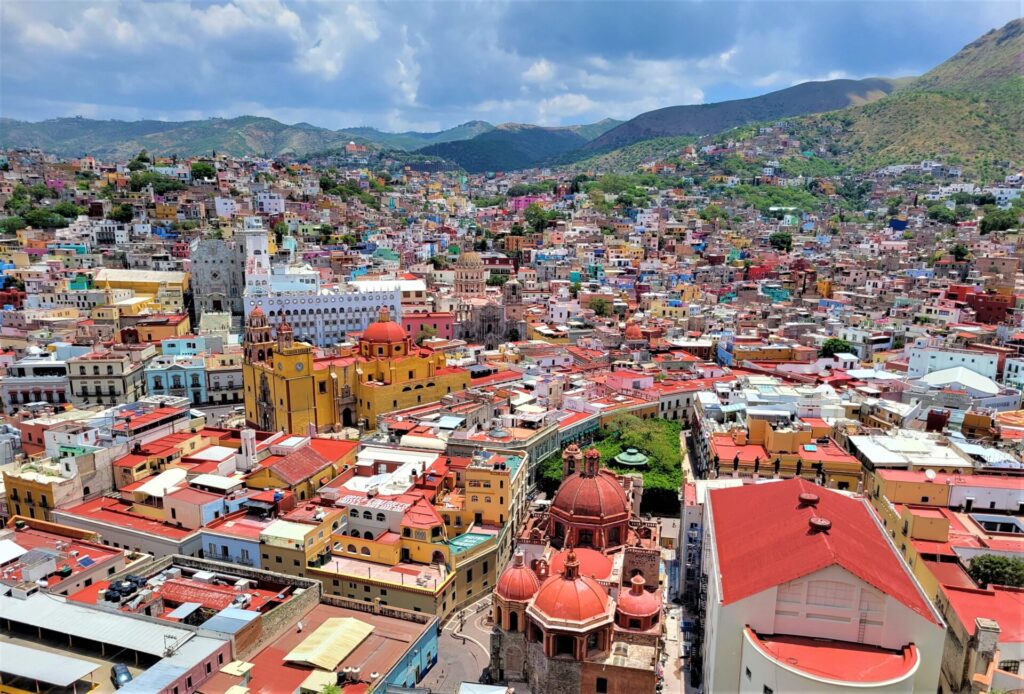 Guanajuato is a colorful city sandwiched into a narrow valley in the mountains. Most of the houses are painted with bright hues, making it a photographer's paradise. There are countless winding lanes, city viewpoints, and fun places to climb above the downtown. Despite being a popular tourist destination, Guanajuato still retains its friendliness and charm.
We stayed four weeks in the city of Guanajuato, which is the capital of the state of Guanajuato. The city proper only has a population of 70,000, although the metro area is around 200,000. We found that the snaking streets and somewhat confusing layout make the city feel bigger than it is. Despite its smaller size, we didn't have much trouble entertaining ourselves during our stay. We also took so many pictures that narrowing them down for this post proved to be a real challenge. It's a city that's just made to be photographed.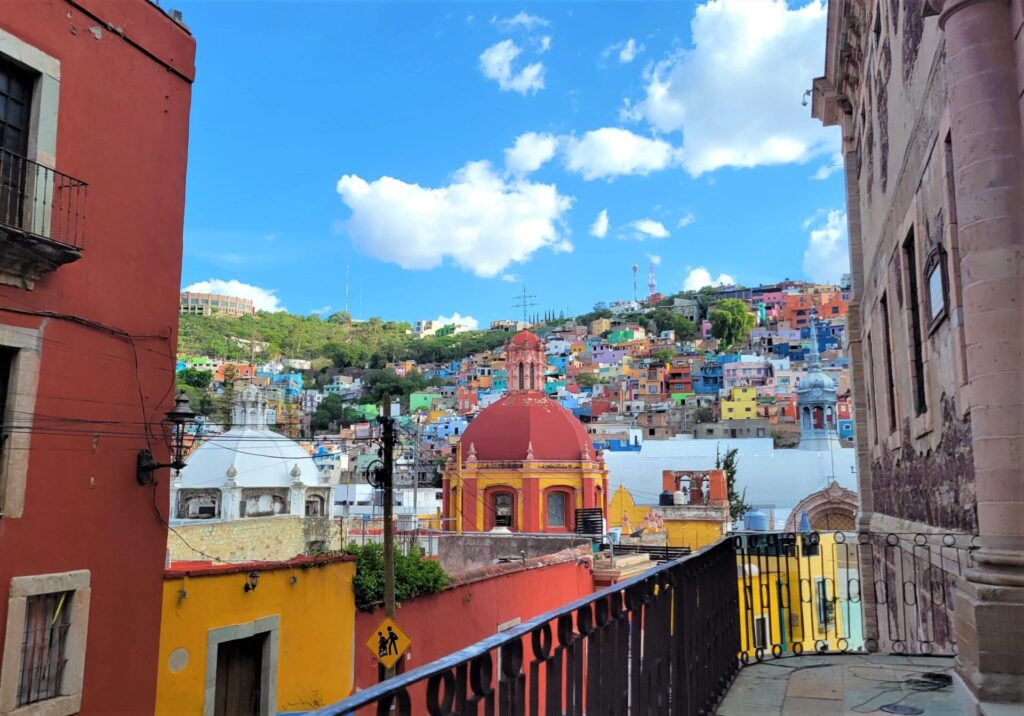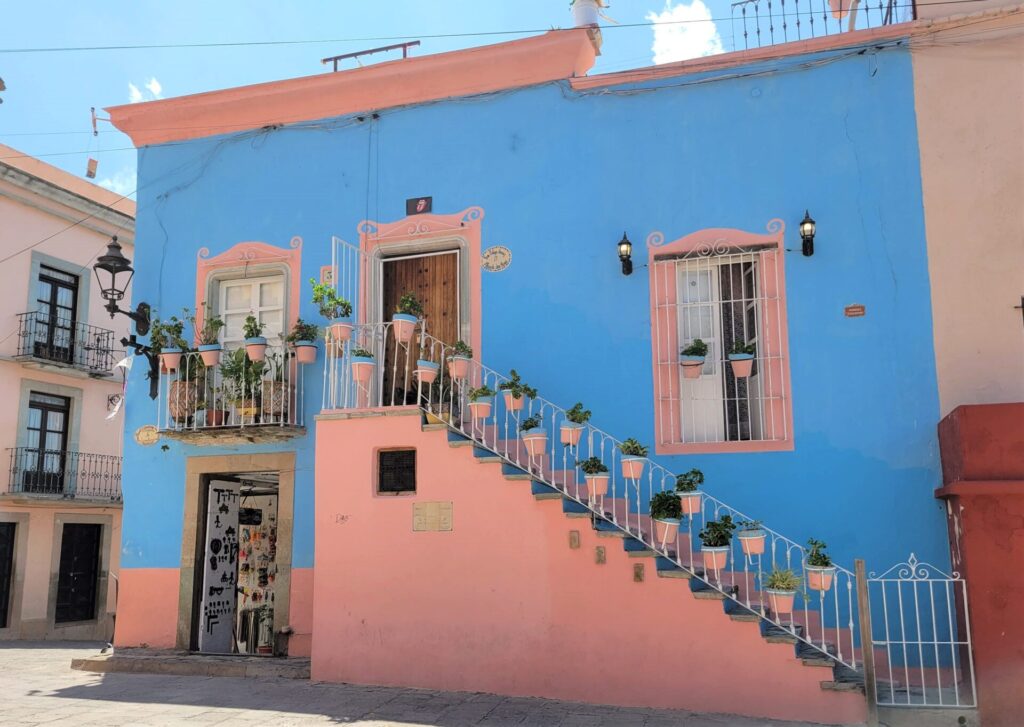 Similar to León, visiting Guanajuato is a lot easier with some basic Spanish language skills. There are more English speakers here, but they are still few and far between. After 2 months in Mexico, our Spanish is definitely improving, but we still often find ourselves in a bonus nachos type situation. But a good attitude and a willingness to try go a long way. People are patient with us and when necessary, we can always enlist the help of Google Translate to make our communication successful.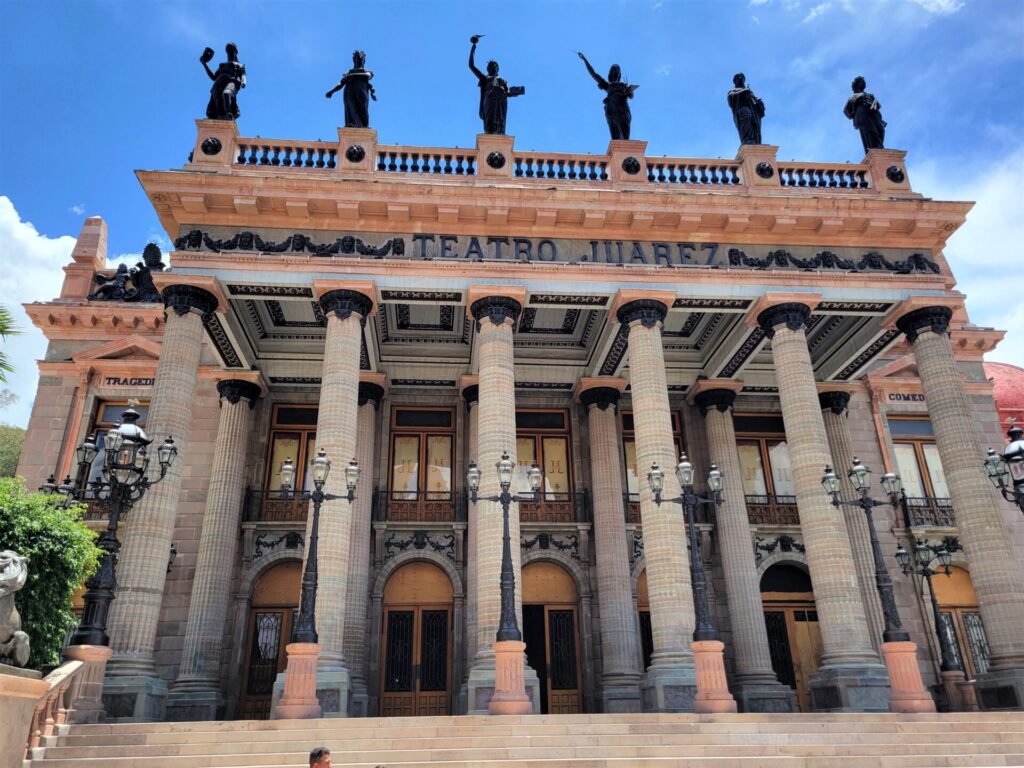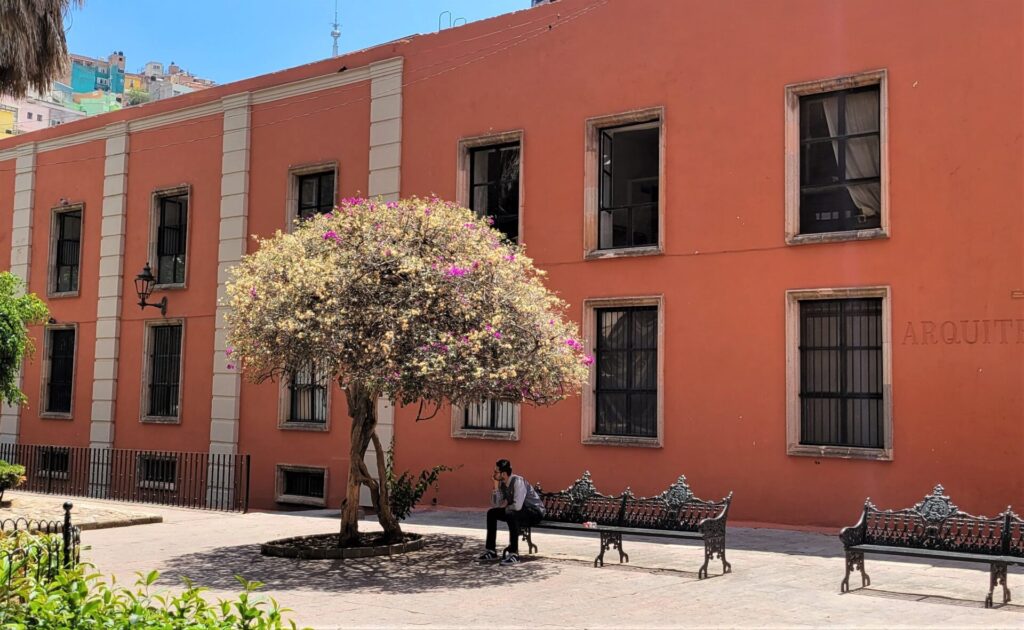 What We Did
A lot of our time was spent just wandering around and getting lost. Guanajuato is a great town to do that in, especially if you're not afraid of getting a little workout. Climbing hills at 6700 feet of elevation definitely challenged our fitness levels. And it's almost impossible to not be climbing if you're anywhere outside of the immediate downtown area, as very little of it is flat. We also found a number of interesting museums, although we skipped the most popular one, the Mummy Museum. That's just a little too creepy for us and I don't really understand the appeal.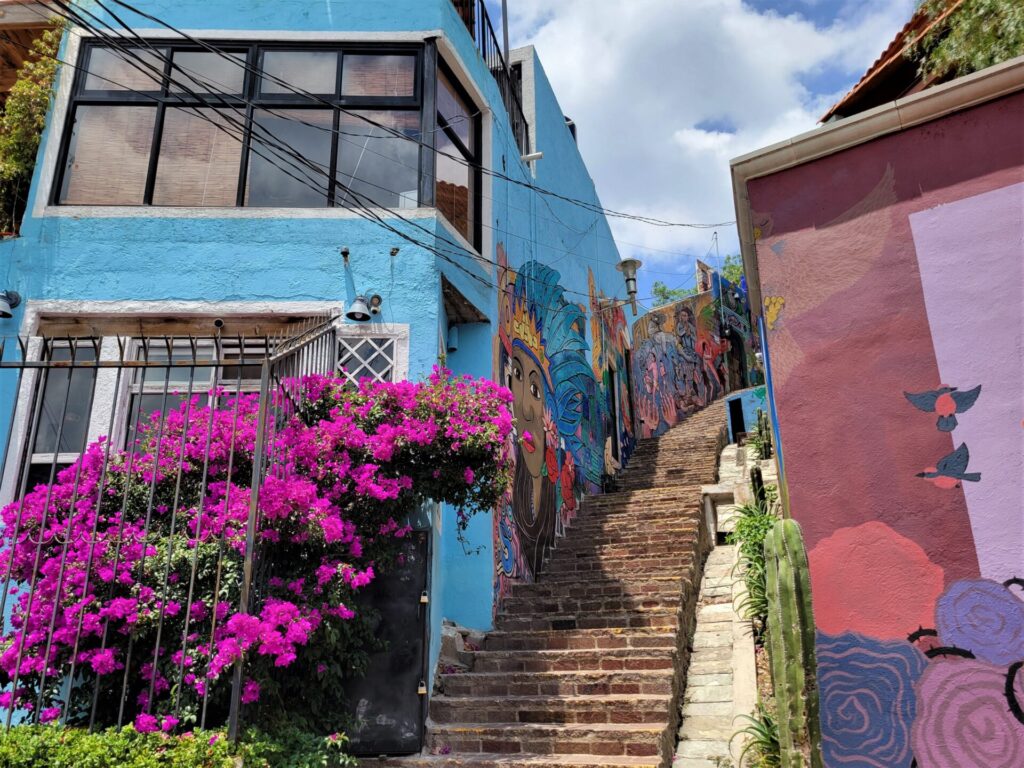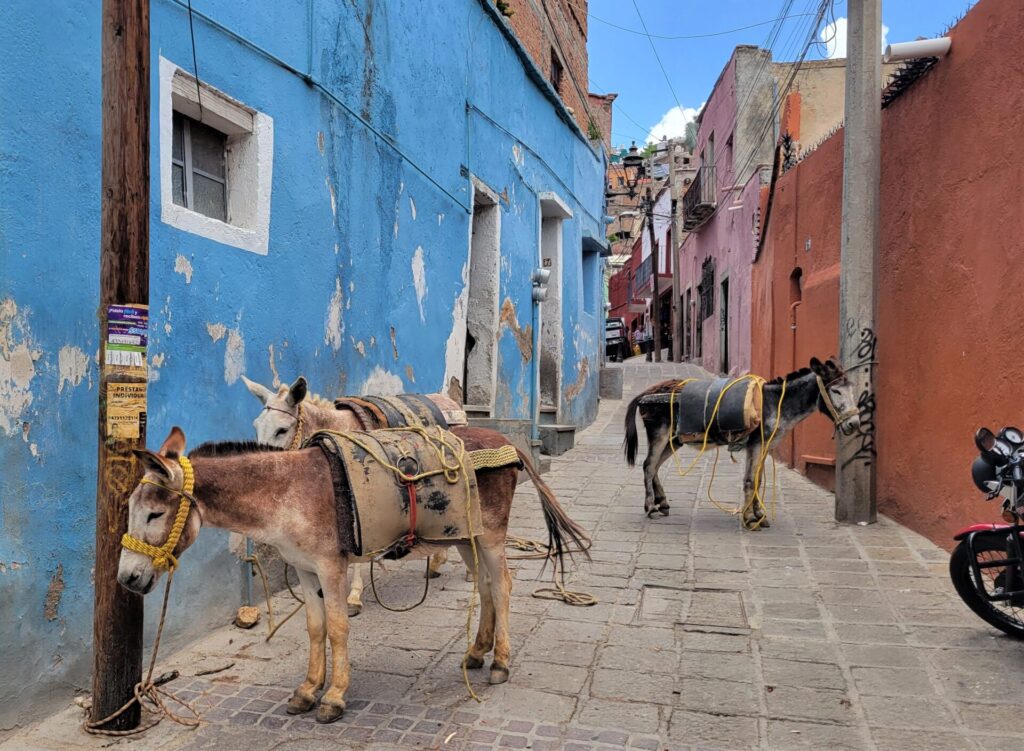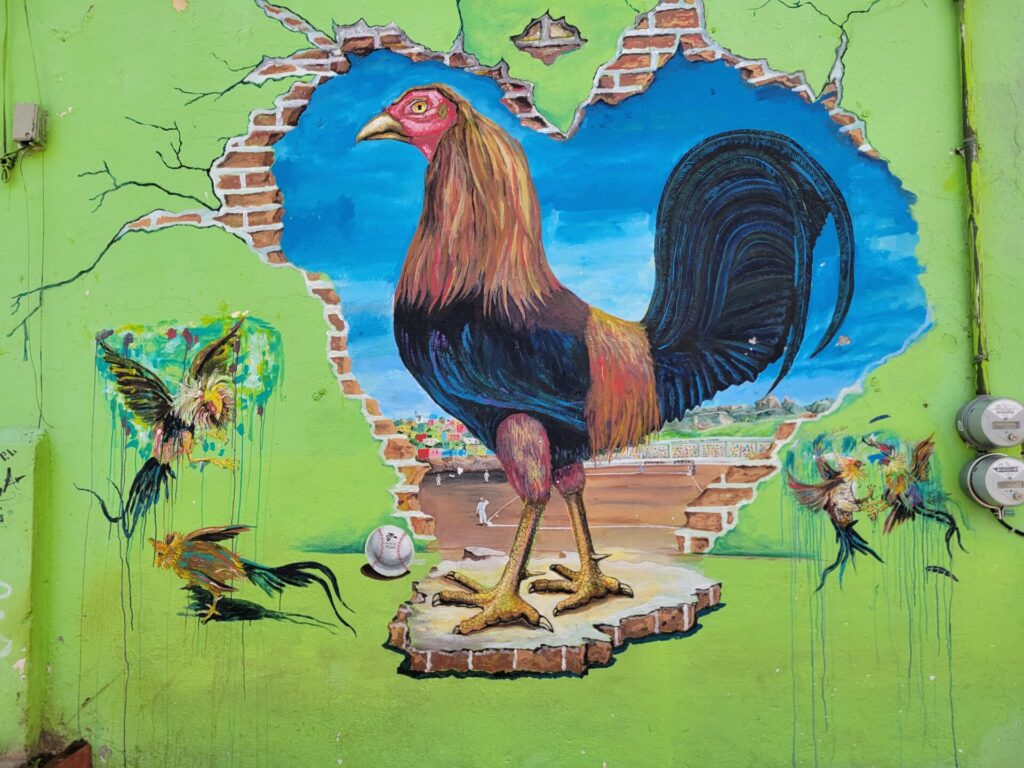 Diego Rivera House
The house where famed artist Diego Rivera lived from birth to 6 years old was turned into a museum showcasing his art. When I think of Diego Rivera paintings, I think of rounded shapes and contoured lines. Surprisingly to me, he also experimented with completely opposite styles of painting, like cubism. Observing the variety of styles and his transition over the years was my favorite part of this small museum. They had multiple "no photos" signs in each room, so you'll have to go check it out for yourselves, or view his wikipedia page where there are multiple examples of his cubist period work (although none of which were the ones featured in the Diego Rivera House). It was about $2 to enter and certainly worth the hour we spent there.
Museum of Contemporary Art
Just down the street from the Diego Rivera House is the Museum of Contemporary Art. We walked by often, as we were staying nearby, but found this museum closed for the first 3 weeks of our stay. I think they were installing a new exhibit, or maybe the hours on Google Maps just aren't up to date. It seems like they might only be open on weekends. Luckily we were able to wander by and see that they were open before the end of our time. The $1.30 entry fee got us access to the small museum that has some interesting pieces.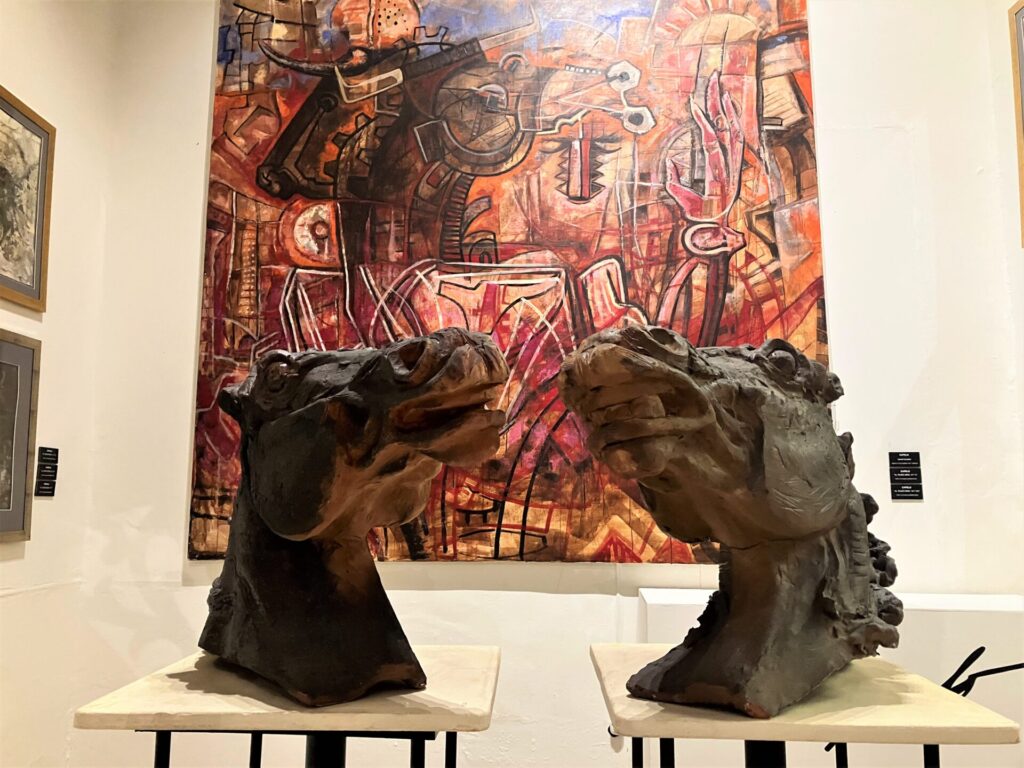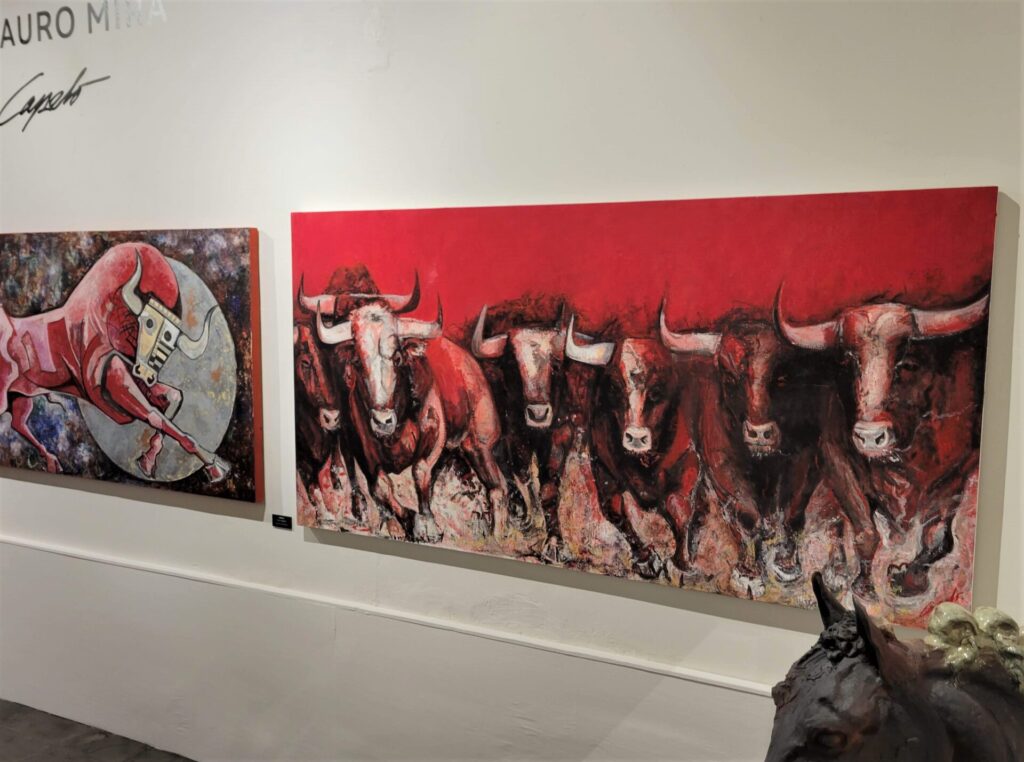 Don Quixote Tributes and Museum
Guanajuato is the self proclaimed Cervantes Capital of the Americas. Every autumn they host a weeks long celebration of author Miguel Cervantes, and since Don Quixote is by far the most famous book of Cervantes, it's mostly a tribute to that classic novel. In town there are multiple statues of Don Quixote, some with his sidekick Sancho Panza. There's even a full museum dedicated to artwork inspired by Don Quixote. And you know what, it was really well done. We both enjoyed it much more than we thought we would.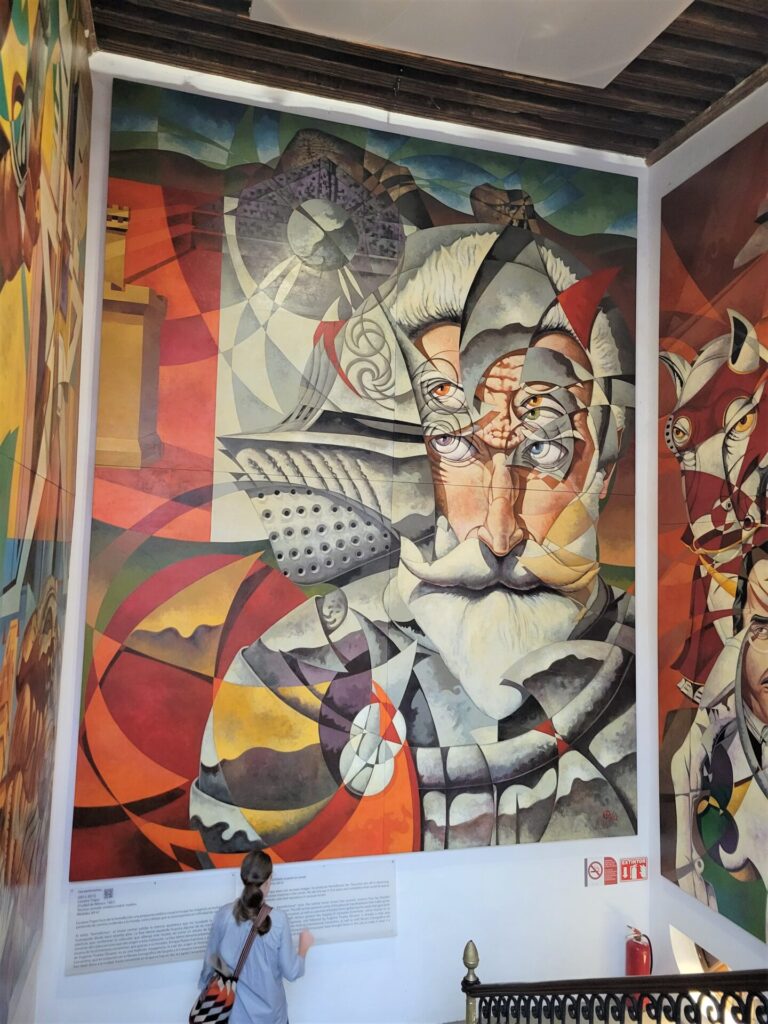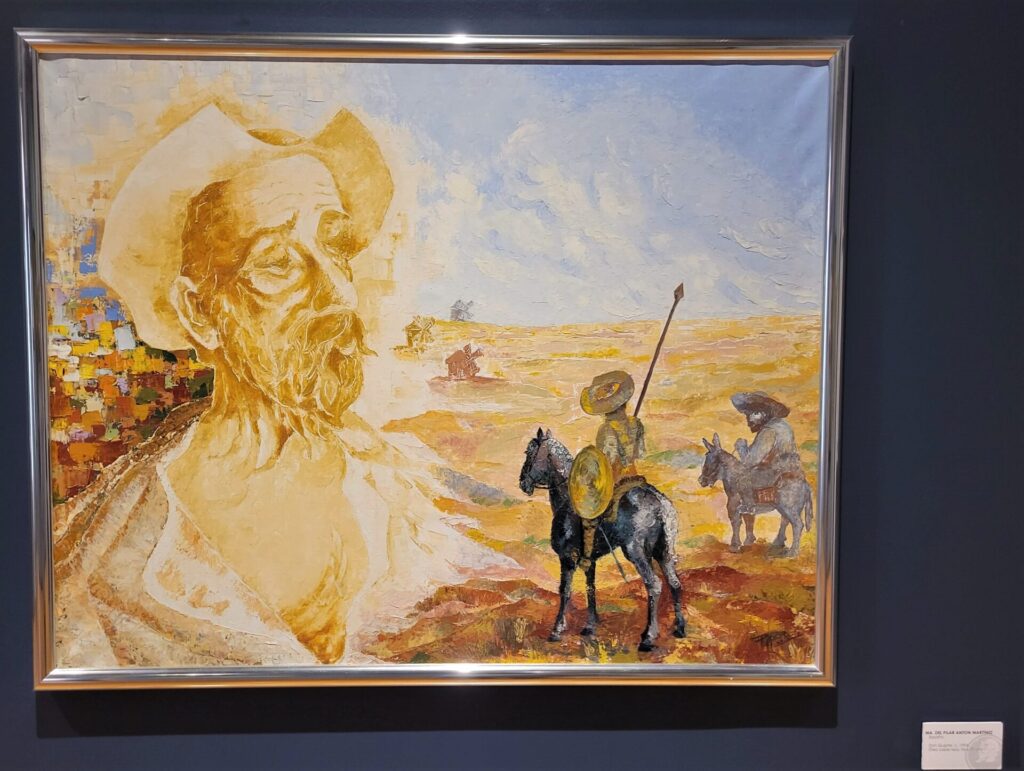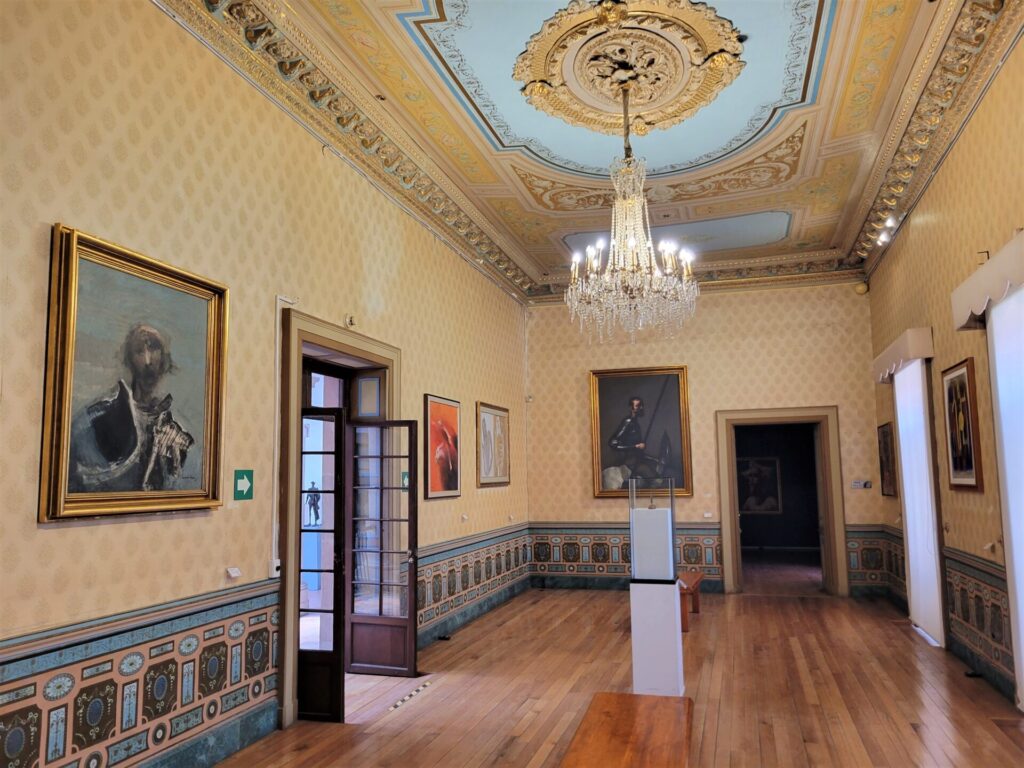 I've always liked the story of Don Quixote and often thought of our travels as having some similarities. We are both traveling around in search of adventures, many times just making it up as we go. Katie and I sometimes entertain ourselves in creative ways, and if imagining giants to fight or making friends with roosters is needed, then we do just that.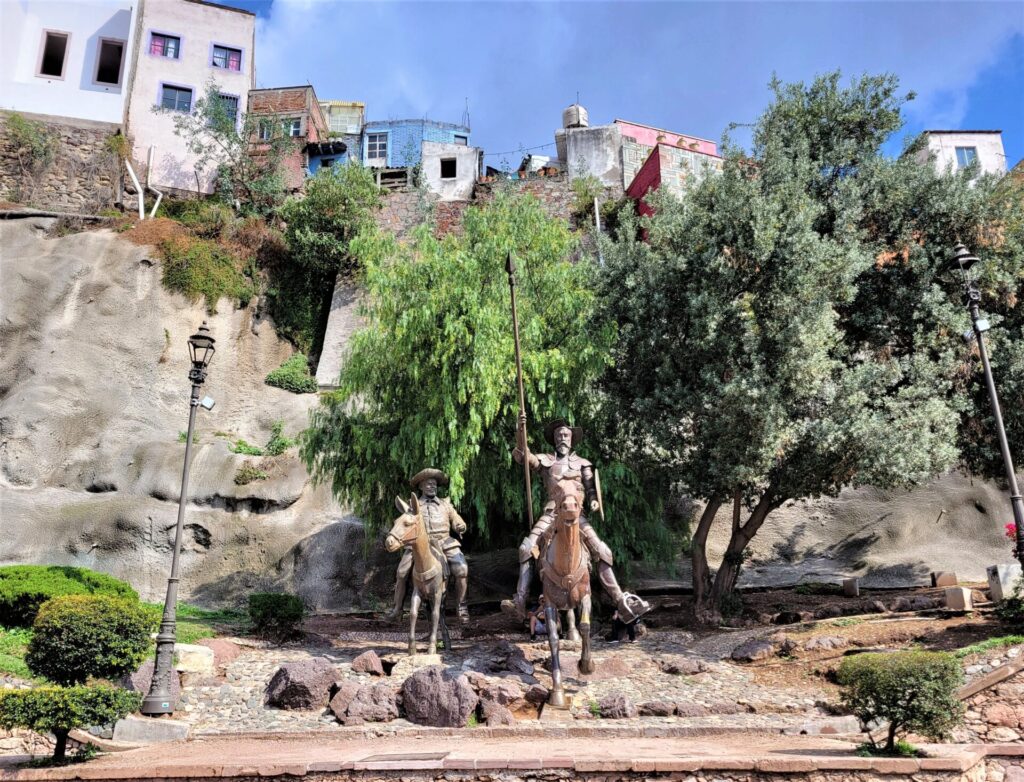 Conde Rul Museum
Without question, our favorite part of Guanajuato was visiting the Conde Rul Museum. Our timing couldn't have been better, as we were able to catch their large temporary exhibition featuring paintings by Jazzamoart. We both loved it. Loved it! But it also made me feel like a lesser art fan, as despite all of the museums we go to, I had never heard of Jazzamoart before now.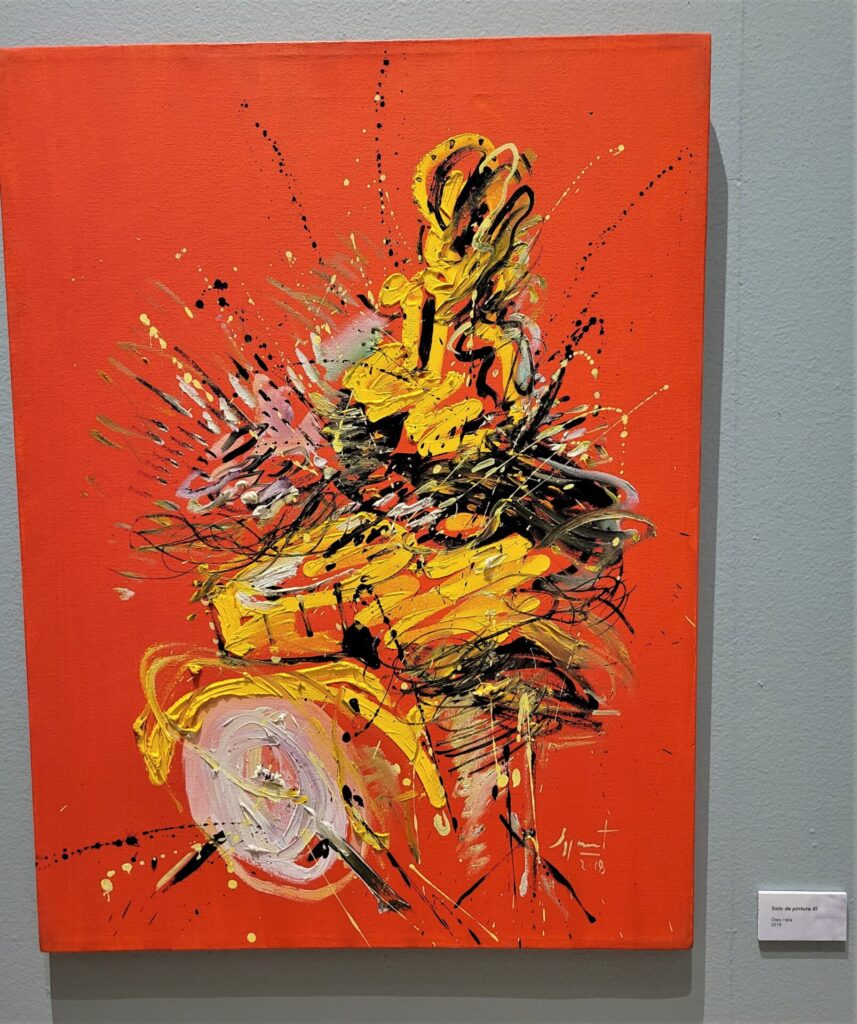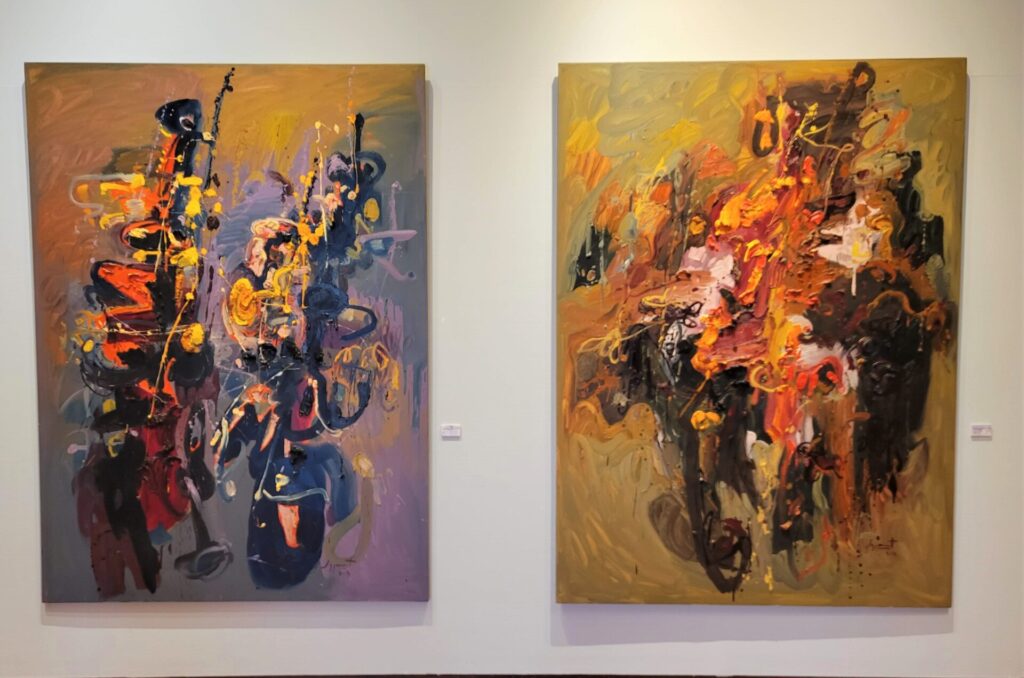 Jazzamoart is an obvious pseudonym, one that he's been using since 1971 when he was 20 years old. It's a mashup of Jazz, Amo (love), and Art, and many of his paintings work to capture the essence of live music. But he explores many other themes in his work too, and most of them do a great job of expressing emotion. One of the non-musical paintings on display was a cool portrait of one of my favorite artists, Egon Schiele. Is it any wonder that someone with great taste in art creates great art himself?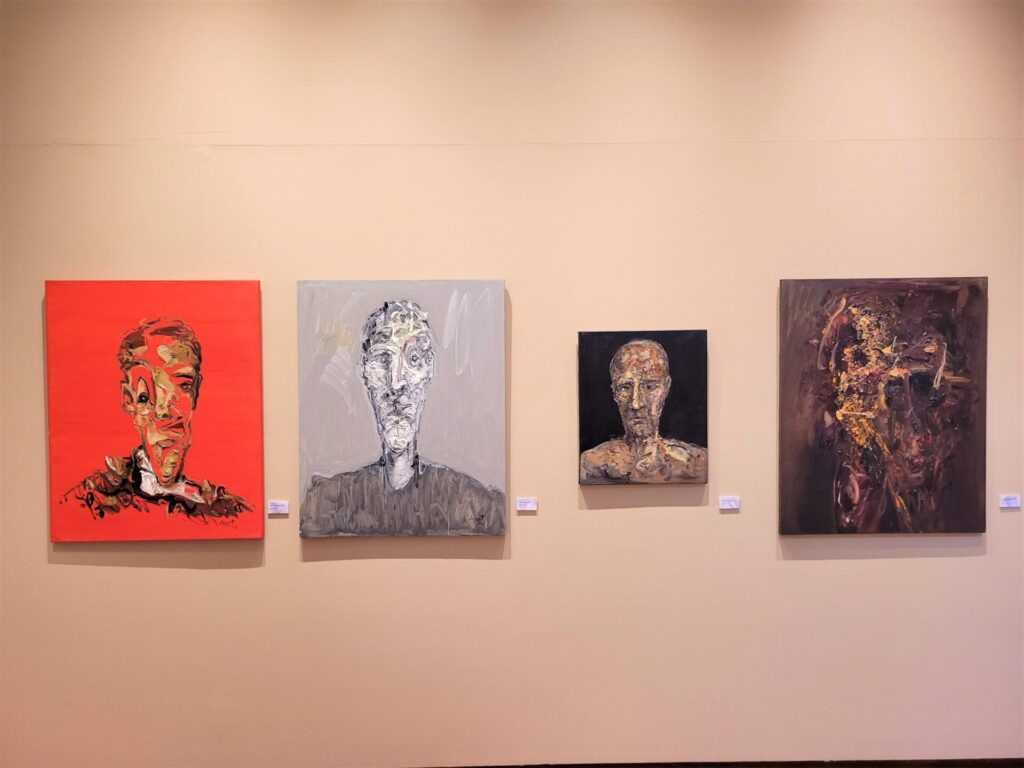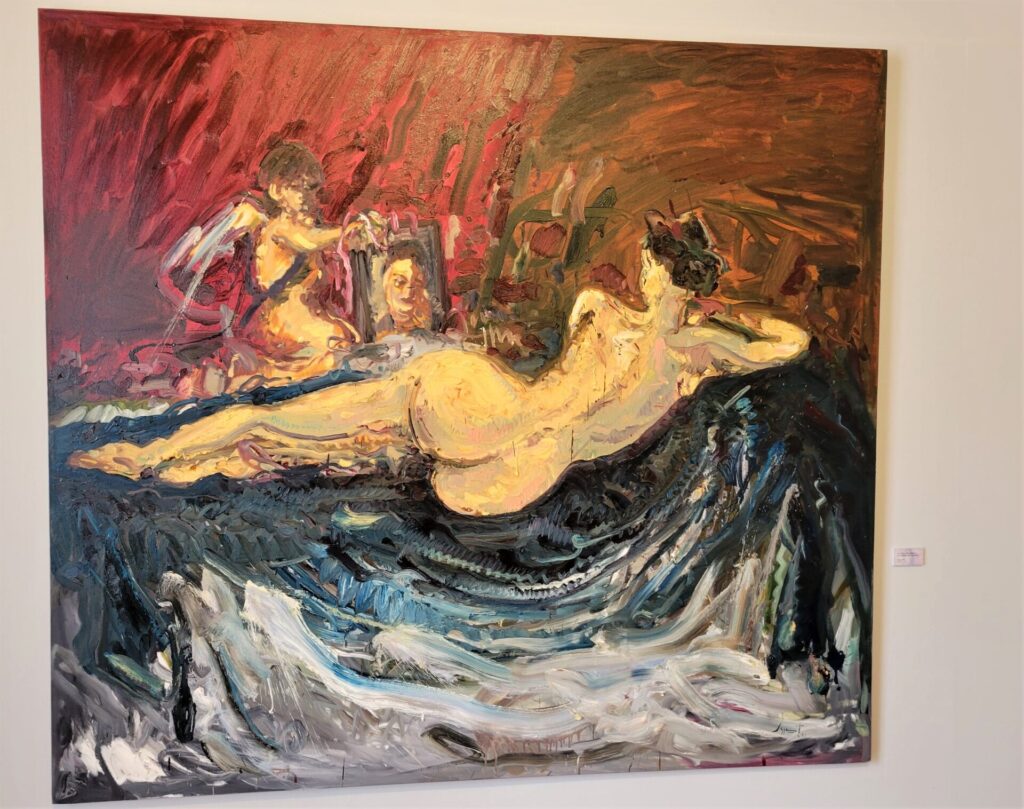 Almost all of the paintings we saw were made in the last 5 years, and there were dozens of them. Even in his 70s, Jazzamoart is a prolific creator. I'm sure the pictures above don't really do his work justice, as there is a ton of texture and subtlety that likely only comes through in person. We can't wait to search out more of his work as we travel further through Mexico. And if by any chance you are going to be in Guanajuato before the end of September 2023, this is a must see exhibit.
Ex-Hacienda San Gabriel de Barrera
On the south side of town is an old estate that's been converted into a museum. While the large manor offers a glimpse of upper class life from a century ago, the real draw are the massive gardens. We spent a couple of hours wandering around and admiring the gorgeous plant life. There were a number of small or medium sized nooks and semi-private spaces. Katie even channeled some of her previous life experience, calling out areas that would make great places to host a reception. This was easily one of our favorite activities in Guanajuato. It's a little more challenging to get to than the rest of the museums, but it's worth it.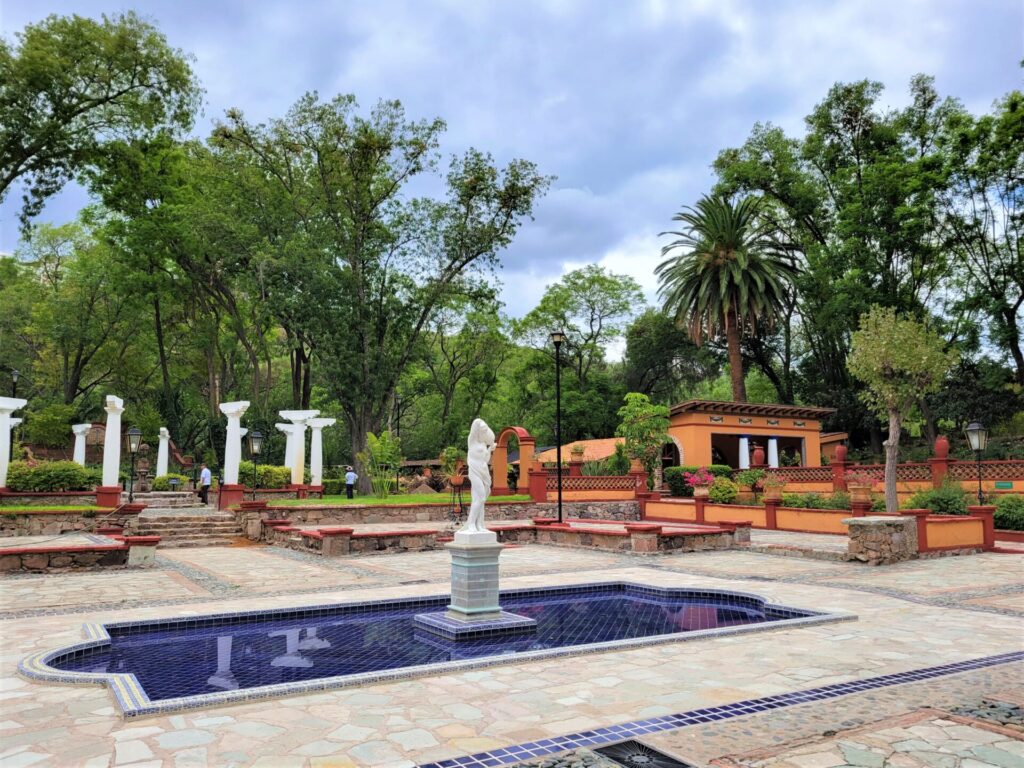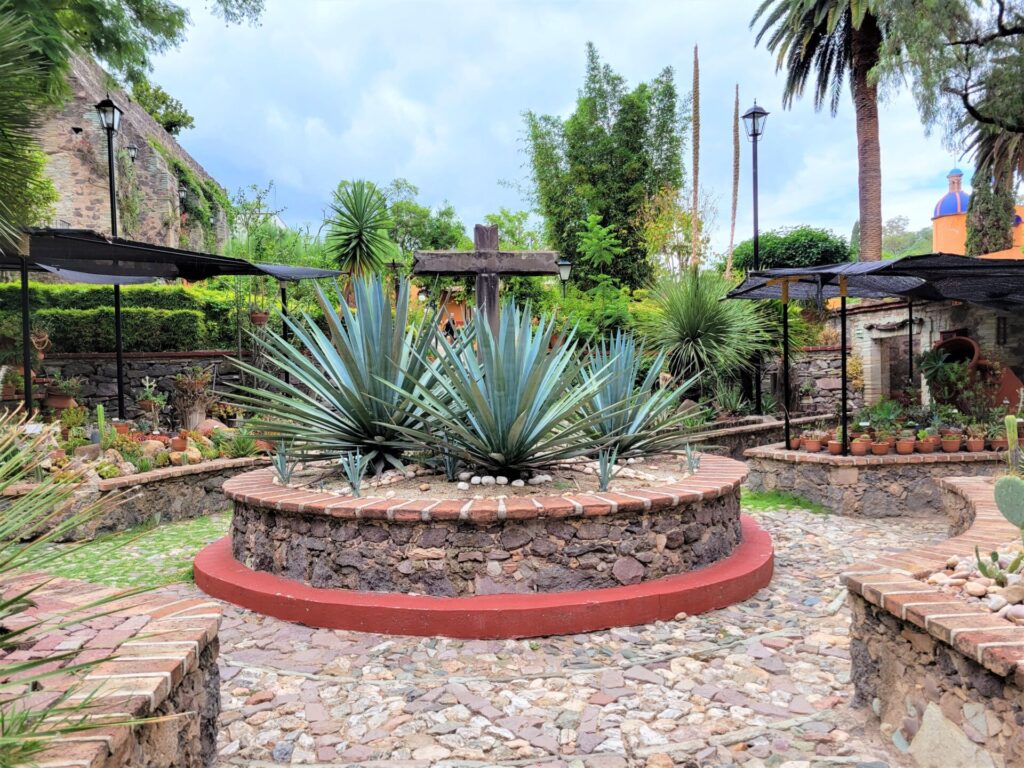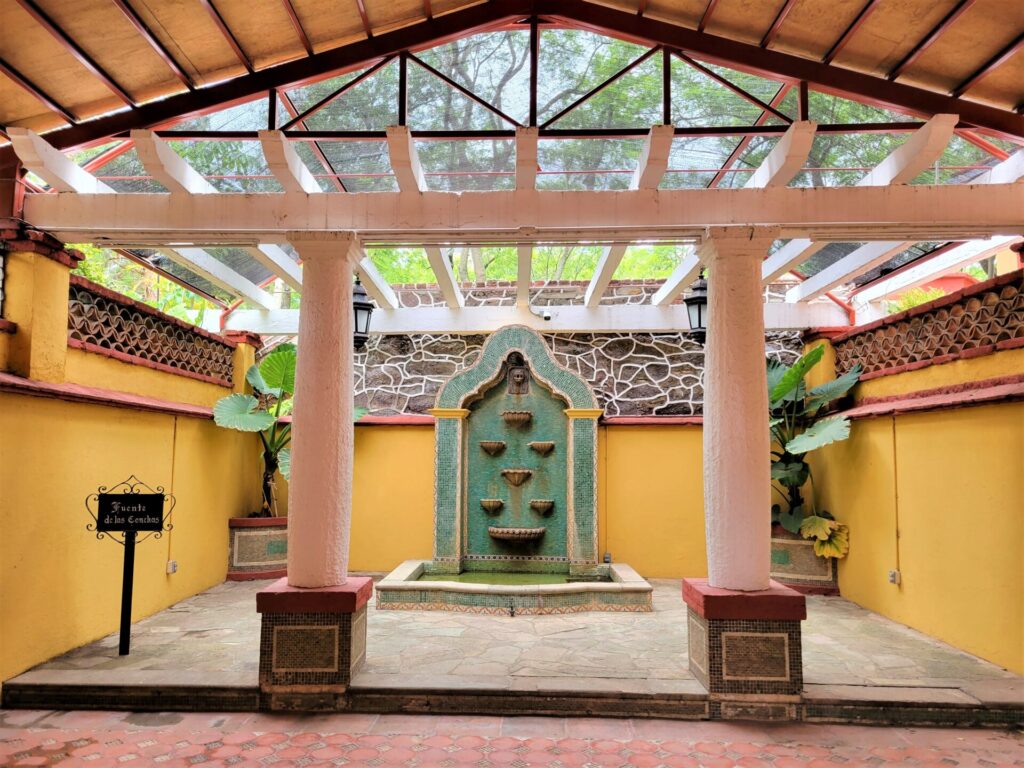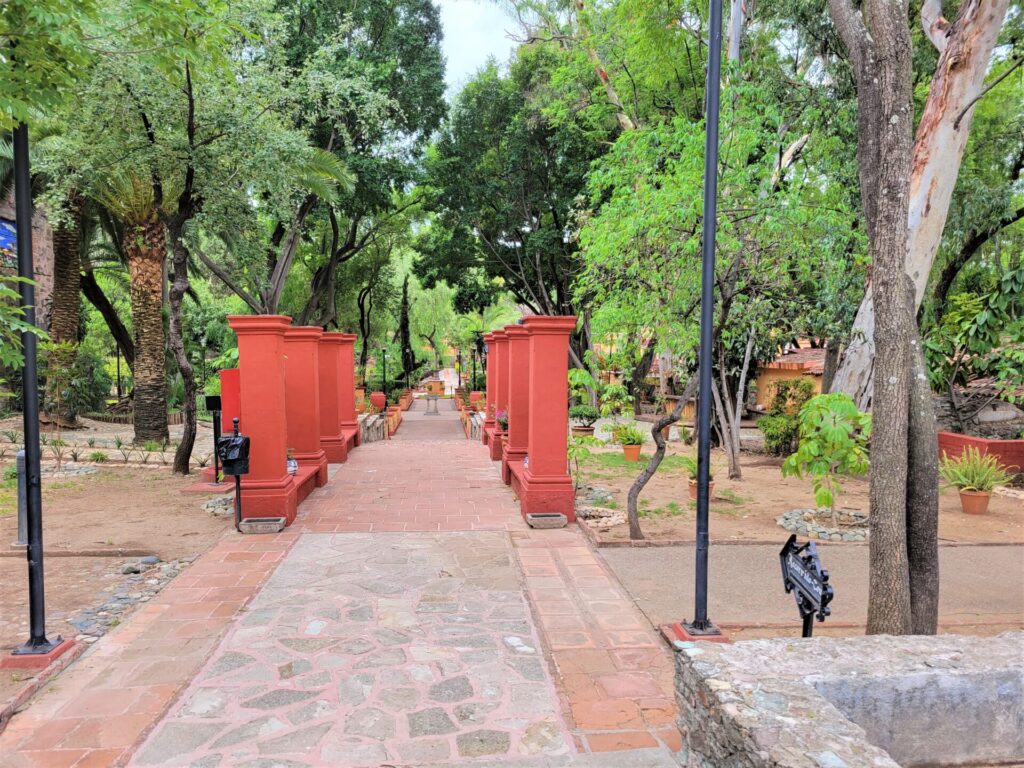 Panoramica Road
Guanajuato is mostly surrounded by mountains, and circling the top of the city is the aptly named Panoramica road. While the climb up to the road was always a workout, once there, it's mostly flat and provides a fun place to get some steps and take in sweeping views of the city. The route also shows off many of the native cacti and other plants in areas where it's less developed. There's even a sidewalk for much of it. While we didn't walk every kilometer of it during our stay, we came close.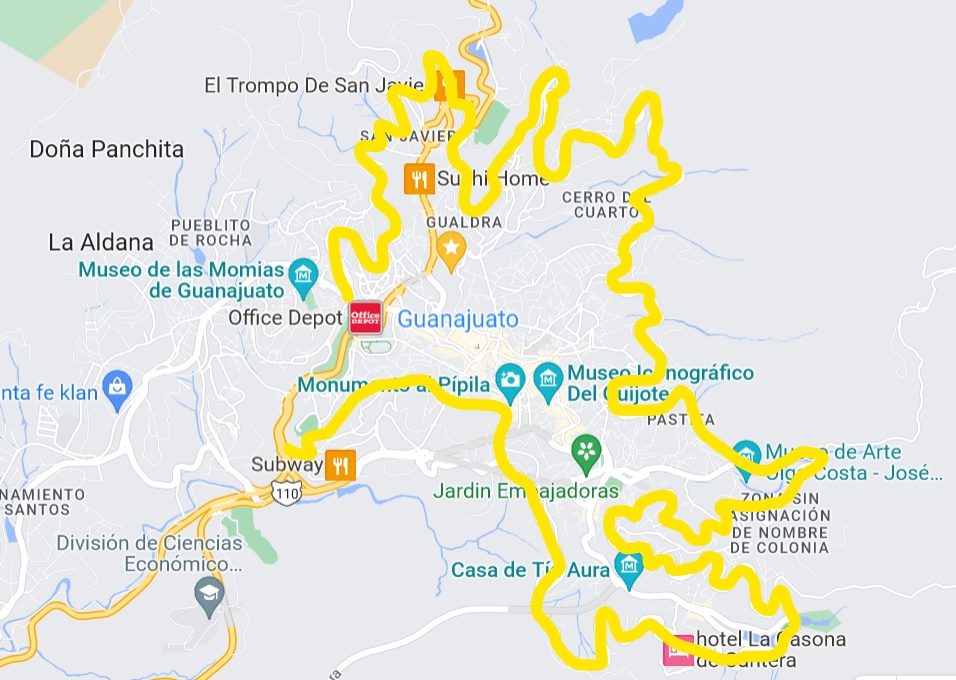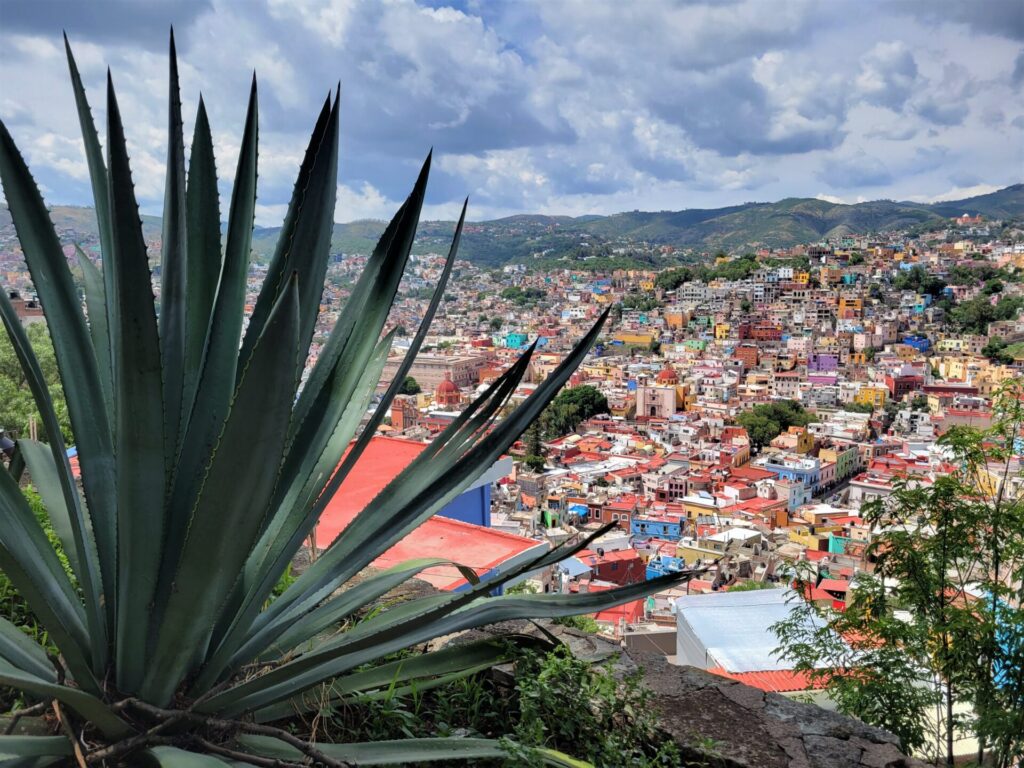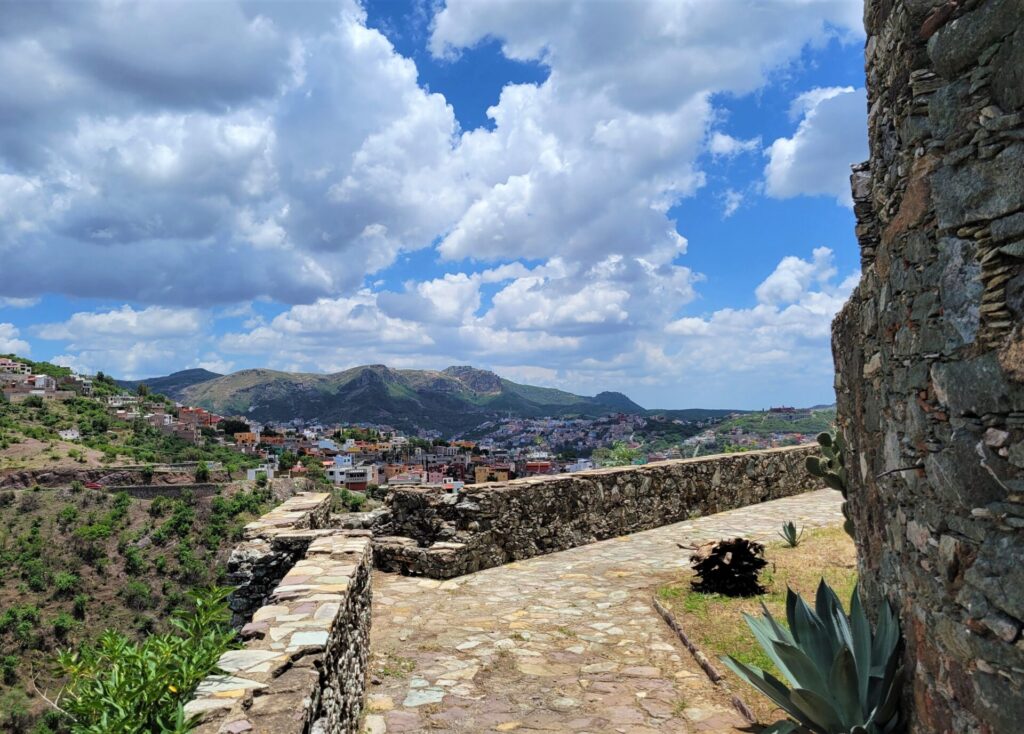 Pípila Monument
The most popular spot on the Panoramica road is a monument dedicated to a hero of the Mexican War of Independence from Spain. The man nicknamed Pípila played a key role in ousting the Spanish troops from Guanajuato. While the statue itself isn't that amazing, the viewpoints from the surrounding area make it worth the climb. There's also a funicular if you're feeling the effects of the 6700 feet of elevation, although we didn't take it.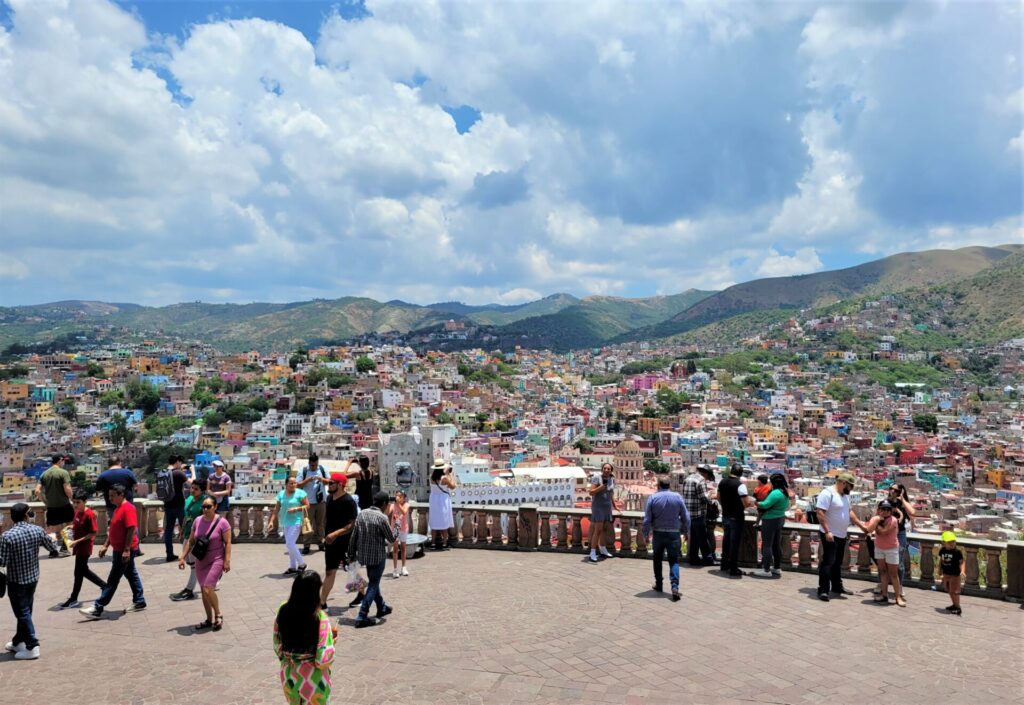 Basilica and Churches
We also visited a handful of churches around town, a few of which were pretty spectacular. The Basílica Colegiata de Nuestra Señora de Guanajuato, or just The Basílica is the most popular. It's striking yellow facade draws eyeballs while the inside is just as beautiful. We also liked the Iglesia de la Compañía, which is next to the University.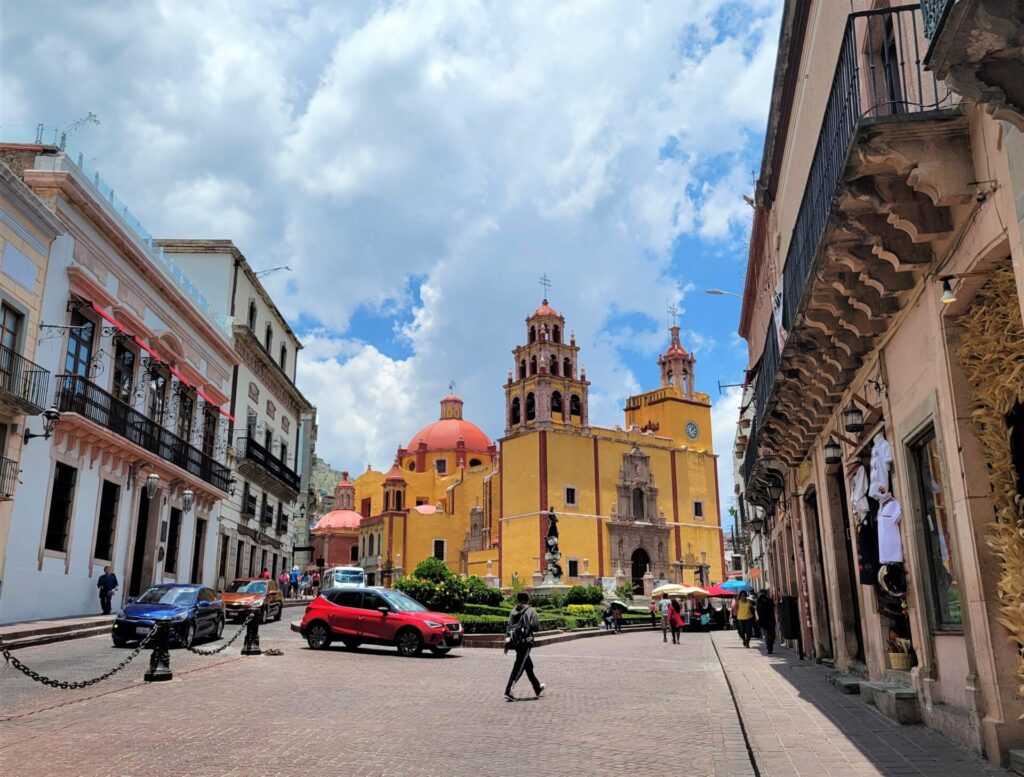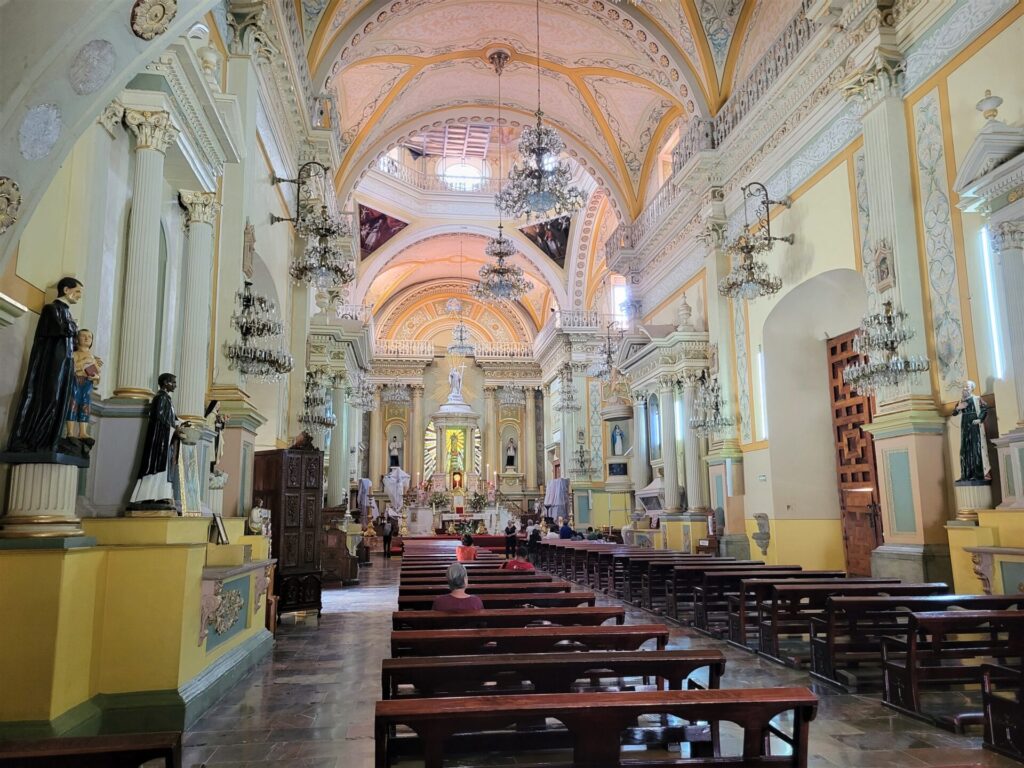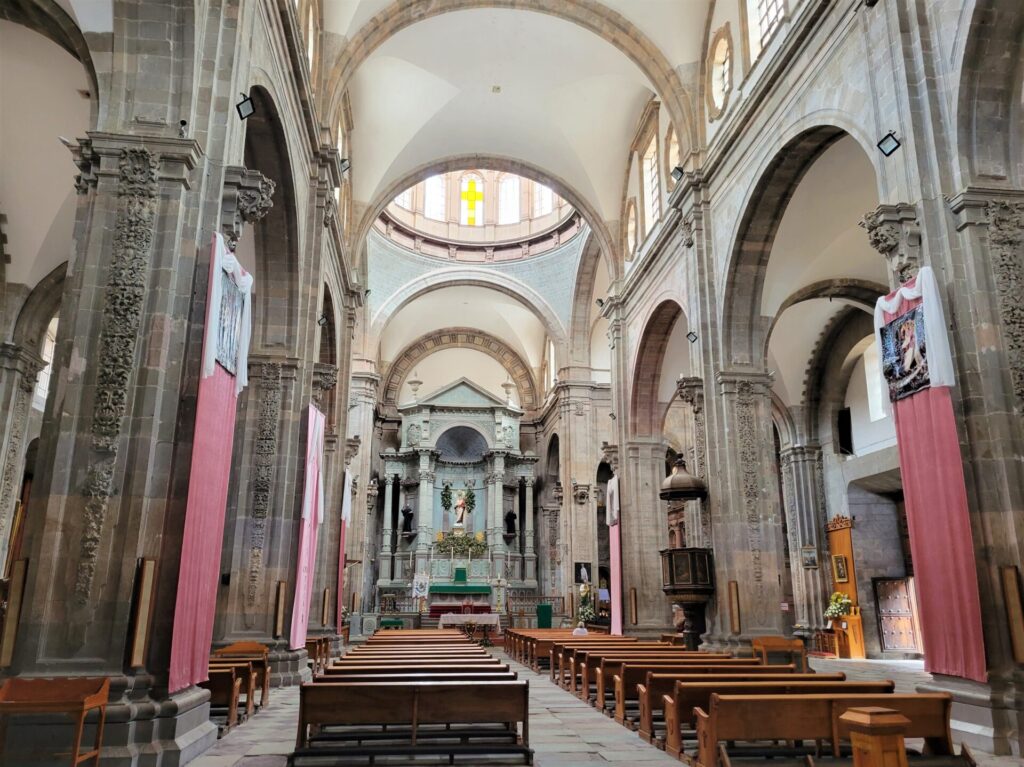 Municipal Baseball
On the southeast side of downtown is the municipal baseball stadium that has a pretty spectacular setting. Games took place multiple days each week, as announced by a large chalkboard near the entrance. We showed up one Sunday and paid our $.50 admission to see some amateur baseball. The game we saw had players ranging from early teenagers to men in their 50s. The atmosphere was jovial and the players were definitely enjoying themselves, many greeting and joking with the players on the opposing team. We witnessed a blowout game (20-6) and I don't think anyone stopped having fun, including us. Who wouldn't be happy to play some baseball here?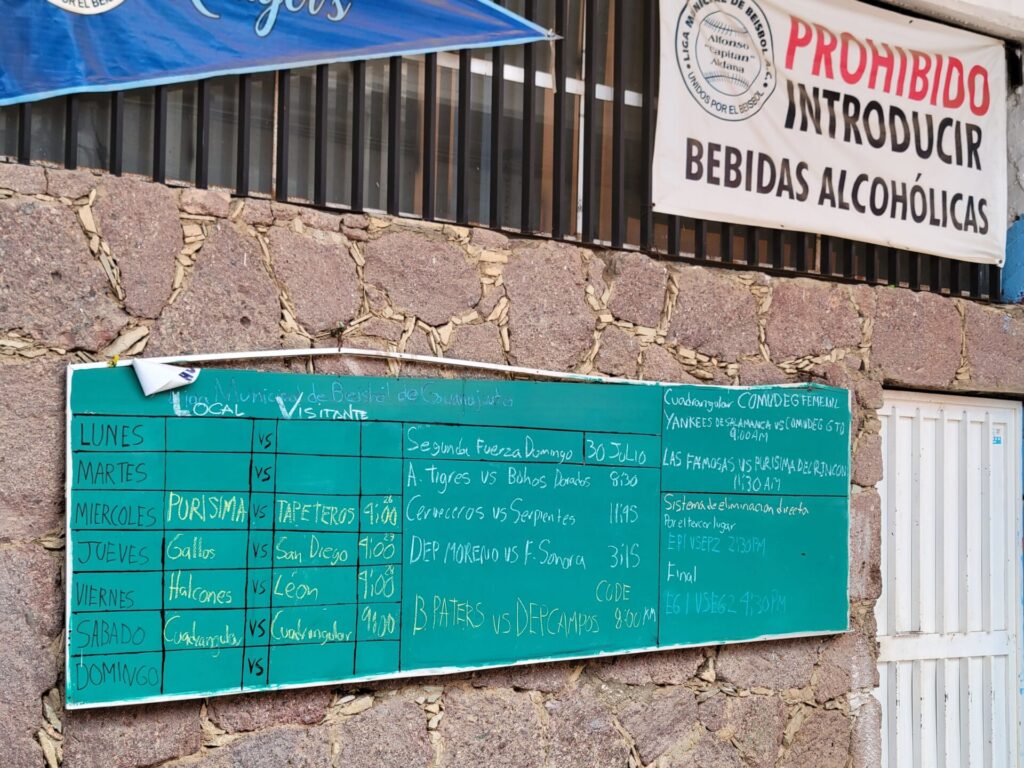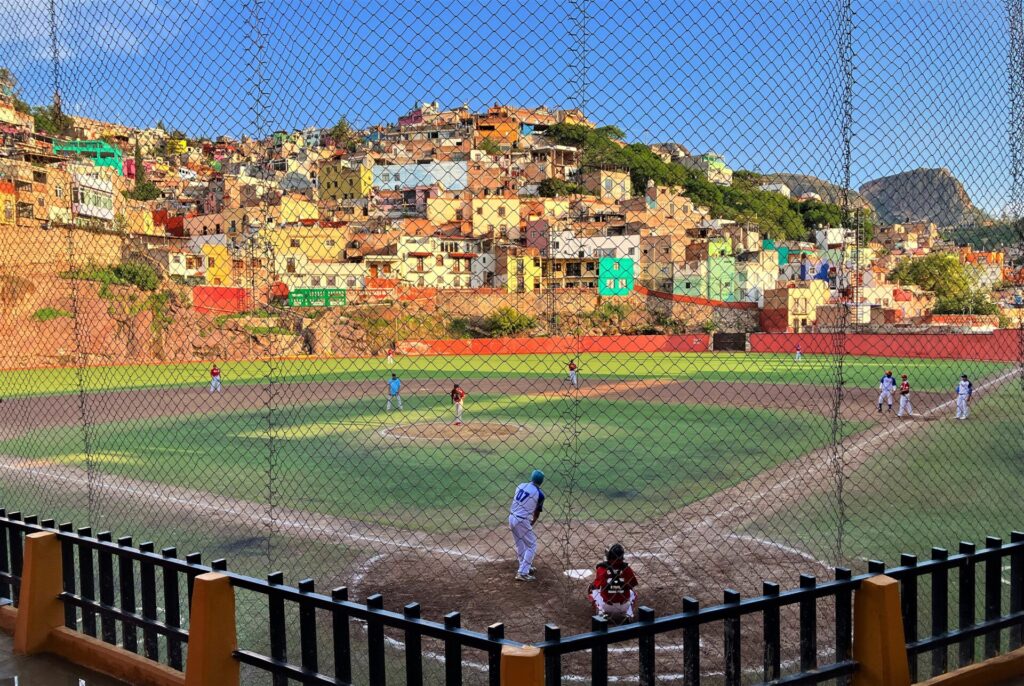 Where We Stayed
We rented a small apartment a hill's climb away from the downtown area. Of course all of the apartments are a hill's climb away, since that's the layout of the town. We had great views and loved the neighborhood we stayed in. We were situated on one of the many pedestrian-only streets and it was impossible to walk down our lane without being greeted by every local neighbor. The apartment itself was a little small for us overall, but we made do.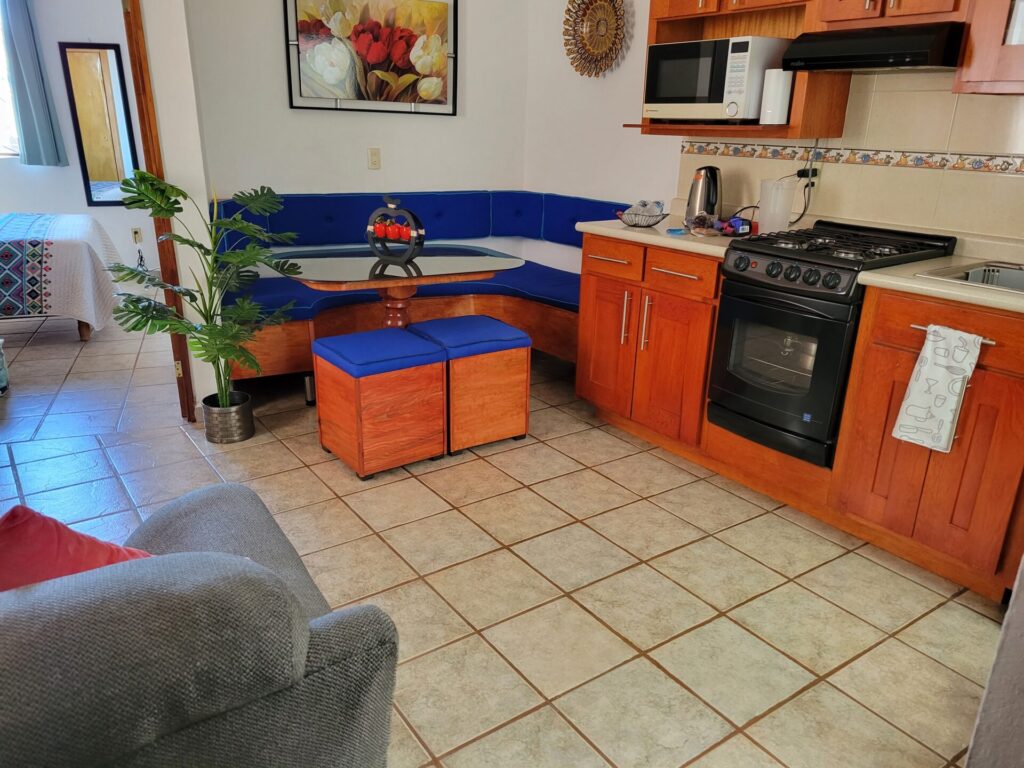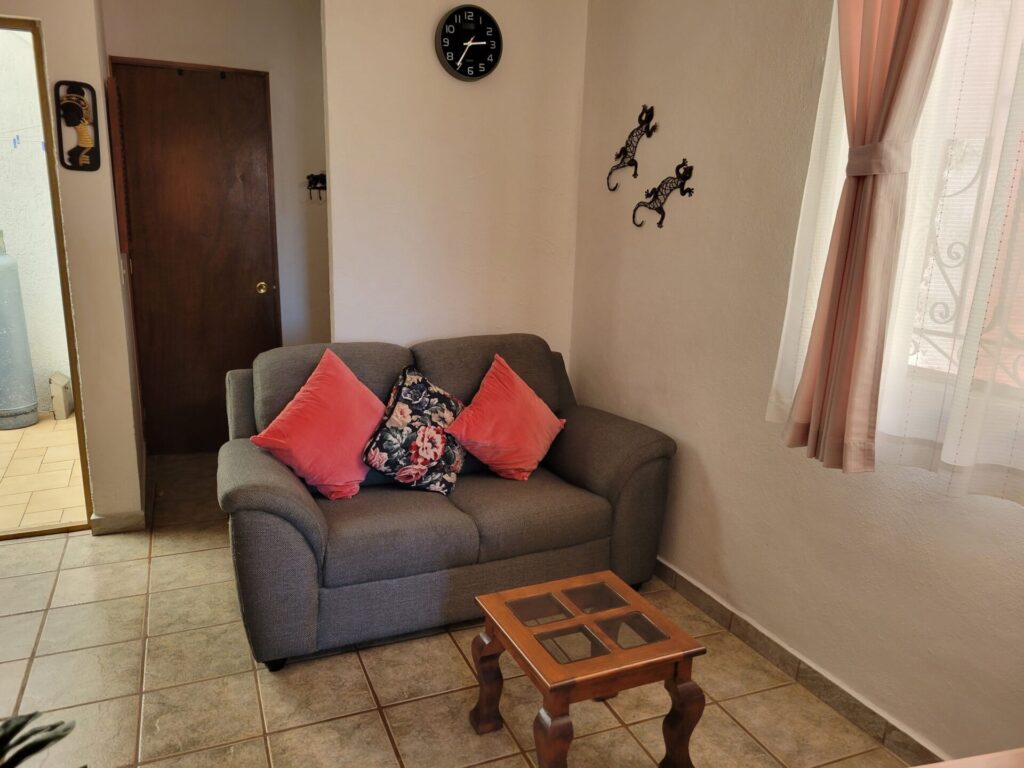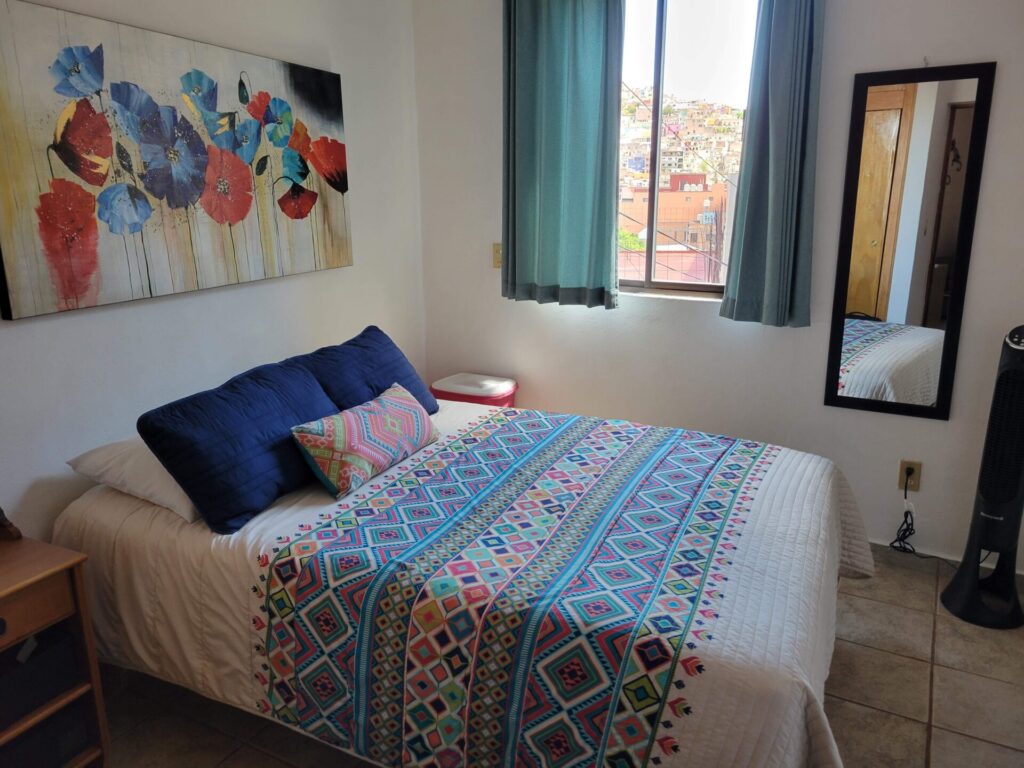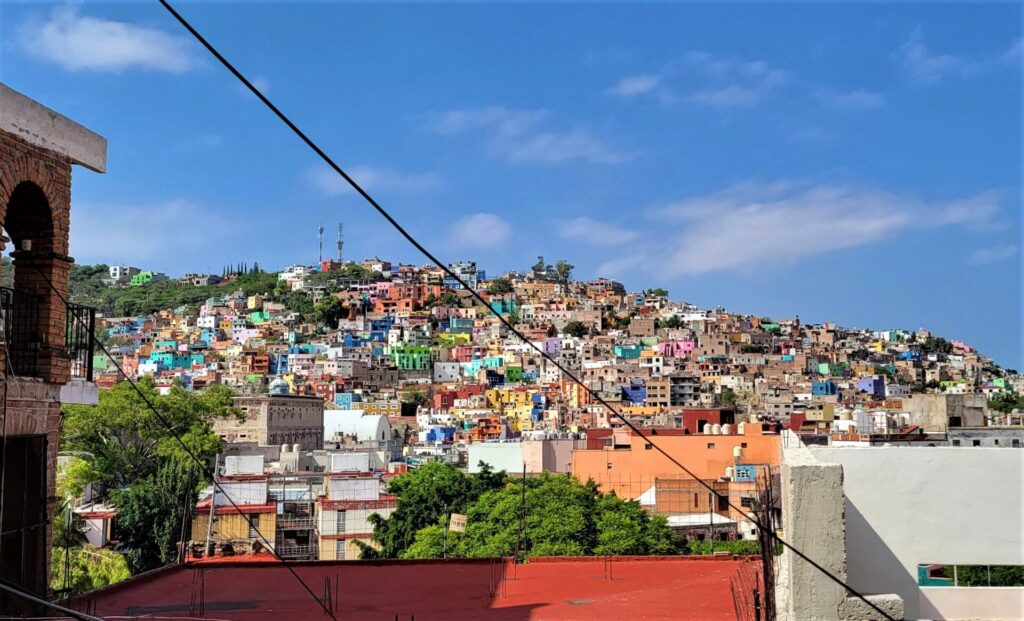 What We Spent
Unfortunately, I don't know exactly how much we spent in Guanajuato at this time. There was a small cupboard in our apartment that we had a (minor) hand in damaging during our stay. The damage was done simply by writing on a piece of paper. Basically, the wood was super soft, enough so that a pen left marks in the surface. We don't really feel like it was our fault at all, as it was the host's housekeeper who placed the paper on the wooden cabinet, used the house provided pen, and filled out the first half of a survey about the initial cleanliness of the apartment. Then we followed her lead to appease her, without having any idea that the cupboard was being scarred by both her and us writing on it.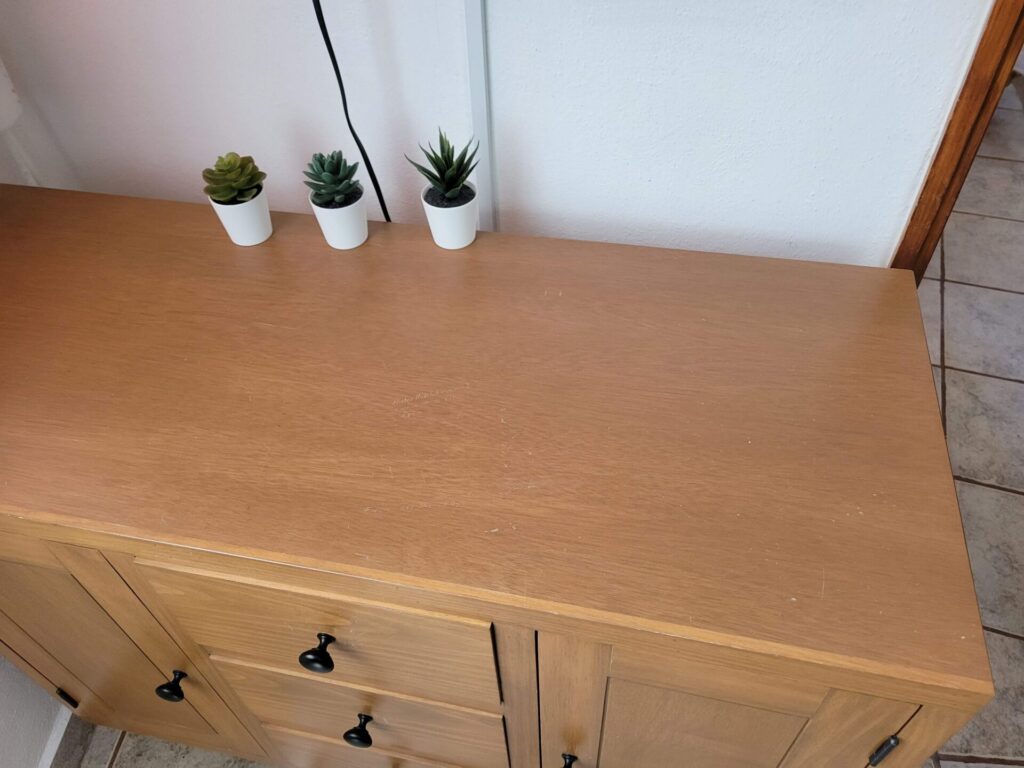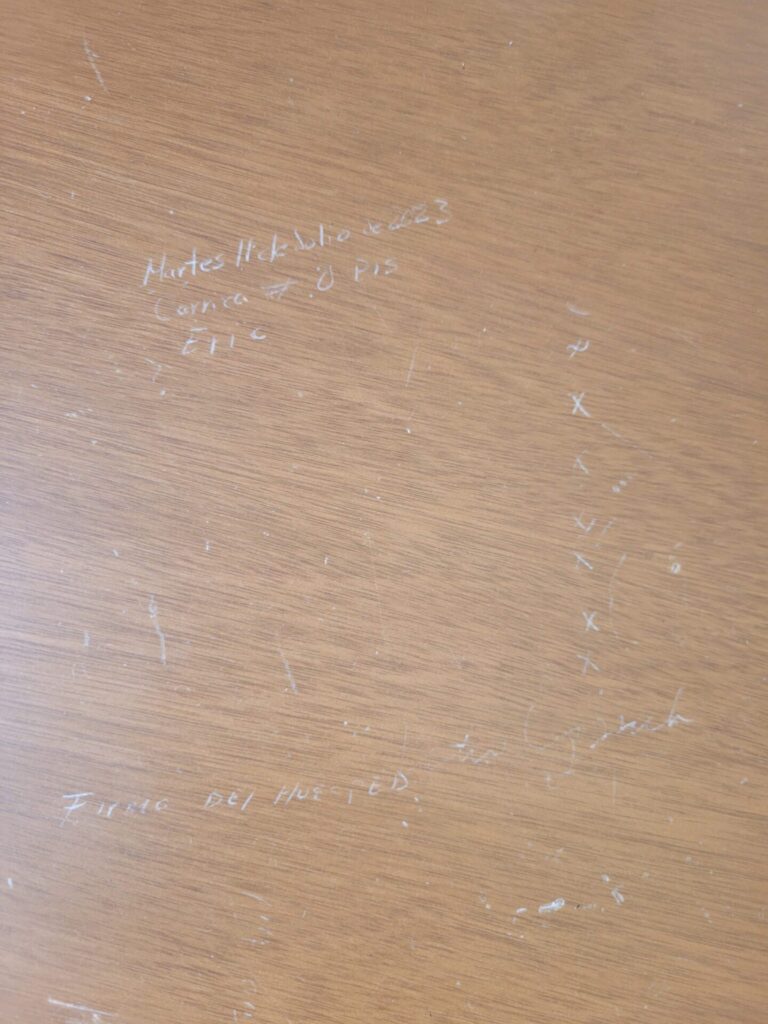 All of this resulted in damage that we are barely responsible for, but will likely have to pay something. Yeah it's kind of bullshit, but if it's just a few bucks, we'll probably just pay it to be done with it. But depending on how it goes, I may get a chance to interact with Airbnb support on this, so maybe that can be a useful learning situation for the future.
That potential additional charge aside, we only spent $1660 during our Guanajuato stay. Our rent was quite reasonable at $817 for four weeks, which is one reason I'm not overly worried about tacking on a little extra. Once we add in our monthly bills like health insurance and MLB.tv, our total spent comes to $1892. I'll update this post and the spreadsheet once we know the additional amount, if any.
(Update: our host said it cost 1400 pesos to fix the damaged table, and requested 600 pesos from us. That's about $35, and I don't want to deal with the Airbnb resolution department for $35, so I paid it to be done with it. That brings our grand total to a still very reasonable $1927.24, as reflected in the spreadsheet below.)
Guanajuato really is a cute town. It's the perfect place for wandering around with a camera and exploring random alleyways or climbing hills in search of views. It's hard to not constantly take pictures, even of shots we already had a bunch of because the town is just so cute. A number of the museums are worthwhile, and we were pretty pleased with our luck at finding the temporary exhibit dedicated to Jazzamoart. I can definitely recommend Guanajuato as a great place for a visit. It has a certain allure to it that's unmistakable. I'm sure it'll put its charms on you as it did us.