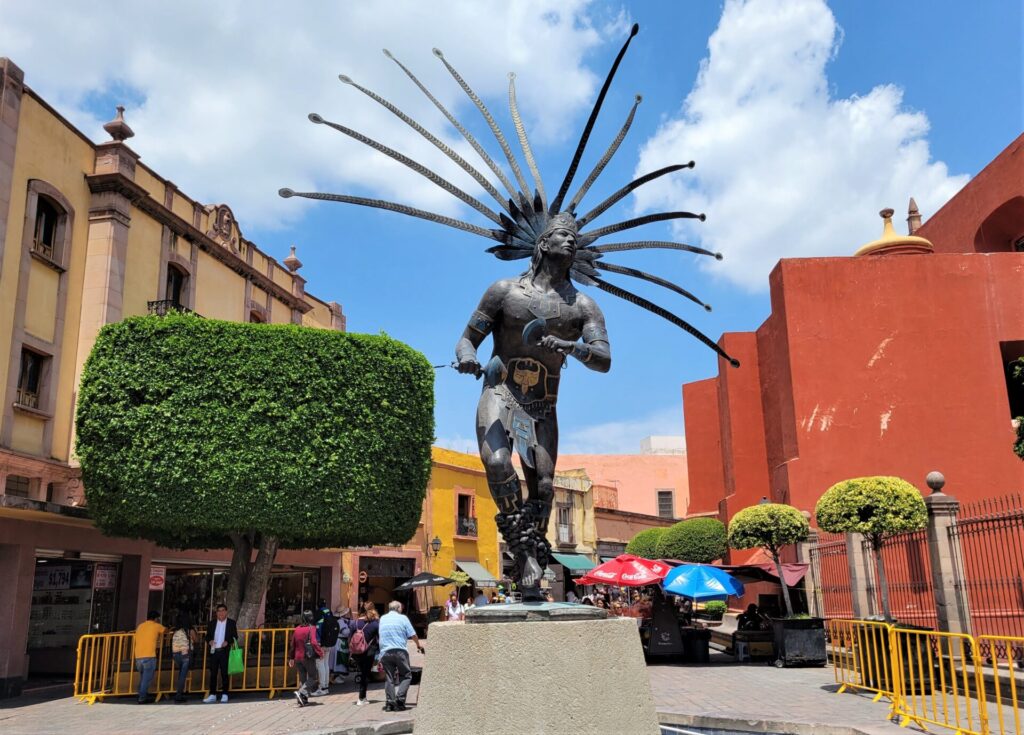 Downtown Querétaro is a designated UNESCO World Heritage Site, and the area is made for slow strolling. There are many pedestrian-only streets and multiple squares that are a wealth of activity. Many small-time vendors pack these streets selling a variety of items, most commonly clothing or jewelry during the day and food at night. Old colonial buildings with large courtyards are everywhere and churches are common. Querétaro is one of the most popular tourist destinations in colonial Mexico.
Situated about 3 hours northwest of Mexico City, the official name of the city is Santiago de Querétaro, but everyone just calls it Querétaro. It's the capital of the state with the same name. For a city of 1,000,000 people, it doesn't seem that big. Aside from the churches, all of downtown is made up of 2 story buildings, so it feels closer to a cute small town than a massive metropolis. It's also very clean, especially for a city of its size.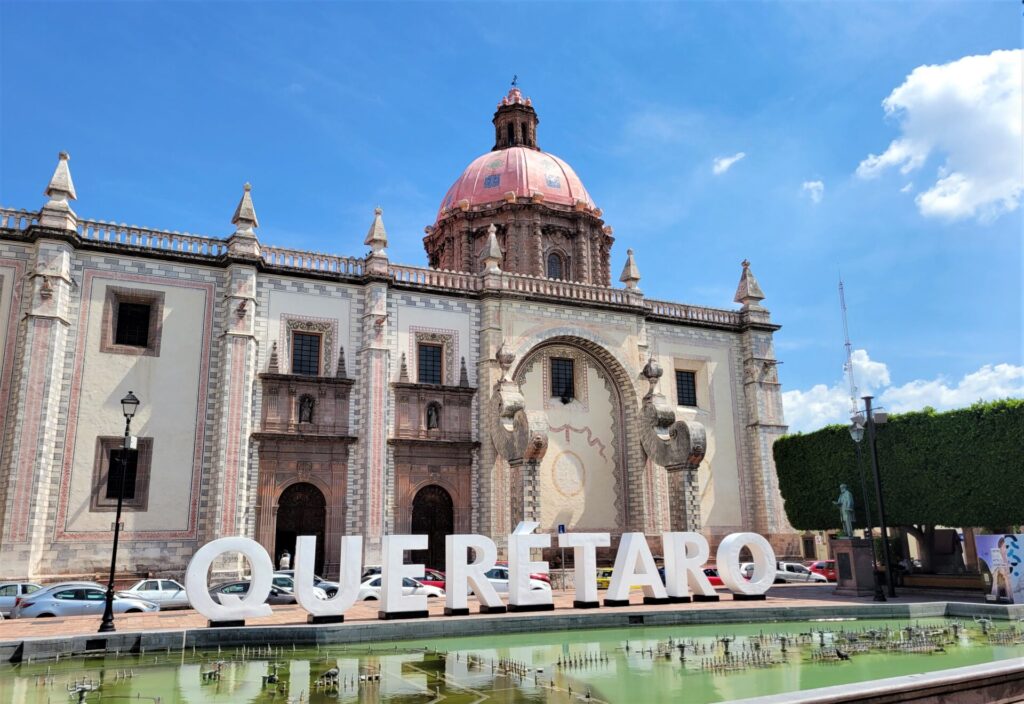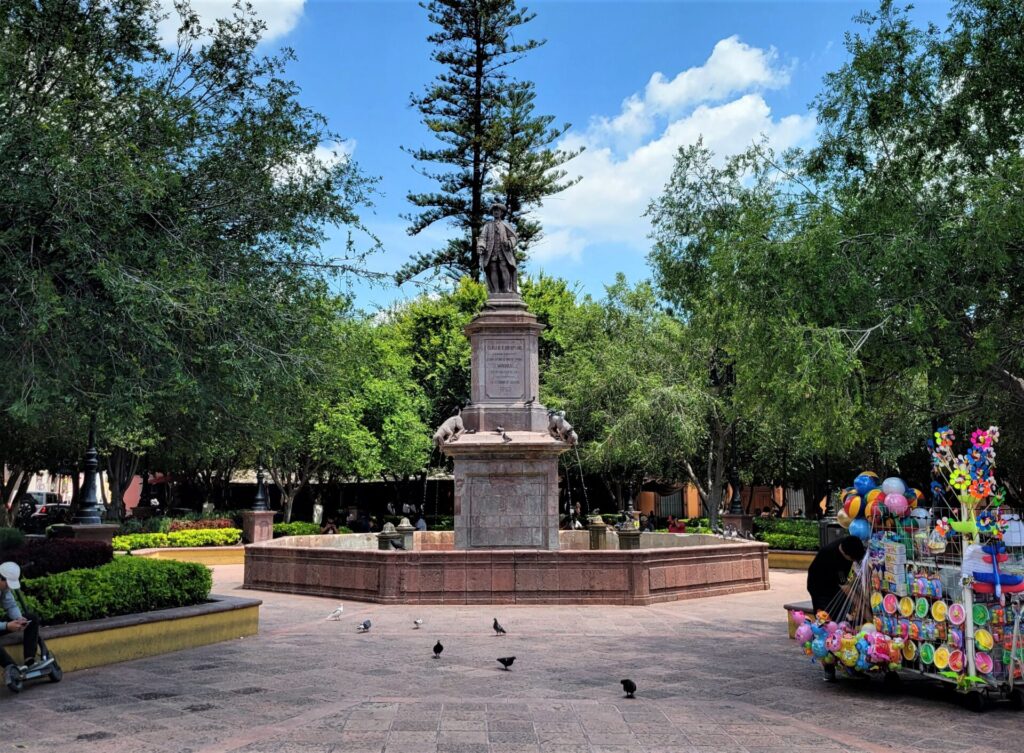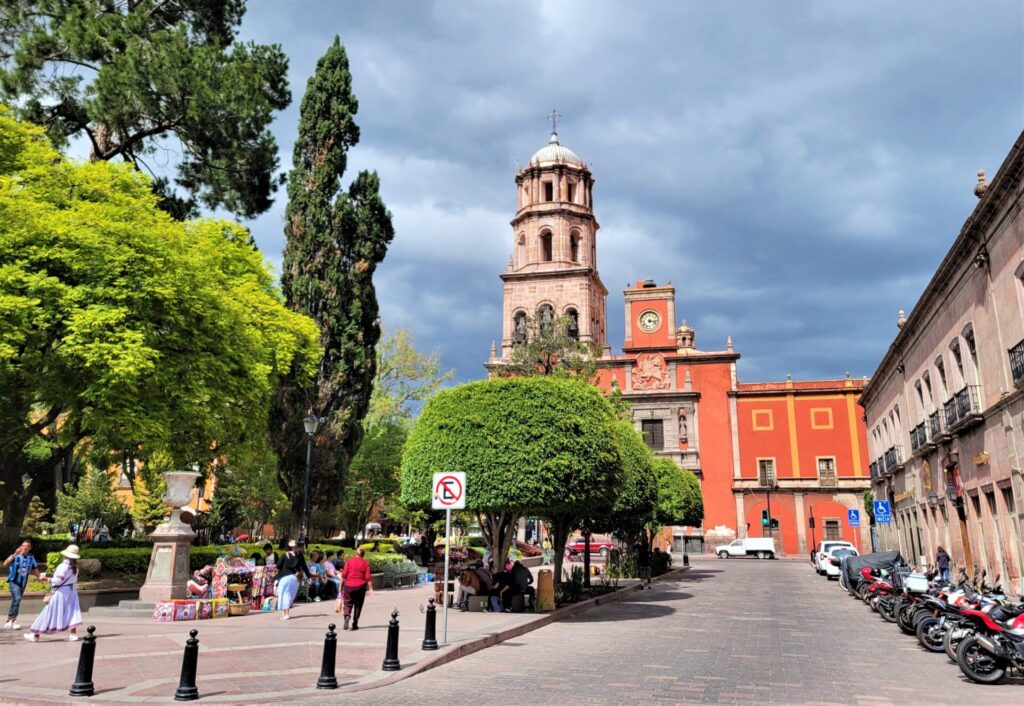 Our stay was 4 weeks long and coincided with the end of summer. Despite most of our visit happening in August, the weather was just about perfect. We consistently had high temperatures in the low 80s combined with scattered showers most afternoons. Those were welcome, as since there's little humidity, the rain actually cools things off and keeps the dust down. The nightly lows were often into the high 50s or low 60s.
What We Did
There weren't a lot of official sites or museums available, but we did manage to find a couple of interesting ones. Mostly we walked around the city, taking advantage of the fact that it's much flatter and easier than our previous stop in the hilly Guanajuato. We enjoyed a couple of nice parks, a unique aqueduct, some window shopping, and new street food. We also met up with some old friends.
Town Mascot
It's impossible to wander around Querétaro without noticing the city's lele doll icon. This cute caricature of a children's doll from the indigenous Otomi people is plastered on every item imaginable. Every tourist shop sells hats, shirts, aprons, bags, purses, wallets, and even salt shakers with her likeness. The mascot is even featured on the pedestrian signals. She is everywhere.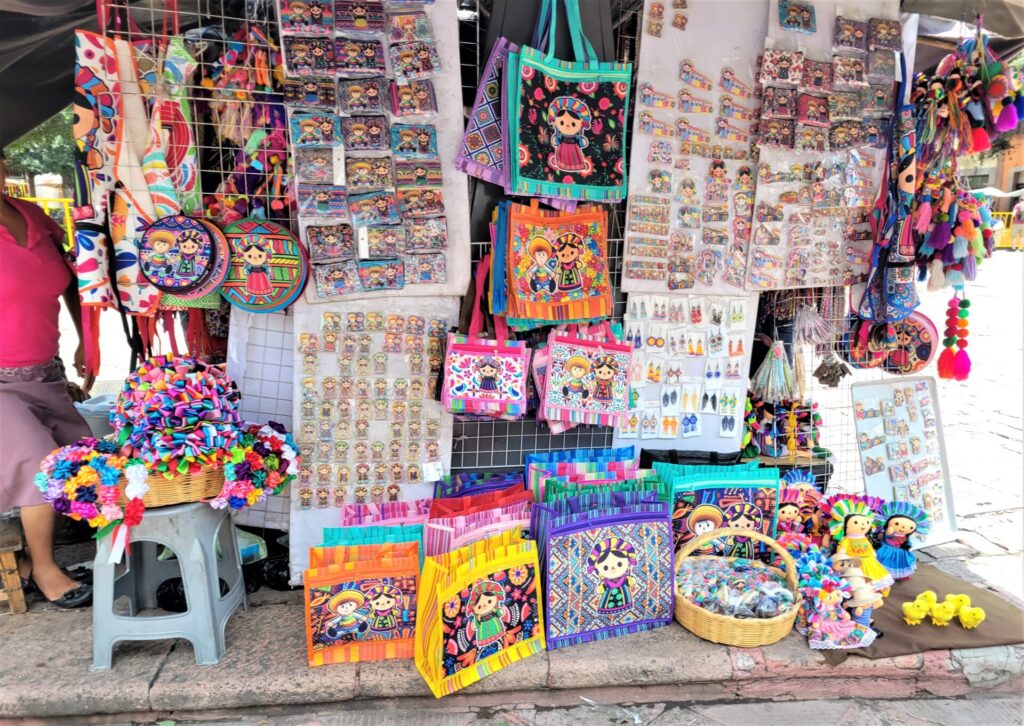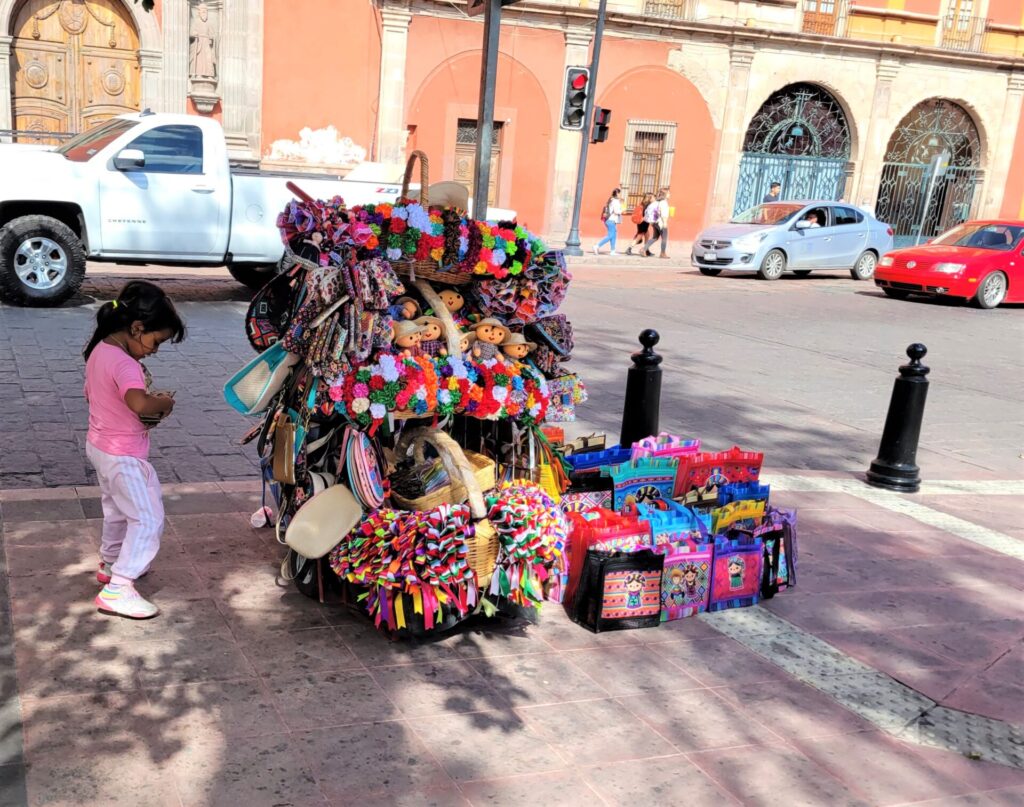 And it is sort of charming. At first anyway. But since we stayed for longer than a couple of days, the mascot quickly lost much of its cuteness due to sheer volume. Aside from the tourist shops, which are numerous, there are also many roving vendors. It's hard to sit anywhere in the downtown area without having to constantly decline purchase of mascot-related merchandise. Luckily these vendors do take "no" for an answer, but there can be a lot of them. We did notice that if we were eating a paleta de agua or other treat that most vendors would wait until we finished before approaching. So I can appreciate that. Not enough to buy a lele doll, but still.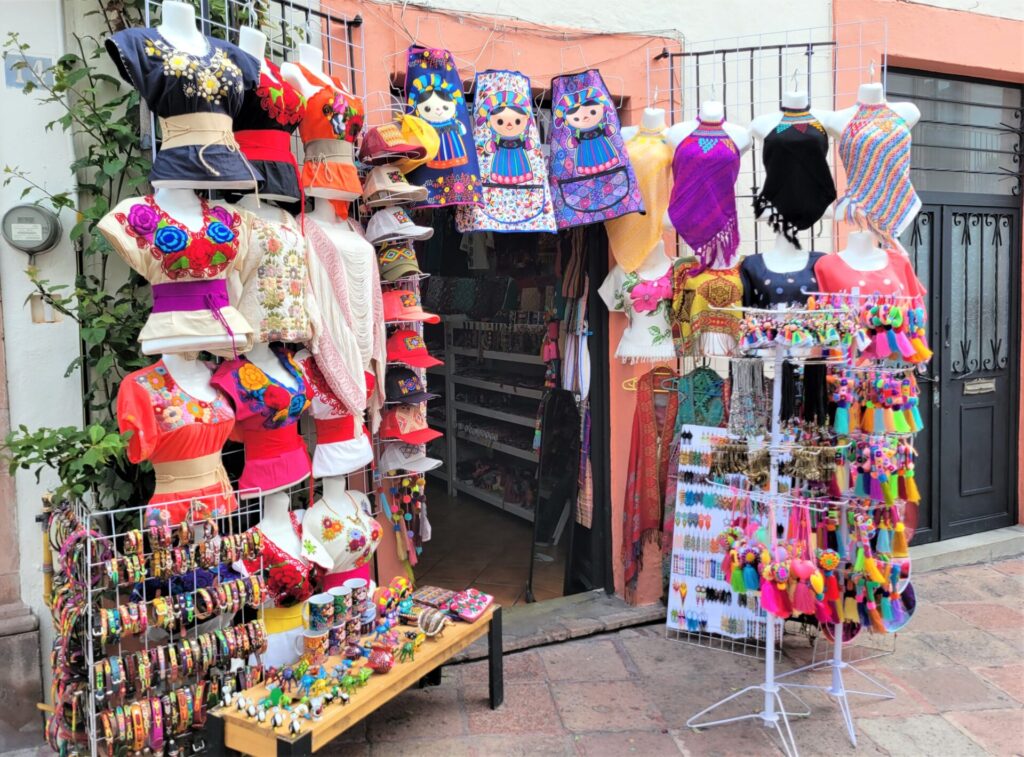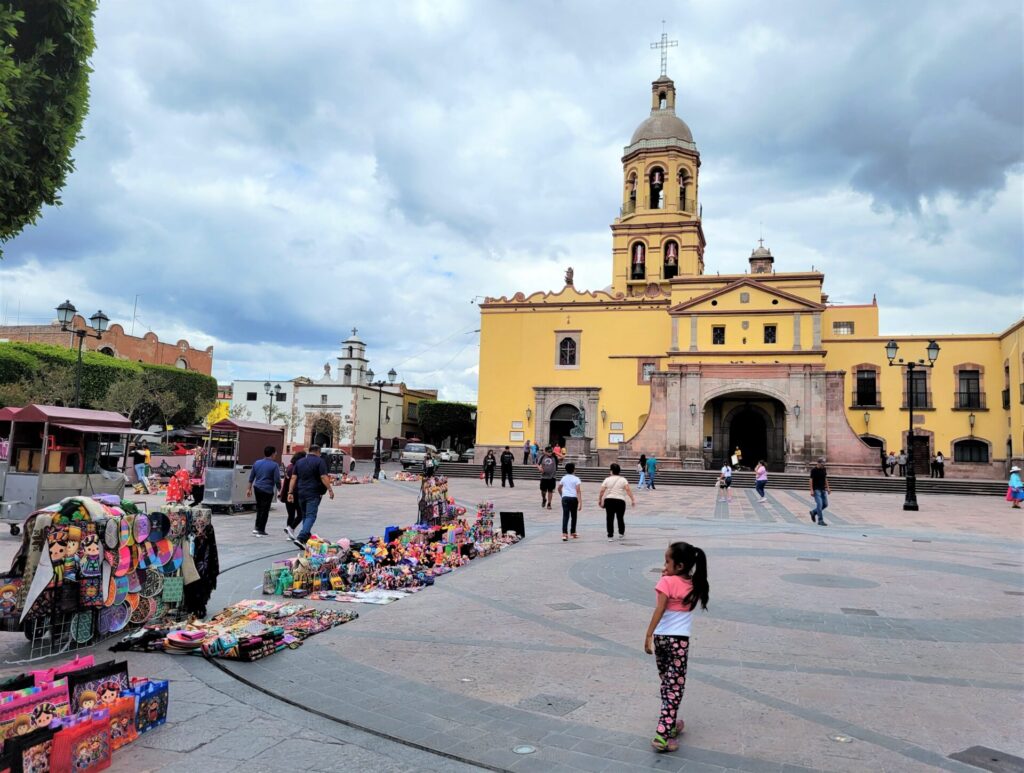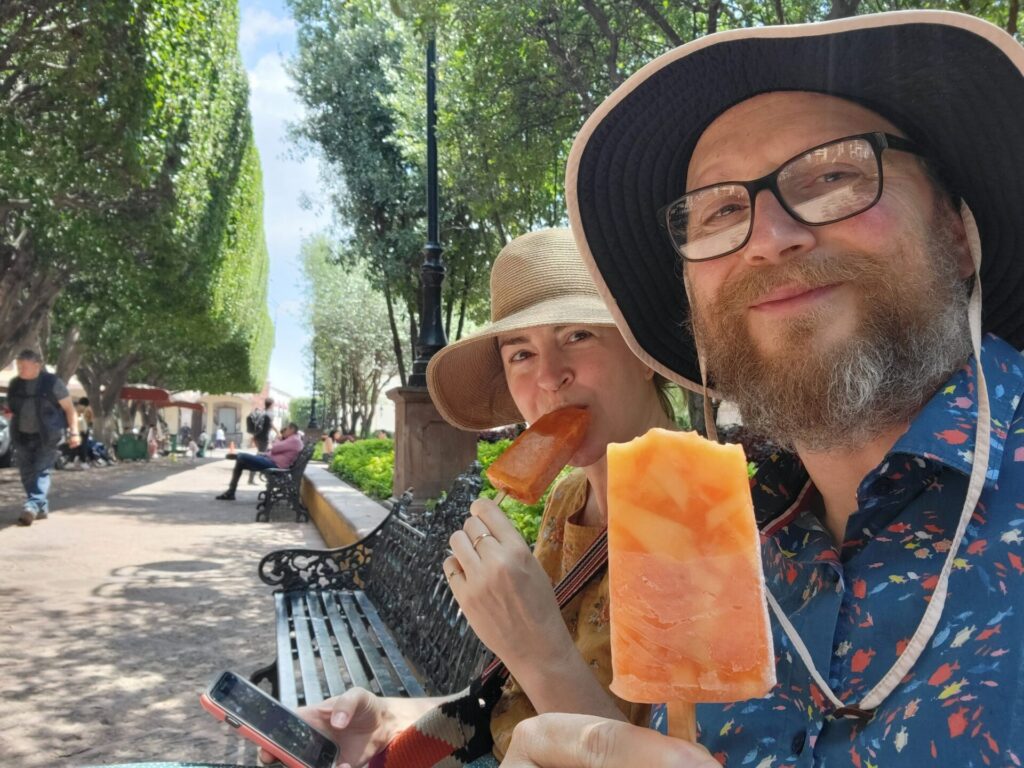 Museo de Arte
We really enjoyed the Museum of Art, as much for the building as the art itself. Formerly a convent, this converted space is really gorgeous. It's a reasonably small museum that doesn't host a permanent collection. Instead, they feature rotating displays of local art. The best exhibit we saw was a series from artist Humberto Ortiz that focused on portraits of local working people titled The Ranch. His use of shading and depth was very unique and we both really enjoyed it. It was also free to visit, so how can you beat that?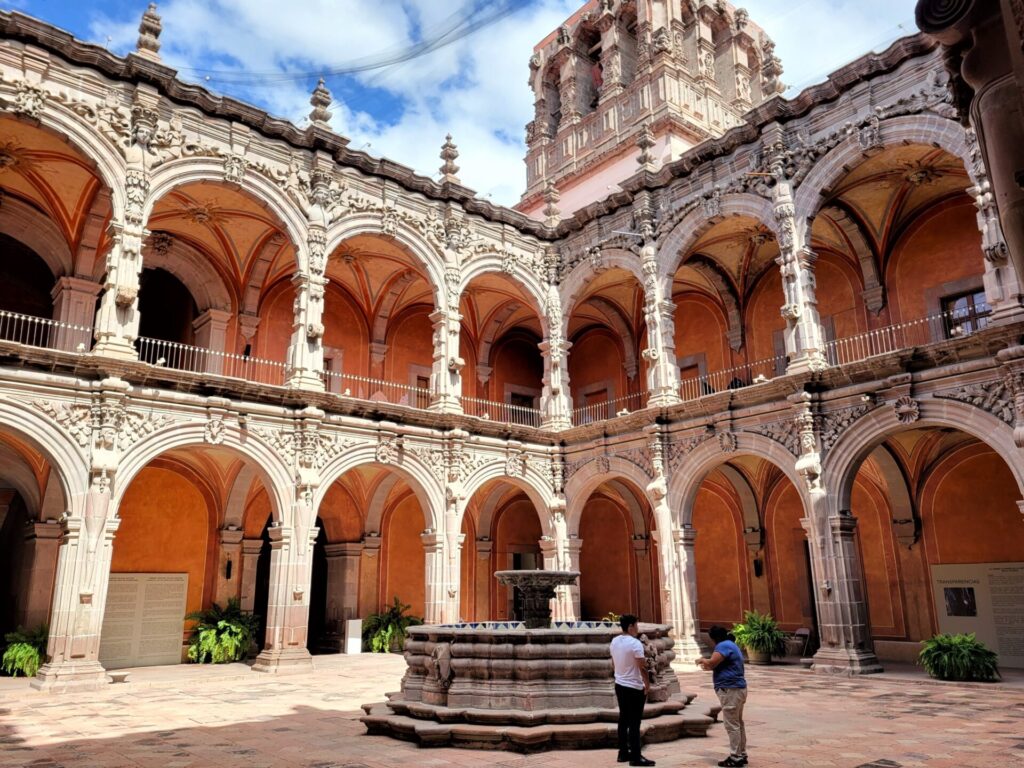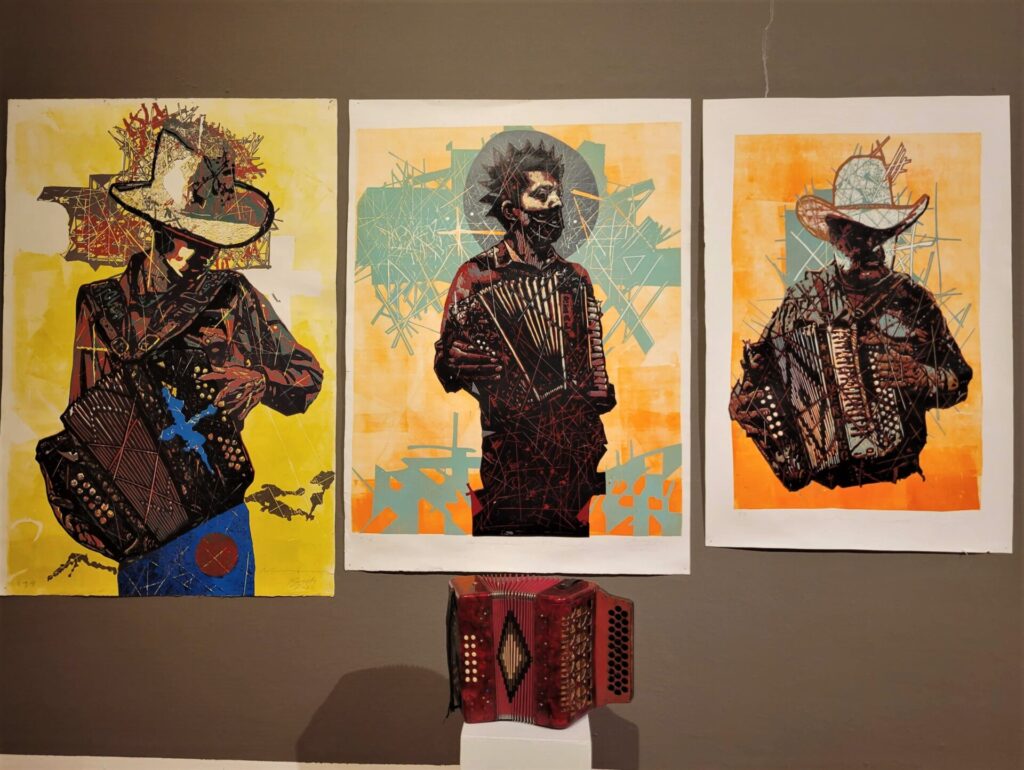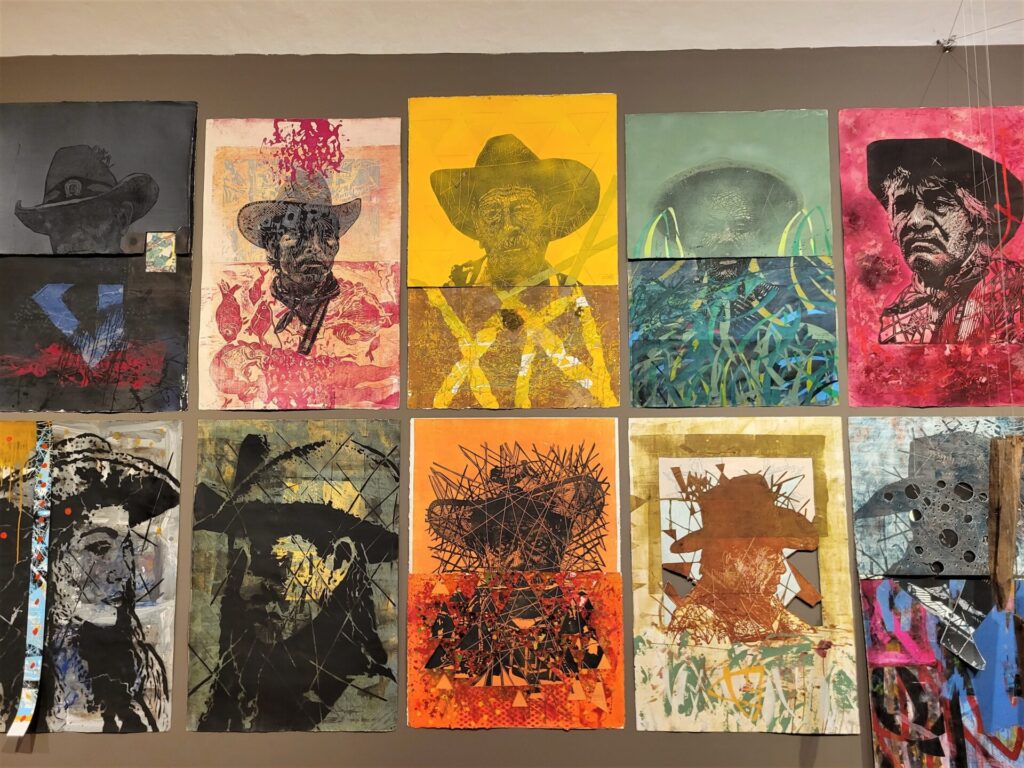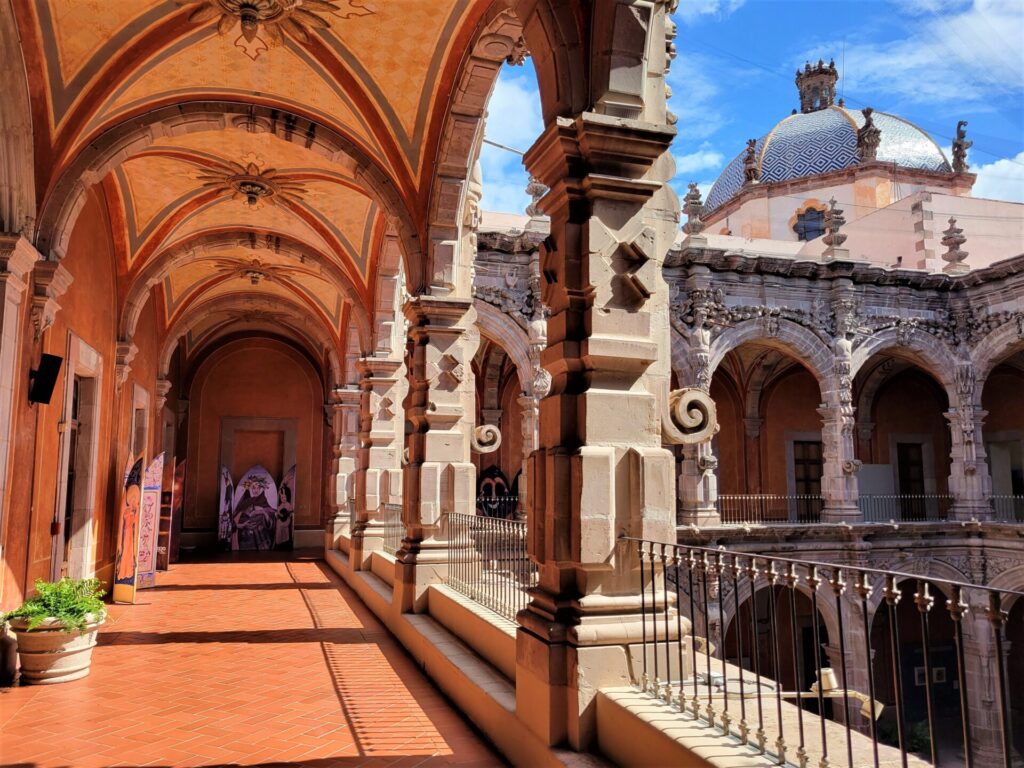 Museo del Calendario
We also liked the Calendar Museum, which is pretty unique. There were a few small exhibits focused on the history of calendars from the Mayans and Aztecs, but the focus is mostly on wall calendar art throughout the last century. There were a ton of old calendars along with model paintings for them. This is actually the largest museum in town. Seeing all these old images created a wave of nostalgia, even if most of it was before my time. It's a fun concept and worthwhile museum.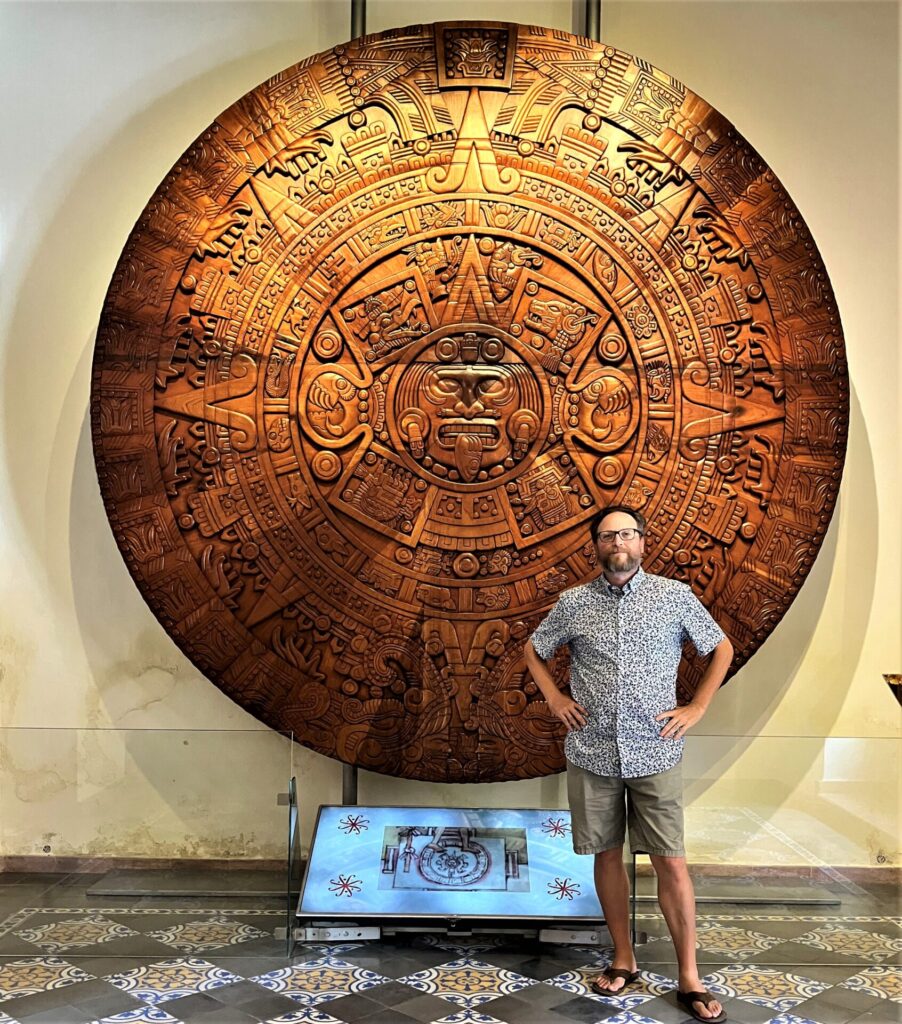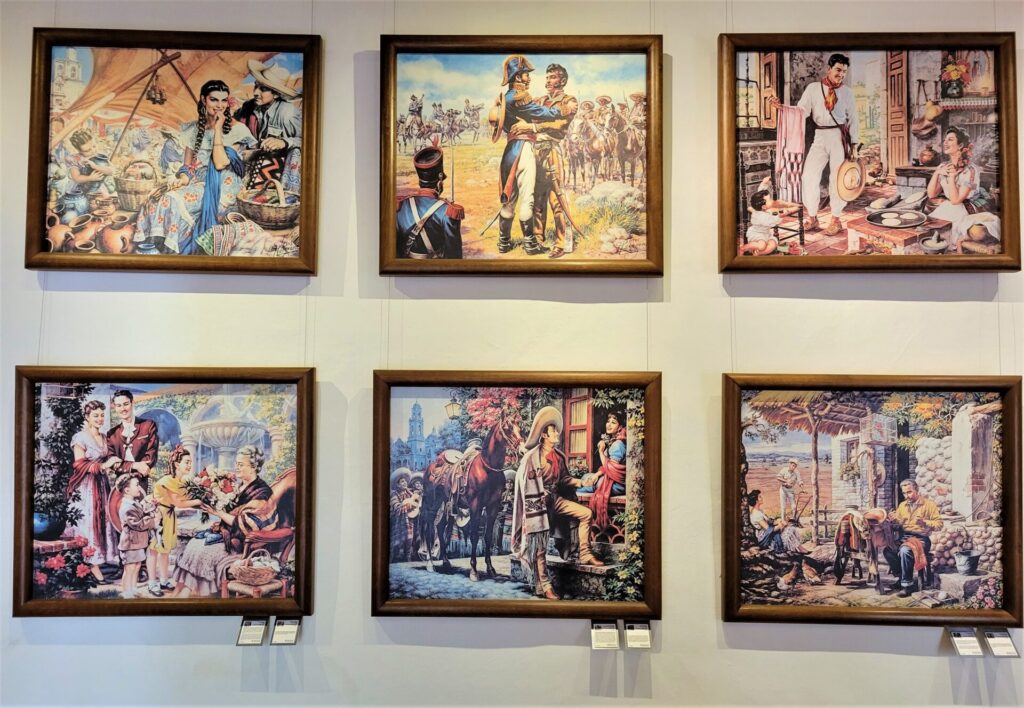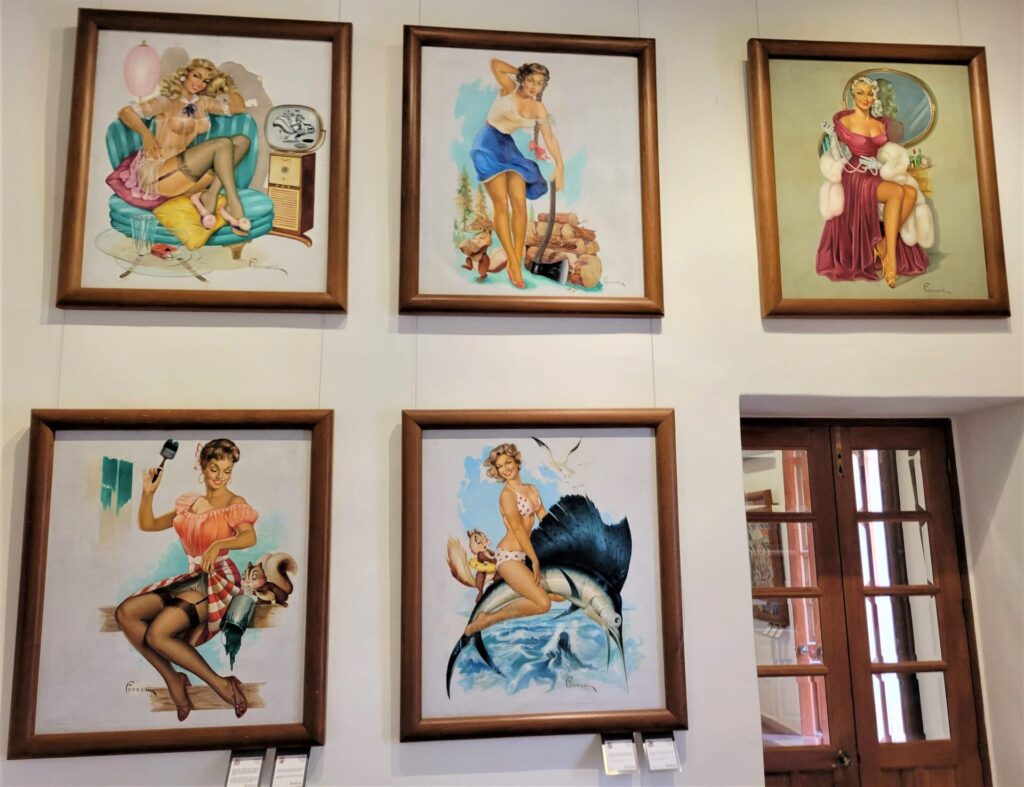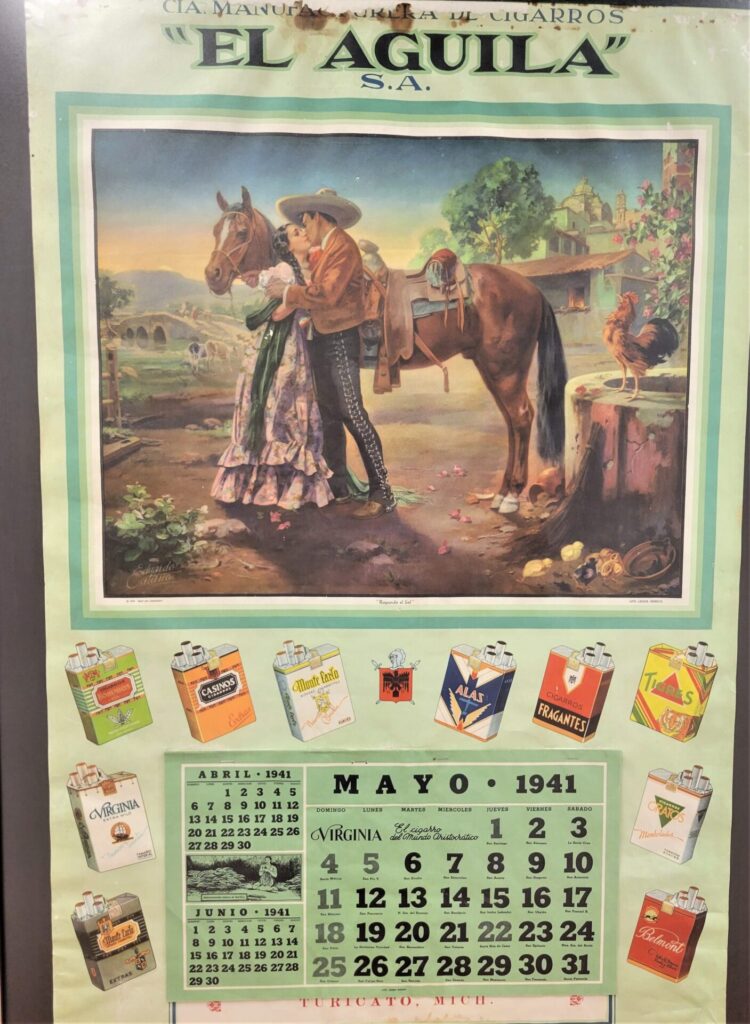 Contemporary Art Museum
Lastly we visited the Contemporary Art Museum. Like many contemporary art museums, most of the exhibits attempt to push the boundaries of art. So naturally we didn't connect with everything, but it was worth a stop, especially since it was also free. The most notable work we saw was a portrait by Kehinde Wiley, the same artist who created President Obama's official portrait in the National Portrait Gallery. His was part of an exhibition on unique portraits, which was our favorite part.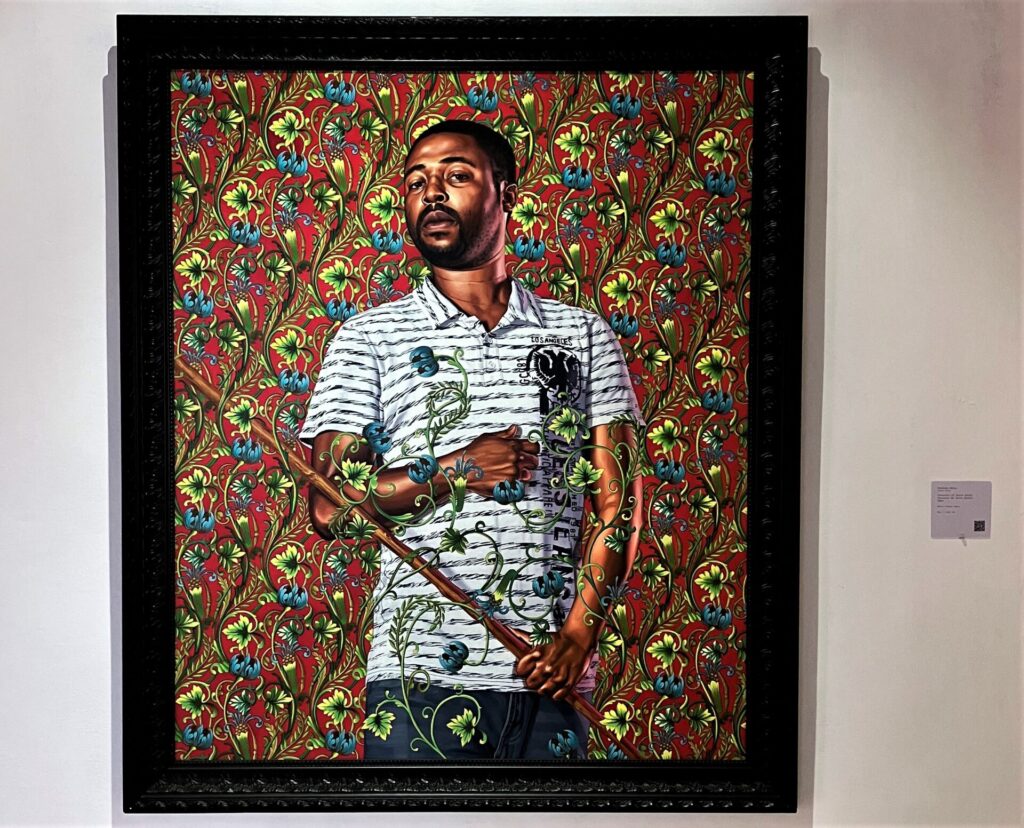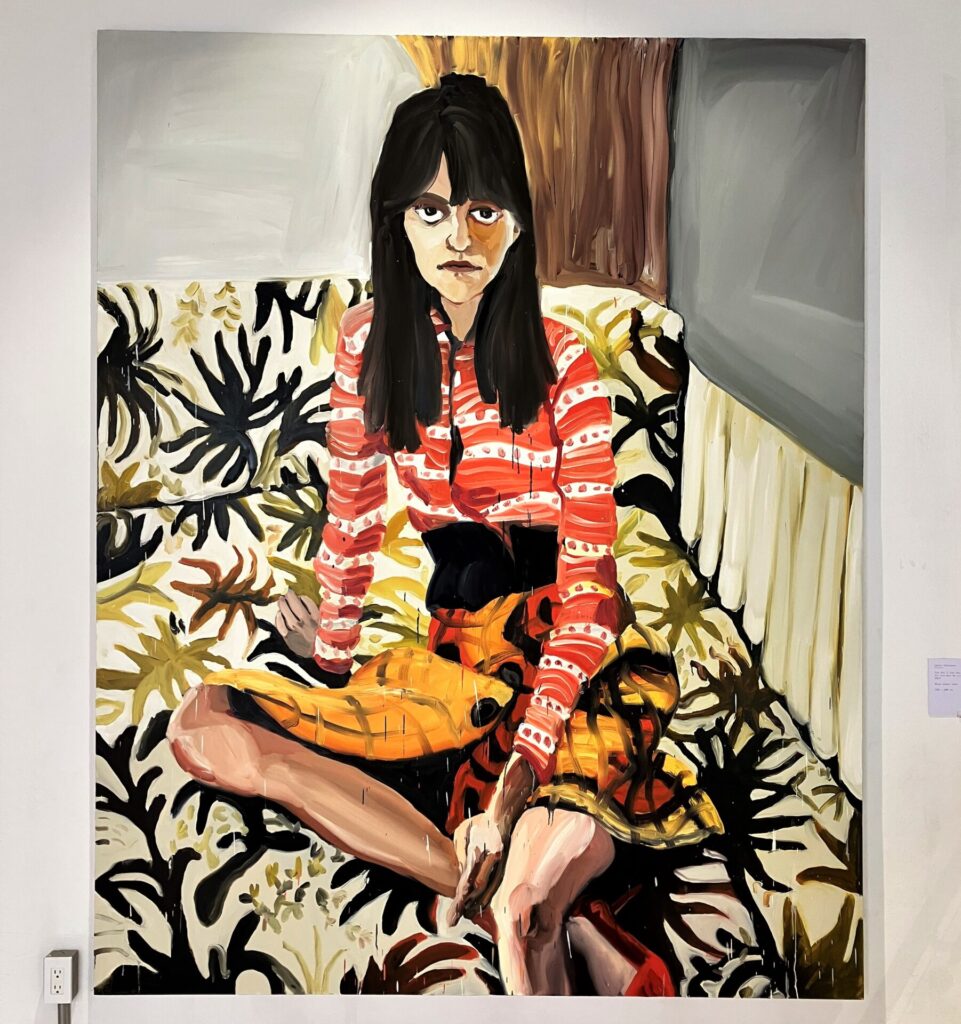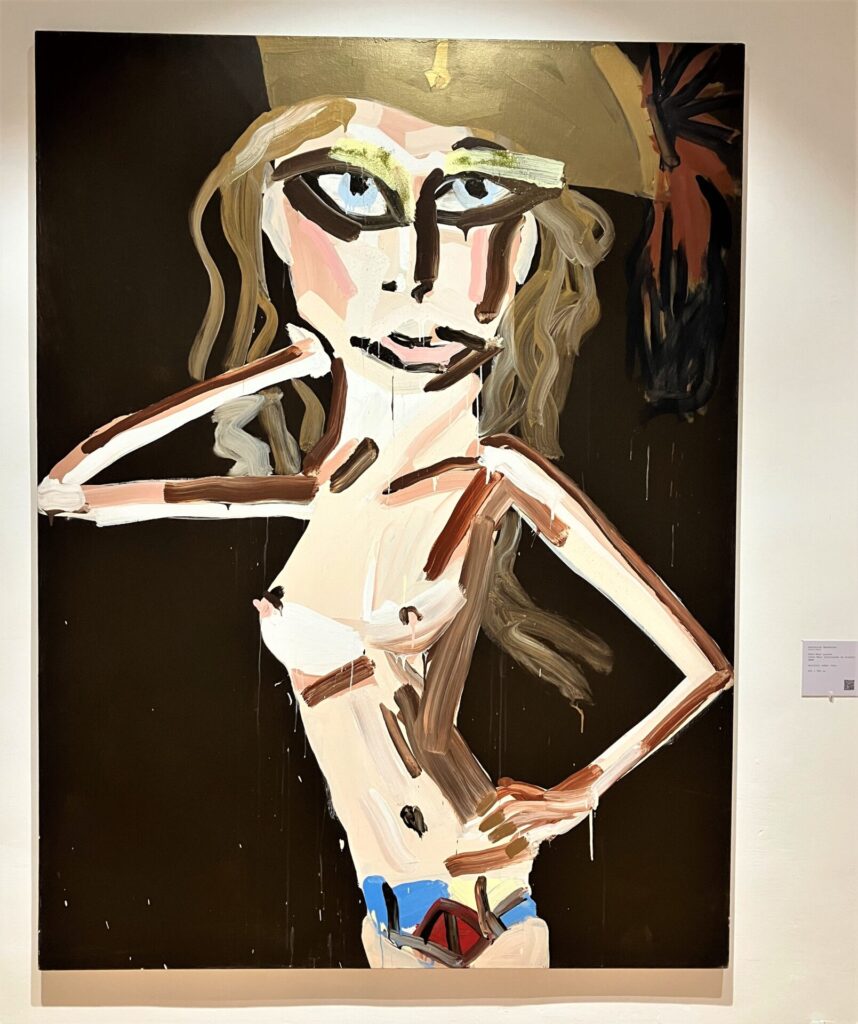 Los Arcos
One of the most unique features of Querétaro is the giant aqueduct, or los arcos. Built in the early 1700s, it's nearly a mile long and averages almost 100 feet tall. It brought clean water from the nearby hills into the downtown area. The aqueduct is well maintained and in perfect condition, although obviously no longer in use. It's fun to walk near as it towers over the area and makes one feel incredibly small.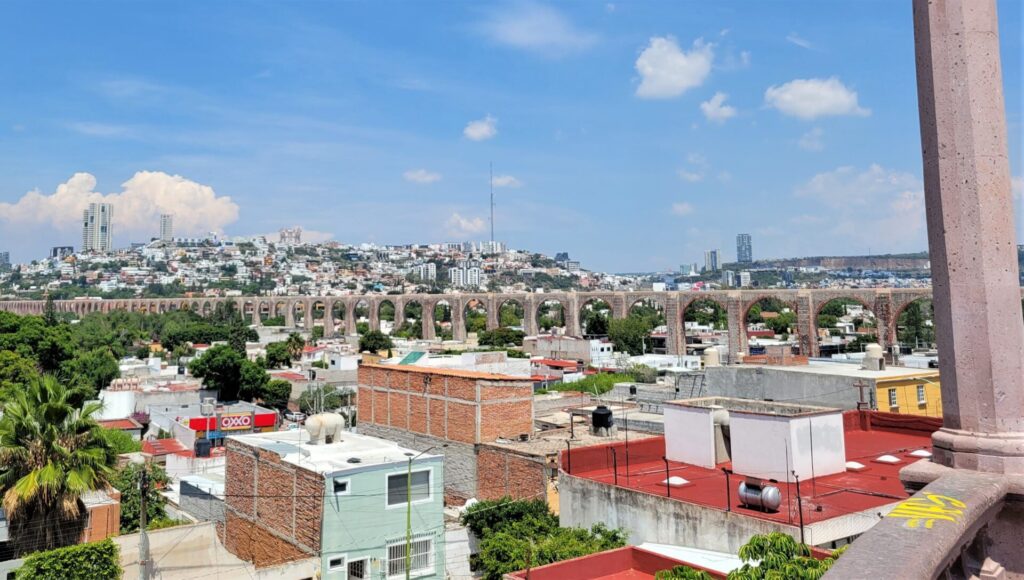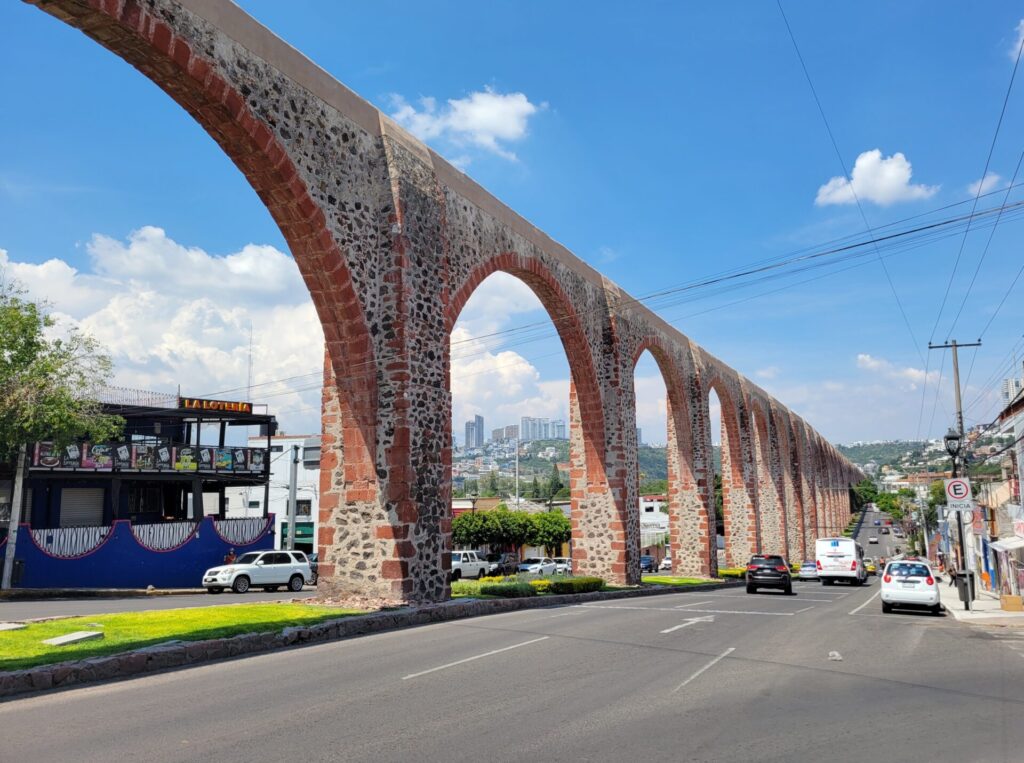 Meetup With Friends
During our long stay in Vietnam, we happened to notice another American couple walking around Danang on multiple occasions. With the borders closed due to COVID, they were pretty easy to notice as there were only a handful of us left. Eventually we got to talking, and ended up having a lot in common, which led to us becoming friends. Once the pandemic lightened and we were all released from our involuntary stay, Bruce and Debbie decided to put down roots in Querétaro.
It feels like such an odd way to make friends, but I'm glad it worked out. During our visit to Querétaro we were able to schedule some time to catch up with them. We received a tour of their house and neighborhood while we gabbed on and on for hours about travel, expat life, our shared Vietnam experience, and future plans. Katie and I usually only talk to each other, so it's nice to change it up once in a while.
Bakery Adventures
On our way to the grocery store early in our stay, we walked by a large bakery. The doors were open and inviting, the shelves were fully stocked, and it looked like a great place. We decided we'd stop on the way back so we could avoid carrying baked goods through a grocery store that sells similar items. But despite being the middle of the day, in the middle of the week, we were surprised to see that they were closed upon our return less than an hour later.
At least, I think they were closed. I could see a worker inside and a couple of lights on, but when I pushed on the door it didn't open. When I pulled instead, the door still didn't open. Hmm, the door's definitely locked. At that point, the worker came around the counter and started to wave us away, motioning her hand to the side. We were just about to leave when it clicked that she wasn't motioning for us to leave, but for us to slide the doors. And this is how we learned that "deslice" means slide in English.
I apologized and told her that my Spanish was not good (obviously) and that I didn't know what deslice (dah-slee-say) meant, but I do now! She just kind of rolled her eyes with an "okay tourist, whatever" expression. Whoops! Good thing I don't care about making a fool of myself because they did make good pan and we went back a number of times. Naturally, we nicknamed the bakery the Deslice Bakery.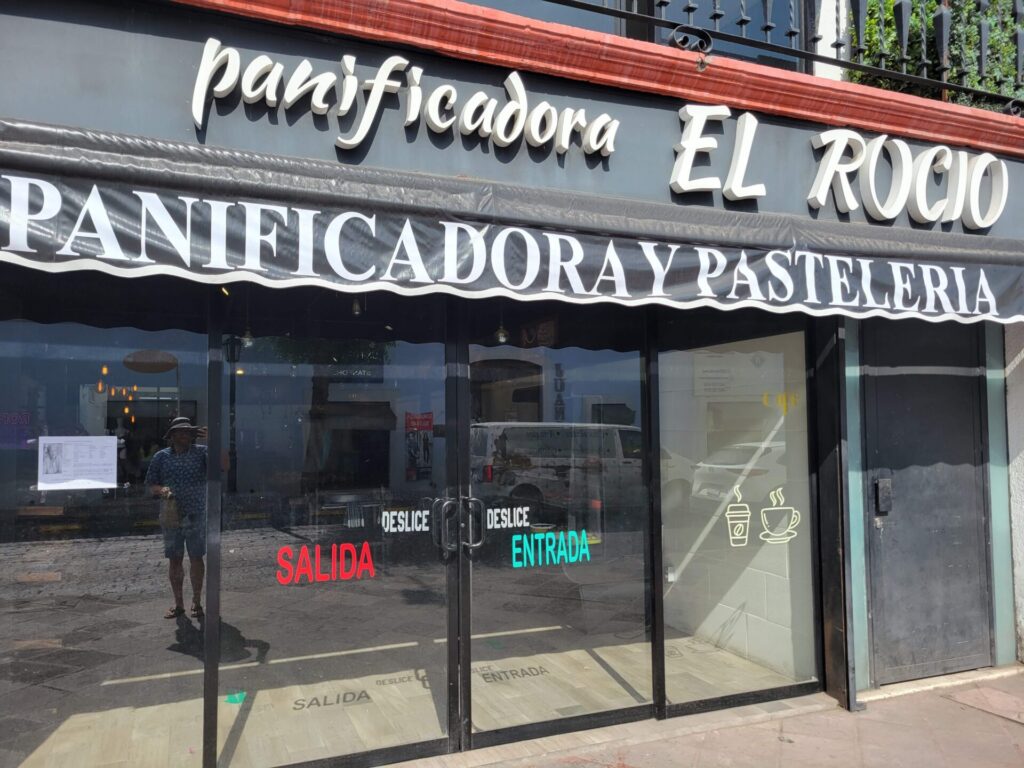 That wasn't the end of our adventures with the Deslice Bakery though. On one of our last visits, the worker (owner?) didn't have enough change in the register, so she went to reach into her own purse to provide me with the remaining 2 pesos. I told her not to bother and we left. But as we were walking away, I started to do the math. Something wasn't right. I thought she told me that it would be $55 pesos, but when I paid with a $200, I received $153 in change ($155 minus the $2 that I was "shorted"). After thinking about this for at least 5 minutes, I decided that I did hear the price correctly (sometimes a struggle for me) and the math was indeed wrong. I turned around and went back into the bakery where I had to explain, in Spanish, that my change was incorrect.
It was a bit of a rough go at first, but eventually I confirmed the price, showed her the amount of change I received on the counter, and pushed 8 pesos towards her. At that point I think it clicked and then we were in agreement, which she was quite happy with and thanked me many times. I hope that helps make up for my lack of understanding of how a door works.
Street Pan
Speaking of pan, the best pan dulce we found was actually sold on the sidewalk near a downtown square. On weekends, these workers would show up in the afternoons with multiple baskets of perfectly baked Mexican pastries. And I mean perfect. I've been eating pan dulce most days for 3 months now, from numerous bakeries across three cities, and this sidewalk stand is the best in the country so far. All of their offerings were great, but one stood out as the crème de la crème: the campechana.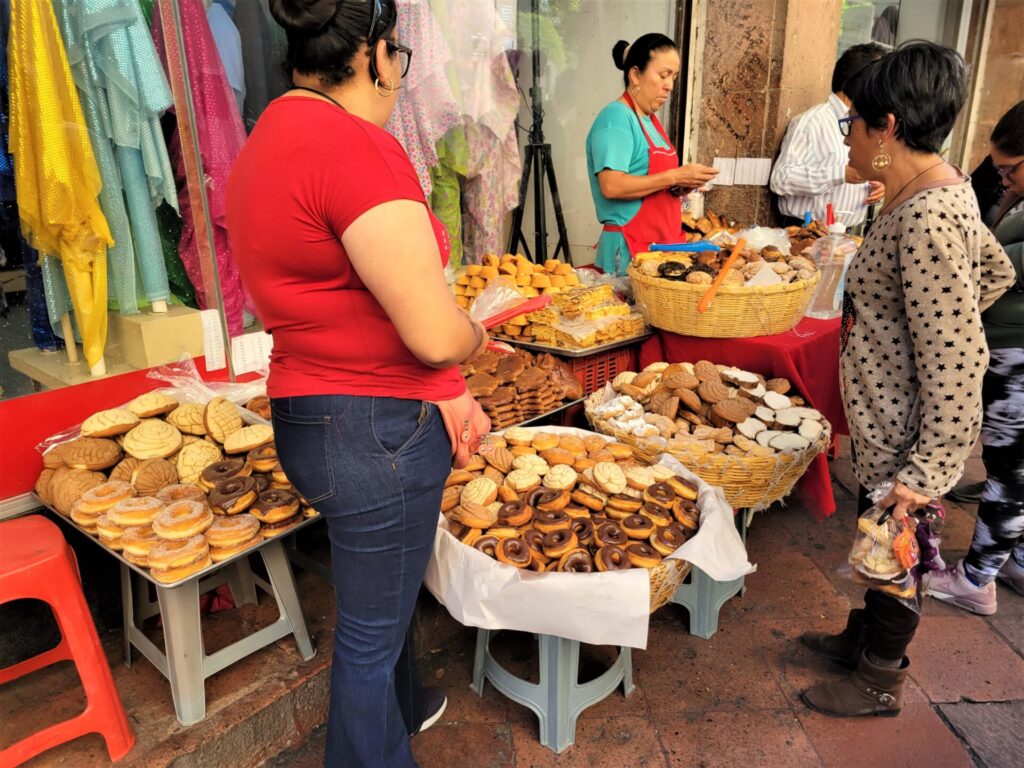 The campechana is shaped like a long john donut, but it's ridiculously flaky and crunchy. The outside is coated with caramelized sugar and is absolutely amazing with coffee or tea. I've had them plenty of times before, but none were close to as good as this one. I would go so far as to say it's the best thing I've eaten in Mexico. In an effort to learn some more about it, some googling led me to a recipe blog that gets right to the point, stating "I have found that campechanas sold on the streets tend to be the very best ones." I wholeheartedly agree!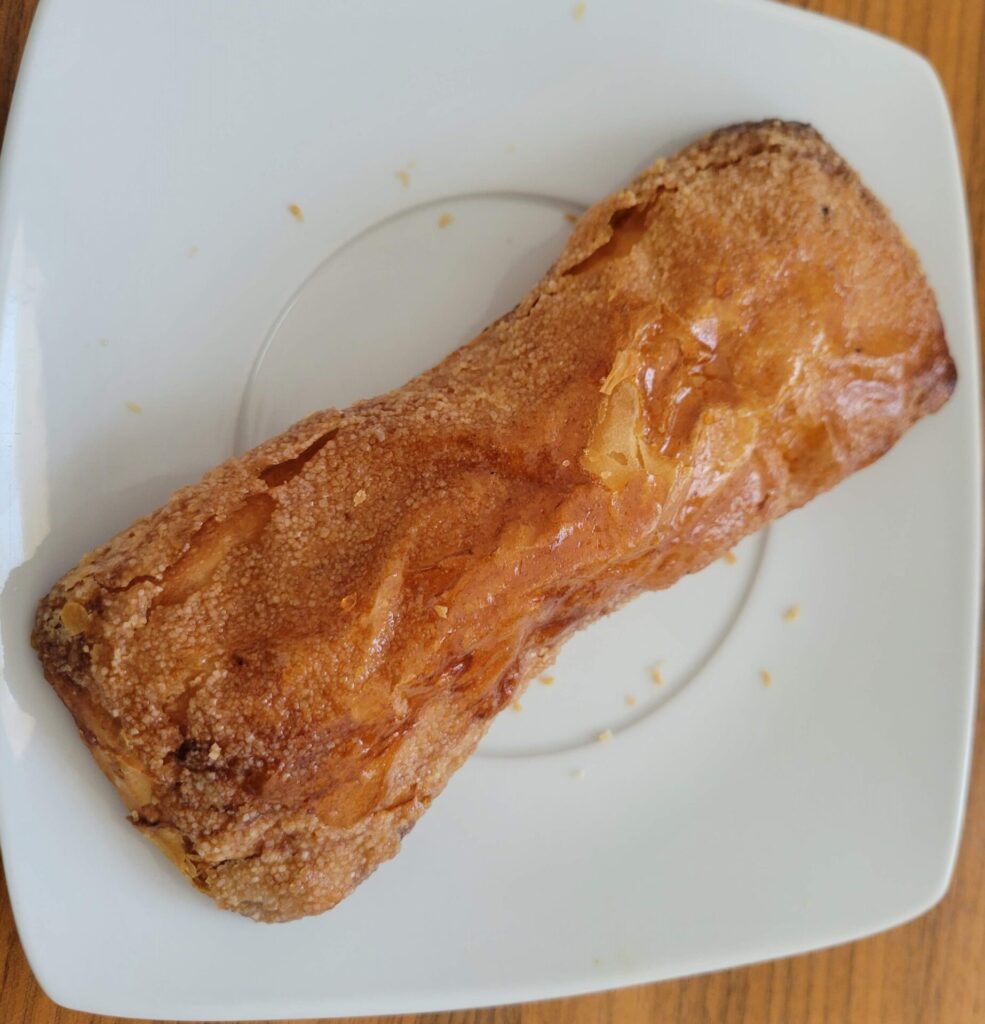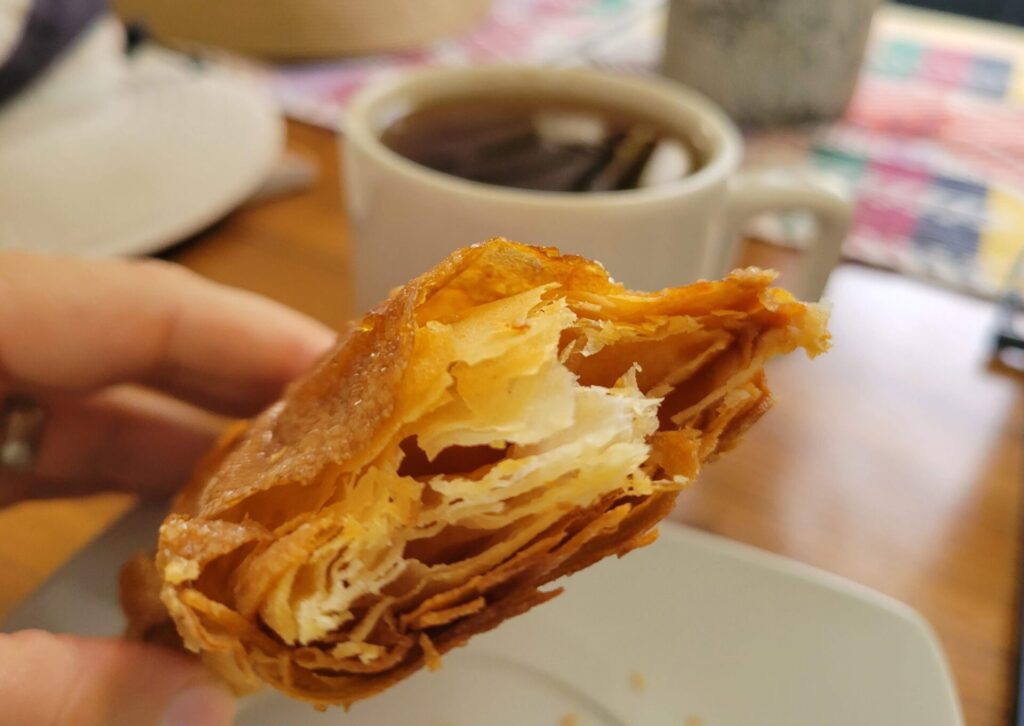 Where We Stayed
We rented a spacious two bedroom apartment right on the edge of downtown. We don't normally prioritize being right in the tourist zone, preferring to stay in a more quiet neighborhood, but it worked out pretty well. The apartment was situated right across the street from a hotel with a rooftop bar that featured live jazz music most nights of the week. As such, we were able to enjoy concerts right from our living room, which we both enjoyed. I even recognized a few of the songs, mostly covers of the Cuban jazz staple the Buena Vista Social Club.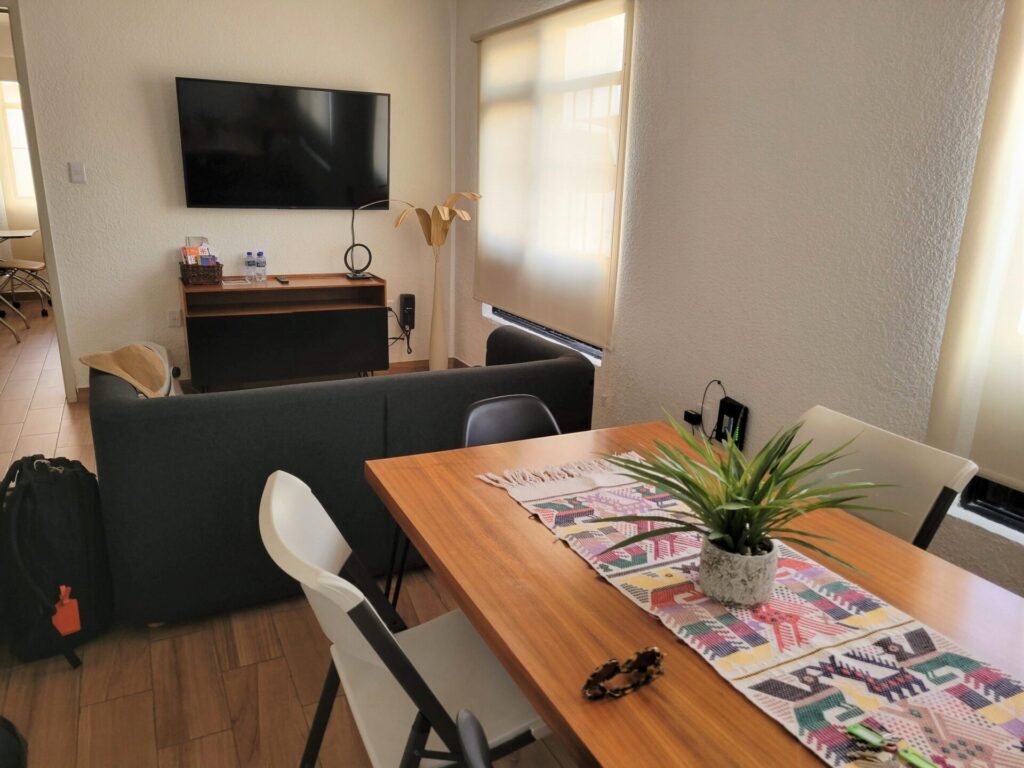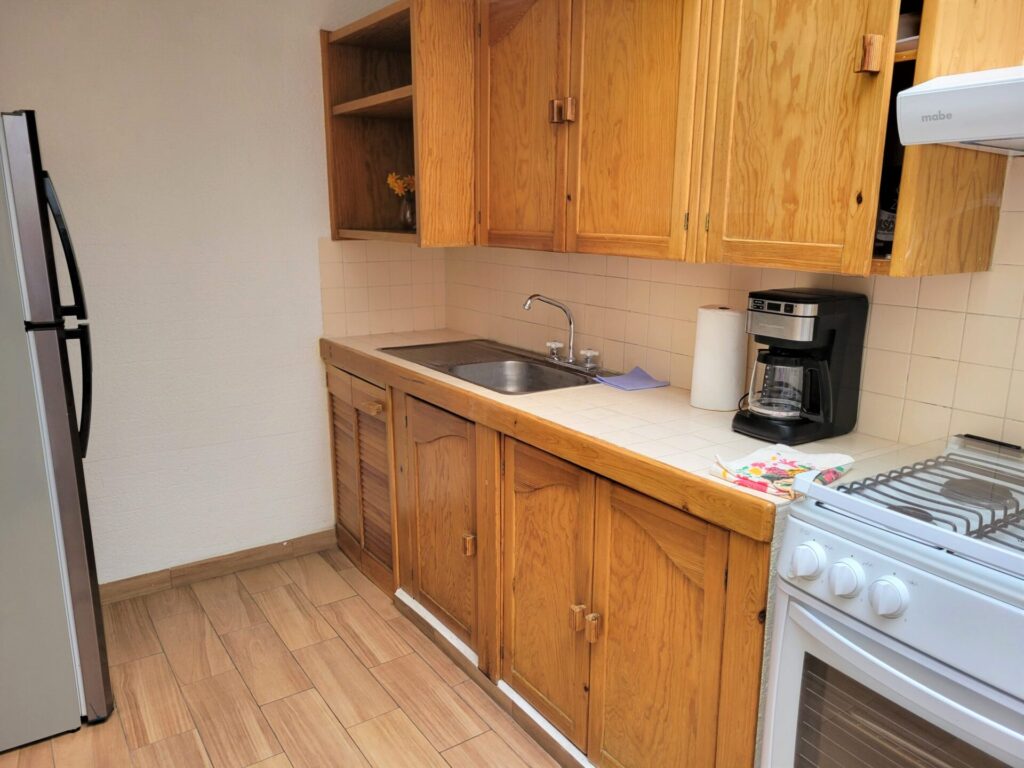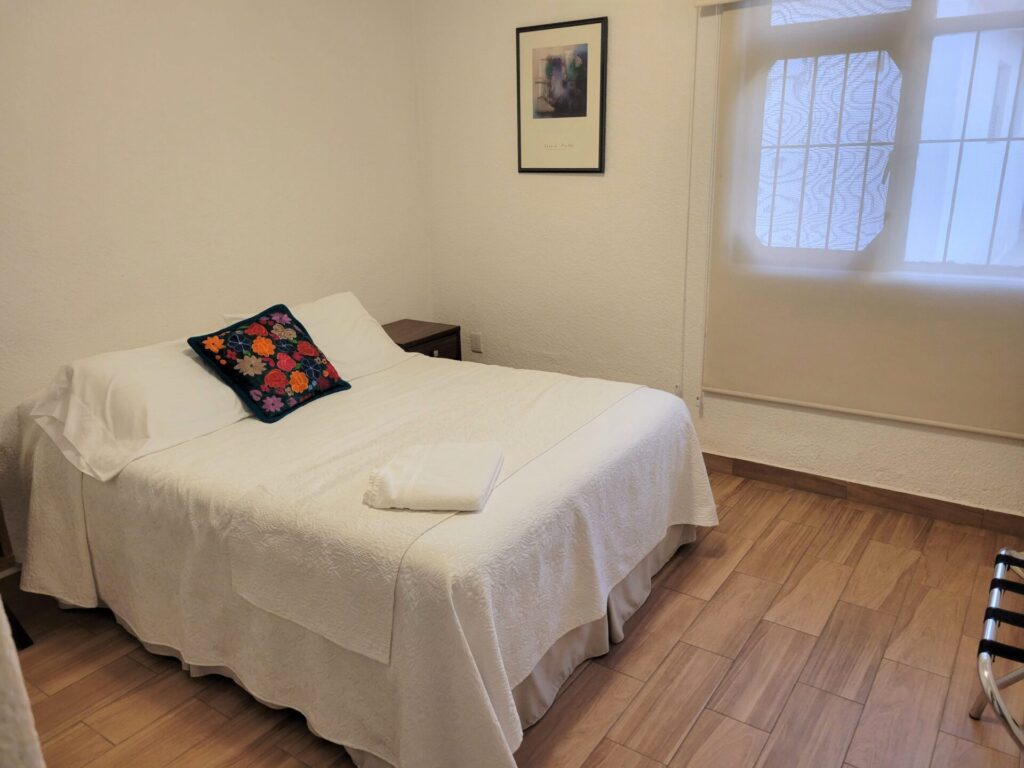 What We Spent
We did pay a bit of a premium for our apartment due to the top notch location, and it cost us $1291 for our 28 nights. The city also had a really fancy grocery store (La Comer) which we couldn't resist, bumping our food spending a bit. Our spending while in Querétaro came out to $2136. Once I add in our recurring bills for things like MLB.tv and our mailbox service, our grand total spending amount during these 28 days was $2369, or a little under $85/day.
Overall I thought Querétaro was a reasonably pleasant stop. It was very clean, had some nice green spaces, and it's hard to beat the weather. The city embraces all of its rich history and I can see why it's popular with tourists. We enjoyed our stay, despite the fact that the doors to some businesses were difficult to operate.