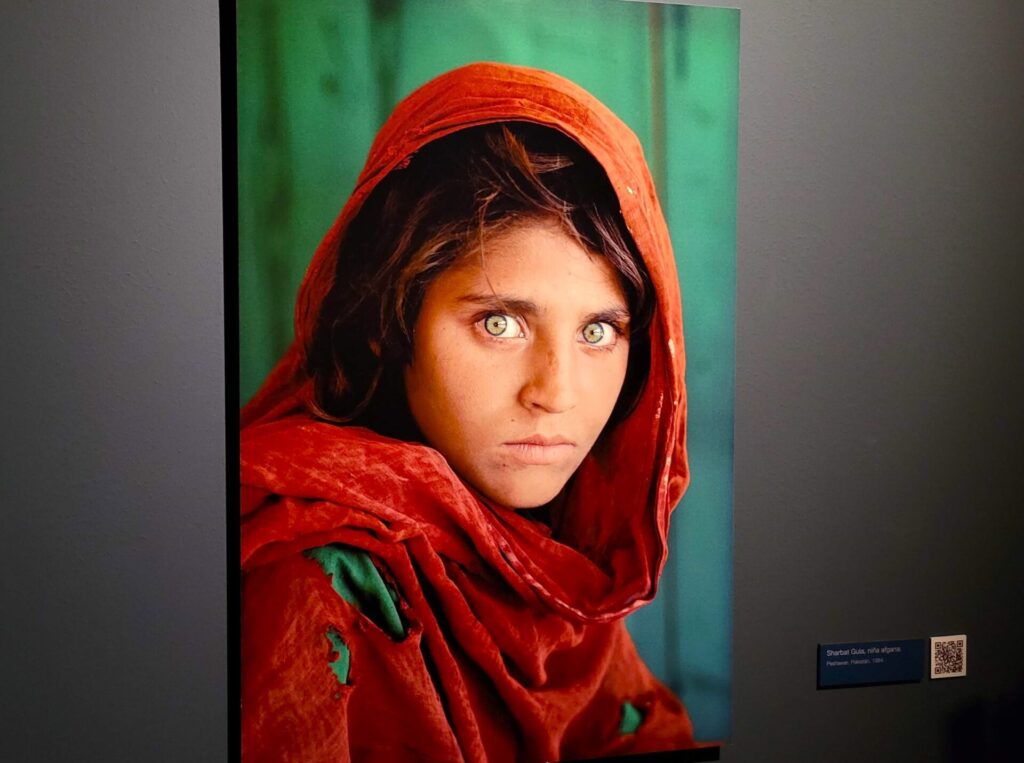 While you may not be familiar with the name, you almost certainly know the images. Steve McCurry is a renowned professional travel photographer, and his most famous photo of "The Afghan Girl" made the cover of National Geographic in June 1985. Recently we attended a special exhibition of his work spanning his entire 40 year career as a photojournalist. Titled Steve McCurry Icons, the Franz Mayer Museum in Mexico City offered a stunning hand-picked collection of 100 of his best photos.
It was pretty fortunate that we got to see this exhibit. We learned about it when we happened upon a random bus stop shelter advertisement with a picture of The Afghan Girl. Thinking it looked interesting, we went home and looked it up. It turned out that the exhibit was ending the next day! We immediately made plans to visit for the final day of the show.
When we showed up to the Franz Mayer Museum around 1pm, it was kind of a zoo. There were people everywhere with multiple lines stretching well outside of the museum. Once we got to the front, we learned that we had to buy a timed entry ticket in order to see the Steve McCurry photos. We got extremely lucky here as well, as the first available time slot left was 6:30pm. The museum normally closes at 6:00pm, but they were staying open late for the last day of this special exhibit. Whew!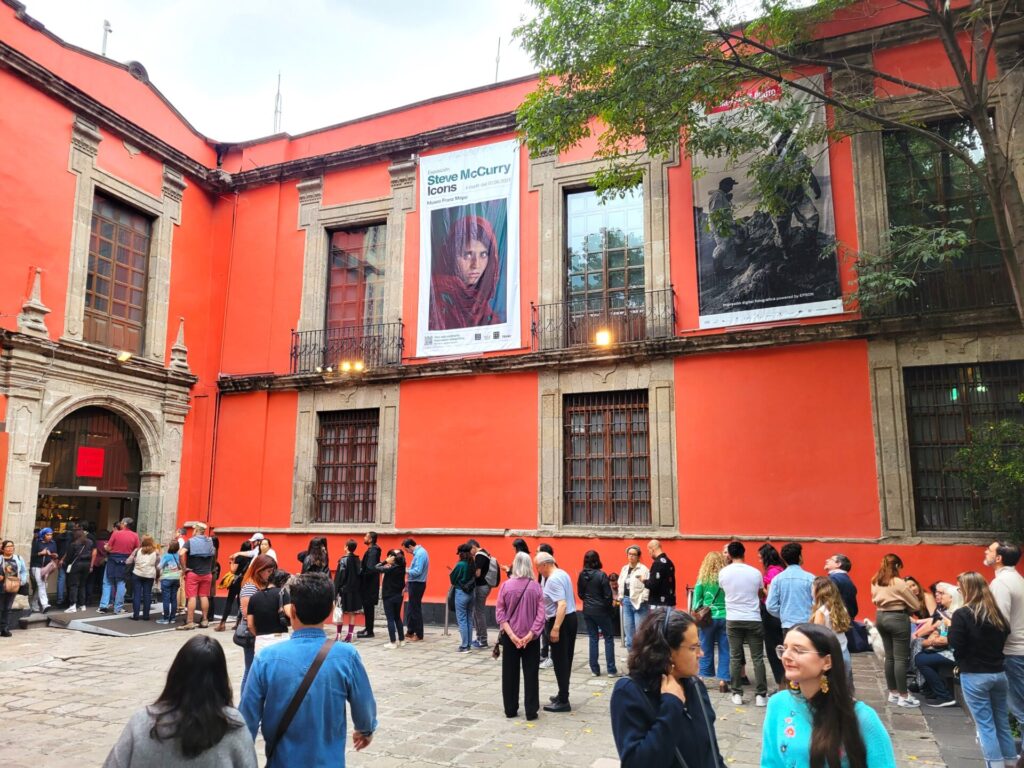 I can definitively say that it was worth the effort. The exhibit was very well done and quite breathtaking at times. We knew it would be impressive, since he's a highly decorated photographer, but it was even better than expected. Most of his photos are portraits and his knack for capturing emotion was on full display. We were really moved by the show. I haven't seen art this powerful since we saw the In Search of Humanity exhibit from Ai Weiwei when we were in Vienna.
I imagine it must've been quite challenging to narrow down all of the photos taken over his multi decade career into just 100. On a similar, albeit much smaller scale, I had to choose 25 of those 100 to show you. Obviously a blog post format doesn't quite convey the same experience as seeing these large format photos in person. And the popularity meant that it was sometimes hard to get a shot at a perfect angle. But despite this, I hope that this post will give you a taste of just how impressive and powerful McCurry's work is.