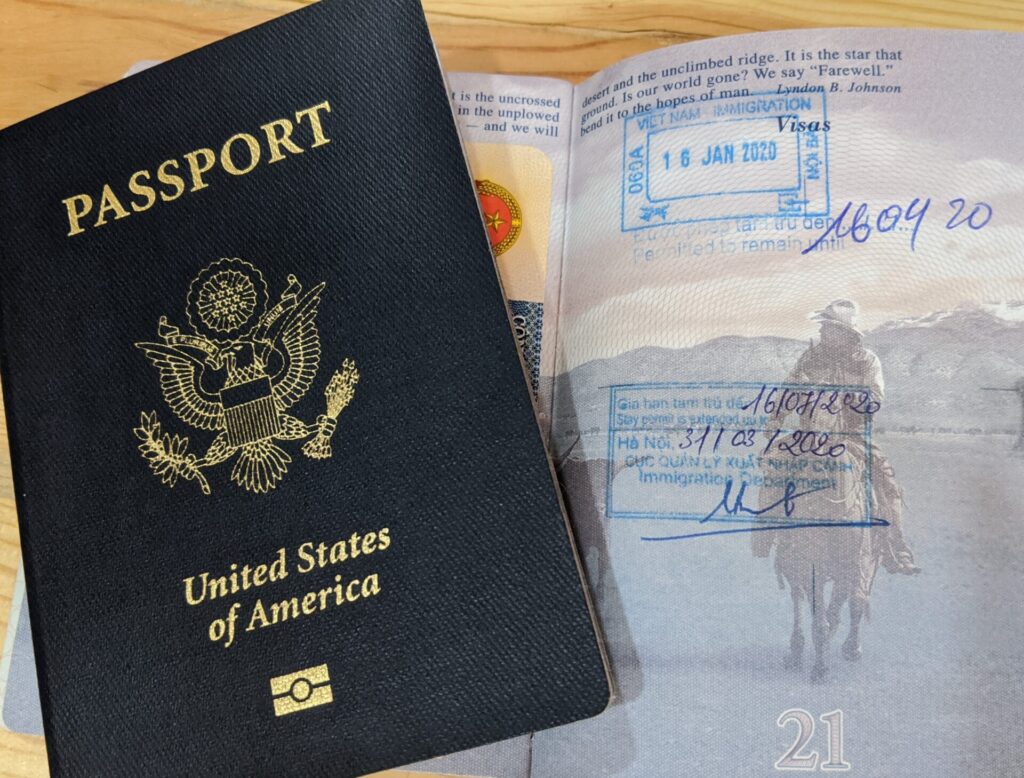 Our Vietnam visa was about to run out. Even though we used a professional agent to facilitate an extension, I wasn't sure if it was actually going to happen. We turned our passports over to the agent on Saturday March 21st. Despite being repeatedly promised that our visa extension would be taken care of, up until this morning, our status was still in limbo. However we just received notice that our extensions have been granted which allowed us to breathe a gigantic sigh of relief. It was also just in time for the country to go into full lockdown mode.
As of April 1, Vietnam has issued a stay at home order for the entire country. They are calling it Nationwide Social Distancing. The borders have been closed since mid-March, but interior movement has not been greatly altered. These enhanced restrictions are supposed to go through at least April 15, and will likely last the whole month. What this means is that nearly all businesses are supposed to be closed and all non-essential movement should be ceased. This April 1st closure also includes government immigration offices. We got stamped as of March 31, so it seems like our luck is improving. We finally made it by a day instead of missing it by a day.
Naturally, we've been following the local news pretty closely. I found an article from Vietnam Insider that said even if we didn't get our extension in time, there would've been no overstay penalties. With all international flights banned at the moment, I'm inclined to believe that's true. But also I'm very happy to not have to rely on that. Instead, our three month extension means that we can stay until mid-July. I don't know what the travel landscape will look like at that time, but I'm certain that it will be better than a couple of weeks from now.
Changing Our Travel Plans
What we do know is that our original travel plans for the rest of the year are worthless. We initially planned to return to the US later this month in order to celebrate our only niece's college graduation. (Good job Maddy!) After that, we had visions of spending the summer in Europe. The rough sketch was to start in Budapest and then work our way south or east or both. I had even done some preliminary planning on how to stay on the continent while avoiding both snow and Schengen Zone 90 day visitation limits. These ambitions are long gone now.
With nearly every country closing their borders, and travel in general being disrupted for the foreseeable future, we are severely curbing our travel plans. Since we're already in Danang, it's going to be our home for the next 3+ months. Now is not a good time to be traveling around. Instead, we've scrapped any travel plans and will stay put here until our visa expires in mid-July.
What's Next?
At that time, we'll almost certainly have to leave Vietnam unless we can get them to grant a second visa extension. While that could be possible, I'm definitely not counting on that. More likely, we'll pick a different city where we are allowed 90 days on a visa or visa-free visit and stay put there as well. Our days of hopping from place to place every 2 weeks are over for now. We are much more comfortable choosing one spot and staying put. Top candidates for a longer term stay right now include Taipei or Seoul. Both Taiwan and South Korea offer US passport holders visa free stays for up to 90 days. Returning to Malaysia for 90 days is also an option and that becomes more attractive the colder the aforementioned places get. This will be something we decide on much closer to departure time. The days of us planning our travel 3 months in advance are over for now. 
The Advantages Of Asia
No matter where we end up after leaving Vietnam, our travels to the US and Europe are on hold indefinitely. We're now planning to stay put in Asia for the foreseeable future. Asia offers us two main advantages. The first is that the majority of the countries in East and Southeast Asia took the coronavirus pandemic seriously from the start. This means that they not only have experience dealing with it, they are handling it a lot better. Their curves are already flat.
The second main reason is cost. As everyone is aware, this pandemic has been accompanied by a stock market crash and it's highly likely it will cause a global recession. It's hard to know how long it will take for the world to reverse these economic trends, but while things are uncertain we'd prefer to keep our spending low. While we didn't happen to plan for a worldwide pandemic that closed borders and stifled travel, we definitely planned for an inevitable recession. It's one of the reasons why we started in Asia in the first place.
If you've been following our spending, you know that our travels throughout the region so far have allowed us to live well while spending less money than we imagined. While we won't be actively trying to cut spending from our current levels, I do expect our expenses to drop nevertheless. Staying put for months at a time means better deals on rent and fewer travel costs. And since everything is closed, that means we won't be eating at restaurants or spending money on entertainment either.
The Future Costs Of Travel
At the risk of looking like a fool, I want to prognosticate a bit about future travel trends. I expect airfare to be reasonably expensive for at least a year going forward. Demand has been decimated and airlines are responding by drastically reducing supply. Even when travel restrictions are finally relaxed, there is little incentive to run mostly empty planes. Airlines will wait for demand to resurface before putting their entire fleet back to work. We won't be able to count on ridiculously cheap flights around Asia like we did before.
On the flip side, I believe that any increases in transportation costs should easily be offset by Airbnb rental fees dropping dramatically. The travel industry is getting hit pretty hard and I doubt it will ramp back up immediately. Instead, the glut of supply in the short and medium term rental market will almost certainly drive prices down. Since we are (comparatively) long term renters who can offer a lot of needed stability to our prospective hosts, I expect we will have a lot of leverage in negotiations. At the very least, we won't be paying list price for a while going forward.
Side Benefit Of The Current Lockdown
On a lighter note, these Vietnam lockdown restrictions couldn't have come at a better time for me. In our current apartment is a clothes rack that has a support foot that juts out. I happened to stub my pinky toe against the outcropping last week. And I got it real good! Considering that it's still very tender over a week later, I think it must be broken. Being restricted from leaving the house has worked in my benefit as I'm able to avoid shoes and let my toe heal. So I've got that going for me, which is nice.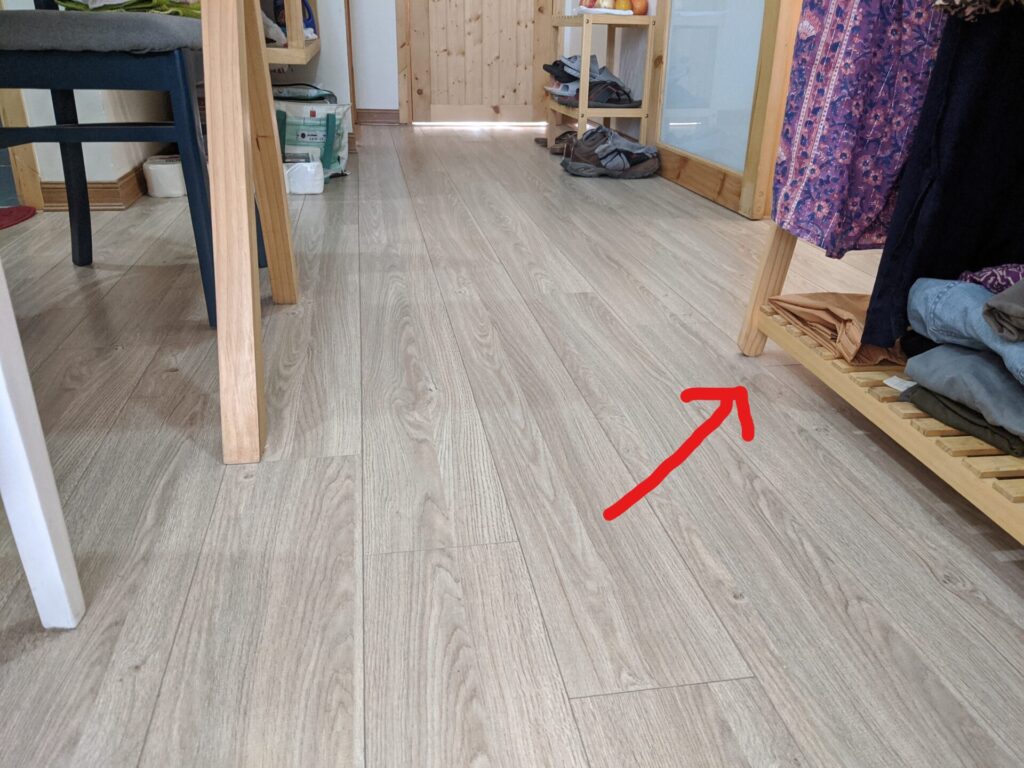 Overall, I'm very happy that we're now able to legally stay put for a while. Like everyone else, we have been facing a lot of uncertainty lately. It's a large weight off of my shoulders to know that we won't be forced to travel anytime soon. Danang is a perfectly fine place to hunker down and ride out the storm. We have fully stocked grocery stores and a government and general populace that's taking this COVID-19 pandemic seriously. While this was not really how we envisioned our retirement travels, we are doing fine. This much needed visa extension has allowed us to exhale. We can adapt to just about any circumstances in the short term. Our expenses are low. Our ability to entertain ourselves is high. And of course we have each other.