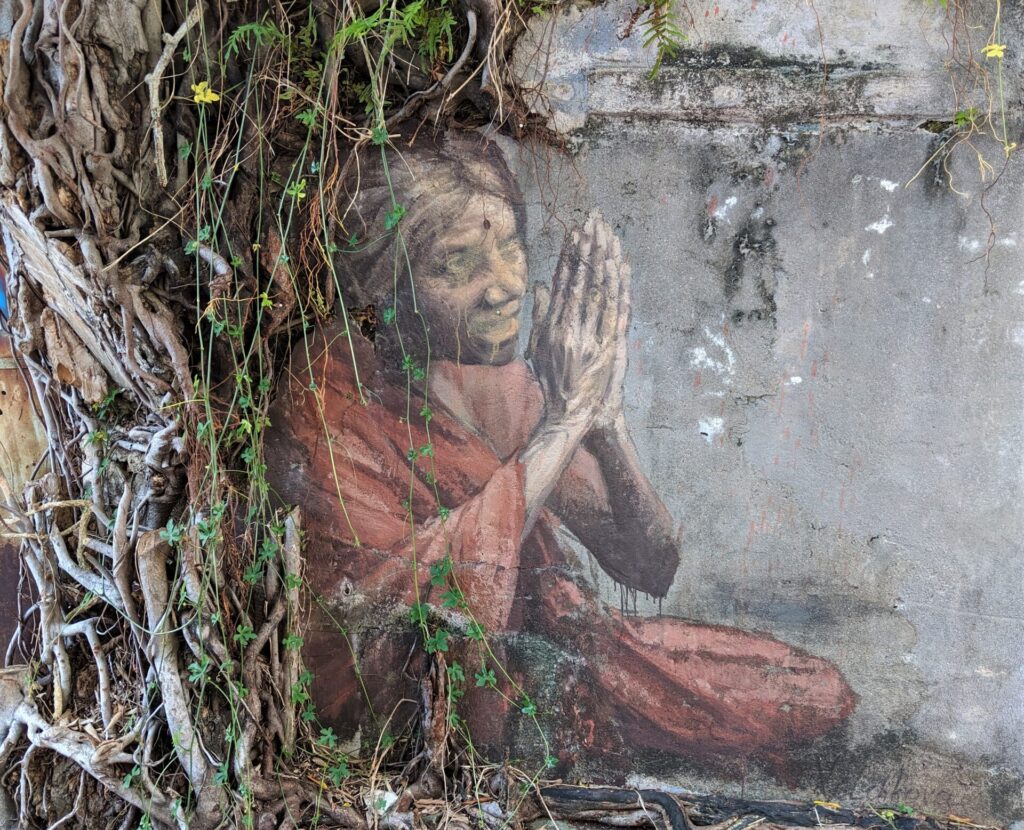 It's everywhere! The Penang street art scene is thriving and the creative and playful atmosphere can be felt throughout George Town. It wasn't that long ago that the colonial architecture was the main draw to this island. While a lot of the art feels old, most of the iconic pieces debuted in 2012. Since then, Penang street art has exploded in both quantity and popularity. And while I am really enjoying the architecture, I can safely say that the street art is the number one reason to visit.
The Interactive Pieces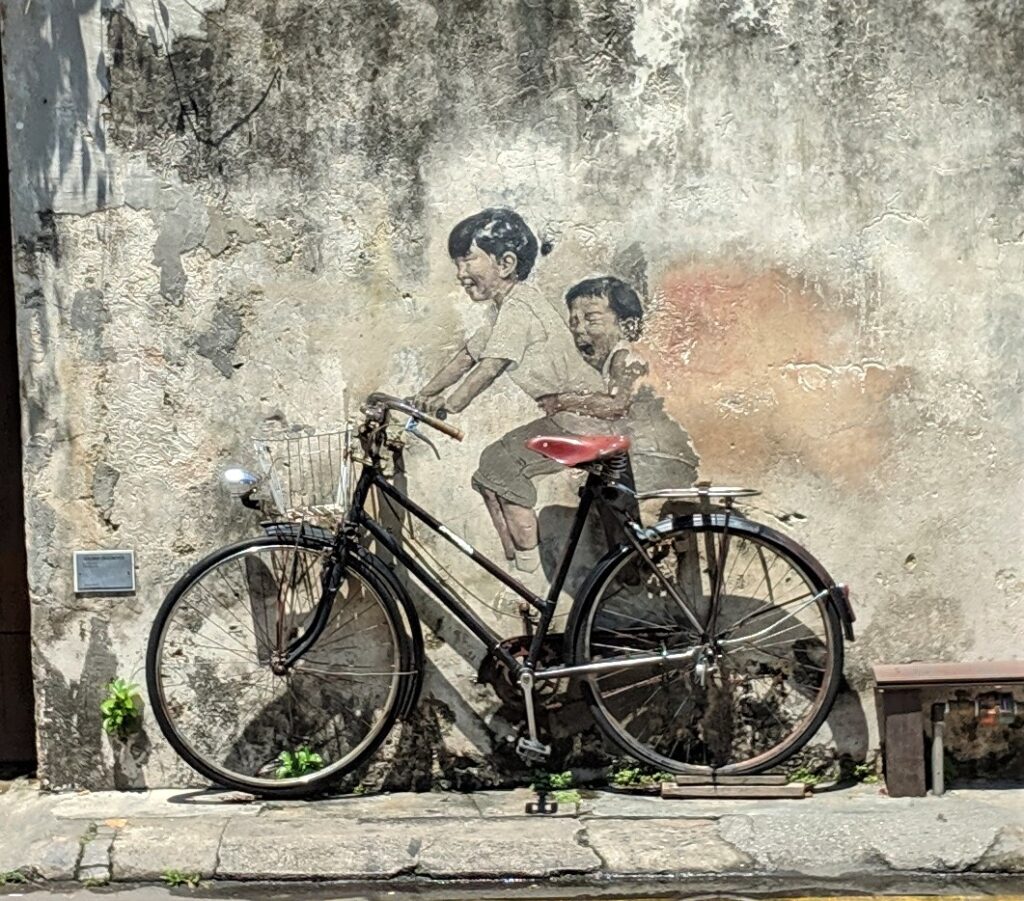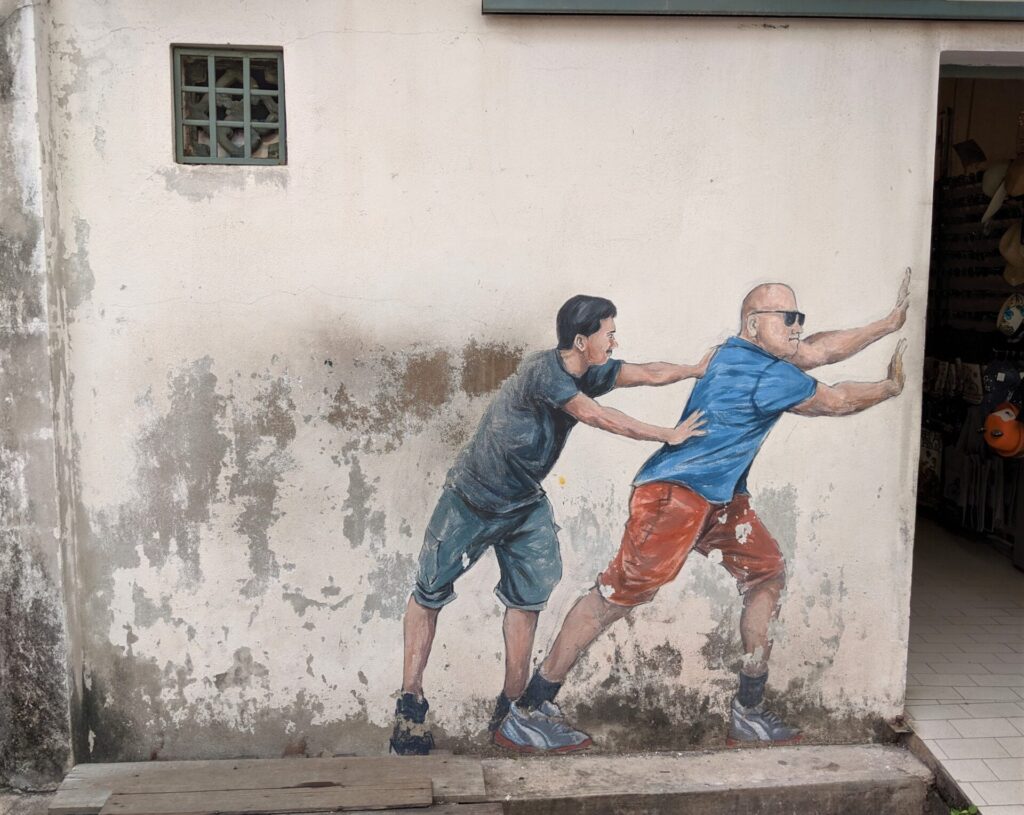 Many of the art installations are interactive and tourists are encouraged to pose with the paintings and are given platforms upon which to do so. You may have seen some of these on Instagram, and maybe even the Bonus Nachos Instagram page. The most popular pieces have people waiting in line for pictures during most hours of the day so if you haven't seen them yet, you will soon. But given the sheer volume of street art, there are still plenty of spots available to avoid the crowds.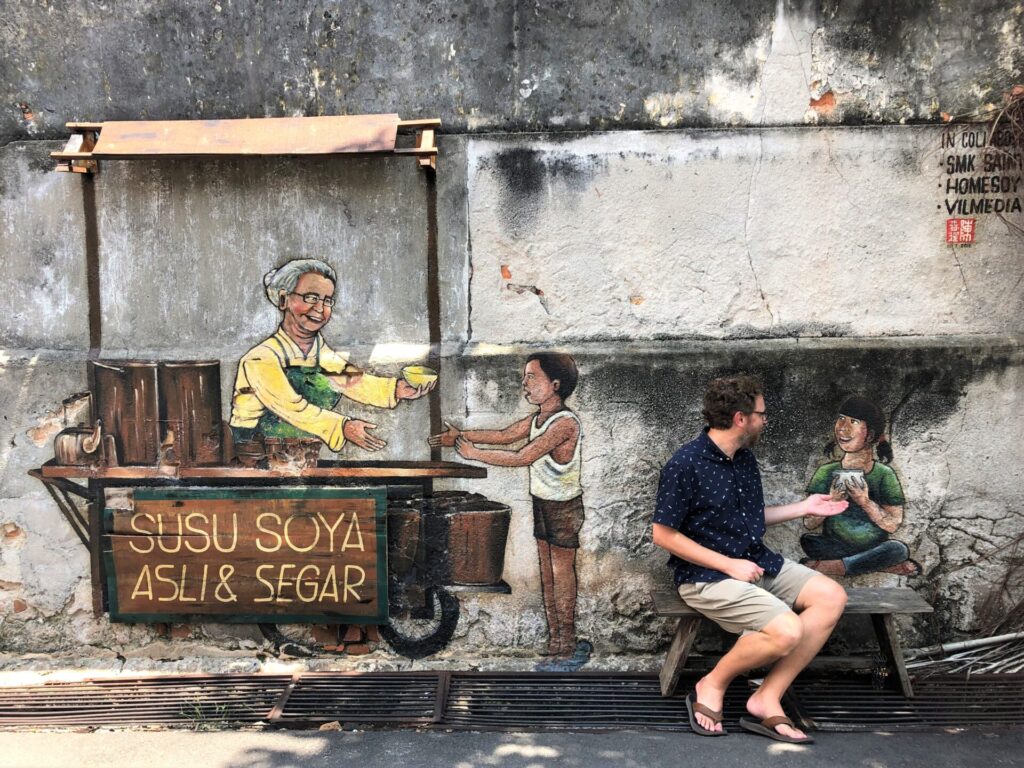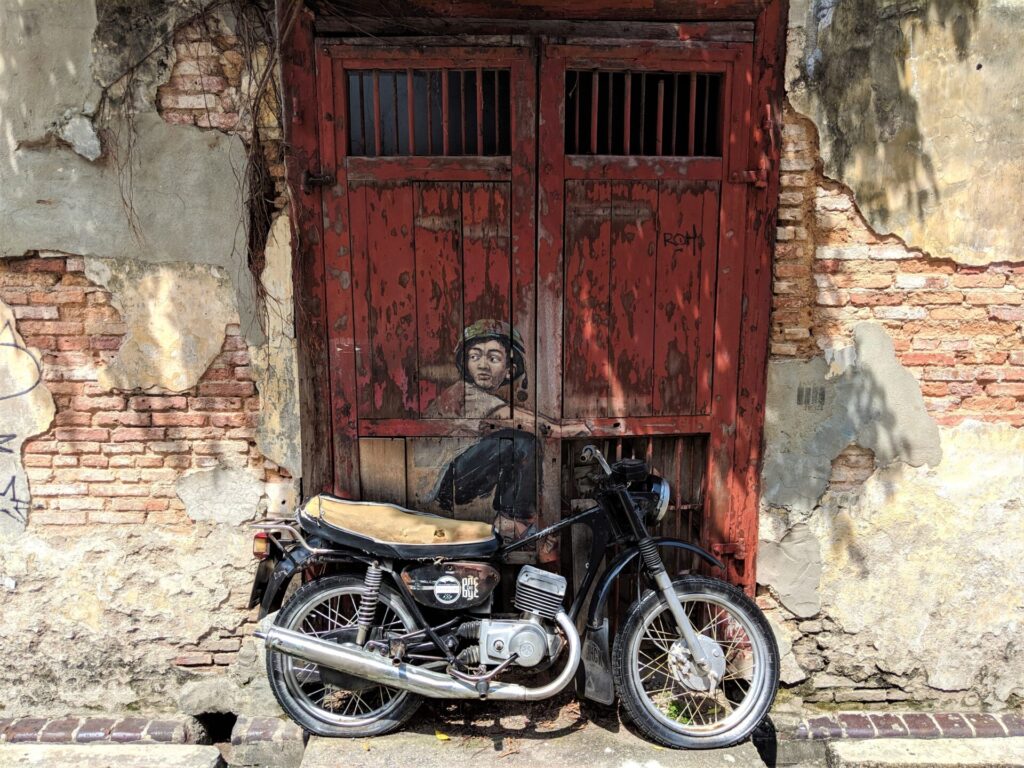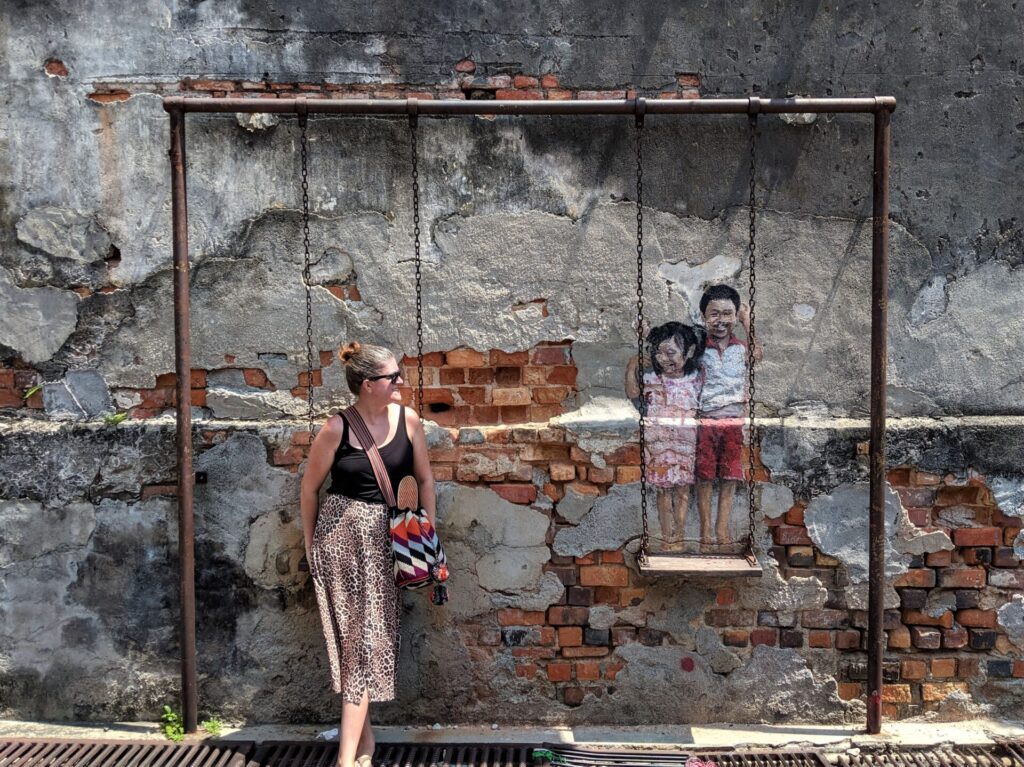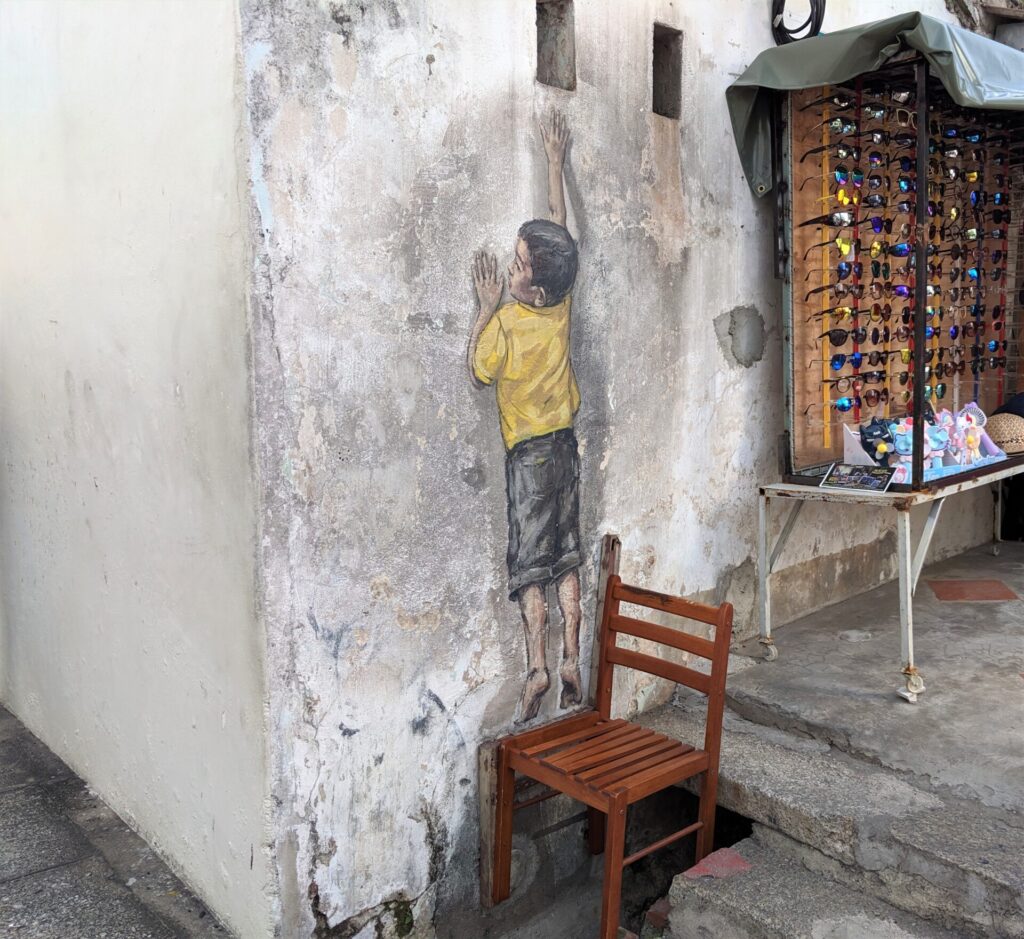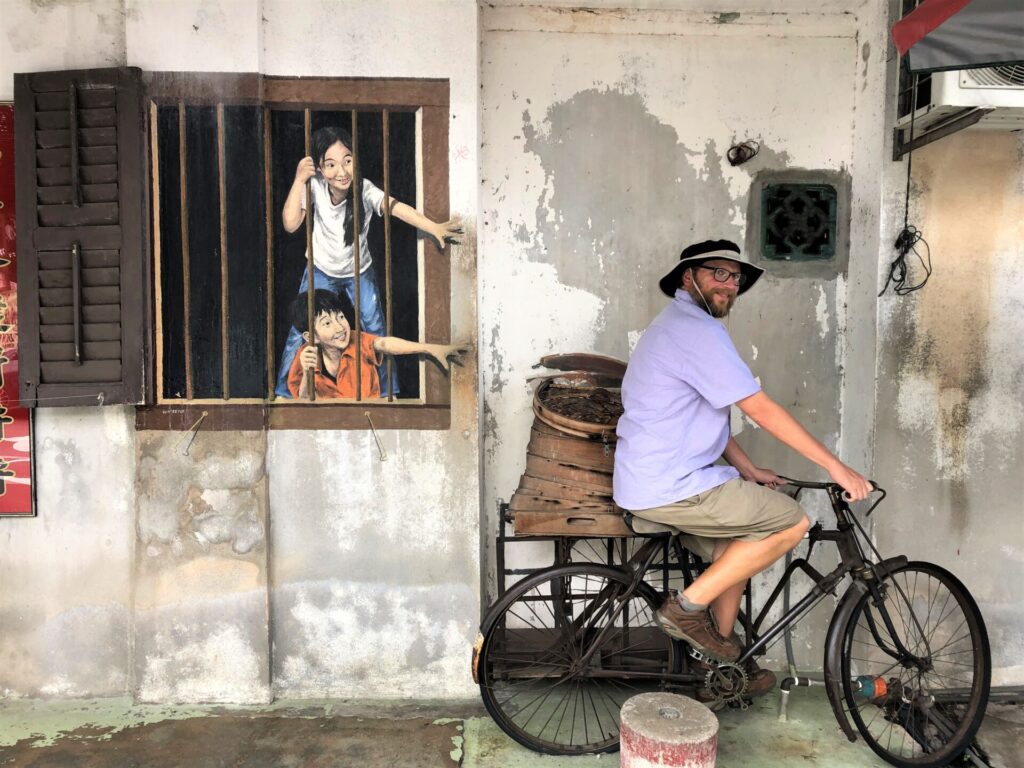 The Gigantic Pieces
While the popular interactive pieces are fun, I felt some of the most impressive pieces of street art were the ones that cover the sides of buildings. Many are enormous and commanding in their space. Plus the best part is that you can't accidentally miss them as you walk by.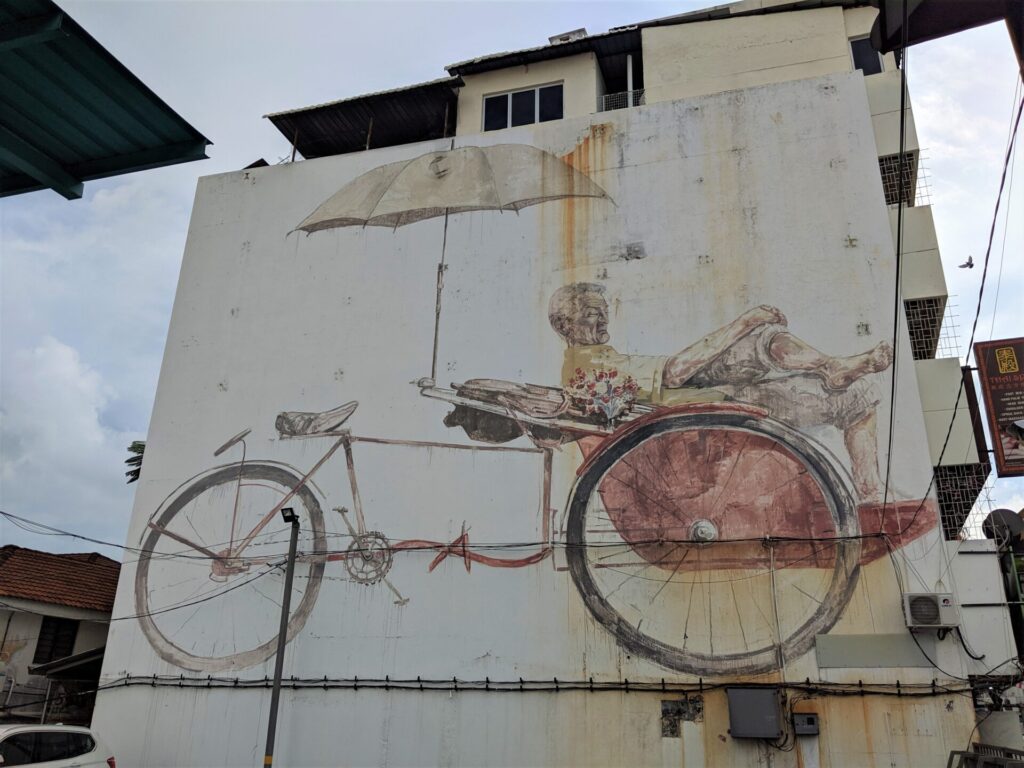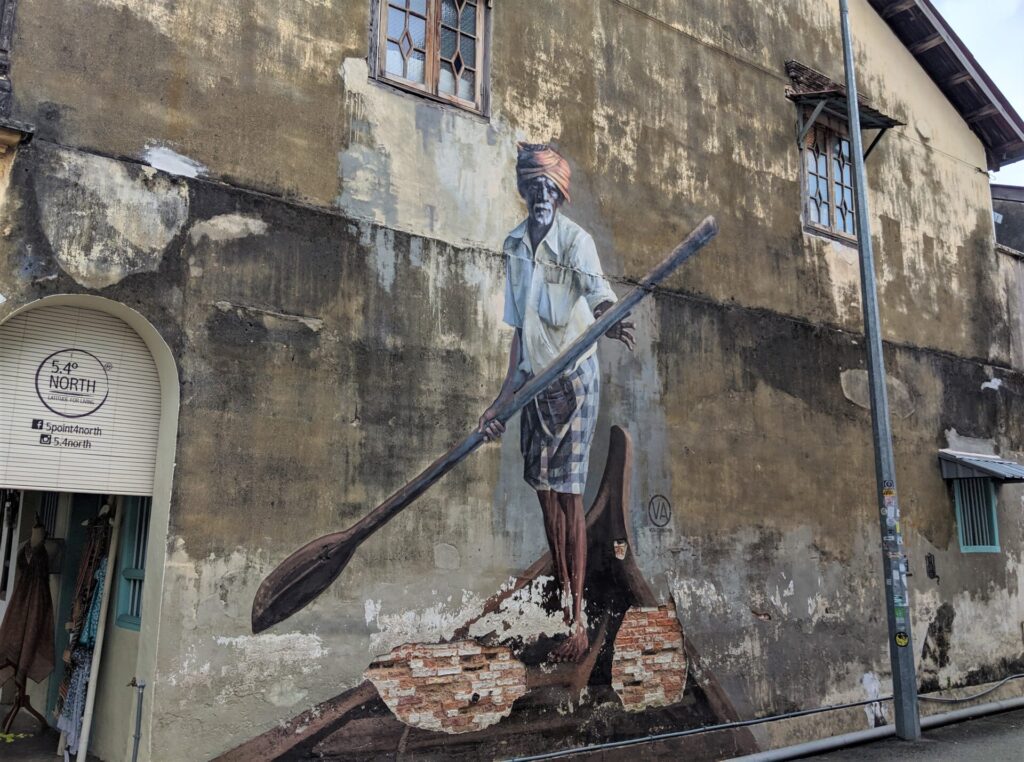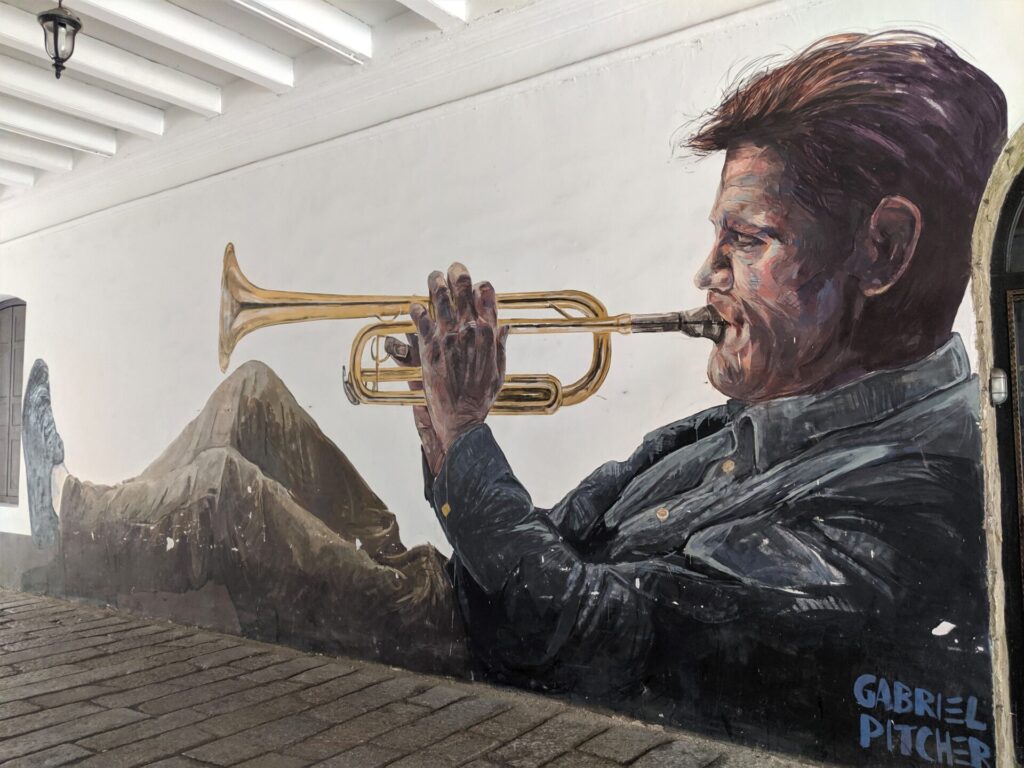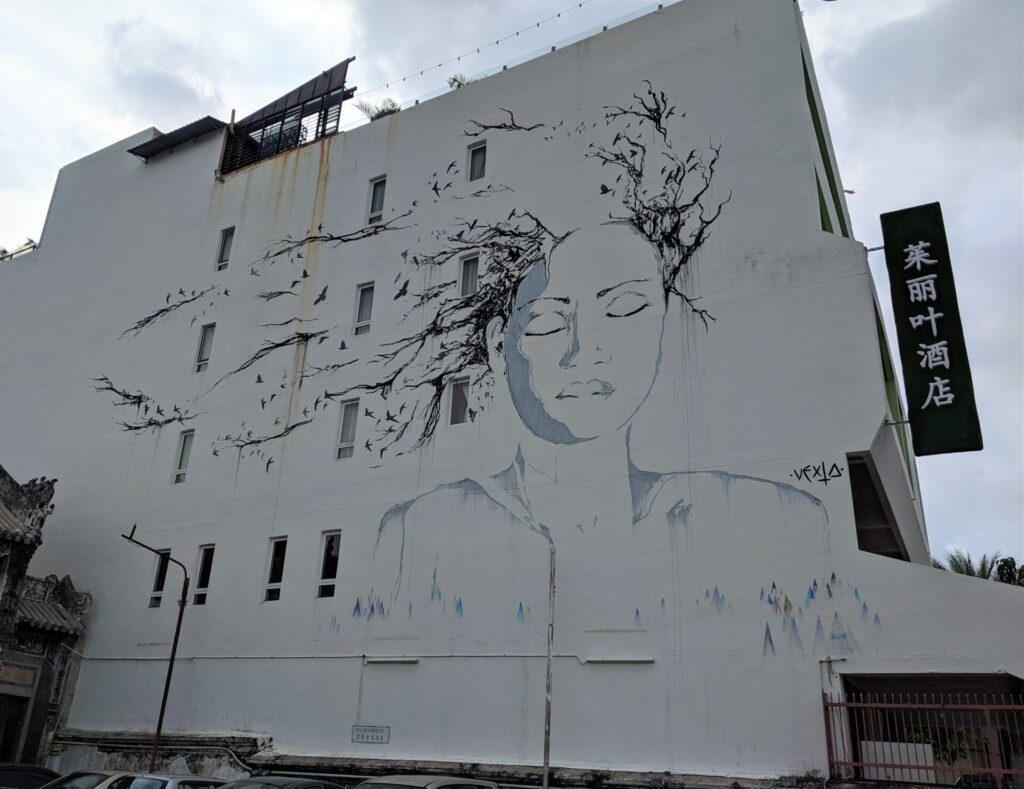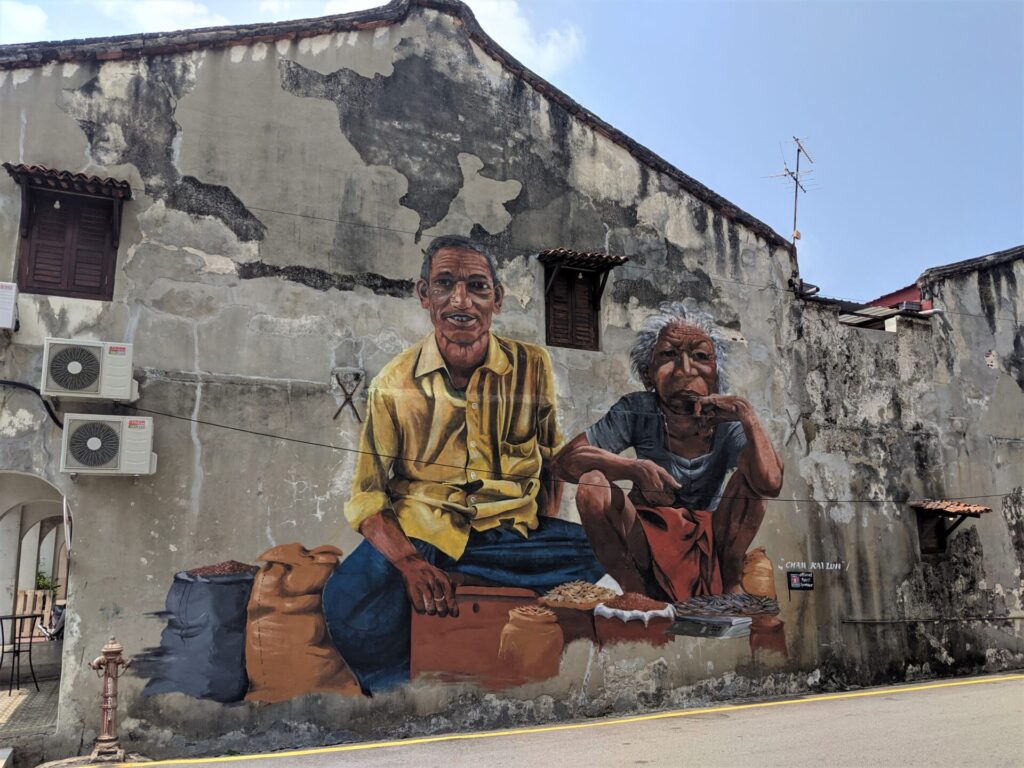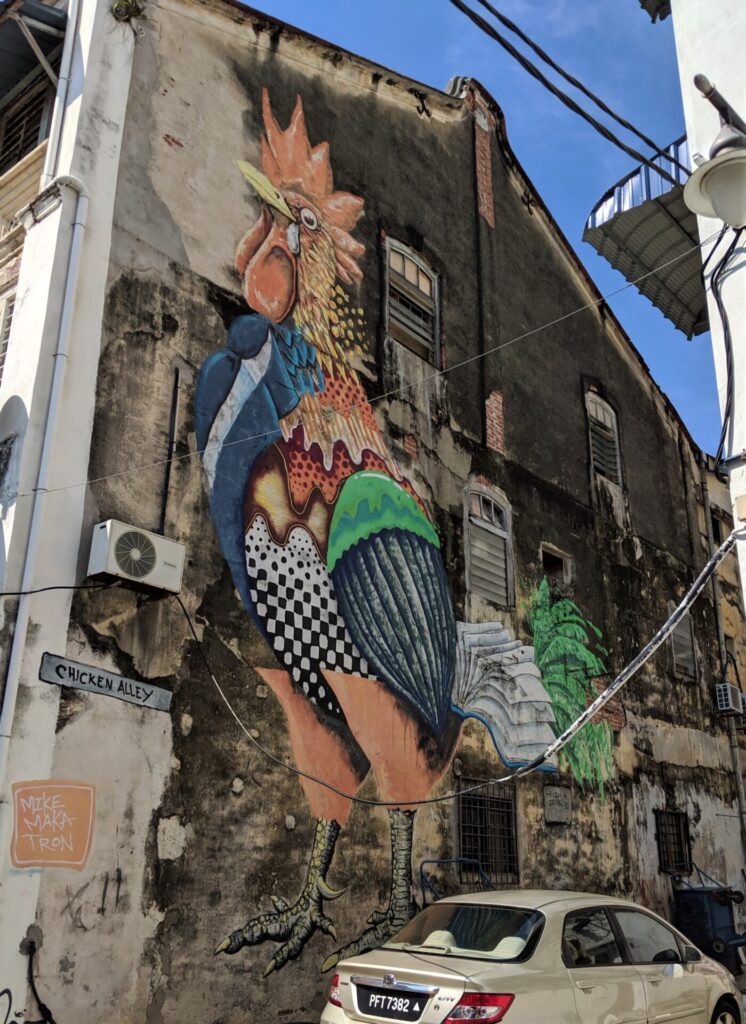 The Hin Bus Depot Pieces
The Hin Bus Depot is a decommissioned bus station that's been turned into an artist hangout. I'm not sure if it's permanent, but when we visited there was a gallery that had all manner of original paintings and art for sale at very reasonable prices. There's a large courtyard with street art-style paintings. Around the outside of the courtyard are a couple of stores and coffee shops as well as a good-sized open air pavilion providing a place to escape the sun or rain. There's even a market every Sunday with local arts, crafts, and tasty food.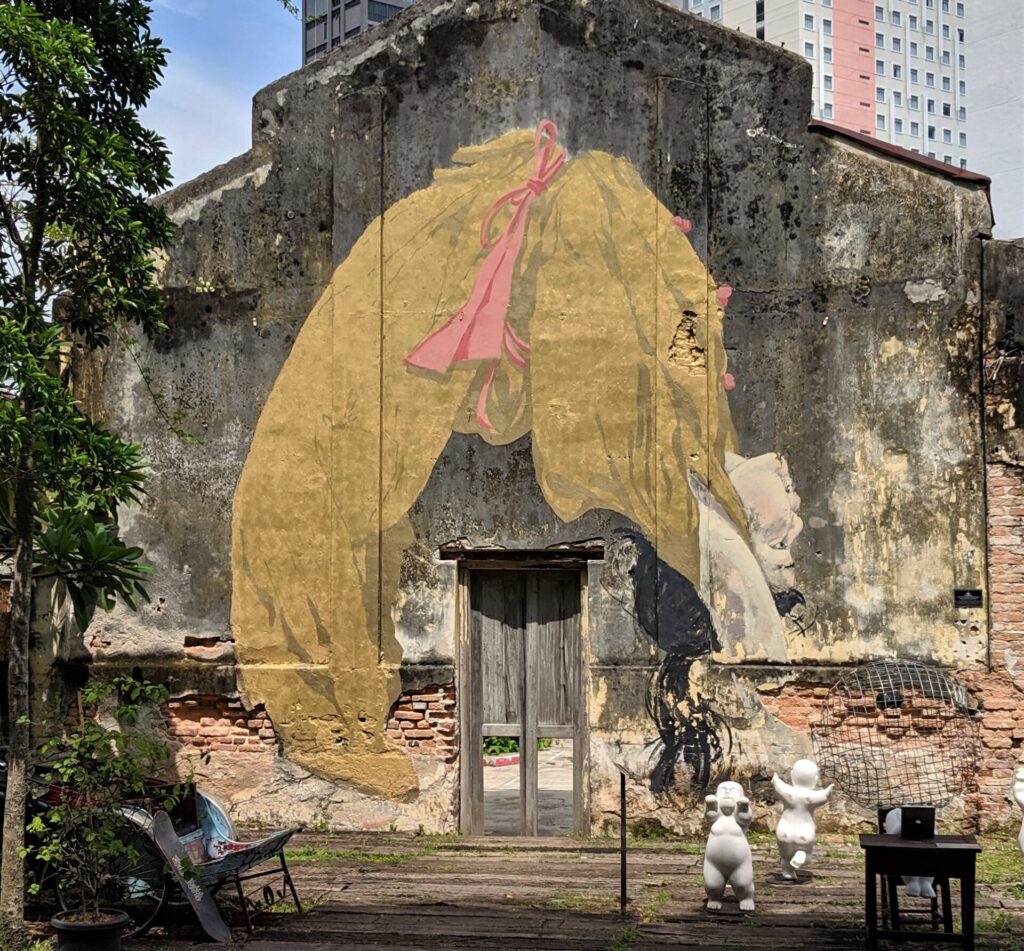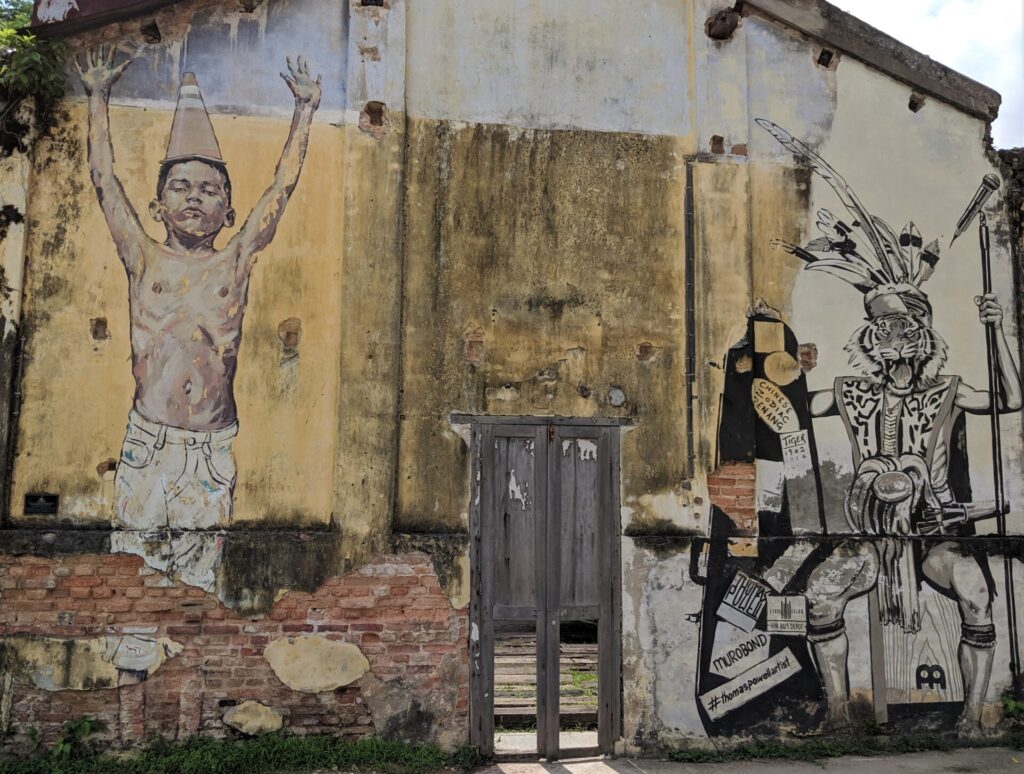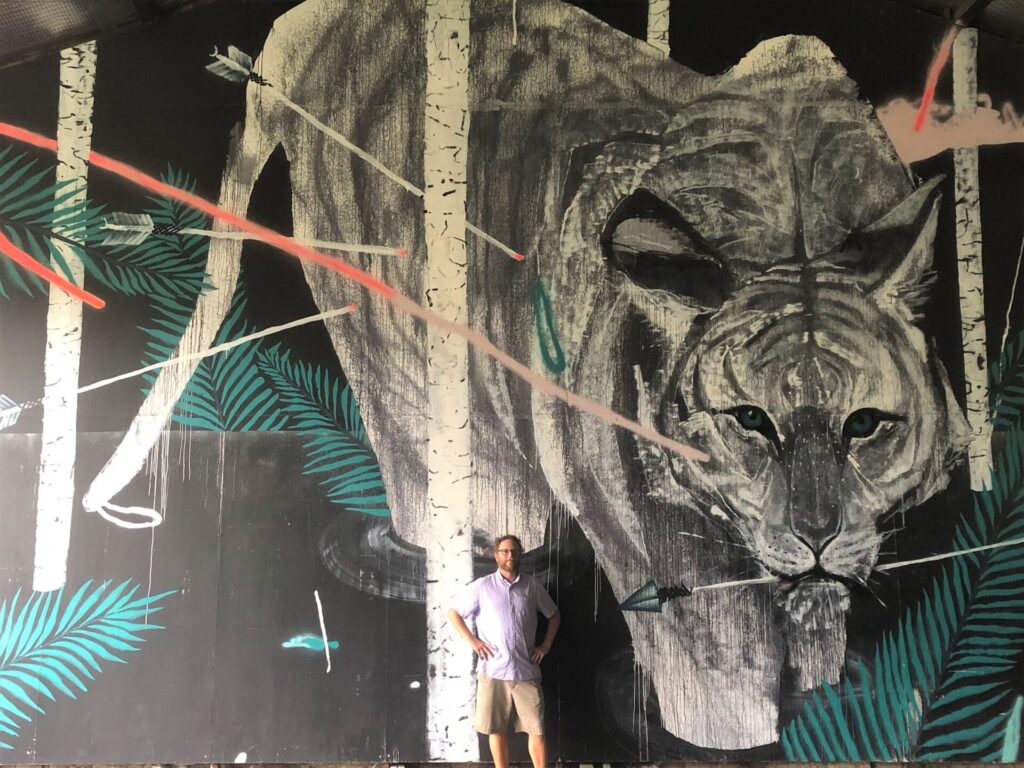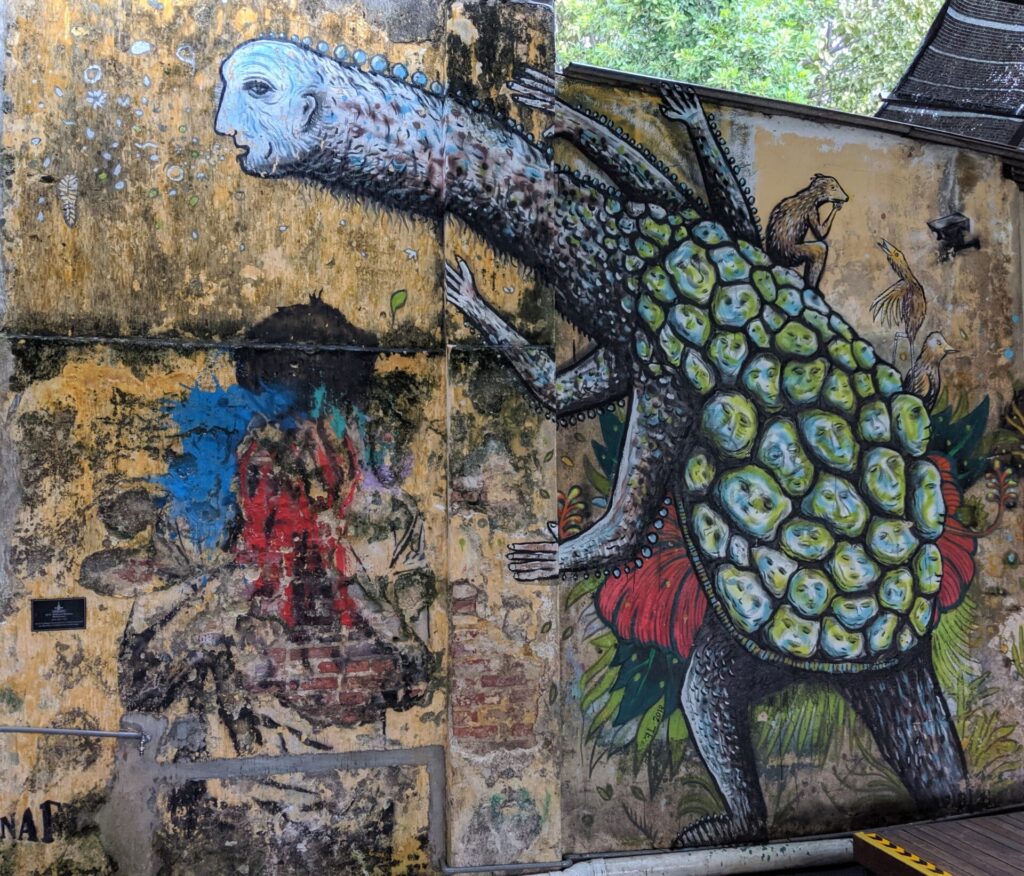 The Aged Pieces
Even after 3 weeks of wandering around, I can still duck into a tourist shop and find postcards of street art that I haven't seen. After covering so many blocks, I'm starting to suspect that it's not my searching ability that's the issue. I'm pretty sure some of them simply don't exist anymore. Many of the ones I found are only fragments of the original art. While that's too bad, it also highlights the fact that street art is a living, changing thing. It's exposed to the weather. It's painted on old walls that crumble. Sometimes it's simply replaced with new expressions.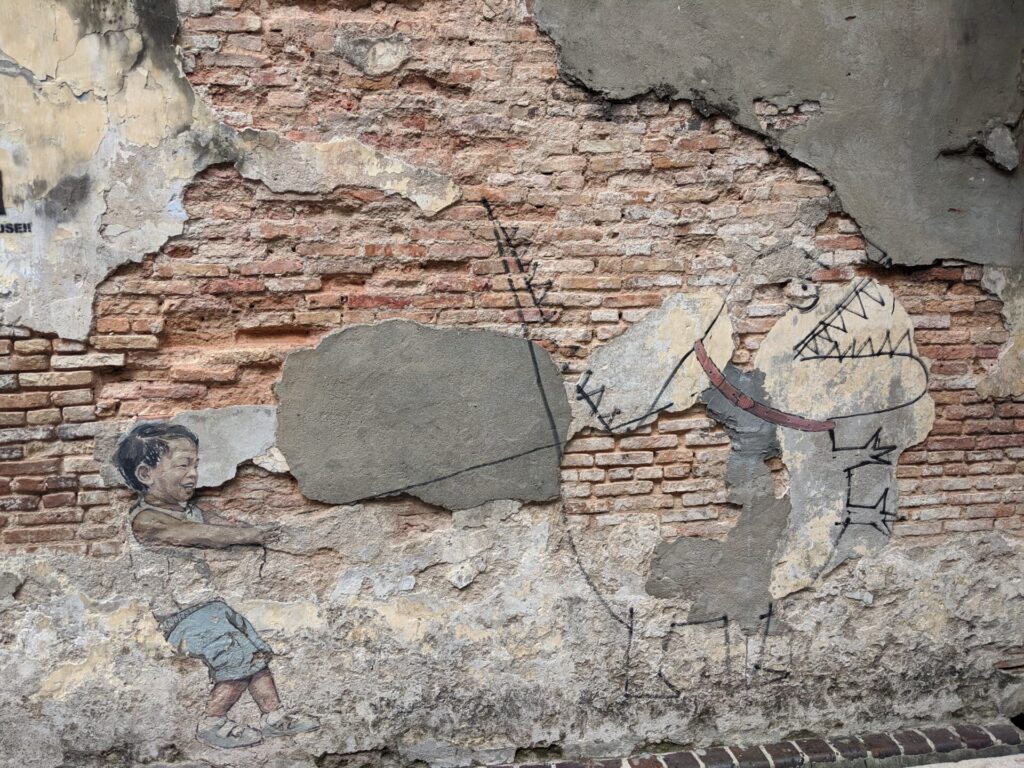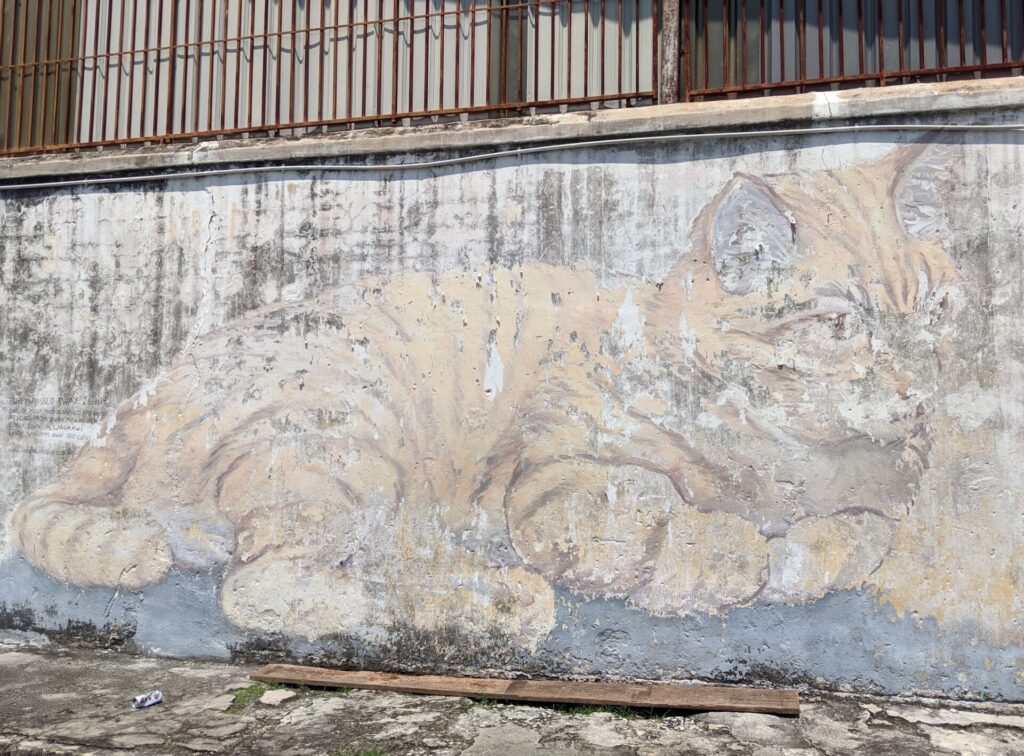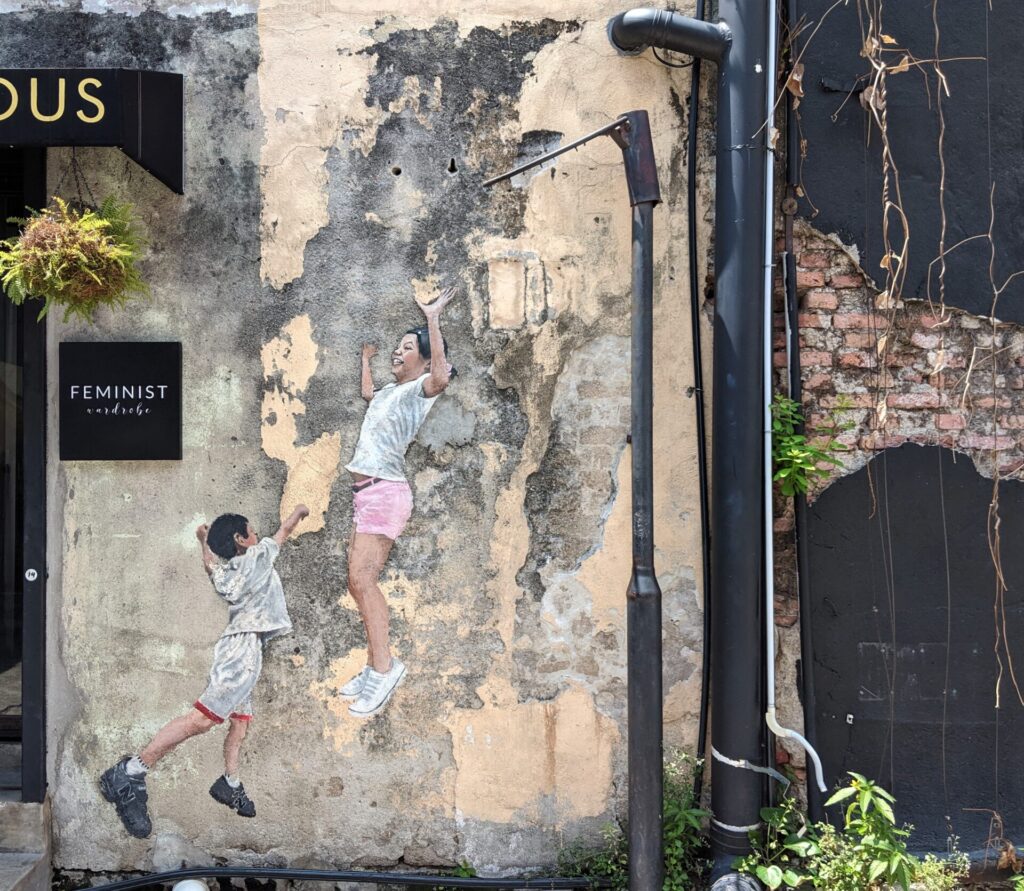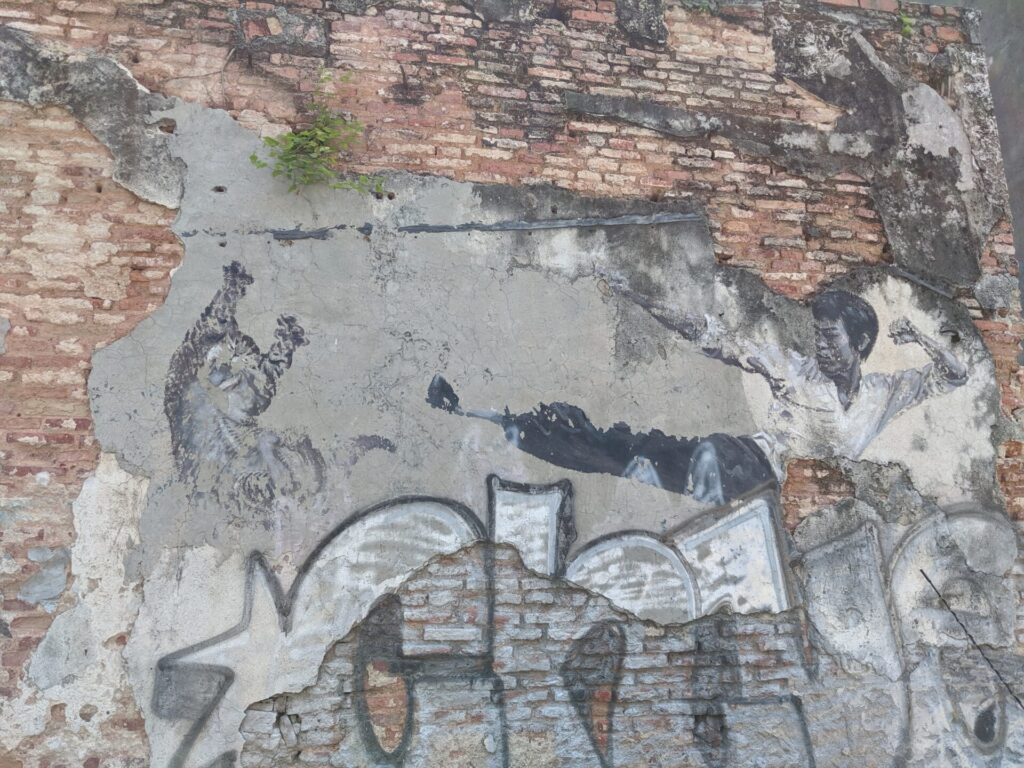 What I experienced in George Town today will be different tomorrow. Some of the street art in this post will not be there for your visit. But since Penang is fully embracing their street art scene, it will continue to thrive and even improve. New and more diverse art is being continually added, whether that's in unique art museums or on the side of buildings. In fact, I have barely touched on all of the cool art that I've found. I have another post coming tomorrow showcasing even more Penang street art!