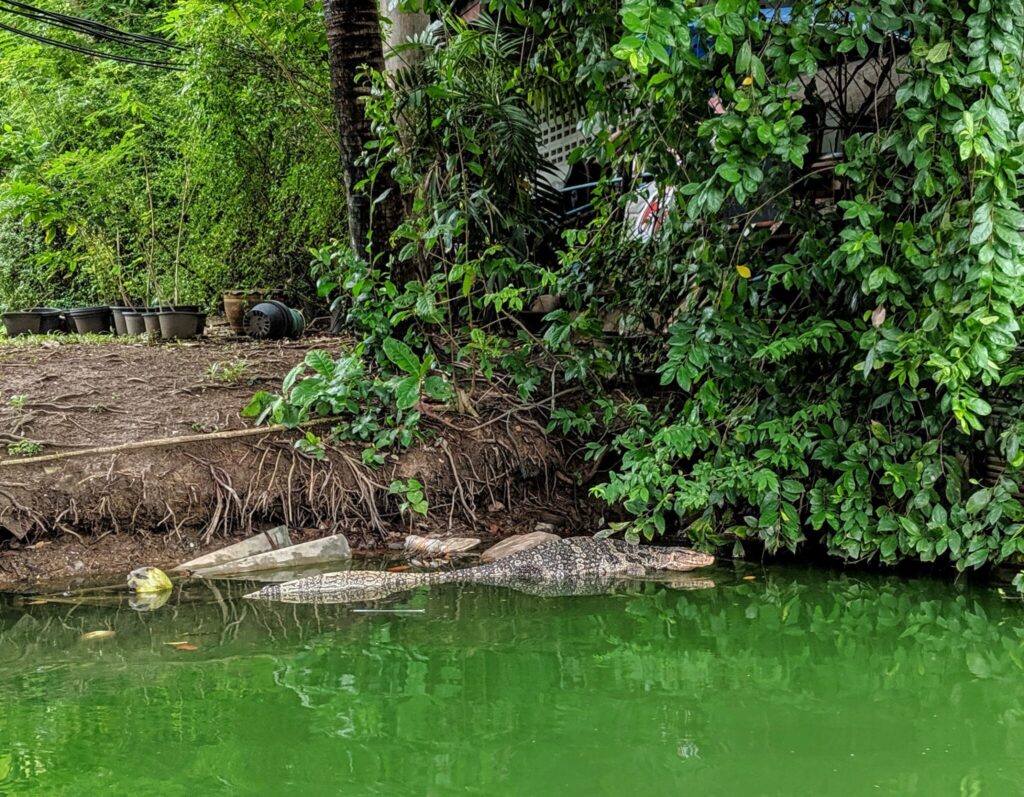 Bangkok is a great place to visit, but you'll rarely forget you're in a city. The expansive urban area doesn't have a whole lot of green space. There's hardly even a bench for when you need a break from walking in the heat. One exception to that is Lumphini Park. This 142 acre park a little east of downtown provides a pleasant oasis from the hectic city. There are running and biking paths, cardio and weight lifting machines for public use, tons of benches and places to sit, and lots of wildlife. The highlight is the giant monitor lizards that can be found everywhere.
Let me backup a bit. Katie and I decided to explore Chinatown a few days ago. Being huge fans of Chinese bakery items like mooncakes, egg tarts, and steamed buns, we figured that Chinatown was a place we needed to see. It's an enjoyable stop, as the back alleyways are filled with vendors selling all kinds of items. It's like a less organized and slightly dumpier version of the Chatuchak Market. In other words, it's a lot of fun!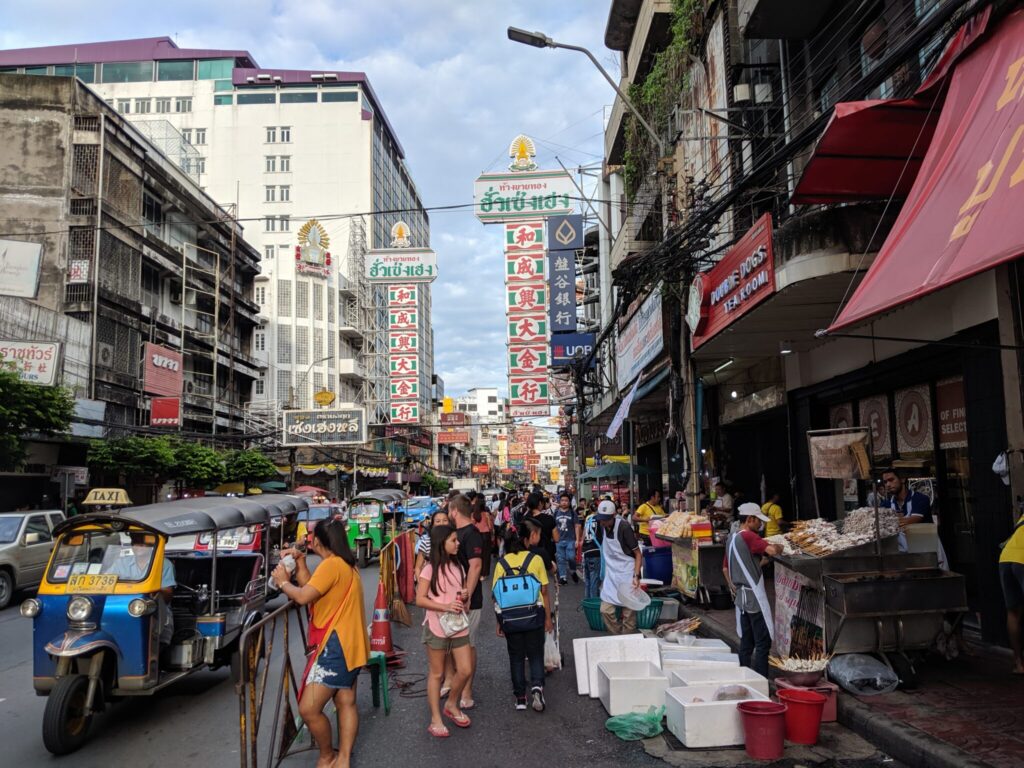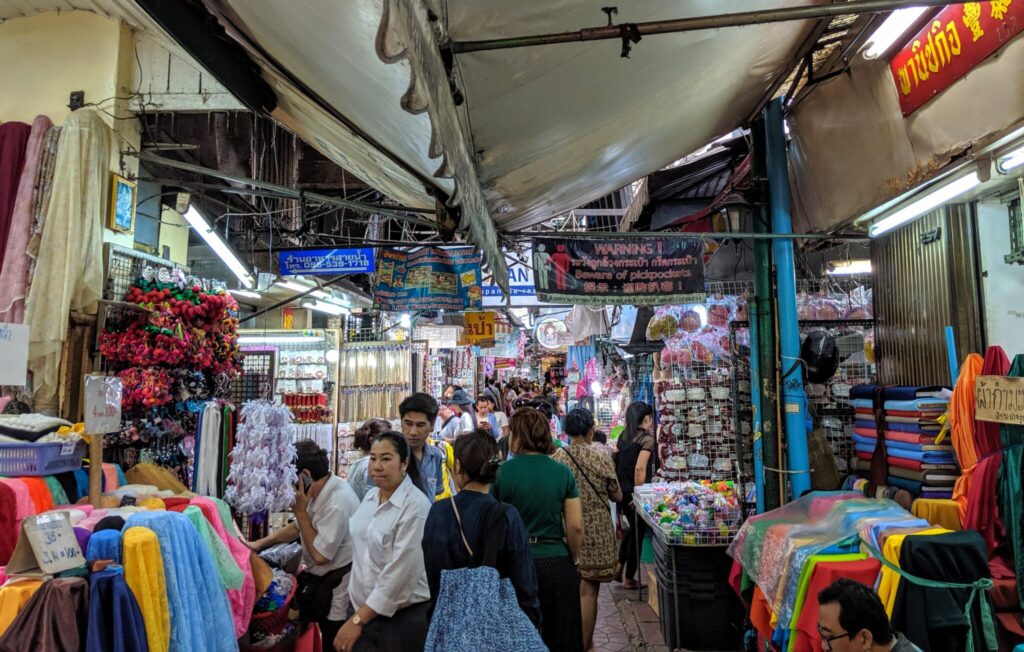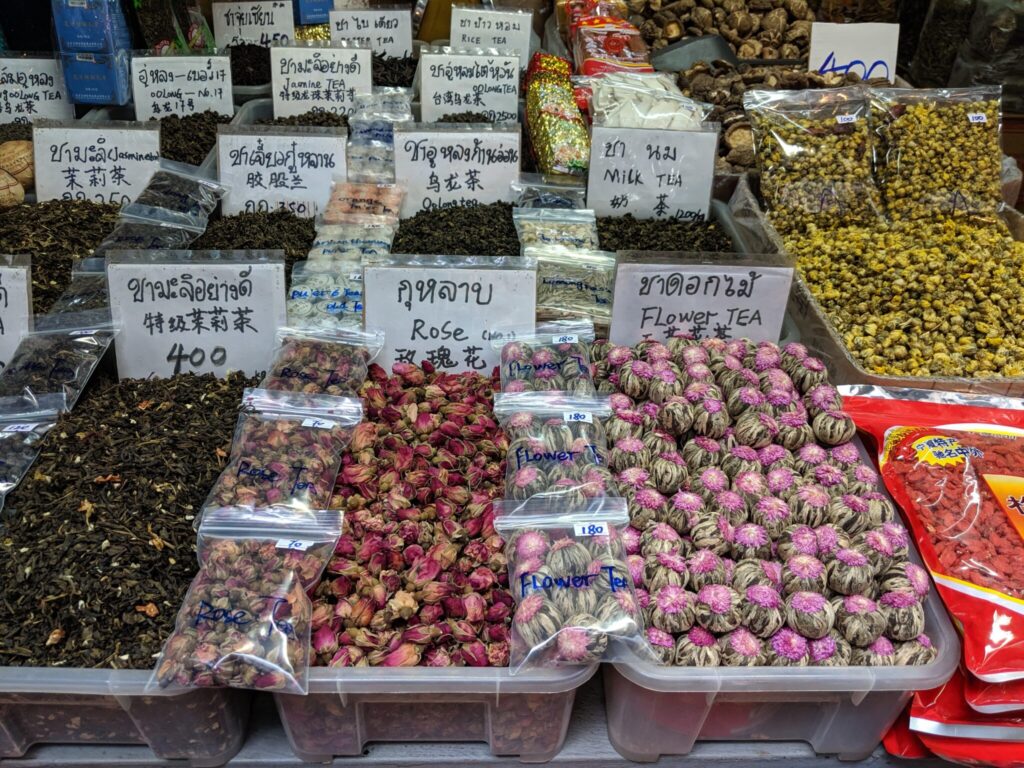 While wandering around these alleyways searching for the best bakery and other delicious snacks, we crossed a canal bisecting the market area. Peering into the water, we noticed a large lizard chilling near the edge. We found out that it was a monitor lizard and that they live in the canals and waterways around the city. Not only that, dozens of them make their home in the aforementioned Lumphini Park and its connected lakes. Naturally, we decided to dedicate a day to finding them. Who doesn't love some good critter spotting?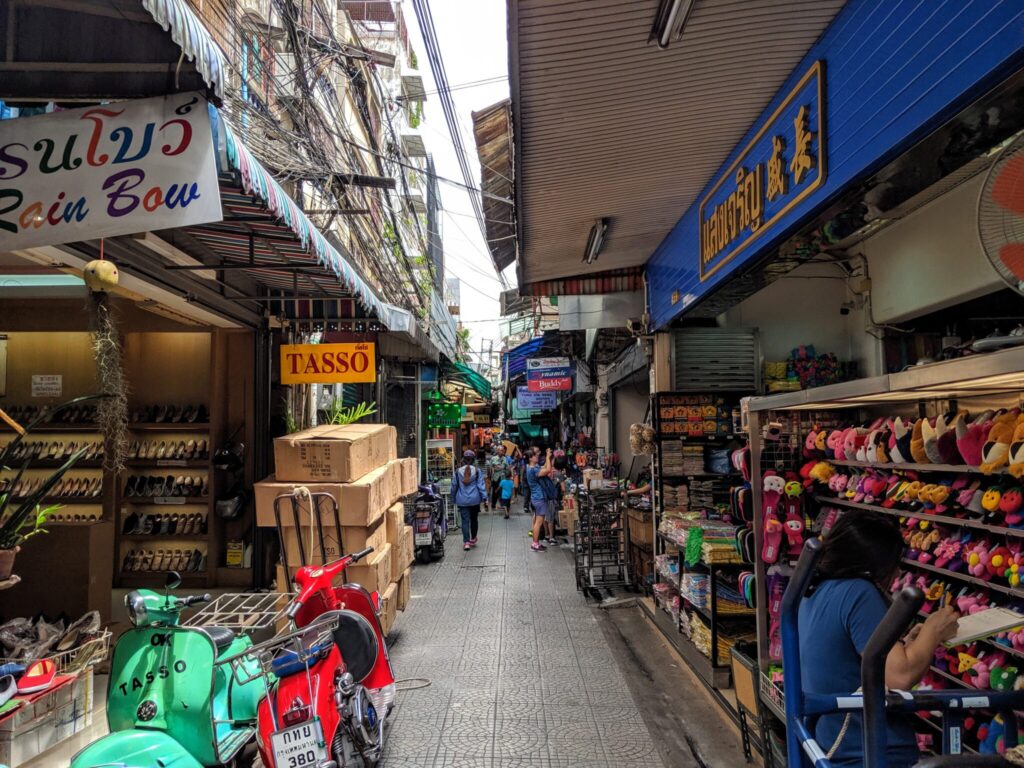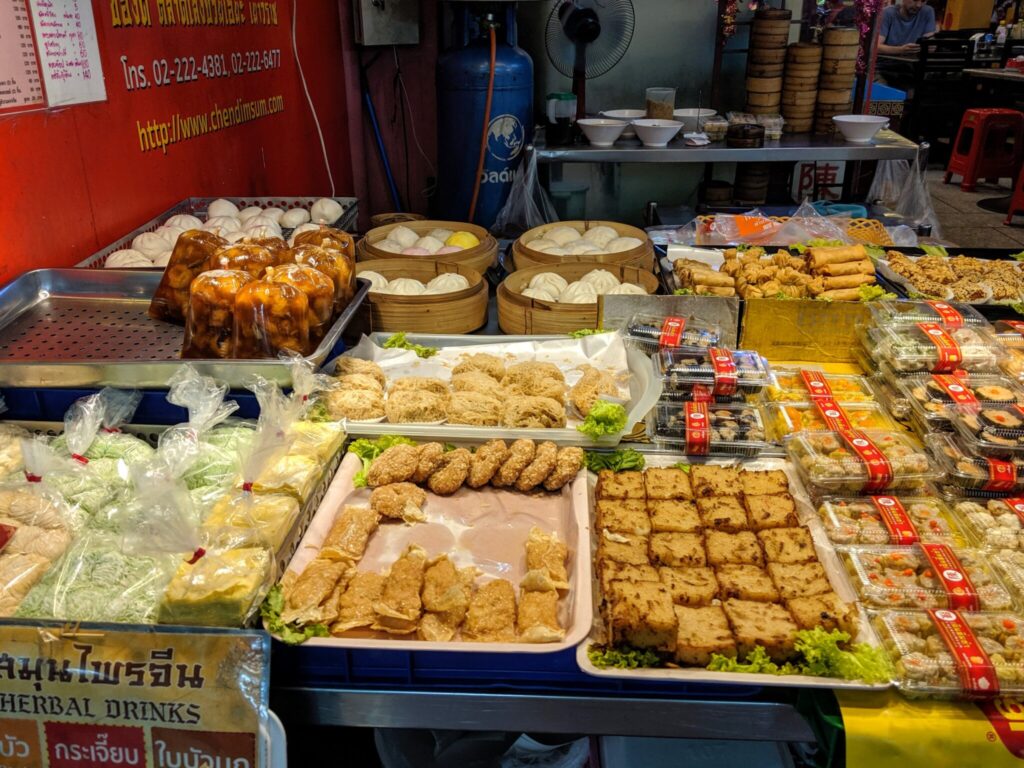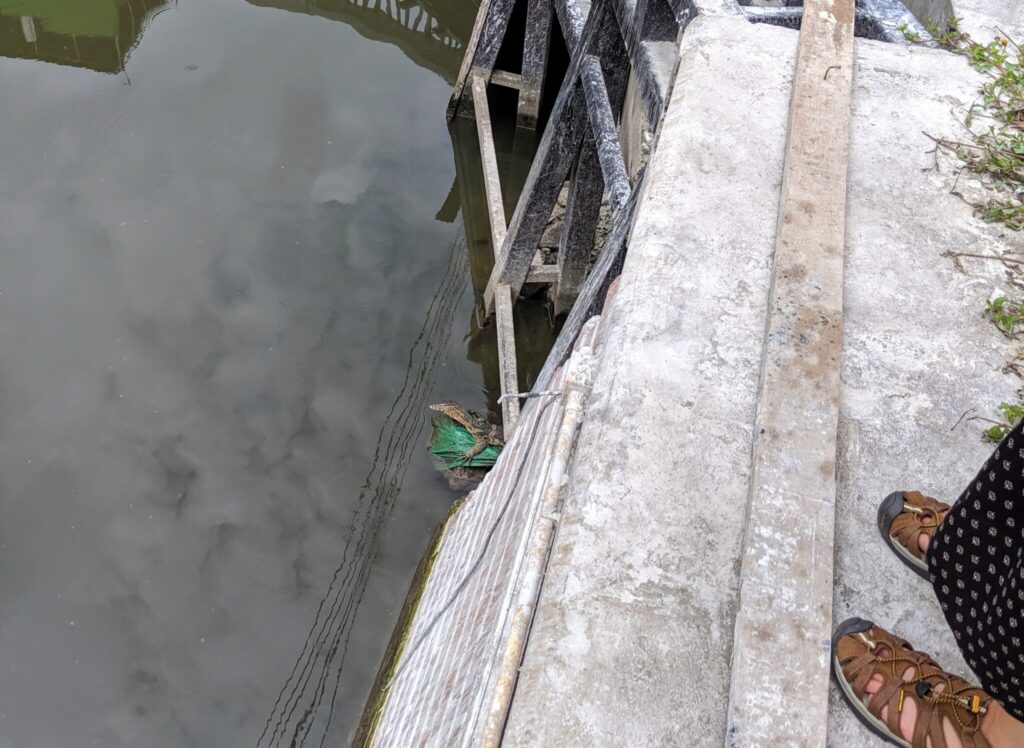 The monitor lizard that we saw in the Chinatown canal was pretty skittish. It gave me the side eye when I tried to maneuver a little closer to it to take a good picture. Even though I was still 8-10 feet above, it abandoned its perch almost immediately. As such, while we knew that the lizards lived in the park, we weren't sure what kind of viewing access we'd have.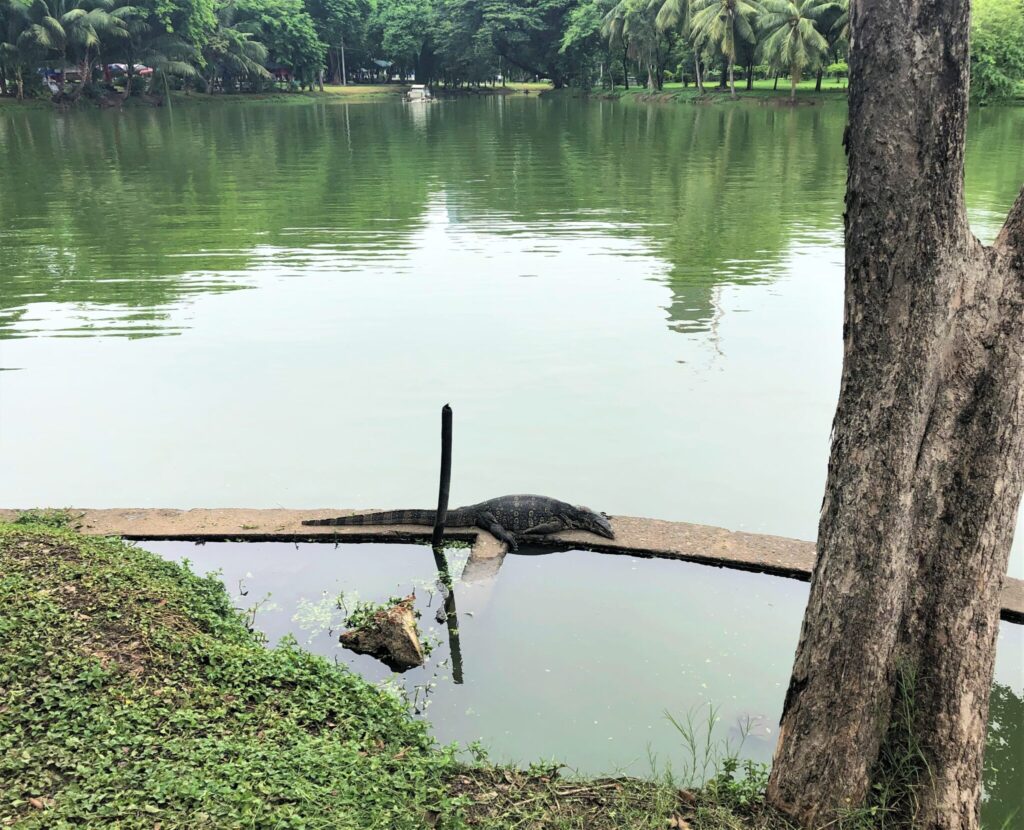 Shortly after entering, we saw our first monitor lizard below a bridge at the water's edge of a small canal. Cool! But we weren't done there. As we continued on, they just seemed to get bigger. We found a fat boy chilling at the side of the lake. He definitely wasn't skittish. Then we found a couple of others hanging around the banks. After seeing that they mostly stuck to the edges of the water, we decided to rent a paddle boat and cruise around the lake. Other than the fact that the pedal setup was made for someone about 4'6", it was a ton of fun.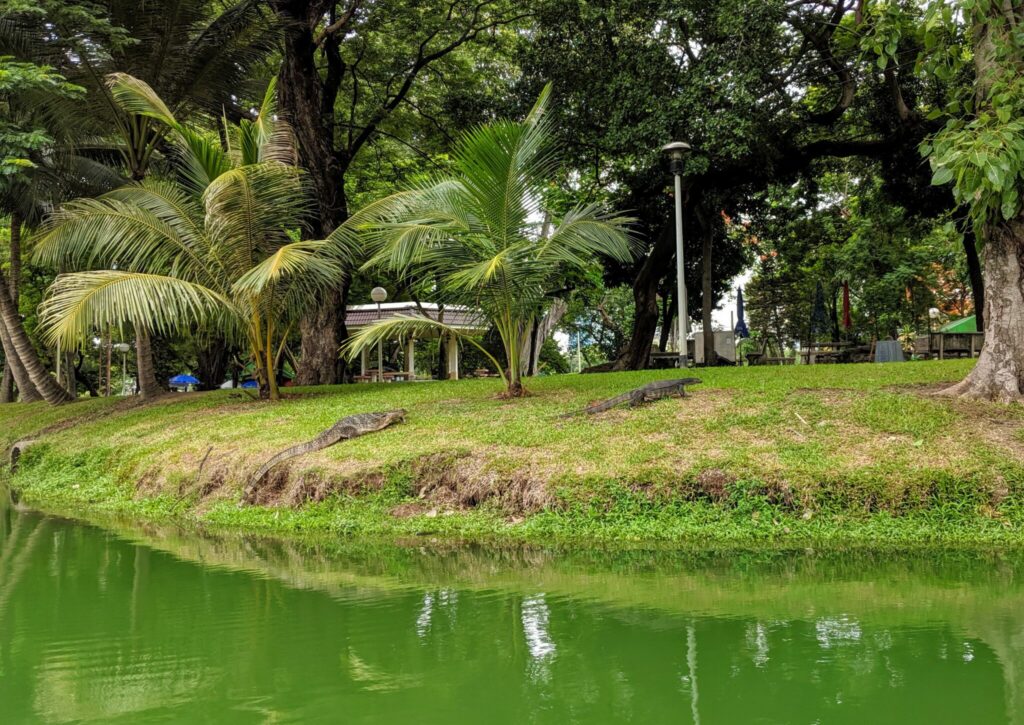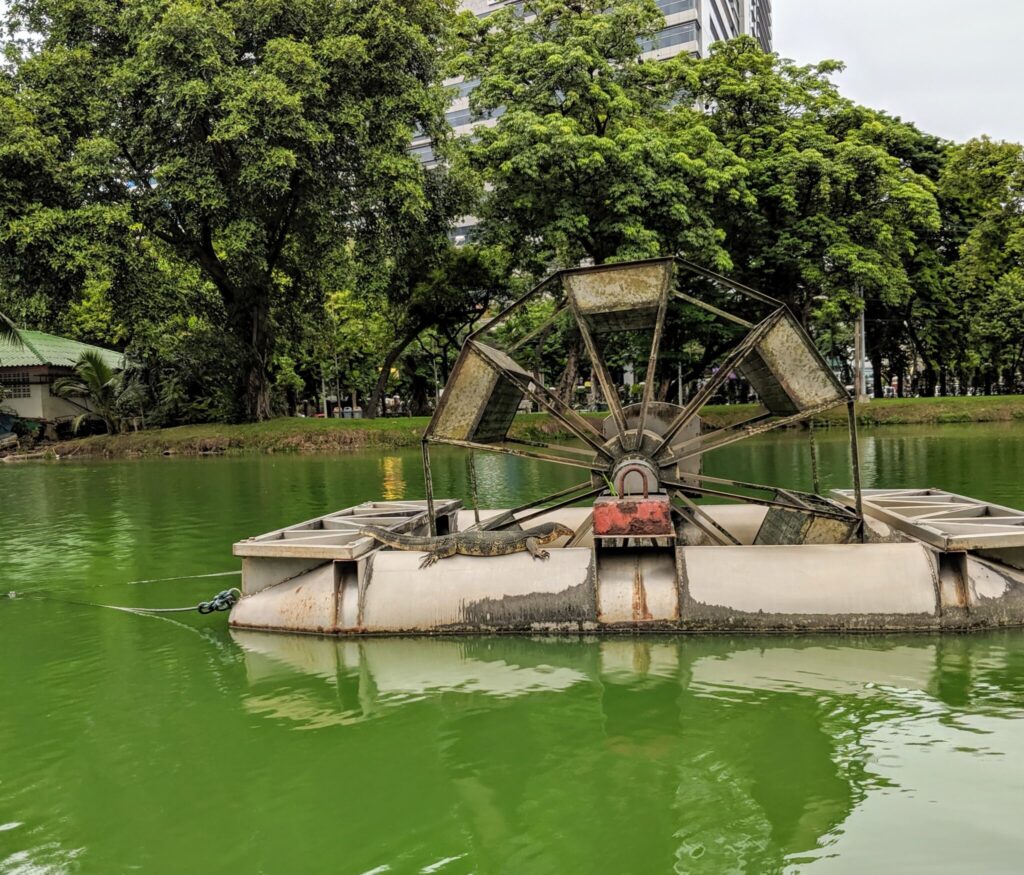 Turns out that the monitor lizards not only like the water, they are really good swimmers. I'd describe it as alligator-style swim, with their legs dangling at their side while they sway their tail back and forth to propel themselves through the water. And the biggest ones seem to be the best at it. There were many swimming around the lake as we paddled by. Some of them were small, but many of them were fully grown beasts that we made sure to give a wide berth as we passed in our cute little swan boat.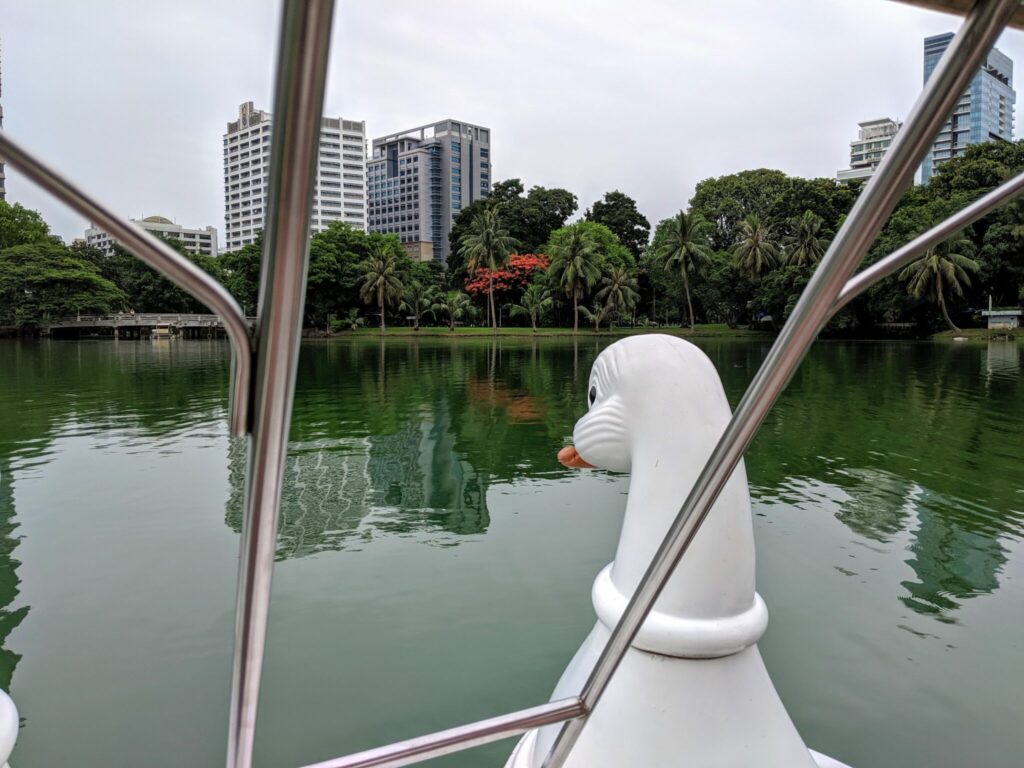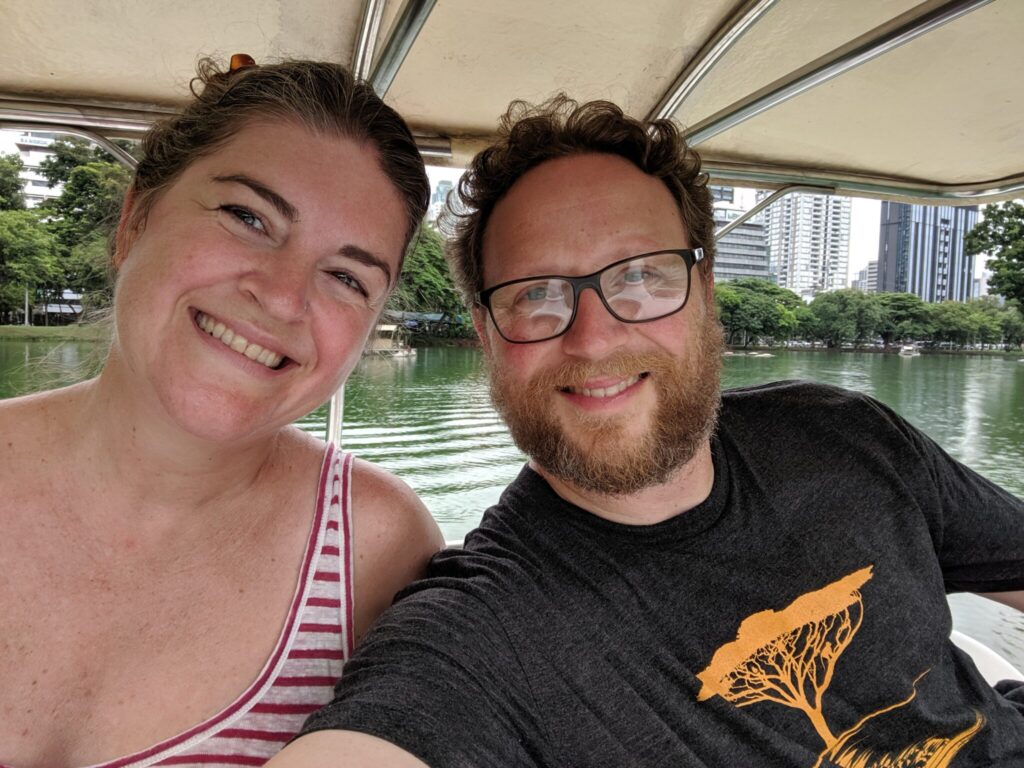 All totaled, we saw 32 monitor lizards in the park. I really had no idea that such giant lizards could coexist with so many people in a dense city. We had a blast finding them and watching them do their thing. And the park itself provided a nice respite from the concrete and heat of the city. While there are lots of cool things to do in Bangkok, stalking the giant monitor lizards in Lumphini Park was one of the best stops we made.