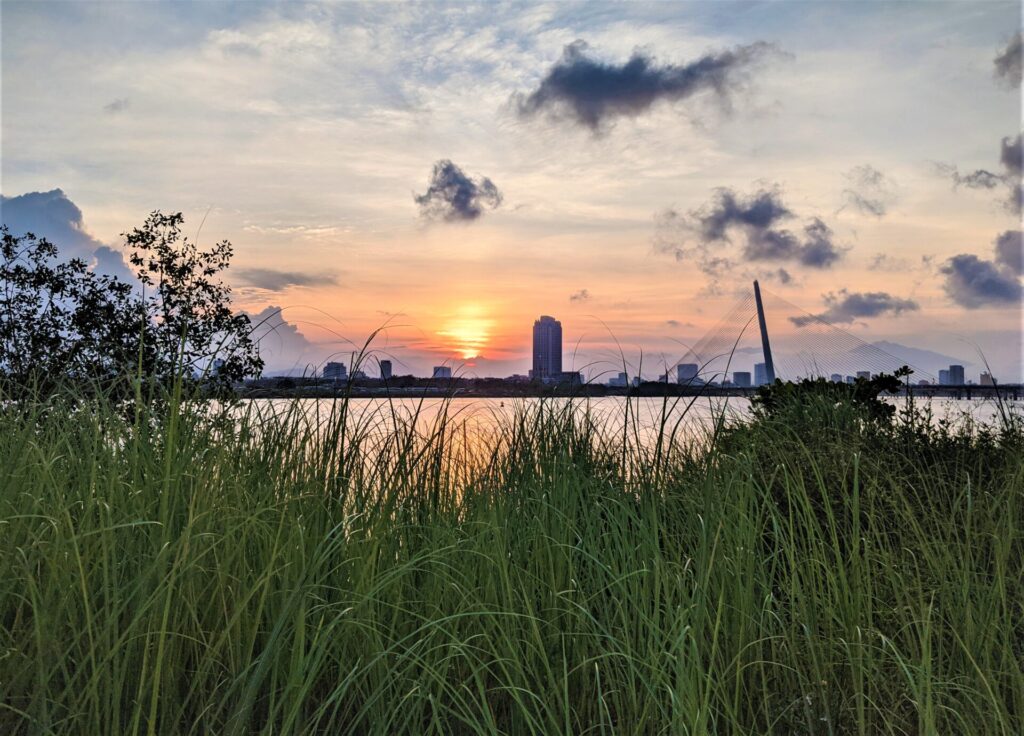 As early retirees and nomadic travelers, we do not own many possessions. We also are not big spenders. Nevertheless, our life still feels pretty luxurious on a day-to-day basis. This is almost certainly because we have an abundance of the greatest luxury: time. We've been retired for over a year now and it still feels amazing having the flexibility to do anything (or nothing) on any day of the week. Still, when it comes to material luxuries, we have fewer compared to our previous working life. Lately, we've started to reverse that trend.
The main reason we can own only a handful of things is because we rent furnished apartments. Although furnished is often a generous description, as it's a rare stop where we don't have to supplement what's provided to reach our desired level of comfort. This is especially true when it comes to the items provided for the kitchen. We like to cook, so that means we end up purchasing essential kitchenware to use during our stay at nearly every stop. We do carry some smaller kitchen items like a cutting board, vegetable peeler, knife, and a couple of kitchen towels between locations, but there's not a lot of room for more. Most of the things we buy wouldn't travel well anyway, so we leave them behind when we move on. Over the last year we've owned multiple rice cookers, frying pans, and large bowls (among other things) that stayed behind when it was time for us to leave.
Previously, we only wanted to own what we could carry though the airport without the help of a Smarte Carte. This meant that only the most important (or at least, the smallest) things traveled with us. But since our current travel is paused due to the pandemic, being able to carry everything we own is less of a concern. We have started buying more non-essential things that we can't carry.
Many of these larger luxury items might not be worth the price if we were only staying for a few weeks. However we're currently measuring our time in months, not weeks. And since we won't be visiting an airport anytime soon, we can amortize the cost of these luxury items over a longer period making them a better value. (Sorry for the accountant-speak. It doesn't just go away, you know.) Here's what our version of a luxurious life in Danang looks like.
Popcorn Maker
Our semi-recent switch in apartments put us right around the corner from a small supermarket that caters to Western tastes called the Moon Milk. Along with the great supply of cheese, meat, and spices, they sell popcorn kernels. This is something we hadn't been able to find in any of the regular large grocery stores. Katie is a popcorn lover, so when we found kernels available we knew what we had to do. One trip to the fancy mall appliance store later and we are the proud owners of a popcorn maker. And we've been using it constantly. It's delicious!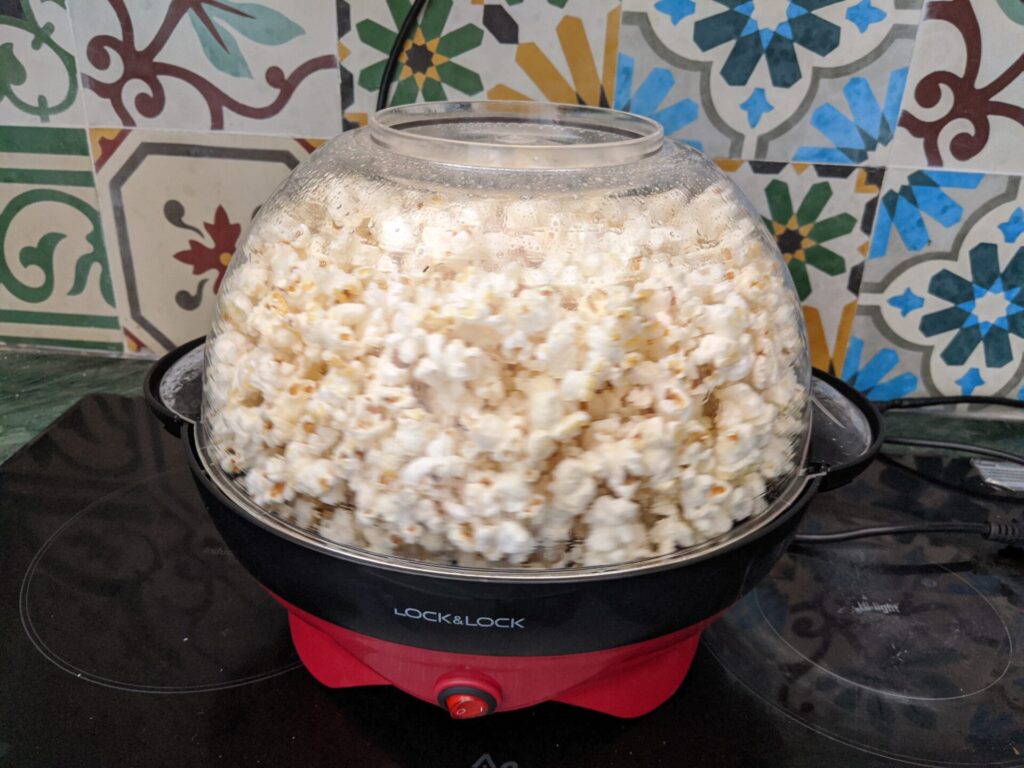 Popsicle Molds
In previous stops, I had taken to buying juice boxes and popping them in the freezer. This was a convenient way to enjoy a popsicle in the SE Asian heat. It's normally in the mid-90s (~35 C) and very humid here in Danang, so we get some serious popsicle cravings. However for some reason that I can't figure out, every juice box in Vietnam comes "fortified" with milk. I do not digest milk well, so these don't work for me. You can't buy a kid-sized cardboard container of basic orange juice anywhere. They simply don't exist. They do, however, sell large containers of 100% juice in a large variety of flavors. Luckily, they also sell plastic popsicle molds. So we have added homemade popsicles to the list. We have been enjoying them so much that we bought two sets of molds, so we often have 8 delicious popsicles ready to go.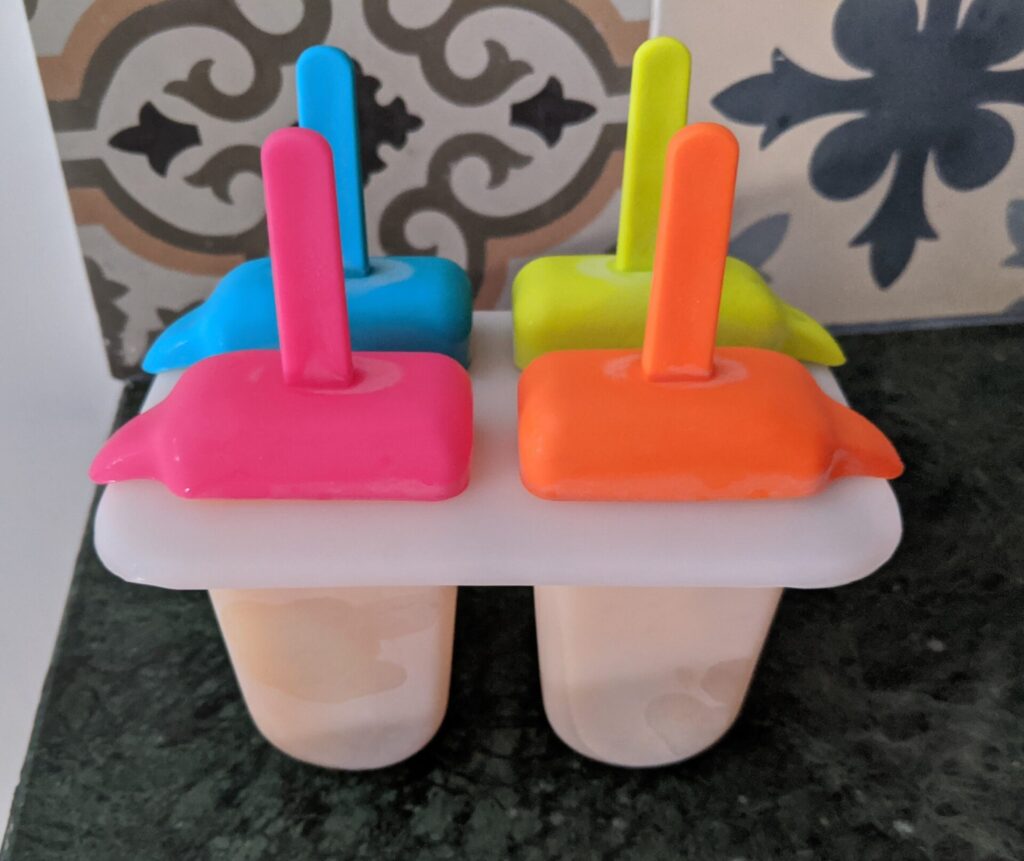 So far we've tried peach, pink guava, cherry, passion fruit, pineapple, pomelo (grapefruit), mango, and orange juices. We have experimented with adding fresh fruit too, especially bananas. The frozen banana combined with the juice, any kind of juice, is ridiculously good. We've also added chunks of watermelon and pineapple. The former is better than the latter, but neither match the creamy goodness of the frozen banana surrounded by sweet juice.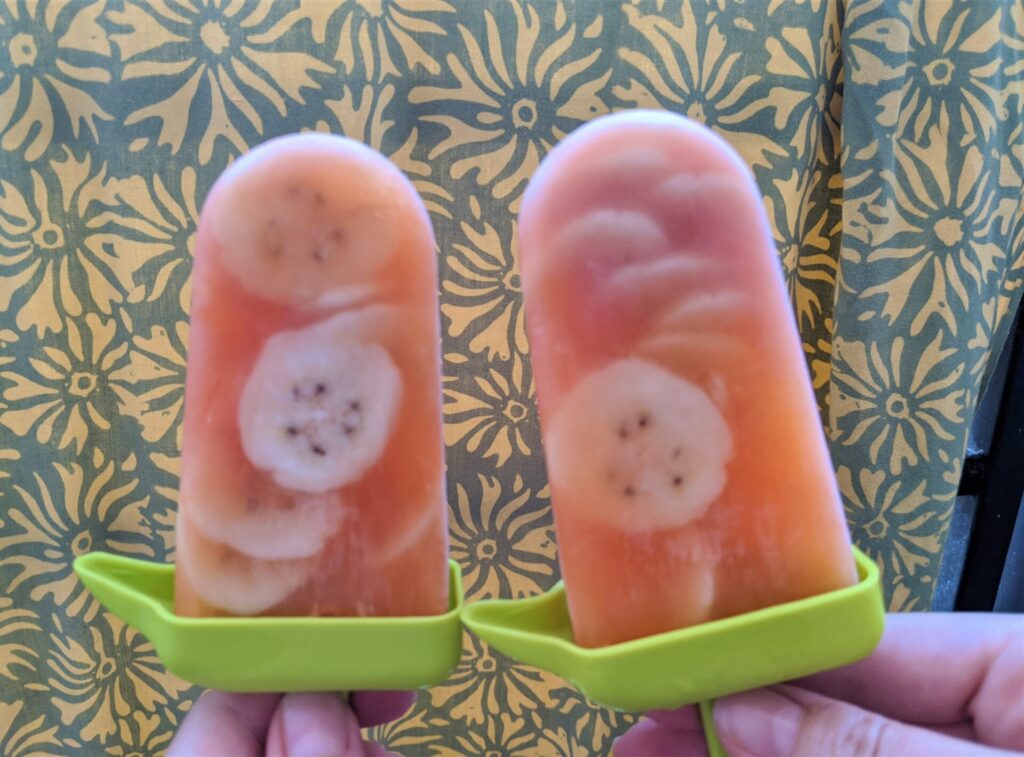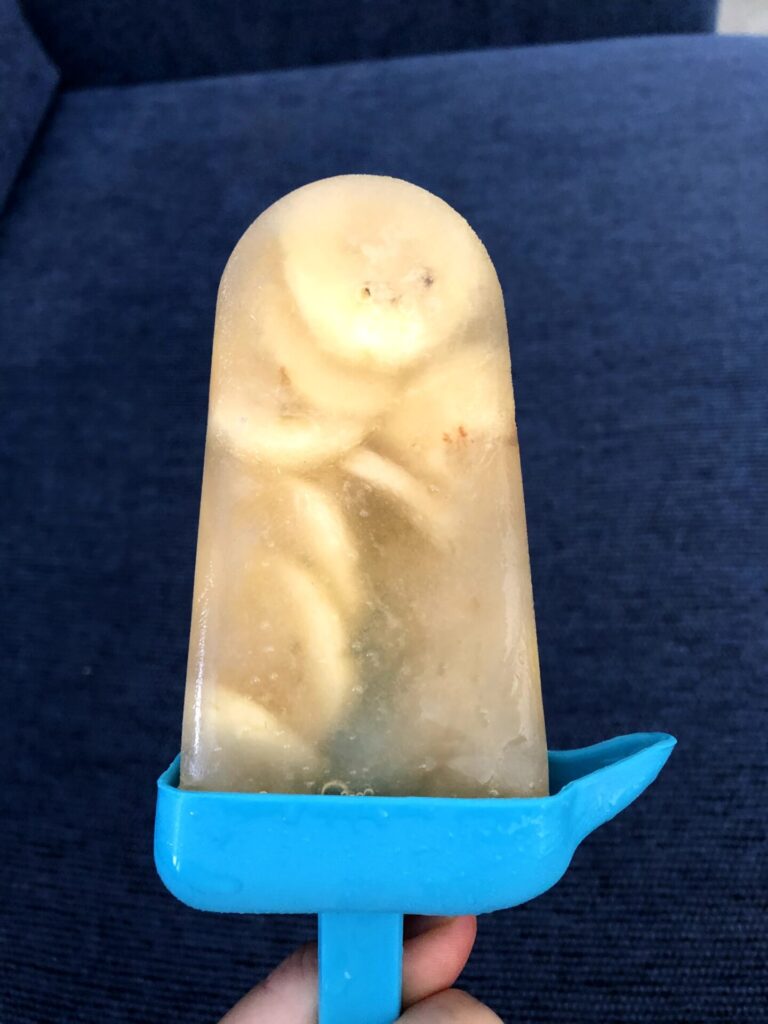 If I had to pick, I would say that my favorite types are peach juice with banana and pink guava with banana. Although the tart pomelo is pretty hard to beat too, especially with some chunks of watermelon. And really, orange juice doesn't give up the crown so easily. Okay, I'll be honest. My favorite is the one in my hand. Given all these fun options, it seems all the more strange that it doesn't come in juice box sizes. Not that I'm complaining, as those don't come with bananas and that's the true luxury.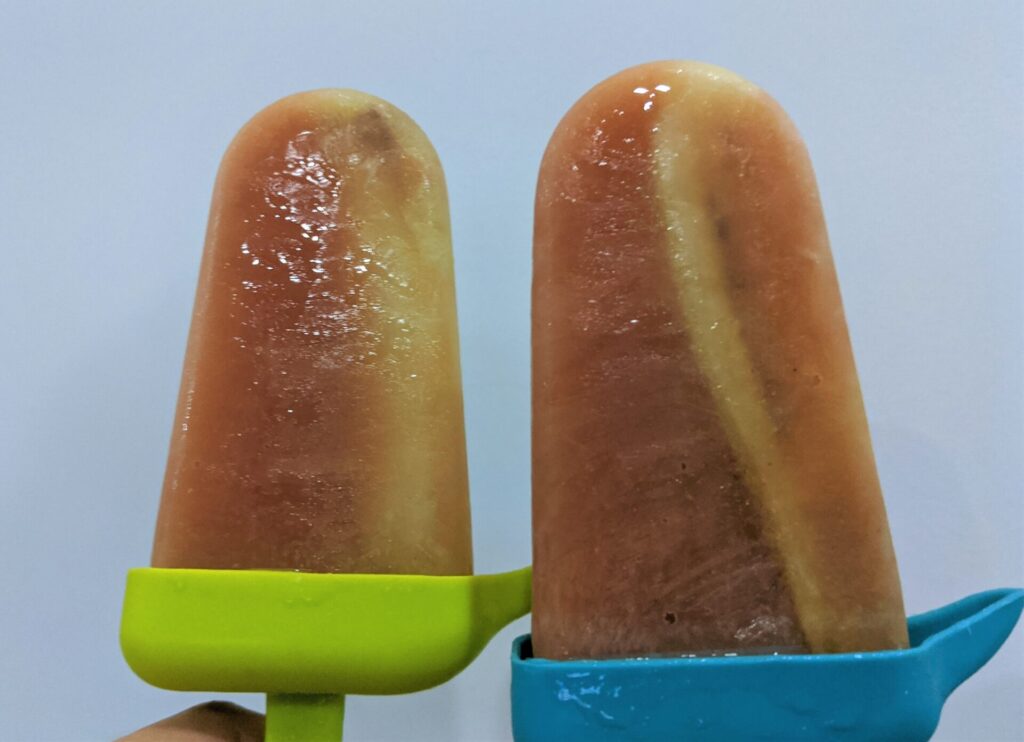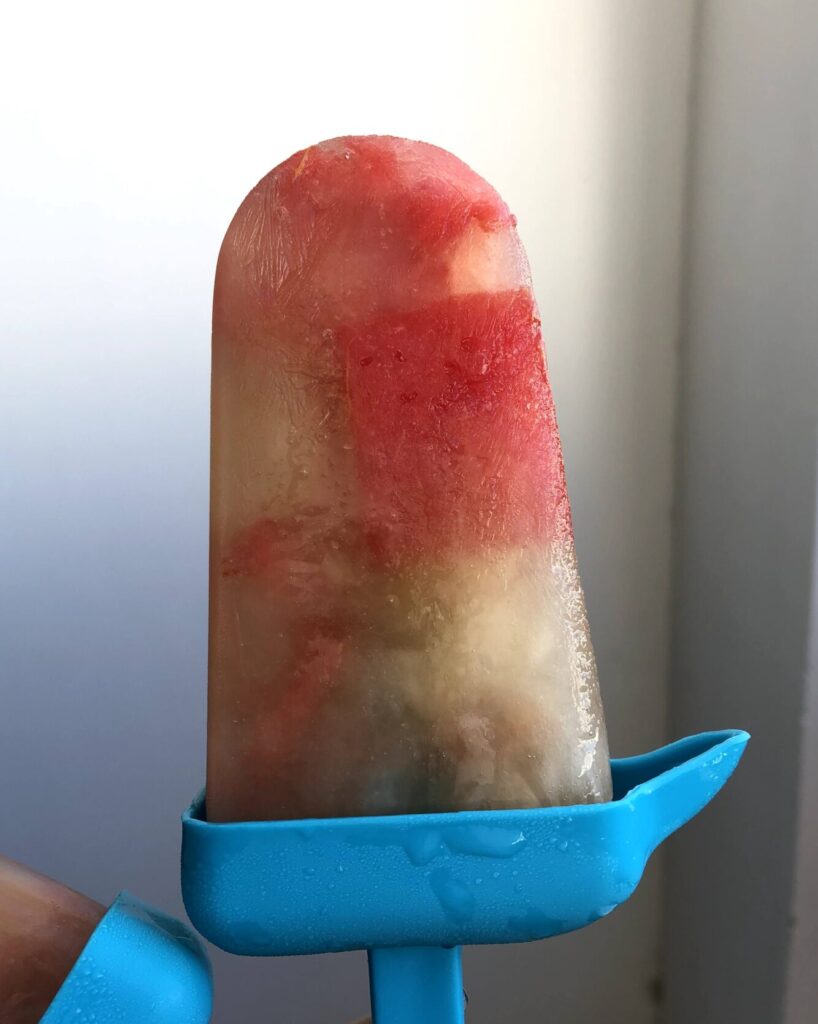 Bourbon Glasses
At the Moon Milk where we found the popcorn, they also sell bourbon. That's pretty unique for this area. There are a lot of scotch whiskys around, but it's hard to find bourbon. I last tasted that sweet brown nectar in October 2019 when we were in Cambodia. The Moon Milk stocks Jim Beam. Normally I would expect to pay a premium on a rare find like this, but it's actually at an amazing price of 257,000 VND, or about $11 for the 750 mL bottle. Jackpot!
Since the bourbon is such a rare find, we splurged on a couple of nice rocks glasses to make sure we could properly enjoy it. That's not something we'd normally buy, but we're living it up. It's definitely nice to have an option that's not a coffee mug. The couple of bucks each were definitely worth it.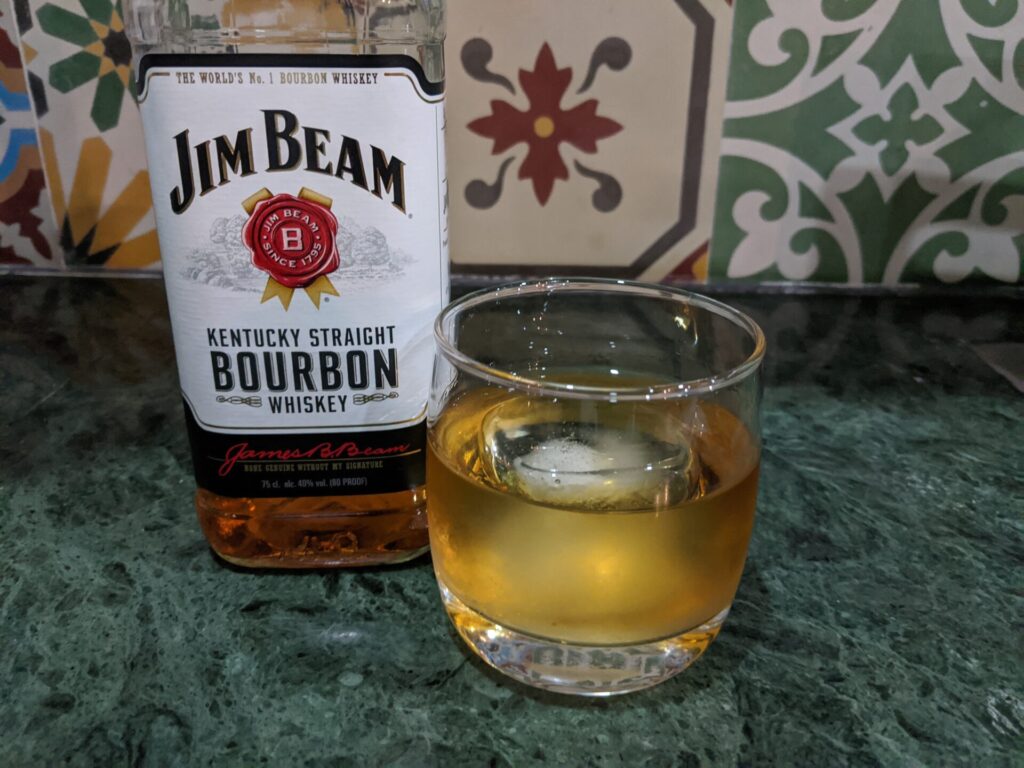 Paperback Books
After the quarantine ended here in Danang, we ended up changing apartments to one only a few blocks from the ocean. The close proximity means that we're going to the beach most days now. After getting our fill of the saltwater, we find a nice shady (me) or sunny (Katie) spot to hang out and chill. Since we don't want to take electronics to the beach, we bought some paperback books. Right next to the fancy appliance store in the local mall is a bookstore with an eclectic collection of English language books. Prices are high, especially since these are not new releases, but considering that time on the beach is otherwise free entertainment, it's a bargain. Although I may have to work on my selection criteria as some of these picks are definitely not "beach reads". (Looking at you Taleb.)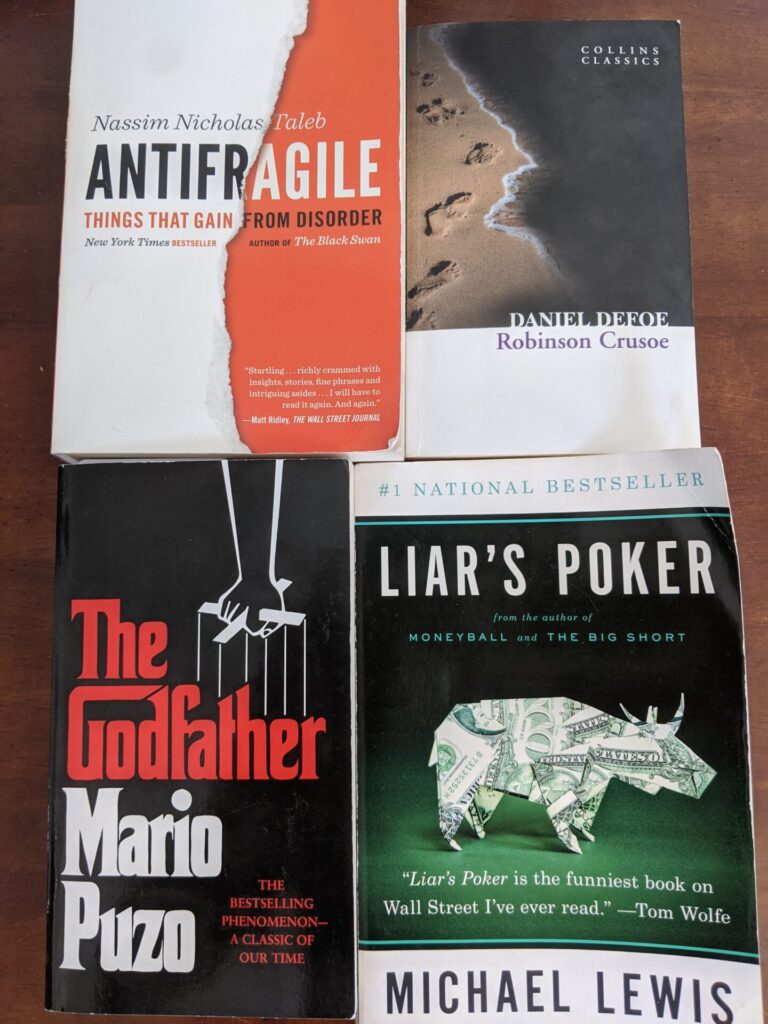 Stuffed Hippo
Everywhere in SE Asia sells large plush pillows in different shapes. Many are animals, but there are also carrots and bananas and things like that too. Since we're planning on staying a while, we decided one of these would be a nice addition. We found a giant, and I mean giant, pillow in the shape of a hippo. It takes up at least 2/3rds of our bed, but Katie loves it. Her name is Olive and she's a sweetie.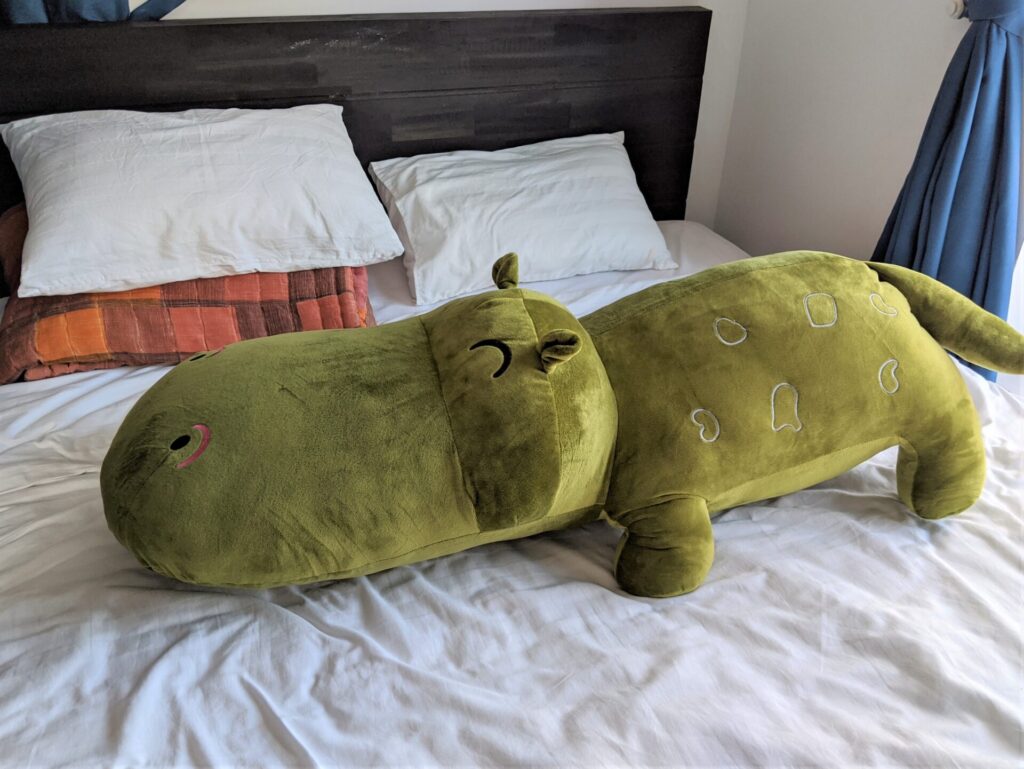 So that's what we've been up to recently. Quarantine restrictions have been over for some time, but other than the borders still being closed, most everything has returned to pre-COVID normalcy. We no longer need to get our body temperature taken at the entrance of stores. The mandatory spritz of hand sanitizer has mostly gone away too. Social distancing is no longer a thing for most people. We aren't even required to wear masks inside anymore. (Although we still do. It feels respectful.) But none of this is a problem because Vietnam hasn't had any community spread in nearly 2 months due to initial vigilance on the part of the government and people.
We've just been hanging out with our popsicles, enjoying the hot weather along with the world class beach, eating popcorn, and drinking bourbon. We'll be applying for another visa extension soon, so we should be able to continue to take advantage of these luxuries for another few months. Even though we can't travel right now, I can't help but be grateful for where we are. It sometimes feels a bit surreal, especially considering that the rest of the world has been locked down with quarantines and undergoing civil unrest. It's the opposite here at the moment and we are currently living our most comfortable and luxurious retired life.