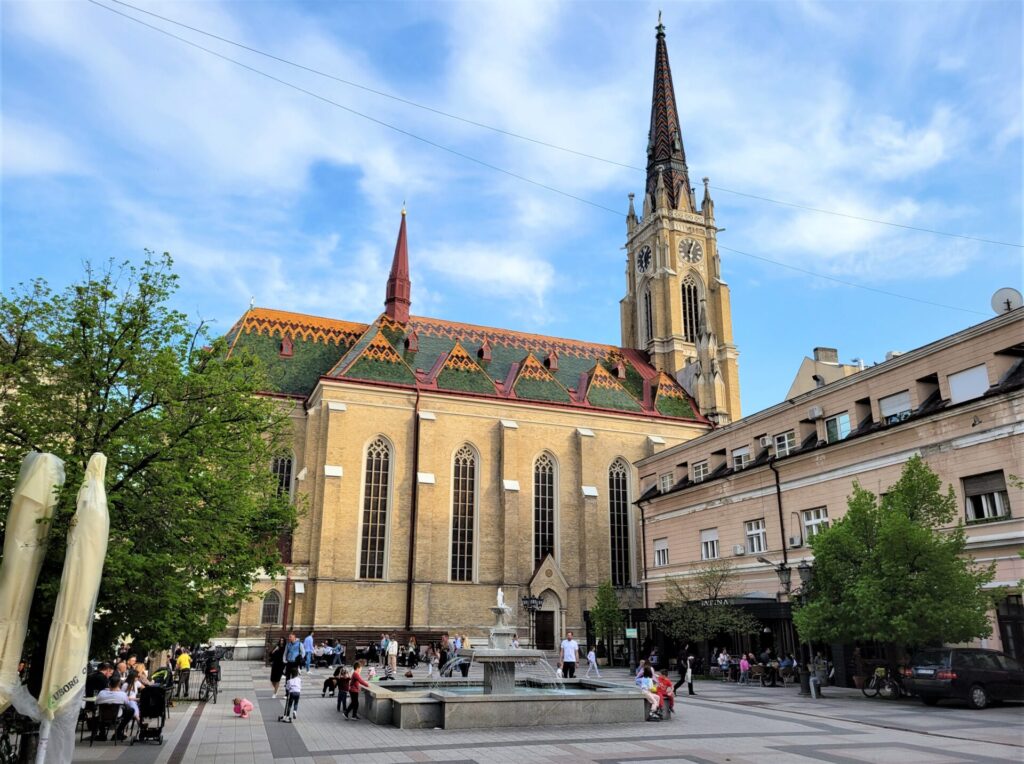 Novi Sad is a friendly city strategically placed on the mighty Danube. It has a long history, with records showing that people have inhabited this spot for 7000 years. Today, the city is Serbia's second largest, with a population tallying a little under 300,000 people. It's quite pleasant to explore, with dedicated car-free pedestrian zones and many separated bike lanes. It's also one of the current European Capitals of Culture, so naturally Katie and I had to see what that was all about.
Why Novi Sad?
We chose Novi Sad for a few reasons. It was on our radar before we knew about its Capital of Culture designation, but that helped cement our decision to travel there. One of Novi Sad's main draws for travelers like us is that it's close to, but outside of the Schengen Zone. We only get to spend 90 days at a time in the entirety of the Schengen Zone, so desirable cities outside of that are always in demand. Coming from Budapest, the best transportation option is by bus. We booked a 5 hour bus ride that conveniently arrived in only 4 hours.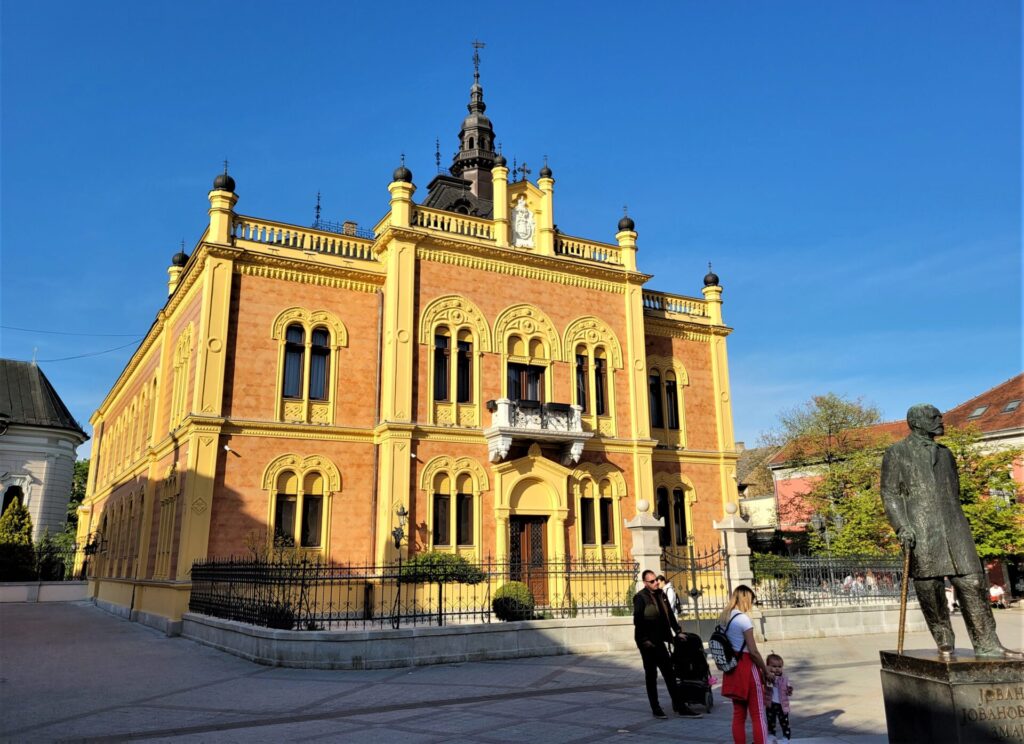 The COVID entry requirements for Serbia were a little convoluted. Their regulations state that they accept travelers from the EU with proof of vaccination only. But for whatever reason, US travelers were required to have both vaccination and a negative COVID PCR test. We got our tests two days before we left Budapest and naturally, the border agent never even asked for them. So we basically paid $100 to have a Q-tip jammed into our brains just for fun. Dammit.
European Capital Of Culture
The ECoC program started way back in 1985 as a way to promote awareness and celebrate the diversity of the European people. At that time, a single city was named per calendar year. Since then, the program has been expanded. There are currently 3 cities per year that are awarded the title. In 2022, Novi Sad is sharing the honor with Kaunas, Lithuania and Esch-sur-Alzette, Luxembourg. If you're unfamiliar with those cities, you're not alone. But that's one of the points of the ECoC program. Countries choose to highlight places that are not already well known.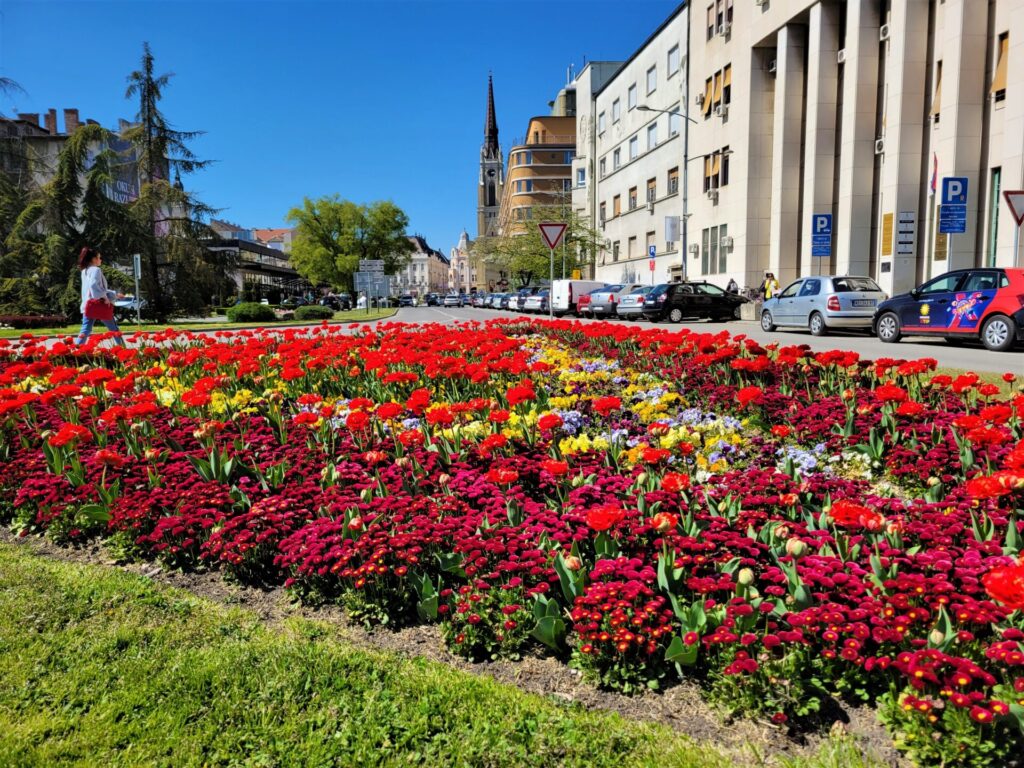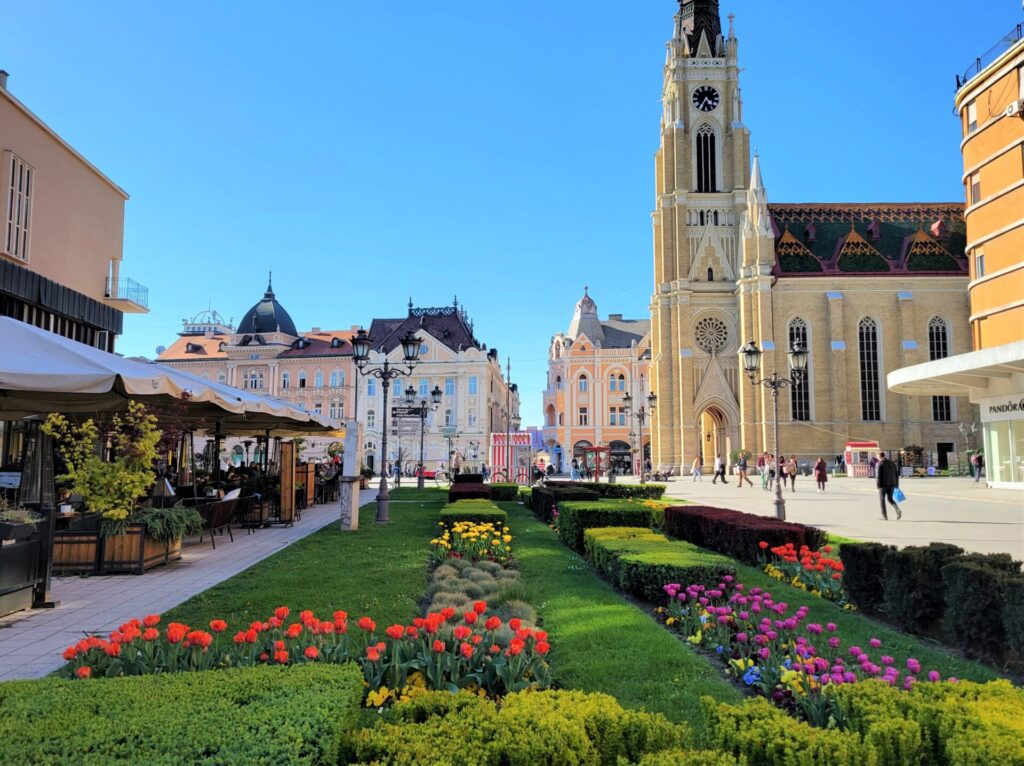 What does it mean to visit a current ECoC city? Not a whole lot from what I could tell. The largest impact seems to be that they plaster banners all over the city announcing that "Novi Sad Is The European Capital Of Culture." They have opening and closing ceremonies along with a couple special museum exhibits. The city is almost certainly spruced up for the extra visitors that are expected. Streets are cleaned, flowers planted, and new coats of paint are applied. So at the very least, it's a good way to see a city at its most beautiful.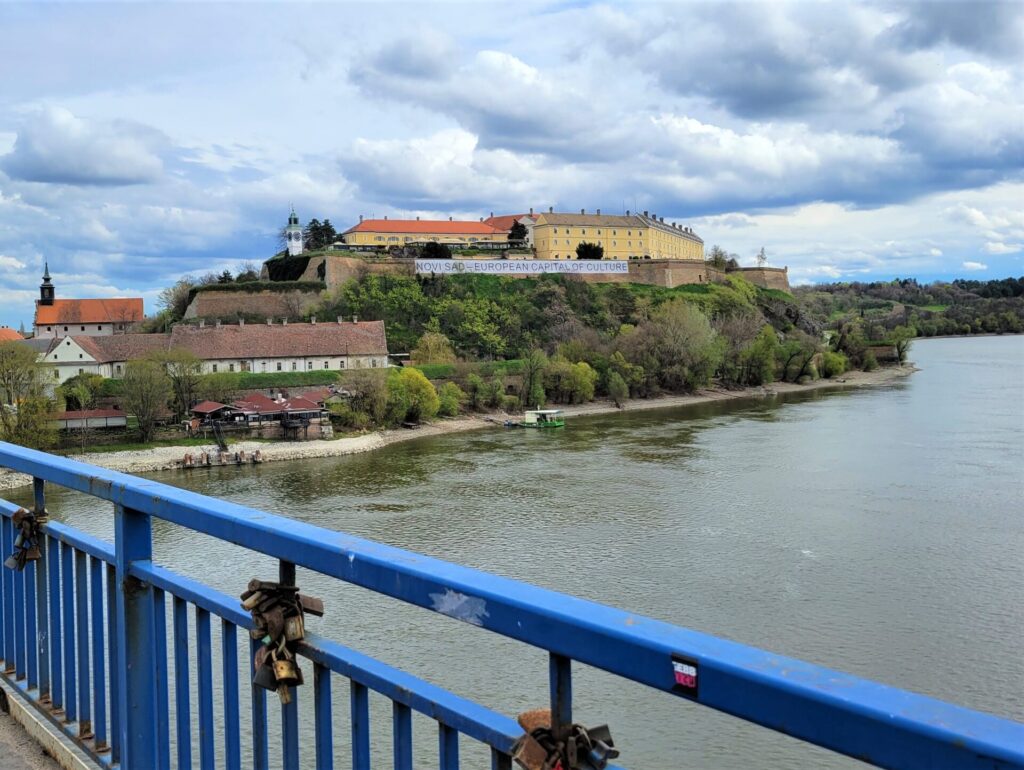 Museums And Attractions
Novi Sad's main attraction is the Petrovaradin Fortress. It admittedly doesn't look that impressive (see above), but it's actually quite enjoyable. As with any good defensive position, there are sweeping views in all directions from the top. And on the way to the top, there is also lots of room to explore along the aging stone walls and old pathways. There's a restaurant, a reversed clock, and a few small art galleries too. It's a nice relaxing way to spend a spring day.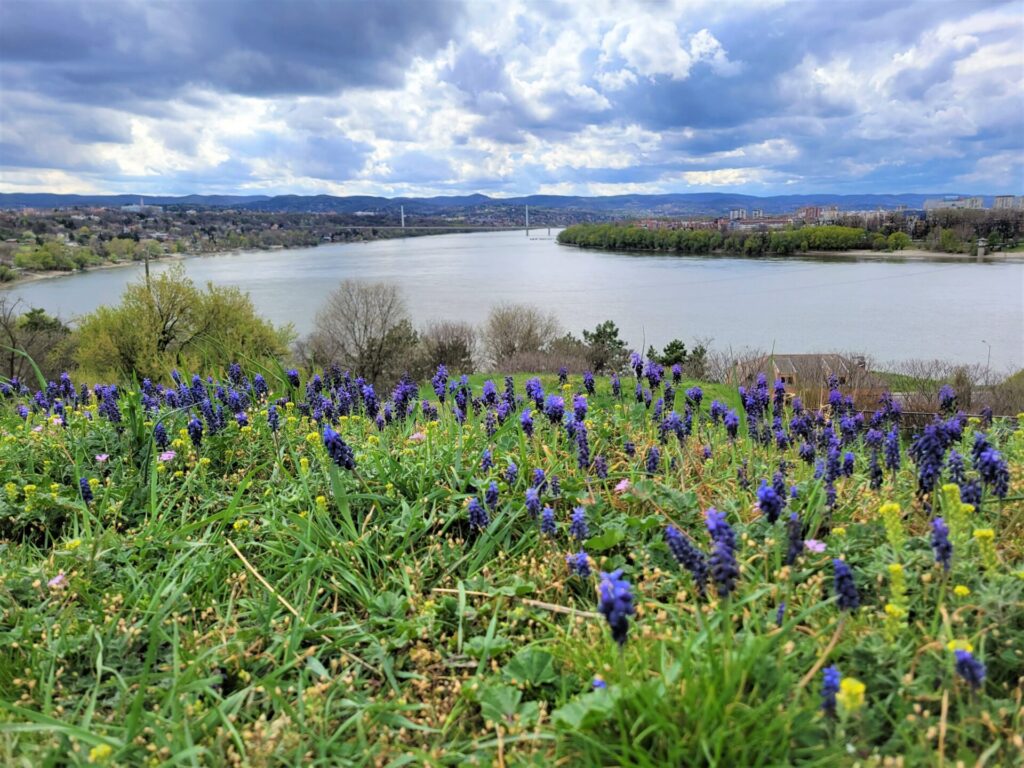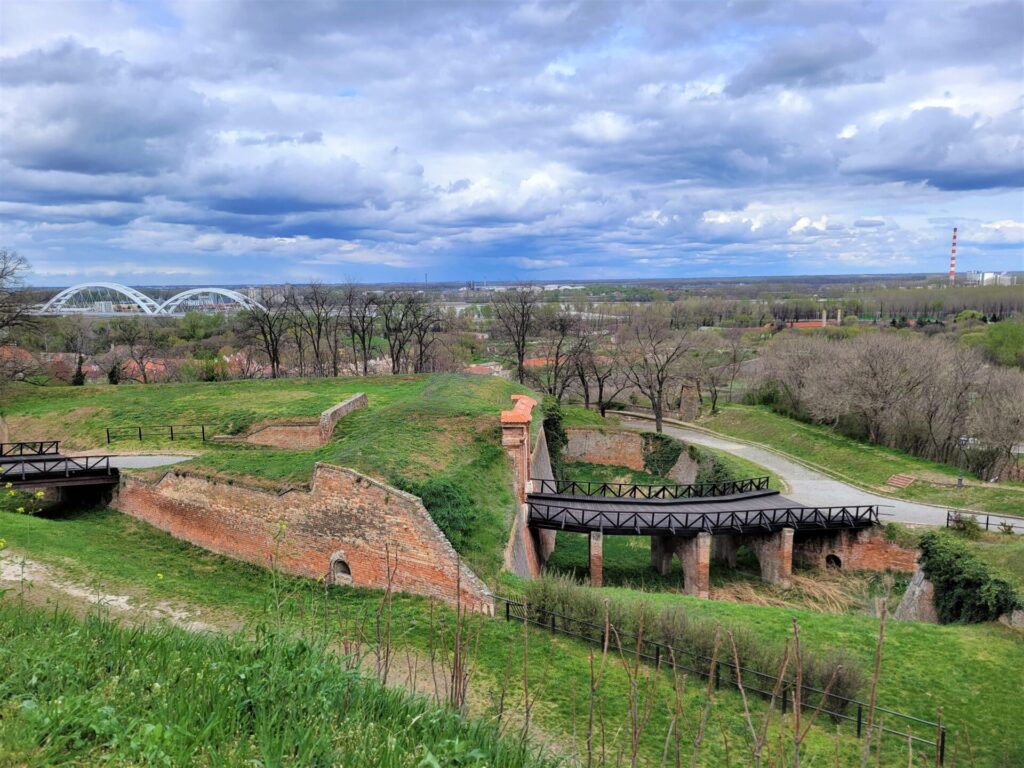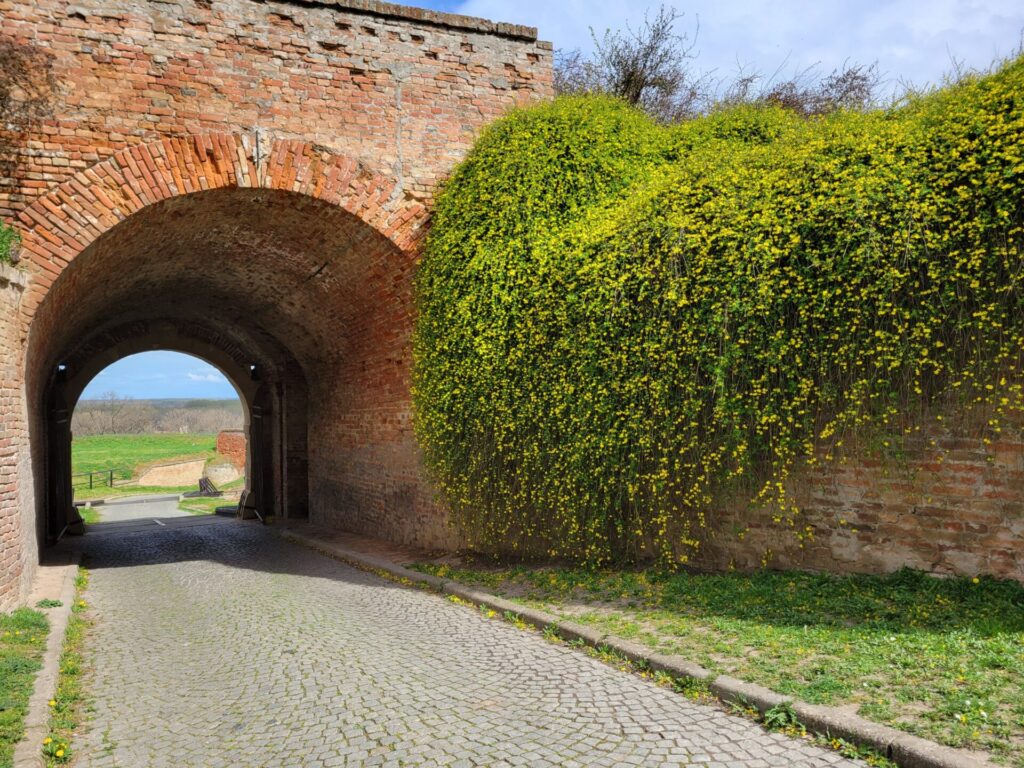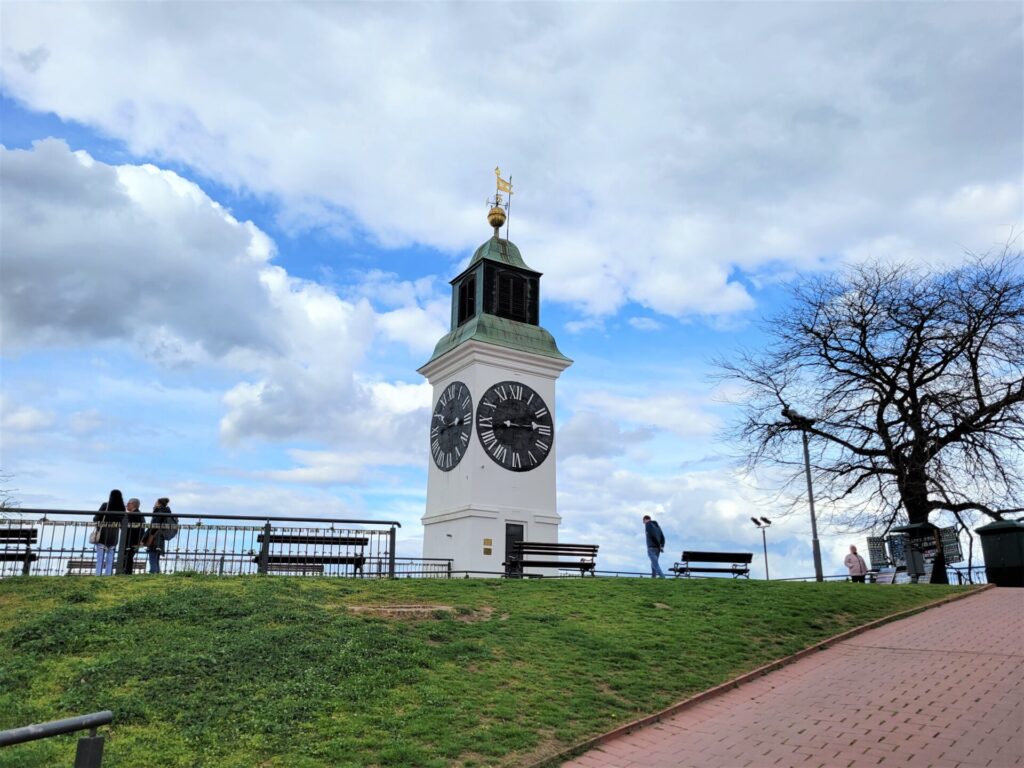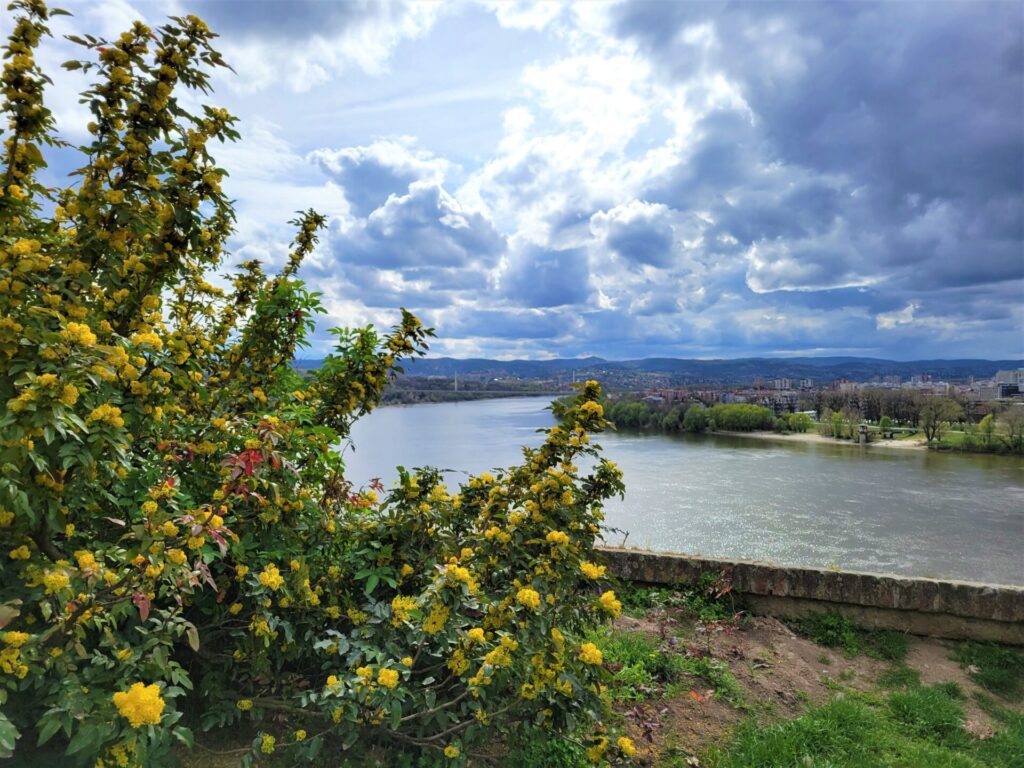 The largest art museum in town is the Gallery of Matica Srpska. It's a bargain at ~$2 and its permanent collection highlights art from Serbian artists. We also got to see a small but unique temporary exhibit titled Migrations in Art. It highlights the contribution of migrant artists such as Marc Chagall and El Greco (among others), showing how they moved throughout Europe during their lives and the different pieces they painted in each area. The underlying theme was to promote immigration as a way to enhance artistic expression and combat some of the current anti-immigrant attitudes that are prevalent worldwide.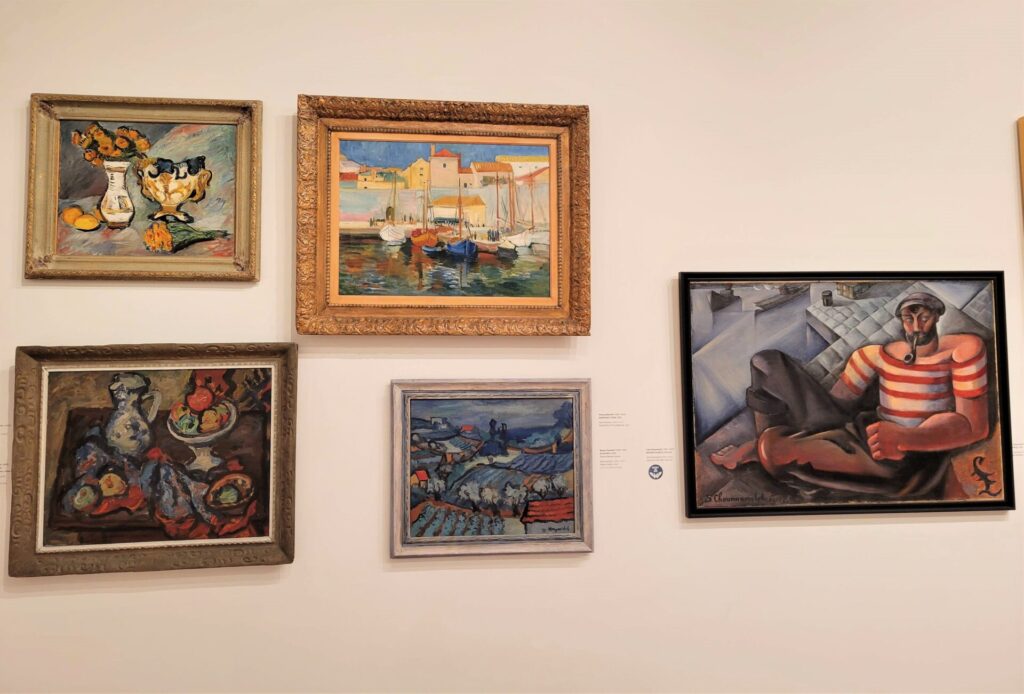 This gallery was also the only place we found that had a special exhibit inspired by the Capital of Culture designation. Their temporary exhibition called Novi Sad Citizens Choose allowed local citizens to submit their privately owned art for consideration. The top 41 were added to the museum in this collection for this year. It provided a lot of diversity to the museum and Katie and I both really enjoyed it.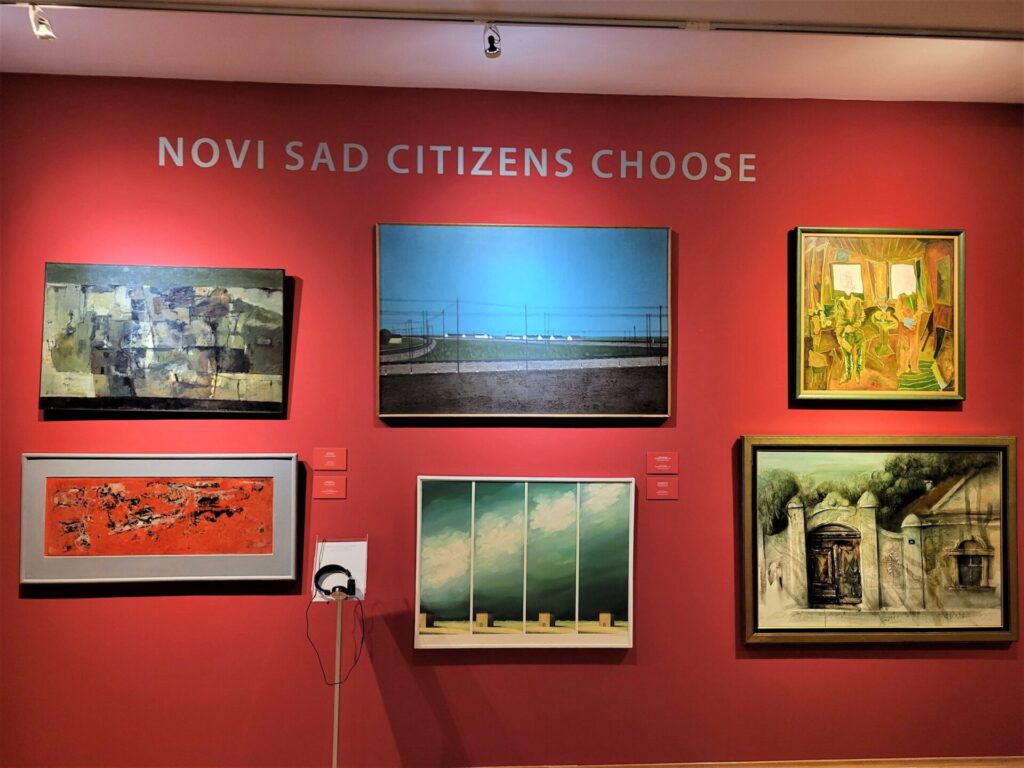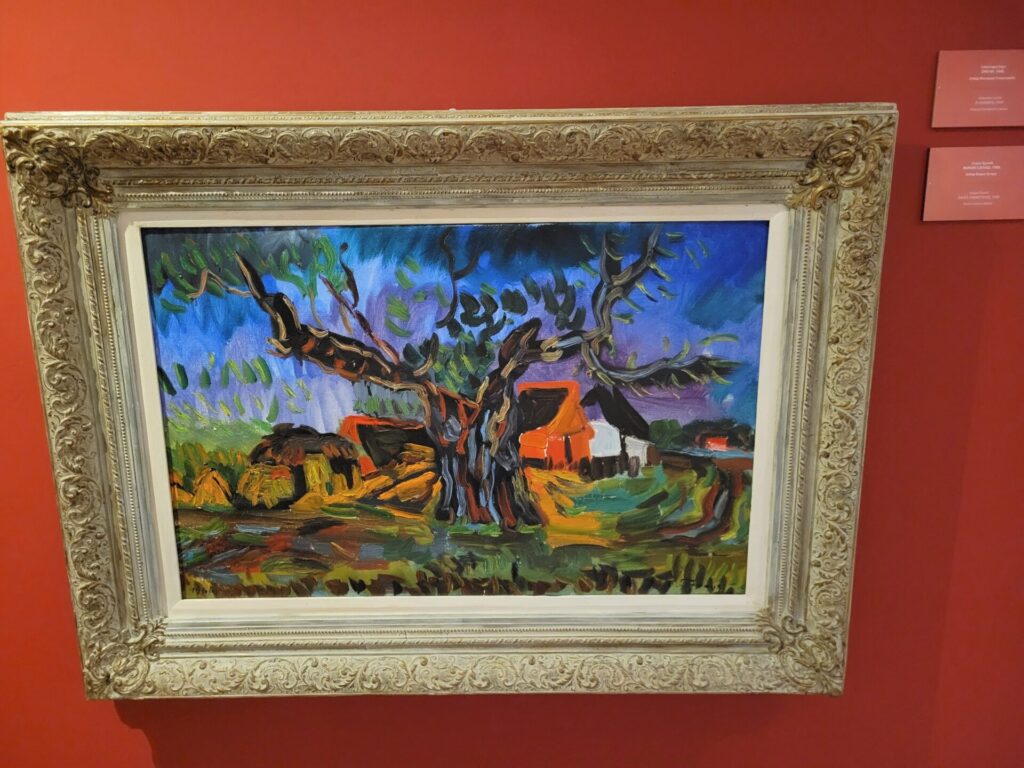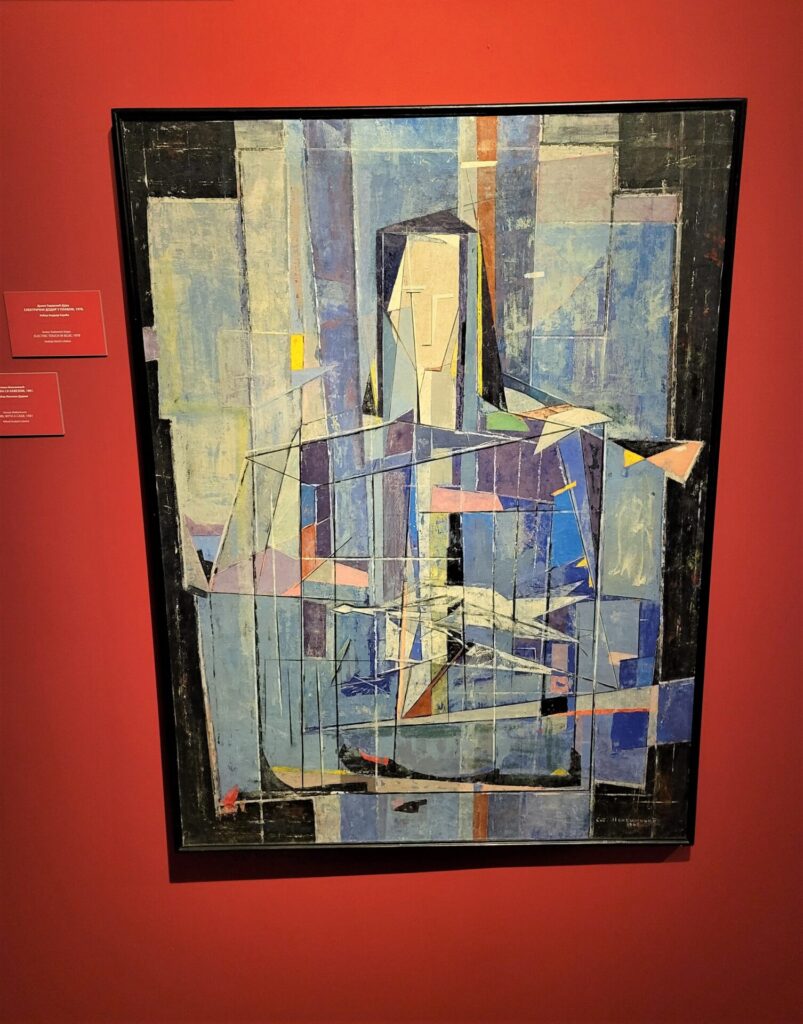 Right next door is the Pavle Beljanski Memorial Collection. Another bargain at ~$1 it had a lot of really great pieces. All of the paintings on display are from Serbian artists, so it's a nice way to showcase national talent. It's definitely smaller than its neighbor, as it only took us about 30 minutes even though we were enjoying it.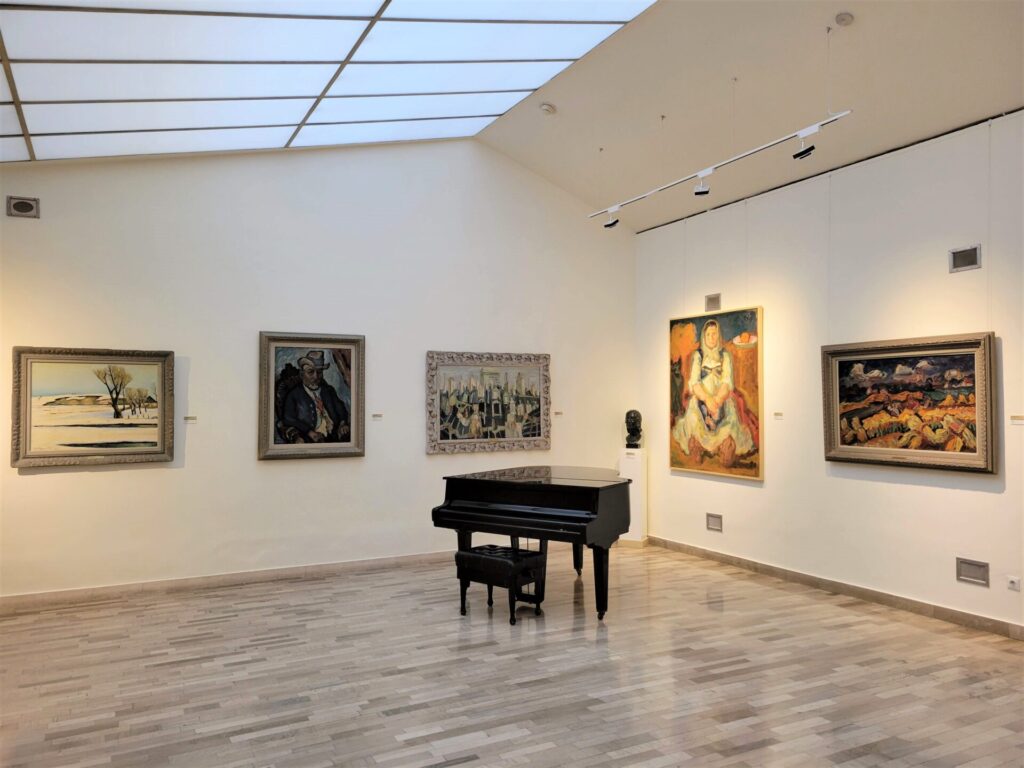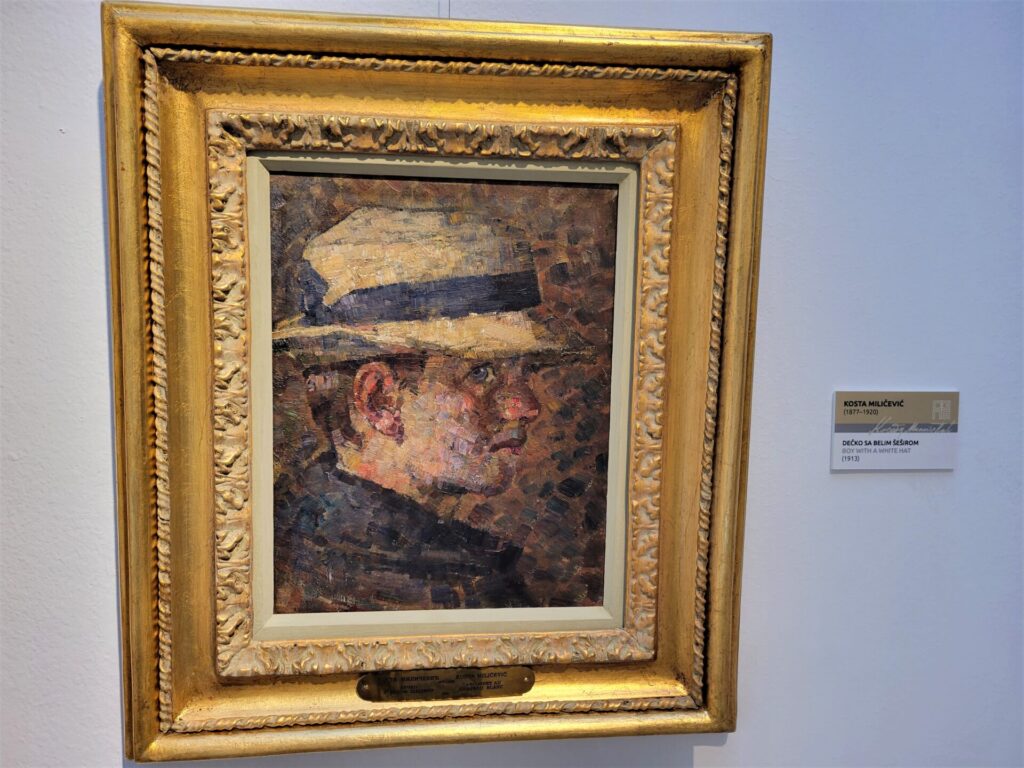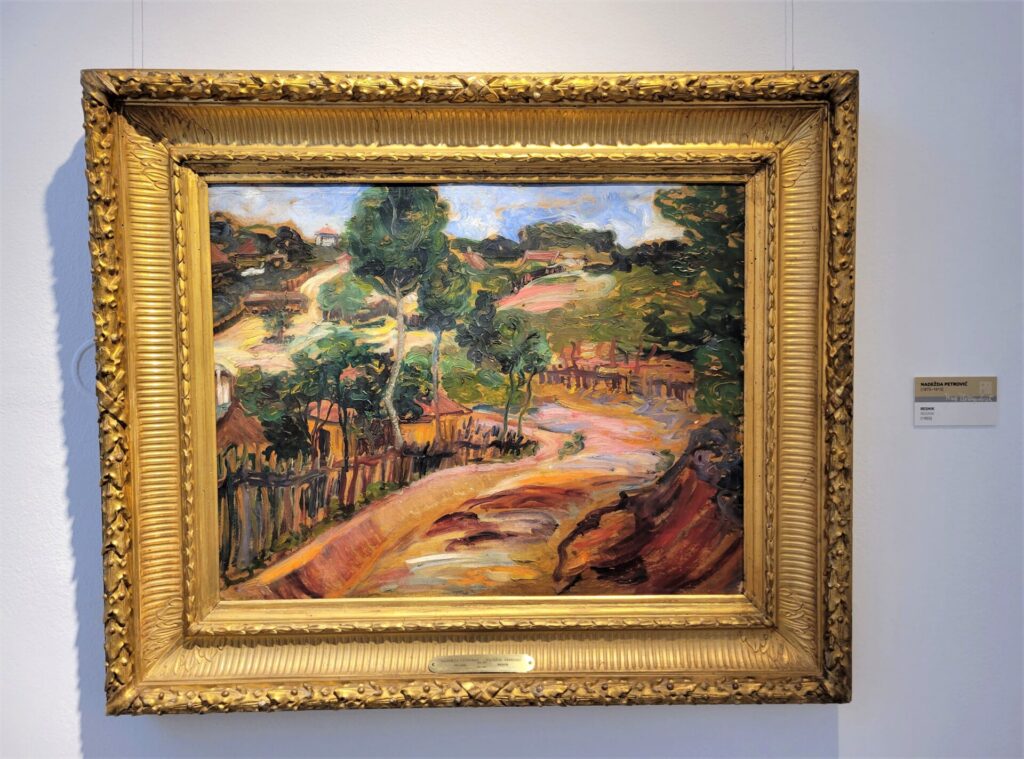 Just down the block from these two museums is the Memorial Collection of Rajko Mamuzic, which was free. We spent about 20 minutes here. Despite a welcoming look, this small place doesn't seem to get too many visitors as the sole worker had to run around turning on all the lights when we arrived. The art here was more experimental in nature, and not quite as enticing as the other nearby museums to our tastes. Nevertheless, there were a couple of pieces that were definitely interesting and made us think. And of course, you can't beat the price.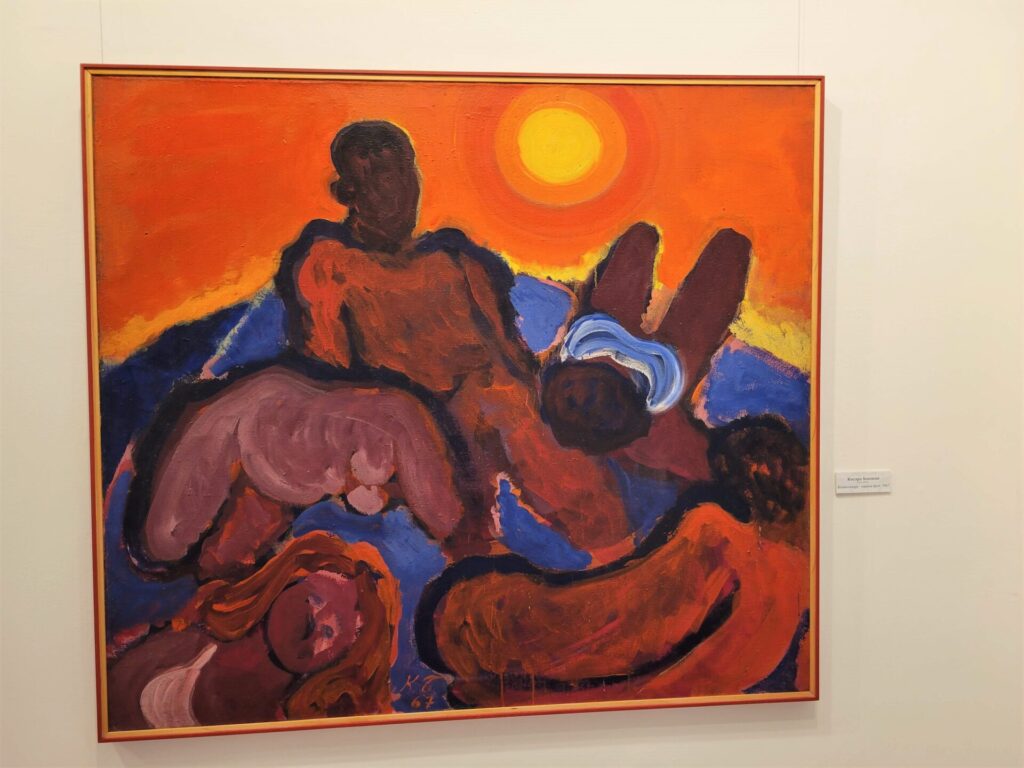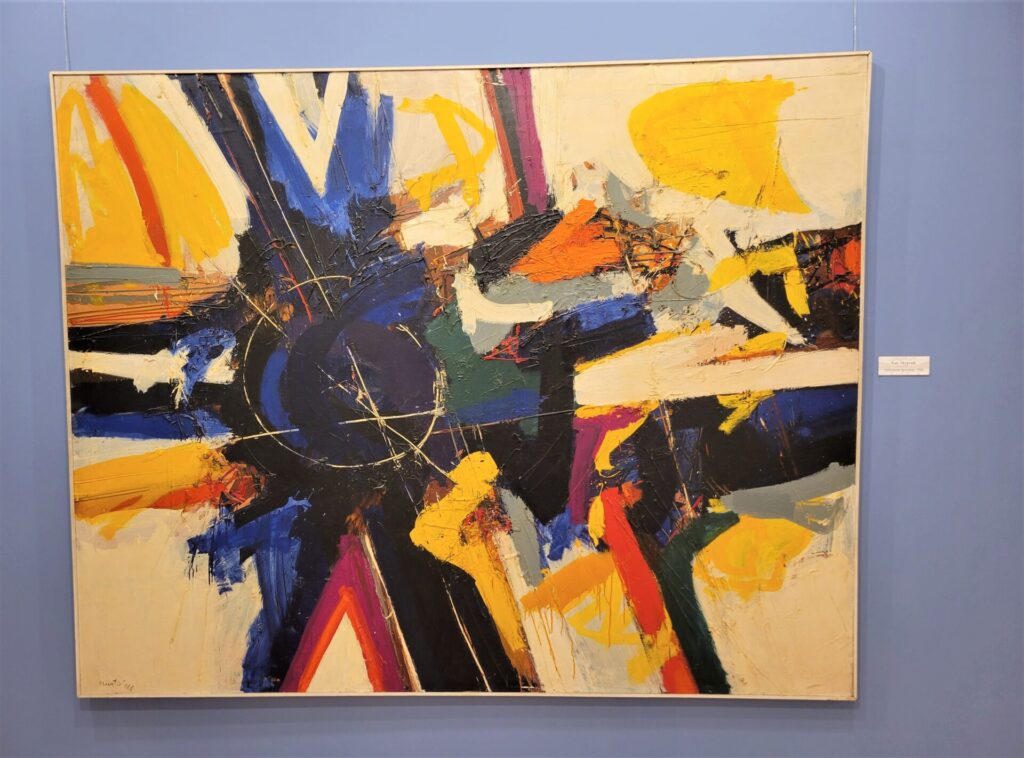 What We Did
Aside from the small museum district, we spent most of our time enjoying the outdoors. There is a very popular path that follows the Danube for a few miles. It has separate lanes for walking, running, and biking. The running path is ground up rubber like a track and has a bit of a sponginess to it. Pretty fancy!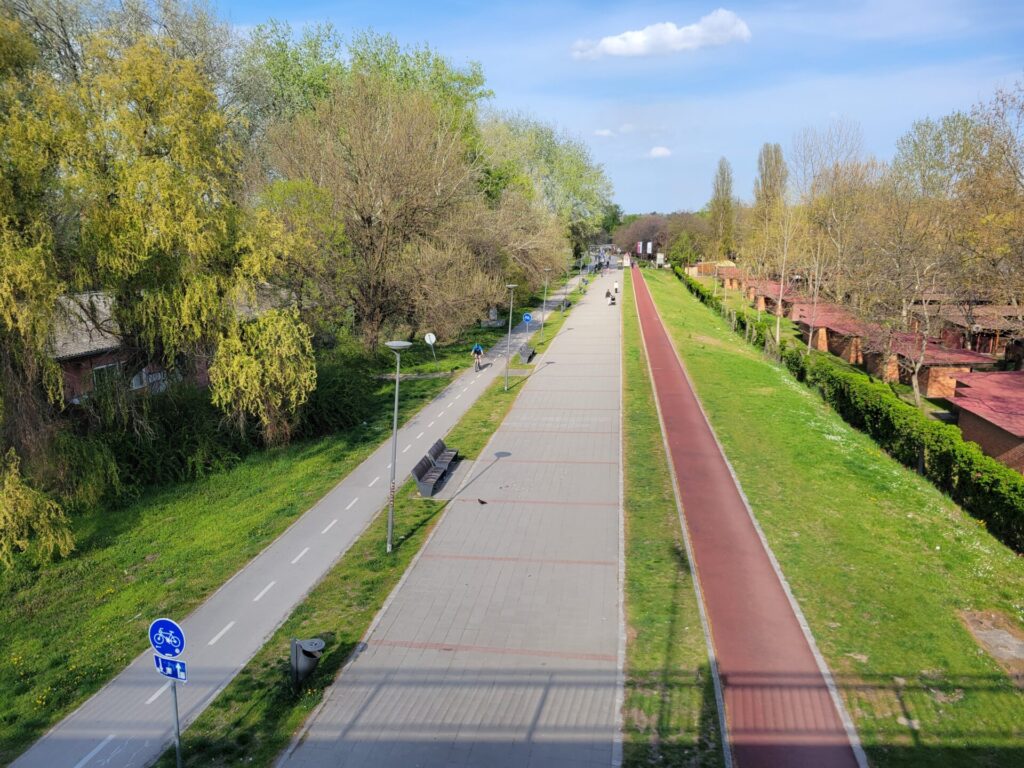 There are a number of parks around town that we explored. The biggest one, Kamenički park, is across the river from downtown. After the fortress, it's the second best spot for some urban hiking and there are both paved and unpaved trails that crisscross the entire park. There are also a few sculptures scattered around and a "castle". At least, that's what they call it. It's basically just a large two-story ranch house. The park is nice though.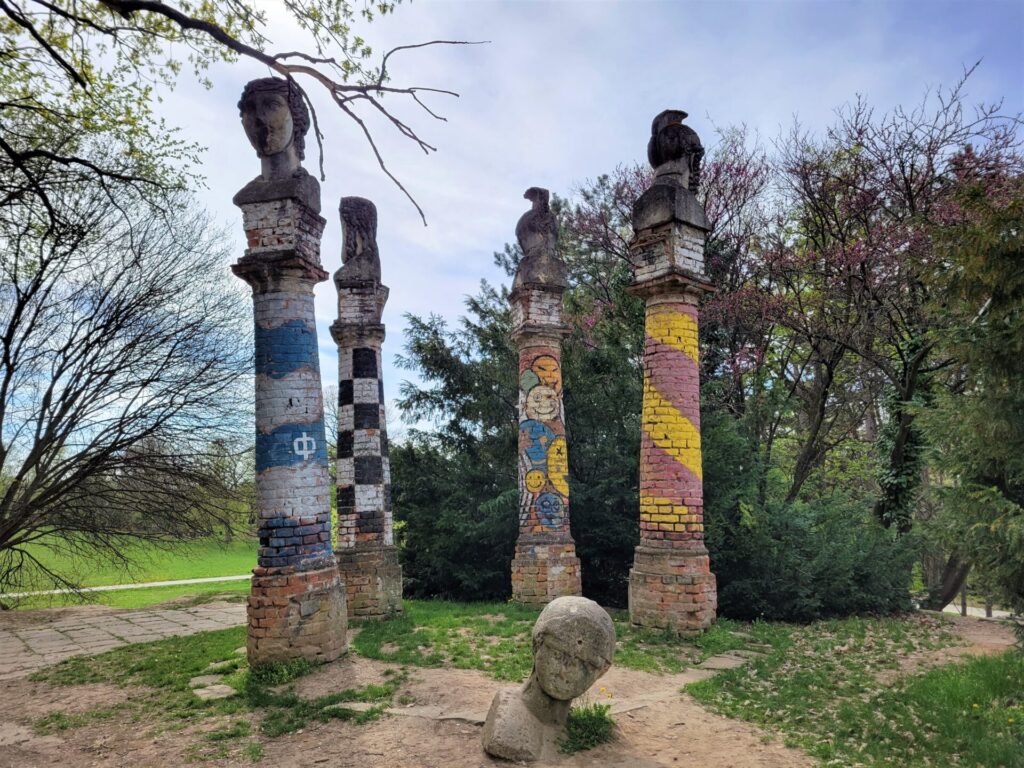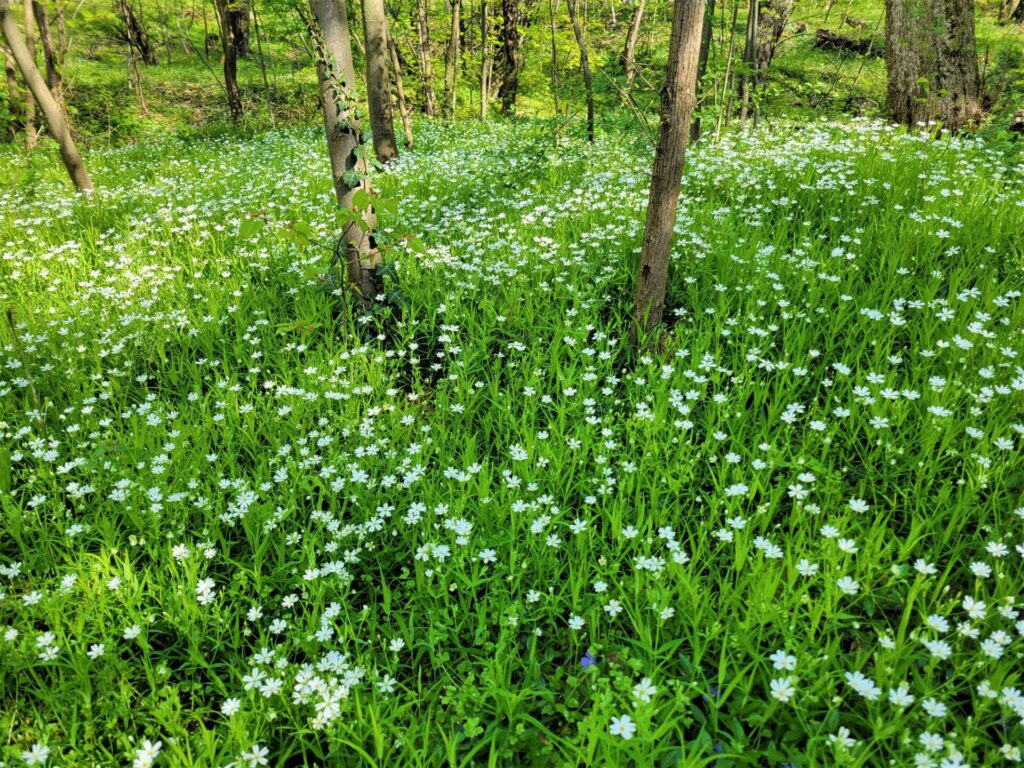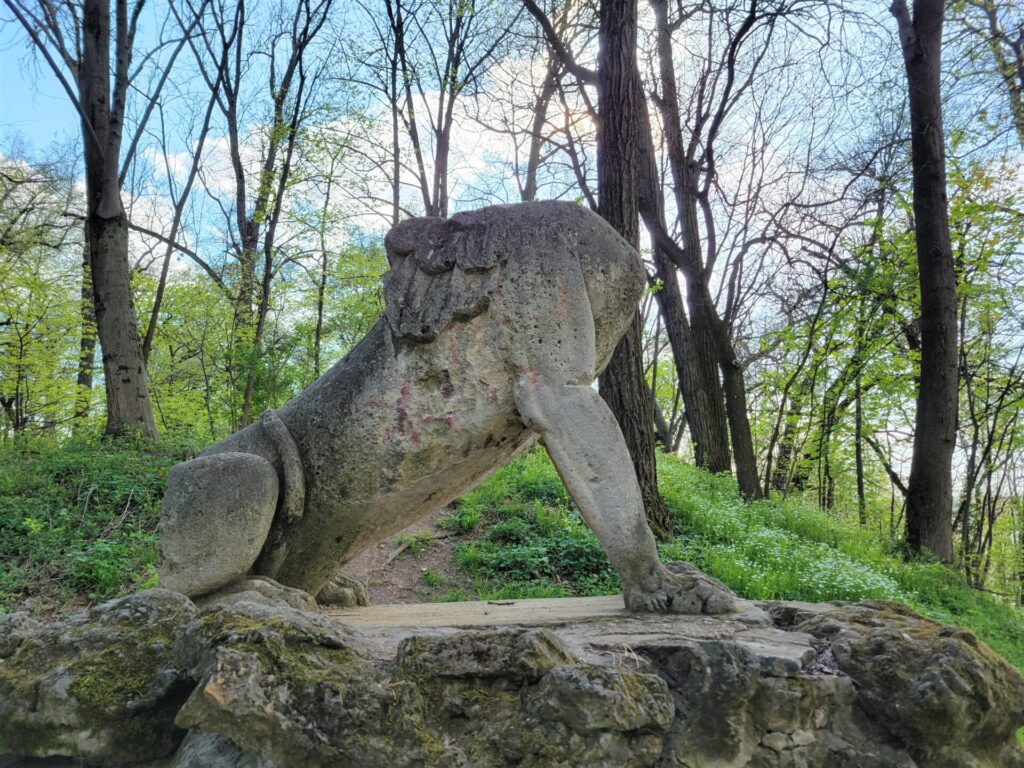 Novi Sad also features a popular downtown pedestrian-only area. There are a number of nice squares where kids run around and all sorts of musicians play for tips. All of the restaurants have outdoor seating and there are plenty of benches to enjoy the music, watch people, or feed pigeons. (We don't feed them, but it's common.) On afternoons with nice weather, it seems like almost everyone has either an ice cream cone or a bag of freshly popped popcorn, both readily sold everywhere.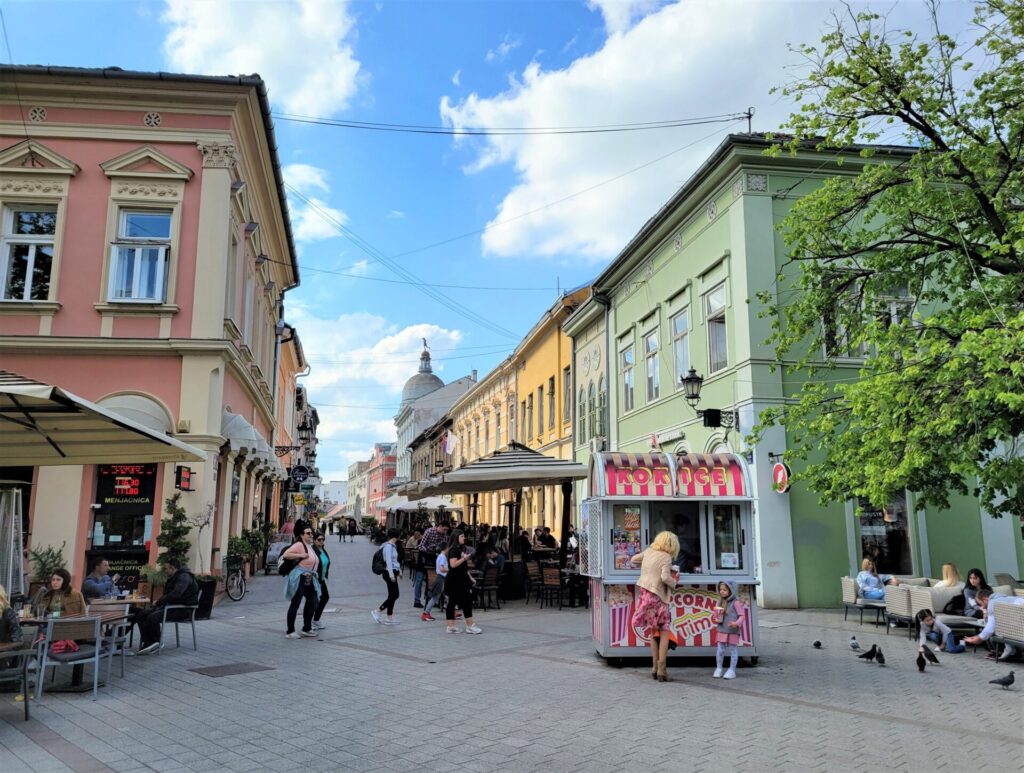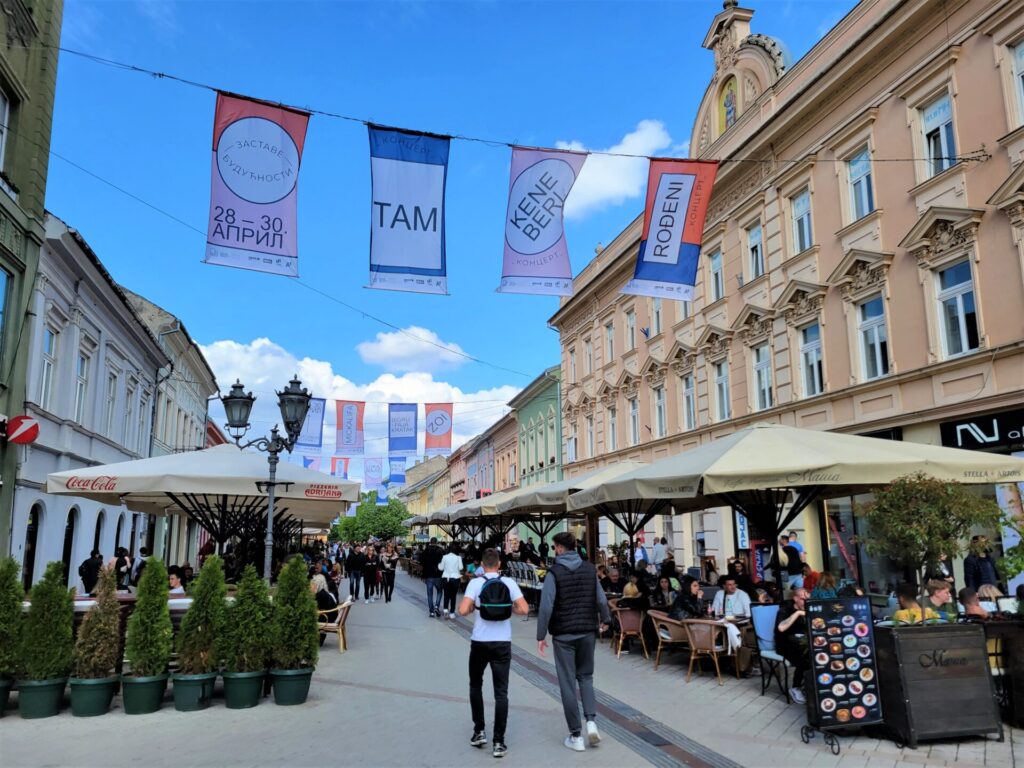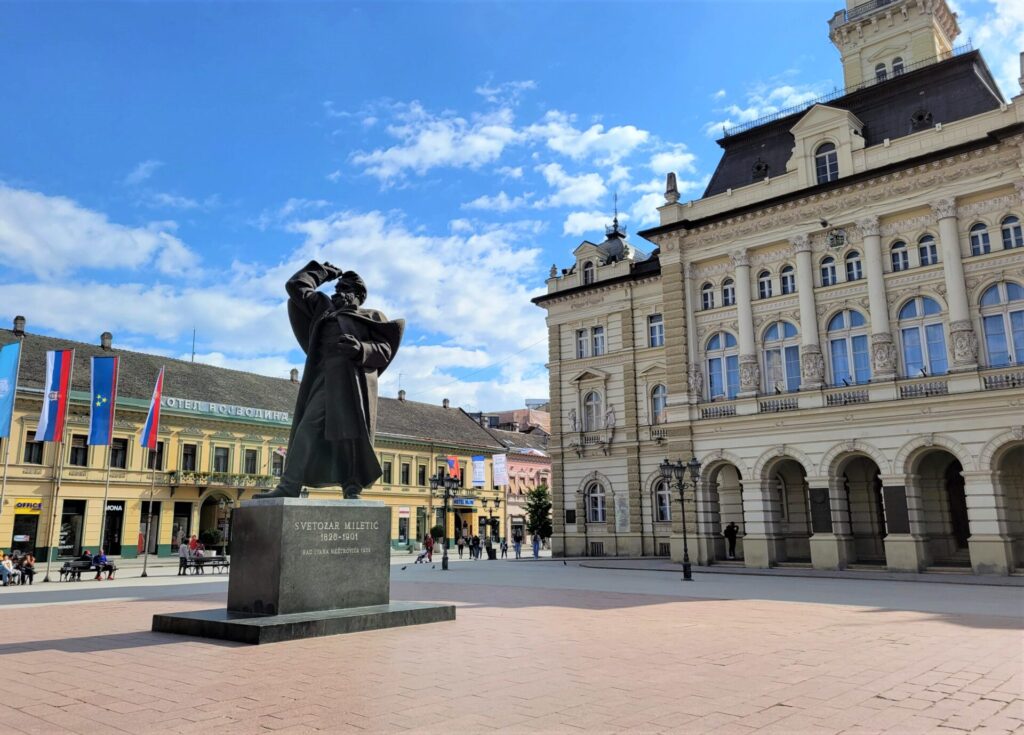 The most popular bakery item is called burek. Found on just about every block, burek is a baked filo dough stuffed with one or two ingredients. It's usually meat, but there are also cheese, spinach, mushrooms, or potatoes. It's a bit on the heavy side, but it's tasty. There are two different varieties. One is served like a piece of pie and the other is rolled into more of a cigar shape (and sometimes coiled). We really liked the ham and cheese cigar. The potato one was also quite good. It would be the perfect hangover food.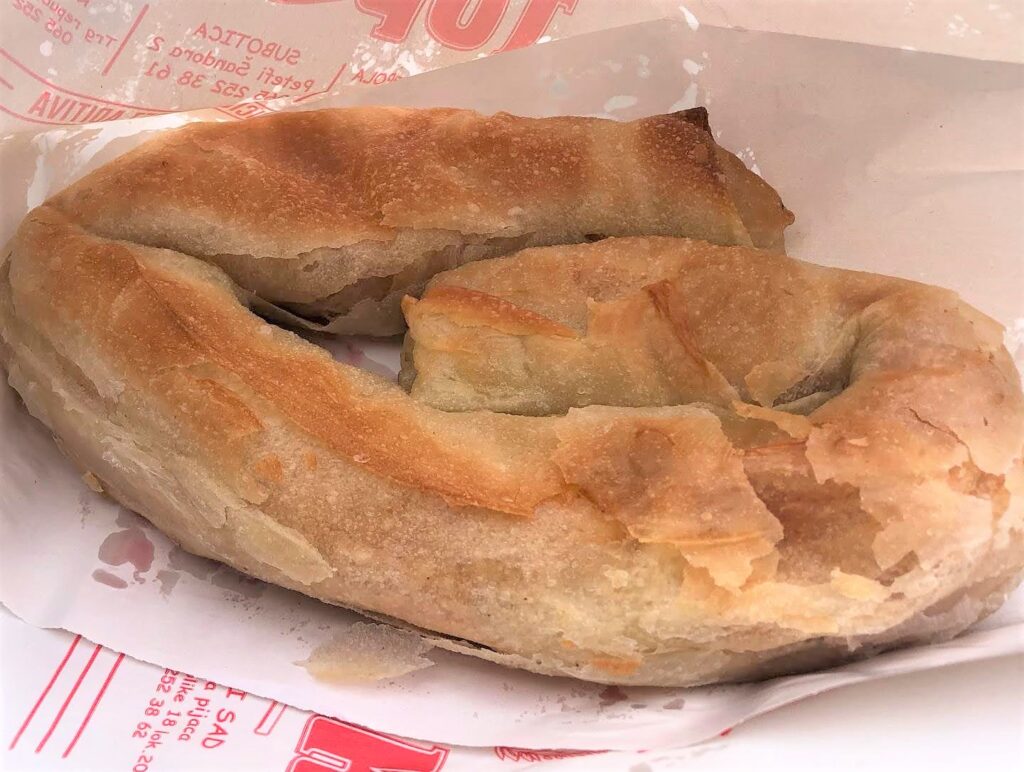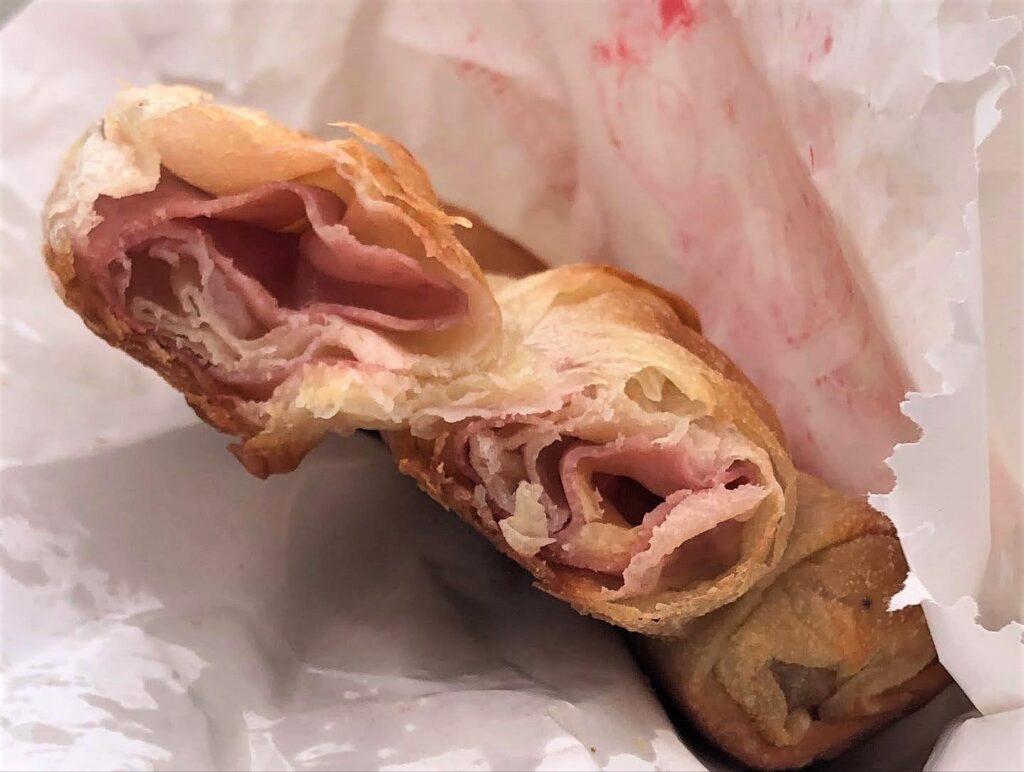 We also found a bakery that made an absolutely glorious fresh pretzel. It was light and airy and the crust had just the slightest amount of crunch. It also had what I consider to be the perfect amount of salt, as it was always there but never too salty. There were even a few sesame seeds, which was kind of nice. Oh, and they were $.40 each.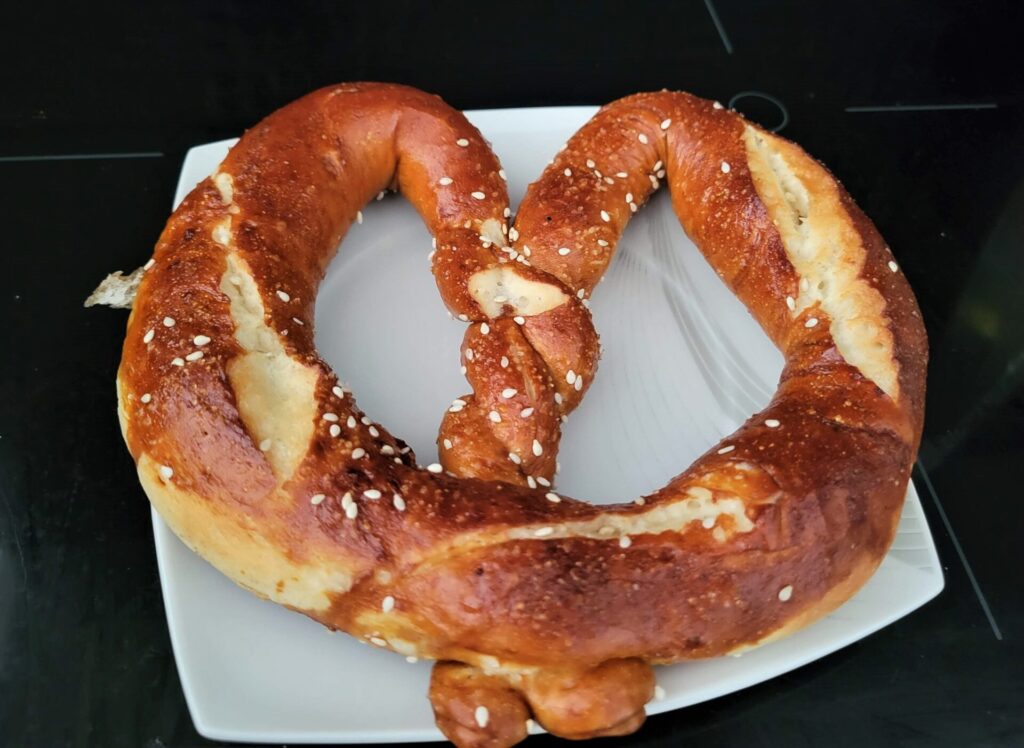 Where We Stayed
We rented a newly built condo just two blocks from the downtown pedestrian area. I know it's new construction because when I pulled up the most recent Google Maps Street View from 2014, the building didn't exist yet. That didn't mean it wasn't without its quirks though. For some reason, the kitchen barely had any hot water, so we had to be careful to make sure we got our dishes clean. I also think the oven wasn't calibrated correctly and ran hotter than the listed temp. But we figured it all out. Both the bed and sofa were quite comfortable, so that was the most important part. It also had a small balcony that we used on warm days. Overall, it was a pretty nice place.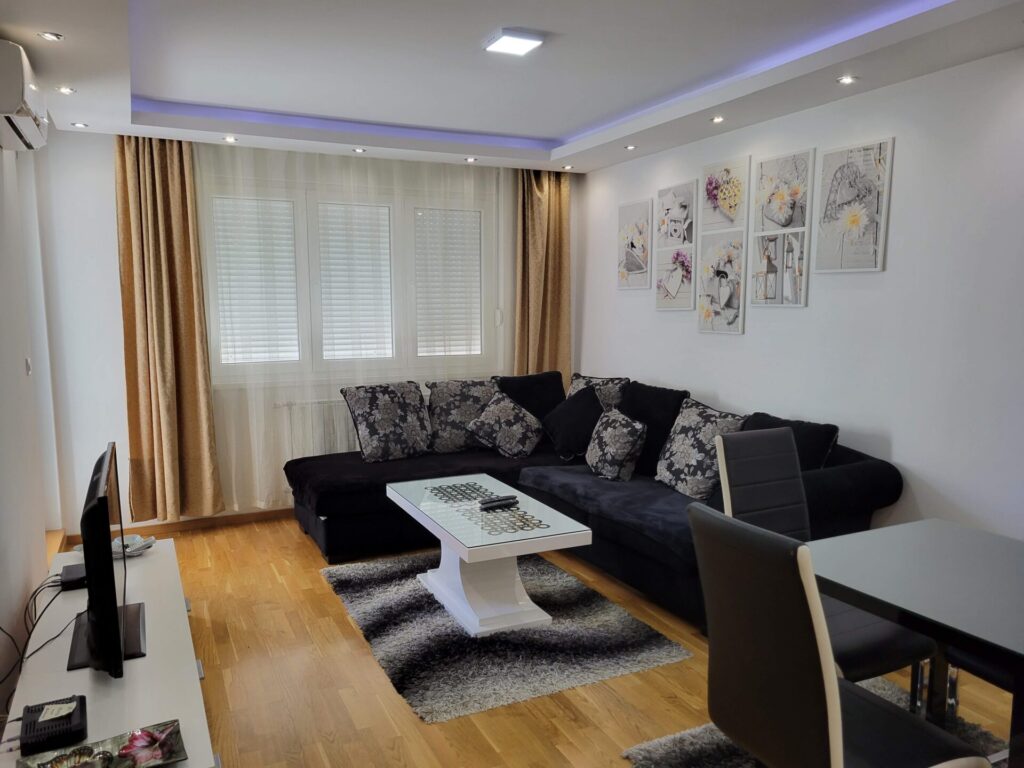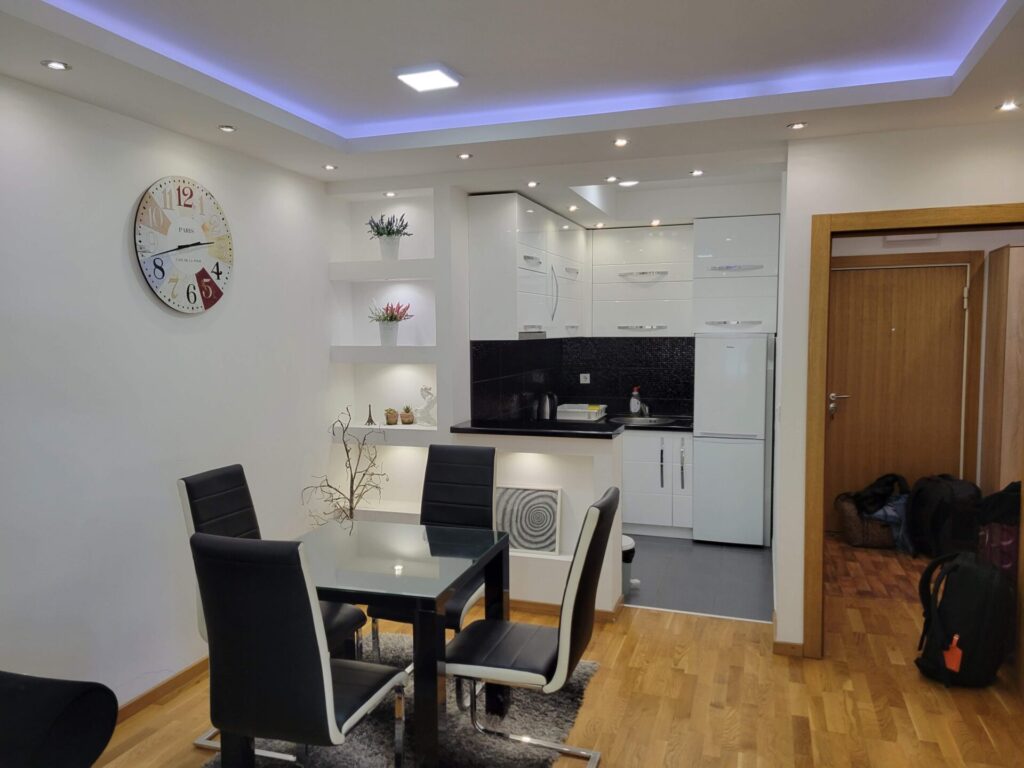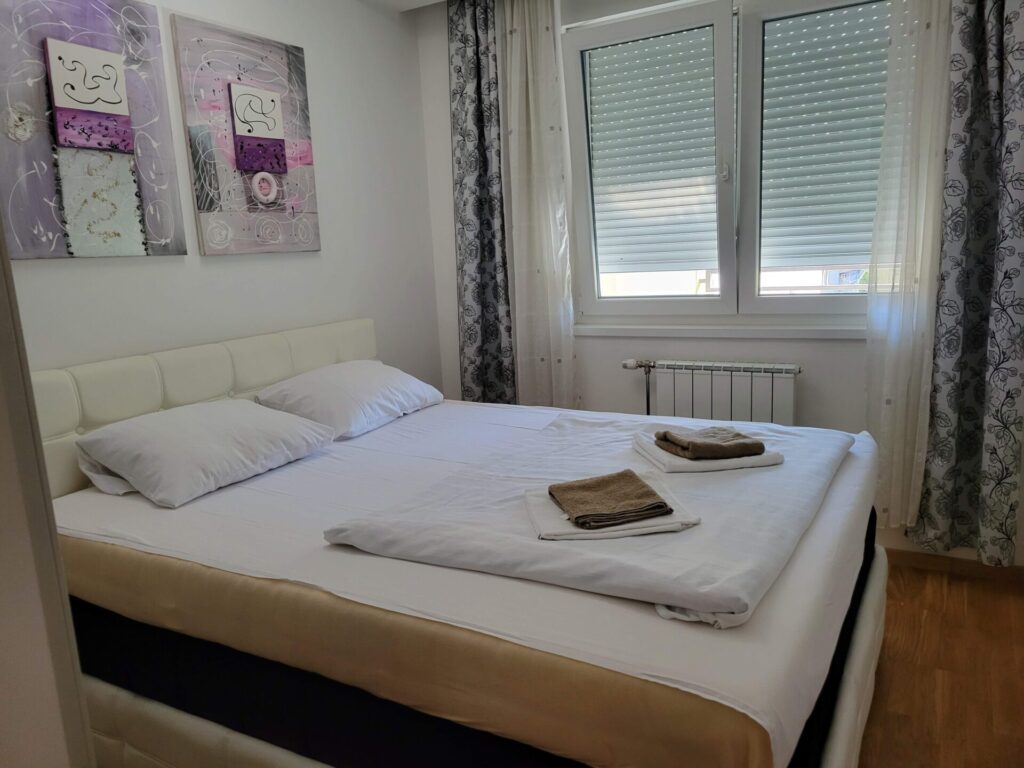 What We Spent
For 30 nights in Novi Sad we spent $2041. When adding in our recurring bills like health insurance and mail service, the monthly grand total comes to $2241. As usual, rent was the biggest expense at $1068. Grocery prices were very similar to Budapest, which surprised me a little. I would normally expect them to be cheaper in a smaller city. I guess it just shows what a bargain Budapest is. You may also notice a distinct lack of doctor bills, as neither of us broke any bones. Let's hope that trend continues.
Overall, we enjoyed our time in Novi Sad. It's a very livable city, with plenty of bike lanes and pedestrian zones throughout. There wasn't quite enough to do to keep us fully entertained for the entire month, but it was close. People traveling at a tourist pace could see all of the important stuff in a couple of days. Spring was definitely a good time to visit as the numerous parks and planted flower arrangements were really pretty. We were glad to have spent time there.