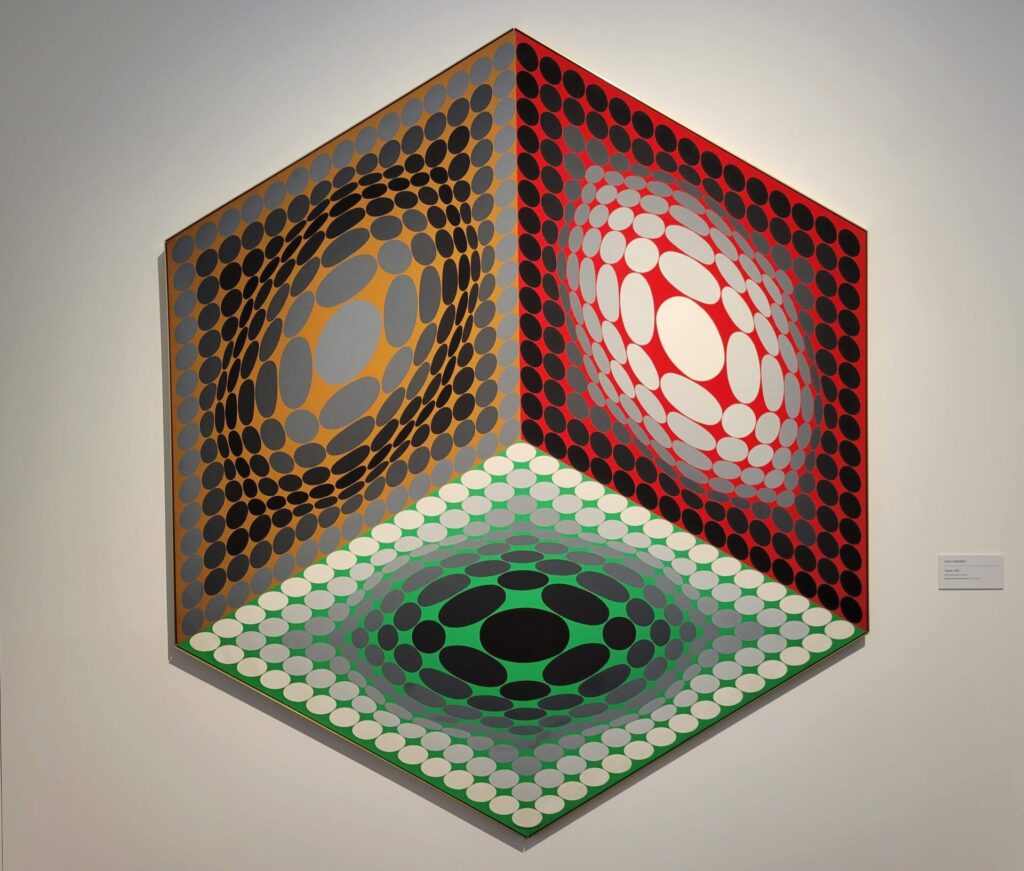 Victor Vasarely is a Hungarian artist whose work is focused on visual perception and spatial layout. Some call him the Grandfather of the Op Art movement (short for optical art). He's quite famous here in Hungary, with a museum dedicated to his art in Budapest and another in Pécs. Katie and I recently visited the Vasarely Museum in Budapest and found it fascinating. I love art that challenges my perceptions, and Vasarely knows how to do just that.
The museum is not in the heart of the city, so I think it gets missed by many tourists. It's located approximately 3 miles (4.7km) north of downtown along the Danube, which took us about an hour to walk. There is public transit, but it's hard to forgo a stroll along the Danube. It's also only open on weekends (Fri-Sun). Due to the location and limited hours, the admission fee is a pittance. For only 1400 HUF each, or about $4.50, we were able to see works that spanned the entire Vasarely portfolio in an awesome setting.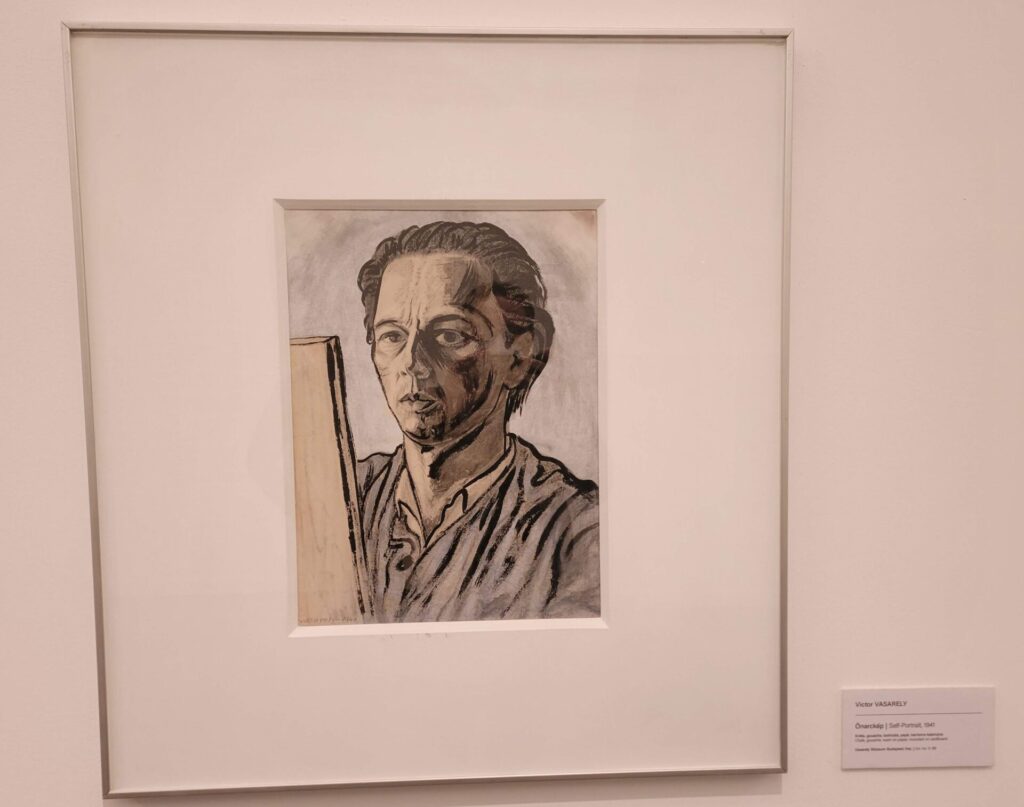 Within the museum there are multiple spatial displays that change in perception as you move around them. I wasn't able to capture those on camera, so visitors should expect an even better experience than I'm about to present. But even without the extras, I think it'll still be enjoyable.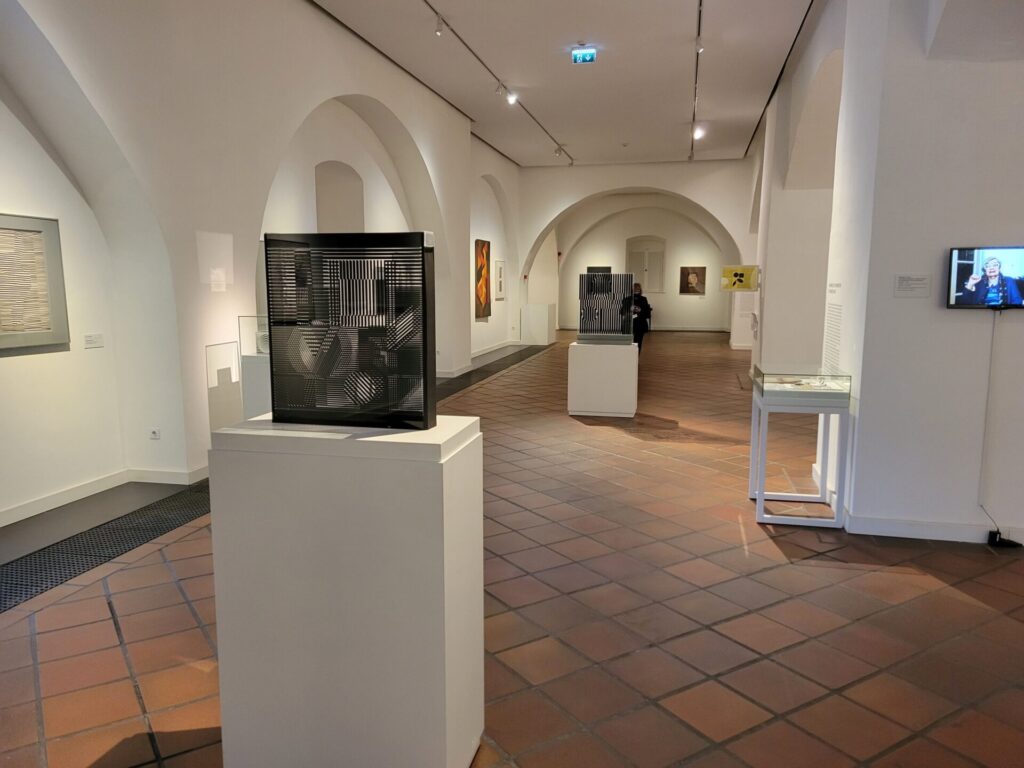 The ground floor of the museum is dedicated to Vasarely's beginnings. As a young man, Victor found work in advertising. He also made a number of drawings where his personal artistic style was starting to emerge. I tried to leave the information label in most pictures to provide some sense of scale.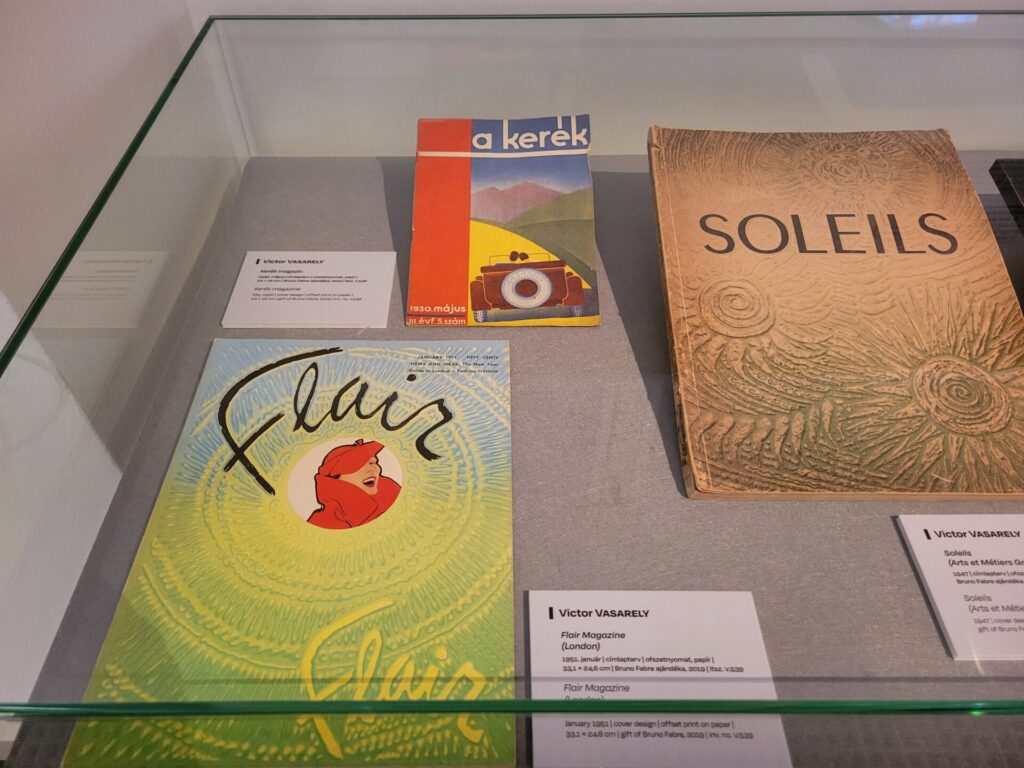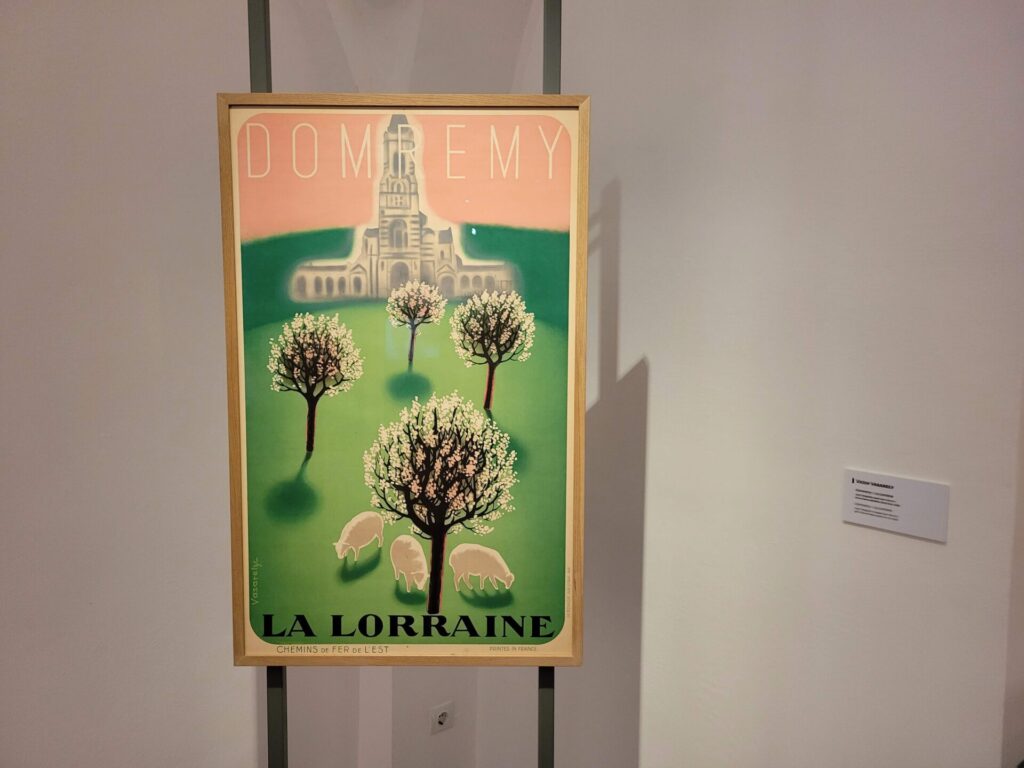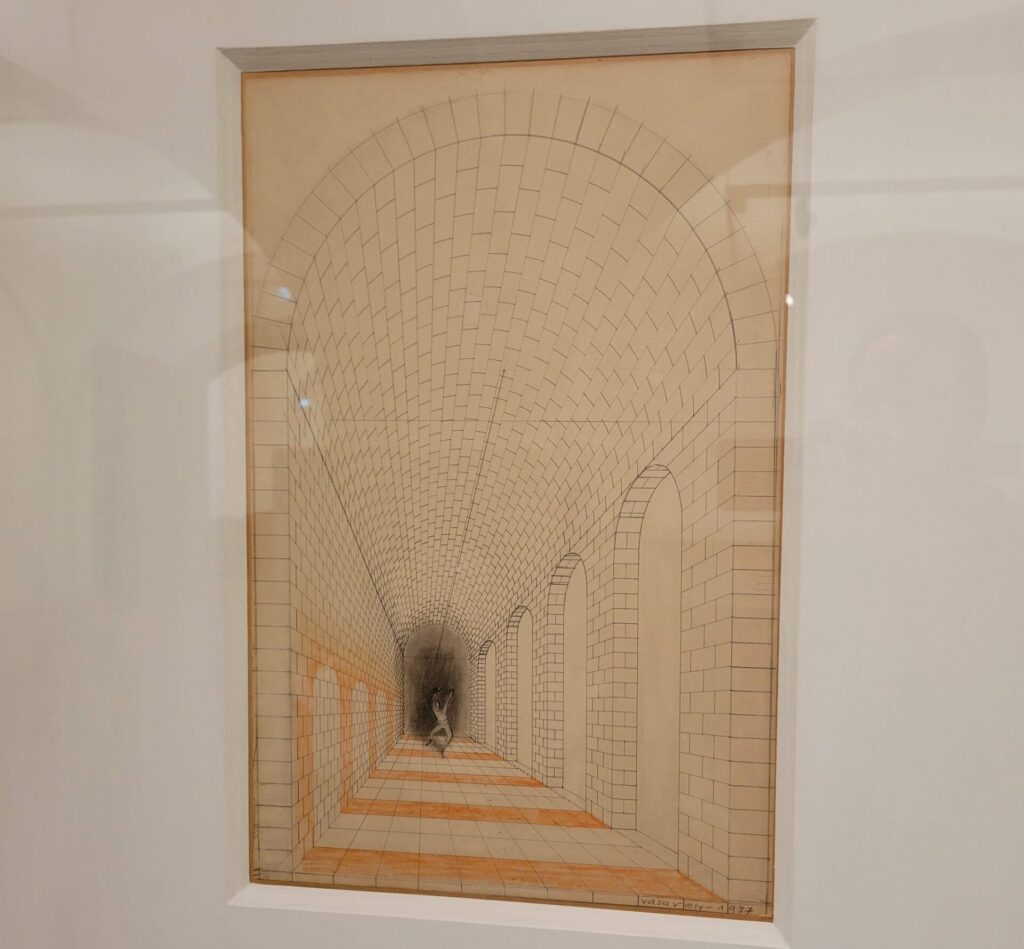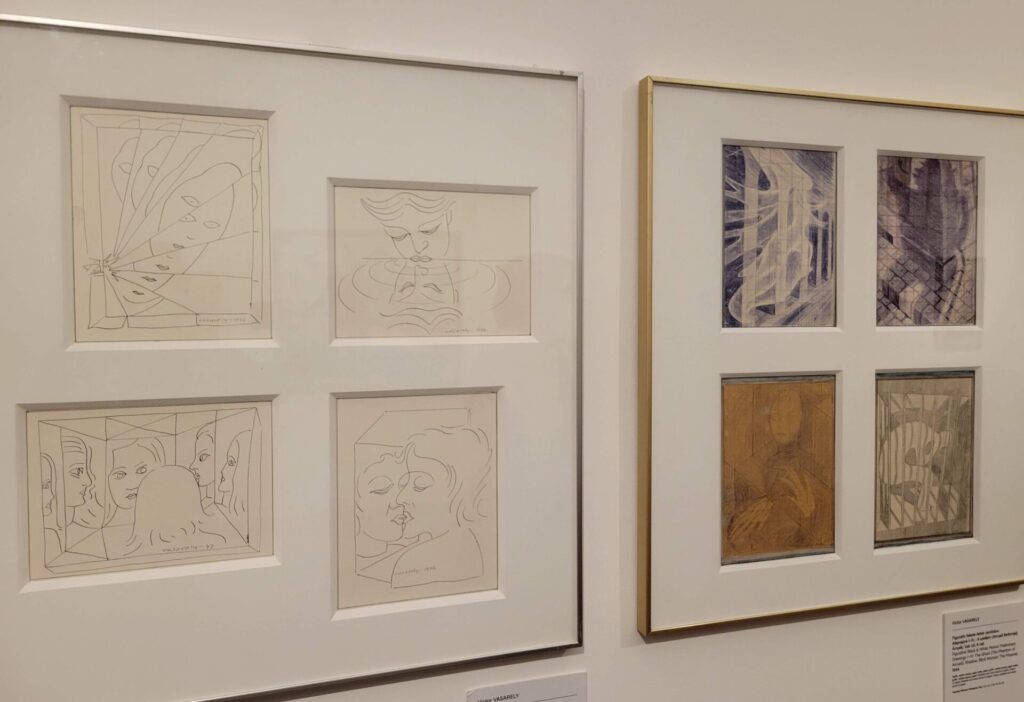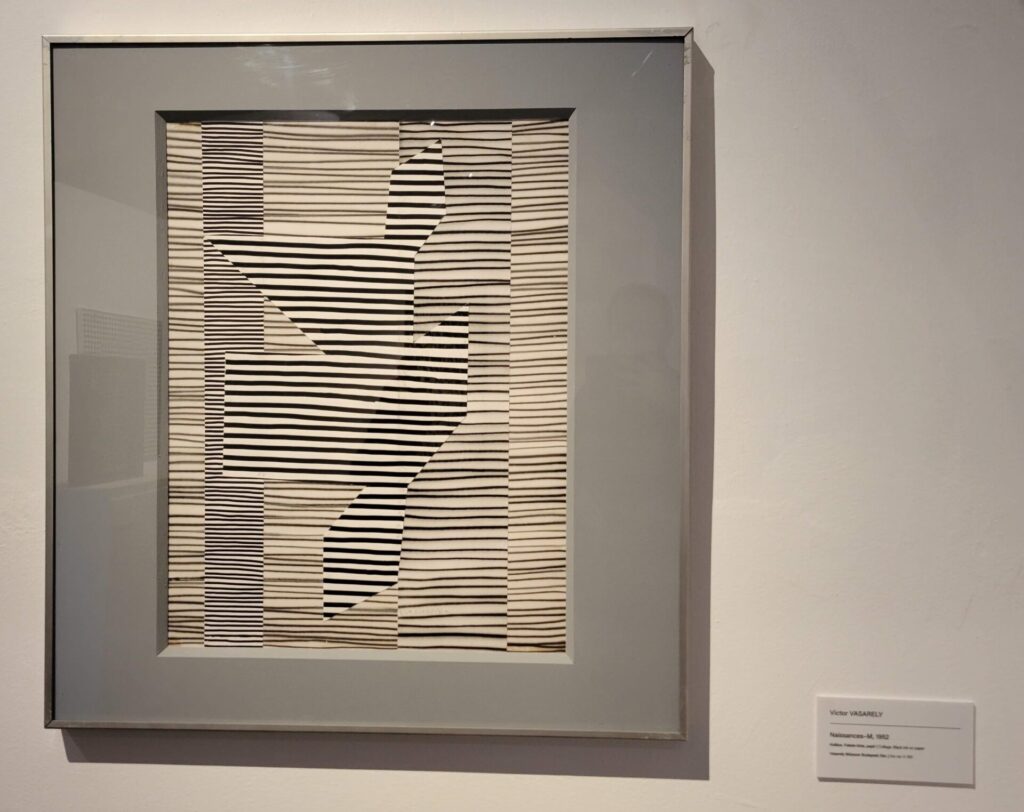 Above are very early drawings in Vasarely's portfolio. As he gained experience, he began to experiment more with space, colors, and optical illusions to find his own style.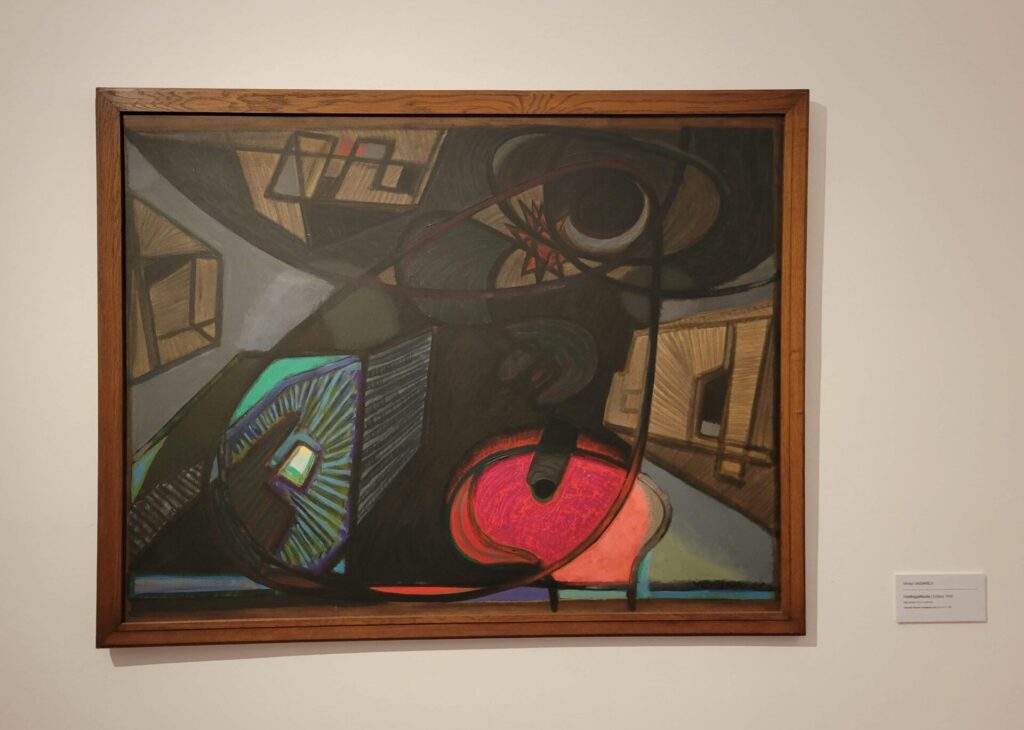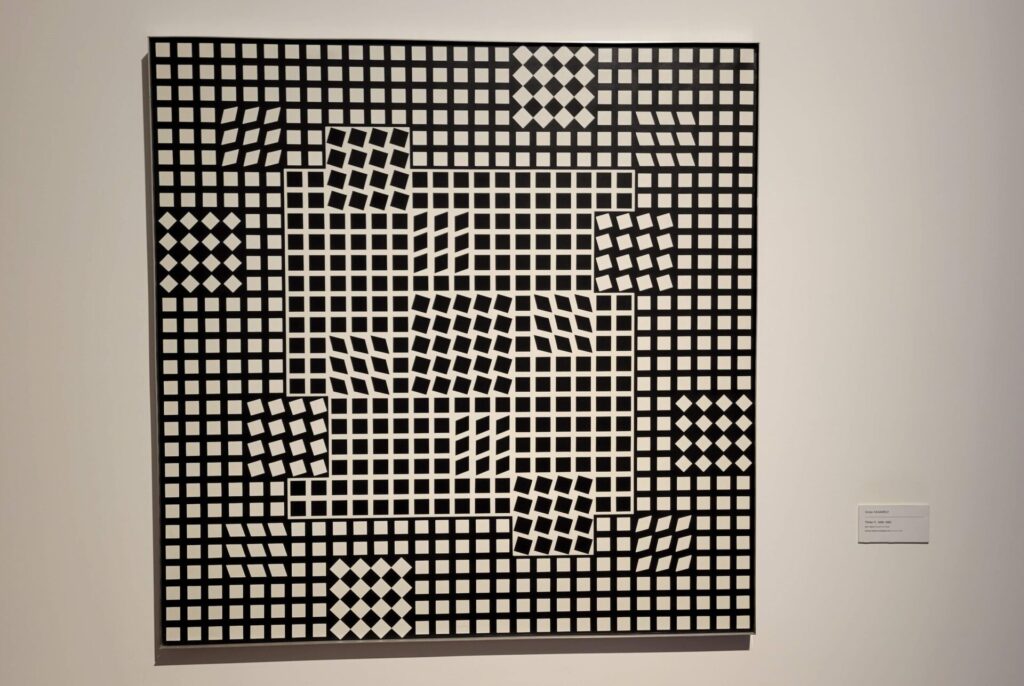 After perusing his beginnings, a staircase takes us to his most famous art on the first floor (second floor for the American readers). Here, his use of shapes and color really starts to shine. Many of these pieces are huge, spanning at least 6 feet x 6 feet (2 meters x 2 meters) so it's a very immersive experience in person. It's like the art is just jumping off of the wall. Note that despite what your eyes may tell you, all of these are two dimensional paintings.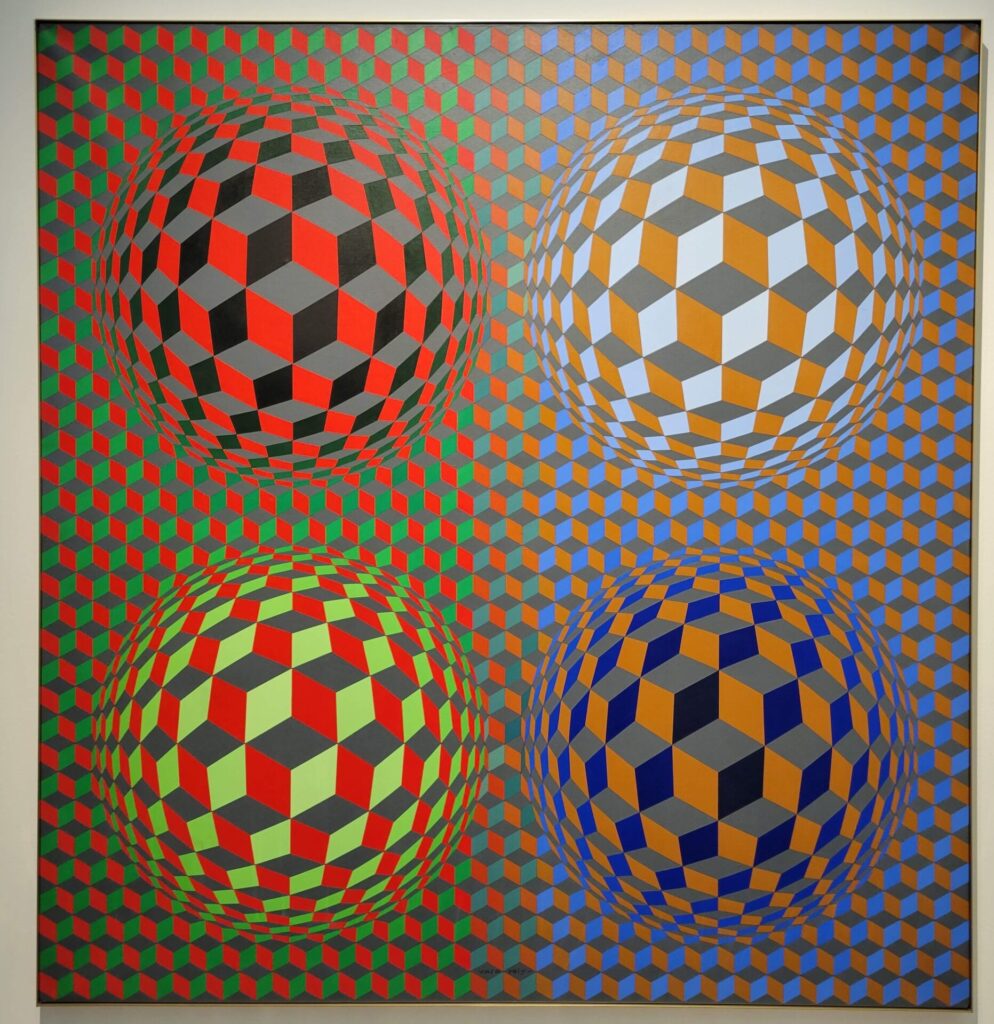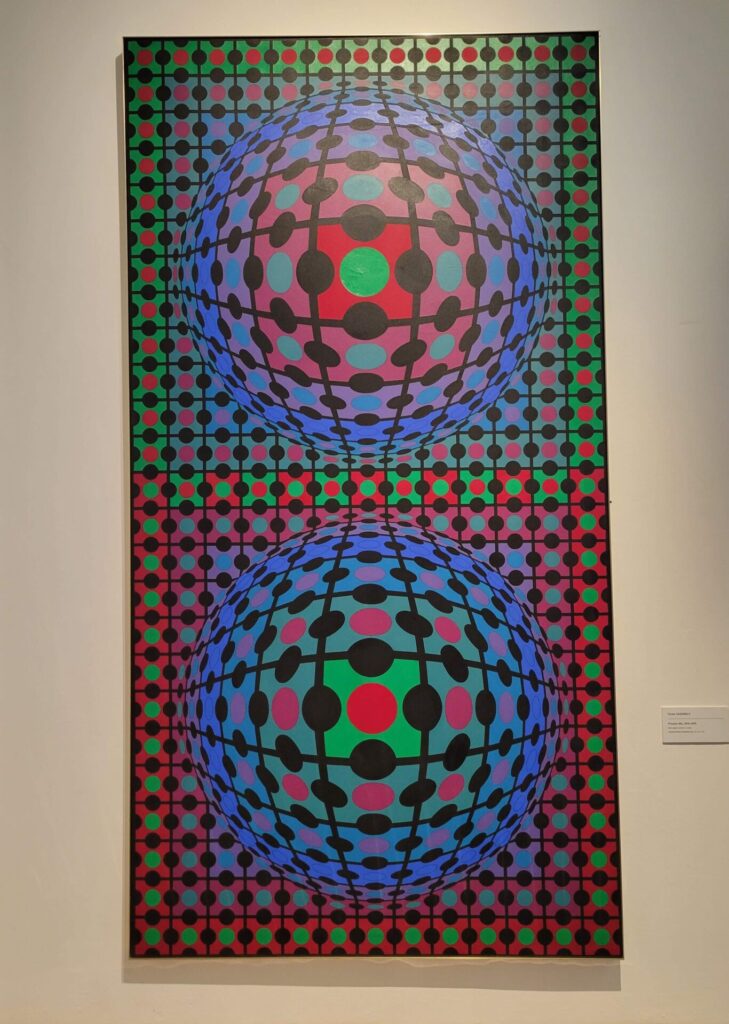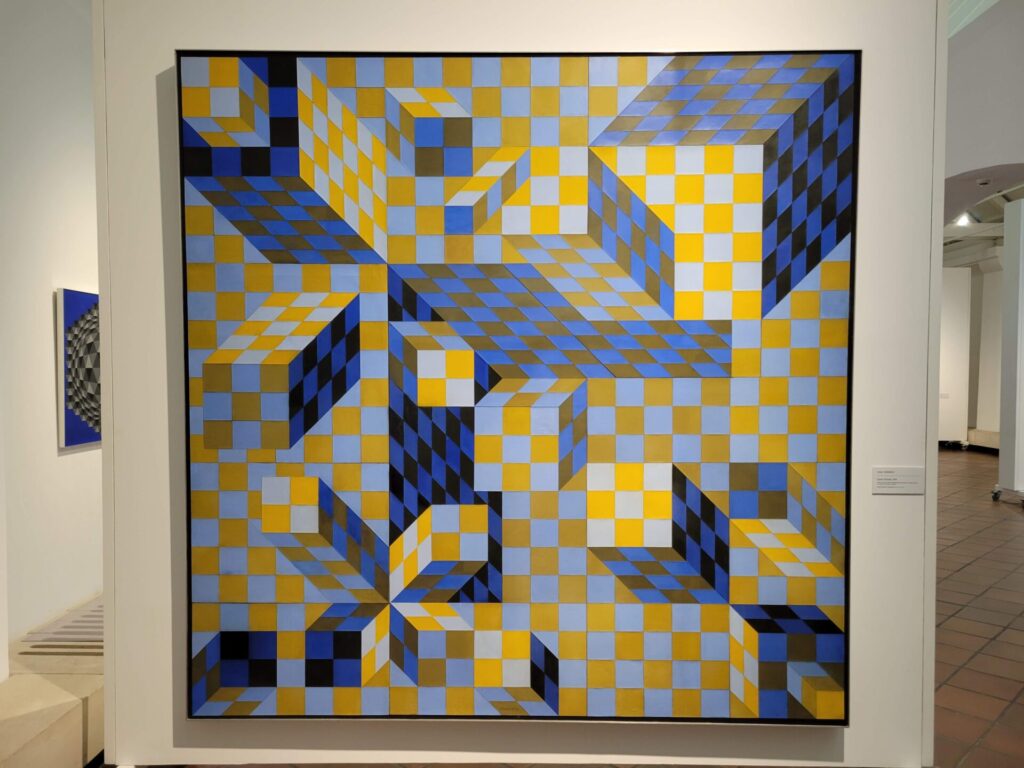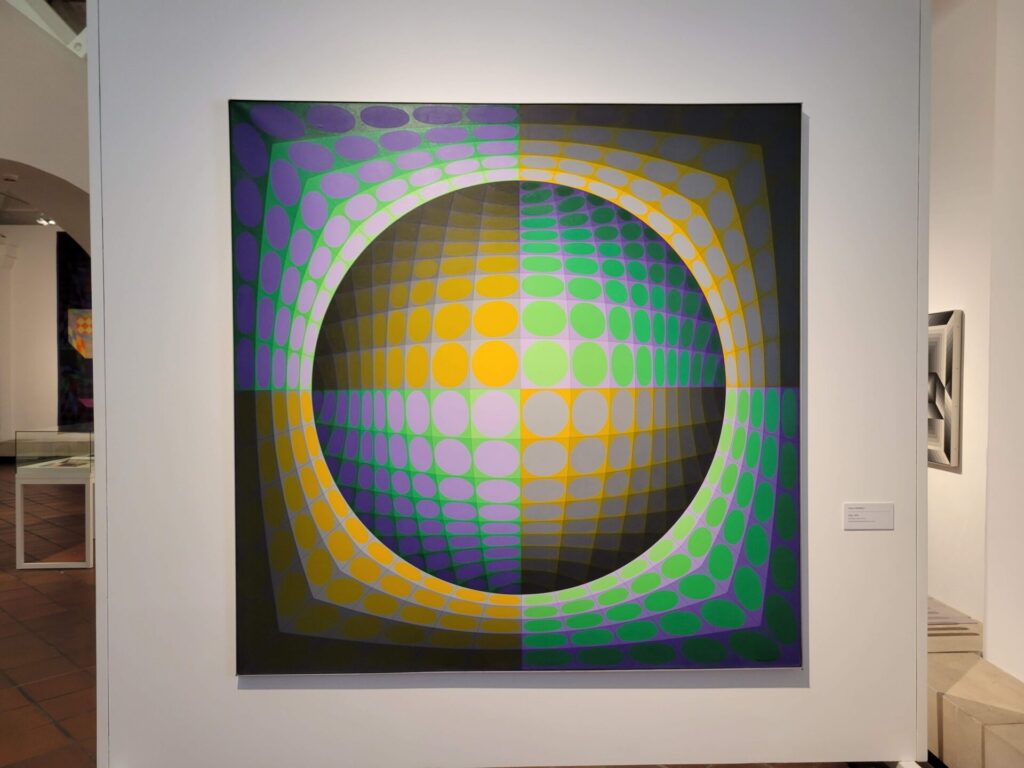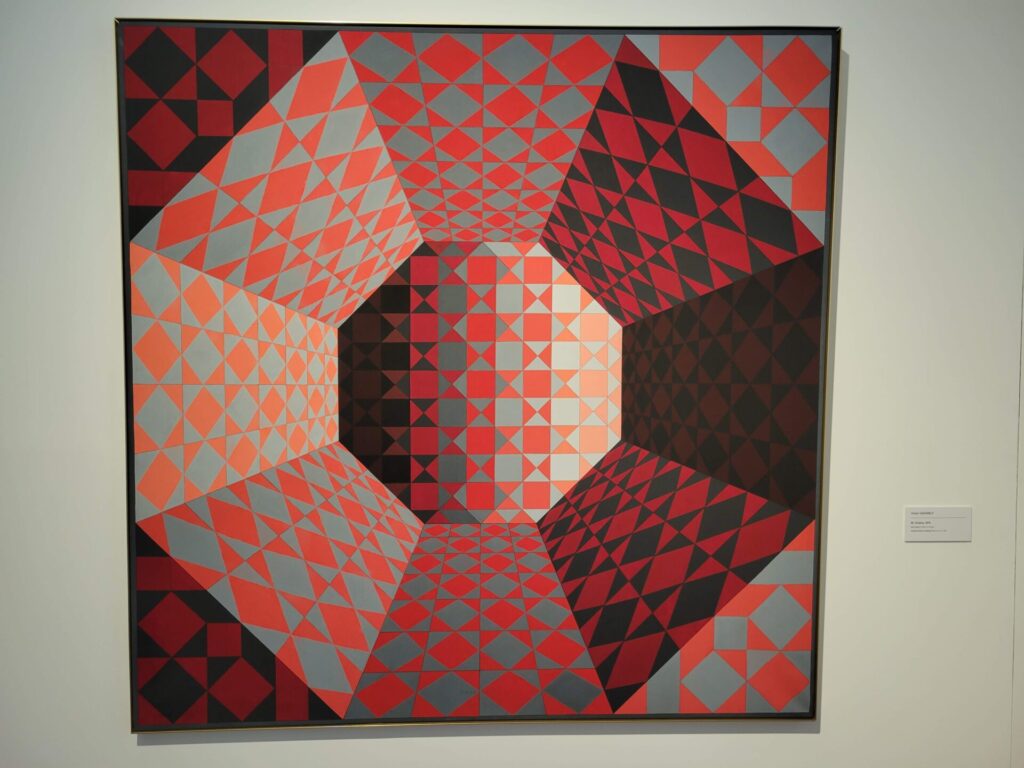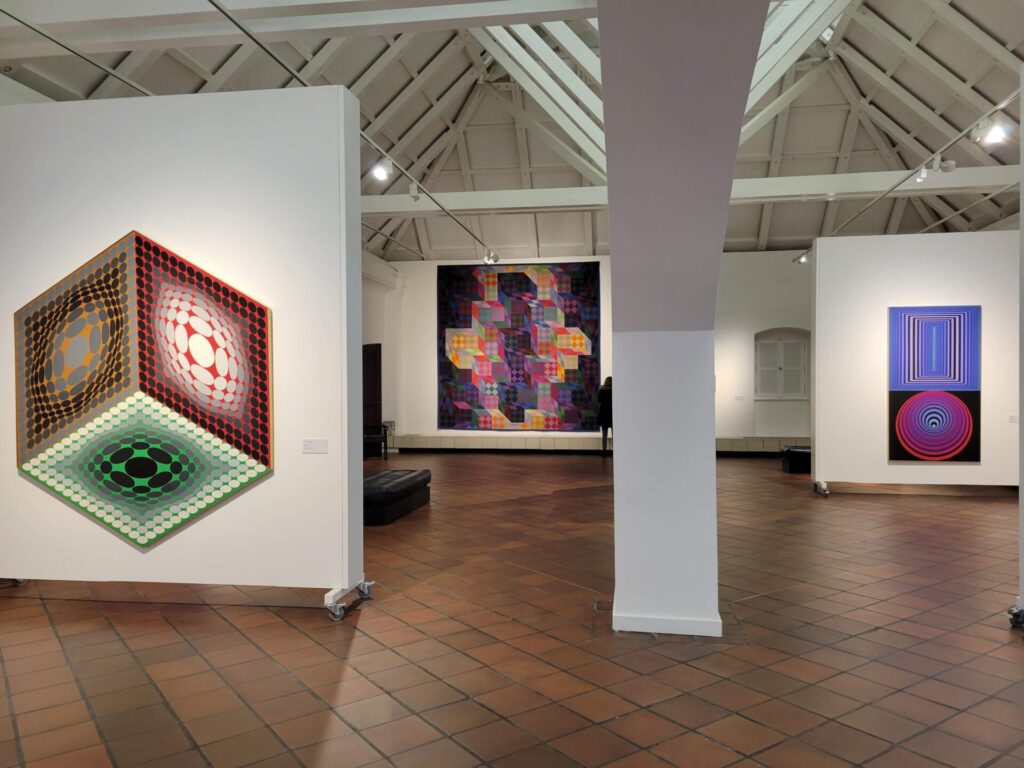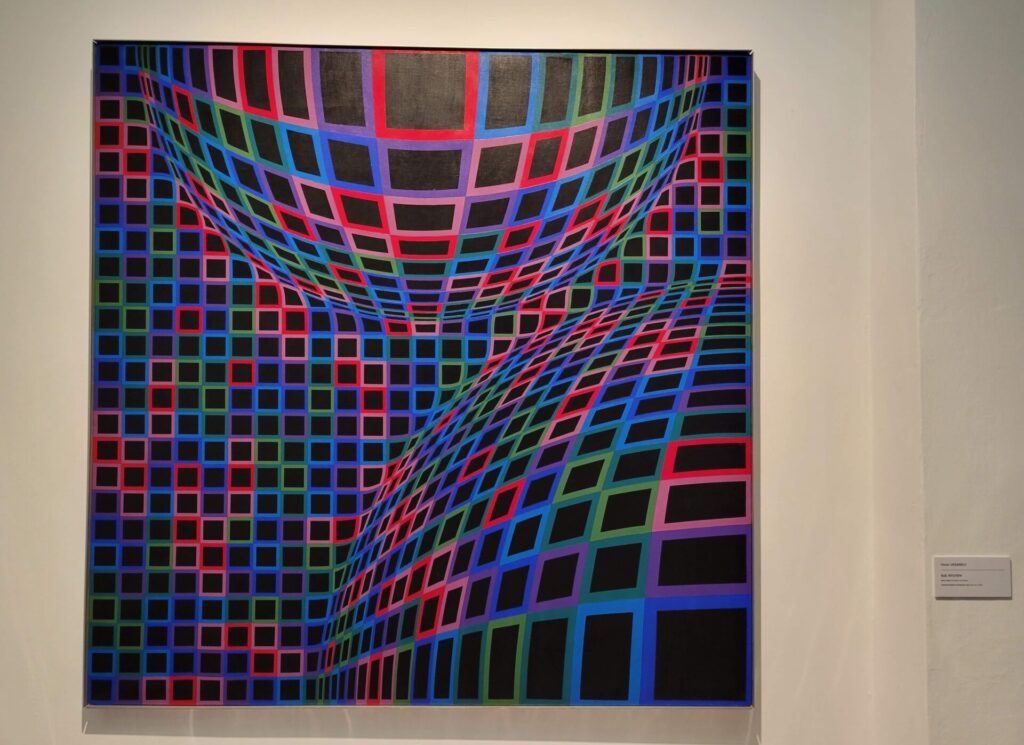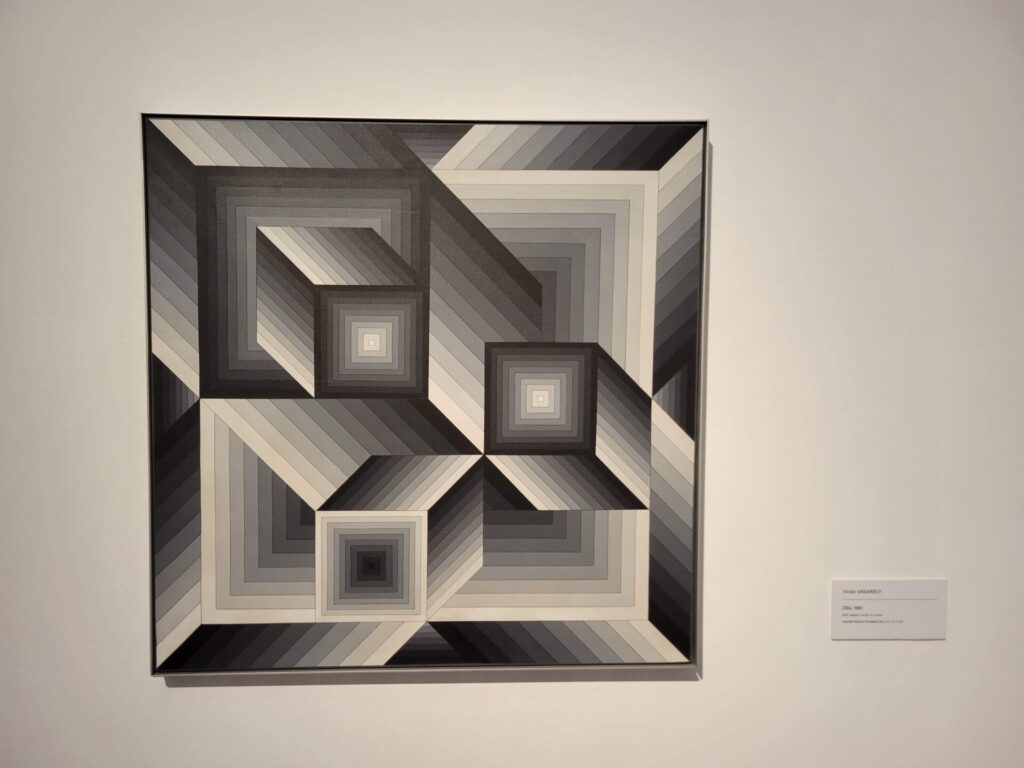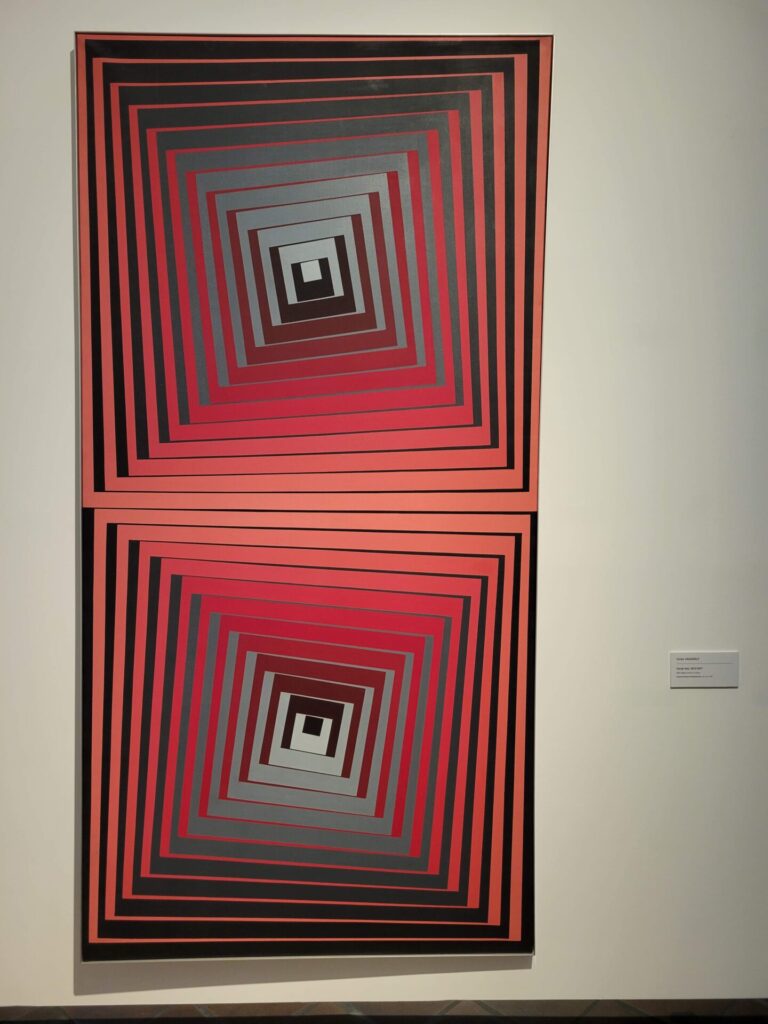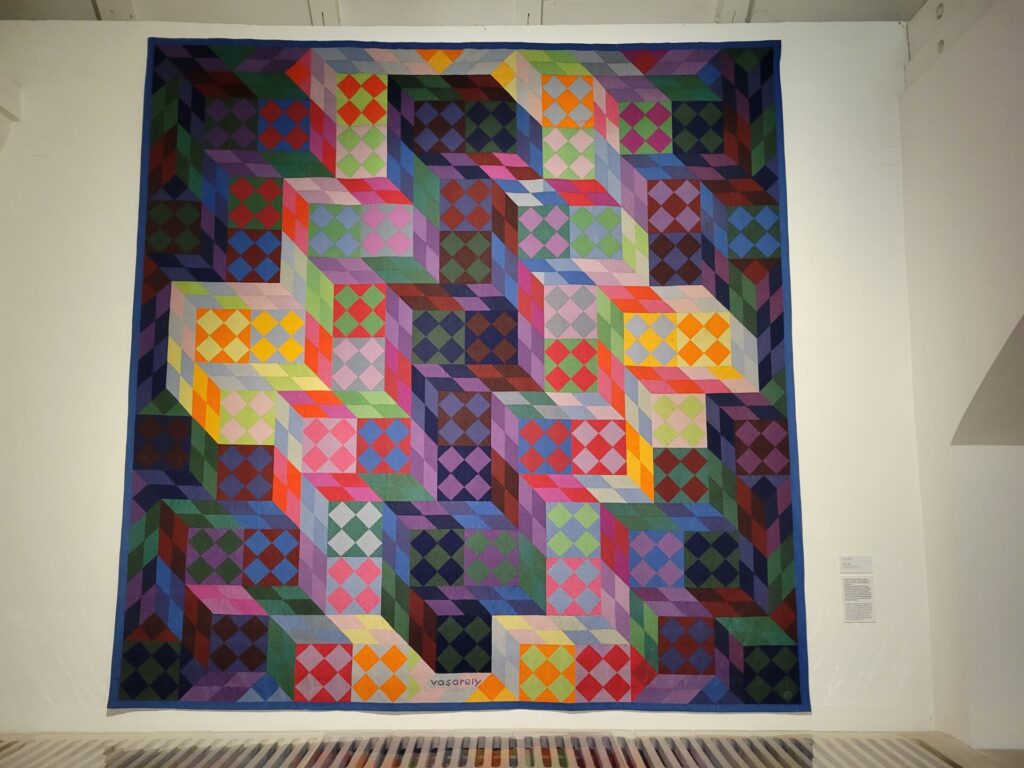 In person, Vasarely's artwork tends to just suck me in. It feels like each display is reaching out to me. The amount of depth created in this 2D art makes my eyes question reality. And believe it or not, none of these pieces were done on a computer. It was all hand drawn and created.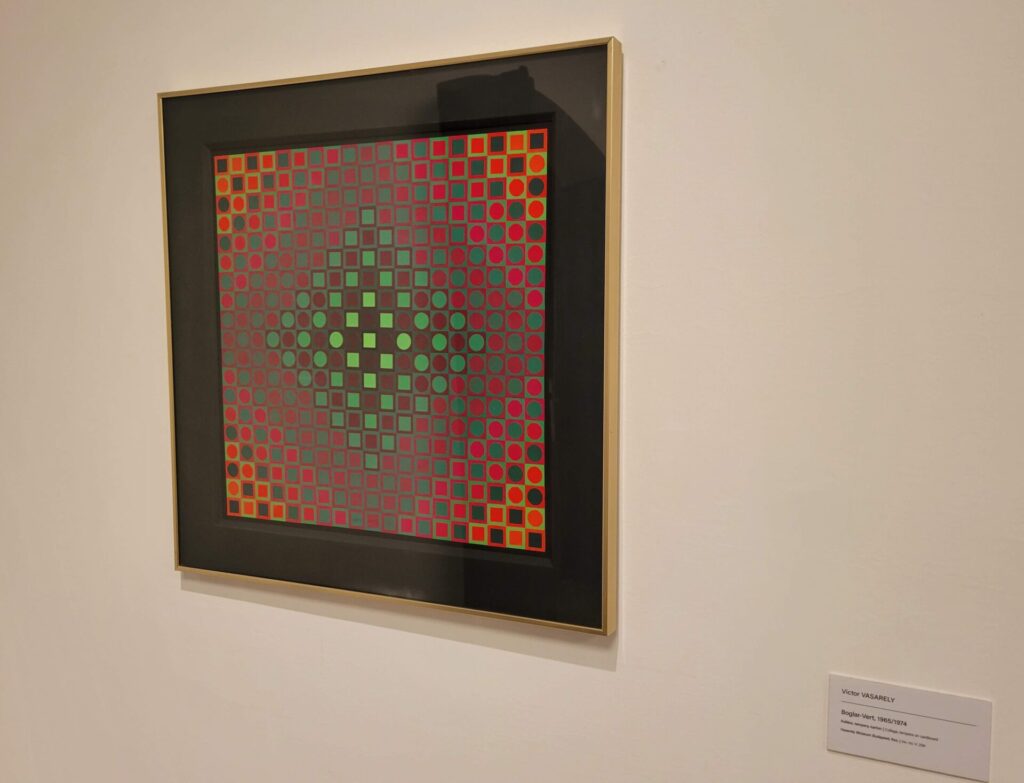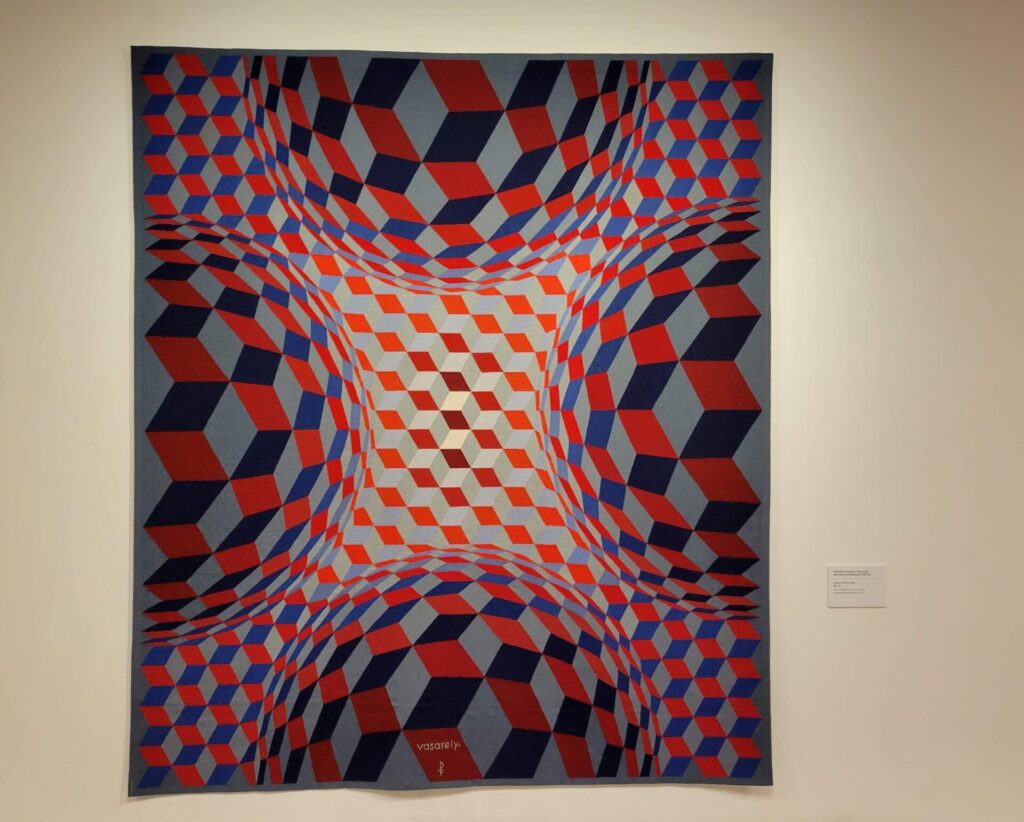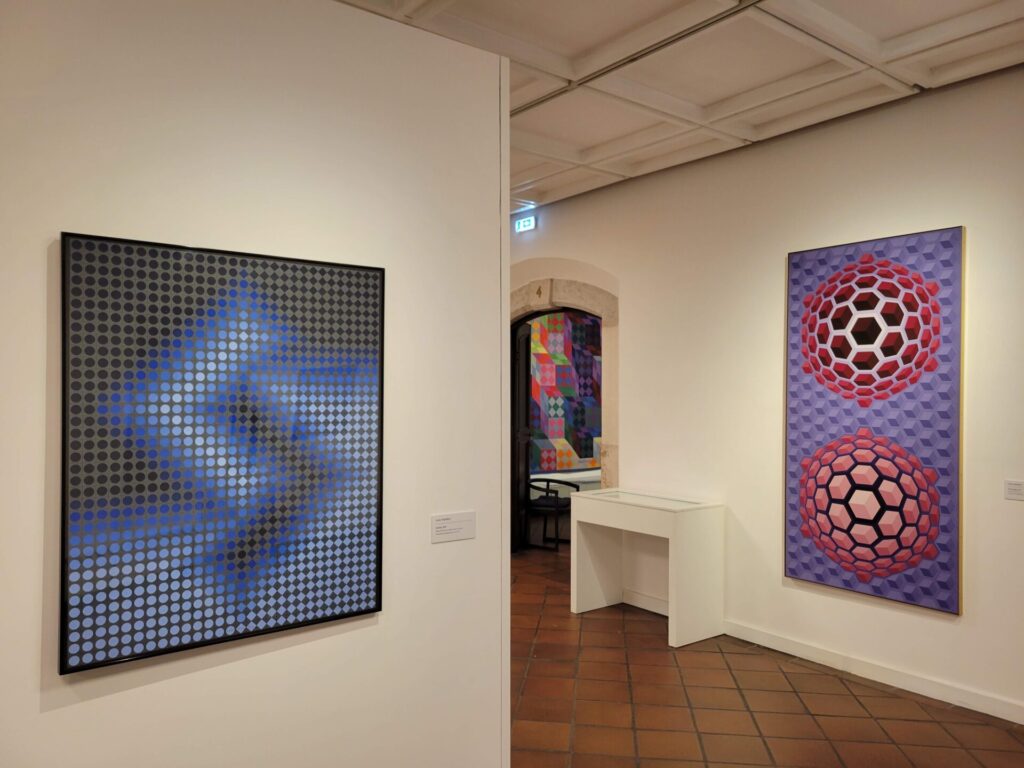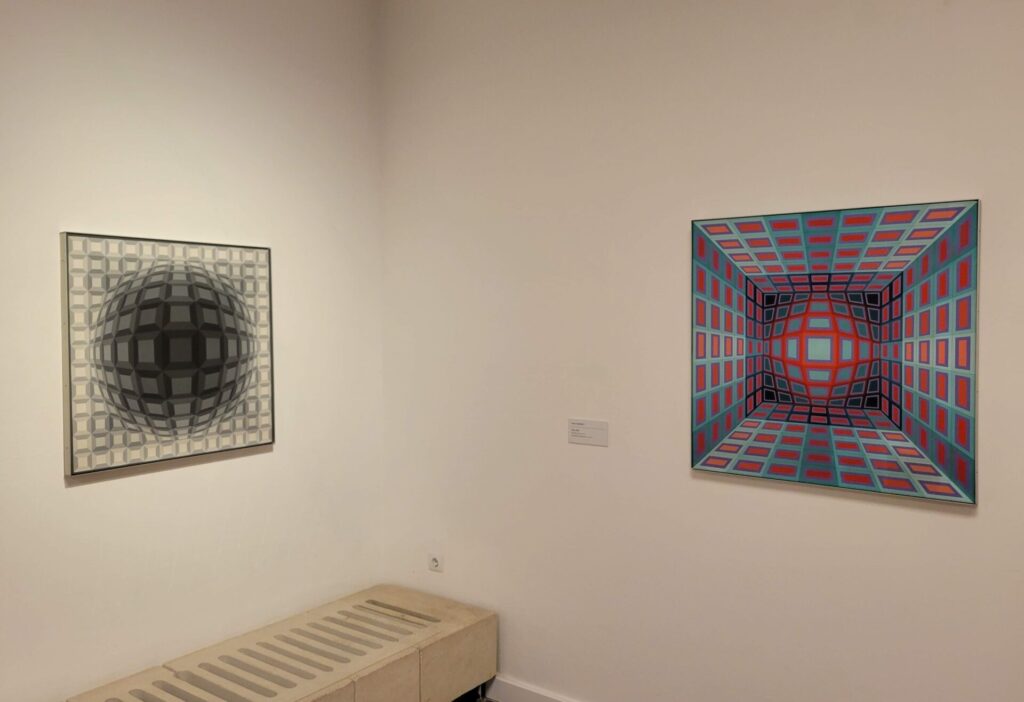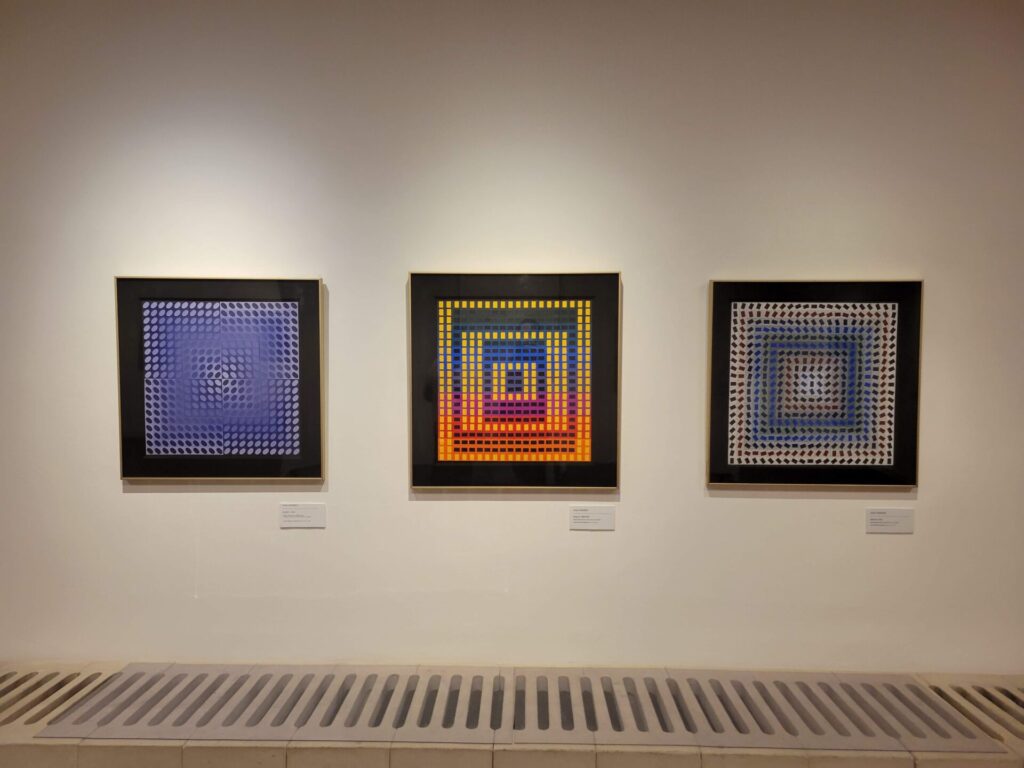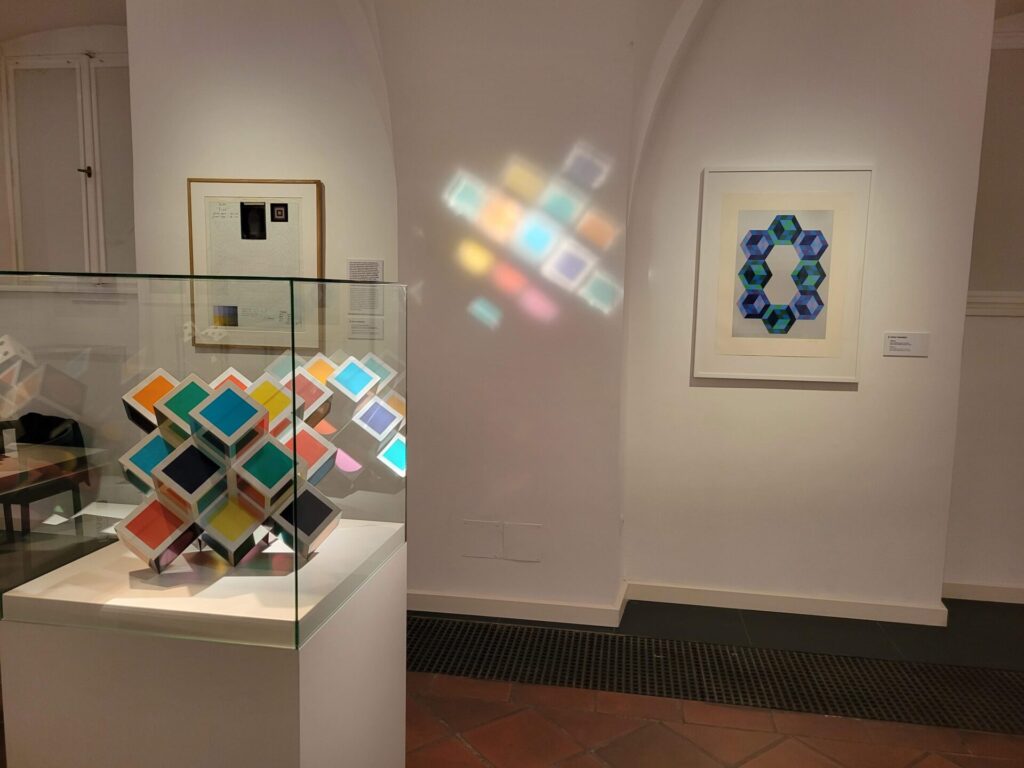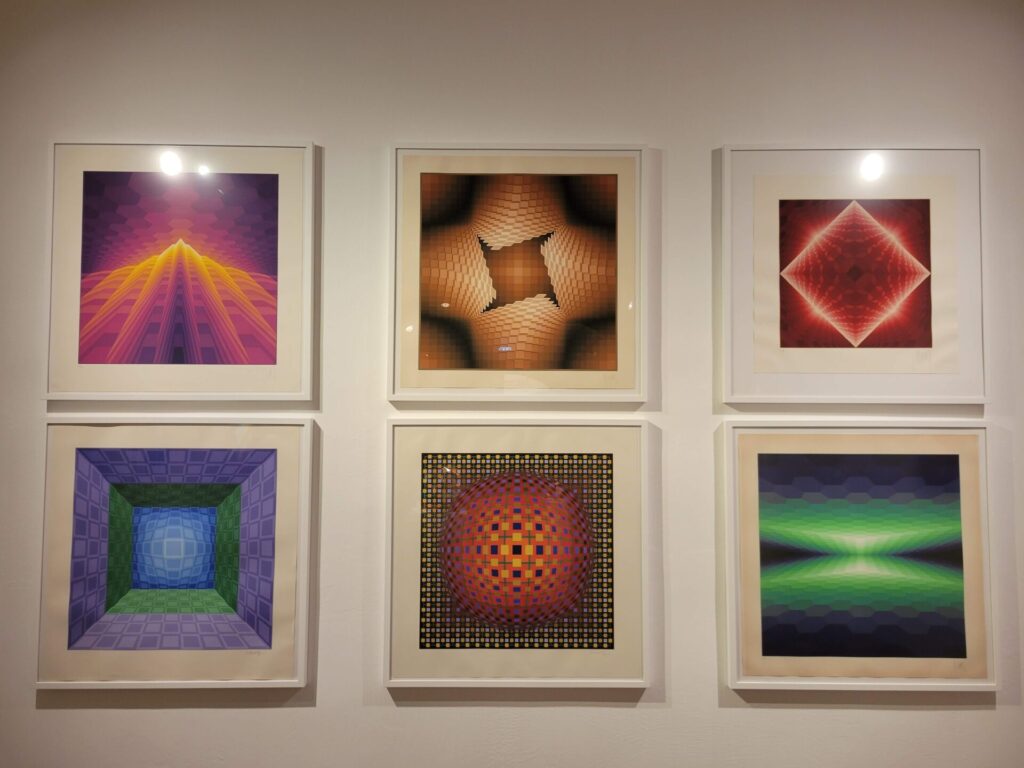 Overall, both Katie and I quite enjoyed the couple of hours we spent messing with our depth perception. The Vasarely Museum doesn't showcase your typical art, but there's plenty of that around. Finding these unique contributions to the art world (like the Batik Museum in Penang) are some of our most enjoyable days. It's absolutely worth a stop if you're visiting Budapest.