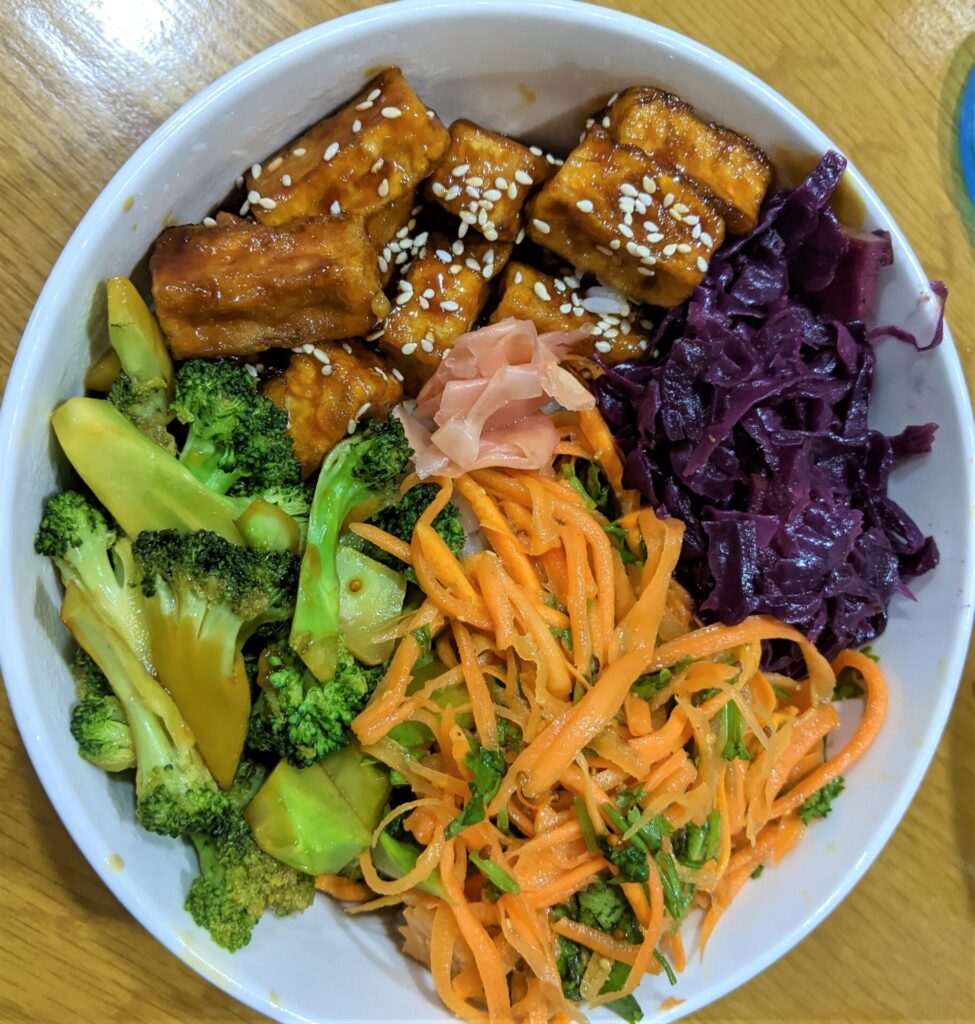 Over the last 18 months we have learned a number of delicious lessons about how to cook in a small Asian kitchen. We both enjoy cooking, but it can be challenging to make full meals from limited appliances and space. When we first arrived in Bangkok way back in June 2019, we wanted to take advantage of the abundant cheap produce that was available. More recently, we've been forced to cook during COVID quarantine restrictions that not only kept us home, but closed all restaurants too. Luckily, we had perfected our techniques by then, so we still ate well. Here's what we've learned over the last 18 months.
Our cooking style has changed a lot from our US methods. We previously used our oven all the time, whether that was to roast vegetables, finish a steak in a cast iron pan, or bake our own bread. There aren't ovens in any of the apartments here in SE Asia. A microwave is as close as it gets. That's likely because it's so hot most of the time that turning on an oven would be crazy. "Hey, it's 100 degrees out, let's make a roast!" is not something normally uttered by sane home cooks.
Casting aside our oven crutch, all of our meals are now based around cooking on a single induction cooker or stove top burner. Adding a rice cooker to the mix means that we can still make delicious and filling meals, because rice goes with everything. And we eat A LOT of rice. At first it seemed like too much, but now we're both wholly addicted. A day without rice has me going into full on craving mode. Many of my favorite meals are simple combinations of a couple of sauteed vegetables, rice, and eggs mixed in a single bowl.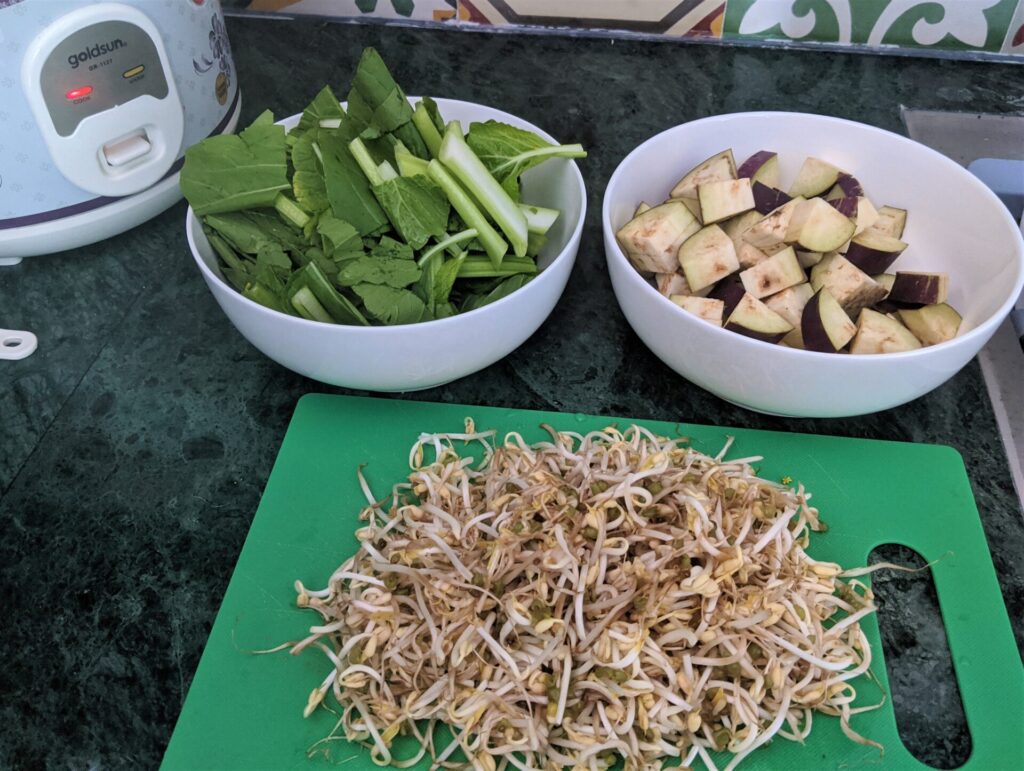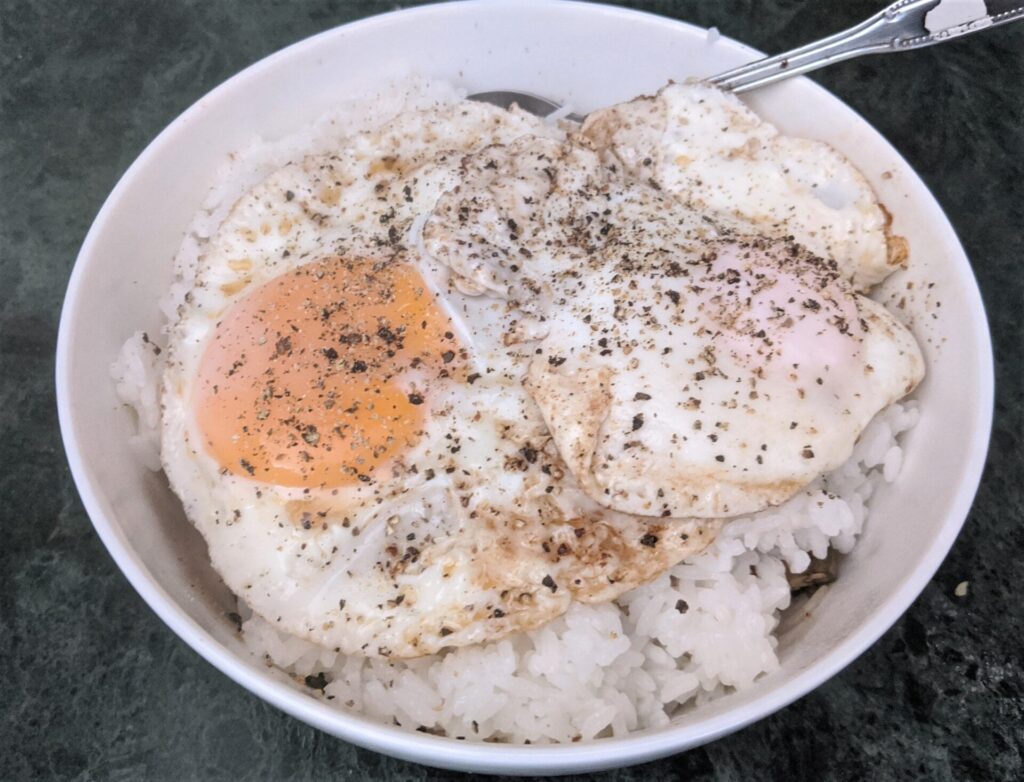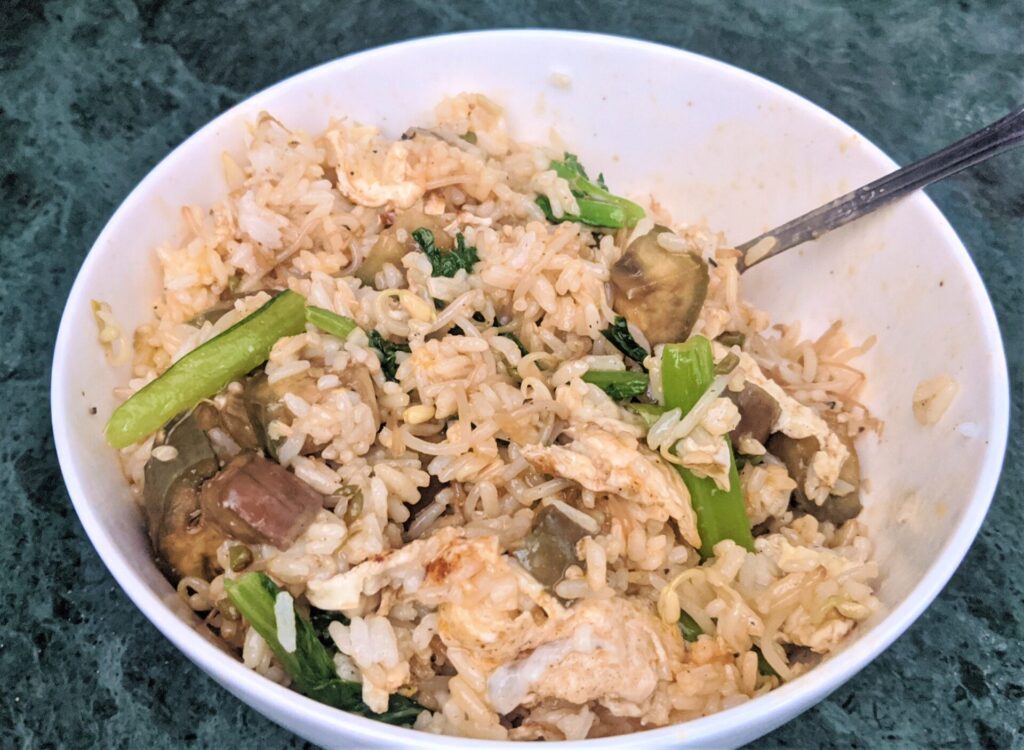 Before I show you anymore pictures of food, I will state that this post is not in my comfort zone. While most bloggers who travel around the world post about food constantly, you may have noticed that I almost never do. This is because I have dozens of dietary restrictions stemming from persistent acid reflux. I have to avoid anything remotely spicy, deep fried, or even tomato-y. And that's just scratching the surface.
Don't worry, I'm not about to list out all of my issues (I'm not even sure blog posts are allowed to go that long), but it's safe to assume that eating out is challenging for me. Add in some language barriers or a generally spicy cuisine, and it's even harder. Unlike many other travelers, food is not an essential part of my travel experience and my adventurous life does not include adventurous eating. Nevertheless, I like eating well.
Living with all of these dietary restrictions is not all bad. Years and years of cooking for my specialized diet has turned both Katie and I into pretty good cooks. We can never just follow a recipe, since there are always ingredient substitutions to make. That has allowed us to learn what flavors go together well and what can be used in place of others. It's also helped develop a love of cooking. So even if I could eat everything under the sun, I'm sure we'd still eat at home a lot.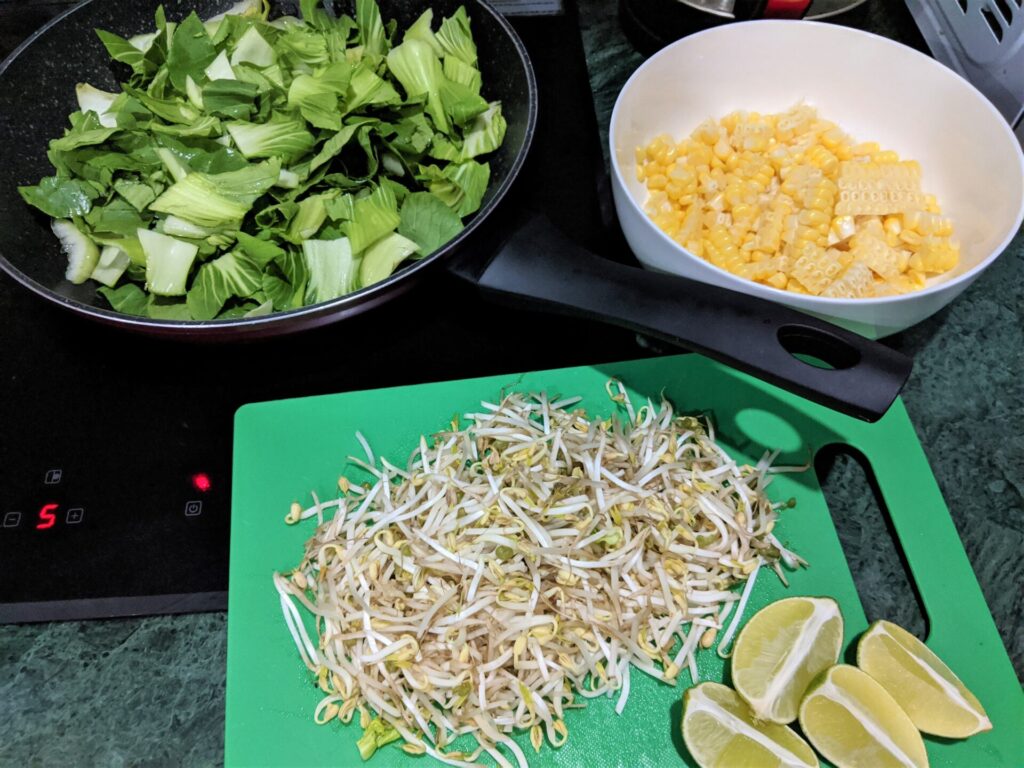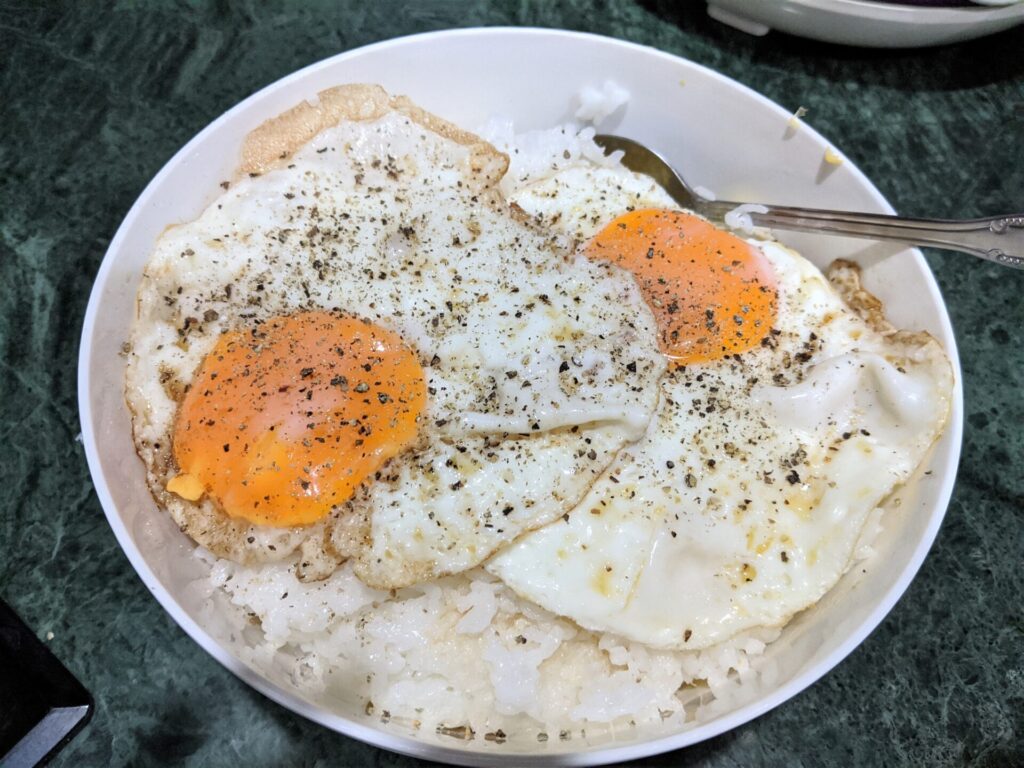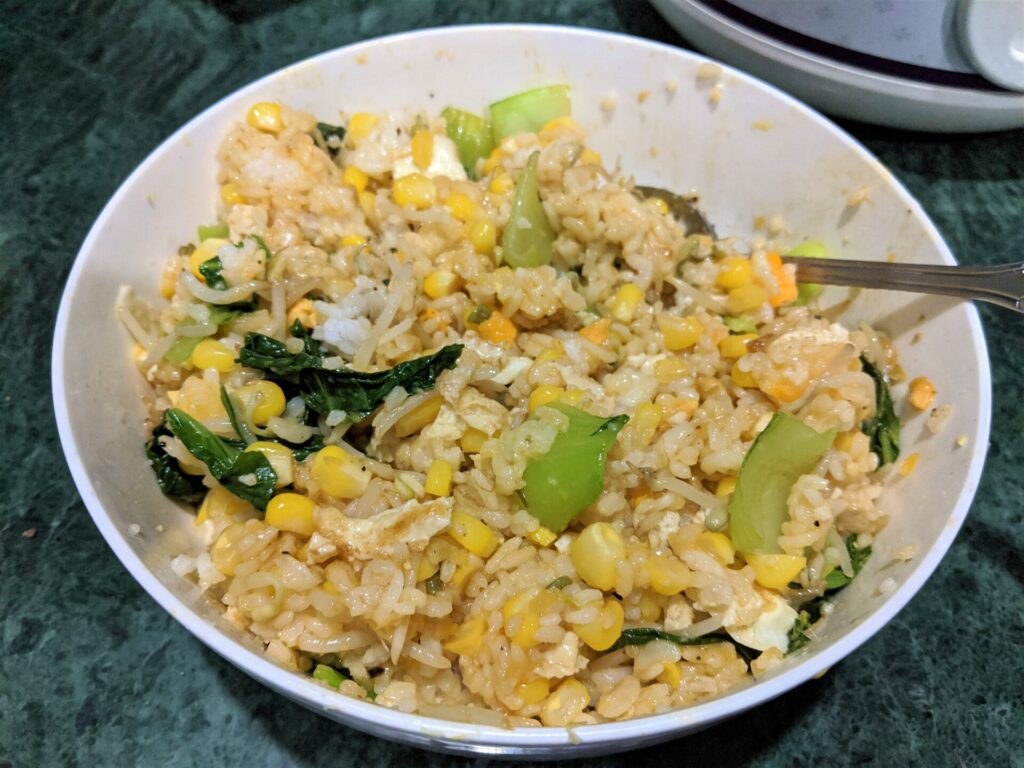 What we do eat is usually centered around fresh ingredients. Fresh vegetables are abundant everywhere here in SE Asia since it's always growing season. Rice and eggs are cheap and delicious. We'll add chicken or ground pork from time to time, but not too often. Many of these meals have a similar theme, but after more than a year and half of experimentation, I'm convinced that it's the best way to eat well here.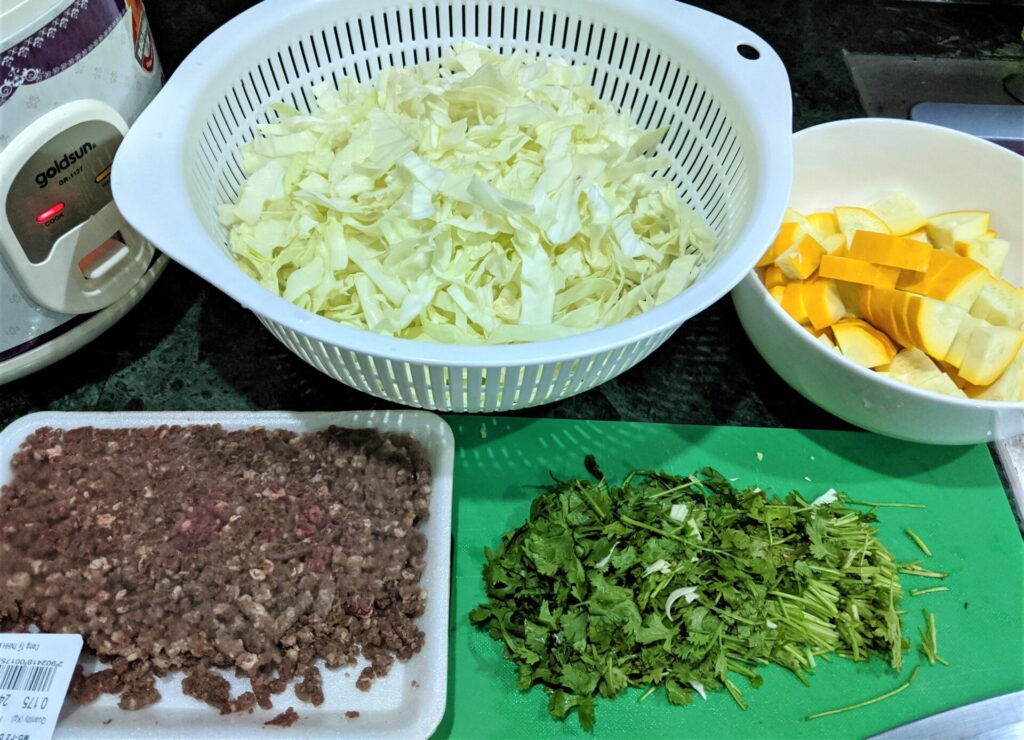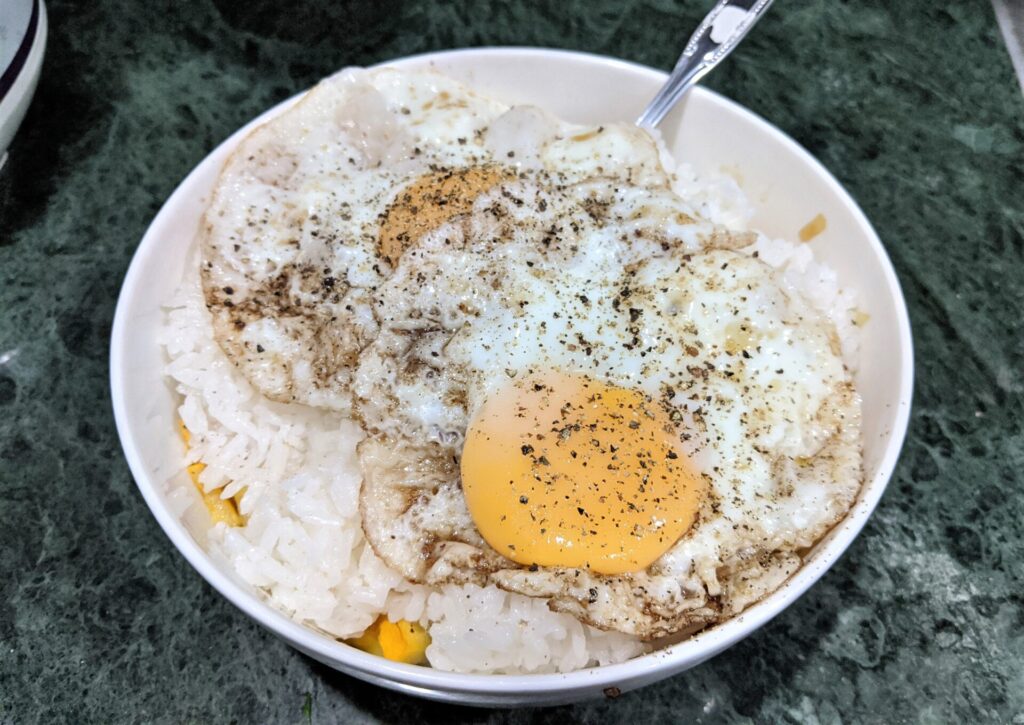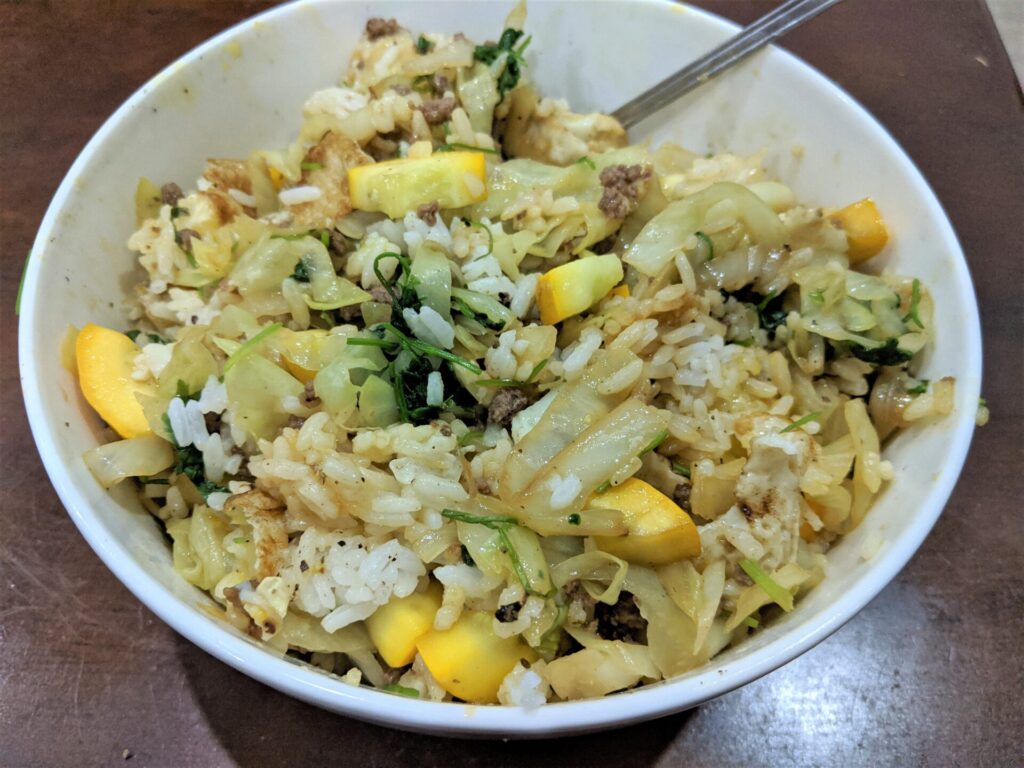 When we first started out, our dishes were too simple. I'm almost embarrassed to post this it looks so bad, but this was one of our first home cooked meals after we arrived in SE Asia. It wasn't great, but we improved.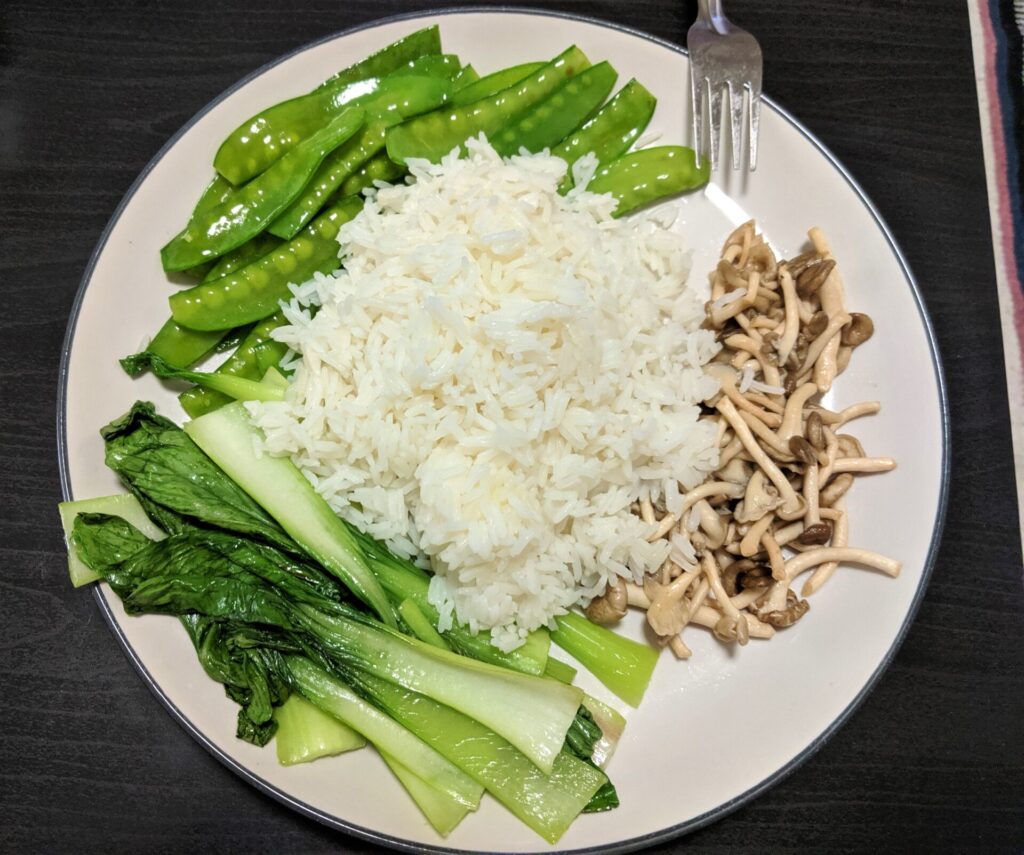 It didn't take us too long to learn that we needed to add eggs and mix everything together in a large bowl. Some places we stayed didn't have large bowls to eat out of, so we'd buy a couple and leave them behind when we left. The mixture of runny egg yolk, sauteed vegetables, and rice was much better. I add a little soy sauce most of the time. Katie will add that plus onions and hot sauce as desired. It's a massive improvement over the plain rice dish.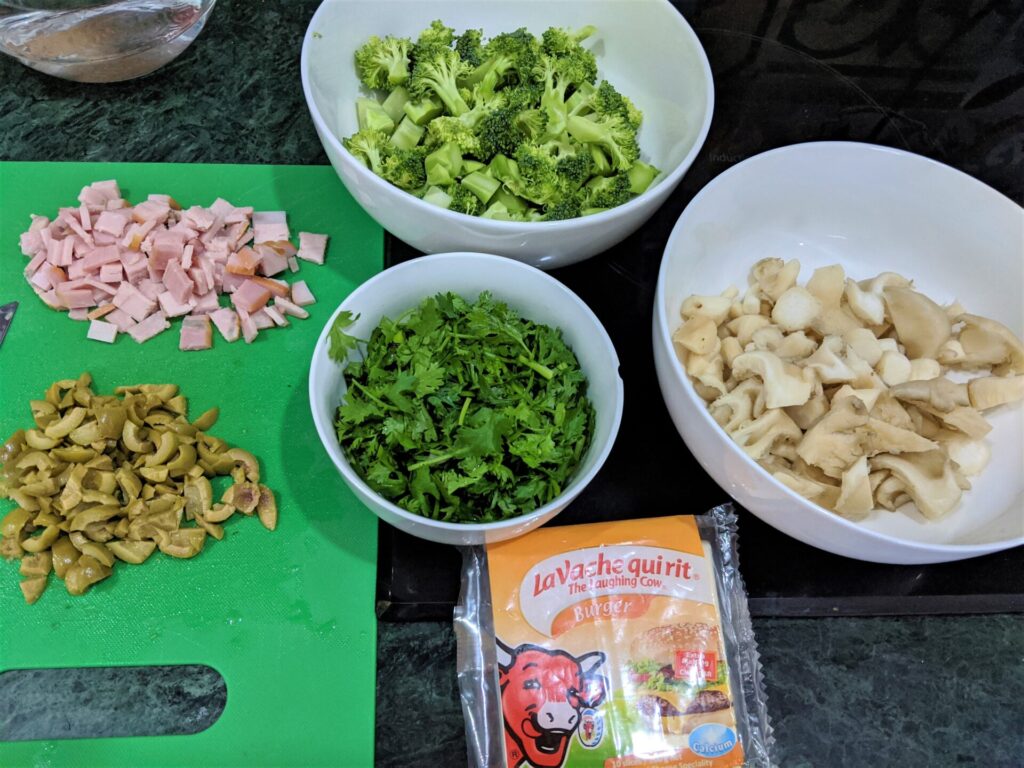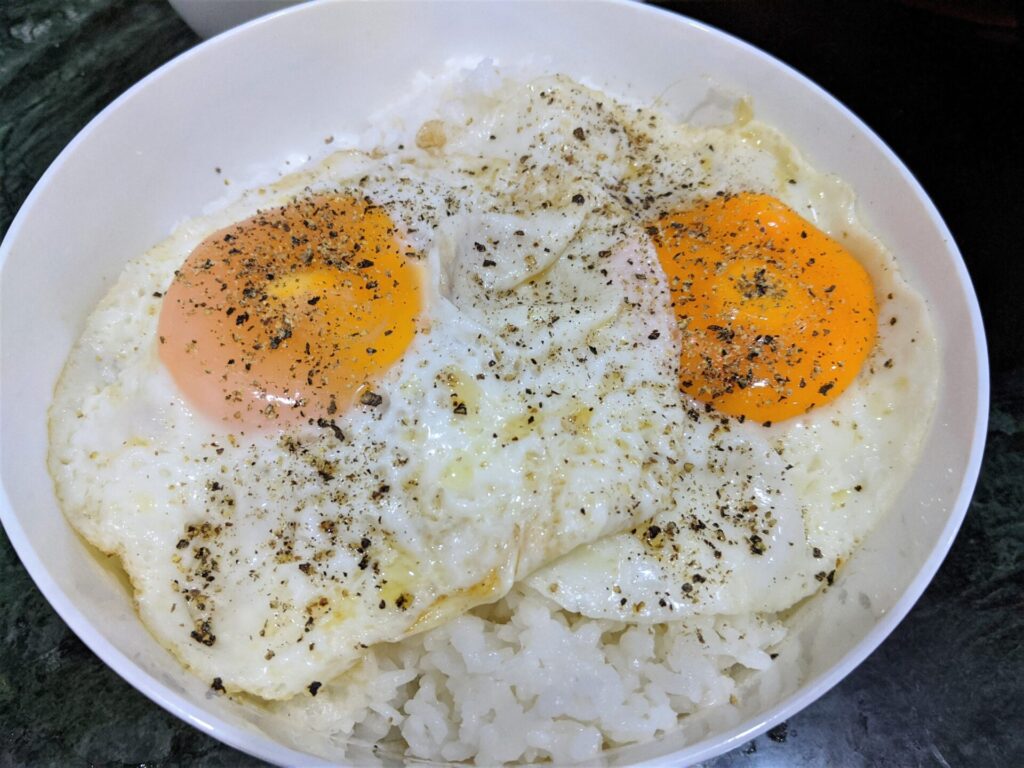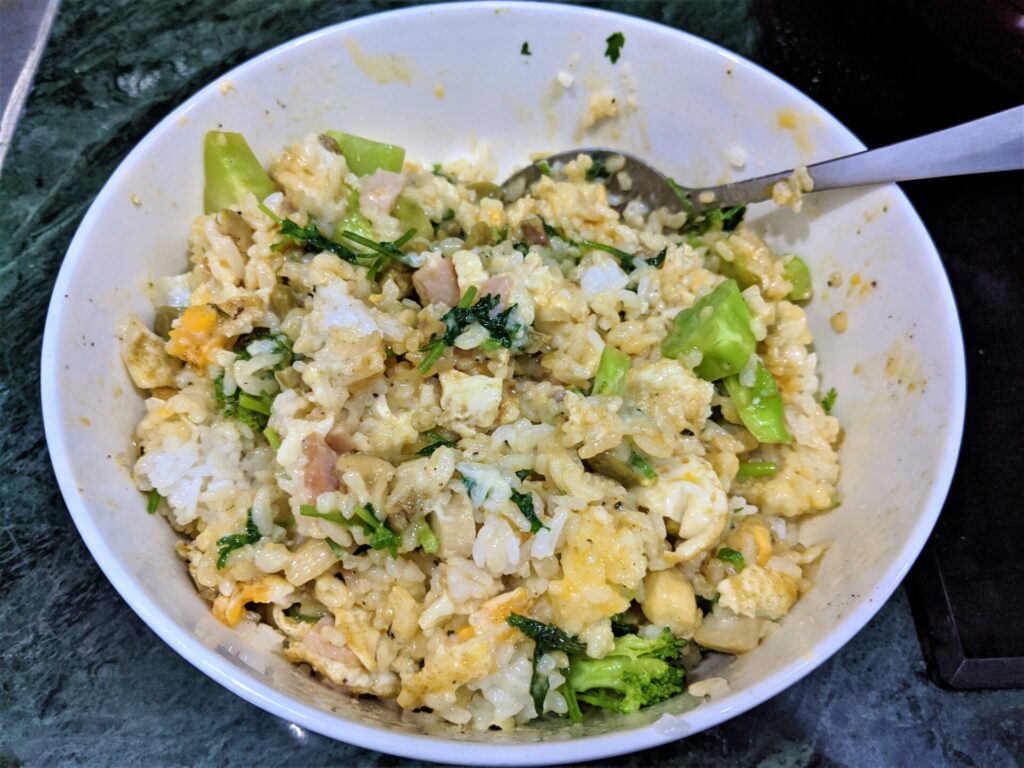 A different take on the rice bowl is fried rice. The only additional thing needed is to plan ahead and make the rice a day before so it can dry out in the fridge overnight. Almost any ingredient works, and after a quick saute, it can be mixed with some of the old rice right in the pan. Scrambled eggs, pea pods, carrots, and zucchini are our favorites. Using fresh cilantro and a squeeze of lime adds a nice pop.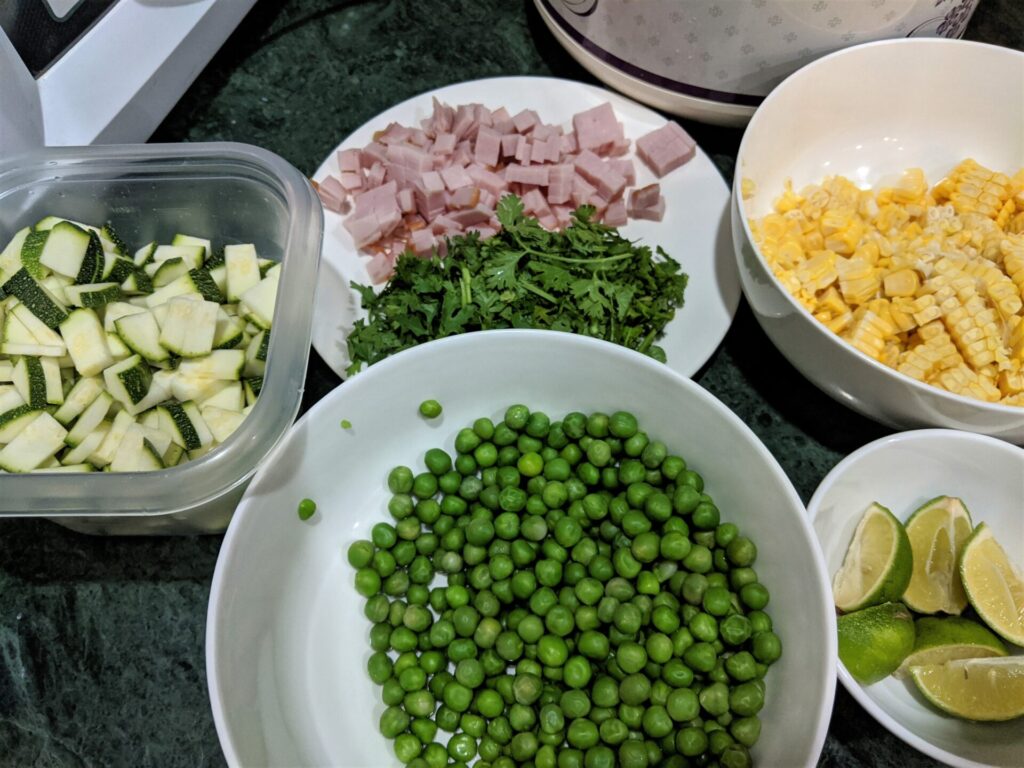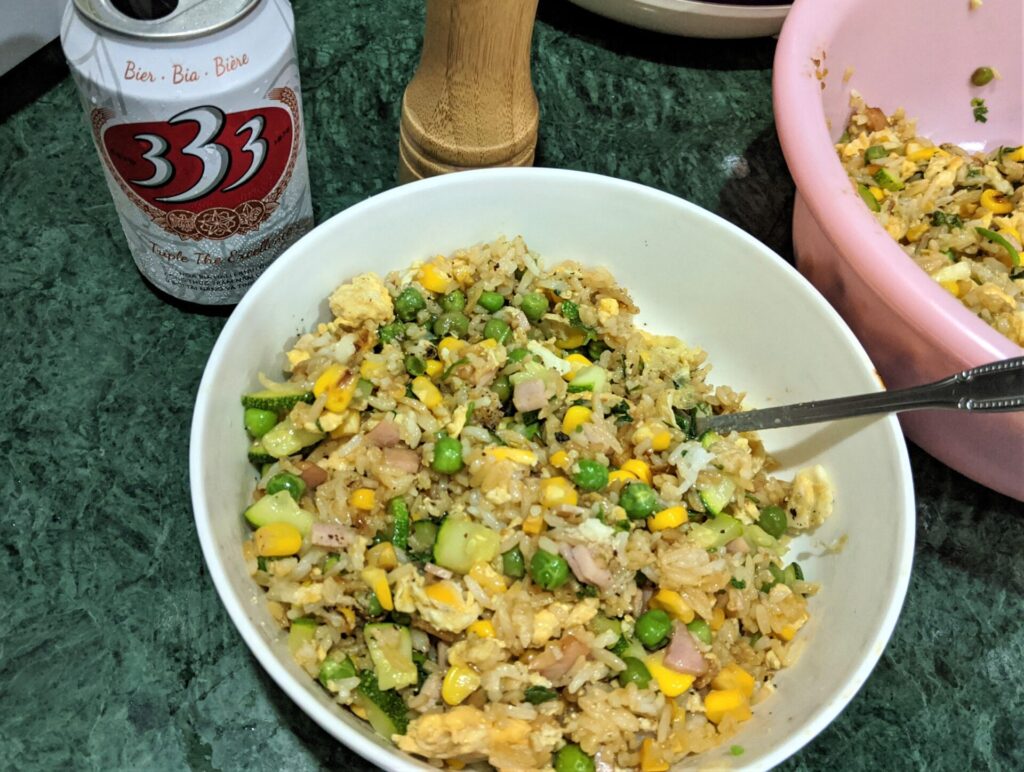 These rice bowls are our main staples and we eat them most days of the week. I'm usually the cook for our day to day meals, but when we do fancier stuff, it's almost always Katie doing the work. Being stuck in the same city with little else to do also meant we felt the urge to expand our cooking repertoire. And by we, I mean Katie. I could eat a rice bowl everyday for the rest of my life, but she gets bored with them sometimes.
To mix it up, she learned how to make her own flatbread. It's quite nice when a (rare) break from the rice is wanted. It goes well with soups (not pictured), which we experiment with when we have a proper soup pot.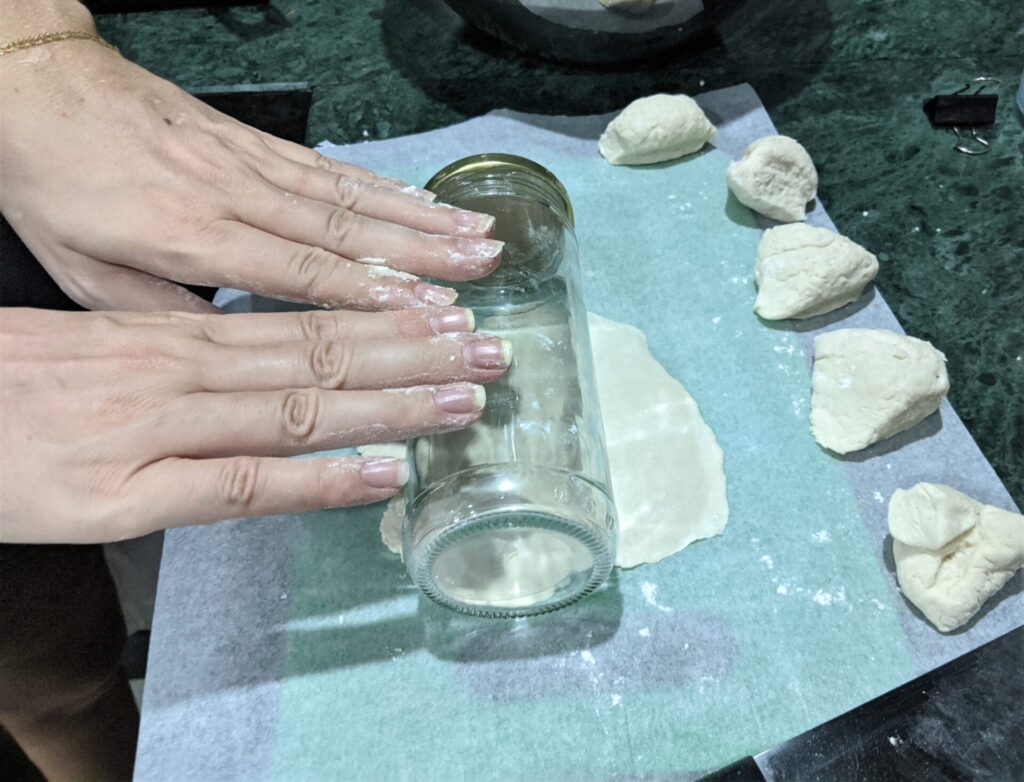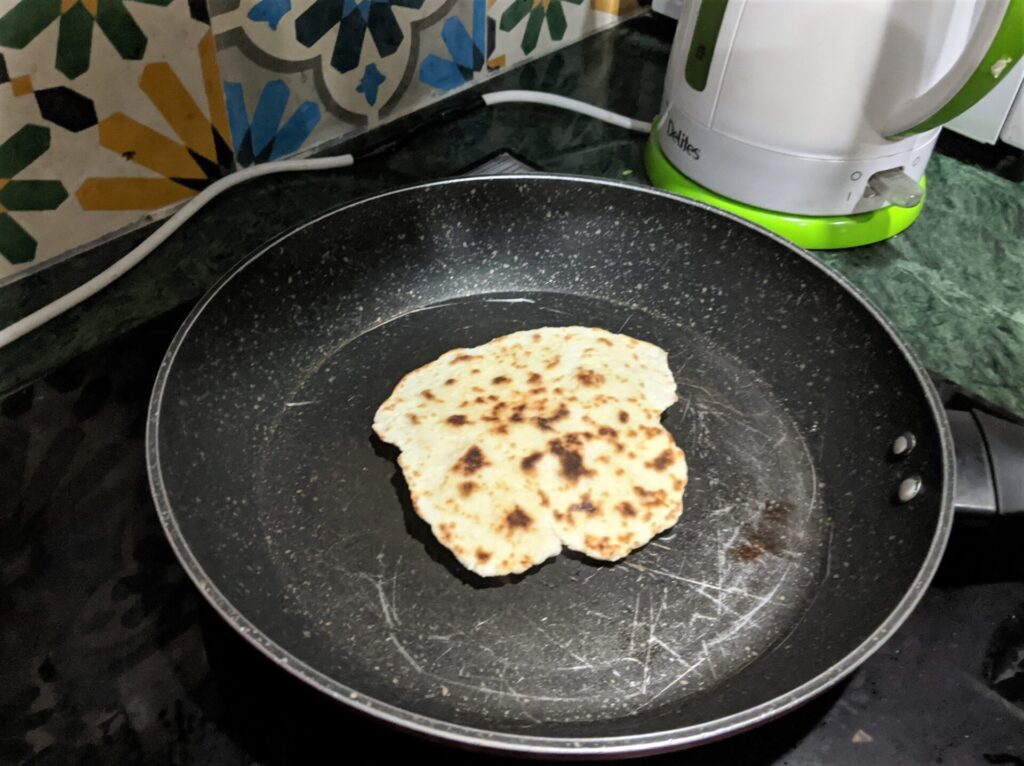 She also figured out how to perfectly pan fry salmon fillets, something we never really did before. So we've been doing that periodically to mix things up as well. One of our current grocery stores has edamame and pickled ginger, so that goes really well with the other vegetables.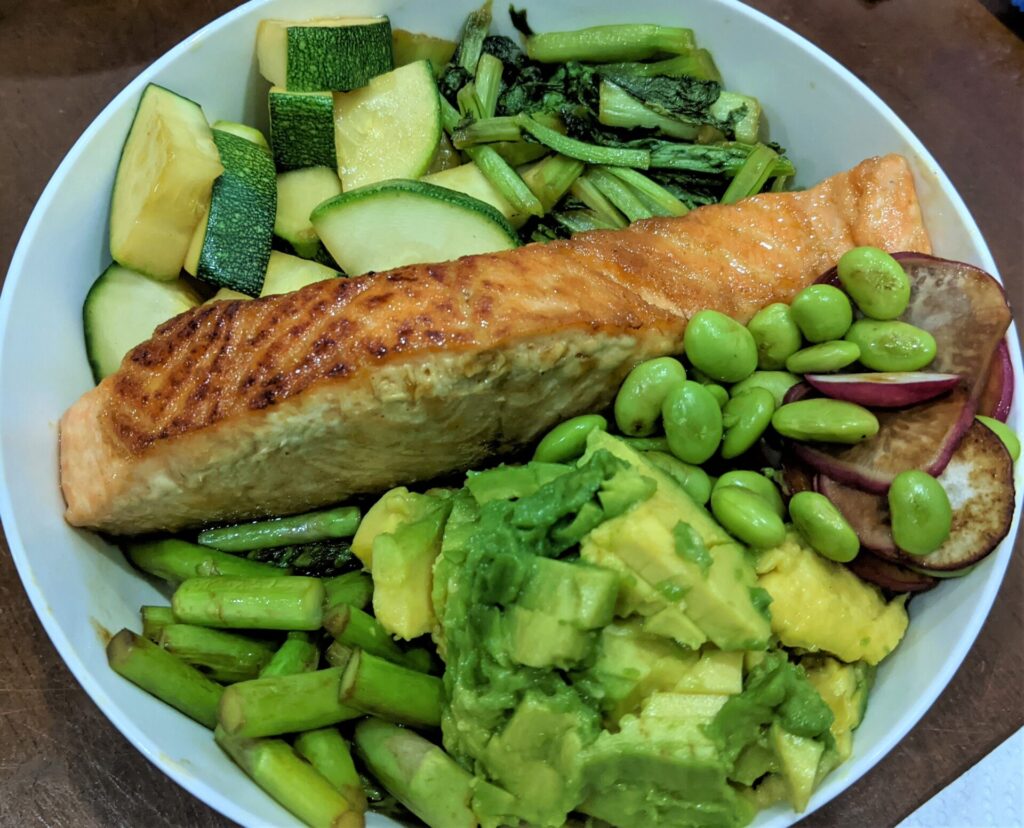 We've made a number of one-off dishes too, depending on many factors. We've made big batches of potato salad and carrot salad. We'll pick up tofu from time to time for something different. We even did a cold noodle vegetable salad too.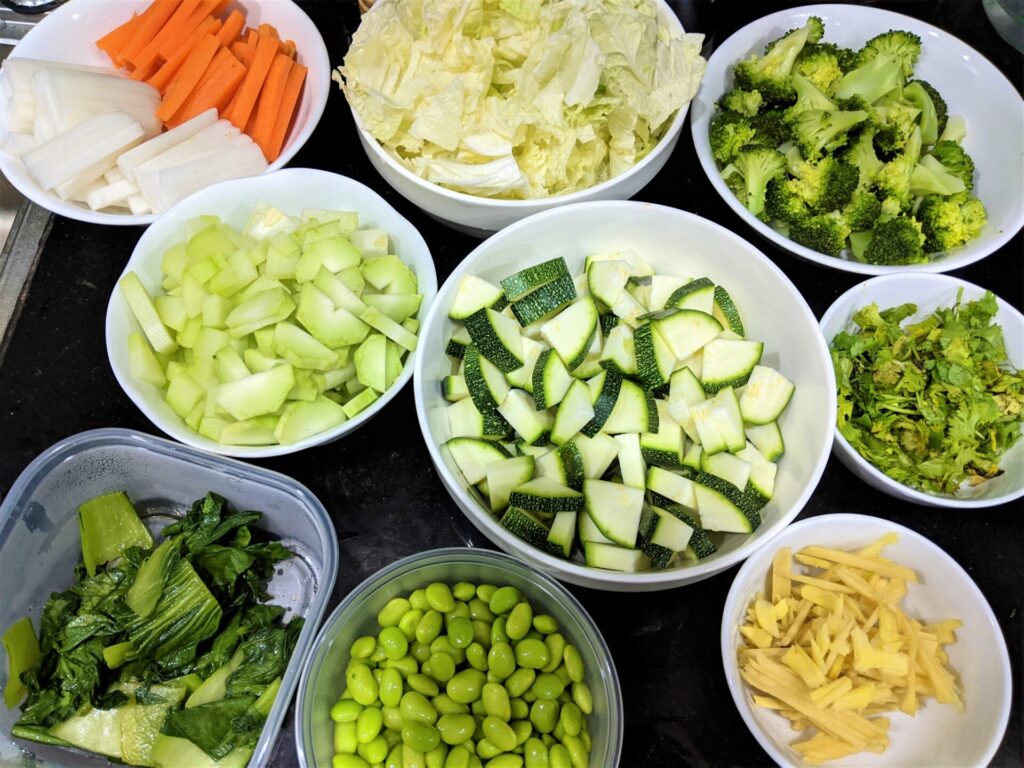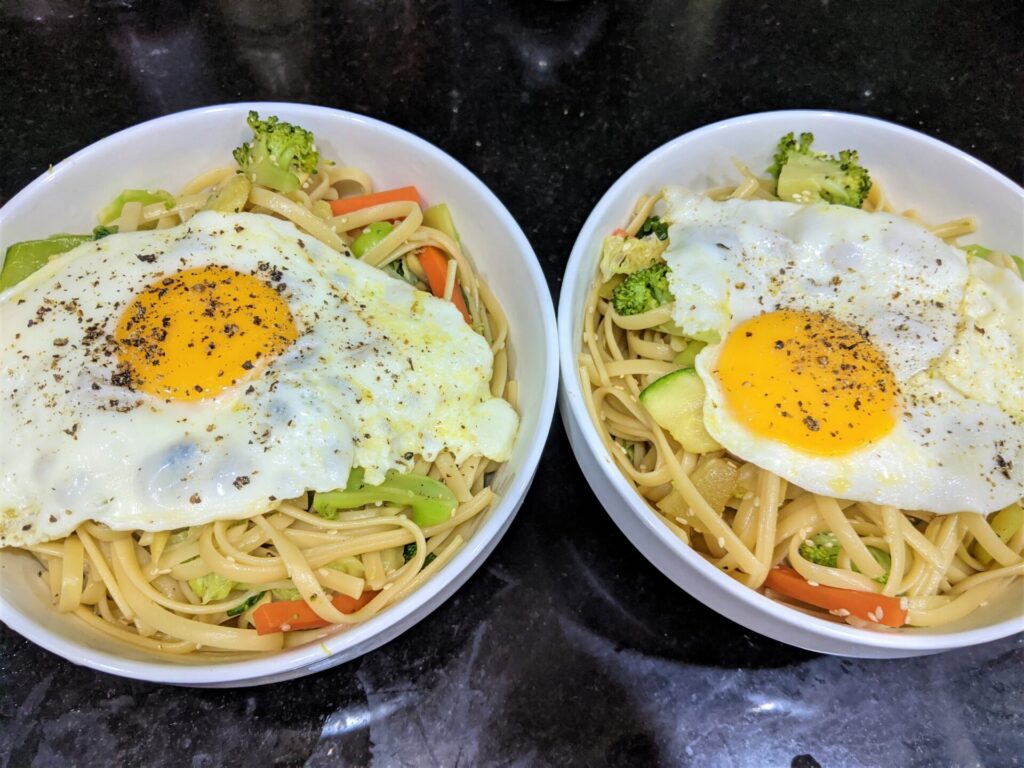 Overall, we've adapted very well to cooking in limited space. Some of our apartments are better equipped than others, so we try to take advantage of what we have access to while we have it. If we have a toaster, we eat more bread. If we have a nice stock pot, soups are more likely to fill our bowls.
There are always lots of tasty fresh ingredients available, so we generally pick up what looks the best and then plan how to eat it afterwards. We've learned that nearly all combinations are tasty with eggs and rice. Maybe you can tell. Eating well, especially during our quarantine periods, has definitely helped make those stretches better. Now it feels like we can make almost anything. As long as it has rice of course.