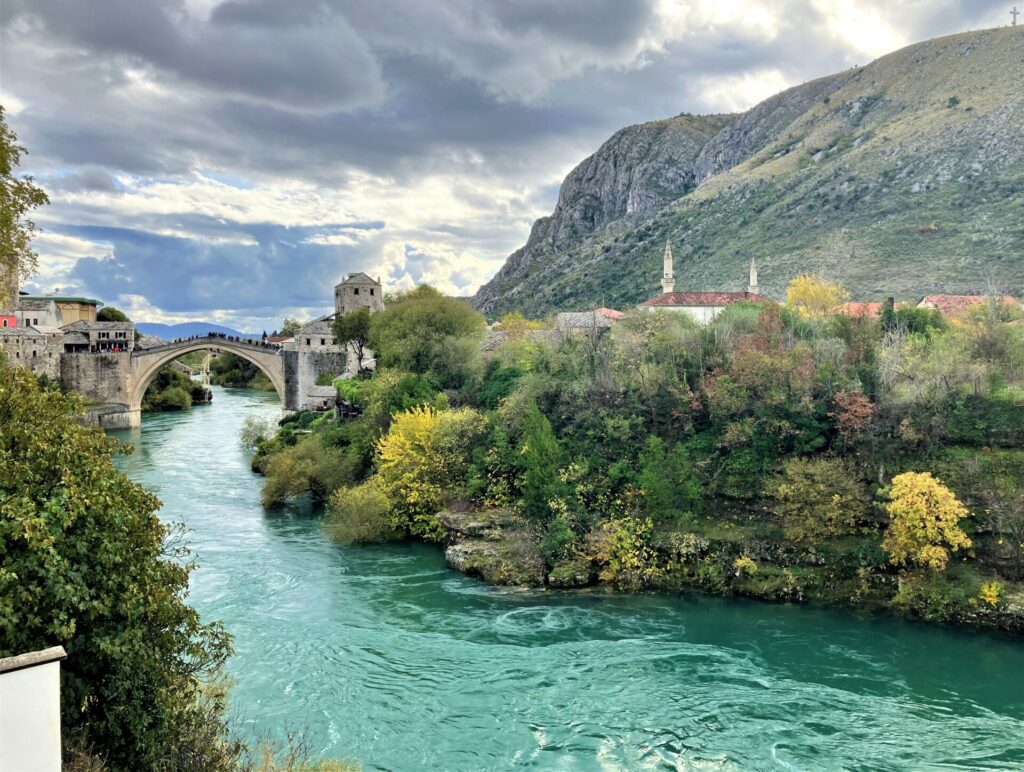 Mostar is a beautiful town nestled in a river valley surrounded by striking mountains. Despite the metro area having a little over 100,000 people, the Herzegovinian capital feels much smaller and more intimate. The stunning Neretva River splits the middle of the city and is one of the main draws for visitors like us. The river is simply gorgeous and has an incredible turquoise color. The shades of blue and green brilliantly combine to something that could pass for glacial runoff. The pictures can't do it justice. Even on a cloudy day the hues are incredible. It's impossible to not stop and stare whenever crossing a bridge.
One bridge that everyone crosses is the Old Bridge, known as Stari Most in Bosnian. It was first built as a river crossing back in the mid-1500s. Spanning 80 ft (24 m) above the river at its highest point, it's a pretty impressive little structure. It was unfortunately destroyed in 1993 during the Bosnian War, but fully rebuilt and reopened in 2004. The bridge and the area around it is cute and full of cobblestone lanes and shops. The pedestrian only area is designated a UNESCO World Heritage Site.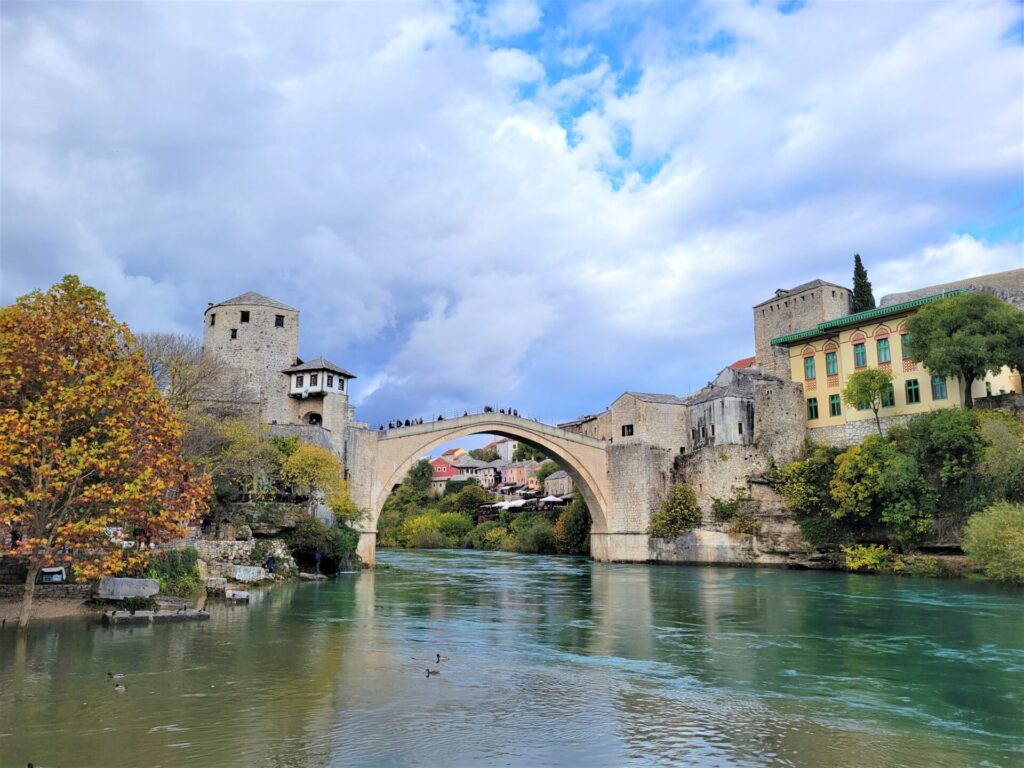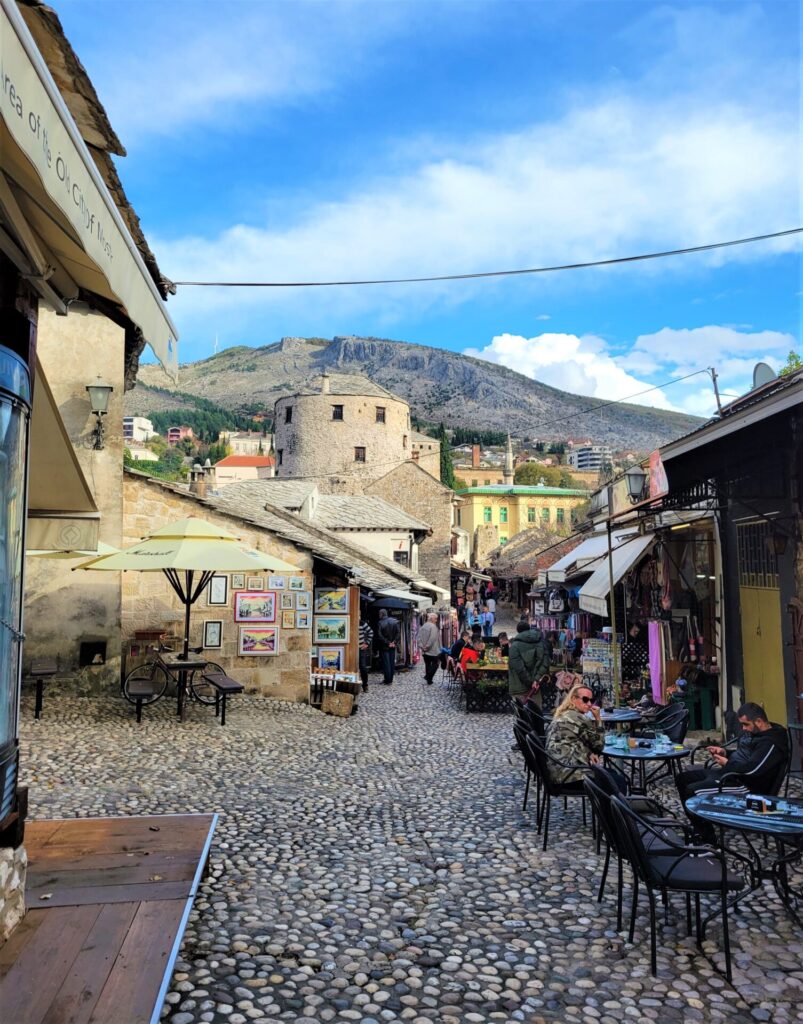 The Old Bridge is the most popular spot in town and it serves as a tourist magnet. But at only 13 ft wide (4 m) it can become quite crowded, even during the off season. We decided it's much better to look at than actually cross, as even aside from the crowds, it's pitched at a reasonably steep grade and every few feet there is a raised stone barrier. This helps to provide traction but makes it uncomfortable to actually walk on. Of course it's mandatory for any visitor to Mostar to cross the Stari Most at least once, but we found ourselves using other bridges for our daily river gazing.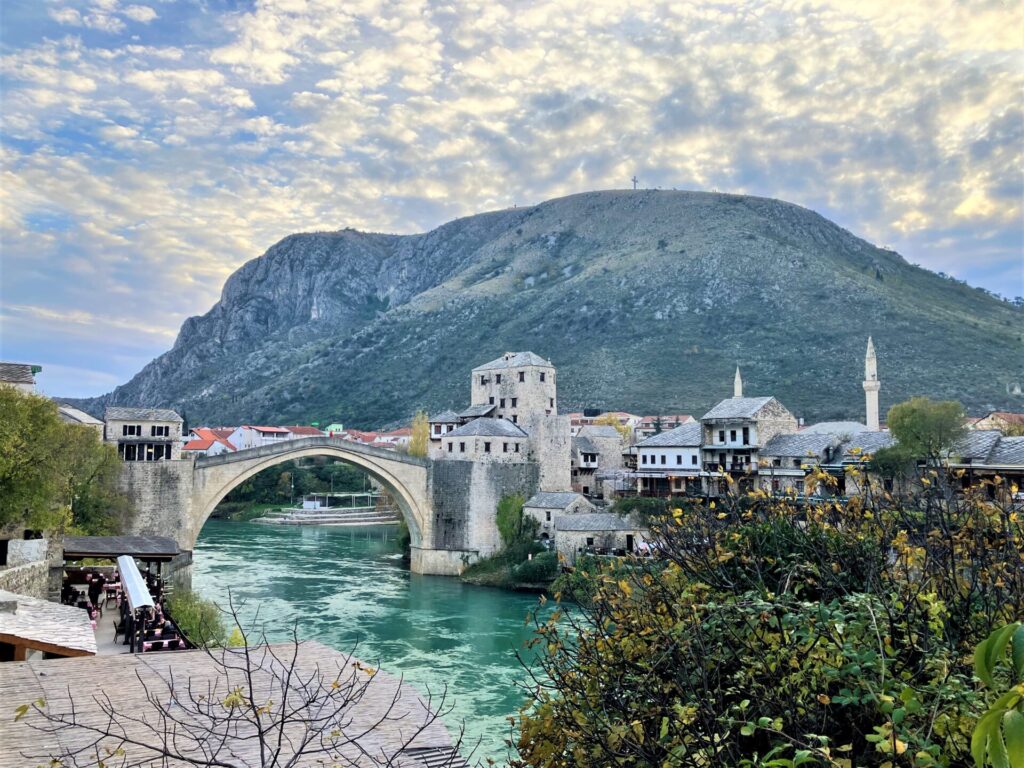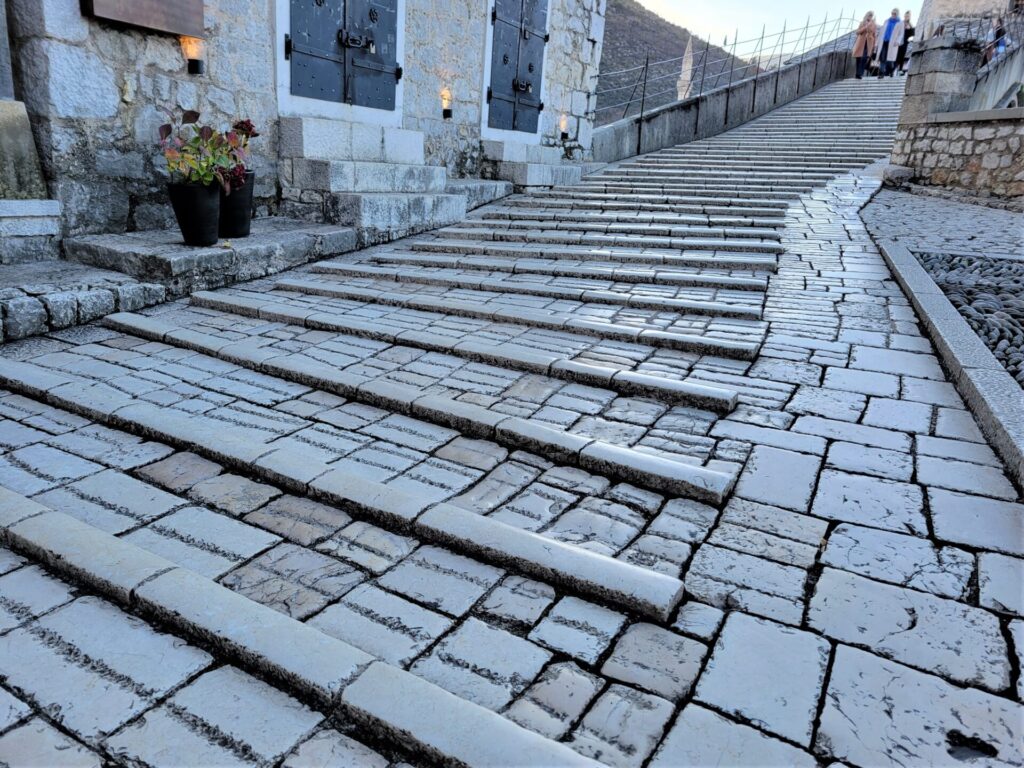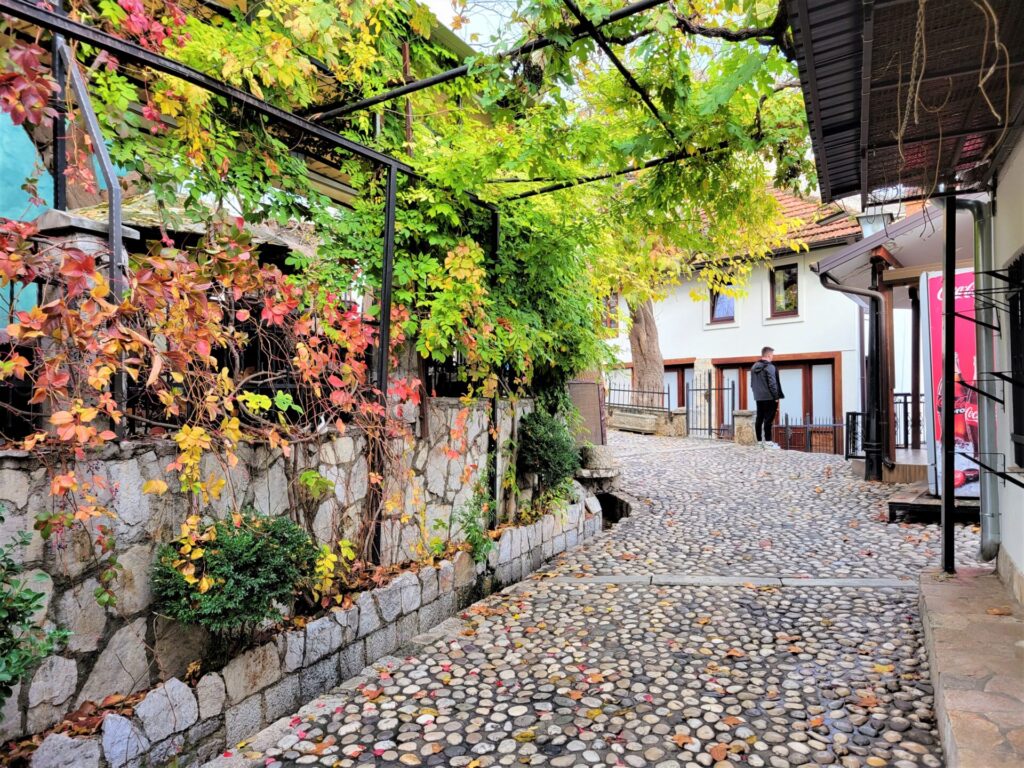 Choosing Mostar Over Sarajevo
One of the reasons we chose Mostar over Sarajevo for our first trip to Bosnia and Herzegovina was because of the winter air quality problems that Sarajevo is infamous for. Due to its location in a mountain bowl, higher elevation, and the overwhelming use of firewood for heat, it's not uncommon to see Sarajevo AQI ratings in the Very Unhealthy range (200+). We have experienced more than enough of those types of days for one lifetime after visiting Hanoi during the winter. I have learned that I'm quite sensitive to poor air quality, so it's a major consideration for us in choosing our destinations. (www.aqicn.com has some historical data, that while incomplete, can be helpful.)
The air quality during our Mostar visit was consistently listed by our weather apps to be in the Good range (AQI of less than 50). But unfortunately I didn't always feel that was an accurate reading. We encountered a stretch of days where a pervasive layer of wood smoke hovered at a low level over the city. Like in Sarajevo, many people here still heat their homes by burning wood, so it was hard to escape. It wasn't *bad*, but it was enough to irritate my sinuses and throat. I would say that the air quality was much closer to 100 on the AQI scale, despite the readings in the 30s and 40s that we saw.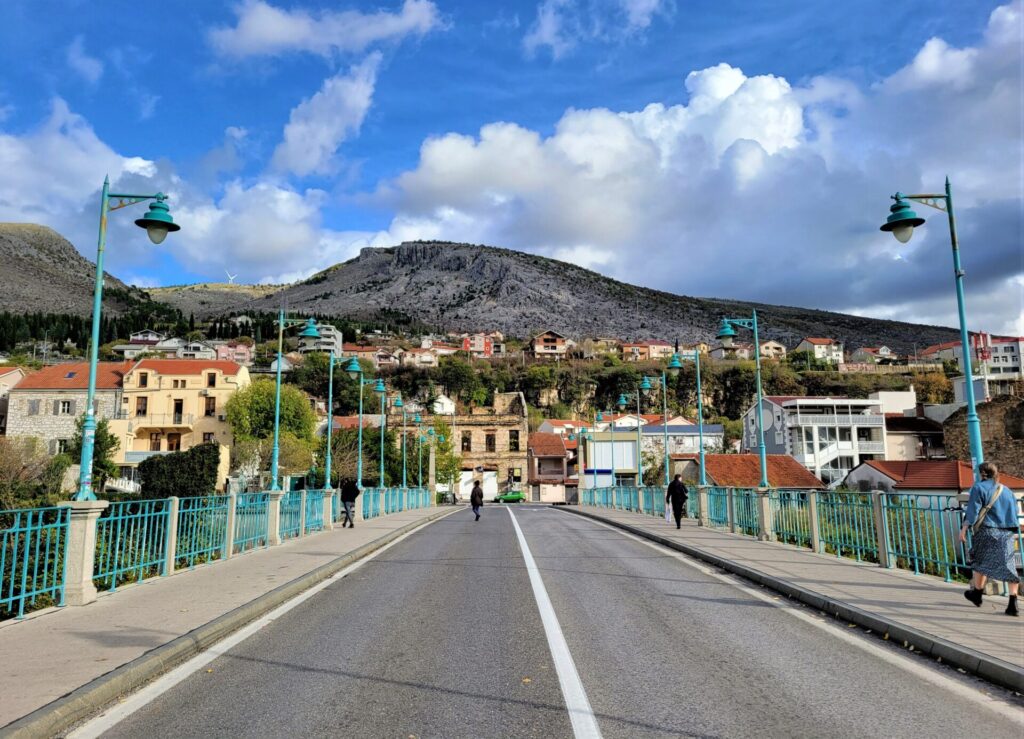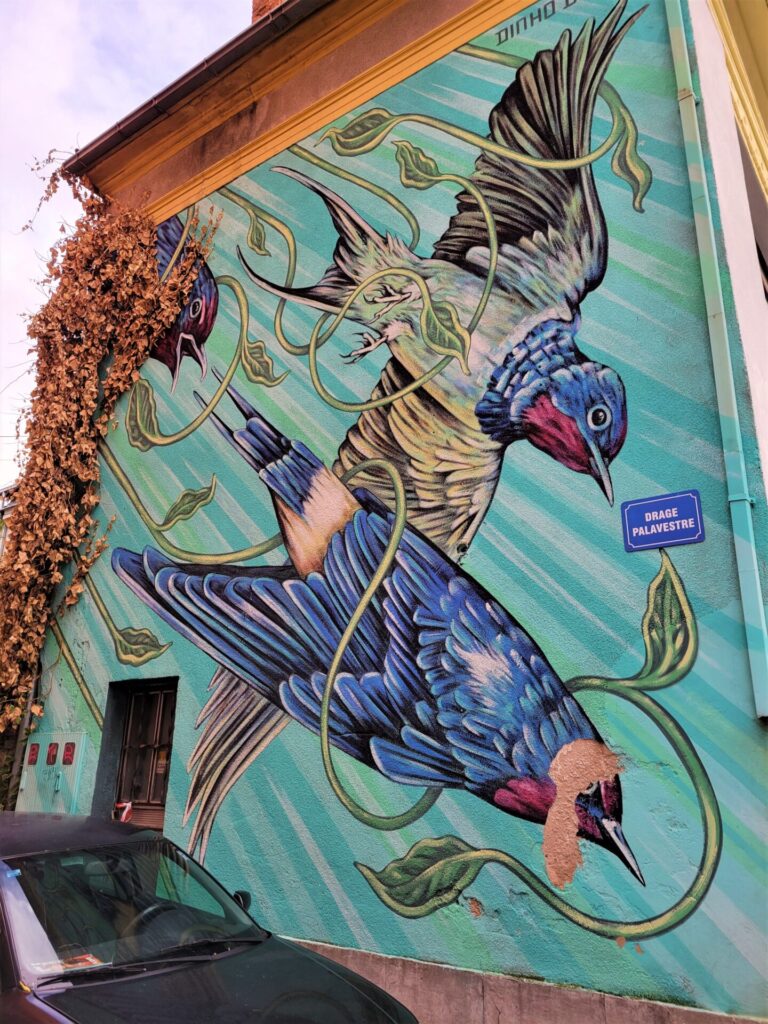 It's confusing to me how the air can smell smoky but still have an official Good rating. Maybe the sensors are up above the city level on the surrounding mountains, because otherwise I can't figure it out. We had a lot of rain our first few days and a strong wind that came through for our last few days, so there were really only about 4 or 5 days of our two week stay where it was an issue. The air was certainly better than Sarajevo comparatively, so we're still happy with our choice in that regard.
Rough History
Remnants from the aftermath of the wars are not hard to find, as there are plenty of abandoned buildings and piles of rubble. Local artists often use them as a canvas, but it can still seem sort of dreary. Even some inhabited apartment buildings have bullet holes in the facade that have never been patched over. I found it a bit odd that they've never been fixed, but maybe it's to serve as a reminder of the ugliness of war.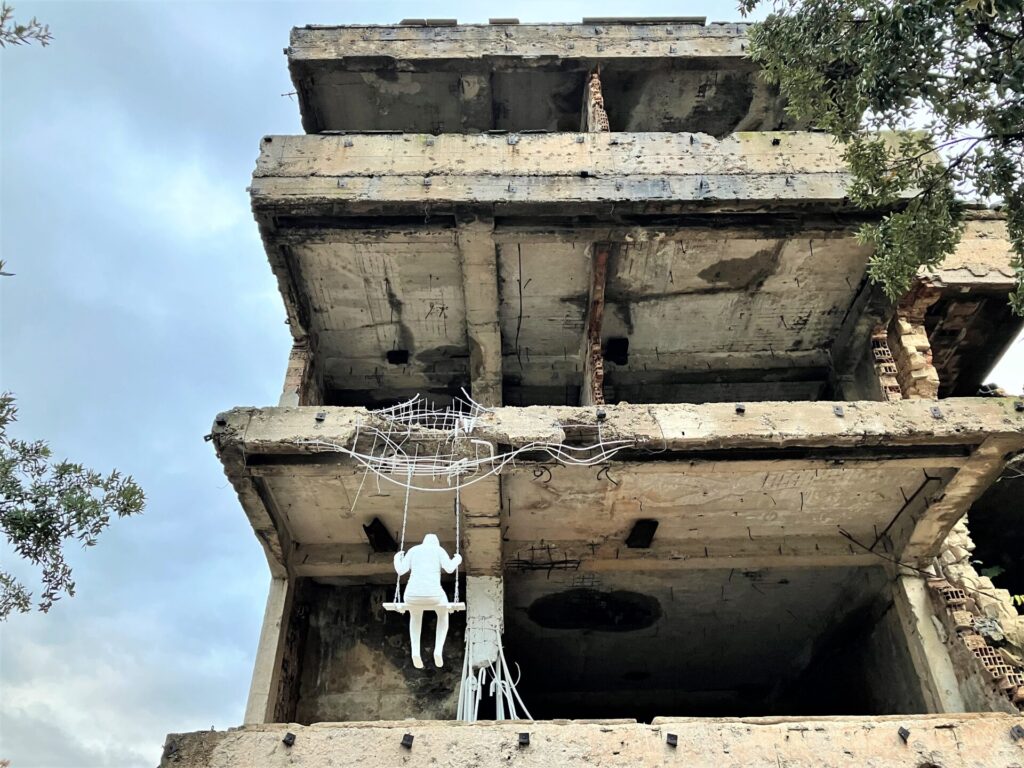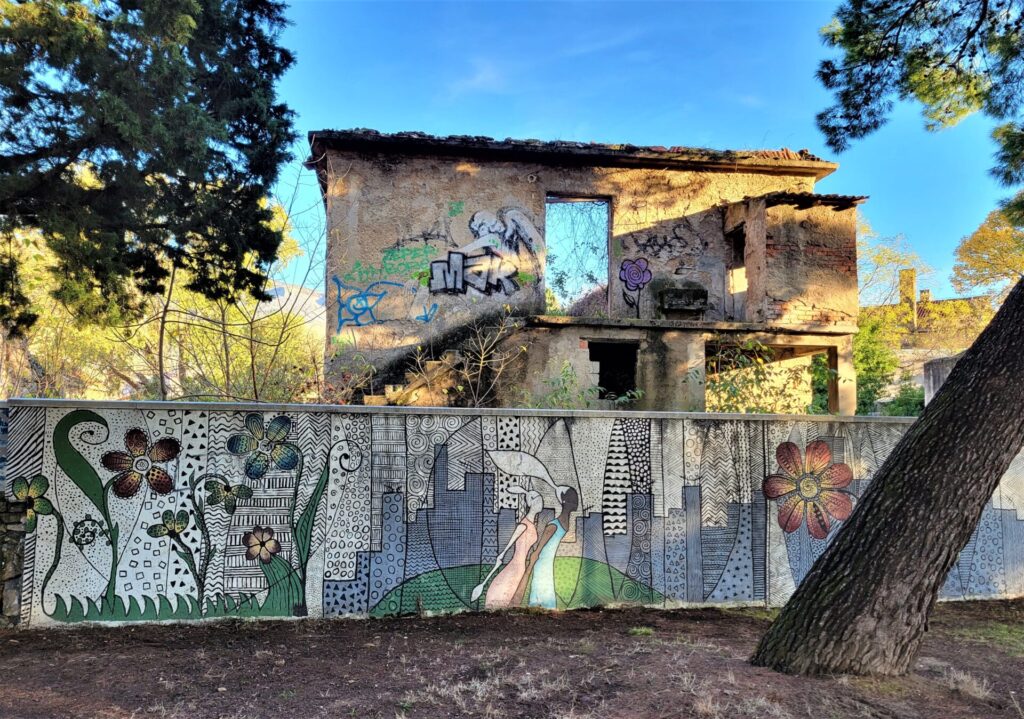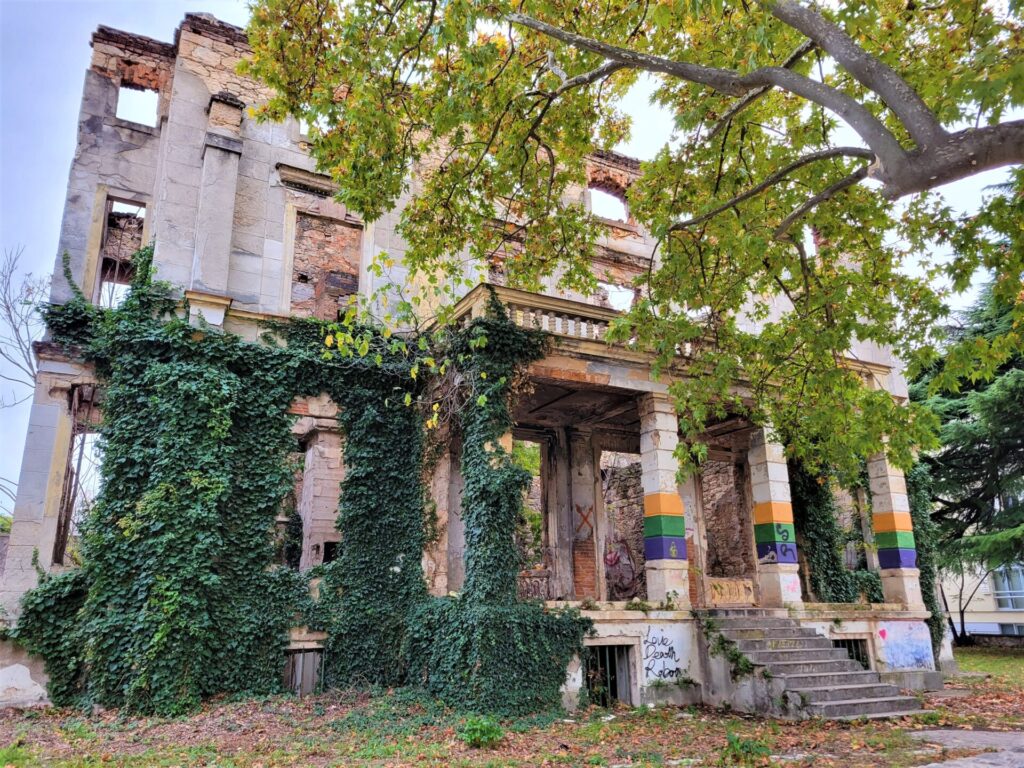 There are also numerous cemeteries around. We walked through one where every single grave was from someone who died in 1992, almost certainly from the Bosnian War. I'm not sure they've ever fully recovered. Mostar (and Bosnia and Herzegovina in general) has fewer people living here now than there were 30 years ago. Nevertheless, Mostar is still really pretty, even with constant reminders of its turbulent past.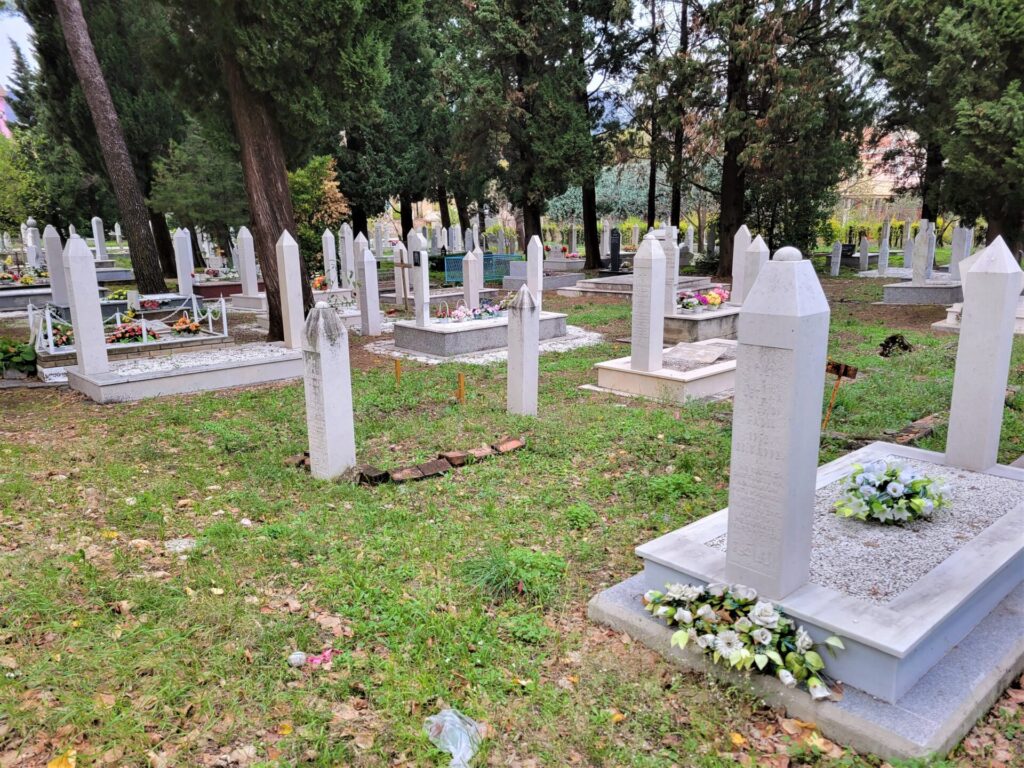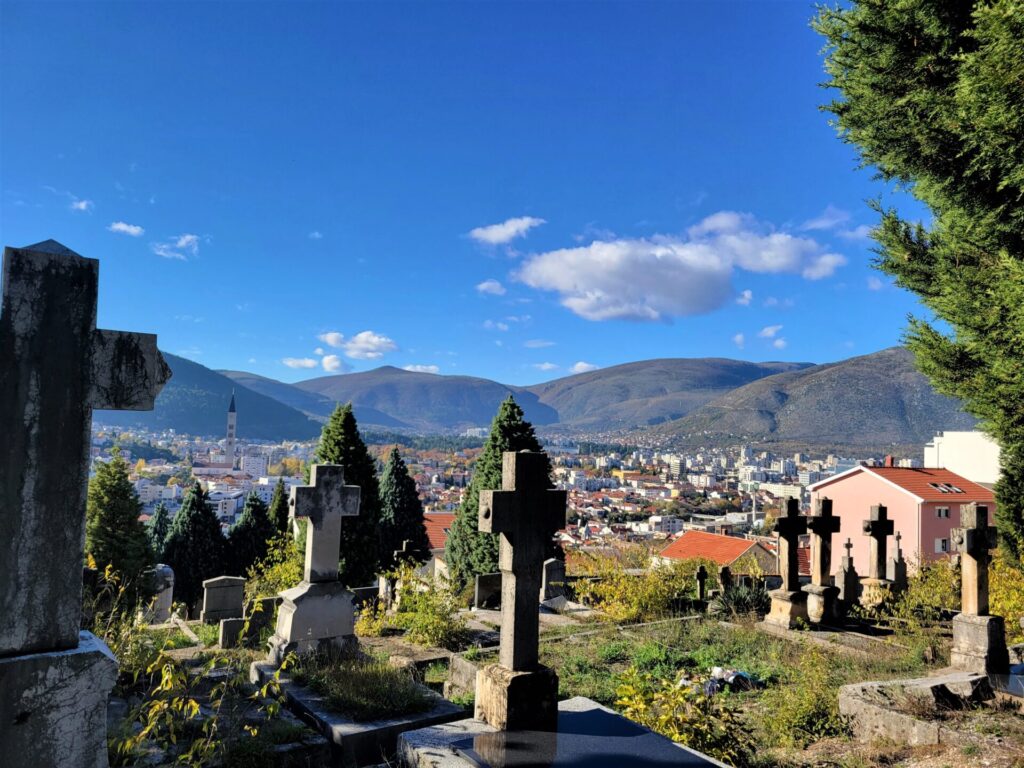 Partisan Memorial Cemetery
The largest burial site in town is a memorial cemetery dedicated to the anti-facist partisans who fought during WWII. Built into the side of a hill, it has a very unique design. Unfortunately, it hasn't been maintained well, so it's a bit rundown and overgrown in parts, but it's still really interesting. And then earlier this year some soulless fucking assholes came through and smashed almost every gravestone. The memorial is still worth visiting, even if it's just for the views, but that was really heartbreaking to see.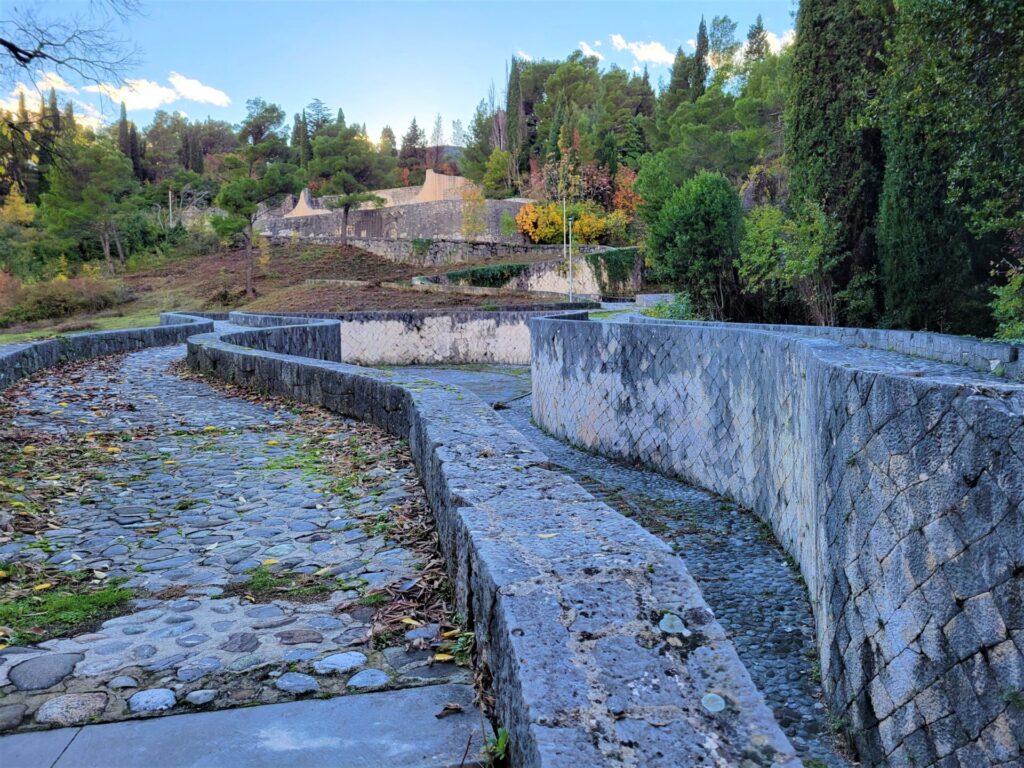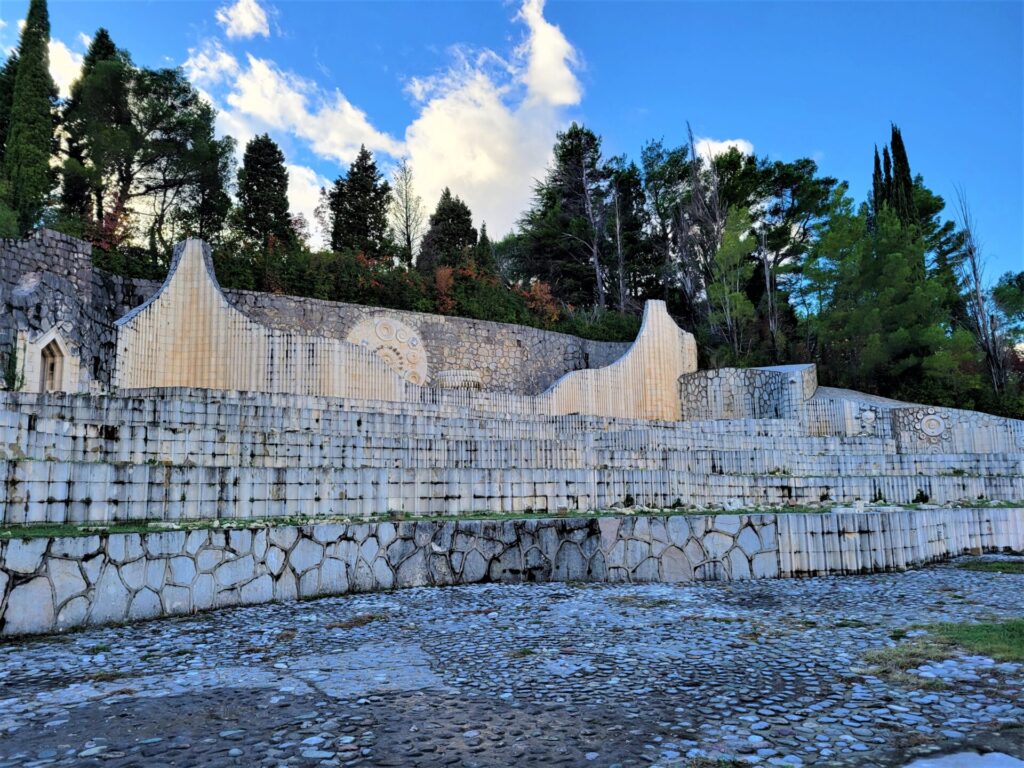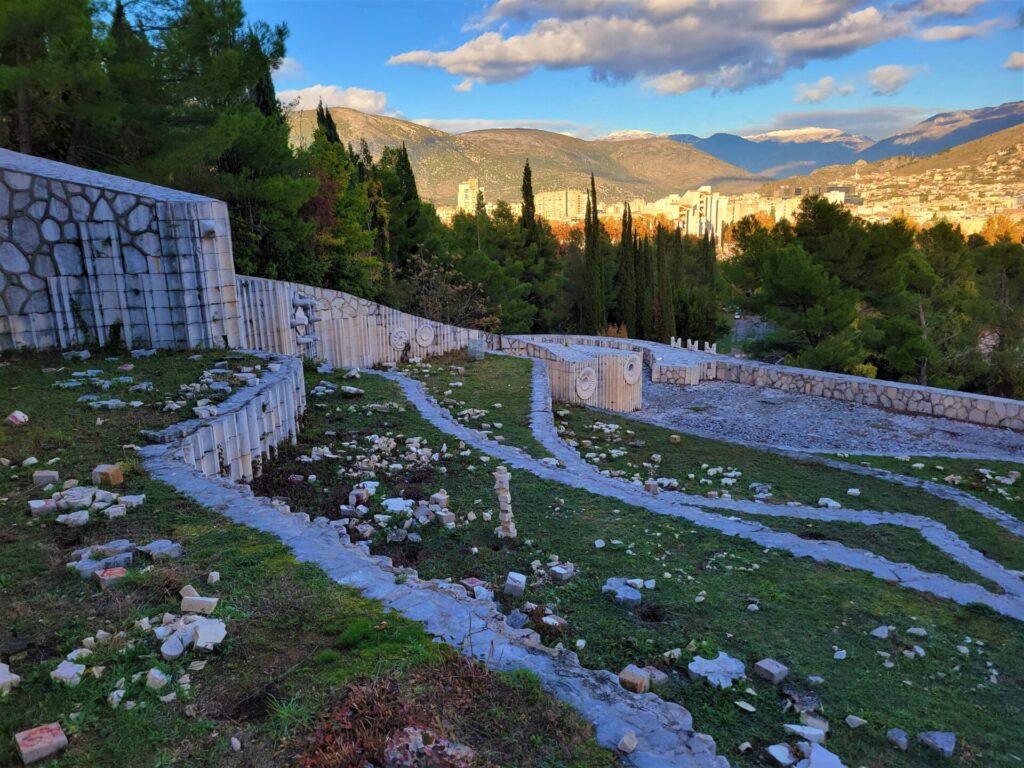 Call To Prayer
The Bosnian War left the city ethnically and ideologically divided by the Neretva River, with Bosniak Muslims mostly residing on the east side and Croat Catholics on the west. We stayed on the Muslim side, which was evident by the call to prayer being sent out over the loud speakers from the multiple area mosques 5 times per day. We had one just a block from our apartment, so we could hear the announcements very clearly. The call has a somewhat hauntingly beautiful quality and it was hard not to stop what we were doing and listen.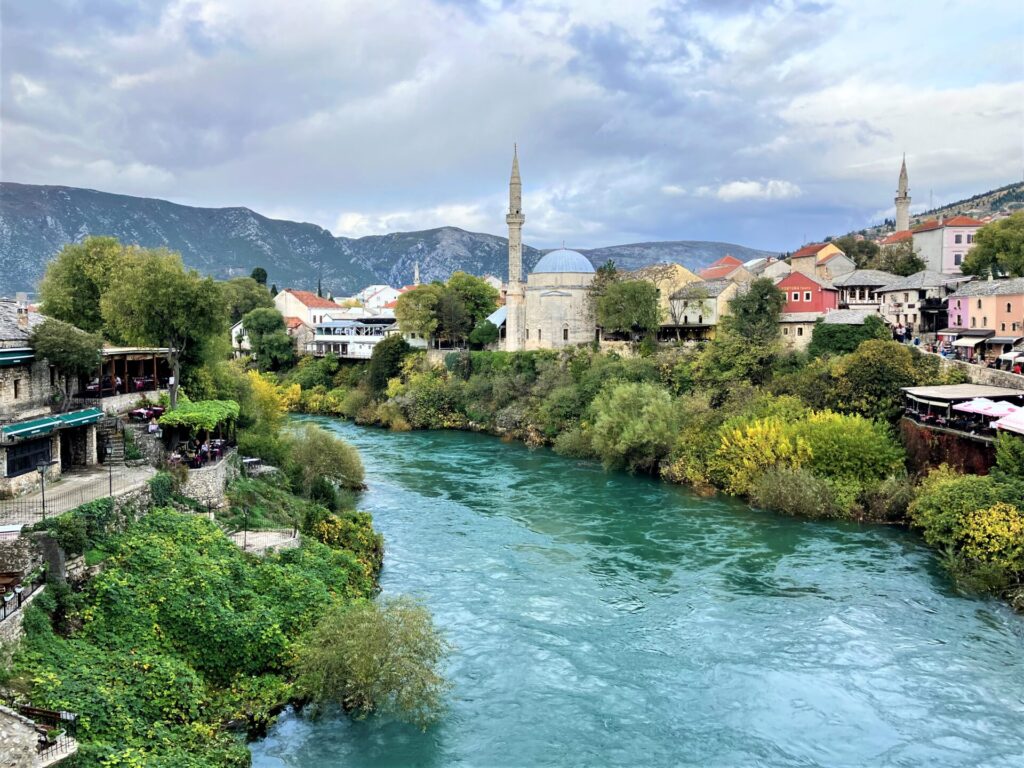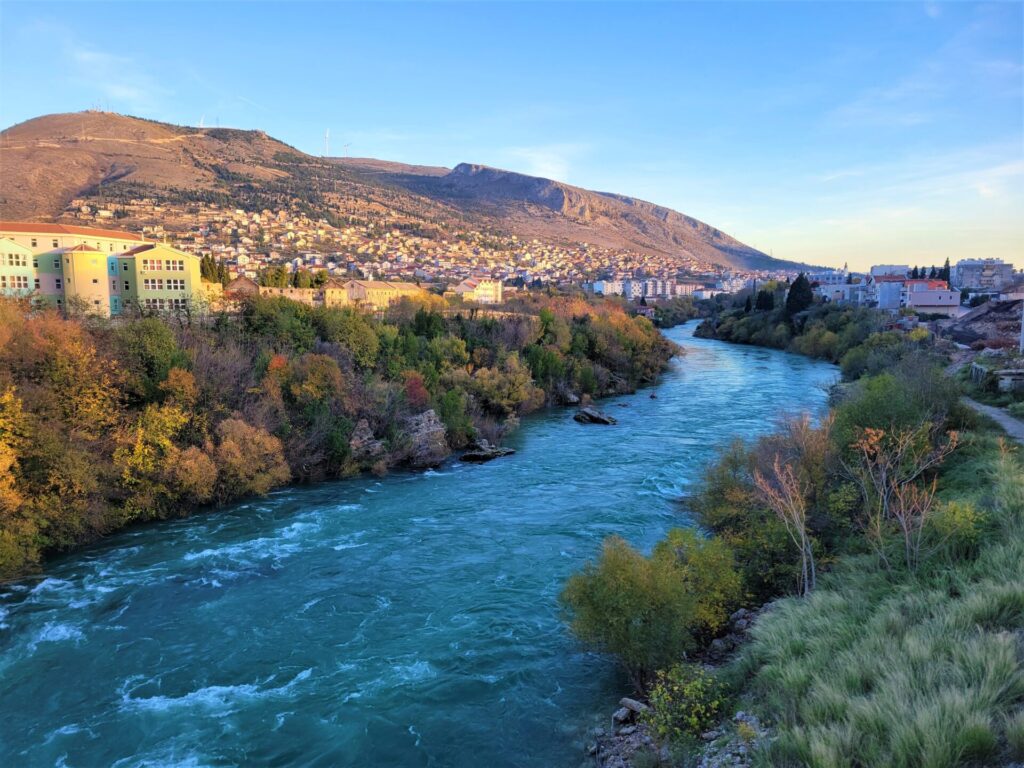 What I found the most interesting though, was that it wasn't a recording. It was a live person performing the singing/chanting each time. During our two weeks, I could pick out at least a few different voices based on tone and style from the nearby mosque. There was one man's voice that I especially liked, and I could immediately tell when it was his turn. I never expected to have a favorite call to prayer muezzin, but travel is full of surprises.
Street Art
Maybe it's an attempt to combat some of the dilapidated buildings and other rundown parts of the city, but Mostar has a pretty decent street art scene. We found multiple apartment buildings with two or three story artwork on the side of them. And a few of the plentiful abandoned buildings serve as canvases for graffiti artists. Some of it was really good. We always appreciate towns that allow artistic expression.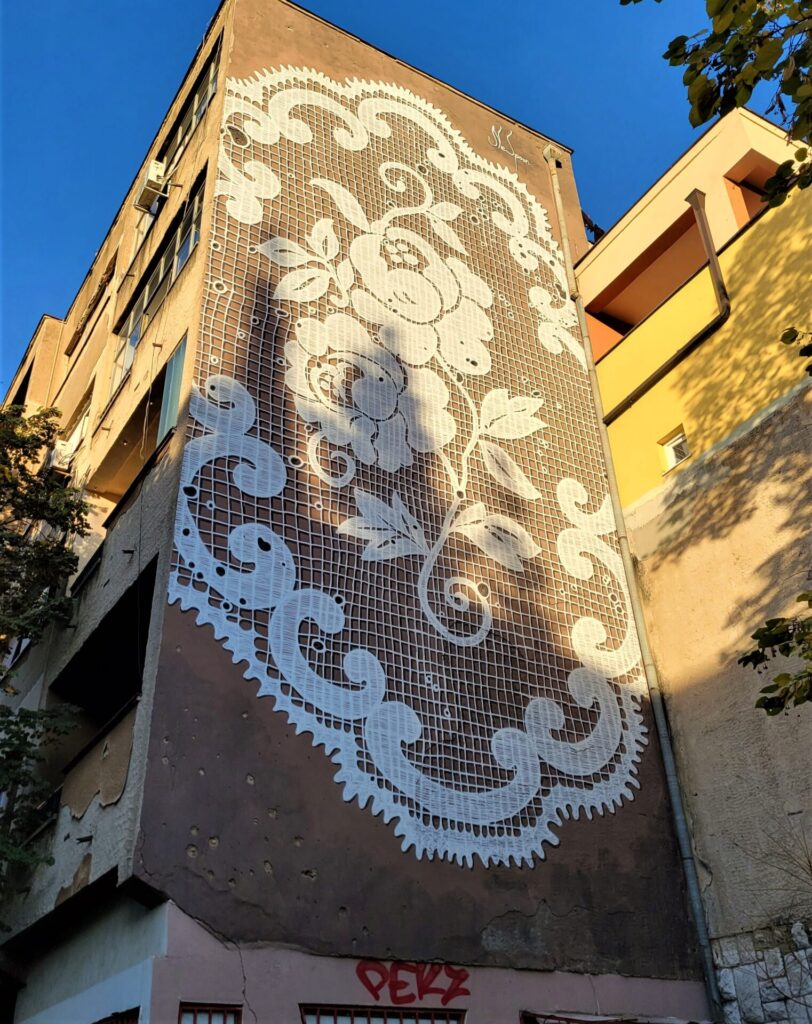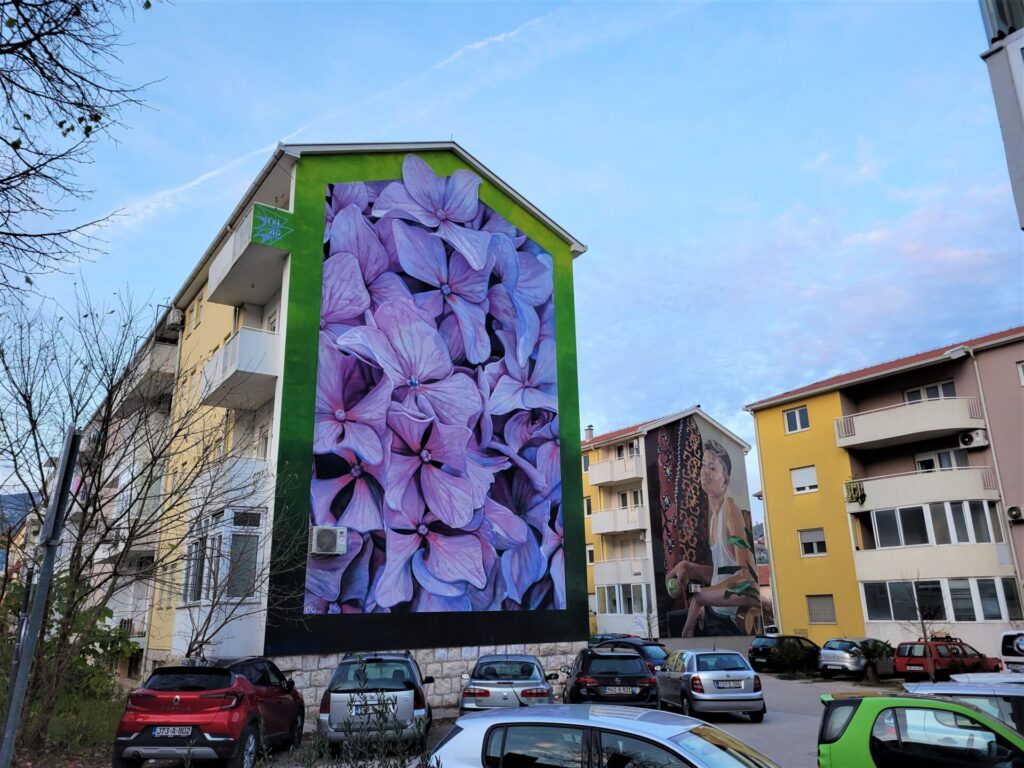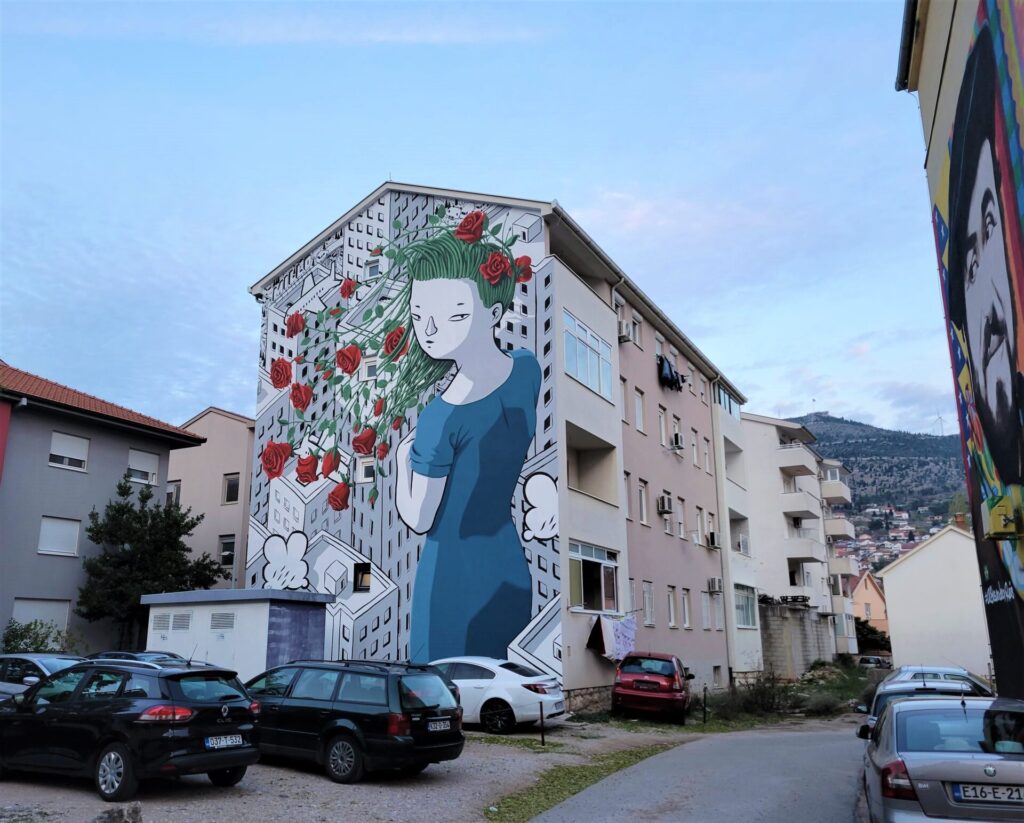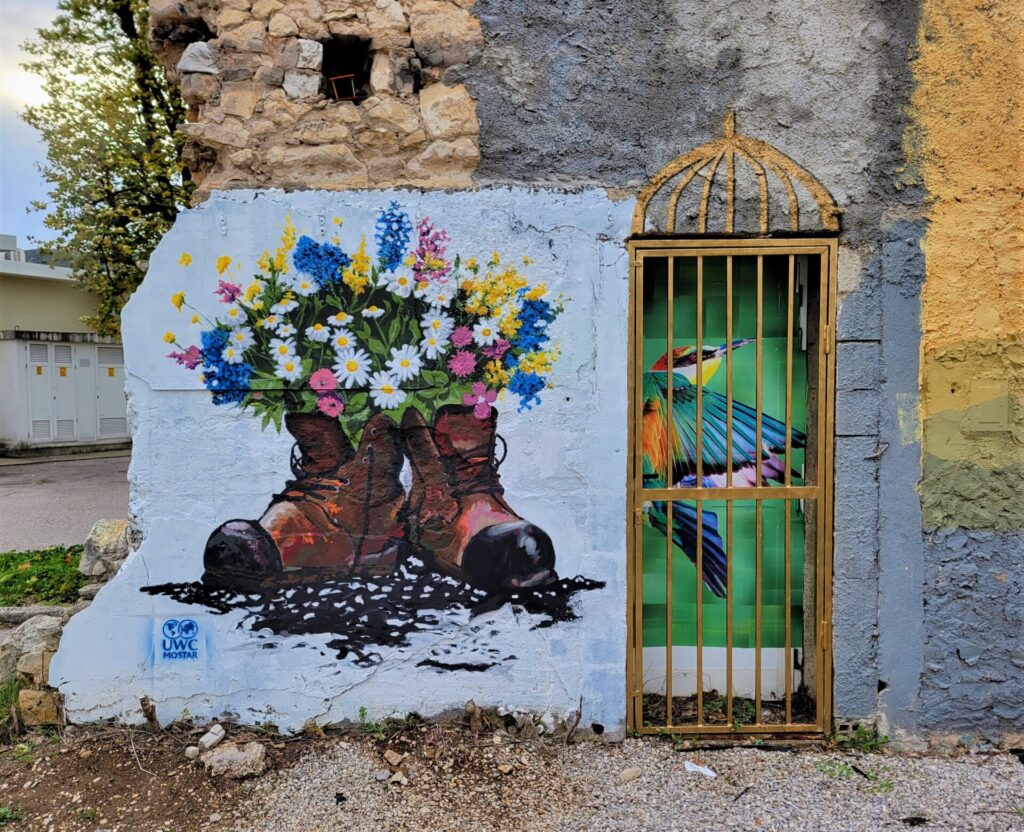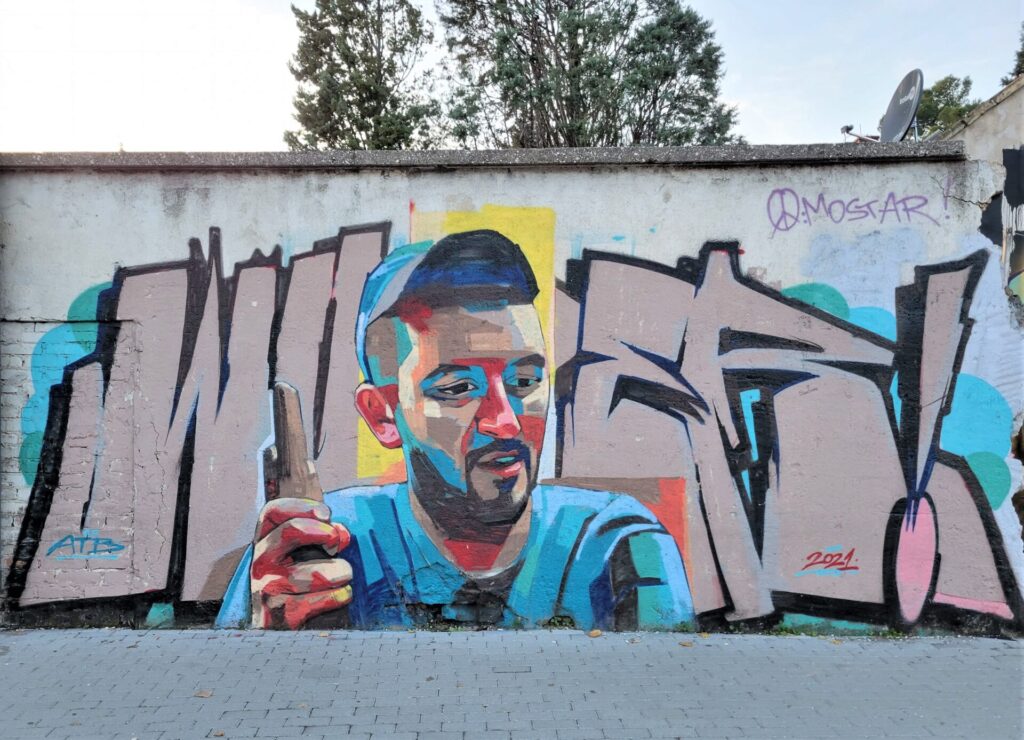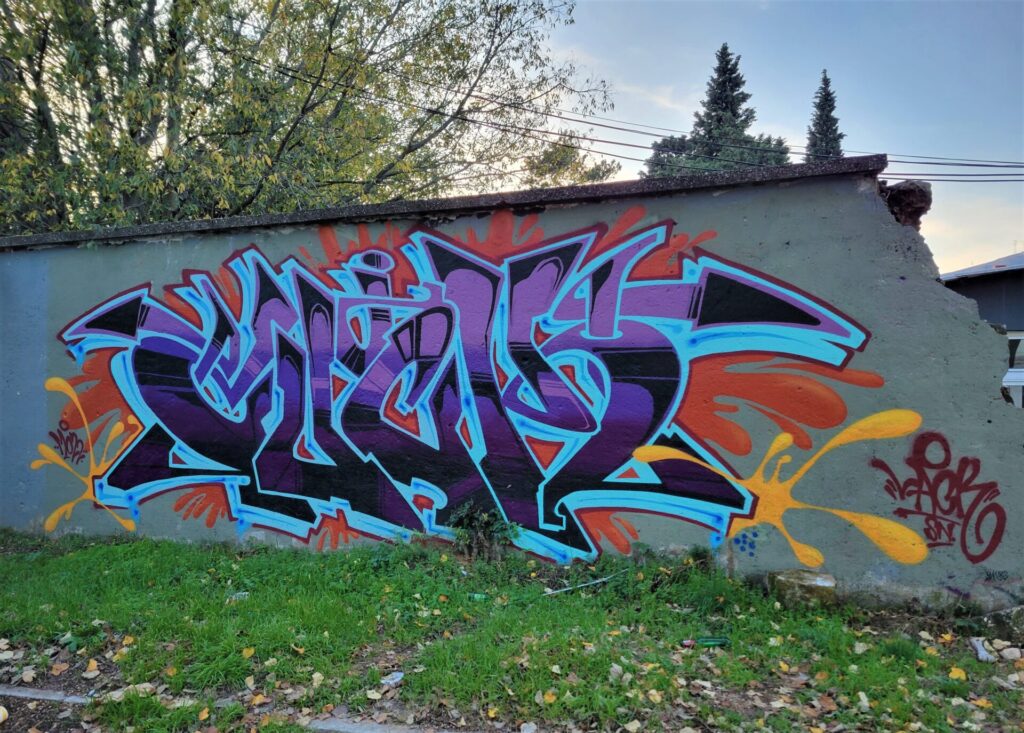 Where We Stayed
We rented a brand new apartment a couple of blocks from the bus station for easy comings and goings. It was actually located on a side street down a back alley, so there was zero traffic noise. The apartment kitchen had heated floors and the bathroom had a super fancy rain shower. The bedroom featured a really high quality mattress too, so that plus the lack of traffic noise meant that we slept really well. It was way more extravagant than we were expecting, even for our "splurge" of $540 for two weeks.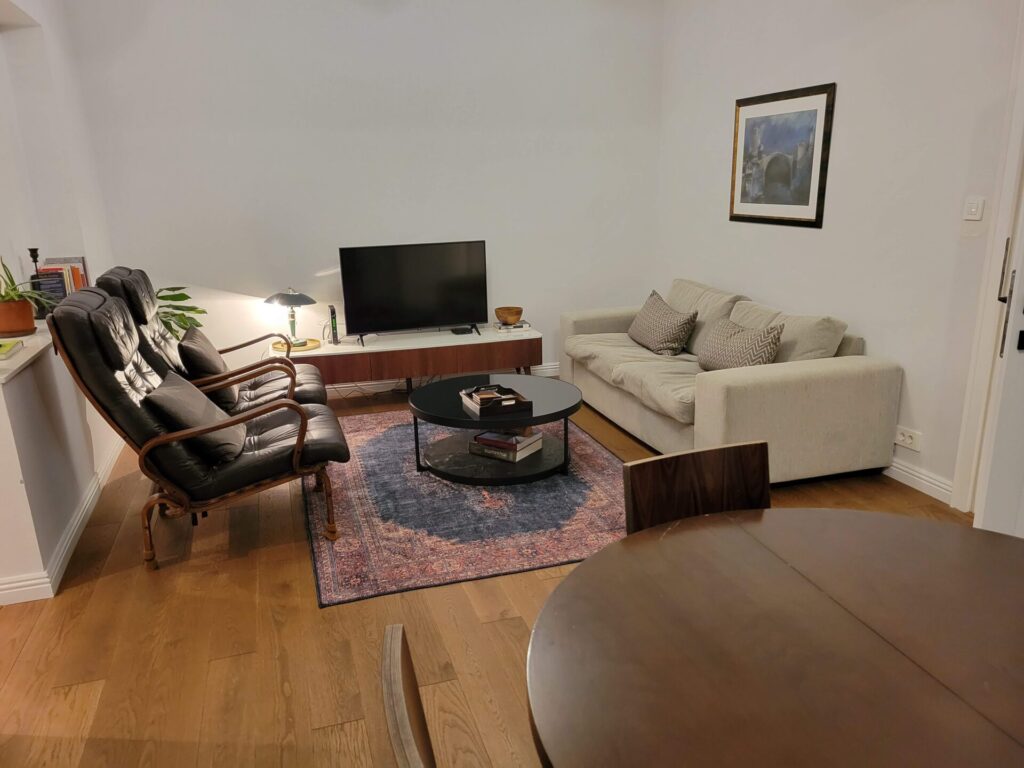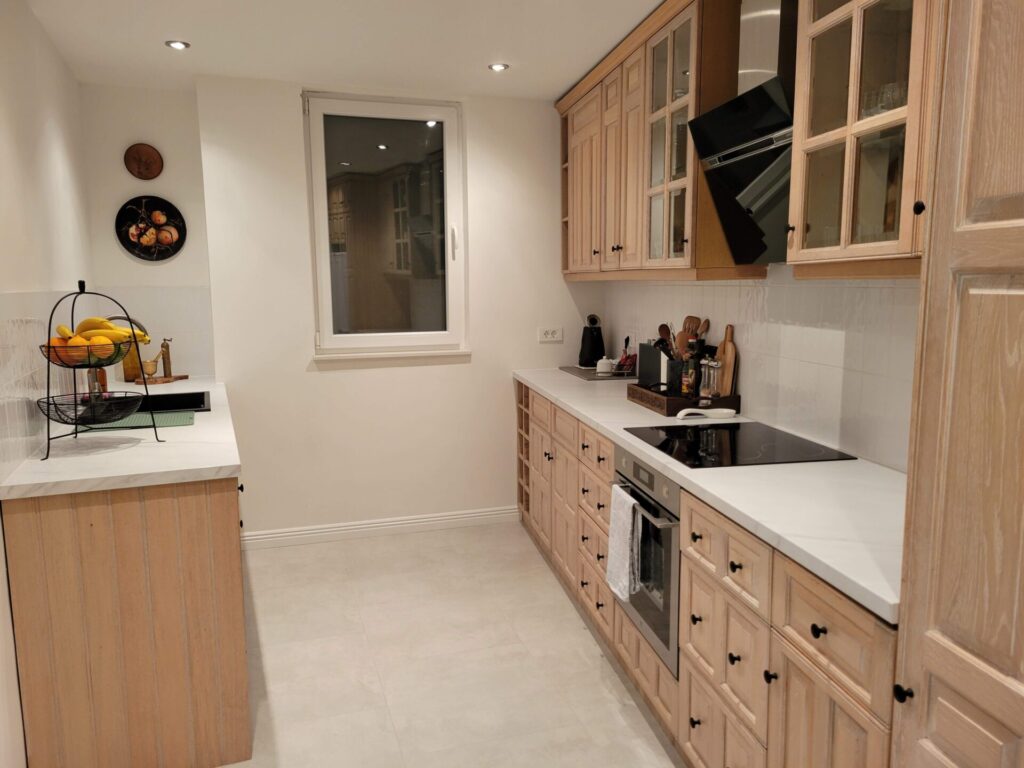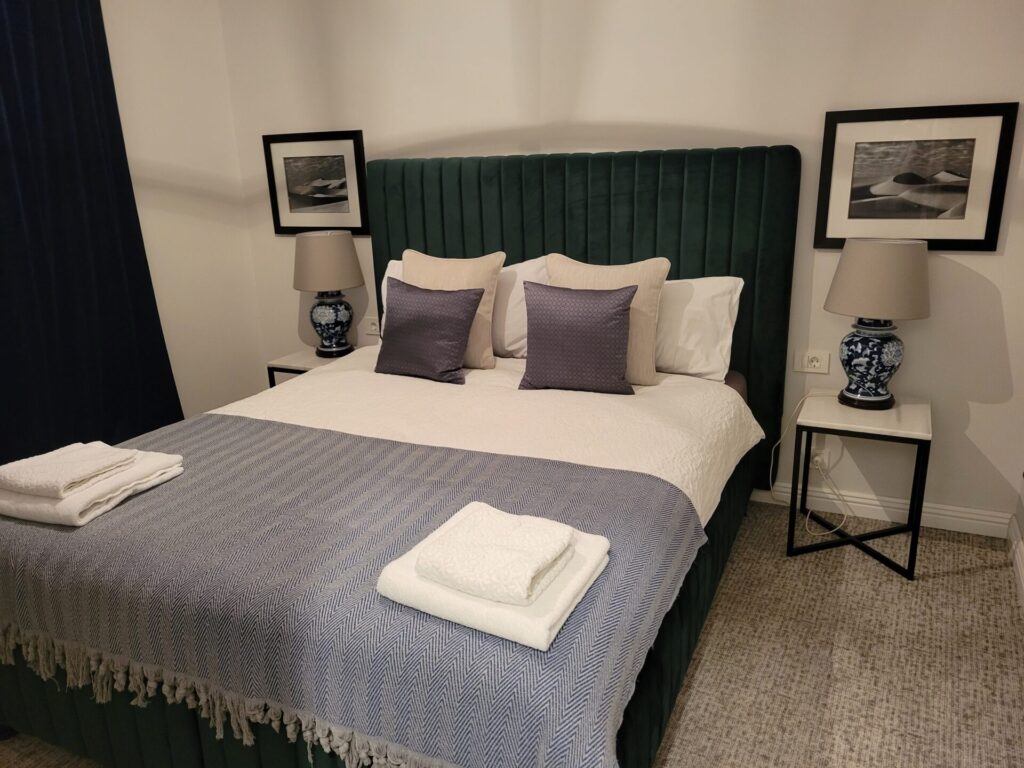 What We Spent
Our total spending for 14 nights in Mostar was $862. As you can tell, we didn't really buy anything this stop. Food is cheap, the sites are free, and we spent most of our time just walking around, including climbing up some of the mountains on the side of the city. Adding in our prorated monthly bills brings our grand total to $948 or just under $68/day. It was our second cheapest stay this year based on cost per day, bested only by Belgrade.
Overall we certainly enjoyed our stay in Mostar. We liked our apartment and I'm very happy with our choice to stay on the Muslim-majority side, as it gave our visit some added exoticness. Coming face to face with the aftermath of war isn't necessarily pleasant, but I feel like it's important to see. The natural beauty of the area is undeniable, even with the warts. And we could stare at the stunning Neretva River all day long.