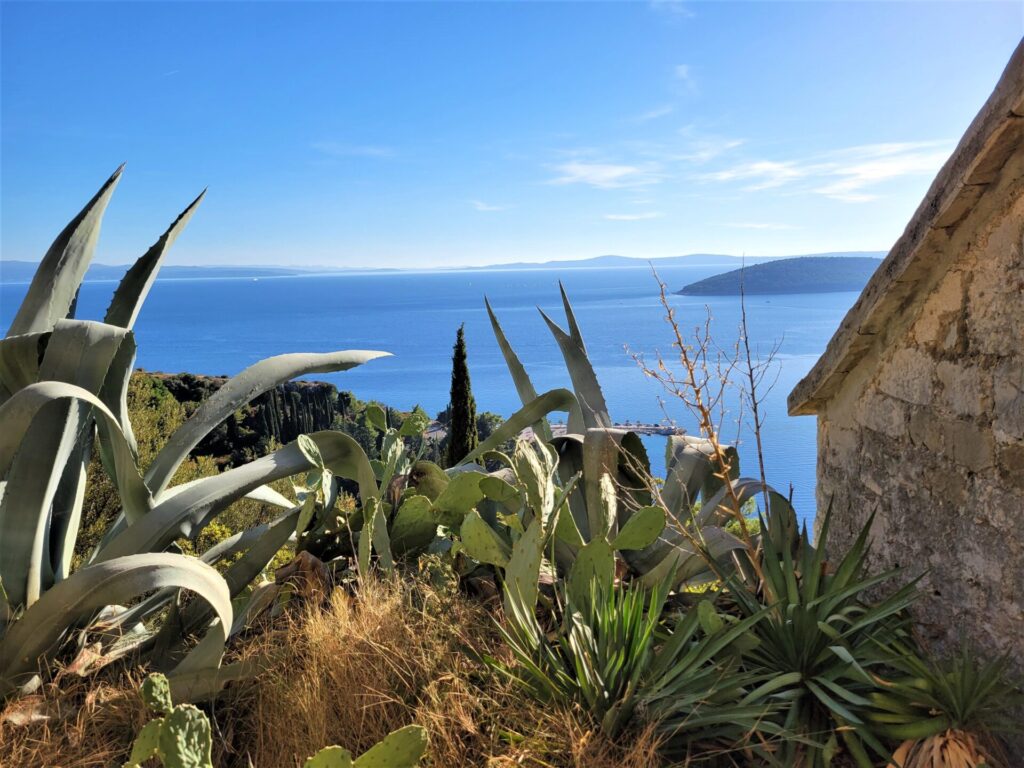 Split is Croatia's second largest city and a top tourist destination on the Adriatic coast. Everything in the old town area is set up to cater to visitors. Filled with gelato shops and cafes with outdoor seating, you're never far from a snack or drink. Much of the downtown is attractive and charming, but it can also be swarming with throngs of tourists. Crowds are the worst when the cruise ships are in port, which is basically everyday during the peak season. Our visit took place over the shoulder season, so while many days were still congested, we were able to take advantage of a few that were not. And exploring the old town without the masses is a real treat.
But for us, the best part of Split came away from the old town. While we did enjoy the parts that catered to tourists, there were plenty of regular parts of the city that were very appealing. In particular, we fell in love with the Park-Forest Marjan on the west side of town. We spent the majority of our days during our 4 week stay hiking through the park while enjoying a constant stream of sunny 70-74 degree (21-23 C) days the on the Croatian coast. Only during our last few days did we see any rain or colder temperatures.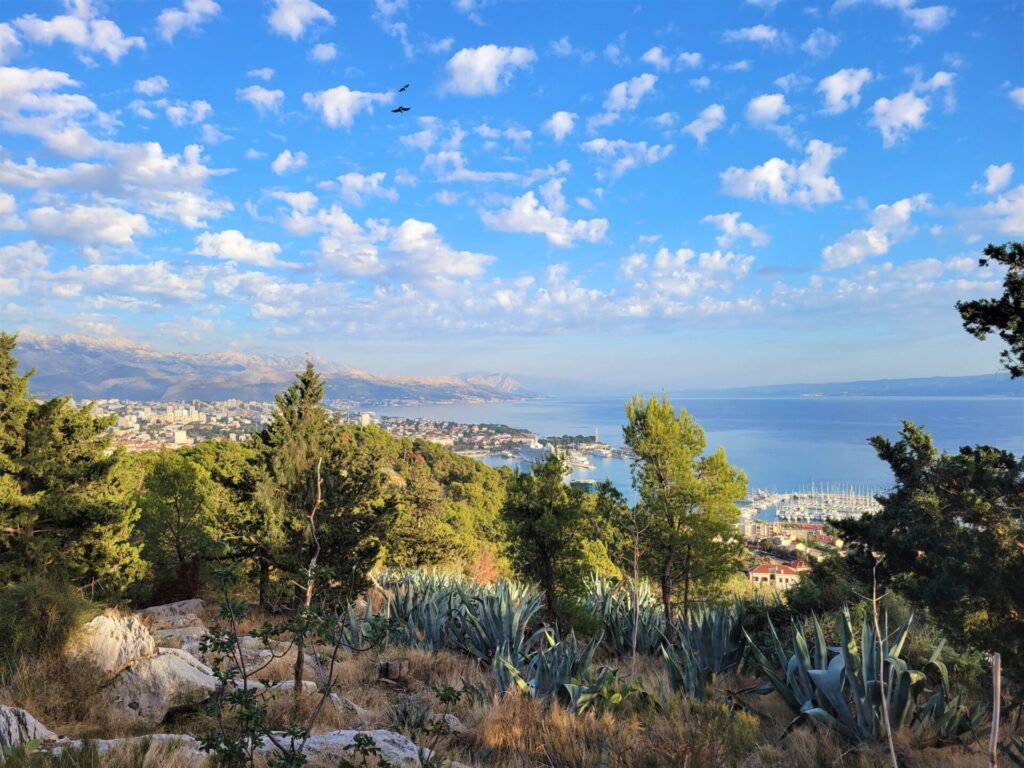 What We Did
Normally I have a long list of sites we visited or museums we enjoyed, but that didn't happen this month. It kind of feels like we didn't actually do anything aside from walking around town and hiking through the park. Our time in Split was more like a Seinfeld episode. It was a stay about nothing. But also like Seinfeld, it was pretty awesome.
Park-Forest Marjan
The Park-Forest Marjan is where we spent most of our time during our stay. It occupies the entire western side of the peninsula and is a real gem along the coast. The best part of the park is the incredible variety offered within. The coastal areas have multiple beaches and rocks to climb on. It's not quite as wild as Pula, but it still makes for fun exploring. The interior features countless hiking paths that wind their way up, down, or around the mountain in the middle of the park. There are small old churches and stone carvings. There are great views from just about every path, whether looking back at the city, out towards the sea, or the mountains surrounding the bay. And the water surrounding it is crystal clear.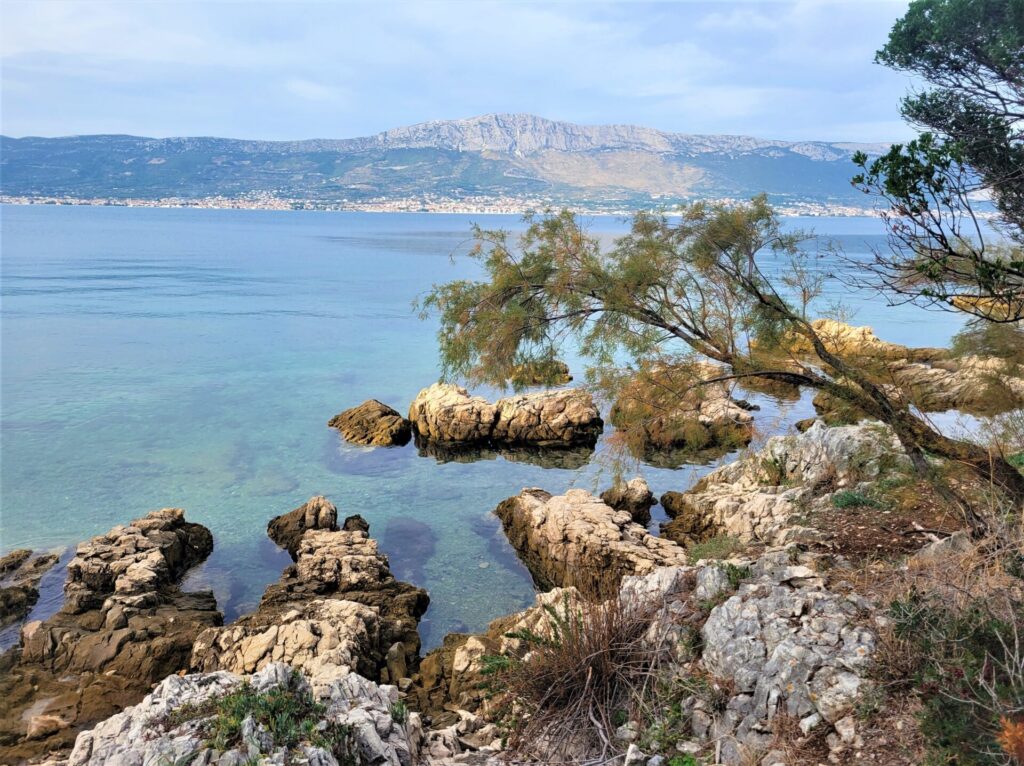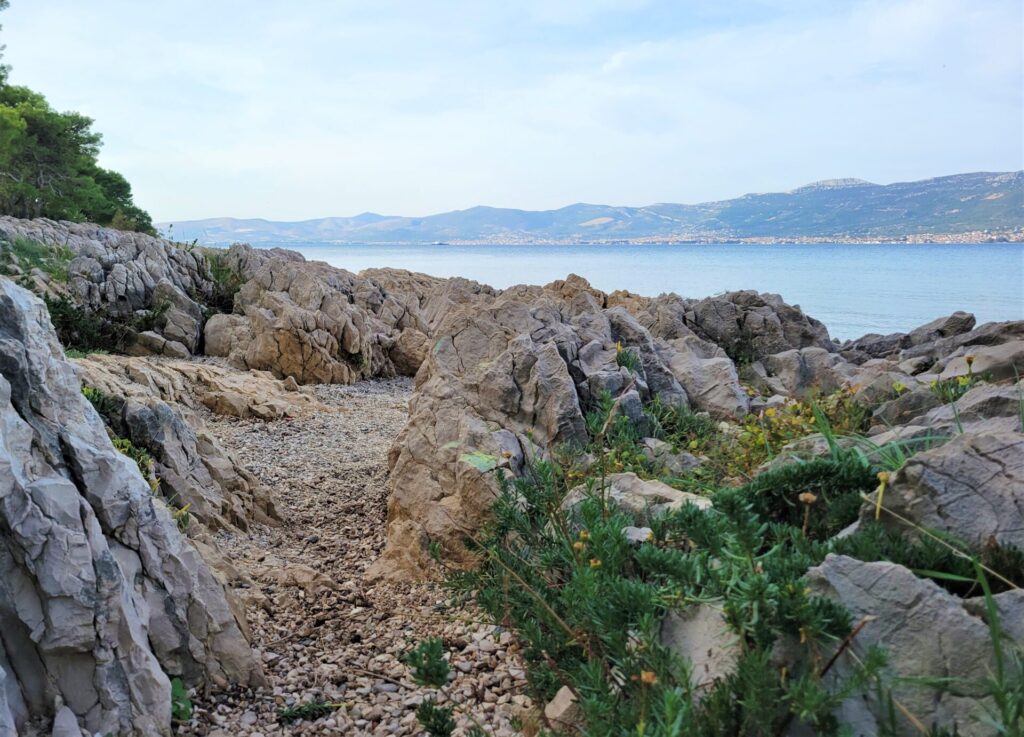 The park is really friendly and inviting. There's a well-maintained multi-use path that encircles most of the park near the shore, so it's very popular with runners, bike riders, and people walking their dogs. There are some water stations along this route to keep hydrated too. I was quite impressed by the number of benches available throughout the park. They are everywhere. It's always easy to find one to sit and admire a view or catch your breath after (or during) a steep climb.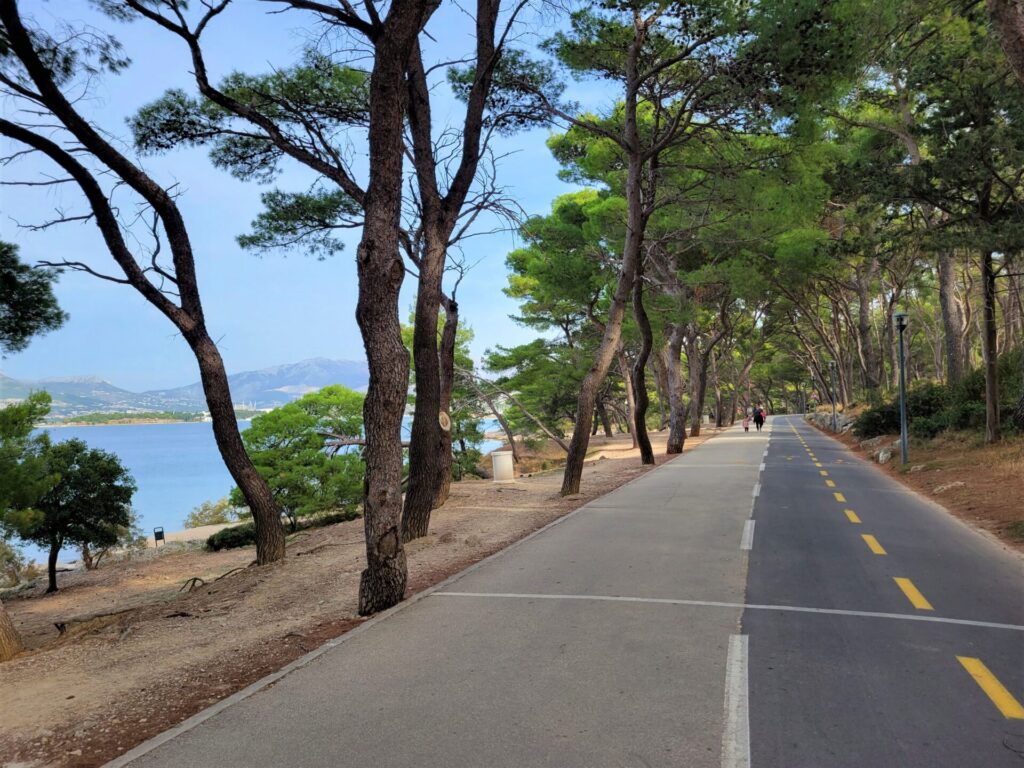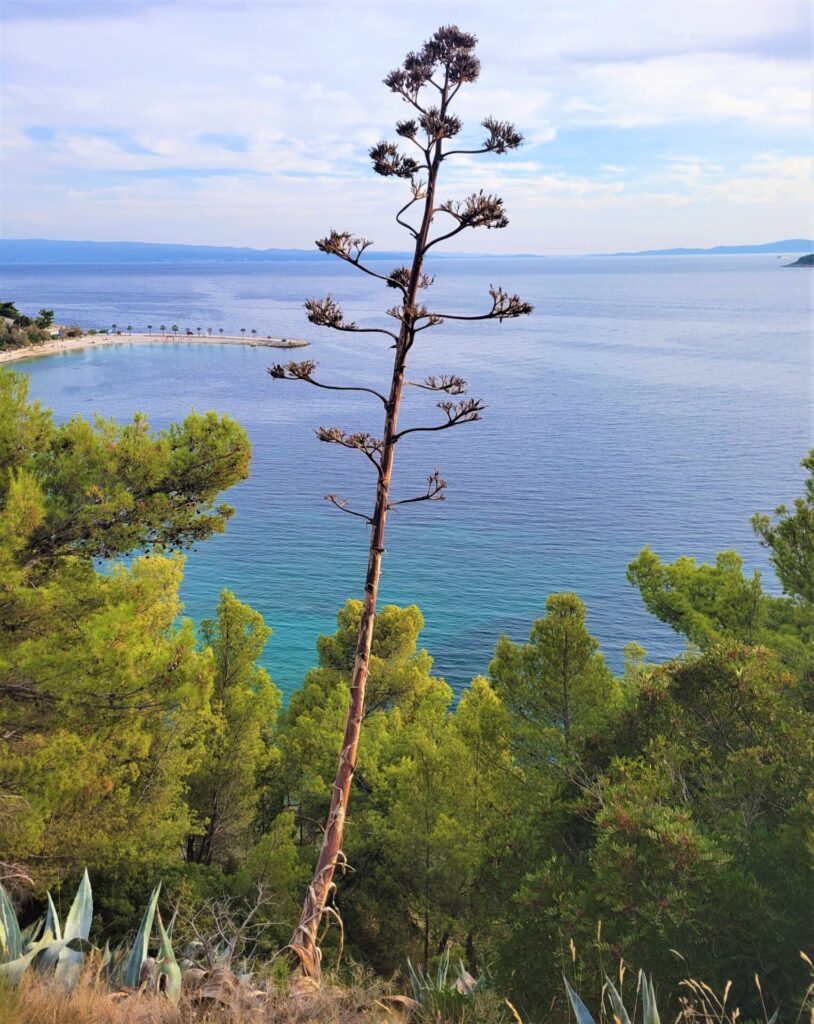 The landscape was quite rocky and dry and the hillsides were filled with clusters of massive agave plants. I just could not get enough of these huge beasts. Their size and shape make for a great backdrop for any picture. There were lots of other succulents around too, but those agave were something else. Split must be their ideal climate, because I've never seen so many that were so big and thriving.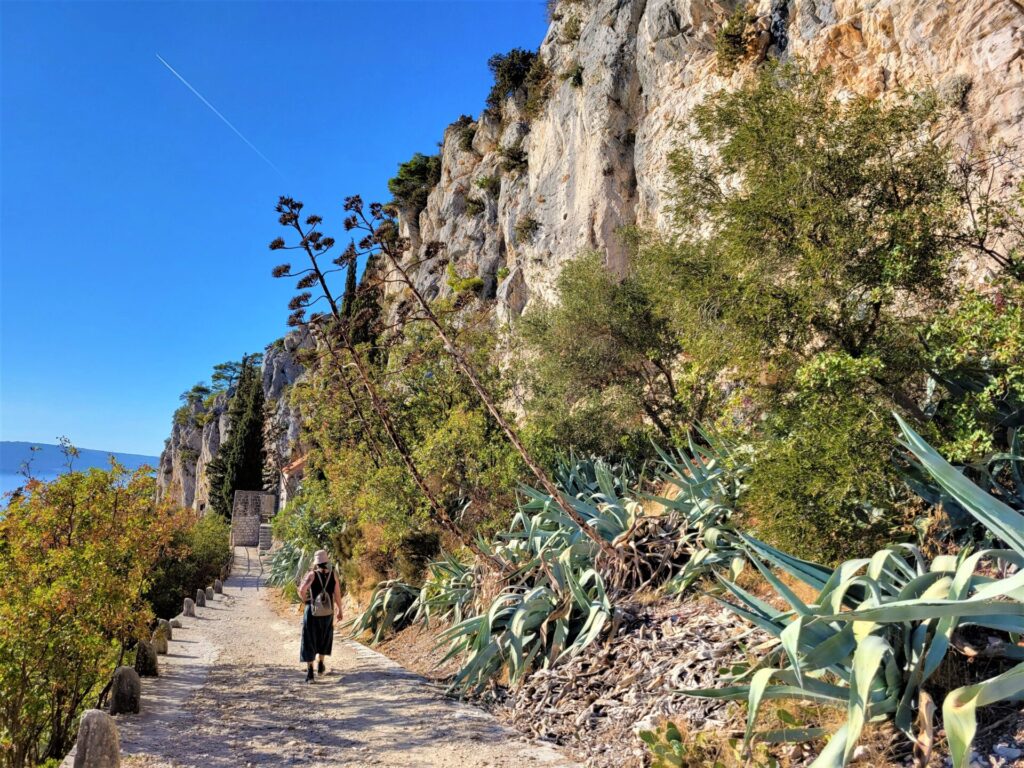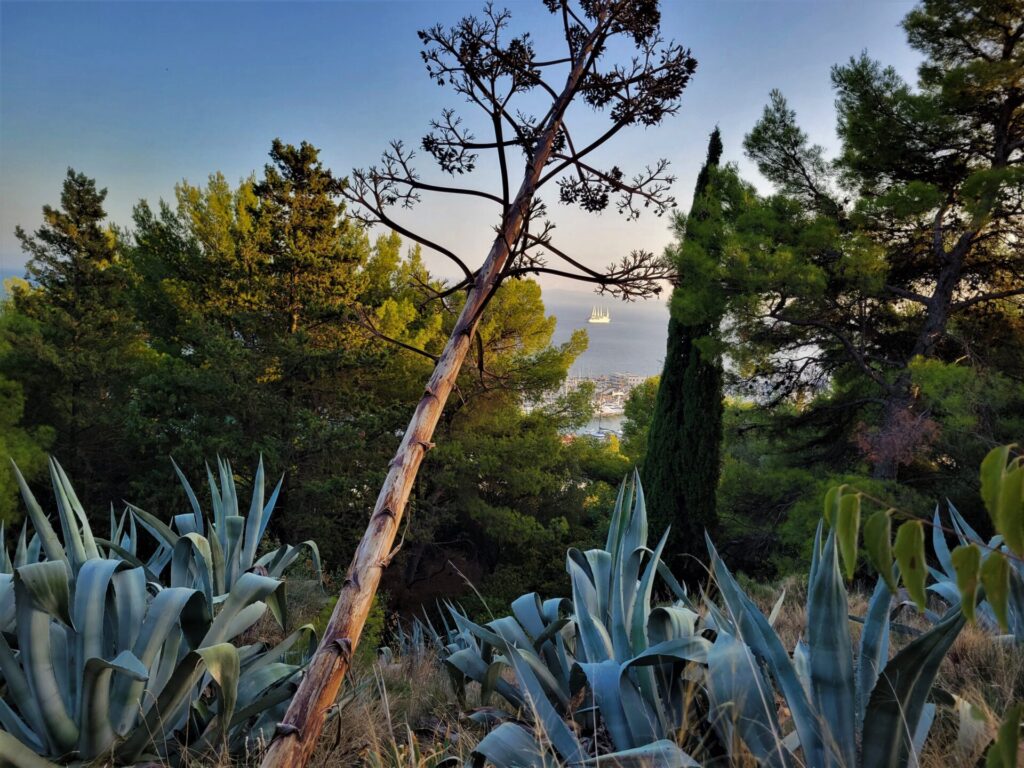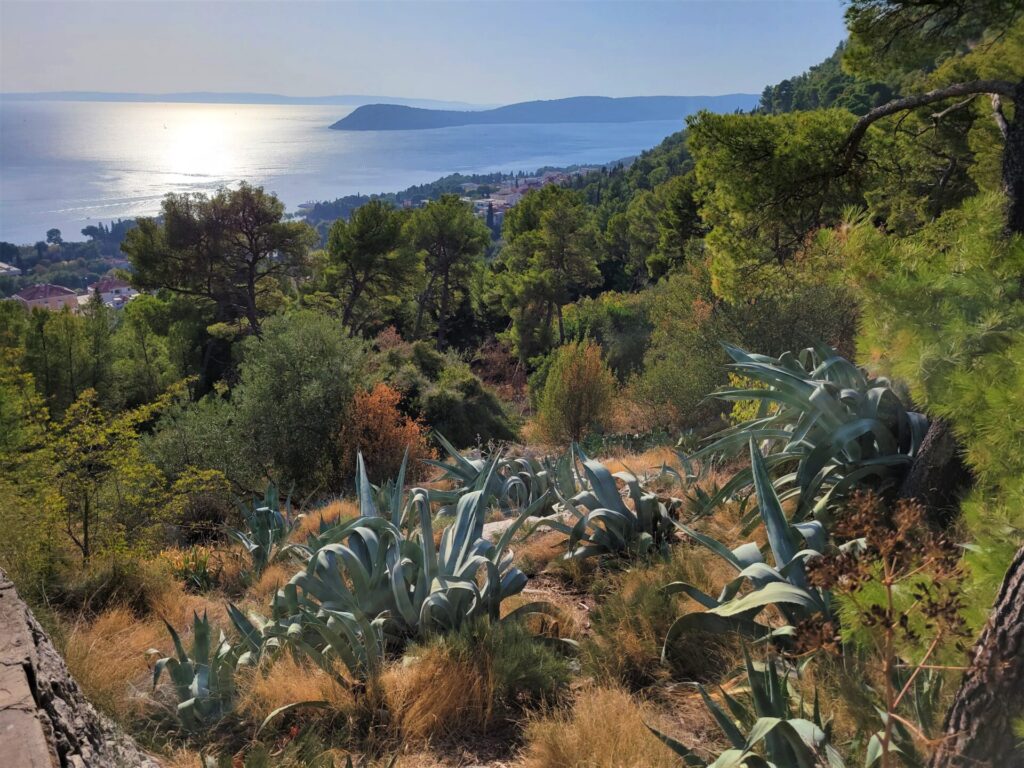 Old Town
We enjoyed wandering around the old town, even if it was pretty stuffed with tourists much of the time. There are a number of squares featuring cute restaurants with outdoor seating and about 5 dozen places to get gelato. That's only a slight exaggeration. The main attraction is Diocletian's Palace, which is right in the middle of everything. The former Roman emperor used this as his retirement home when he stepped down from his rule in 305 AD. It's not a museum or anything, so it's available to wander through 24/7.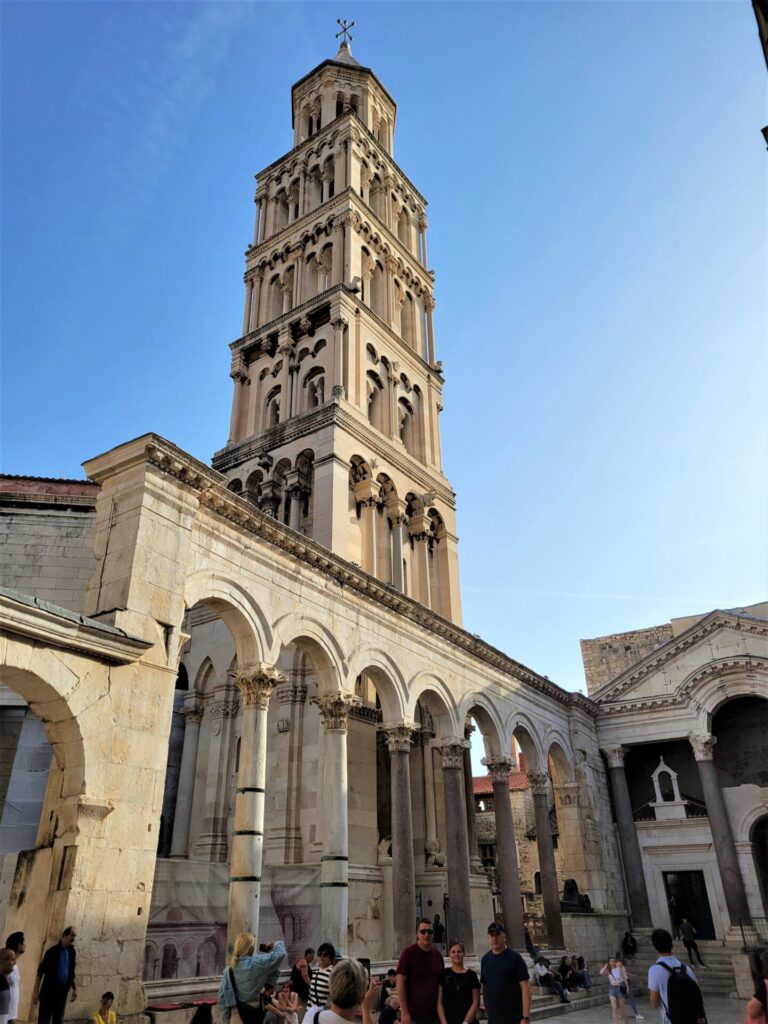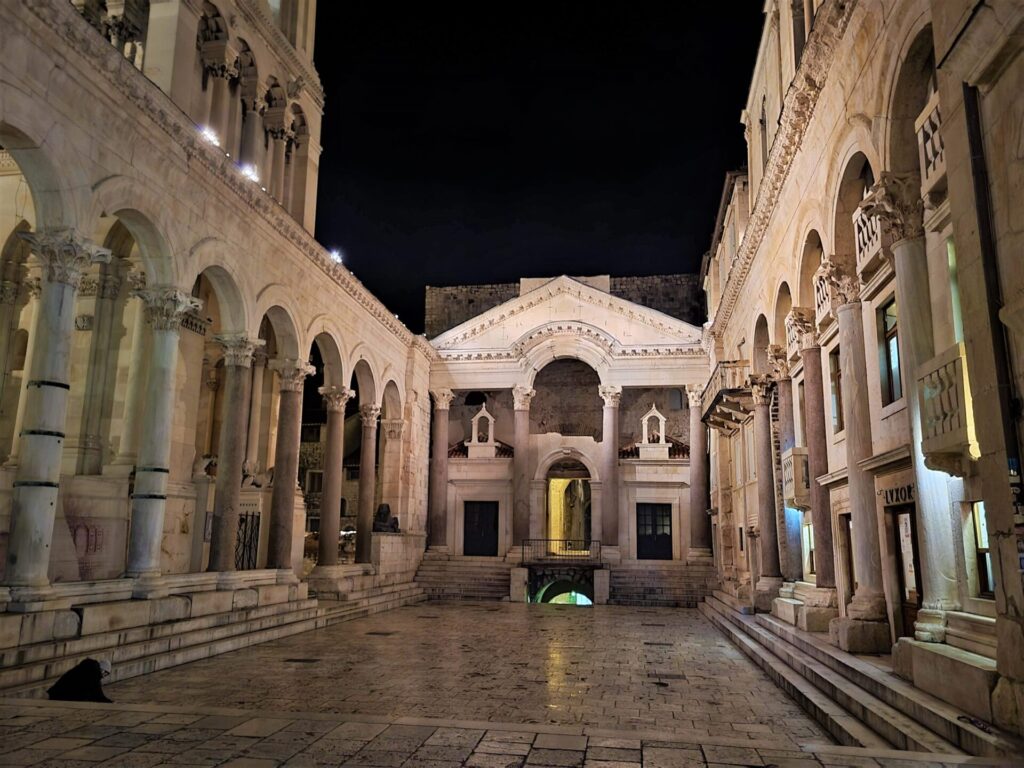 Our favorite part of the old town is not the palace area, but the many back alleys, windy lanes, and skinny streets that can be explored. We found the Split old town pleasant to wander through, enjoying the shaded passageways while looking for interesting pictures or interested cats. The area is not big enough to actually get lost in, but it's certainly large enough to get disoriented. It's a good way to spend a day or two.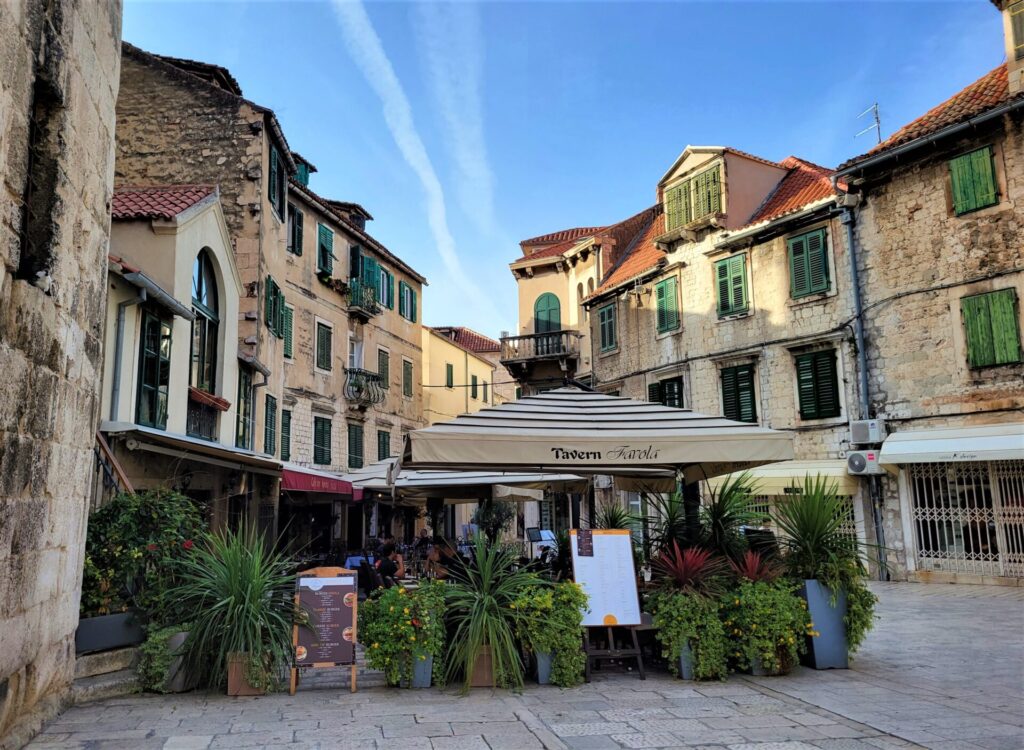 When we first arrived, downtown was pretty swamped with tour groups. Cruise ships dock right next to the old town as well, so that created a lot of traffic. But November 1st marked the end of the daily cruise ship season, and we were able to find a couple of days to explore the lanes and historic ruins without the overwhelming crowds.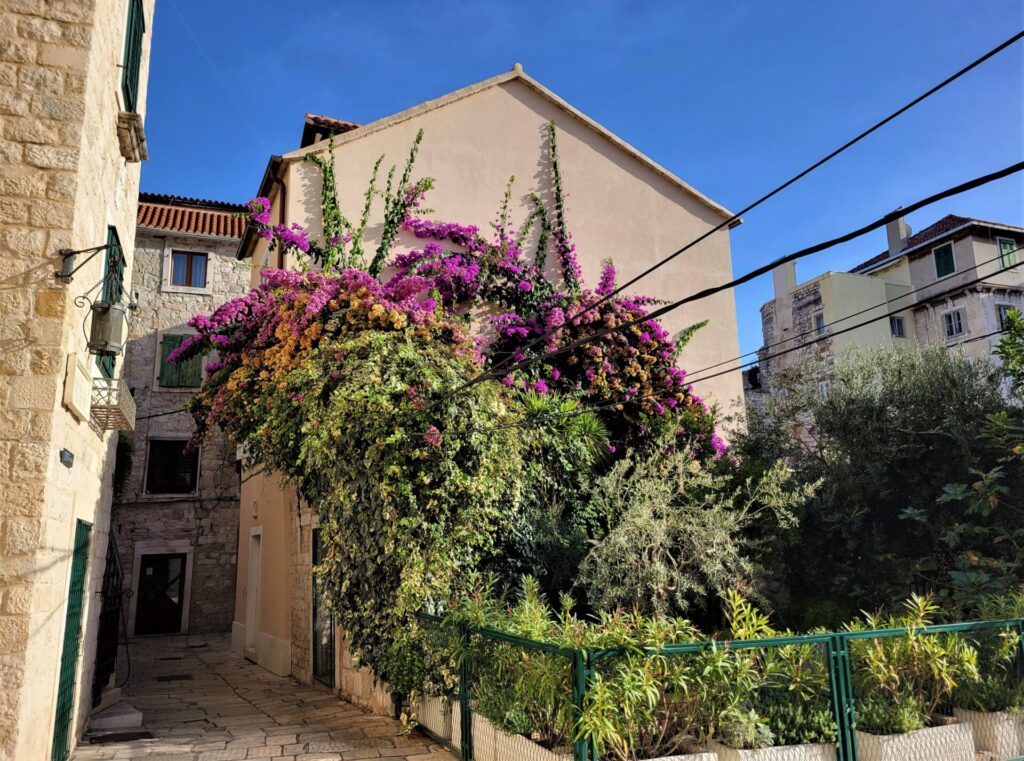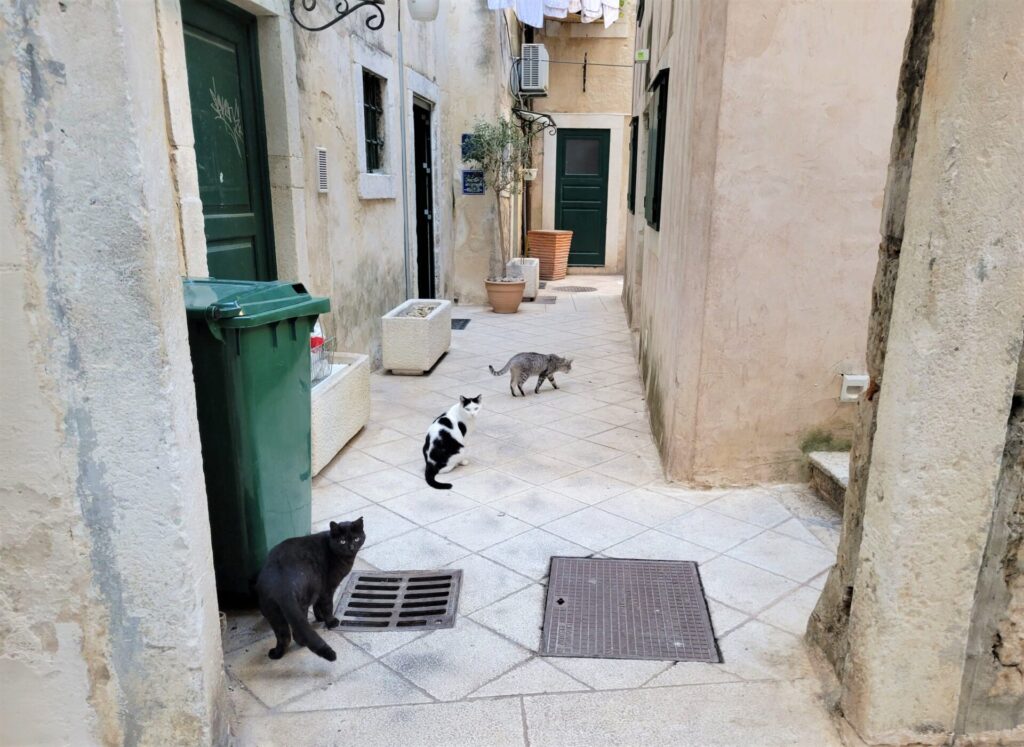 Another good spot for wandering and exploring is to the west of downtown, where the land climbs up towards the Marjan peak. This is an older part of town and the vintage houses here almost all have amazing courtyards or gardens of some sort. We really liked this area. Most of the streets are pedestrian only, and many of them contain stairs. Lots of good views can be had from the neighborhood and the plant life is great. It's also a good place to find cats if you didn't get enough action in the old town. (Sometimes they get a little skittish with all the tourists around)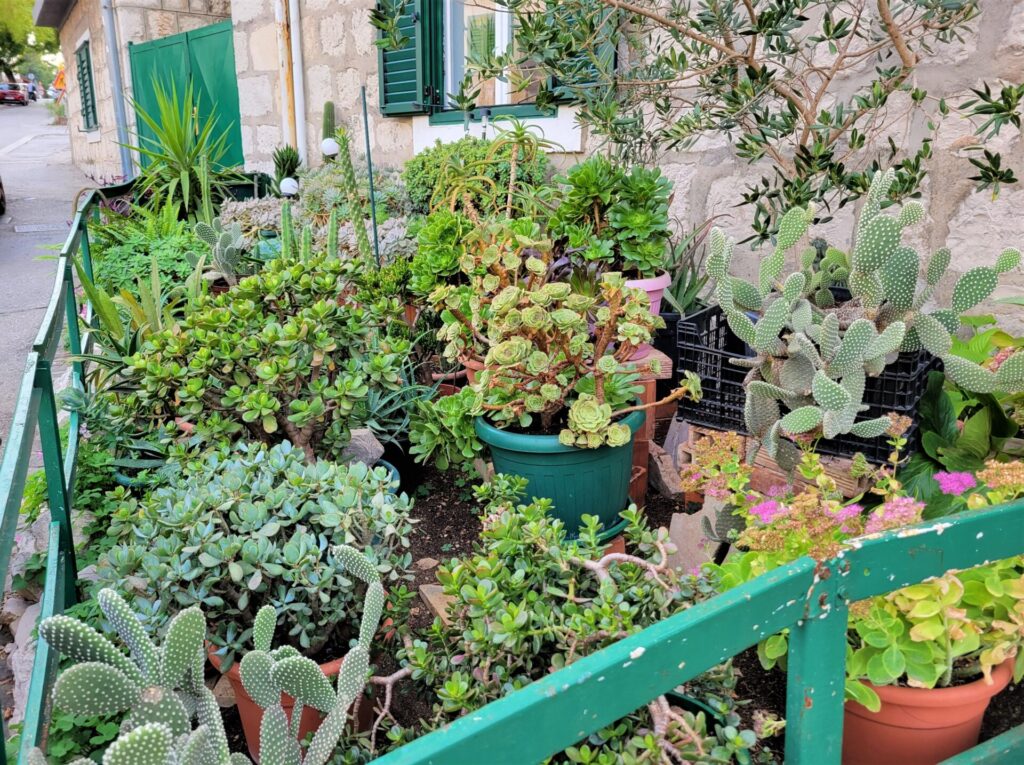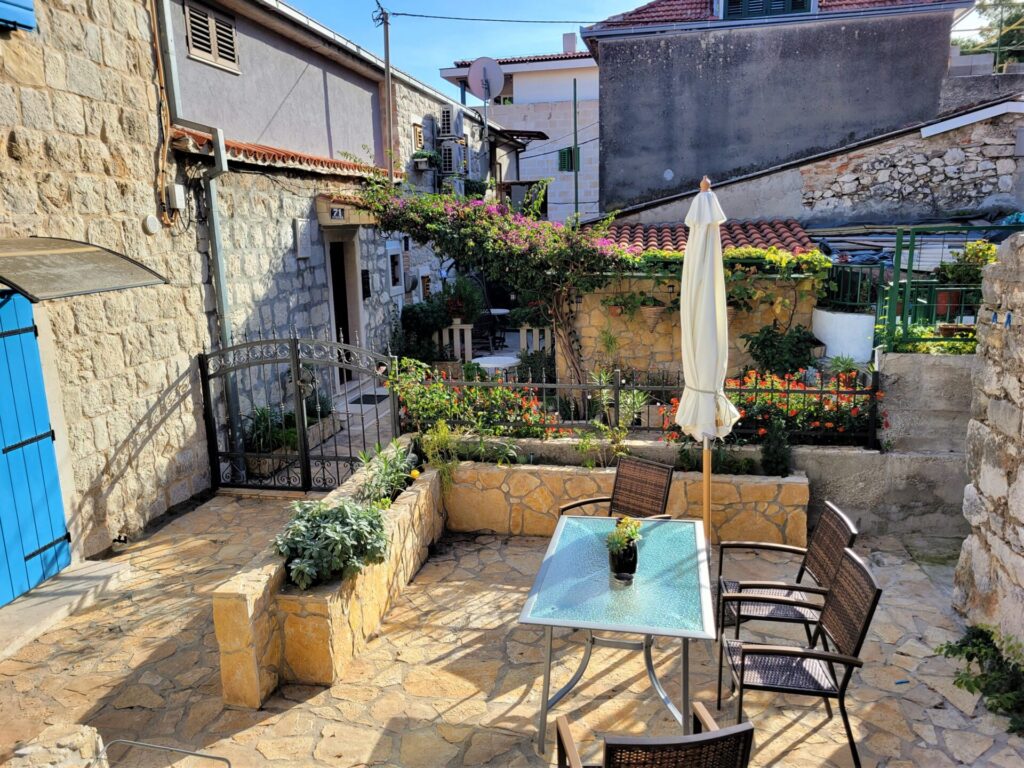 The Bay Stinks
This isn't something we did, but more something not to do. During our visit, the water right next to the old town stunk pretty bad. There was a sulfuric smell which was quite off-putting. Nevertheless, the street facing the sea is occupied by nothing but restaurants and cafes with tons of outdoor seating. Who in their right mind would order a meal, or even a drink, and suffer through that smell just for a seat with a view? And yet, every time we passed by, people were doing it. Our goal was to get inland as fast as possible away from the stench. Even two blocks away made a huge difference. Many others appeared to want to linger as long as possible. Not that the restaurant seating was full, but it certainly wasn't empty. It's the weirdest phenomenon and I can't explain it.
I've read multiple accounts of other travelers going to Split and didn't see this mentioned. That makes me wonder if it's just a seasonal thing. Or maybe it's because that area is right next to the ferry and cruise ship docks and their pollution has ruined it. The rest of the coastline throughout the area was odor free (well, it smelled like a "normal" sea), but right in the heart of downtown, man, that was gross. Thankfully, the smell dissipates quickly as you step away from the coast or away from downtown.
Wild Peacocks
There are numerous peacocks that inhabit a couple of neighborhoods east of downtown. It's a trip to see these giant colorful creatures just chilling in the city. They hang out in the small parks in the area, in people's yards, or even on their rooftops. We always enjoy birdwatching in our travels, but this is on a whole other level.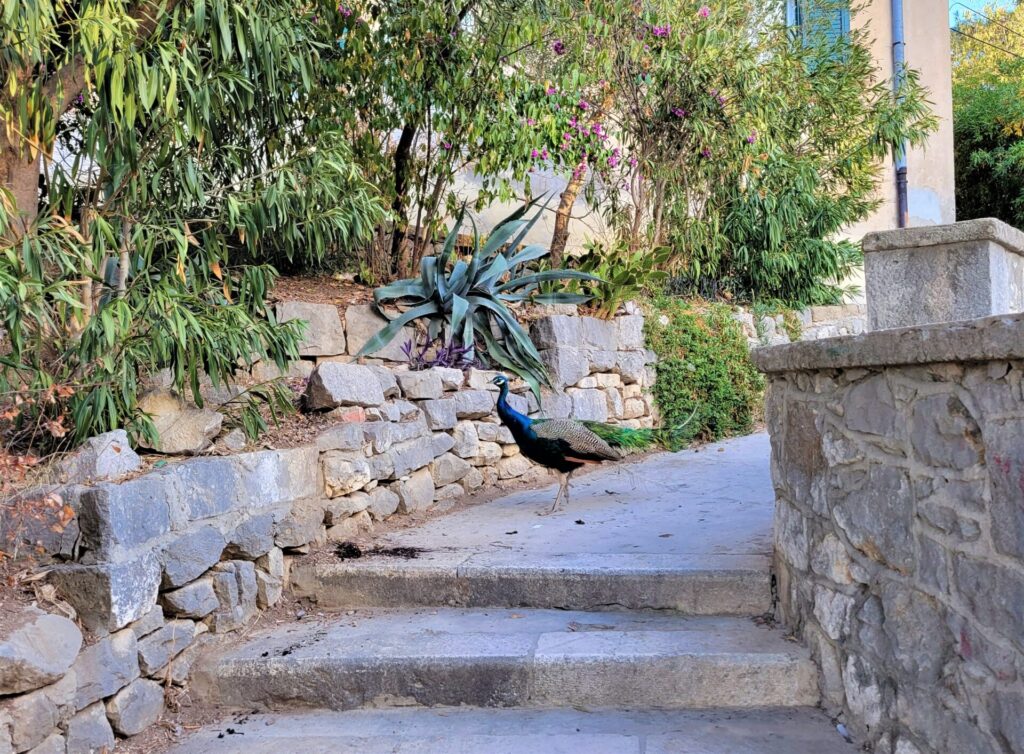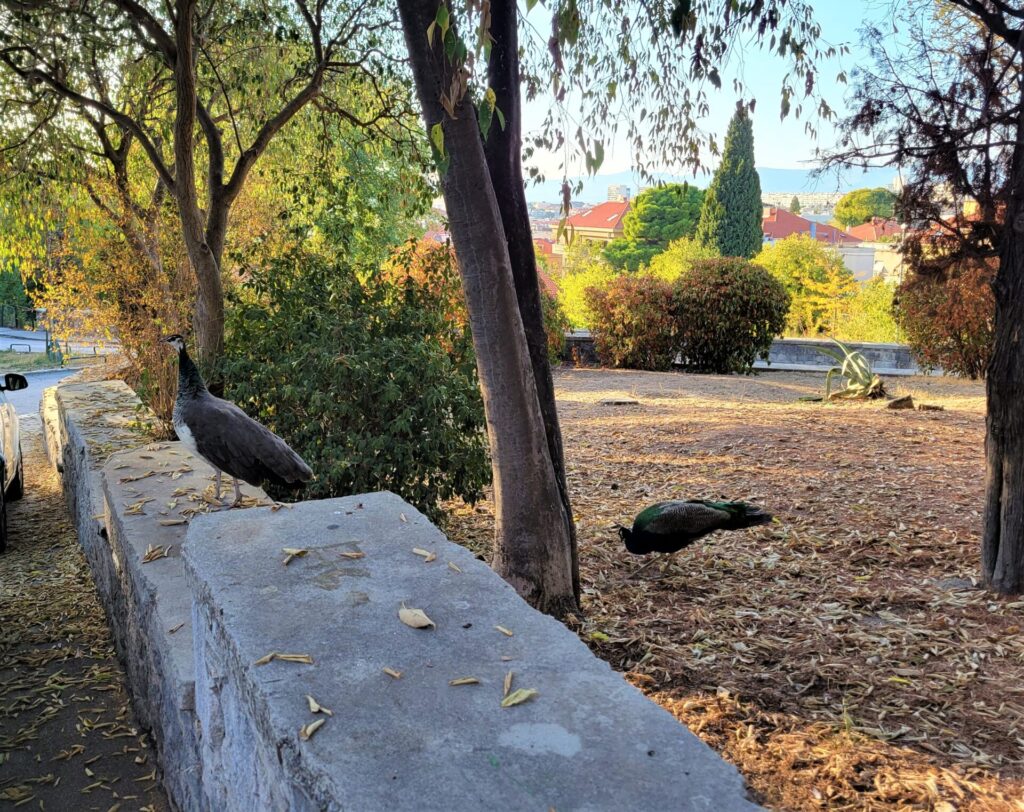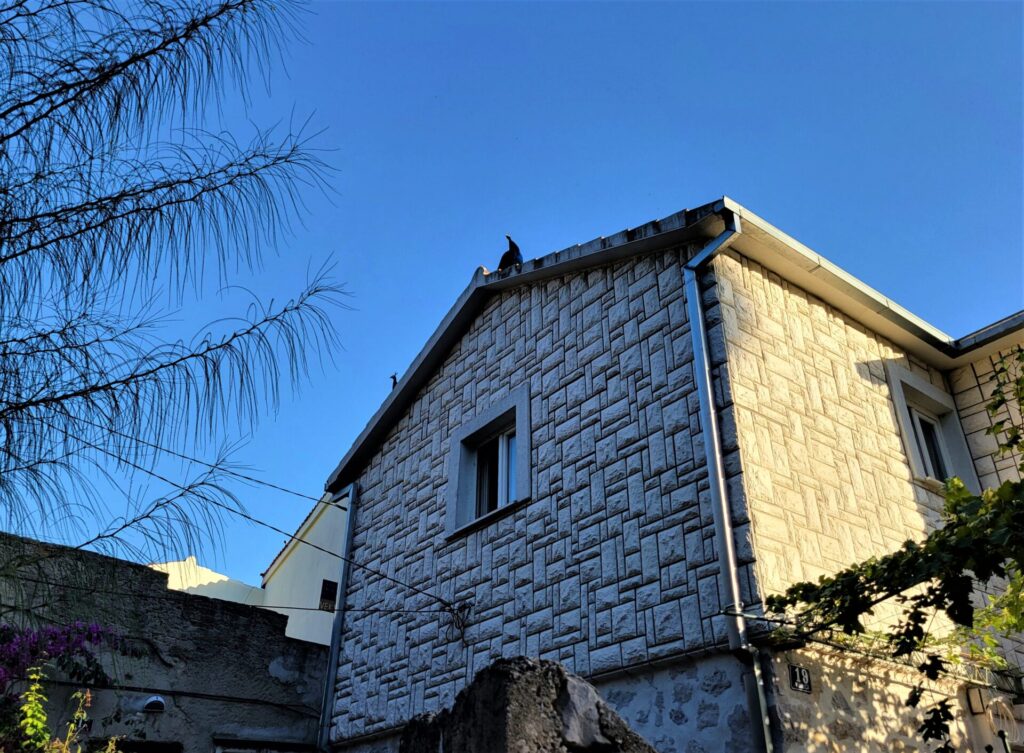 Salona Ruins
We took the local bus to the nearby town of Solin, which is only about 25 minutes away from Split. (It's close enough that we walked home.) This area is where the original settlement of the region was, Salona, dating back to the 3rd century. But it was abandoned after the population fled barbarian attacks in the 7th century. The excavations here are relatively recent, only being open to public viewing for a few decades, and there are a number of interesting ruins. Among them are a large old church, a smaller temple, a number of cemeteries and sarcophagi, city walls, and a good-sized amphitheater. The site covers a lot of area overall and it's a pretty easy place to spend a couple of hours imagining the lifestyle of an ancient civilization. If you go, make sure to bring cash as they don't accept CCs. It's 40 Kuna per person, although Croatia is switching to the Euro in 2023, so it'll be around €5.50 each.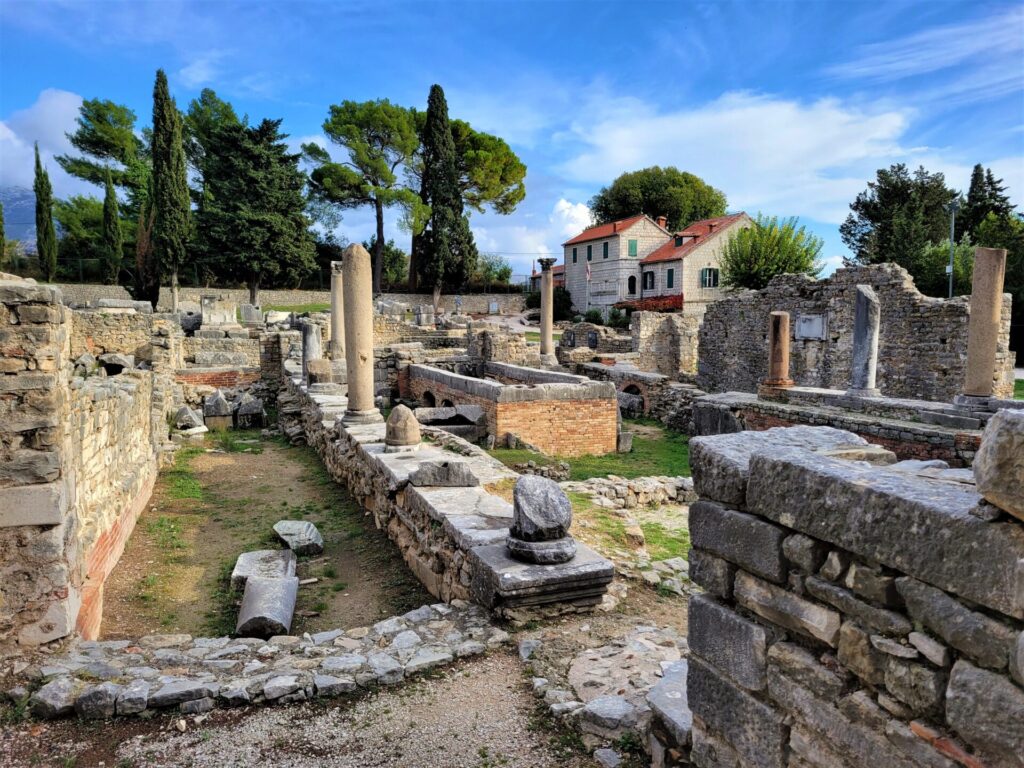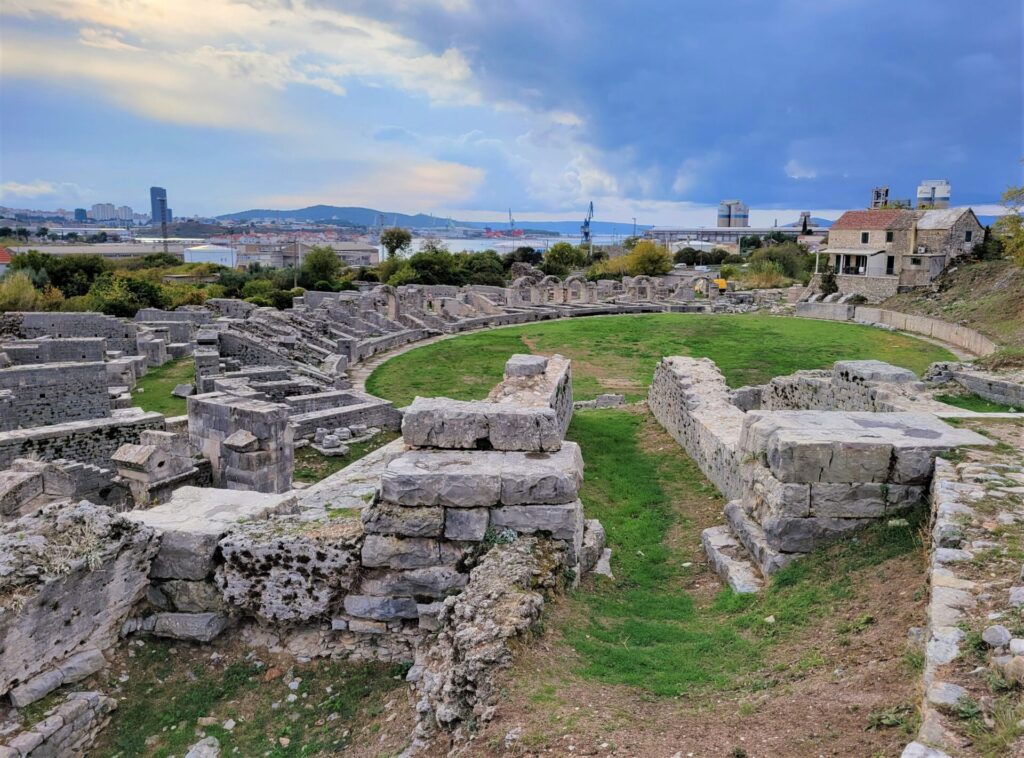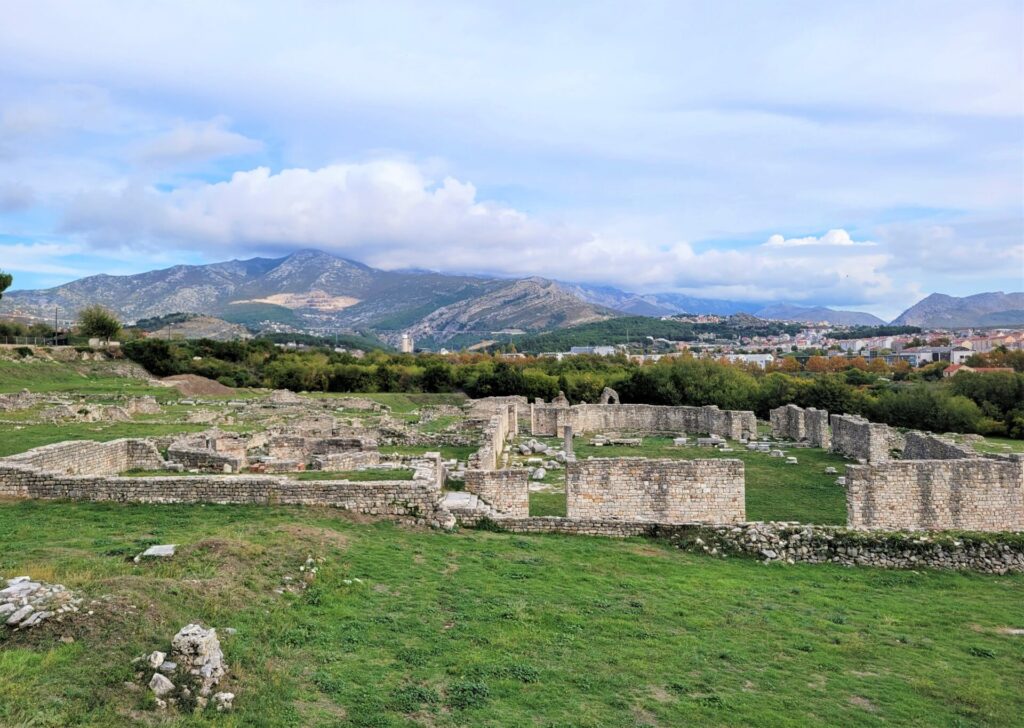 Petting Cats
As required by custom, we continued to pet as many cats as would have us. They are hanging around everywhere, especially at dusk. We call it Cat O'Clock. That's when they cluster waiting for their nightly meal from generous locals. We did purchase a small bag of cat treats, but found it to be counterproductive. Instead of one (possibly) interested cat, as soon as the bag was revealed, there were 5 or 6 all of a sudden. And they can get aggressive and start to fight with one another if they think they are getting fed. As such, our treat experiment was short lived and we decided that sticking with a "pets only" approach was the best. Plus, this way it's evident immediately which ones tolerate humans for food versus which are genuinely interested in receiving love and attention.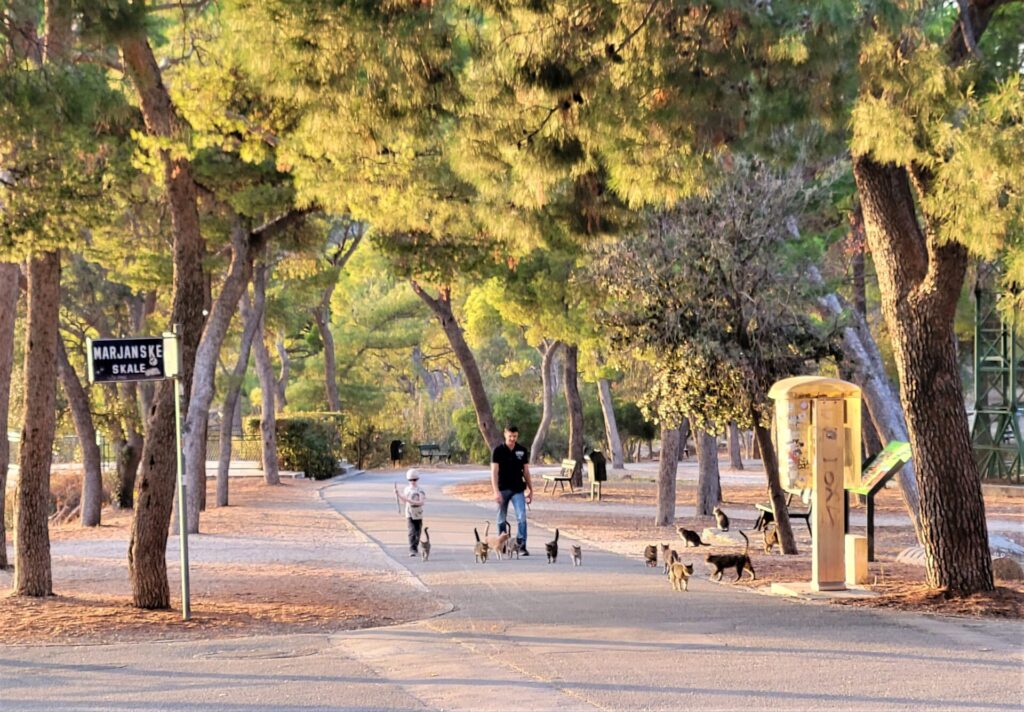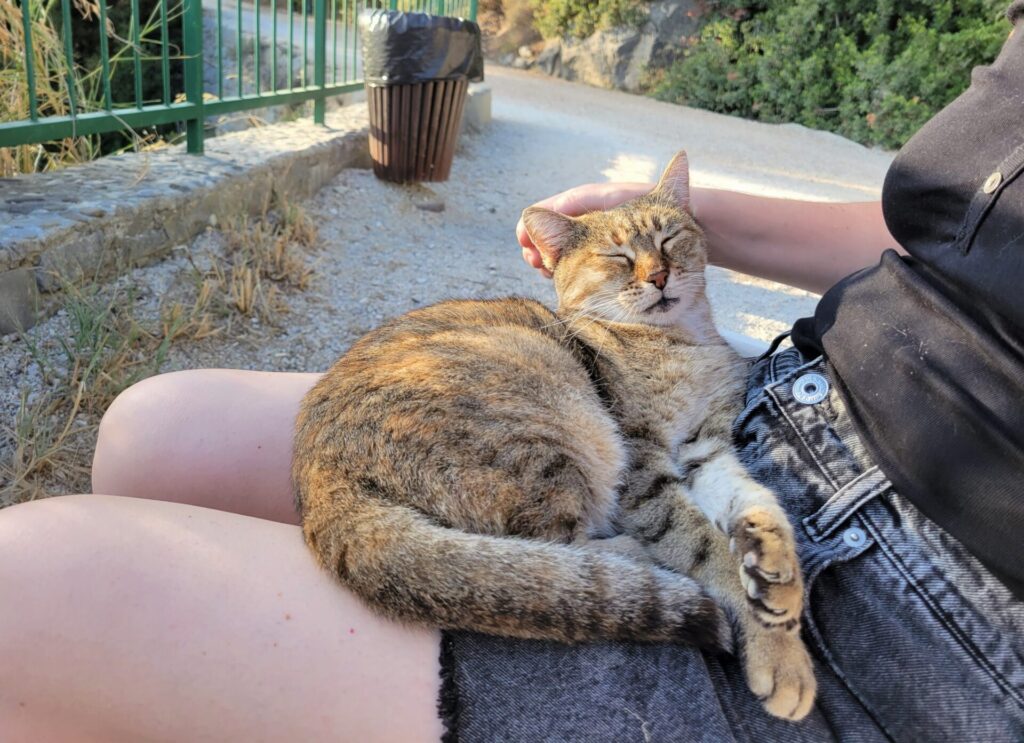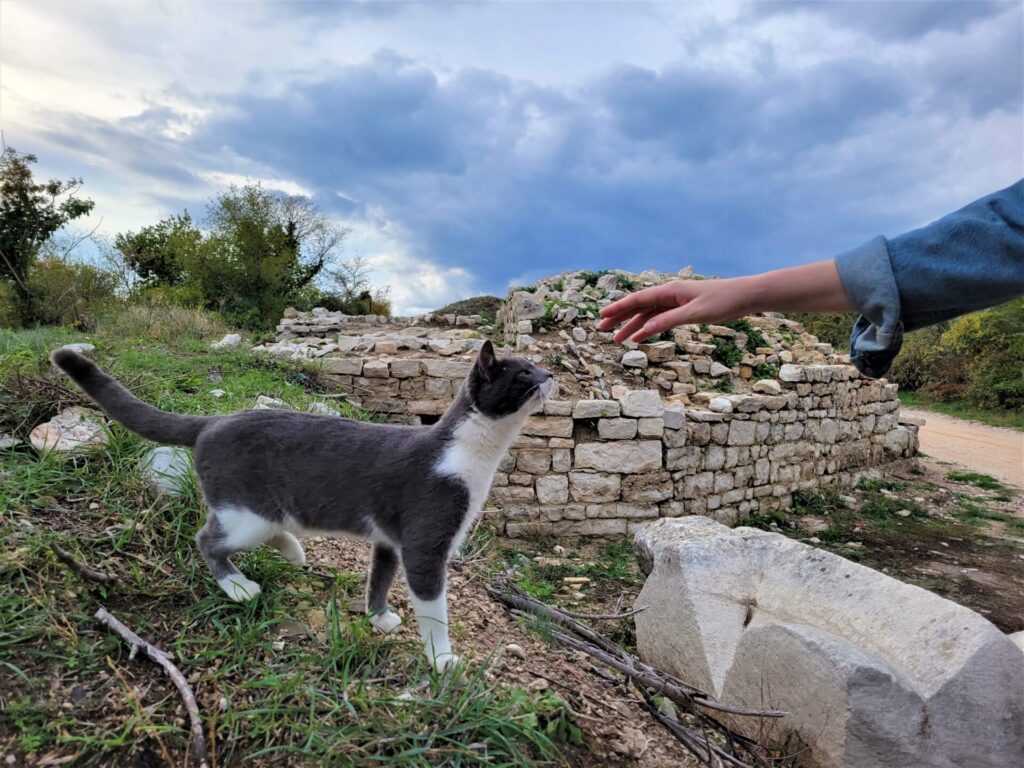 COVID Booster Shots
We were past due for our COVID booster vaccines, having gotten our last shot 10 months ago. So we searched out the local hospital and while there wasn't a lot of information online, it did say that they offer vaccines every weekday from 8am to 6pm. We didn't know if we'd be eligible or not, but we headed over to ask. Once we figured out where to go, the process could not have gone more smoothly. It took maybe 5 minutes between us asking for the shots and receiving them. Even more surprising, the shots were free of charge, even to tourists like us. The whole experience was top notch.
Where We Stayed
The location of our apartment couldn't have been better, as it was only about a 10 minute walk to both old town and the Park-Forest Marjan. It wasn't a huge space, but the bed was comfortable and the kitchen was well stocked. The internet was also amazing with speeds above 100 Mbps. Overall, we picked a good one for our stay in Split.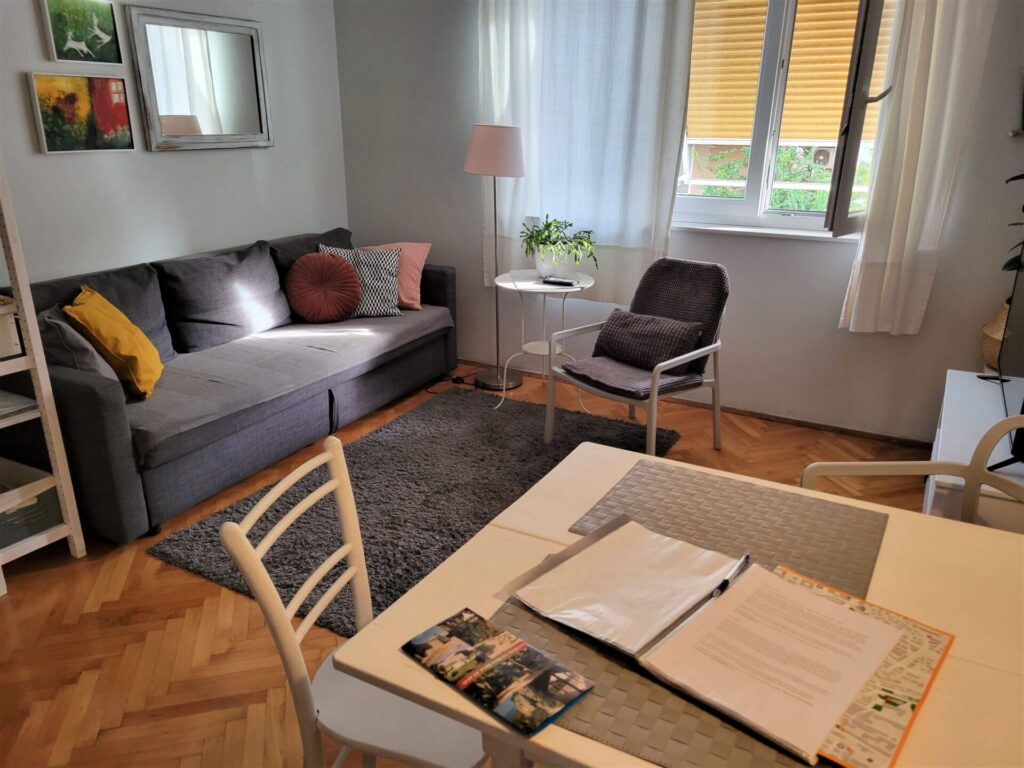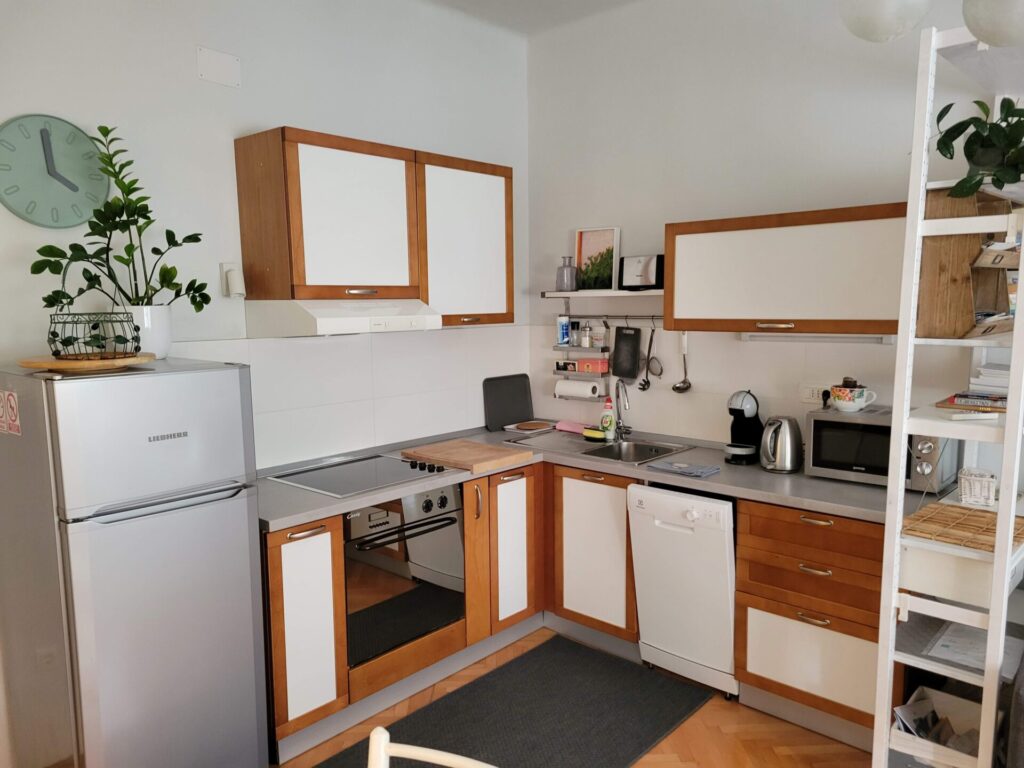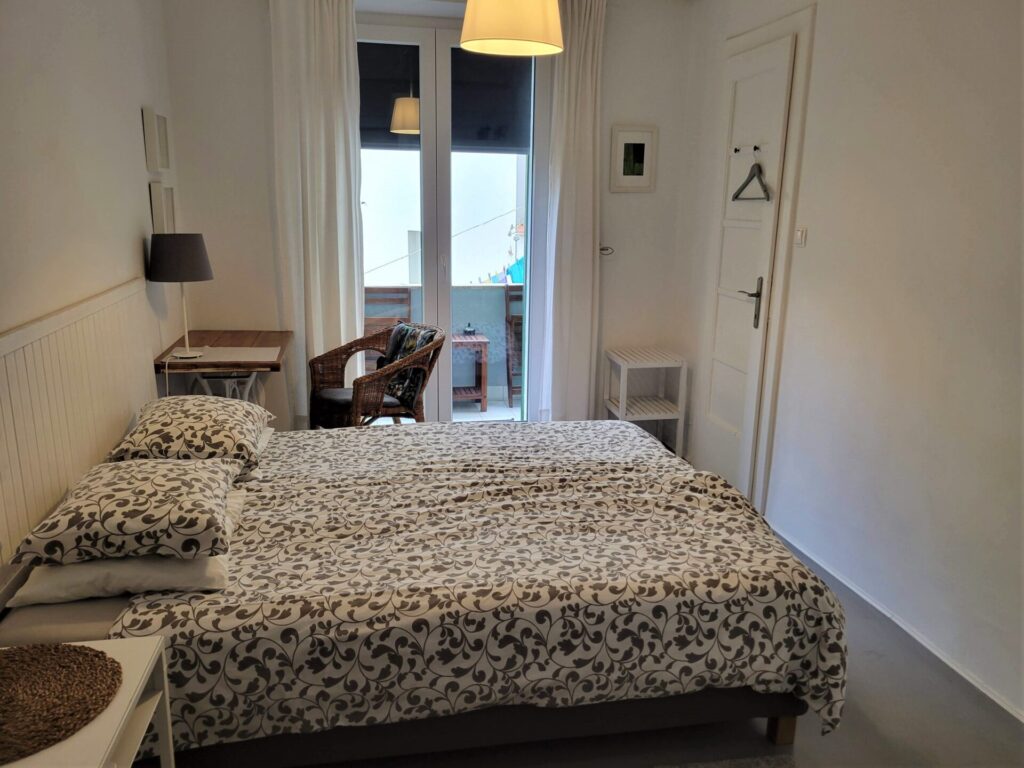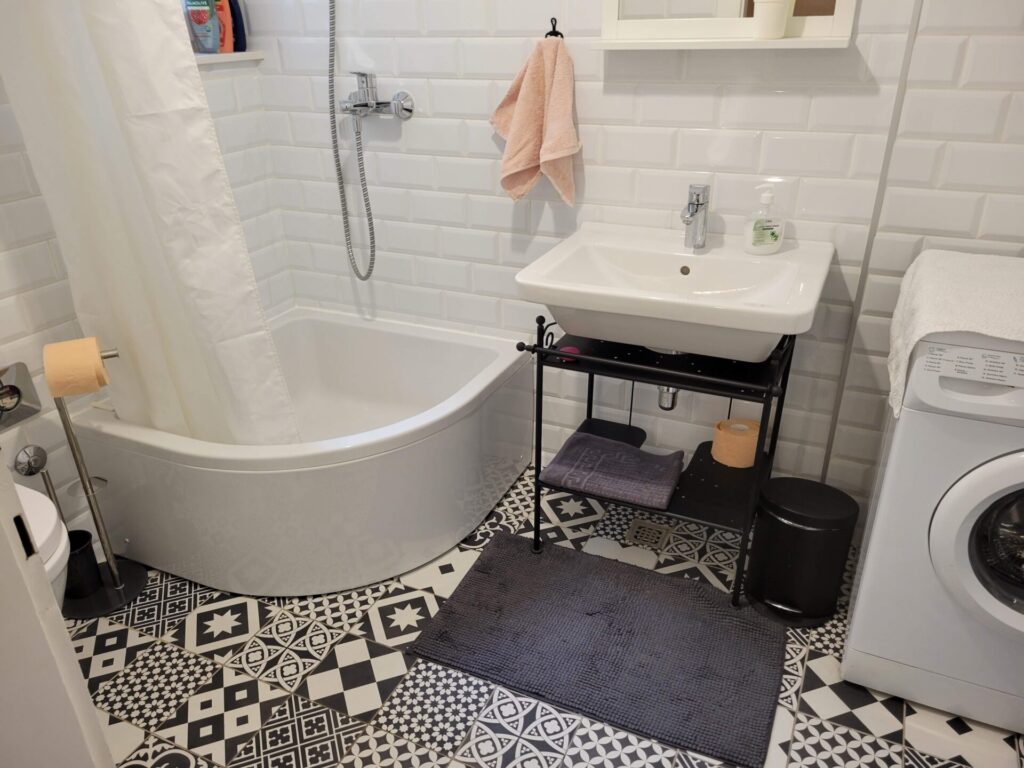 What We Spent
We found Split to be reasonably priced, especially outside of peak season. Our spending is a little elevated by the fact that we both had some dental work done. Combined we had 2 checkups and 5 fillings over a total of 5 visits for just over $500. Without that cost, it would've been one of our cheaper stays this year outside of Serbia. Nevertheless we did spend that money, so our total amount spent in Split was still a reasonable $2510. Adding in our regular monthly bills for things like mail service and health insurance brings our overall spending to $2674.
Due to visa issues, we only stayed 27 nights, even though we rented our apartment for 28. Four weeks is where the Airbnb monthly discount kicks in, so booking and skipping that extra night still saved us money overall. This shortened stay was because of our longer stay in Zagreb back in June (33 nights). That 28th night in Split would've put us over the limit because Croatia has the 90 days out of the last 180 days limitation, just like the Schengen Area. (This is my favorite calculator for figuring this stuff out.) So we had to abandon ship a day early to avoid overstaying. But then after being gone for only two days, we could've returned and spent another month in Croatia if we wanted. Tourist travel restrictions are strange sometimes.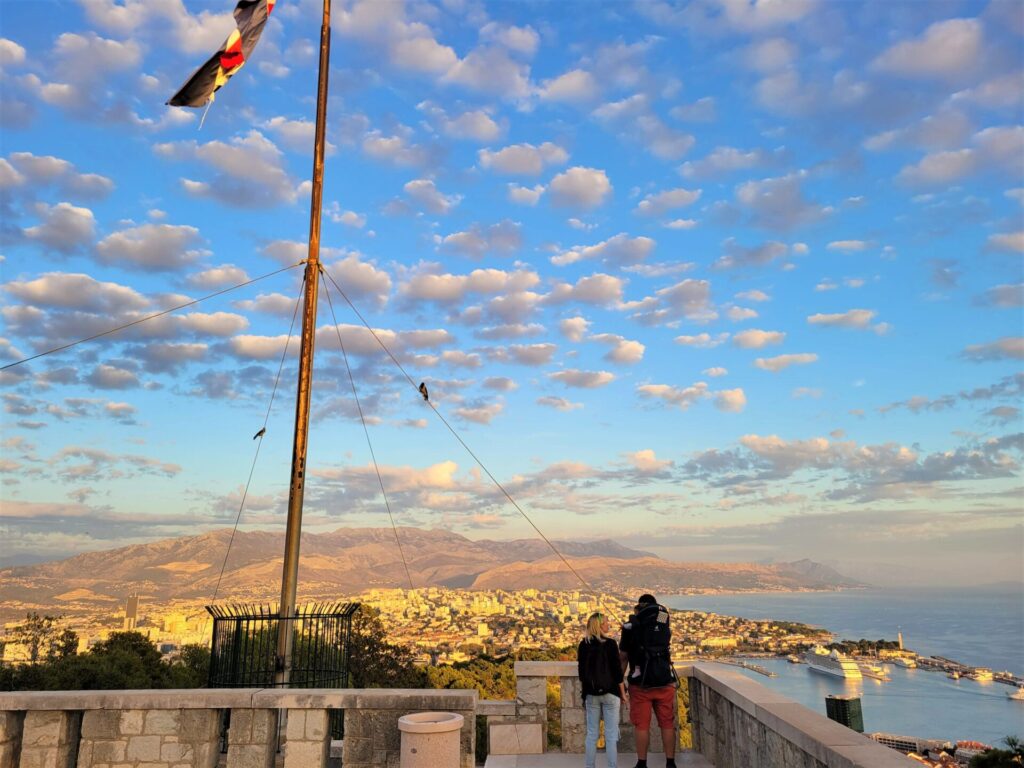 The timing of our Split visit was just about perfect, as we had a lot of great weather for the first three weeks. Some of it even coincided with an empty cruise ship pier, which was a very nice treat. Wandering the old town without the excessive crowds certainly boosted our opinion of Split. Our apartment rental probably couldn't have been better, especially the location, as it allowed us to visit the park constantly. I really cannot overstate how much we enjoyed the Park-Forest Marjan. The area surrounding Split is just gorgeous and the park provides so many great views of it. Overall, we were very happy with our stay in Split.