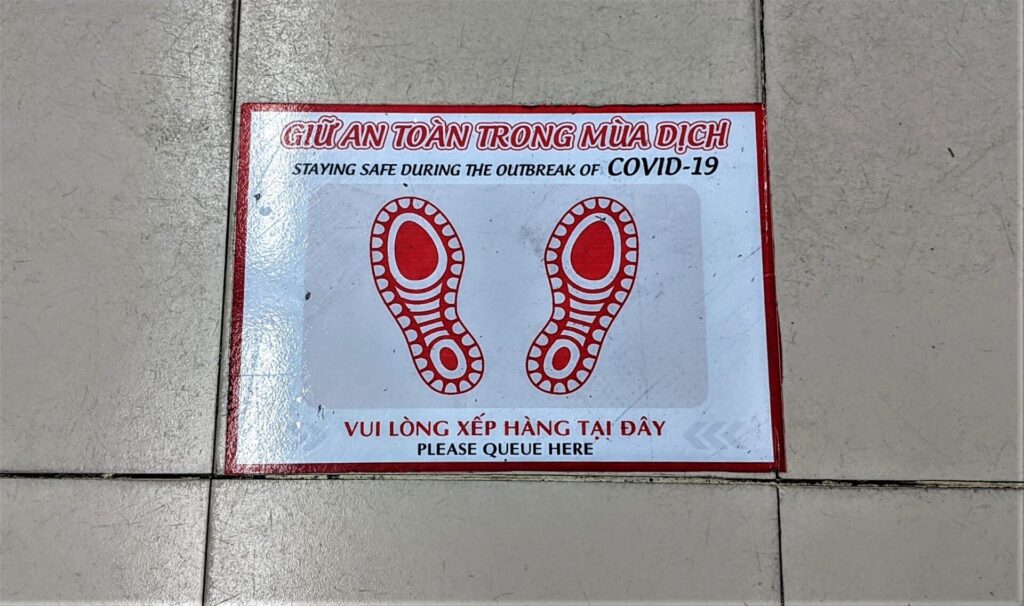 There are a lot of challenging things about traveling during the COVID-19 pandemic. Although I should probably put "traveling" in quotes, as we're not moving from place to place right now. We have to deal with standard virus prevention measures like everyone else, but being in a foreign country also presents its own unique issues. While I realize that everyone is experiencing problems during this trying time, I felt like I should document mine.
Please don't get me wrong. I fully realize that Katie and I are in a privileged position. Not having to rely on jobs right now is a godsend. We worked in the hospitality and travel industries prior to retiring. These sectors have been hit particularly hard by this pandemic, so our timing for not needing to work anymore couldn't have been better. Nevertheless, in all of the feedback I receive, people want to know what our true experience is like.
If you've been reading this blog from the beginning, you know that I don't report our adventures with much sugar coating. Whether that's how awesome it was chasing street art in Penang or how much it sucked sharing a wall with a domestic abuser in Phnom Penh, I've tried to relay a truthful representation of our experience. Being retired frees me from both the need to earn money from this blog and trying to "sell the dream". I don't have to pretend that everything is always great. It's certainly not all great right now, even if I am very thankful to not be working.
So let's get to it. What are the worst parts about being stuck in Vietnam during a global pandemic? I'll start by listing out some things that didn't make the cut. (Fair warning: I've been stuck inside going on 6 weeks now, and my local store ran out of bourbon, so I'm probably a little extra cranky.)
Mask Wearing
The worst part is not the mask wearing. In fact, it seems pretty easy to grow accustomed to. I fully acknowledge that wearing a mask everywhere is hot and uncomfortable, but the science is pretty clear that this act greatly reduces the virus spread. As such, I'm happy to make a small sacrifice in my comfort to assure that I'm not actively spreading the virus. I would do this anywhere, but it seems even more important as a guest in a foreign land. I've found that the more often I wear masks, the less they bother me. It's also been recently determined to offer protection to the wearer as well. Even better!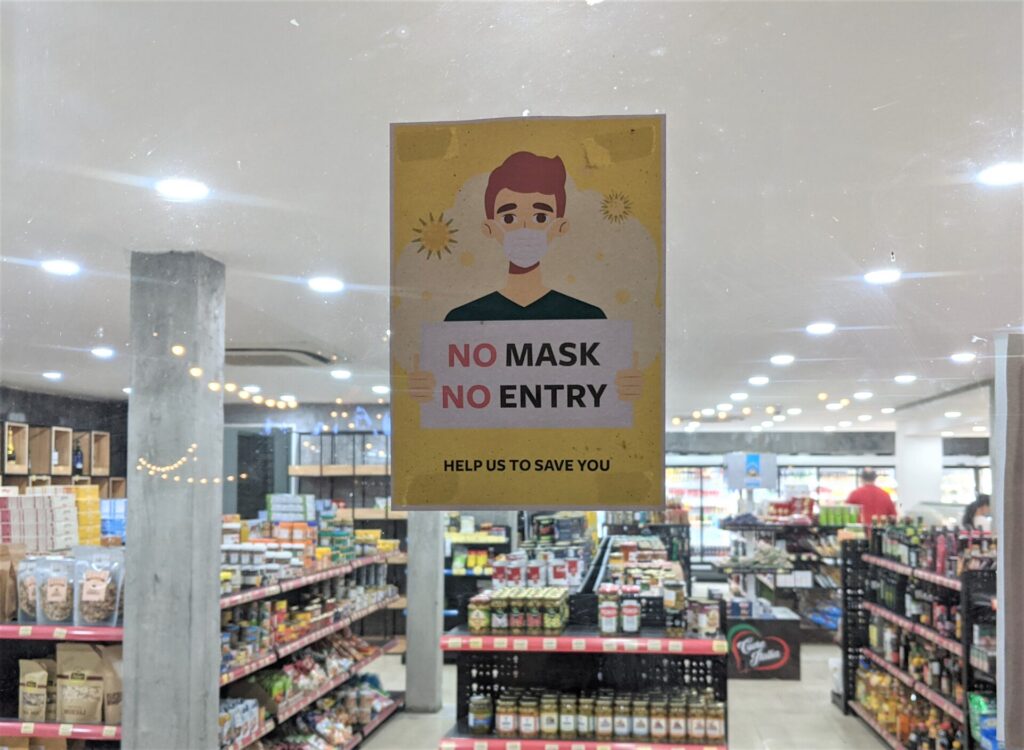 Lack Of Options
The worst part is not the lack of travel options. While I'd love to be able to move around freely like I could last year, that's obviously unrealistic right now. It does no good to pretend that the world is the same as when we started our nomadic journey. But not having many options brings a lot of uncertainty. Pre-pandemic, we always had at least an idea of where we would travel next. Now, we have no idea. None. We don't know when we'll be able to leave, if (or when) we'll be forced to move on, or where we can go when that happens. For someone who really likes to plan travel, being unable to make any kind of concrete plans is a little unsettling.
Fear Of Catching COVID
The fear of being hospitalized or dying in a strange land far from home is also not it. We are doing everything prudent to protect ourselves from this novel coronavirus. As mentioned, we wear our masks. We stay home a lot and avoid crowds when out. We frequently wash our hands. We follow local government regulations, even when it means showing up for a nasal swab and blood test just because we are foreigners. Seeking medical treatment abroad was always part of the deal in choosing a nomadic lifestyle. If we do happen to get sick, I feel like we'll receive competent care. The hospitals are not overwhelmed here. COVID is the top issue in the world facing the medical community and they are constantly sharing and improving techniques for effective treatments.  
The Lockdowns
It's not the lockdowns, although they almost made the cut. We've now experienced two different full scale lockdowns, and they absolutely suck. It's so hard to stay inside all day anytime, but it's doubly tough when it's hot and sunny outside. We're allowed to go to the grocery store, but that's about it. We live 4 blocks from the beach but can't go swimming. We'd love to be able to just go for a walk, but even that's against the rules. As an early retiree, I'm really good at entertaining myself, but this is definitely pushing my boundaries. I've even had days where I've finished the internet, which is how you know it's bad.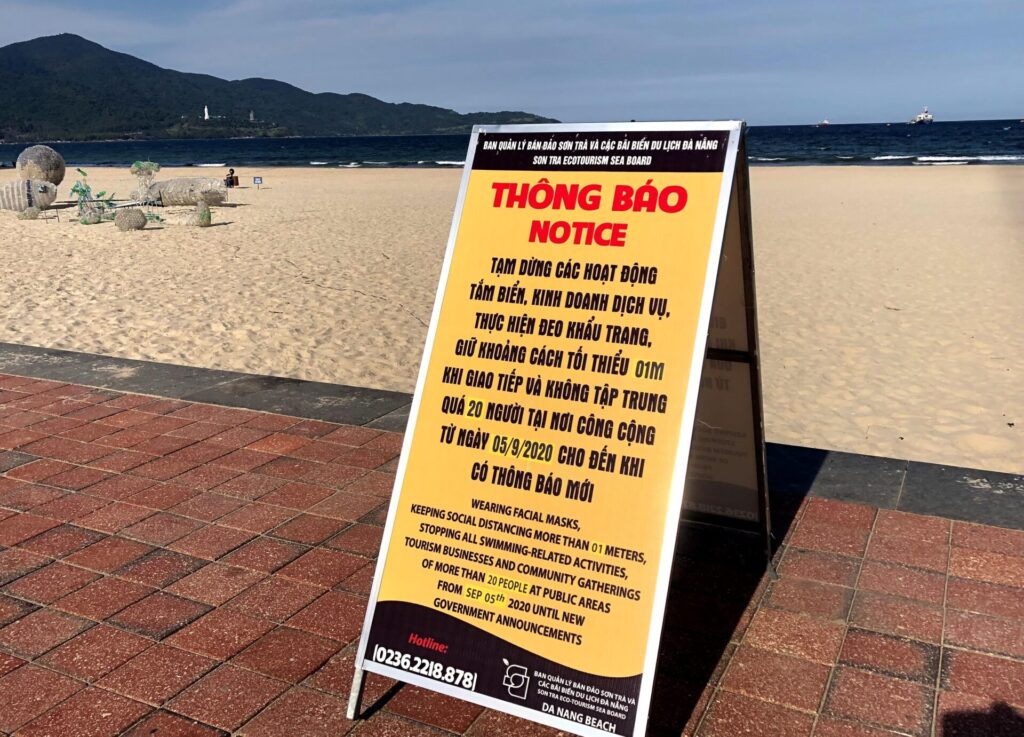 Change Of Attitude
The worst part is also not the change in attitude around the city. The overall "feel" is definitely different during lockdown times compared to more regular ones. It wasn't that long ago that we could walk down any random street and be greeted with smiles and waves. Little kids would excitedly yell "HELLO!" at us, happy to test their English skills. But during lockdown, we're missing these experiences. Kids aren't out and about. Suspicious looks can follow us as we're supposed to be inside on lockdown. And with everyone wearing a mask, it's harder to read facial expressions, so even innocent looks can seem colder. We do have one guaranteed friendly face that we can count on though. There's a very cute, very old lady a few houses down from us that we've made friends with. We say hi and wave whenever she's out when we walk by. She always smiles at us and is happy to see us no matter the restrictions. She's quite a ray of sunshine.
The US Pandemic Response
It's also not watching my country implode from across the globe. Seeing the complete lack of empathy and compassion from so many of my fellow Americans is pretty disheartening. Witnessing our substandard leadership completely botch the COVID response hasn't been easy either. The lack of coherent messaging is inexcusable. Plans to withdraw from the World Health Organization in the middle of a pandemic leave me exasperated. The US also recently opted out of the global effort to find a vaccine, because apparently cooperating with other nations during a worldwide pandemic is too much to ask. I know it's out of my control, and it wouldn't be any different if I lived there, but it's still exhausting watching this from afar.
Fear And Helplessness
All of those things kind of suck, but they aren't the worst. The actual worst part is the fear of our loved ones dying while we're stuck on the other side of the planet. In the pre-pandemic world, an emergency meant that we could've just hopped a flight and arrived in a day if necessary. Now that option has disappeared. Border closures mean air travel routes are very sparse and much of the time impossible. What few options remain include traversing through multiple airports surrounded by other people in close proximity for long periods of time. Because of that potential exposure, we would need to self-quarantine upon return to the US. We can't be the reason for the spread of COVID to our loved ones (or anyone else) due to our travels. That makes me feel even more helpless. Even if we could leave, it would take weeks for us to actually get where we needed to be.
Luckily, pretty much all of our loved ones are logical thinkers and follow actual medical guidelines instead of Facebook propaganda. But considering all of the anti-science folks coming out of the woodwork, it's still worrisome. After all, there's only so much anyone can do to avoid catching this virus when others around them obviously don't give a shit about their fellow man. The fact that so many government officials seem mostly okay with people dying makes it even more dangerous for everyone. It's both frustrating and scary, and there's nothing I can do about it. That's definitely the worst part.